New Age Islam News Bureau
23 Sept 2018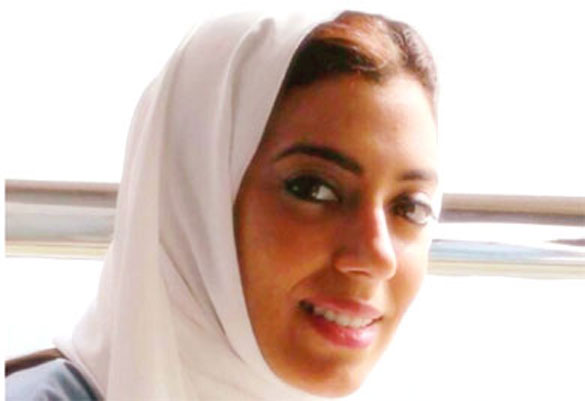 (Photo: Razan Baker) As Saudi Arabia celebrates the National Day women mark this occasion with much enthusiasm as they take the wheel, enroll in new majors and get new positions in different sectors.
-----
• Withdraw Instant Triple Talaq Ordinance Criminalising Instant Triple Talaq: Women's Groups
• Israeli Soldiers 'Sexually Harassed Palestinian Women, Stole Their Money at West Bank Checkpoint'
• Bangladesh: Rehabilitate Women Workers Back From Saudi Arabia
• Saudi Women Pleased To Be Part of a Year of Change
• 'Pakistan Has Produced World Renowned Female Professionals'
• Women Heads of Household Endure Double Economic Pressure
• Provision of Security for Women Bill Lingers In Labyrinth of Adoption in Iran
Compiled by New Age Islam News Bureau
URL: https://www.newageislam.com/islam-women-feminism/sabah-mufti-wants-marriage-age/d/116460
Sabah Mufti Wants Marriage Age Reduced To 14 for Girls
22 September 2018
KUALA LUMPUR, Sept 22 — Sabah Mufti Datuk Bungsu @ Aziz Jaafar called for the legal marriage age to be lowered to 14 and 16 for girls and boys respectively to follow Shariah law.
He told New Straits Times (NST) that what was important was for marriages to go through the courts and for their standard operating procedures to be tightened.
"The reason why they are allowed to get married early is because some of these children can already be considered mature," the Muslim cleric was quoted as saying in response to the government's plan to raise the minimum age of marriage to 18.
For Muslims, the minimum legal age for marriage in the states' Islamic family laws is currently 18 and 16 for a male and female respectively, but those below these ages can still marry if they get the consent of a Shariah judge.
Sabah Law and Native Affairs Minister Datuk Aidi Mokhtar told NST that the state government did not object to setting the legal marriageable age at 18.
"However, there should be some leniency for those under 18 who wish to get married. They should be allowed to apply for permission from the court.
"In fact, at the age of 16 or 18, there is no problem to get married as they have reached puberty," he was quoted as saying.
Deputy Prime Minister Datuk Seri Dr Wan Azizah Wan Ismail insisted yesterday that the government will raise the minimum age of marriage to 18, after another child marriage case in Kelantan was reported, this time involving a 15-year-old wedded to a 44-year-old man.
https://www.malaymail.com/s/1675321/sabah-mufti-wants-marriage-age-reduced-to-14-for-girls
--------
Israeli Soldiers 'Sexually Harassed Palestinian Women, Stole Their Money at West Bank Checkpoint'
Sep 22, 2018
Two Israeli soldiers are accused of sexually harassing Palestinian women, and stealing money and personal belongings from Palestinians passing through a checkpoint in the central part of the occupied West Bank.
Israel's English-language Haaretz daily newspaper reported that the suspects, who are serving in the Military Police Corps, had conducted searches of Palestinian women at the Qalandiya checkpoint next to Ramallah in violation of orders.
During the searches, the soldiers touched the women inappropriately and demanded that they strip. They also stole money from both women and men at the checkpoint.
A military court has extended their remand by a week and said their actions were motivated by racism.
The checkpoint in Qalandiya is often a hotspot of tension between Israeli soldiers and Palestinians as it is one of the main crossings into the West Bank.
Palestinians frequently complain of being brutalized, forced through cattle pens and interrogated while crossing through the checkpoint on their way to work or school.
The occupied territories have witnessed new tensions ever since US President Donald Trump on December 6, 2017 announced Washington's recognition of Jerusalem al-Quds as Israel's "capital" and said the US would move its embassy to the city.
The dramatic decision triggered demonstrations in the occupied Palestinian territories and elsewhere in the world.
The status of Jerusalem al-Quds is the thorniest issue in the decades-long Israeli-Palestinian conflict.
The Palestinians see East Jerusalem al-Quds as the capital of their future state.
Moreover, more than 185 Palestinians have been killed by Israeli forces ever since anti-occupation protest rallies began in the Gaza Strip on March 30. Nearly 20,000 Palestinians have also sustained injuries.
The Gaza clashes reached their peak on May 14, on the eve of the 70th anniversary of Nakba Day (Day of Catastrophe), which coincided this year with the US embassy relocation from Tel Aviv to occupied East Jerusalem al-Quds.
On June 13, the United Nations General Assembly adopted a resolution, sponsored by Turkey and Algeria, condemning Israel for Palestinian civilian deaths in the Gaza Strip.
The resolution, which had been put forward on behalf of Arab and Muslim countries, garnered a strong majority of 120 votes in the 193-member assembly, with eight votes against and 45 abstentions.
It called on UN Secretary General Antonio Guterres to make proposals within 60 days "on ways and means for ensuring the safety, protection, and well-being of the Palestinian civilian population under Israeli occupation," including "recommendations regarding an international protection mechanism."
The resolution also called for "immediate steps towards ending the closure and the restrictions imposed by Israel on movement and access into and out of the Gaza Strip."
https://www.presstv.com/Detail/2018/09/22/574903/Israeli-soldiers-harass-Palestinian-women-steal-their-property-at-West-Bank-checkpoint
--------
Bangladesh: Rehabilitate Women Workers Back From Saudi Arabia
Sep 23, 2018
Our women are still going to Saudi Arabia to work there are housemaids. They go there in the hope of building a better future for themselves and their families. However, they are also returning in continuous streams, having faced physical, mental and sexual abuse by their employers. Last Tuesday 42 such women returned back to Bangladesh. Prior to that, 65 returned on 13 September.
What fate do these hapless women face upon returning to their own country after their dreams for a better life have been smashed in Saudi Arabia? According to director of Bangladesh women migrant workers association, Sumaiya Islam, many of the returning women do not want to go back to their families. And many of the families do not want to take them back.
This is a sad state of affairs. The women who are unwilling to return to their families perhaps feel abandoned. They may feel their return will stigmatise their families. If that is so, we should just think about how deep the despair of such a woman can be if she imagines herself to be discarded. As for the women who are not accepted back by their families, they are helpless, without even any shelter. The state must come forward to the rescue of all these women. The government must take responsibility to rehabilitate these women.
There is no government programme at the moment to rehabilitate these women migrant workers who are returning from Saudi Arabia. If these women approach the concerned desk at the airport in Dhaka upon their return, they are either sent to hospital or to their homes. The government has no other initiative other than that.
The government must take steps for these women. It must first be understood that these women are not responsible for the bitter experience they have undergone in Saudi Arabia. No matter what financial losses they may have incurred, their physical, mental and social suffering is immense. They need long-term rehabilitation, vocational training and employment. The concerned recruiting agencies should also be made to provide them with financial compensation.
https://en.prothomalo.com/opinion/news/183878/Rehabilitate-women-workers-back-from-Saudi-Arabia
--------
Saudi Women Pleased To Be Part of a Year of Change
Fatima Muhammad
September 23, 2018
As Saudi Arabia celebrates the National Day women mark this occasion with much enthusiasm as they take the wheel, enroll in new majors and get new positions in different sectors. Saudi Gazette talked to leading women at different sectors to document the changes happening in 2018.
Women and Human Rights
The year 2018 has witnessed the implementation of transformational decisions announced in 2017 including the lift of ban on woman driving said Amal Almoallimi, assistant to the secretary general of King Abdulaziz Center National Dialogue and Board Member of the Saudi Human Rights Commission. This move was followed by a crucial decision to allow divorced women to get financial aid from the government fund instead of continuous disputes with ex-husbands. Not least, women were given custody of their children until their cases are resolved. "Such a decision will encourage woman to speak up and not to accept living with abusers just because of children," she explained.
In addition she added women were able to demonstrate a great participation in the sports sector and boost awareness about physical well-being.
A major decision in the favor of women is their enrolment in decision making at the municipality and the Ministry of Labor and Social Development. Women now also participate actively in the labor market as employees and in the economy through their small and medium businesses.
Her wishes for the coming year as the Kingdom celebrates the 89th National Day are to see Saudi women as ministers and ambassadors. "We have qualified women who can take these roles," she said.
Women in Education
Malak Al-Nouri, the provost at Effat University and Visiting Scholar at Mechanical Engineering Department, MIT, USA, said Women education in Saudi Arabia has been transformed in the past few years to keep up with the anticipated role for women in the ambitious Vision of the country. She noted that many areas of specializations were offered to women in recent years to prepare them for their role. Women have been empowered to effectively participate in the new economy of the Kingdom. This economy is not based on a single source or a single sector (Oil and Gas); rather this economy is diversified and thus more robust. This transformation requires more engineers to look into new sources of energy such as renewable energy. This was one of the majors offered by Effat University to empower women to become part of the sustainable development of the Kingdom. Effat University was the first to predict the need for women engineers and thus offered Engineering major for women since 2005 and recently in 2017 offered a master in energy engineering for women.
Al-Nouri said she feels extremely proud when she sees young Saudi people working in jobs traditionally occupied by non-Saudis. "Even though that sometimes these jobs are simple jobs but climbing the ladder to the top requires that we start from the bottom," explained Al-Nouri. She added, "This is especially true for Saudi young females who really needed the jobs and the economy really needed their participation but they could not go out and work until recently. When you see the numbers of women who are working all around us now, you realize how much these women needed the jobs and how much change has been put in place to enable them."
She also highlighted that "The Vision 2030 anticipates that we can increase this up to 30% by 2030 and I believe this is going to happen even before 2030."
Women in Sports
Razan Baker a member of the board of directors of the Saudi Bowling Federation said women complete the society and by including women in the field of sports this will eventually reflect on the whole society as they tend to influence and encourage their children, family and friends. Luckily, this year Saudi Arabia witnessed a revolution in the field of women in sports in Saudi Arabia.
Speaking about the remarkable changes in the sports sector for women she said first, women were officially appointed in decision making positions. Starting from the appointment of Princess Rima Bint Bandar, vice president of Planning and Development for the General Sports Authority, to the inclusion of women officials in almost all the 64 Saudi sports federations. Women were chosen for managerial positions, and were nominated for board members. They were also given coaches and trainers positions. Second, instead of having only a few private women sports teams now there are many teams spread in the country and under the supervision and support from the sports federations and the GSA. Third, the door was also open for the private sector to open fitness clubs and gyms for women unlike before when it was limited to health centers only. Fourth, schools included physical education classes for females. In addition, public and private women universities are also launching new degrees for physical education for women.
Consequently, this means securing the physical education from early ages and providing healthy lifestyle.
The professional supervision, said Baker, will ensure that the Kingdom will reach its Vision 2030, increase women participation in the society, create job opportunities, and decrease unemployment. "The Kingdom is offering all opportunities, we just need to make the best of them!" said Baker.
Women in the Entertainment Sector
Saudi women have achieved regional international awards for distinguished directors. This includes Haifa Al-Mansour, Faiza Amba, Hind Al-Fahid, Ahad Kamel, Reem Al-Bayat, and Hind AlFasi. The chance is now open for them to expose their works to the Saudi society. Haifa Al-Mansour told AFP earlier that as the Kingdom changes she noted, "It will be wonderful to be part of the evolution of film in the country."
The entertainment industry is promising to investors yet the Saudi entertainment industry still needs to benefit from the experiences of others and must know that the mission ahead "is not an easy one" said director Osama Al-Kiraiji.
According to Malak Al-Nouri, Effat University offered since 2012 the Visual and Digital Production major, which is a Cinematic Arts with tracks in Production, Screenwriting, Animation, and Interactive Media. "This major is to support the women role in one of the new industries just launched in the Kingdom; the Entertainment Industry."
http://saudigazette.com.sa/article/543978/SAUDI-ARABIA/Saudi-National-Day/Saudi-women-pleased-to-be-part-of-a-year-of-change
--------
'Pakistan Has Produced World Renowned Female Professionals'
SEPTEMBER 23, 2018
ISLAMABAD/ST PETERSBURG: Pakistan People's Party leader and Centre for Pakistan & Gulf Studies (CPGS) president while representing Pakistan at the second Eurasian Forum being held in St Petersburg, Russia, said that women have a vital role to play to ensure and promote peace, prosperity and stability in the world.
The theme of the forum is Women for Sustainable Development of the Global World, about which Sehar Kamran said, would help in highlighting the opportunities and initiatives for women vying for a socio-economic and equitable world.
She is also a member of the Senate Forum for Policy Research and was awarded Cooperation Award in recognition of her services for promotion of bilateral relation between Pakistan and the Russian Federation.
She said that women constitute nearly 50 percent of the global population and have a significant role in sustainable development despite having less access to resources.
She referred to the data of United Nations Food & Agriculture Organisation and pointed out that women produce 50 percent of agricultural output in Asia and represent nearly 80 percent of the agricultural labour force in parts of Africa.
"Sustainable development cannot be guaranteed until and unless half of the global population consisting of women are not made stakeholders in decision making processes," Sehar Kamran observed. She underscored the need for eradicating gender discrimination and empowerment of the women folk to achieve gender parity.
"I belong to the country whose founder and great leader Muhammad Ali Jinnah firmly believed in gender equality and empowerment of women. Martyred Mohtarma Benazir Bhutto was the first woman elected to lead a Muslim state-twice," the PPP leader said. She further said that Pakistani women are engaged alongside their male counterparts in different sectors. She also cited the examples of Fatima Jinnah, Samina Baig, Namira Salim, Malala Yousufzai, Dr Nergis Mawalvala and the brave flying officer Marium Mukhtiar. She said that Pakistan, over the years, produced world renowned female artists, writers, activists, entrepreneurs and scientists.
While referring to the challenges, the former senator said that women in our region are undoubtedly faced with certain difficulties that stem from a male-dominated and discriminatory narrative. She observed that inequality bias can best be reversed through effective legislation to empower women and by adopting practical measures for the implementation of such mechanisms. She informed that Pakistan has secured many key achievements, including establishment of regulatory bodies, institutions and passing of various women-friendly legislations to protect Women interests and rights, eliminate discrimination, enhance presence of women in the political arena and ensure their security, empowerment and development opportunities.
She said that active participation in the political process is being witnessed and the 2018 Pakistan's general elections witnessed record number of women candidates. She said that vision and leadership of the women folk is essential to achieve the ultimate goal of sustainable development of the global world. She pointed out that persistent poverty, lack of equal access to health, education, training and employment; cultural barriers; political structures and institutions that discriminate on women are some of the obstacles which marginalise the role of women in development. Besides, the impact of armed conflict and natural disasters have also contributed to women's lower participation.
She expressed the hope that times are changing for women globally while emphasising the need to increase the role of women in peace and security, improve reparative justice and cooperate at all levels to see that this justice is served and discrimination in all its forms is eradicated.
"It is time that the world realises that gender equality is central to sustainable progress," she added. She further hoped that the process initiated with this forum will continue with same zeal and vigour in the coming years.
Eminent speakers, experts, policy makers and the galaxy of dignitaries, parliamentarians and women leaders are participating in this important forum. She expressed her felicitations to the chairperson and organisers of the forum for wonderful arrangements and opportunity to share knowledge and exchange views on issues related to women.
https://dailytimes.com.pk/301573/pakistan-has-produced-world-renowned-female-professionals/
--------
Women Heads of Household Endure Double Economic Pressure
22 September 2018
With the deteriorating economic situation in Iran, women heads of household have suffered economic pressures twice as much in recent months. Now, with the start of the school year, the expenses for their children's education have been added to their concerns.
Rouhollah Babaii, chairman of the Social Committee of the mullahs' parliament, said, "The government must decide on how to handle the situation of women heads of household as soon as possible, because many of the damages we see in this realm cannot be rectified in any way." (The state-run salamatnews.com - September 18, 2018)
In terms of the status of women heads of household, state-run media reports vary in terms of how much assistance they receive from a welfare or relief committee. But what is certain is that giving support to this group of women is long overdue, with the rare support institutes in acting weakly in some cities. Female heads of households often earn their living with great difficulty, even if they receive any aid from relatives or acquaintances. The occasional and insignificant support, such as loans and subsidies, do little to improve the living conditions of women heads of household.
According to government officials, there are at least 3.5 million women heads of household in Iran, 82 percent of whom are unemployed and live below the poverty line. Only a small percentage of women heads of household are covered by the Welfare Organization and receive a meager monthly aid of 70,000 toumans which is less than 10 percent of the minimum wage of 930,000 toumans, while the poverty line in Iran currently stands at 5 million toumans. (The official IRNA news agency – November 22, 2015)
A government official in Kermanshah admitted, "We have seen many times that a woman head of household has been forced to take unconventional measures, the most common of them being the selling of kidneys." (The state-run Mehr News Agency – October 8, 2015)
https://women.ncr-iran.org/iran-women-news/5481-women-heads-of-household-endure-double-economic-pressure
--------
Provision of Security for Women Bill Lingers In Labyrinth of Adoption in Iran
22 September 2018
Eight years after the drafting of the bill for Provision of Security for Women, the bill has yet to be approved by the mullahs' parliament.
At a meeting on September 18, 2018, to review the bill for Provision of Security for Women, Parvaneh Salahshouri, a member of mullahs' parliament, said, "The bill initially called, 'Elimination of Violence Against Women', was first renamed as Provision of Security for Women. For two and a half years, the bill has been supposed to come back to the parliament, but the bill has got stuck in a labyrinth incomparable to any other bill or plan."
Criticizing the parliament's conduct regarding the bill for Provision of Security for Women, Salahshouri added, "When we came to the parliament, they said the bill had already been under examination for five years. The presidential directorate on Women and Family Affairs made some changes in it and sent it back to the government to be sent to the parliament. The bill, however, was redirected to the Judiciary because it contained incriminating items which had to be examined by the Judiciary." (The state-run IRNA news agency - September 18, 2018)
Salahshouri also revealed, "Today we see that violence (against women) has been institutionalized."
Regarding the lengthy examination of the bill, Ashraf Gerami-zadegan, a legal advisor to the presidential directorate on Women and Family Affairs, said, "Some groups believe that the bill would weaken the authority of men in the family, and some consider the bill's structure to be contrary to their views."
At the meeting to review the bill for Provision of Security for Women, Parastoo Sarmadi, a regime expert on the issue, said, "Unfortunately, the last national survey on violence against women was conducted 14 years ago... Since then, no national research on violence against women has been carried out, or if done, it has been kept confidential and not publicly announced… In 2015, a study on violence against pregnant women showed that the prevalence of domestic violence against pregnant women was 48%."
Sarmadi also said that studies on violence against women at the workplace, show that 72.6 per cent of nurses faced violence in their job. It has also been noted that violence at the workplace is more likely to occur to women between 22 and 35.
"Iran has one of the highest statistics on violence against women, and this makes adoption of the bill for Provision of Security for Women even more urgent," Sarmadi added. (The state-run ILNA news agency – September 18, 2018)
https://women.ncr-iran.org/iran-women-news/5480-provision-of-security-for-women-bill-lingers-in-labyrinth-of-adoption
--------
URL: https://www.newageislam.com/islam-women-feminism/sabah-mufti-wants-marriage-age/d/116460
New Age Islam, Islam Online, Islamic Website, African Muslim News, Arab World News, South Asia News, Indian Muslim News, World Muslim News, Women in Islam, Islamic Feminism, Arab Women, Women In Arab, Islamophobia in America, Muslim Women in West, Islam Women and Feminism