New Age Islam News Bureau
10 Apr 2020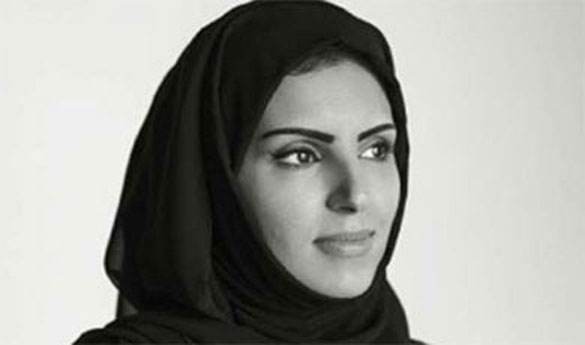 Women filmmakers in Qatar and the region have taken remarkable strides in empowering others
-----
• Qatar- Empowering Young And Aspiring Women Filmmakers
• Al-Mu'minaat Organisation of Nigeria Urged Women to Play Critical Role In Curtailing The Spread Of Coronavirus Pandemic
• Somaya El-Khashab Sends Thank-You Message to Egyptian Doctors, Nurses, Paramedics
• Women in Mosul Lead the Fight Against the Deadly Coronavirus
• Domestic Violence Rises Amid Coronavirus Lockdowns in Asia
• NAVTTC Takes Steps to Empower Women with Technical Skills
• Pandemic Response Must Not Neglect Women's Well-Being
• Women's Collective Condemns Relentless Communalisation of COVID-19 Spread
Compiled by New Age Islam News Bureau
URL: https://www.newageislam.com/islam-women-feminism/qatar-empowering-young-aspiring-women/d/121542
-------
Qatar- Empowering Young And Aspiring Women Filmmakers
4/9/2020
(MENAFN - Gulf Times) Women filmmakers in Qatar and the region have taken remarkable strides in empowering others as they continue to break down barriers and level the playing field for future generations of strong female leaders, Doha Film Institute (DFI) CEO Fatma al-Remaihi has said.
'I am proud that Qatar and the region has among the highest female representation in filmmaking worldwide. The creative industries in the country have been pivotal in empowering women and breaking the glass ceiling not just in cinema but in all walks of life, she told Gulf Times.
Al-Remaihi was highlighting the role of female filmmakers in the Arab world in inspiring others even in the midst of many challenges, including the current novel coronavirus (Covid-19) outbreak. While impacting various sectors in the society, it is learnt that such pandemic provided an opportunity for filmmakers in Qatar to focus and work on their current projects.
'Nearly 60% of our emerging filmmakers in Qatar are talented and skilled women who are changing the face of modern cinema and continue to push the momentum forward to ensure that the next generation is empowered to create and lead equally, with intention and confidence, the DFI CEO noted.
'I think when you come from this part of the world you feel a certain responsibility because of where you come from, and you need to express yourself as an artist not just as a filmmaker, she stressed.
'The typical stereotypes and misconceptions about the Arab world have been broken down especially around women's contribution and role in cinema.
Al-Remaihi said women are leading the change in the region because 'they recognise that art, culture and education are perfect conduits for people to share transcendental moments.
'We all have a pivotal opportunity to ensure fair representation of our narratives and to hand our children a fair and equitable world by standing up for those who feel they do not have a voice, she pointed out.
Al-Rmaihi underlined the support of their visionary leaders like Qatar Museums Chairperson HE Sheikha Al Mayassa bint Hamad bin Khalifa al-Thani who have 'envisioned a future in which integrated development will be the key to unlocking our society's potential.
'HE Sheikha Al Mayassa's commitment to investment in culture and arts has given volume to important new voices, focusing on cross-cultural exchange that strengthens our common hopes, dreams and values, she said.
'She has always encouraged us to think beyond our physical capabilities and explore opportunities that can further Qatar's contribution to the successful advancement of the global arts and cultural landscape, the DFI CEO added.
HE Sheikha Al Mayassa was the inspiration behind the adapted Qumra 2020 online edition this year, which motivating the DFI to leverage international partnerships and industry contacts for the continued success of emerging filmmakers from the Arab world and beyond, according to al-Remaihi.
'Personally, I am struck by the unceasing power of film to connect, educate and create an important sense of cross-cultural understanding. It is an art form that brings us closer together as an international community and opens new doors and opportunities for promising talent, she said.
'As CEO of DFI, I am proud to continue our legacy in promoting young and emerging voices from the region and experience the bold new energy of filmmakers in the Arab world and beyond, al-Remaihi said.
She underlined the power of film to change hearts and minds as they aim to empower youth in Qatar through training and development initiatives, mentorship and funding programmes.
Al-Remaihi added that DFI's annual events such as Qumra and Ajyal immerse emerging talents within an atmosphere of professional curiosity, exchange and inclusivity.
https://menafn.com/1099999245/Qatar-Empowering-young-and-aspiring-filmmakers
--------
Al-Mu'minaat Organisation of Nigeria Urged Women to Play Critical Role In Curtailing The Spread Of Coronavirus Pandemic
By Shakirah Adunola
10 April 2020
The Al-Mu'minaat Organisation (The Believing Women) has urged women to play critical role in curtailing the spread of coronavirus pandemic, noting that women face heightened risk of exposure to the virus due to their social role in the society.
The National Amirah of Al-Mu'minaat Organisation, Hajia Nimatullah AbdulQuadri, advised women to be closer to their families and loved ones during this trying period.
" This is the time to be close to our children, husband, families, loved ones, and people of close relations. Let us bond with them, tend to their needs, give them our love and affection and fulfill our duties and obligations towards them".
"Pandemics and epidemics occurred during the time of the earlier generations, even during the Prophets time. It is from Allah, in order to redirect us towards Him. So let's do more tawbah and be closer to Allah at this time. Let's uphold the Sunnah of the Prophets on epidemics by limiting our movement and chant the Dua on epidemics".She urged women to step up their role in nurturing their children with western and Islamic education.
" Give your children adequate attention during this period, pay attention to your ibadah and that of your household. Pray together, fast on days of fasting, teach them how to recite Quran and give them spiritual diet as well as some moral talks.
"Tell them your life history and stories in the Quran, so as to learn from it, Teach them personal hygiene, How to take care of themselves as well as their environmental, endeavor to teach them household chores like cooking and arrangement of different part of the home, Organize them to read Islamic books that will enrich their knowledge of Islam".
She encourage women to boost their family immune system by giving their family balance diet which will help to combat any diseases.
"Make sure you give balance diet which will help their growth and boost their immune system and never allow them to go outside the home and manage whatever provision at home so as not to go out, avoid wastage, ALLAH (SWT) hate wasteful spender and give them fruits rich in vitamins to boost their immune system and feed them more on vegetables".
"Let your children wash their hands often, it is part of hygiene and Sunnah of the prophet (saw). They should also do their morning and evening adkhar, Make sure they revise their academic work; See to their practice of Sunnah on daily basis.
"Educate them on Islamic personal social interaction, Get to know them better, by engaging in discussion and close observation, address any abnormality in their character in a mature way and teach them to be at peace with their siblings and family members. Be in cordial relationship with your husbands" she said.
https://guardian.ng/features/friday-worship/role-of-muslim-women-in-combating-coronavirus/
--------
Somaya el-Khashab sends thank-you message to Egyptian doctors, nurses, paramedics
Apr. 9, 2020
CAIRO - 9 April 2020: Famed Egyptian actress Somaya el-Khashab sent a thank-you message to all the doctors, nurses and paramedics for their efforts in fighting the novel coronavirus pandemic.
Khashab said in a video on TikTok, "Thanks to the heroes. Thank you to all the doctors, nurses and paramedics, who are putting their lives at risk and exposing themselves to danger for us. May God protect you and bring you back to your family unharmed."
The star also shared a video with her fans on TikTok offering tips to avoid transmitting COVID-19, and to fight the virus that spread in most parts of the world and left thousands of victims.
Khashab released her new clip directed by Randali Kdeah of the song "Arabia Ana," written by Hisham Sadek and Hassan Mohamed, and composed by Khashab.
The song is the idea of Khashab, who seems to focus in the current period on empowering women, specifically Arab women. This came after the success of her song "Betestakwa", which she shot as a video clip directed by Gamil el-Moghazi, to fight violence against women.
https://www.egypttoday.com/Article/4/84495/Somaya-el-Khashab-sends-thank-you-message-to-Egyptian-doctors
--------
Women in Mosul Lead The Fight Against The Deadly Coronavirus
April 9th, 2020
Women in Mosul have been leading the response to the deadly coronavirus as it sweeps across northern Iraq, aiding the country's fragile health system as it struggles to cope with the pandemic.
Mosul was liberated from the Islamic State (IS) in July 2017 after a hard-fought nine-month battle waged by Iraqi forces and a US-led coalition devastated the city's infrastructure and medical facilities, which IS had previously used as military bases and weapons factories.
A lack of support from the central government has forced local organisations in Mosul to take responsibility for rebuilding what has been destroyed since 2014.
Iraq's economy depends on foreign countries for imports - largely from China - but since the coronavirus pandemic that trade has partially stopped, putting Iraqis in the challenging position of both fighting the pandemic and finding alternative means to replenish medical supplies.
Aseel Subhi, in her mid-50s, works at the Jud Humanitarian Organization for Development and Construction, a local NGO based in Mosul which focuses on empowering women.
She spends up to eight hours a day sitting behind sewing machines to produce disposal masks and medical gowns to equip local markets and pharmacies.
Subhi is not just a worker, but also trains the new female employees to teach them the art of sewing. "I have been working in the organisation for a year, and empower women to improve themselves to be 'productive women'," she told The New Arab.
"To continue our work, we want the government to provide us with enough electricity to help us in doing our jobs and produce enough quantities of masks for people in need," Subhi said.
Providing electricity was also a key demand of the recent protest movement in the country, along with fundamental rights, jobs, an end to corruption, and freedom of speech.
But after Iraqi security forces responded with brutal violence, many felt it was time for a wholesale change of the current government.
"Despite the difficult situation we work under, at least women are allowed to work and go out, as it was forbidden under the rule of Daesh".
Layla al-Barazanchi, the head of the organisation where Subhi works, said her NGO had responded quickly to the pandemic to produce disposable masks and other critical items.
"Luckily, we have enough raw materials to sew masks and other necessary items to contain the virus infection. We are doing our best to cover the city's demands. We sell masks at a price so that individuals can buy them easily," she told TNA.
Barazanchi founded the NGO after Mosul, Iraq's second largest city, was officially freed from IS on 10 July, 2017. It specialises in supporting widows and divorced women by teaching a trade that will benefit them in their lives and help support their families.
"Since Iraq announced its first coronavirus case, our NGO has only produced face masks and medical bedsheets," Barazanchi said.
Aseel and other workers are paid a monthly salary of around 500,000 Iraqi dinars ($420) to support their families. On average, they produce more than 500 masks a day, which they sell for 250 dinars ($0.20) per mask.
"We never fear as long as we are following the precautionary measures: wearing protective masks, gloves, and avoiding shaking hands," workers told The New Arab.
Iraq's total confirmed coronavirus cases stand at 1,031 with 64 reported deaths. In Mosul, only five confirmed cases have been reported.
Like other Iraqi provinces, Mosul's authorities have imposed widespread measures to contain the virus. Schools and universities are suspended, public places and coffee shops are closed, parties have been cancelled, and security authorities have announced curfews for the foreseeable future.
"I am so happy to see local NGOs and youth initiatives unifying to contain the deadly Covid-19. Women have done such an incredible job in making masks which meet medical standards and requirements," Bashar al-Taie, a doctor specialised in family and community medicine, told TNA.
Mother of three Ruqaya Rasheed, another worker in the NGO, said that she joined after losing her husband during the battle to liberate Mosul from IS.
"After the government abandoned us, this NGO welcomed us to work and help us stand. My colleagues and I work like a beehive to produce disposable masks. Containing coronavirus is the responsibility of everyone".
Mohammed Salim, 35, a local resident from Mosul told The New Arab that while the masks are vital in protecting people, local businessmen have hiked up the prices due to high demand, with not all citizens able to afford them.
"I am worried about coronavirus due to the fragility of medical services in the state's hospitals, which have been devastated since the city was liberated from the old virus, IS," Salim said.
"The curfew has brought me back to the IS period, but we can contain the virus if people follow the medical instructions".
https://www.albawaba.com/editors-choice/women-mosul-lead-fight-against-deadly-coronavirus-1349773
--------
Domestic violence rises amid coronavirus lockdowns in Asia
09.04.2020
In April, Malaysia's Women, Family and Community Development Ministry stirred a controversy after it asked women to dress nicely at home and not bother male members of their families during the national lockdown to reduce the spread of the novel coronavirus. After an outcry on social media, the authorities apologized and withdrew their "recommendations."
Many countries around the world have imposed lockdowns to stop the spread of COVID-19. Lockdowns have proved effective measures for battling the pandemic, but they have also exposed gendered inequalities and the threats to women across the world.
"Over the past weeks, as the economic and social pressures and fear have grown, we have seen a horrifying surge in domestic violence," UN Secretary-General Antonio Guterres recently said. In some countries, he added, "the number of women calling support services has doubled."
India has reported close to 6,000 COVID-19 cases and about 170 deaths. The nationwide lockdown is expected to end on April 15, but some states are planning to prolong it.
In more typical circumstances, support provided by governmental and nongovernmental organizations is available to women who face domestic violence; however, there is considerably less access to such resources during lockdowns. With restrictions on mobility, women are often unable to leave their homes to find safety with friends or extended family.
According to India's National Commission for Women, there has been a sharp rise in the number of distress calls during the coronavirus lockdown. From March 24 to April 1, the NCW received 69 calls on its helpline.
"Indian women usually don't report domestic violence to authorities, and they are unlikely to do so during the pandemic, as the usual platforms for help are unavailable," said Urvashi Gandhi, director of global advocacy at the NGO Breakthrough India. "For authorities, enforcing the lockdown is more important than other issues."
Impoverished women can often be made more vulnerable to domestic violence, as they have no place to escape to, Gandhi said. "Unemployment is on the rise due to the lockdown, causing a lot of uncertainty, stress and frustration among many people," she added. "This may lead to an increase in violence."
Iti Rawat, the founder of Women Entrepreneurs for Transformation (WEFT), sent out a message on her network, offering financial help to women during the coronavirus lockdown. She was expecting business queries in response to her message but instead started receiving emails and phone calls about domestic violence. She received 43 complaints within a week.
Rawat's organization has now established the Red Dot Initiative. Women who face domestic violence can put a red bindi, or decorative dot, on their foreheads if they're unable to verbally express their distress. They can show it to their neighbors or shopkeepers, or even send it as an image to the WEFT helpline as a distress call.
The initiative recently helped a woman in Kolkata whose husband had beaten her. "We have formed a task force and are working to get the red dot sign recognized as a code for women in need of help," Rawat said.
Another issue that women are facing in many countries in Asia during the lockdown is the unequal distribution of domestic labor. Indonesia's National Commission on Violence Against Women has warned that many women face an increased threat of physical violence during the country's partial lockdown and also urged the Women Empowerment and Child Protection Ministry to ensure equal distribution of labor in families.
Schools in Indonesia have been closed since the government imposed mandatory social distancing on March 16. Digital learning works well in big cities like Jakarta, but it in rural areas the situation is completely different. Mothers have to do professional work from home, as well as perform household chores.
Gender disparity for household labor is high in countries in Asia, according to a study published by the International Labour Organization in 2019 The ILO found that women in urban areas in India, for example, spend an average of 312 minutes per day in urban areas on unpaid care work; the number was 291 minutes per day in rural areas. In comparison, men spend only 29 and 32 minutes per day, respectively, on the same tasks. In neighboring Pakistan, women in urban areas do an average of 272 minutes of unpaid care work per day versus 27 minutes for men, and 295 minutes to men's 28 in rural areas.
"Even in the best of times, the burden of domestic work falls mostly on women," said Elsa Marie D'Silva, the founder and CEO of the Red Dot Foundation (Safecity). "For some women, the lockdown has almost tripled the amount of their work. Domestic chores and child care are mostly done by women." The Red Dot Foundation, which works to ensure safe public spaces, especially for women, is not related to the Red Dot Initiative.
Bhawna, a 34-year-old woman who lives with her husband and a 6-year-old son in New Delhi, told DW that her work has heavily increased under the lockdown.
"To prevent mental and physical exhaustion, it is necessary to optimize the work processes," she said. "Every family member has to work. We need to realize that women are not superheroes: Their capacities are limited."
https://www.dw.com/en/domestic-violence-rises-amid-coronavirus-lockdowns-in-asia/a-53077378
--------
NAVTTC takes steps to empower women with technical skills
April 9, 2020
Islamabad: National Vocational & Technical Training Commission was taking concrete measures for empowering women with employable skills. The commission, in that regard, was creating maximum opportunities for women to get trained in advanced technological skills, said Executive Director NAVTTC Dr Nasir Khan on Wednesday. He said that women empowerment was key to national progress and the incumbent government had taken numerous steps to this affect. He went on saying that NAVTTC was committed to empower women by making them economically independent through skills development as per vision of the Prime Minister. NAVTTC''s with the support of government, had taken numerous measures to prepare young boys and girls to face technologically competitive world, he added.
https://www.thenews.com.pk/print/641612-navttc-takes-steps-to-empower-women-with-technical-skills
--------
Pandemic response must not neglect women's well-being
April 10, 2020
LETTERS: I WRITE in response to a report in the New Straits Times dated April 3, which quotes the National Population and Family Development Board as saying that Malaysia is expected to have a baby boom in January next year, thanks to the Movement Control Order (MCO).
Please do not forget the Sexual and Reproductive Health (SRH) needs of women in our Covid-19 pandemic response In non-pandemic times, the SRH needs of women are, at best, partially met.
The need to protect themselves from unplanned pregnancies, sexually-transmitted diseases, domestic and intimate partner violence, as well as the need for menstrual hygiene products, all of which do not disappear with a pandemic.
Those needs are often exacerbated with movement restrictions, decreasing ability to access healthcare with unemployment, illness, the need to prioritise basic essentials and other associated consequences of a pandemic.
There is a prediction of a baby boom after the MCO but equally, there will also be a staggering increase in unplanned pregnancies.
There are cases of women who defaulted on their contraceptive follow-ups or supply because of the MCO or needing to use the money for basic needs. This is due to loss of income and unemployment.
Many shops, pharmacies or even convenience stores either close early or simply remain closed. This will also decrease the availability of condoms, potentially exposing women to STDs. Even shelter homes for women and girls may be full.
Those seeking help may face many challenges with limited access, lack of transportation, limited operating hours of some hotlines and agencies having diverted their resources to providing basic needs such as food, medicine and shelter.
Non-governmental agencies and all healthcare facilities cannot neglect these needs and should incorporate them as part of a comprehensive response.
The need to prevent sexual and domestic violence must be upscaled with ready access to medical services and psychosocial support.
Above all, the authorities need to take seriously these often unseen but seriously evolving harm and threat to all our women and girls while we tackle the unprecedented pandemic that engulf all nations globally.
https://www.nst.com.my/opinion/letters/2020/04/582917/pandemic-response-must-not-neglect-womens-well-being
--------
Women's Collective Condemns Relentless Communalisation of COVID-19 Spread
10 April 2020
New Delhi: The relentless communalisation of the spread of COVID-19 in India, in the wake of the revelation that a religious convention had resulted in thousands contracting the coronavirus, has led another collective to condemn the public, government and media's reaction.
The Bebaak Collective, a Mumbai group which focuses on campaigns for and by marginalised women against fundamentalism, has released a statement criticising the "highly unfortunate" communalisation and criminalisation of Muslims. The collective has been clear in that while it does not endorse or support any of the views held by the Tablighi Jamaat, it is concerned about the vilification of the entire community.
In sections of its statement, as most other critiques of the reaction against Muslims have done, the collective points out that the Delhi government's March 13 order banning congregations had left out religious gatherings.
"It was only on March 16 that the Delhi government issued a notification to close all religious institutions. The matter came to light only on March 30 when the news broke that six individuals who had attended the conference died of COVID-19," the collective noted.
Pointing to the lackadaisical attitude of the administration in tracking down the attendees, the statement also noted the other clear violations that took place in the rest of India at the same time when the congregation had met.
"A number of social and political developments took place during the same timeframe in different parts of the country most notably the coup in Madhya Pradesh planned by the BJP, the swearing in ceremony of Shivraj Singh Chauhan on March 23 that attracted a large number of people despite Prime Minister Modi's clear indications to practise "social distancing".
On March24 , the CM of Uttar Pradesh… [took] part in a religious ceremony at Ayodhya along with hundreds of people," it said, adding that the same Yogi government has also invoked the stern National Security Act (NSA) against a few Tablighi Jamaat members for allegedly violating quarantine directives in Ghaziabad, "which is biased, discriminatory and extremely unjust."
"In Raipur, fake news of a Tablighi Jamaat youth misbehaving with doctors and staff went viral on social media. The Raipur MP Sunil Soni claimed that the boy created "trouble-making" scenes the moment he entered the hospital. However, AIIMS Raipur came out with a statement denying any such conduct by the boy."
Television news channels have used derogatory and communal catchphrases, the statement noted, saying that they dehumanise the Muslim community.
"It is a matter of concern that the other potential hotspots and existing hotspots are not being given the same attention at testing facilities. Instead, the high number of confirmed cases from Tablighi Jamaat is being used to spread hatred against the community."
"Instead of spreading animosity using hashtags like #CoronaJihad, we need to strive together to fight the pandemic," the statement says.
https://thewire.in/communalism/bebaak-collective-tablighi-jamaat-covid
--------
URL: https://www.newageislam.com/islam-women-feminism/qatar-empowering-young-aspiring-women/d/121542
New Age Islam, Islam Online, Islamic Website, African Muslim News, Arab World News, South Asia News, Indian Muslim News, World Muslim News, Women in Islam, Islamic Feminism, Arab Women, Women In Arab, Islamophobia in America, Muslim Women in West, Islam Women and Feminism