New Age Islam News Bureau
3 Jul 2019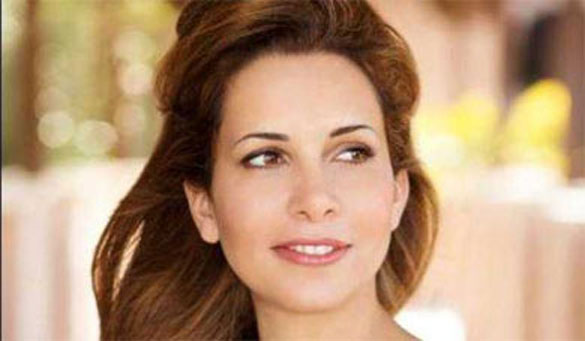 Princess Haya has applied for asylum in the UK where she has links with authorities and owns an £85 million house near Kensington Palace
-----
• Jakarta Woman Accused of Blasphemy to Face Prosecution despite Mental Illness
• Rapper Nicki Minaj to Headline Mega Music Festival in Saudi Arabia
• Aal Asheikh: Thousands of Women's Jobs in Islamic Affairs
• Imam Says Trinidad Women, Children Who Left for Syria Are Not War Criminals
• Telangana Muslim Marriage Welfare Association Offers Free Service to Poor Muslims Who Can't Bear Cost Of Marriage
• 'Wealthy From Prostitution': UK Home Office Advice on Trafficked Nigerian Women Angers Campaigners
• Women Harassed Most In KP's Educational Institutes, Documents Reveal
• Iran Equalizes Women's Blood Money with Men's
Compiled by New Age Islam News Bureau
URL: https://www.newageislam.com/islam-women-feminism/princess-haya-wife-dubais-ruler/d/119067
--------
Princess Haya, Wife of Dubai's Ruler, Seeks Refuge in London
By Vivian Yee and David D. Kirkpatrick
July 2, 2019
BEIRUT, Lebanon — Few world leaders are known to write poetry. Fewer still offer it up for public consumption. And almost none record their marital breakups in verse on their personal websites.
Then there is the ruler of Dubai, Sheikh Mohammed bin Rashid al-Maktoum, who has been publishing his romantic anguish online, in Arabic and English, for anyone with an internet connection to read.
"O sweetheart, there's nothing more to say. / Your deathly silence has worn me out," he wrote in one poem posted on his official website. "You no longer have a place with me," says another. "I don't care if you live or die."
Princess Haya, the most visible and glamorous of the sheikh's reported six wives, has left him.
She fled with their 11- and 7-year-old children to London several months ago, a person close to the royal family said, making her at least the third woman to flee Sheikh Mohammed's palaces in Dubai, the largest city of the United Arab Emirates.
Princess Haya, 45, is seeking political asylum in Britain and is asking for a divorce, said the person, who asked not to be identified while speaking about a sensitive family matter.
Her defection follows attempts by two of Sheikh Mohammed's daughters, Sheikha Shamsa al-Maktoum and Sheikha Latifa bint Mohammed al-Maktoum. They were recaptured by Emirati forces and are said by advocates to be held in Dubai against their will.
Princess Haya has been criticized for her role in helping to, in the words of critics, whitewash the disappearance of Sheikha Latifa, by inviting her friend, the former Irish president Mary Robinson, to visit Dubai and testify to Sheikha Latifa's well-being.
Princess Haya has not been seen recently or spoken publicly about her departure, and the sheikh's poems do not identify the subject by name. The governments of Dubai and the United Arab Emirates did not respond to requests for comment.
Princess Haya's biography is well-traveled ground in the British press, which frequently reported her appearances, along with her husband, at Royal Ascot, the Epsom Derby and other highlights of the English equestrian calendar.
She is a daughter of Jordan's previous king, Hussein; was educated at British private schools; studied politics, philosophy and economics at Oxford; represented Jordan as a show jumper at the 2000 Olympics; is a former president of the International Equestrian Federation; and is reported to be friendly, along with her husband, with Queen Elizabeth II.
The Emirati press frequently wrote tributes to her humanitarian work and her marriage to Sheikh Mohammed, 69, whom she wed in a small ceremony in Amman in 2004.
"We can't get enough of these two," Emirates Woman magazine wrote in a feature titled "11 Moments Sheikh Mohammed and Princess Haya Were the Perfect Couple." The article chronicled their joint visits to Royal Ascot, Britain's most famous annual horse-racing event, where the sheikh, who owns a heavyweight racing stable in England called Godolphin, is a regular.
But the princess was conspicuously absent at this year's Royal Ascot in June.
The Times of London reported Monday that she was living with the couple's two children, Sheikh Zayed and Sheikha Al Jalila, in a mansion near Kensington Palace worth about $107 million. Other unconfirmed media reports said that she first sought asylum in Germany before landing in London.
Divorce is likely to be complicated for royals with two young children, billions of dollars and a tangle of political relationships, including the United Arab Emirates' longstanding alliances with Britain and Jordan, at stake. The princess is a half sister of Jordan's King Abdullah II.
While men can easily divorce their wives under Islamic law, which governs marriage in the U.A.E., women must go to court and overcome several legal barriers before they can end a marriage. Though divorced women may retain day-to-day custody of children up to a certain age, legal guardianship of the children — and control of their education and finances — generally goes to the man.
What makes her departure especially intriguing is her role in the case of Sheikha Latifa — whose mother is another of the sheikh's wives — and whether, at some point, she may shed more light on it.
Sheikha Latifa tried to escape last year what she said was a suffocating existence in Dubai. She got as far as a yacht on the Indian Ocean, headed for India and then the United States, when she was forcibly recaptured by armed Emiratis who took her back to Dubai, her companions said.
Sheikh Mohammed's office issued a statement in December, saying that she was safe in Dubai, celebrating her 33rd birthday with family "in privacy and peace."
Sheikha Latifa has not been publicly seen since her escape attempt except in December, when her family released photographs of her meeting with Ms. Robinson, a respected former president of Ireland and United Nations human rights commissioner, in what seemed to be an attempt to show that the sheikha was alive and well.
Princess Haya, who has said she had been friendly with Ms. Robinson for years, had invited Ms. Robinson to Dubai for the visit. Both women drew criticism for appearing to help justify the disappearance of Sheikha Latifa, who looked dazed and inert in the photographs.
In an interview with Ireland's RTÉ Radio 1 soon afterward, Princess Haya defended herself and Ms. Robinson continued to insist that Sheikha Latifa was safe, if troubled.
"I will do absolutely anything I can to make sure that a vulnerable young woman does not continue to be exploited by people with their own agenda," she said.
An activist who has worked on Sheikha Latifa's case, Radha Stirling, called on the princess to cooperate with international authorities to investigate wrongdoing by Sheikh Mohammed.
"Princess Haya, in all likelihood, is both a victim and a witness," Ms. Stirling said in a statement.
A spokesman for the Jordanian Foreign Ministry did not respond to a request for comment. The British Foreign Office declined to comment, and a spokesman for the British Home Office, which handles asylum claims, said the office could not comment on individual cases. Spokespeople for the German Foreign and Interior ministries said in a press briefing on Monday that they had no information to share.
Though the couple were married in Jordan and are both Emirati citizens, James Stewart, an international family lawyer at Penningtons Manches Cooper in London, said divorce negotiations could proceed in London as long as Princess Haya could establish residency there. While complications might arise in a British court because the marriage was polygamous, he said, wealthy international couples with complicated circumstances often hold out-of-court settlement talks in London in part because of the legal system's privacy protections.
Whatever the final terms, Sheikh Mohammed may be ready to grant the princess a divorce.
"We have an ailment that no medicine can cure," the sheikh wrote in another recent poem. "No experts in herbs can remedy this."
Vivian Yee reported from Beirut and David D. Kirkpatrick from London. Benjamin Mueller and Megan Specia contributed reporting from London, Ed O'Loughlin from Dublin, and Karam Shoumali from Berlin.
https://www.nytimes.com/2019/07/02/world/middleeast/princess-haya-sheikh-mohammed-bin.html
--------
Jakarta Woman Accused of Blasphemy to Face Prosecution despite Mental Illness
July 3, 2019
The Bogor Police said on Tuesday that they would continue the legal process against a Catholic woman accused of blasphemy for bringing her pet dog into a mosque even though she has been officially declared to be mentally unsound.
In Islam, dogs are considered impure, particularly their saliva.
Family members of the woman, identified as SM, have submitted to the police two letters from two different hospitals confirming that the 50-year-old woman had a history of mental illness.
SM, who has been named a blasphemy suspect, has been undergoing observation at the National Police Hospital in Kramat Jati, East Jakarta.
Bogor Police spokesperson Adj. Comr. Ita Puspita told The Jakarta Post on Tuesday night that the conclusions derived from the observations would be announced on Wednesday.
The officer, however, also stressed that a conclusion that she was not mentally sound would not stop the legal process against her.
"Even after the suspect is announced to have a mental illness, the legal proceedings will continue until the [Bogor District] court decides whether the charge should be dropped," she said.
The Indonesian Ulema Council (MUI) said that a person who is mentally ill could not be held responsible for her actions.
"In Islam, people with mental illness are spared from punishment," the council's deputy chairman Yunahar Ilyas said on Tuesday.
The council, however, stopped short of calling on the police to stop the investigation into the case, saying it would not interfere with the ongoing legal process.
https://www.thejakartapost.com/news/2019/07/03/woman-accused-of-blasphemy-to-face-prosecution-despite-mental-illness.html
--------
Rapper Nicki Minaj to Headline Mega Music Festival in Saudi Arabia
DEEMA AL-KHUDAIR
July 02, 2019
JEDDAH: Organizers of the mega music festival, being held in Saudi Arabia, have revealed the first wave of international artists to take to the stage.
Rapper Nicki Minaj, musician Steve Aoki, and singer Liam Payne are to perform at Jeddah World Fest, which will be emceed by DJs R3wire and Varski and broadcast on TV around the globe.
The event will take place on July 18 at King Abdullah Sports Stadium.
The music festival is part of the Jeddah Season of activities which falls under the Saudi Commission for Tourism and National Heritage's (SCTH) ambitious program of seasonal entertainment for the Kingdom.
Raed Abuzinada, sector development chief of the Saudi General Entertainment Authority (GEA) and director general of Jeddah Season, said the Jeddah World Fest would be the biggest music event of its kind and would be covered by MTV.
As well as featuring a star-studded lineup of international artists it would also provide an opportunity for local talent. "There is a stereotype of the Kingdom all over the world, and today it is disappearing. In its place is a new picture of the Kingdom, that accepts everyone," added Abuzinada.
Robert Quirke, president of event organizer Roqu Media International, said: "Projects like this, no matter where they are in the world, from Toronto to Tokyo, are always extremely challenging. But here in Jeddah it's actually been a relief, because the team has been so professional and has been a big support to what we are doing.
"Jeddah World Fest is the first ever international festival of its kind in this country, which is really spectacular, and the fact that it's right here in Jeddah makes it even more special.
"What we are doing specifically, is creating a world-class live music international festival in the city of Jeddah. It's an outdoor music festival, on a similar scale to iconic festivals in different countries around the world.
"What makes this project unique among every other project in Jeddah this year, is that this is produced specifically for global TV broadcast, and that's really special," Quirke added.
"It's going to be really special for the people who go to the event, but what is going to be even more special is the hundreds of millions of people who see this show all around the world. So, when you turn on your TV in New York, Berlin or Sydney, you see Jeddah. And that's special."
He said the first person to perform at the festival this year would be Nicki Minaj.
"She is an absolute global icon. She has 130 million followers on Instagram, she is considered one of the top 10 female performers of all time, she's had multiple awards and she'll have her new album come out this year.
"She is going to get a lot of attention for Jeddah in the most positive way you can imagine. She's going to be actively on her social media, she'll be posting right from the stage in Jeddah and at her hotel in Jeddah. Everyone is going to know that Nicki Minaj has landed in Saudi Arabia," Quirke said.
"Second of the lineup is Steve Aoki, an American DJ based in Las Vegas. He is one of the most spectacular live DJs I've ever seen, and his global fans agree. Aoki is an incredible electronic artist and headlines the best shows such as Tomorrowland and Ultra Music Festival. It's going to be like nothing ever seen before here.
"We're also very happy to announce that R3wire and Varski will be emceeing the show. They are the MTV ambassador DJs, they were signed by Ministry of Sound and they perform all over the world from Tokyo, Hong Kong, Asia, and Europe. They go to all the top festivals, so while we're making the changeover from Nicki Minaj to Steve Aoki or Liam Payne, these guys will make sure that the crowd stays absolutely pumped," he added.
The second wave of festival performers will be announced later this week.
http://www.arabnews.com/node/1519551/saudi-arabia
--------
Aal Asheikh: Thousands of Women's Jobs in Islamic Affairs
By Abdullah Al-Dani
June 29, 2019
JEDDAH – Thousands of vacancies are available for khateebs, imams and mosque supervisors, Minister of Islamic Affairs, Call and Guidance Dr. Abdullatif Aal Asheikh told Okaz/Saudi Gazette.
He said there are job opportunities for Saudi women.
In statements on the sidelines of his meeting in Jeddah on Saturday with the Director General of the ministry's branch in Makkah Province and directors of mosques administrations in the region's governorates, Dr. Aal Asheikh stressed the leadership's directives to provide care to pilgrims and prepare the suitable conditions for them to perform their rites with ease.
http://saudigazette.com.sa/article/570395
--------
Imam Says Trinidad Women, Children Who Left for Syria Are Not War Criminals
Jul 03, 2019
(Trinidad Guardian) Many of the lo­cal women and chil­dren who trav­elled to Syr­ia to fight for the Is­lam­ic ter­ror group Isis were forced to do so, ac­cord­ing to lo­cal Imam Sher­az Ali.
It was for this rea­son, his group, Con­cern Mus­lims of T&T are lob­by­ing gov­ern­ment to as­sist in the re­turn of at least 40 cit­i­zens who went to join the war in Syr­ia.
Speak­ing on CNC3's The Morn­ing Brew, Ali said that a vis­it­ing pro­fes­sor from the USA had claimed that there were 130 lo­cal Mus­lims who went across to Syr­ia; 39 men, 39 women and 52 chil­dren.
While he said there may be a stig­ma at­tached, Imam Ali said there is no ev­i­dence that they even took part in the war.
"Has there been any re­port of any Trinida­di­an woman or chil­dren be­ing in­volved in fight­ing for Isis? It has on­ly been men. There are no re­ports of women or chil­dren. The women fol­lowed their hus­bands. Most of them did. I am not say­ing that there are not some of those who would have gone ful­ly will­ing­ly, know­ing what they were go­ing to do, but it seems as though they were not even fight­ing. There are no re­ports of Trinida­di­an women fight­ing in the war in Syr­ia and we know that many of them who have con­tact­ed peo­ple in Trinidad and To­ba­go are plead­ing to come back. Most of them, their hus­bands have died," Ali said.
It is es­ti­mat­ed that there are 73,000 fam­i­ly mem­bers of ter­ror­ist fight­ers liv­ing in a camp out­side the city of al-Hol in north­east Syr­ia af­ter Isis was de­feat­ed by Syr­i­an and US forces back in March.
The ma­jor­i­ty com­pris­es of chil­dren and the wives of fight­ers, many of whom were killed or im­pris­oned.
Imam Ali de­scribed the sit­u­a­tion with fam­i­lies trapped in Syr­ia as a hu­man­i­tar­i­an cri­sis. He said that 90 per cent of those in the al-Hol were women and chil­dren.
He added that based on the in­for­ma­tion shared by hu­man­i­tar­i­an groups, they are liv­ing a life of squalor where there was not enough food. Ali claimed that some were vic­tims of hu­man traf­fick­ing.
T&T had been iden­ti­fied as a re­cruit­ment hub for Is­lam­ic ex­trem­ists in sev­er­al in­ter­na­tion­al pub­li­ca­tions.
Ali said that not even the imams in the var­i­ous masjids knew about this mi­gra­tion to fight in a war. He said many of the fight­ers left sur­rep­ti­tious­ly and found them­selves in a re­gret­table sit­u­a­tion.
https://www.stabroeknews.com/2019/news/regional/trinidad/07/03/imam-says-trinidad-women-children-who-left-for-syria-are-not-war-criminals/
--------
Telangana Muslim Marriage Welfare Association Offers Free Service to Poor Muslims Who Can't Bear Cost Of Marriage
July 2, 2019
Telangana Muslim Marriage Bureau Welfare Association offers free service to poor Muslims who can't afford to bear the cost of marriage.
"The Telangana Muslim Marriage Bureau Welfare Association works for the underprivileged by helping them get married just by taking 1500 to 2000 rupees. And this association is not just limited to Hyderabad but all over the state of Telangana," Telangana Muslim Marriage Bureau Welfare Association Vice President Shaikh Kareem Feroz said while speaking to ANI.
"The main reason behind conducting this group meeting is to inform people that we are starting our branches in other parts of Telangana. We even help NRIs in getting married. We do have branches in foreign countries as well. Apart from that, we also want to inform people that we would come forward to help the poor who cannot afford to get married by providing them with free service. We don't even charge them even after the marriage," he added.
Asserting that they have even raised the issue of Triple Talaq, he said, "We have even raised the issue of Triple Talaq and we have conducted many meetings to discuss the issue. Now if any couple approaches us with such an issue, we try to solve it and try our best to get back into the relationship in a more peaceful way.
https://www.business-standard.com/article/news-ani/muslim-marriage-welfare-association-offers-free-service-to-poor-muslims-who-can-t-bear-cost-of-marriage-119070201454_1.html
--------
'Wealthy From Prostitution': UK Home Office Advice on Trafficked Nigerian Women Angers Campaigners
July 2, 2019
Britain's Home Office has said it will review guidance notes for officials on Nigerian victims of trafficking, after it claimed that some women who have been trafficked to Europe can return home "wealthy from prostitution" enjoying "high social-economic status".
The comment was made in recently-updated guidance for Home Office officials handling protection and human rights claims.
Last month, an additional paragraph was added into the guidance, last revised in 2016, suggesting that some victims of human trafficking can return to Africa "with improved income prospects".
"Trafficked women who return from Europe, wealthy from prostitution, enjoy high social-economic status and in general are not subject to negative social attitudes on return. They are often held in high regard because they have improved income prospects," the additional paragraph reads.
Charities and politicians have called for the passage to be removed and for the Home Office to apologise.
Diane Abbott in the opposition Labour Party called on her counterpart in government, Home Secretary Sajid Javid, to remove the comment.
"Disgusting 'advice' from Home Office on trafficked women from Nigeria. This should be disowned by Sajid Javid immediately," she tweeted.
Julian Bild, an immigration lawyer working with anti-trafficking charity ATLEU, described the comment as "worrying" for victims of trafficking seeking asylum in Britain.
Mr Bild told The National the notes could be used by asylum decision-makers at the Home Office to reject asylum applications by "putting it into their heads that women are benefiting from being trapped".
"They are not selling themselves. They are not prostitutes. Someone else is selling them and they are told by their traffickers that they are permanently in debt, which they will never pay off. They are not benefiting at all from being sold," he said.
"It sets up a Pretty Woman idea that these women have agency and are benefiting from sex work. These women have no agency, and that's what we as lawyers try to give them."
Mr Bild said he was concerned the Home Office advice would put victims off coming forward to authorities for fear they will not be taken seriously.
Kate Garbers, director of UK anti-trafficking charity Unseen, said the comments were "astounding" and could be used by Home Office officials to "justify poor decision-making" about the risks victims of trafficking faced upon return to their home country.
"No one person's claim, experience or narrative will be the same and we have to be careful that we as a country are not enshrining institutional racism within guidance documentation towards specific people groups," she told The National.
In 2015 Britain became the first country in the world to pass a modern slavery law in a bid to help an estimated 10,000 victims of slavery and trafficking in the country.
Since the legislation was enacted, there has been a year-on-year increase of potential slavery victims being referred to Britain's National Referral Mechanism, the system for identifying trafficking victims. In 2018, there were 6,993 referrals, up nearly a third more than the 5,142 referrals made the year before.
However, referrals that end up in successful prosecutions are still low. In 2018, just 65 per cent of prosecutions ended in a conviction, while in 2017 the conviction rate was 61 per cent.
Human rights barrister Dr Charlotte Proudman said the latest Home Office advice brought to light the limitations of Britain's approach to tackling modern slavery.
"Modern Slavery legislation was a big step in the right direction in recognising the violation of vulnerable individuals. However, there is a high level of inconsistency in the responses to victims with some suffering as a result and many public authorities remain unclear about what the legislation actually says. The number of convictions still remains low in contrast to suspected numbers of modern slavery type abuse," she told The National.
"I have had clients who have been through the national referral mechanism and been told they are not victims of sex trafficking when they clearly are. The definition can be limited and the decision-making variable rather than consistent."
The Home Office's updated advice to decision-makers notes that some female victims of trafficking could be subjected to reprisals or re-trafficking.
Zoe Smith, Advocacy Manager at Medaille Trust, which provides safe house beds to victims of modern slavery in the UK, said the statement had been made without giving any evidence.
"The UK has taken impressive steps to combat modern slavery – such as enacting the Modern Slavery Act in 2015, which shone a light on a previously hidden issue and requires businesses to eradicate slavery in their supply chains. In contrast, this statement feels like a real backwards step and we hope the Home Office will reconsider," she said.
A spokesperson from the Home Office said the inclusion of the paragraph reflected information provided by "two credible sources", the European Asylum Support Office and the Australian Department of Foreign Affairs and Trade.
"Each case must be considered on the facts in the context of the available country information and relevant caselaw. Where a female victim of trafficking is vulnerable to serious harm she will usually be granted protection," the spokesperson said.
"In light of these concerns, we will however review the text of the assessment to avoid it being misinterpreted by decision makers."
https://www.thenational.ae/world/europe/wealthy-from-prostitution-uk-home-office-advice-on-trafficked-nigerian-women-angers-campaigners-1.881841
--------
Women Harassed Most In KP's Educational Institutes, Documents Reveal
Aftab Ahmad
Jul 02 2019
PESHAWAR: Women are harassed the most in Khyber Pakhtunkhwa's (KP) educational institutes as opposed to other public spaces, documents pertaining to complaints filed revealed.
According to the documents, at least 31 complaints were filed to the provincial ombudsperson in a four-month period.
Of the 31 complaints the provincial ombudsperson received, eight were from women who said they were harassed in educational institutes in KP.
Other complaints were from women who experienced harassment in the provincial health (five) and police (three) departments, as well as women doing housework.
KP ombudsperson Rukhshanda Naz, in this regard, said the provincial government has started providing relief and justice to women.
https://www.geo.tv/latest/242022-women-harassed-most-in-kps-educational-institutes-documents-reveal
--------
Iran Equalizes Women's Blood Money with Men's
July 2, 2019
Formerly, women received only half as men in blood money and injury compensation.
Back in March, Grand Ayatollah Ja'far Sobhani, a Qom seminary teacher, had chastised the Majlis (parliament) for debating a law to match women's blood money with men.
"The Majlis has no right to debate the question of equating male and female diyeh," the 85-year-old ayatollah he had said.
The parliament initiated the reform following calls from women's rights activists.
https://www.tehrantimes.com/news/437675/Iran-equalizes-women-s-blood-money-with-men-s
--------
URL: https://www.newageislam.com/islam-women-feminism/princess-haya-wife-dubais-ruler/d/119067
New Age Islam, Islam Online, Islamic Website, African Muslim News, Arab World News, South Asia News, Indian Muslim News, World Muslim News, Women in Islam, Islamic Feminism, Arab Women, Women In Arab, Islamophobia in America, Muslim Women in West, Islam Women and Feminism