New Age Islam News Bureau
27 Oct 2015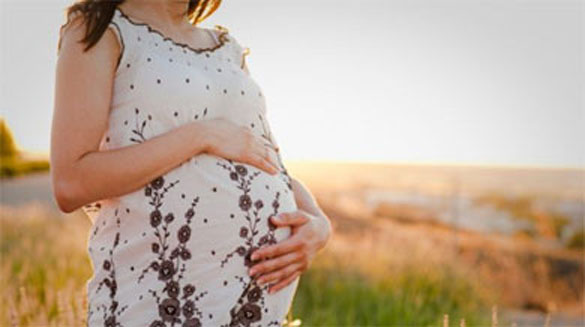 Researchers found a cellular signal in the amniotic fluid around the foetus that builds up when a pregnant woman is about to go into labour.
----------
• 31 Female Candidates Withdraw From Polls in Saudi Arabia
• Cellular Signal Tells When a Woman is About to Go into Labour
• Australian Woman Accused of FGM of Sisters 'Told Their Father to Say They Got Hurt Playing'
• Three U.S Women Say Saudi Prince Abused Them at Beverly Hills Mansion
• Sharmeen Obaid-Chinoy's 'A Girl in the River' Shortlisted For Oscar Nomination
• Four Saudi Female Inventors Make the Nation Proud
Compiled By New Age Islam News Bureau
URL: https://newageislam.com/islam-women-feminism/politics-women-haram-indian-sunni/d/105067
----------
Politics for Women Is Haram: Indian Sunni Scholar
26 October 2015
In Kerala, where 50 per cent of the seats and positions in local self-Government institutions are reserved for women and where hundreds of Muslim women are contesting in the current civic poll, a prominent
Sunni scholar-orator has pushed Muslim outfits into confusion by issuing a 'reprimand' that women's entry into politics and election battles is "Haram before Allah" according to Islam.
The 'reprimand' has caused a huge headache for outfits like the Muslim League, second biggest constituent of the Congress-led ruling UDF for which Sunni Muslims are a major vote-bank. But the speech of the scholar of Samastha, a prominent scholars' outfit of the Sunnis in Kerala, has triggered rage and protest among activists of several Muslim women's organisations.
"Please don't send Muslim women to become public servants. That is Allah's law," Samastha scholar-orator Ustad Simsarul Haq Hudavi says in a speech which has gone viral on social
networking sites. Hudavi's speech has come at a time when hundreds of Muslim women are contesting the local elections for which polling is to be held in the State on November 2 and 5.
Stating that women contesting elections is against the religion, Hudavi says, "It is Haram before Allah. Women are loving Ummas (mothers) who are to create a new generation. They should stay at home, look after the children and take care of their husbands." He advises the faithful not to lend ears to "everything" that is happening in the society.
"Man, you shouldn't make your wife a member (of a local body). That is Haram (sinful act). Don't allow her to start working in politics. You should understand things (in the right Islamic perspective)," says the Samastha scholar by supporting his arguments with quotes from the Quran and details of discussions held earlier among Muslim councils.
In an indirect but obvious reference to the Muslim League which has fielded woman candidates in hundreds of local bodies in the current election, Hudavi says, "You can indulge in such things. But don't do it while you are in Islam, while you are a Muslim. Non-Muslims have several programmes. There is nothing wrong in it. But don't emulate it when you are a Muslim."
The Muslim League leadership is yet to issue a formal response to the Sunni scholar's 'reprimand" but a senior leader based in Kozhikode said the party was most likely to avoid it. He said discussions in this direction had surfaced among the Sunni scholars several times before "but there are divergent opinions on this matter".
These "divergent opinions" and other factors had caused serious difficulties for the Muslim League in finding women to contest the local bodies election. The situation had forced several leaders to opine that the system of reserving 50 per cent seats and positions in the three-tier local bodies was perhaps not scientific in a State like Kerala.
However, leaders of several women's Muslim organizations refused to view Hudavi's argument seriously. "Priests have issued such reprimands from time to time. The Muslim community won't accept such viewpoints," said P Ruksana, State president of the Girls' Islamic Organisation, adding that scholars who put forward such perspectives were outdated.
A functionary of the Ithihadushabanil Mujahideen, the youth wing of Kerala Nadvathul Mujahideen, a Muslim outfit with progressive outlook which advocates women's empowerment, said "reprimands" like that of the Samastha scholar could pose problems for even progressive Muslim elements if repeated frequently.
Complaints had come up at the start of the campaigning for the current local bodies poll that many woman candidates nominated by different parties were merely shadows of their husbands or other relatives. "This may be true in the case of other parties. But we have enough woman leaders at every level," said the Muslim League leader.
http://www.dailypioneer.com/nation/politics-for-women-is-haram-sunni-scholar.html
----------
31 Female Candidates Withdraw From Polls in Saudi Arabia
27 October 2015
MADINAH: Thirty-one female candidates have withdrawn from the upcoming municipal council elections.
This is according to Jedaie' Al-Qahtani, spokesman of the committee overseeing the polls, who said there would now be 1,071 women candidates contesting the elections on Dec. 12.
These withdrawals took place in governorates across the Kingdom and are not an indication that there is any less enthusiasm for the polls, he was quoted as saying by a local publication on Monday.
Al-Qahtani said it was perfectly legal for candidates to withdraw, whether a man or woman, if they do not have the ability to continue. They can withdraw before the announcement of the final list of candidates, which is how it is done in other parts of the world.
He said some may have withdrawn to favor others, which was normal. Also, they may have done so because of the cost of participating, which ranges from SR50 and SR500, in addition to buying advertising space, including the cost of billboards, which are calculated according to size.
He said there are 6,400 male candidates standing for positions on municipal councils across the country.
The third municipal elections were approved in a royal decree last year and would see women standing and voting for the first time. The voting age has been reduced from 21 to 18 years to allow for the participation of young people.
The first elections saw 179 councils set up with 1,212 members, with the second elections having 285 councils and 2,112 members.
The upcoming polls would see 284 councils with 3,159 members, two-thirds or 2,106 elected, on condition that each council not exceed 30 members, and with one-third appointed by the minister of municipal and rural affairs.
http://www.arabnews.com/saudi-arabia/news/826441
----------
Cellular Signal Tells When a Woman is About to Go into Labour
World | Press Trust of India
October 27, 2015
WASHINGTON: Researchers led by an Indian-origin scientist have identified a cellular signal that could tell doctors when pregnant women are about to go into labour.
Researchers found a cellular signal in the amniotic fluid around the foetus that builds up when a pregnant woman is about to go into labour.
"The initiation of the birthing process is complex. Several body systems maintain pregnancy through a delicate balance - altering this balance tends to promote labour," said lead author Ramkumar Menon, assistant professor at the University of Texas Medical Branch at Galveston in US.
For the study, researchers focused on telomeres, which are the parts of the DNA that protect genetic data while cells are dividing.
These telomeres become shorter every time a cell divides, which hinders their ability to ensure that the new cells are identical to the parent cells.
This shortening process is linked with the changes that take place in our bodies as we age. Over time, the telomeres become too short for the cell to divide and they become "senescent."
"We investigated whether the presence of senescent telomere fragments in the amniotic fluid around the foetus is linked with labour status, as we know that the telomeres continue to get shorter as the pregnancy progresses," Mr Menon said.
The researchers used amniotic fluid samples from the Nashville Birth Cohort Biobank of 50 women in labour and 51 women at the end of their pregnancy but not yet in labour.
They also acquired demographic information from patient interviews and medical information from their medical records.
In addition, the team dissected foetal membranes from the placenta after babies were delivered at term.
Mr Menon said his team wanted to know what triggered a change in the delicate balance that had maintained a pregnancy.
"We began this study suspecting that the senescent cells cause oxidative stress-associated damages to the amniotic sac that create inflammation in the placenta," said Mr Menon.
"We know from previous studies that inflammation can alter the balance of the mother's hormones in the uterus, triggering the labour process," he said.
The researchers used telomere mimics, resembling those found in amniotic fluid, and conducted cellular analyses, finding more telomere fragments when a woman who was in labour compared to women who were at the end of their pregnancy but not yet in labour.
They found that as the foetus mature in the womb and nears term, placenta and other related tissues also age due to telomere fragmentation and eventual loss.
These telomere fragments can increase sterile inflammation potentially signalling foetal maturity to trigger the process of labour and eventual delivery, Mr Menon said.
The study was published in the journal PLOS ONE.
http://www.ndtv.com/world-news/cellular-signal-tells-when-a-woman-is-about-to-go-into-labour-1236878
-----
Australian Woman Accused of FGM of Sisters 'Told Their Father to Say They Got Hurt Playing'
27 October 2015
A woman accused of carrying out female genital mutilation on two young sisters told their father if a doctor noticed any injury he should say the girls had hurt themselves playing, a court heard.
The woman, known as KM, is facing trial alongside the mother of the two girls in New South Wales Supreme Court in Australia's first prosecution of FGM.
The woman is accused of carrying out FGM on the sisters when they were each aged seven years old in a "Khatna" ceremony sometime between 2010 and 2012. She says she simply touched the girls' genital areas with forceps as a symbolic part of the ceremony.
In phone conversations recorded between KM and the father of the girls, the father told KM the girls were being taken for gynaecological examinations at Sydney's Westmead children's hospital in 2012 on the orders of police.
When the father asked if the examinations would show anything KM responded: "No, no, because the way I do, nobody knows even a little bit."
"No one knows even anything happened there, if they ask say kids can play on swing, they play in the garden, graze can happen if they fall," she said according to an interpretation of the phone call.
KM was also recorded saying she did not want to go to jail.
"At my age I don't want to go sit down in a jail," she said.
When asked by the prosecution if KM was giving the girls' father an excuse in case a doctor found an injury on their genitals, KM said they were just having a general discussion.
"If they come up with any injuries then it was not me ... I don't do it that way," she said, referring to not cutting the young girls.
In a phone call recorded by police, KM was confident no injury would be found and when asked by crown prosecutor Nanette Williams why that was so KM responded: "I do symbolic forceps ceremony, there will be no injury."
The medical examination of the two girls was inconclusive with the doctor finding while it was possible the girls' clitorises could have been cut or partially removed, there was no scarring or evidence it had happened.
The court is now sitting in front of an 11-person jury after one was discharged on Tuesday on medical grounds.
KM has previously told the court the "khatna" ceremony involved "the skin to sniff the steel" when explaining why she used forceps.
The two sisters, known as C1 and C2, have both given evidence with C1 saying she was told to imagine herself as a princess in a garden when the alleged FGM took place and C2 saying she felt "hurting" in her "bottom" during it.
The accused are members of the the Dawoodi Bohra Shia Muslim community and are facing trial along with a high ranking member of the community's clergy, Shabbir Mohammedbhai Vaziri.
The trial continues.
http://www.theguardian.com/society/2015/oct/27/woman-accused-of-fgm-of-sisters-told-their-father-to-say-they-got-hurt-playing
----------
Three U.S Women Say Saudi Prince Abused Them at Beverly Hills Mansion
October 27, 2015
LOS ANGELES: Three United States (US) women claim a Saudi prince assaulted them and held them captive during three days of sex-and drug-fuelled partying at a Beverly Hills mansion.
The unidentified women, who have filed a civil suit in Los Angeles (LA) against Majed Abdulaziz Al Saud, 29, say they were hired by the prince as housekeepers in late September.
The suit, filed last Thursday, alleges that the prince terrorised the women and made sexual advances.
At one point, he also ordered the staff, including security guards, to strip by the pool.
When one of the women pleaded with him to stop, he allegedly yelled: "You're not a woman! You're nobody! I'm a prince and I'll do what I want and nobody will do anything to me."
The women also claim they saw the prince engaging in sex acts with another man and sniffing a white powder they believed to be cocaine.
"Al Saud has violently threatened and sexually assaulted his employees and publicly shamed these innocent women in the public eye," the women's attorney Van Frish told AFP on Monday.
"This is yet another example of the use of gross wealth and power to exert emotional and physical abuse on those more vulnerable."
The prince's lawyer could not immediately be reached for comment.
Frish said his clients' ordeal ended when someone called the police after hearing a woman unrelated to the case screaming as she tried to scale the wall of the property.
The prince was arrested for allegedly trying to force that woman to perform oral sex on him.
But citing lack of evidence, authorities in LA said last week they would not pursue felony charges against Al Saud in that case. He could still face misdemeanour charges.
Frish said that during his trip to the US in September, the prince had also abused several women during a stop in New York.
Many members of Gulf monarchies own mansions in posh Beverly Hills and it is not the first time one of them has had a run-in with the law.
A member of Qatar's royal family — Sheikh Khalid bin Hamad Al Thani — was questioned by Beverly Hills police in September after a video surfaced showing a yellow Ferrari he owned speeding through stop signs and past pedestrians.
Al Thani, a well-known figure in international racing circles, denied he was driving the car and claimed diplomatic immunity before leaving the country.
http://www.dawn.com/news/1215707/three-women-say-saudi-prince-abused-them-at-beverly-hills-mansion
----------
Sharmeen Obaid-Chinoy's 'A Girl in the River' shortlisted for Oscar nomination
October 27, 2015
After Jami's Moor made it to the long list of Academy Award nominations, acclaimed filmmaker Sharmeen Obaid-Chinoy's documentary A Girl in the River: The Price of Forgiveness has been shortlisted for Oscars nominations in the category of Best Documentary - Short Subject. The documnetary has been nominated with 9 other films in this category.
A Girl in the River, which is a joint production of Sharmeen Obaid Chinoy (SOC) Films and Home Box Office (HBO) follows the life of an 18-year-old girl who is a survivor of an honour killing attempt. Honour killing is a pressing issue in Pakistan as more than a 1000 women fall prey to this practice each year, usually at the hands of their own family members.
The film, which brings to light the plight of oppressed women, is very close to Sharmeen herself.
"A Girl in the River: The Price of Forgiveness is a film that resonates with me deeply. It's a film about the kinds of choices we women have in the world and how our lives are impacted by the decisions taken by others," said Sharmeen Obaid-Chinoy.
The film has been jointly produced by journalist Tina Brown and documentary producer Sheila Nevins.
This is not the first time that Sharmeen's work has caught the attention of The Academy. She became the first Pakistani to win an Oscar for her documentary Saving Face in 2012. One of her recent documentaries Song of Lahore, in which she shares directorial credits with Andy Shocken, received a standing ovation at Tribeca Film Festival. She has also won an Emmy award for her documentary Children of Taliban.
http://images.dawn.com/news/1174118/sharmeen-obaid-chinoys-a-girl-in-the-river-shortlisted-for-oscar-nomination
----------
Four Saudi Female Inventors Make the Nation Proud
27 October 2015
DAMMAM: Four Saudi female students from Princess Nora bint Abdulrahman University were awarded the Diamond, Gold and Platinum medals in the British Invention Show and Awards for 2015, which was held in London from October 21 to 24.
Bedour Al-Maghrabi, Maha Al-Qahtani and Thekra Al-Otaibi came in first position, while Mariam Al-Otaibi and Bedour Al-Maghrabi received the diamond and platinum awards.
The first-ranked invention was a device for sense rehabilitation and stimulation in patients with sensory neuropathy issues. The basic premise of the devise is based on the innovation of a new multisensory stimulation program; a new treatment program using different senses to help people with impaired sensory systems improve the affected cell's function.
The same invention was ranked in second place at Korea's International Women's Invention Exposition (KIWIE) in 2014.
Al-Maghrabi and Al-Qahtani invented glasses for people with cerebral blindness which can help them to identify anything around them. The glasses draw a picture of the area around the patient and define it through spoken words after analyzing it through a mobile app and sending it through an earpiece.
This invention took out second place and the silver medal at the Korean International Women's Invention Exposition (KIWIE) in 2015, and also received a gold medal from the Indonesian Invention and Innovation Promotion Association.
The Saudi ambassador to the United Kingdom, Prince Mohammed bin Nawaf, who visited the Saudi pavilion on the first day of the expo, expressed his admiration for the Saudi women's ability to innovate and raise the Saudi standing in such international specialized forums.
He thanked the efforts of the Saudi government in supporting and encouraging science, education and scholarship programs, giving them the top priority among its national development initiatives.
The ambassador urged the inventors to continue their careers serving their country and humanity, saying: "Nations are not built on dreams, but on work, effort and diligence."
The students thanked the Saudi government, the ambassador as well as Princess Nora University's staff for their continuous support.
The students also participated in the fifth and sixth scientific conferences for higher education students in the Kingdom, and are members of the Saudi Society of Physiotherapy. Additionally, they are founding members of the Scientific Research and Innovation Club, and the Physiotherapy Club at the Princess Nora University.
http://www.arabnews.com/saudi-arabia/news/826436
----------
URL: https://newageislam.com/islam-women-feminism/politics-women-haram-indian-sunni/d/105067