New Age Islam News Bureau
26 Jun 2020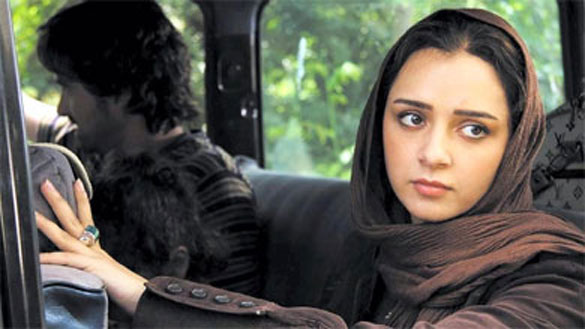 Iranian actress Taraneh Alidoosti sentenced to five months in jail. IMDb
-----
• Taraneh Alidoosti, Iranian Actress Sentenced for Raising Women's Rights
• Three Arab Female Directors Make Cannes 2020 Official Selection
• Saudi Arabia: Image of Woman in Royal Guards Prompts Social Media Chatter
• Saudi Weightlifter, Al-Anoud Al-Khalifi Emerges Champion in Virtual Weight lifting Tournament for Women
• Amnesty International Demands Saudi Officials Release Female Activists
• Bakery Makes Mask Changes AfterMuslim Woman Is Refused Service
• Top-Ranked Egyptian Squash Player Raneem El WelilyEnds Her Career
• What Makes Saudi Arabia TheGCC Gaming Industry's Hotspot
• 101-Year Old Saudi Women Defeats Coronavirus
• Meet Bangladesh's Ground-Breaking Female Coach Who's 'Married to Football'
• Iran Implements Law Allowing Women to Pass Their Nationality to Their Children
• Israel Detains 5 Palestinian Women, Guard at Al-Aqsa Mosque
• Women Vow Resistance After Turkish Drone Attack Kills Three in Rojava
• Nissan Saudi Arabia Celebrates Women's Accomplishments With #Shedrives Campaign
Compiled by New Age Islam News Bureau
URL: https://www.newageislam.com/islam-women-feminism/peshawar-high-court-directs-hospital/d/122222
--------
Peshawar High Court Directs Hospital to Facilitate Woman Seeking Sex Reassignment Surgery to Become A Man
Sirajuddin
June 25, 2020
The Peshawar High Court (PHC) on Thursday directed the administration of Hayatabad Medical Complex (HMC) to facilitate a young woman who wants to undergo sex reassignment surgery (SRS) to become a man.
The order was issued by a division bench comprising Justice Qaiser Rasheed and Justice Naeem Anwar, which heard a petition filed by the woman seeking the court's nod for the surgery.
The case was argued at length in today's hearing in light of the Constitution, transgender rights act and other medico-legal aspects.
The HMC legal adviser, Advocate Mansoor Tariq, was consulted regarding the petition and the legal points involved therein.
Representing the petitioner, senior lawyer SaifullahMuhibKakakhel argued that it is the woman's constitutional right to opt for any surgery or procedure to change her sex as per her desire.
The petitioner was diagnosed with gender dysphoria, a condition that involves a conflict between a person's internal gender identity and the biological sex assigned to them at birth, and it can be treated through SRS, the lawyer said.
He informed the court that his client has felt and acted like a male since childhood but her outward appearance is that of a female, and because of the mental distress she has suffered due to the condition, she wants to have her sex changed.
Kakakhel said his client has to make her own choices and the law only facilitates people and not withhold their rights.
He also argued that the parliament had recently passed the Transgender Persons (Protection of Rights) Act, 2018, and her desire to change her sex is covered under Section 2 of the Act.
Justice Rasheed, who was heading the bench, inquired from the lawyer why they had approached the court regarding the surgery and not the hospital.
At this, the counsel informed the court that his client could face several legal complications after the surgery such as changing her name and sex in her CNIC and regarding inheritance issues, therefore they sought the court's prior approval.
After examining the case from all constitutional aspects, the bench ordered the HMC to facilitate the petitioner and present a report within three months on the following points:
Sexual status of the petitioner and whether it is possible for her to undergo sex reassignment surgery.
Medico-legal aspects of the case.
Technicalities and risk factor involved in the surgery to the life of the petitioner.
How the hospital can facilitate the petitioner.
In November 2018, a similar petition was filed in the PHC by a 22-year-old woman seeking permission to undergo SRS, but the application was reportedly withdrawn later.
In 2015, a resident of Kohat transitioned from female to male after undergoing surgery at a local hospital and got engaged to a childhood friend after a successful transition.
In the same year, two sisters in Chakwal had a sex change after doctors declared them male following a physical examination.
https://www.dawn.com/news/1565170/peshawar-high-court-directs-hospital-to-facilitate-woman-seeking-sex-reassignment-surgery
--------
Taraneh Alidoosti, Iranian Actress Sentenced for Raising Women's Rights
Mina Aldroubi
June 25, 2020
A popular Iranian actress was sentenced to five months in jail on Thursday on charges of "insulting law enforcement" and engaging in "propaganda activities against the state" after posting a feminist statement on Instagram.
Taraneh Alidoosti, who starred in the Oscar-winning film The Salesman, was given the sentence after expressing solidarity with protests against women being forced to wear a veil in Iran.
"Following a legal complaint from the Deputy for Legal and Parliamentary Affairs of NAJA, Taraneh Alidoosti was sentenced to five months in prison," Giso Faghfouri, a veteran arts and culture journalist, said on Twitter.
Alidoosti re-posted a video of Iran's morality police attacking a woman for not wearing a hijab in Iran.
Known as the "Natalie Portman of Iran", Alidoosti caused a stir in 2016 for revealing a feminist tattoo at a press conference for The Salesman.
The actress was initially summoned to the prosecutor's office in January on charges of propaganda against the state, before the case was referred to the criminal court.
She also criticised authorities in Tehran in a post on Instagram, telling her 6.2 million followers that "we are not citizens" but "captives".
Alidoosti then said that she had replaced her profile picture with the colour black in mourning for demonstrators that were shot dead by security forces in the protests which shook Iran in November last year.
The Iranian star is not expected to be imprisoned as her sentence has been deferred for two years.
Alidoosti also spoke out against US President Donald Trump's decision to impose a visa ban on Iranians.
She labelled the ban racist and boycotted the 2017 Academy Awards ceremony after The Salesman was nominated in the best foreign-language film category.
Many Iranians have taken to social media to raise awareness about the government's human rights violations, Senior Editor at Iran International, FaribaSahraei said.
"The arrest and subsequent sentencing of TaranahAlidoosti demonstrates how the regime is trying to stop Iranian citizens from using social media to expose human rights abuses in the country," Sahraei said.
https://www.thenational.ae/world/mena/iranian-actress-sentenced-for-raising-women-s-rights-1.1039342
--------
Three Arab female directors make Cannes 2020 official selection
June 26, 2020
PARIS: The physical version of this year's Cannes Film Festival may have been cancelled due to the COVID-19 pandemic, but on June 3, Thierry Frémaux, the Festival's General Delegate, released its Official Selection of 56 shortlisted movies, each of which will receive a Cannes 2020 endorsement label to encourage their promotion on release.
"No one knows what the second half of the year may bring and whether it will be possible to organize major film events again in 2020, including the Festival de Cannes," said Frémaux. "Cannes has therefore decided to adapt its format for this peculiar year."
Of the record 2,067 Cannes Film Festival submissions, 532 of the movies were made by female directors, and of the 56 selected movies, 16 are by women. While this is a long way from the goal of Collectif 50/50 — the association for gender equality and diversity in cinema launched in 2018 — it's a good start.
Three of those 16 shortlisted female directors have Arabic heritage; Danielle Arbid from Lebanon, Ayten Amin from Egypt, and French-Algerian director Maïwenn. All three explore facets of female identity, sexuality, and adolescence and family respectively.
'Passion Simple' by Danielle Arbid
Lebanese filmmaker Danielle Arbid's fourth feature is based on a 1992 novel by Annie Ernaux. It stars French actress LaetitiaDosch and Russian-Ukrainian former ballet dancer Sergei Polunin in the leading roles. Dosch plays a reclusive academic who has a highly-charged affair with a Russian diplomat (Polunin), with a narrative that follows her journal entries as her whole existence focuses on their next erotic rendez-vous. After "Parisienne, Peur de Rien" (2016), "Beirut Hotel" (2011) and "Un HommePerdu" (2007), this is the first of Arbid's films without an obvious link to Lebanon.
"Maybe this is because I've been living in Paris for 30 years and I finally consider myself as French as Lebanese," Arbid told Arab News. "I've been making films long before the whole #metoo movement. I don't believe there is a feminine or a masculine cinema, but I am really happy that women are finally being taken into consideration. No one helped me professionally because of my Lebanese origins or because I am a woman — certainly not in Lebanon, where most of my work is censored, or in the Arab world. Being a woman hasn't proved a hindrance in filmmaking. The female representation at Cannes is still not entirely satisfactory, but at last we're moving in the right direction."
'Souad' directed by Ayten Amin and Mahmoud Ezzat
Ayten Amin's second feature — co-directed by Mahmoud Ezzat — focuses on Souad and Rabab, teenager sisters of an ultra-conservative family. Nineteen-year-old Souad leads a secret life on social media. When Souad commits suicide, 12-year-old Rabab travels to Alexandria to find Ahmed, the key figure in Souad's online life, seeking answers to her death.
"Cinema is difficult for both men and women in Egypt, but I have to admit that it's a lot more difficult for women," Amin told Arab News. "I have to prove myself every time, as though every project is my first. I've had more successes than several of my male colleagues, but they've had more opportunities than me and — despite my track record — they're much better paid. So, I guess being a woman in cinema is definitely a hindrance. Cinema is male-dominated everywhere. However, I'm always on the side of a good film regardless of gender. In making 'Souad,' I was supported by my friend, SamehAwad, who became its producer because he was enthusiastic about it, even though he isn't involved in cinema."
What does she need to redress the balance?
"I need public funding to support cinema in Egypt, as well as European funding. We need to start assessing projects in the Middle East according to the talent and artistic values of the films, and not just as hot topics to serve the European point of view of Arab societies."
'DNA' by Maïwenn
Franco-Algerian filmmaker and actor Maïwenn is no stranger to moviemaking. Her actress mother, Catherine Belkhodja, brought her to castings from the age of three. "My mother only loved me on the silver screen," Maïwenn told Arab News.
When she was 15, Maïwenn met director Luc Besson, 31, at the César Awards ceremony. A year later, they married and moved to LA. They split in 1998 after Besson began a relationship with MillaJovovich, who was playing the lead in his film "The Fifth Element," in which Maïwenn also had a role.
In a manifesto she publicized as the #metoo movement gained traction, Maïwenn wrote.
"I reclaim the right to have power in my work without frightening men." Her statement ended with, "We'll get there."
Maïwenn has now made six feature films, winning the Prix du Jury at Cannes for 2011's "Polisse," which she also starred in and wrote. In her latest, "DNA," Maïwenn plays the lead role of Neige, a woman deeply attached to her Algerian grandfather, who provided a buffer against her toxic parents. When Emir dies, tensions escalate between Neige's extended family members, triggering a dramatic identity crisis.
https://www.arabnews.com/node/1695621/lifestyle
--------
Saudi Arabia: Image of woman in Royal Guards prompts social media chatter
June 26, 2020
Samir Salama
Abu Dhabi: Saudi Prince, Sattam bin Khaled Al Saud, on Thursday evening, re-posted a widely circulated picture on Twitter, showing a woman from the Saudi Royal Guards on guard at a palace.
In the photo, the woman dressed in the Saudi Royal Guard uniform stands beside her colleagues, wearing face masks, which sparked widespread admiration among Twitter users. Gulf News could not verify where or when the picture of the woman was taken.
While upholding the traditions of the past, the Saudi guards also perform duties as professional soldiers, who in their infantry role, have a reputation as some of the most elite and skilled soldiers in the Saudi Army.
The Royal Guards retain their unique mission of protecting the House of Al Saud. Units of the Royal Guard protect the King and Crown Prince of Saudi Arabia and other members of the royal family at all times.
The Royal Guard became one of the top hashtags trending on Twitter in Saudi Arabia, in addition to the Google search engine, highlighting the name of Major General Abdulaziz Al Fagham, former guard of King Salman bin Abdulaziz.
The prominent bodyguard was shot and killed in what authorities described as a personal dispute in Jeddah.
A friend of Fagham had shot and killed him, and another Saudi and a Filipino worker had been wounded. A gunfight erupted with security forces that also left the shooter dead and five members of the security forces wounded.
https://gulfnews.com/world/gulf/saudi/saudi-arabia-image-of-woman-in-royal-guards-prompts-social-media-chatter-1.72264701
--------
Saudi Weightlifter, Al-Anoud Al-Khalifi Emerges Champion in Virtual Weightlifting Tournament for Women
June 25, 2020
RIYADH — Al-Anoud Al-Khalifi, the Saudi weightlifter, emerged the winner in the virtual weightlifting tournament for women, organized by the Saudi Arabian Weightlifting Federation. The two-day event was held on one of the visual applications, with the participation of eight prominent women weightlifters.
Al-Anoud bagged the highest number of points in the total practicing sessions while Al-Anoud Al-Shahri and Munira Al-Ruwaitie came second and third respectively. The competitions were supervised by Abdel Majid Boulahia, the Algerian coach of the Saudi national weightlifting team, which was followed up by the Federation President Mohammed Al-Harbi.
Al-Harbi said that the competition was held to test mainly the fitness of weightlifters and their commitment to continue practices during the lockdown period after the outbreak of the coronavirus pandemic. The tournament was in preparation for their upcoming national and international weightlifting championships, Saudi Press Agency reported.
The tournament saw the participation of AfnanSabbagh, who bagged six bronze medals in the West Asia and GCC Weightlifting Championship held in Oman last year despite the time difference as she is at present pursuing her medical studies as a scholarship student in Japan.
Many social media followers appreciated her participation, saying that this reflects her commitment and desire to continue to represent the Kingdom even from foreign countries. It is noteworthy that Al-Anoud Al-Khalifi and Afnan became the first-ever Saudi women to take part in the West Asia and GCC Weightlifting Championship during which they brought home a total of 12 medals.
https://saudigazette.com.sa/article/594747/SAUDI-ARABIA/Al-Anoud-Al-Khalifi-emerges-champion-in-virtual-weightlifting
--------
Amnesty International demands Saudi officials release female activists
25 June 2020
Amnesty International has rebuked Saudi Arabia's crackdown against dissidents and intellectuals, calling upon authorities to immediately release a group of Saudi women activists who have been "detained simply for demanding equality and defending human rights."
The Britain-based organization mentioned Loujain al-Hathloul, Eman al-Nafjan and Aziza al-Yousef among several Saudi advocates for women's rights, whom officials have jailed for almost two years.
"Many of these women led the campaign for the lifting of the driving ban on women over the past years. The ban was lifted in June 2018, but the women who made it happen still haven't had the opportunity to legally sit behind the wheel, instead they are sitting behind bars, locked up in prison cells," it said.
It added the wave of arrests didn't end, as in July 2018 Saudi authorities arrested Samar Badawi and Nassima al-Sada, also prominent women activists who remain detained.
Amnesty International further highlighted that several of the women activists had endured torture, sexual abuse and other forms of ill-treatment, and that they were held incommunicado and in solitary confinement with no access to their families or lawyers.
The human rights organization then cast doubts over the cosmetic reforms by King Salman bin Abdulaziz Al Saud and Crown Prince Mohammed bin Salman, stating that the measures "cannot cover up human rights abuses and the brutal crackdown on human rights activists."
The organization emphasized that Saudi women activists "must be immediately and unconditionally released to continue their peaceful human rights work towards a better future for their country and people."
Saudi authorities have arrested dozens of activists, bloggers, intellectuals and others perceived as political opponents ever since bin Salman became Saudi Arabia's de facto leader in 2017, showing almost zero tolerance for dissent even in the face of international condemnations of the clampdown.
Over the past years, Riyadh has also redefined its anti-terrorism laws to target activism.
https://www.presstv.com/Detail/2020/06/25/628251/Amnesty-International-demands-Saudi-officials-to-release-female-activists
--------
Bakery Makes Mask Changes After Muslim Woman Is Refused Service
JUN 25, 2020
A south Minneapolis bakery has announced its making changes to its face mask policy after a Muslim woman was refused service in a video that was shared to Facebook.
ZahurAbdiaziz posted a video earlier this week that shows her being denied service at Marissa's Bakery on Nicollet Avenue, because she was using her hijab to cover her nose and mouth, as opposed to a cloth face mask to protect against the spread of COVID-19.
"Someone please tell me how is her face mask different than mine?" Abdiaziz wrote on Facebook, claiming that the decision not to serve her because of her Muslim clothing was an example of racial discrimination.
Her video has been viewed 76,000 times as of noon Thursday, and it has prompted a response from the Latinx-owned bakery, which has issued two statements in response to the video.
"We are horrified to learn one of our customers felt the pain of discrimination," it wrote on Tuesday. "This was never our intent. We love and welcome our beautifully diverse community and have proudly served it for 23 years. We require a face mask to be worn by employees and customers for the safety of us all during the coronavirus pandemic."
The statement prompted further complaints from followers who say the bakery didn't take any responsibility for the situation, or clear up the confusion over whether a hijab with a face covering is permitted in its store.
Another statement was issued on Wednesday in which it says it is making changes so it provides face masks to its customers who don't have one – though again it doesn't clarify if it will accept customers wearing hijabs.
"Marissa's Bakery would like to clarify the racial incident that occurred here does not uphold our values," it said. "We take responsibility for the fact that we have failed to provide face masks to customers, however from here on out we will provide them, in the event a customer does not have their own."
BMTN reached out to Marissa's to clarify its policy with regards to head coverings, and received a response saying: "We are working to provide everyone a better service."
MDH says a hijab with face covering should be sufficient
The incident comes amid ongoing controversy over face masks, which have not been widely adopted in parts of the U.S. despite calls from public health officials and epidemiologists for them to be worn to contain the spread of COVID-19.
The Minnesota Department of Health (MDH) has been recommending the wearing of face masks in indoor settings outside of the home and while in small gatherings outdoors, though has stopped short of making it mandatory, though many businesses are.
But the health department said that head coverings typically worn by Muslim women should be sufficient provided it covers the nose and mouth.
"The bottom line is that if the hijab or burqa is covering the face (nose and mouth) for the duration of the encounter then it should be fine," MDH spokesman Scott Smith said. "For example, many people are wearing balaclavas and pulling them up when in a social encounter."
"We have not put out any specific guidance about what a mask needs to look like. The bottom line is that masks are intended as source control — a catcher's mitt for 'spray' and as long as that is happening we approve."
https://bringmethenews.com/minnesota-news/bakery-makes-mask-changes-after-muslim-woman-is-refused-service
--------
Top-ranked Egyptian squash player Raneem El Welily ends her career
June 25, 2020
CAIRO: Top-ranked women's squash player, Raneem El Welily, announced her retirement on Thursday.
The 31-year-old Egyptian was the first Arab woman to be world No. 1 in any sport, the Professional Squash Association said.
El Welily first took the top ranking in 2015, and won her only world championship two years later. She was a three-time runner-up.
"Squash has been my life for the past 25 years but the time has come for me to say goodbye," El Welily said in a statement on her social media accounts.
Egypt will retain the top ranking when current world No. 2 NouranGohar replaces her compatriot next week.
https://www.arabnews.com/node/1695201/sport
--------
What makes Saudi Arabia the GCC gaming industry's hotspot
June 25, 2020
DUBAI: Recent research shows that video gaming can unlock massive business potential for telecom operators in the GCC bloc's rapidly growing gaming market. And Saudi Arabia is well placed to become a leader in the field as its gaming community looks to gain recognition internationally.
At the global level, gaming championships are becoming as important as any competitive sports events. Amid global coronavirus restrictions, online gaming has helped millions of people stuck at home maintain and build relations.
On a regional level, a new study by Strategy& Middle East, part of the PwC network, suggests that the gaming market in Saudi Arabia will expand rapidly and become the largest among the GCC countries.
Industry observers consider the phenomenon remarkable given the UAE's leading position in the GCC gaming market as of 2018 and eSports' relatively recent emergence in Saudi Arabia, spurred on no doubt by the social changes being ushered in by the Vision 2030 reform plan.
The Strategy& Middle East report, titled "Skin in the Game," showed the GCC gaming market to be undergoing expansion at such a rapid pace that it could be worth $821 million by 2021 - up from $693 million in 2017.
The research covered Bahrain, Kuwait, Oman, Qatar, Saudi Arabia and the UAE, countries where new consoles released by Sony, Nintendo and Microsoft are snapped up by young men and women who find gaming to be a highly competitive and enjoyable hobby.
"Globally, the gaming industry has grown faster than anyone could have ever imagined," said HichamFadel, a partner with Strategy& Middle East. "It is now a $129 billion-a-year business with an estimated 2.5 billion gamers worldwide.
"In terms of revenue, that is larger than annual worldwide box office, annual music streaming and album sales, and the combined annual take of the top five wealthiest sports leagues."
In the GCC, the gaming market had expanded rapidly, according to Fadel, but like elsewhere in the world the mobile segment dominated the market when it came to revenue and penetration.
"There is clear growth in eSports events, competitions and investments in the GCC. New venues such as Challenge Arena and Clix gaming lounge in Saudi Arabia and the planned Dubai X-Stadium in the UAE, have sprouted and established several competitions to date, suggesting an increase in popularity," he added.
The developments are happening as local eSports players are producing world-class results. In 2018, FIFA player Mosaad Al-Dossary, known online as "Msdossary," became the first Saudi national to win the FIFA eWorld Cup, an event for which more than 20 million gamers attempted to qualify.
A year later, gamers in the Kingdom were thrilled when the country was chosen to host the region's largest global gaming tournament, PlayerUnknown's Battlegrounds (PUBG) Mobile Star Challenge World Cup.
Meanwhile, in the UAE the median number of hours spent playing video games each week has reached 14, according to the study.
Fadel said: "Similar to global growth trends, the gaming market in the GCC has been growing at a significant pace. The growth is fueled by the region's young demographic, with half of the population under 25.
"Additionally, factors such as high social media engagement, significant video streaming activity, access to latest technologies and access to high-quality infrastructure enable the growth of the gaming market."
Fadel noted that credit should also be given to governmental and non-governmental associations such as SAFEIS (the Saudi Arabian Federation for Electronic and Intellectual Sports, which was established in the Kingdom in 2017) that were set up to support the growth of gaming.
Kevin Sebastian, a technology and gaming editor in Dubai, said: "Gaming is now a mainstream culture. More people, mainly kids, are watching major gaming sporting tournaments than the Super Bowl.
"While most parents aren't aware of video games, there's no mistaking that they are aware what Fortnite is because their kids play it."
According to Sebastian, movies and TV shows were being produced based on video-games characters because people who played such games as children constituted today the audience for a new entertainment stream.
"With the Middle East being a new market, the region is very switched on when it comes to entertainment adoption," he told Arab News. "Many brands, including the likes of Intel, Microsoft and Sony PlayStation, are focusing on the Saudi market because of the Kingdom's efforts to open up on the cultural front."
Pointing out that Saudi-based video gamers were now coming to the forefront in international tournaments, Sebastian said it was only natural they cultivated that player base.
"You have big game publishers like Ubisoft Middle East, Bandai Namco, Blizzard and many others that are localizing their content for an Arab audience and are putting Arab content creators first.
"Mobile gaming is currently the biggest industry because of the sheer accessibility; anyone can be a gamer," he added.
Hani Suwwan, business development manager (Middle East and North Africa) at HyperX, said the projections about the gaming market were significant, as the GCC telecommunications industry had seen a drop in voice-related revenue.
A growing gaming market would mean more data being consumed – and offer an opportunity for telecommunications companies to diversify their portfolio.
"Key factors in accelerating the GCC gaming industry's growth would be the launch of the PlayStation 5 and the new Xbox later this year," he added. "Upcoming game titles and gaming competitions are key moments to look out for, too.
"There is currently a huge gap in local content, which presents an untapped opportunity for global brands to adapt their content for this market and spearhead localized content."
Suwwan noted that the Dubai Free Zones Council's recent announcement of a plan to set up a dedicated gaming free zone underscored the industry's potential for rapid growth.
"Saudi Arabia is also investing heavily in gaming as it aims to become the gaming capital of the region," he said.
Going forward, the roll-out of a state-of-the-art infrastructure in fiber and 5G from telecom operators is expected to guarantee high-speed experience and low latency – a vital factor for gamers, which will further attract them and eSports activities, such as competition hosting.
"The market will witness significantly larger investments in video gaming and eSports," Fadel said.
"In video gaming, investment opportunities will lie in content creation, especially in localizing content, as well as in-game purchases, game hosting and gaming-payment solutions."
Investment and venture opportunities will lie in eSports teams and players, leagues and competitions hosting, advertising and sponsorship, and in streaming services.
"This will lead to a growth in startups and job opportunities across the gaming sector," Fadel added. "Why not imagine a gaming or eSports future where teams compete for and trade players for significant amounts of money, and where startups in the region develop hit games than can rival the likes of (video game developers) EA Sports and Riot Games?"
Fadel's gaming vision is not a certain future, but it is a possible one.
Sebastian expects Saudi Arabia to host large international tournaments going forward in view of the "obvious" untapped potential of the Virtual Reality (VR) market.
"As a gamer who was born and raised in the Middle East, it's a great source of pride and joy to see where gaming has come in the region," he said. "From a time, we had to get game CDs in magazines, the Middle East is now getting dedicated servers, store fronts and eSports-based gaming cafes.
"So, it's fair to say gaming is going to keep growing with every generation."
With most of the world forced to maintain social distancing, the inherently borderless nature of video games is giving new meaning to the term "socializing."
https://www.arabnews.com/node/1695356/saudi-arabia
--------
101-year old Saudi Women defeats Coronavirus
JUN 26, 2020
COVID-19 Pandemic is burying its claw all over the world. The deadly virus has taken about half a million lives globally. The virus mostly affects the elderly. The death toll from corona is high in people over the age of 60. A 101-year old woman from Saudi Arabia has shocked everyone by defeating the deadly virus.
In this way, this elderly woman has become the oldest person in the country to recover from Corona. According to Saudi website, Coronavirus was confirmed in the women a few weeks ago. She was admitted to Riyadh's King Khalid Hospital. Last Saturday, doctors tested her again and the test came back negative.
After the negative prognosis, she was allowed to go home. Users on social media also expressed happiness over the recovery of the 101-year-old woman and wished her a long life. A minor patient also recovered fully from the virus, after which the child was allowed to go home with her mother. According to Yanbu Royal Commission, a 2-year old boy and her mother were confirmed with coronavirus.
They were immediately transferred to the quarantine center in Yanbu Industrial City. After two weeks of treatment, both the child and the mother recovered and were allowed to leave together. The medical staff gave them gifts and said goodbye with full decorum.
The mother thanked the staff for the excellent treatment. The staff took pictures with the boy that went viral on social media. The social media users paid tribute to the medical staff for their treatment of the child.
https://chicagomorningstar.com/101-year-old-saudi-women-defeats-coronavirus
--------
Meet Bangladesh's ground-breaking female coach who's 'married to football'
June 26, 2020
Mirona was an assistant coach at Dhaka City Football Club
Not many Bangladeshis would quit a safe, public-sector job with perks and a pension to become a full-time football coach, especially not a woman in the deeply conservative nation.
But Mirona, Bangladesh's first female coach at club level, has done just that. And the 27-year-old, who comes from a humble background, has no regrets.
"I have always dreamt of being coach of a top team and one day even the national side," said Mirona, who stands barely five feet (1.5 metres) tall.
The former Bangladesh international was speaking as she coached a group of male players - all much taller than her - on the outskirts of Dhaka.
Mirona was an assistant coach at Dhaka City Football Club, a second-tier team, last year when Bangladesh Navy invited her to coach its women's team.
For most people in Bangladesh - especially the lower middle-class - this was like winning the lottery: a safe job with retirement benefits that many people can only dream of.
But a few months later, Mirona got a call from her former club, which is owned by a garment entrepreneur.
She was offered the head coach's position with full freedom - from recruiting players to preparing the team - to fight for its promotion to the premier league.
Mirona, who grew up in a village among six siblings, did not think twice and she quit the Navy immediately, despite consternation from her senior military colleagues.
Dhaka City's administrative manager Robin Ahsan, also a former national player, said the club made the right decision in hiring Mirona.
"Our team's performance has improved since she joined us. Her honesty and hard-working attitude are tremendous," said Ahsan.
"She can mingle with players better than many male coaches in this industry."
Mirona said she is having the time of her life, despite some barbs directed at her by male coaches.
"At first many people negatively commented about me being in this profession. Many male coaches couldn't take that, a woman becoming a club head coach," she said.
"I believe in quality. If I have it then I know I can prove that I can train up the players," she said.
Her parents and most of her siblings, who still live in rural Bagerhat district, some 250 kilometres (155 miles) south of the capital Dhaka, want her to settle down and get married.
But Mirona says she is "married to football" and that for now the sport "is my life and my family".
She says she has largely avoided criticism from the community, adding that her parents' support played a big role when she started out as a footballer more than a decade ago.
Mirona was a midfielder for the national side for eight years, and also played club football in the Maldives.
"There was no family pressure when I took up soccer. Besides, I love the sport so much that I overcome all the barriers," Mirona said.
Mirona's return to Dhaka City electrified the training ground.
"We love being in her training sessions. We can feel our improvement day by day. She made us believe in fitness," said midfielder Ataur Rahman.
"She made me play in the midfield when I was a winger. But now I understand midfield strategy, thanks to her, very well," the 19-year-old said.
The club was so impressed that it signed two more female coaches, one for goalkeeping and one as an assistant, said team manager Ahsan.
For now, Mirona's main focus is the battle for the title in the second-tier championship league, which usually starts in June but has been delayed due to the worsening coronavirus situation.
She has now gone back to her village where she spends much of her time watching matches of Barcelona and her favourite player, Lionel Messi.
"He is technically so gifted. He is a superstar, yet so gentle. My ultimate goal is to watch him play a match at Camp Nou," she said.
https://www.khaleejtimes.com/sport/football/meet-bangladeshs-ground-breaking-female-coach-whos-married-to-football
--------
Iran implements law allowing women to pass their nationality to their children
By SomayehMalekian
26 June 2020
Writing down her dreams in her diary notebook was the first thing Samaneh, a 16-year-old undocumented Iranian-Bengali, did after she learned she might officially get an Iranian ID.
"My daughter was over the moon when I told her the law was changed and she could get Shenasnameh [an Iranian official ID card] through me. All she wants is to go to school and to the gym," Samaneh's mother told ABC News. She, like others interviewed in the story, did not want her name and her daughter's full name mentioned for personal reasons.
Samaneh is one of at least one million undocumented children born to Iranian mothers and non-Iranian fathers who have had many challenges in accessing education, medical and other services because they were not recognized as Iranian nationals.
The former laws of the Islamic Republic only allowed men to pass nationality, so children of foreign national fathers and Iranian women were not considered Iranian. But, with the new law which will goes into effect in two weeks, women will can confer their nationality to their children like men, the spokesman of the government Ali Rabiei said, according to the Islamic Republic News Agency.
Most of the men with foreign nationalities who marry Iranian women are refugees from Iran's neighboring countries like Afghanistan and Iraq, FatemehAshrafi, head of Hami, an association for protection of refugee women and children, told ABC News.
"More than 100,000 Iranian women are married to [foreign men], mostly from neighboring countries," Ashrafi said.
"I hope the news is true," said Khaleghzadeh, a mother of five undocumented children to an Afghan father who still cannot believe the long ordeal of her children is over.
"If my children get Iranian IDs, they can go to work without being constantly worried about getting arrested and deported to Afghanistan," she added.
As Ashrafi said, the law is as much about women's rights as it is about refugees and their children. "This law helps women regain an important part of their rights," she said.
"I can't forget how terribly I was shocked when after my marriage I realized my children could not get Iranian ID despite the fact that I was Iranian," Samaneh's mother said. "I felt I wasn't a full person."
"I am happy that I can get my name registered at state schools like my other friends and can rejoin the kabaddi team," Samaneh said. She was a member of the kabaddi team at the gym in her neighborhood, but could not stay with the team after they made it to the next round of the city champion league, as she was undocumented.
"Lack of access to free education or work permission is not the only problem my children have, they are tired of being constantly humiliated for having an Afghan father," Khaleghzadeh said. "Now, they are happy that they can be recognized as Iranian."
The pain of being seen as inferior is what many Afghans and children of Afghan refugees complain about in Iran.
"One of the toughest things I have to deal with on a daily basis is hiding the nationality of my father. People would think of me as a lesser person if they realized my dad was Bengali," Samaneh said.
However, Ashrafi believes that the social discrimination against non-Iranians has historical reasons and is not a problem that can be solved merely by changing a law. "It is a deeper issue that needs a rather long-term cultural and social approach. This law is not going to help the wrong with that social damage," she said.
Khaleghzadeh has a 25-year-old undocumented pregnant daughter, also married to an undocumented Afghan refugee, who does not have a work permit in Iran. "If she can get my Iranian nationality, then she can pass it to her baby, too," she said. "At least they can get the cash subsidies from the government for the times her husband does not work," she added.
Iran distributes monthly cash subsidies of about $2.50 per person. The humble amount still means a lot to families with no income in destitute areas of the country including border provinces like Sistan and Baluchistan, home to many families with Iranian mothers and Afghan refugee fathers.
Over a million Afghan refugees are officially registered in Iran. The number of undocumented Afghans is about 2.5 million, the government spokesperson said.
"Many of such marriages are a result of the poverty of families of these women in border provinces. Around 80% of women married to refugees in Iran are illiterate or barely literate and live in the slums. They are hardly aware of their rights, so they marry refugees sometimes for a small sum of money that is not inconsiderable for these families," Ashrafi said.
Although the implementation of the new law is the last hope of many families, experts believe it may cause problems as it contains some contradictions and loopholes.
"This bill is inconsistent with the Constitution, at some points. One of them is the ambiguity of the new regulations about dual nationals," Ashrafi said.
The Constitution of the Islamic Republic of Iran does not recognize dual nationality. It has left some families in obscurity whose children have already been granted their fathers' nationality.
"Both of my daughters have Iraqi ID," said Kolsum, an Iranian woman who lives with her Iraqi husband and her daughters in Baghdad. She is not sure if her daughters are eligible to get Iranian ID as they already are recognized as Iraqi nationals.
"I know the problem with dual nationality in Iran's constitution, but I really like my daughters to get Shenasnameh, because it saves all the visa hassle we have at the border every time we want to visit my family in Iran," she said.
https://abcnews.go.com/International/iran-implements-law-allowing-women-pass-nationality-children/story?id=71454887
--------
Israel detains 5 Palestinian women, guard at Al-Aqsa Mosque
June 25, 2020
Israeli police on Sunday detained five Palestinian women and a guard at the Al-Aqsa Mosque compound in occupied East Jerusalem, Anadolu Agency reported.
Israeli police have not revealed the reason behind the arrest of the six Palestinians.
According to the Palestinian Prisoners Society, Israel has arrested more than 750 Palestinians in occupied East Jerusalem, including women and children, since the start of the year.
https://www.middleeastmonitor.com/20200625-israel-detains-5-palestinian-women-guard-at-al-aqsa-mosque/
--------
Women Vow Resistance After Turkish Drone Attack Kills Three in Rojava
JUNE 25, 2020
REVOLUTIONARY Kurdish women vowed today to continue the liberation struggle "in the name of Zehra," in honour of those killed in Tuesday's Turkish drone attack on a house in northern Syria.
"Let's take our place in the struggle for revolution and freedom," the United Revolutionary Movement of Women (KBDH) said after the air strike, which killed ZehraBerkel, HebunMeleXelil and Amina Waysi.
The trio were gathered in a house in the city of Kobane, in the semi-autonomous region Rojava, when they were targeted.
Tuesday's bombing has sparked an angry response, with mass protests in Kobane and many European cities demanding the international community breaks its silence over the Turkish occupation of Rojava.
Ankara and its jihadist allies are accused of committing war crimes and extra-judicial executions, including that of Free Syria Party leader HevrinKhalaf last October.
And the latest killings have been branded as another attempt by President RecepTayyipErdogan's regime to stop women's involvement in political life.
Ms Berkel was a leading member of the women's umbrella organisation Kongreya Star, which warned of the fascist Turkish state intensifying its war crimes "against the march of women's freedom."
Ms Xelil was also a member of the women's organisation along with Ms Waysi, who lived in the house struck by the Turkish missiles.
Kobane is a city associated with resistance, with many comparing the significance of the victory over Isis with that of the battle for Stalingrad which was held under siege by the Nazis during the second world war.
"Women were at the forefront of this victory," the KBDH said, adding that women were the driving force and the face of the revolution in Rojava.
Kongreya Star warned: "Kurdish people and women … are in an incomparable resistance struggle to defend their values.
"These murderous attacks are now completely unconstrained. Military attacks made on civil society are war crimes. Targeting women politicians is a crime against the future for women."
Turkey's opposition People's Democratic Party (HDP) Women's Commission spokeswoman AyseAcarBasarn condemned the attacks but warned that the Turkish state "will never defeat the will of women."
Leyla Guven, the party's MP for Hakkari who was recently stripped of her parliamentary status, said: "Know that Kurdish women will not bow their heads against you and Kobane will never fall."
The HDP Women's Struggle Everywhere campaign was launched earlier this month to defend the right of women's involvement in politics.
https://morningstaronline.co.uk/article/w/women-vow-resistance-after-turkish-drone-attack-kills-three-rojava
--------
Nissan Saudi Arabia celebrates women's accomplishments with #SheDrives Campaign
June 25, 2020
JEDDAH — Nissan Saudi Arabia has launched an initiative under their "#SheDrives" campaign to empower women in Saudi Arabia. This initiative is an extension of Nissan's original campaign, "SheDrives" that was launched when the driving ban was lifted two years ago on the June 24, 2018. The campaign highlights the milestones and achievements of women since this decision came into effect, as well as Nissan KSA's contributions and continuous efforts to empower females in Saudi Arabia.
"Women are leaders and key players in every aspect of our community. In recognition of their unlimited potential and capabilities, we at Nissan Saudi Arabia celebrate their achievements in the SheDrives campaign. Empowering women is a key element of what we do at Nissan KSA, from our female employees and partnerships as well as discovering female Saudi talent and enabling them to excel in every aspect of the Saudi automotive industry," said Bader El Houssami, managing director of Nissan Saudi Arabia.
Nissan KSA's General Manager of Corporate Communication HatoonBushnaq also commented on her experience in the company, saying: "The momentous decision of lifting the driving ban widened the opportunities available to women in KSA. Driving enabled women to take further charge of their lives and pursue opportunities that were not readily available or accessible prior to this decision, and that were made possible with the support of the Saudi government.
"Nissan Saudi Arabia continues to support women by providing them with opportunities, even in leadership positions, in order to add a female perspective to the automotive sector and focus on the diversification of offerings and the empowerment of females at all levels of the business."
Nissan Saudi Arabia has consistently supported women over the years, with the SheDrives campaign featuring prominently after the driving ban was lifted. This branched out to further initiatives that Nissan KSA has specially curated for women in Saudi Arabia, such as the Nissan Sanadek application. The Nissan Sanadek application is an RSA application that was designed with the needs of female drivers in mind to give them peace of mind on the road.
Nissan's innovative NIM technology also provides female drivers with the safety features and security that they need on the road, as studies have shown that safety features are a top consideration for female drivers in Saudi Arabia. Prioritizing female drivers also extends to Nissan's authorized dealers in the Kingdom, as Petromin Nissan provides special offers and aftersales services that are customized for female drivers.
The SheDrives campaign celebrates the determination and relentlessness of the Saudi female spirit, with female motorsport driver Reem Al Aboud and chef KhuloodOlaqi featured as the faces of the campaign. Their stories echo the sentiment that with passion, hard work and perseverance, Saudi women can accomplish their dreams and make them a reality. Their inspirational message is a testament to the capabilities of females in Saudi Arabia, especially their huge potential in the KSA automotive industry and beyond. — SG
https://saudigazette.com.sa/article/594722/BUSINESS/Nissan-Saudi-Arabia-celebrates-womens-accomplishments-with-SheDrives-Campaign
--------
URL: https://www.newageislam.com/islam-women-feminism/peshawar-high-court-directs-hospital/d/122222
New Age Islam, Islam Online, Islamic Website, African Muslim News, Arab World News, South Asia News, Indian Muslim News, World Muslim News, Women in Islam, Islamic Feminism, Arab Women, Women In Arab, Islamophobia in America, Muslim Women in West, Islam Women and Feminism