New Age Islam News Bureau
19 March 2017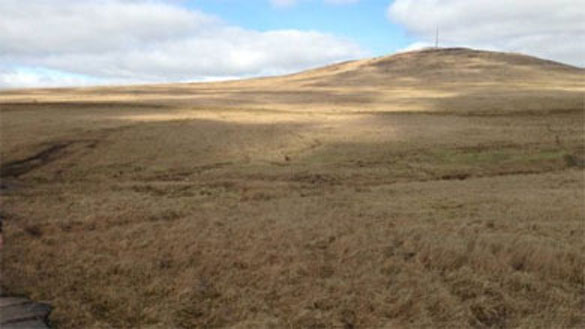 The emergency services received a Facebook message from the women on Divis Mountain
-------
• Pakistani Women Keen to Take Up Bigger Roles in Social Welfare
• Women Rescued From Divis Mountain after Sending Facebook Help Message
• 2 Years after 'Beti Bachao' Scheme, a Ground Report from Haryana
• Ban Triple Talaq, Group of Muslim Women Lawyers, Activists Urges PM Modi
• Young Women at Higher Risk of Being Radicalised By Islamist Terrorists Online
Compiled by New Age Islam News Bureau
URL: https://www.newageislam.com/islam,-women-and-feminism/new-age-islam-news-bureau/pakistani-women-keen-to-take-up-bigger-roles-in-social-welfare/d/110448
------
Pakistani Women Keen to Take Up Bigger Roles in Social Welfare
ARAB NEWS | Published — Sunday 19 March 2017
RIYADH: A woman is an important part of any society and her capabilities should not be underestimated, a major gathering of Pakistani community activists in Riyadh was told recently.
"There were women among the wives and companions of our Prophet Muhammad (PBUH), who serve as role models for us," said Almas Mumtaz, a member of the ladies' chapter of the Pakistan Writers Club (PWC) in Riyadh.
The club recently observed the International Women's day with great enthusiasm while calling for a gender-inclusive world. The programs shed light on the theme of the day — "Be Bold for Change."
The PWC ladies' chapter is a group of creative women, who are well known for community services. Speaking at the event, Ambreen Faiz Ahmad said that women are the backbone of any society and their role cannot be ignored. Asma Tariq said: "The International Women's Day reminds us that it is very important and an honor to be a woman."
She added: "It is a duty of every parent to teach their boys that they have come to this world because of a woman, and as such, they should always respect them."
"Parents should also instill in them the teachings of our Prophet Muhammad (PBUH), who bestowed upon the women the honor and respect that they deserved," Tariq said.
Dr. Farah Nadia said that a woman has strong willpower and she derives strength from times of tribulation.
In her remarks, Farah Ehsan said that it was not right to paint women as weak and oppressed.
"We should know that Fatima Jinnah was a woman who fought with her brother and gifted us an independent country. Benazir Bhutto stood up against a brutal dictator and helped restore democracy in the country. Malala faced the challenges and won a coveted Nobel prize for peace," Ehsan remarked. Madiha Malik said: "A woman has the capacity and capability to accomplish everything that men can achieve."
Another speaker, Madiha Noman, said that a woman is an important part of any society and her capability should not be underestimated.
Qundeel Aymen said that the women of today have proved that they the masters and queens of any house.
Shumaila Malik also highlighted the positive role of women in her speech.
http://www.arabnews.com/node/1070511/saudi-arabia
----
Women Rescued From Divis Mountain after Sending Facebook Help Message
19 March 2017
The emergency services received a Facebook message from the women on Divis Mountain
Two women, one with a suspected broken leg, have been rescued from Divis Mountain in Belfast.
They had no phone signal so were only able to contact the emergency services by using Facebook.
The coastguard received the alert just before 23:00 GMT on Saturday and said they found the women from the pictures they sent.
A police helicopter took them to hospital for treatment.
Dawn Petrie, from the coastguard, said weather conditions at the time were not favourable.
"Whenever we got the photograph through, there had been heavy rain, it was misty, it was cold, it was damp," she said.
"Fortunately that cloud actually cleared to allow the police helicopter to attempt to attend should the ambulance not have been able to reach them."
http://www.bbc.com/news/uk-northern-ireland-39318454
-----
2 Years after 'Beti Bachao' Scheme, a Ground Report From Haryana
All India | Written by Nikhil Pandhi | Updated: March 18, 2017
Two years since the 'Beti Bachao' scheme launch, Haryana has recorded maximum increase in sex ratio.
ROHTAK: In 2015, the BJP chose the state of Haryana to launch its 'Beti Bachao, Beti Padhao' scheme, with the intent of using education, health and women's development to expand the state's historically poor sex ratio. According to the state women and child department statistics, Haryana has registered a historic increase in state and district sex ratios in the past two years alone, ever since the scheme was launched. Nearly 12 of 22 districts of the state now have a sex ratio of over 900 according to the latest government figures.
At the Mahila Samman Samaroh held in Sonipat recently, Haryana Chief Minister Manohar Lal Khattar announced that the overall sex ratio in the state had improved from 850 in 2015 to 938 by February 2017. Foremost among the districts that registered an over 40-point increase in sex ratio was Rohtak, where the sex ratio had gone up from 858 in 2015 to 905 2016.
In Bhali, that till 2015 had an abysmal sex ratio of 560, "severely critical" according to the women and child department, the two years since the Beti Bacho scheme have seen the sex ratio rise to 704, still "critical" and far below the Mr Khattar's vision of 950.
Yet, 34-year-old Jitendra, from Bhali, who recently had a baby girl had reason to call for a communal feast and celebrate the birth of his child. He said, "Only the fortunate have girls, and I have thus organised a celebration in my village. I will make her an athlete, like Sakshi Malik." Ms Malik, who too hails from Rohtak's Mokhra village, was one of the only two Indians to win a medal at the 2016 Rio Olympics.
Like Bhali there are nearly 64 villages in Rohtak where the sex ratio continues to be less than 800; in 11 villages the sex ratio continues to be less than 600, the lowest at 235.29 in Ghuskani village.
"It is precisely in these villages (where the sex-ratio is below 800) that we have been working... where we educate and sensitise parents and families both," said Monika Khanna, Programme Officer of Rohtak's Integrated Child Development Services (ICDS).
The authorities spread awareness through workshops among self-help groups, anganwadis, community health workers and teachers. Street plays are also organised in every village where the women of the village themselves perform, as well at sexual offences awareness camps in schools.
"Till just a couple of years ago, Rohtak was big on female foeticide. There used to be 3,000 to 4,000 cases every year. Since 2015, over 400 First Information Reports(FIR) have been filed and over 1,000 people have been arrested in connection with these," said Dr Kuldeep, Deputy Civil surgeon of Rohtak. Dr Kumar said they have carried out at least 18 raids across Rohtak alone to ensure that there are no loopholes in the implementation of the law that bans pre-natal sex determination.
While state authorities suggest that a combination of awareness drives and punitive action have been responsible for the historic rise in the sex-ratio, for the locals the situation is more complicated. "Perhaps one can suggest that there has been a change but one shouldn't overestimate the pace of that change", said Channo Devi, from Bhali village.
"We volunteer to go from village to village and educate women about female foeticide," said Kanta, a local and volunteer from Bhali. "In some homes, we are given respect, in others we are told there is no change".
http://www.ndtv.com/india-news/2-years-after-beti-bachao-scheme-a-ground-report-from-haryana-1670890
-------
Ban Triple Talaq, Group of Muslim Women Lawyers, Activists Urges PM Modi
A group of lawyers and activists held a programme in New Delhi urging that the government ban the practice of triple talaq.
March 19, 2017
A group of Muslim women lawyers and activists came together to demand an action for repeal of triple talaq from Prime Minister Narendra Modi on Saturday.
They claimed women across India - in Uttar Pradesh, Haryana, Rajasthan, etc - were pained by the practice, and local courts and police officers are also not sympathetic to their woes. They said lack of education and respect for women was harming them and the government must address this issue appropriately.
The programme - replete with placards supporting the PM with slogans 'sabka saath, sabka vikas', 'beti bachao, beti padhao' and 'Muslim behnon ne mana hai, Modi ji ka saath nibhana hai' - was held at the Vithal Bhai Patel House in New Delhi.
"Muslims have realised that BJP is not against them. That is the reason the party received their votes in Uttar Pradesh, from both Muslim men and women. Just look at the candidates Akhilesh Yadav and Mayawati fielded. They have clear criminal cases against them," said Shehnaz Afzal, a resident of Kashmere Gate.
"More so, Mulayam Singh Yadav says 'bachchon se aisi galtiyan ho jati hain' (boys commit such mistakes) when rapes happen," she added.
Another participant, Rehmani, said, "Triple talaq is a black spot on our community. Men divorce women by uttering the three words using excuses like 'she is too short,' 'she is not beautiful,' 'she doesn't cook good food,' and such. Are these valid reasons for divorcing a woman who you married willingly and in your full senses?"
Nobody listens to these women thereafter, said Fatma Begum rom Nangloi, adding, "Families abandon them. They are left with no financial means to raise kids and they are also scared away at local police stations."
Saima Nizami felt that Muslim women are leading dark lives.
She said, "Nobody bothers about their education, especially if they are from economically weak backgrounds. We have been working in groups to impart them training in various skills, educate them on health and sanitation, and take classes on personality development."
On Friday, RSS-affiliated body Muslim Rashtriya Manch (MRM) claimed that it has already received one million signatures on its petition against triple talaq.
Union Minister for Law and Justice Ravi Shankar Prasad also said at the Gujarat National Law University on Saturday that "Muslim women affected by triple talaq voted for the BJP in good numbers" during the recent Uttar Pradesh Assembly elections, leading to their massive win.
http://indiatoday.intoday.in/story/ban-triple-talaq-group-muslim-women-lawyers-pm-modi/1/907425.htmlhttp://indiatoday.intoday.in/story/ban-triple-talaq-group-muslim-women-lawyers-pm-modi/1/907425.html
------
Young Women At Higher Risk Of Being Radicalised By Islamist Terrorists Online
A 1,000-page analysis of 269 terror offences has shown that young women are three times more likely to become Islamist terrorists than they were seven years ago
18 MAR 2017
Amira Abase, 15, Kadiza Sultana, 16, and Shamima Begum, 15 left to join Islamic State (Photo: PA)
Harley-Davidson Street Rod Price in India, Review, Images. Get Specs, Features and Latest News (auto.ndtv.com)5 Notices From The IT Dept. You Should Know About (BigDecisions)
Young women are now three times more likely to become Islamist terrorists than they were seven years ago.
Although numbers are still small they rose from four per cent of those convicted between 1998 and 2010 to 11 per cent from 2011-15.
A 1,000-page analysis of 269 terror offences by the extremism think tank the Henry Jackson Society shows half of offenders came from highly deprived areas where the Muslim population is most segregated.
In Birmingham, three-quarters of offenders came from just two areas, Hall Green and Hodge Hill.
While in London, most offenders commonly came from Tower Hamlets, Newham and Waltham Forest. More than a third had been radicalised on the internet and one in 10 watched beheading videos.
Terrorists were also getting younger with an average age of 22, while 27 per cent lived at home with parents. The perils of being radicalised online were brought home by three London schoolgirls who fled the UK to join Islamic State in Syria in 2015.
Shamima Begum, 15, Amira Abase, 15, and Kadiza Sultana, 16, went on to wed fanatics. Sultana was reportedy killed in an airstrike .
Report author Hannah Stuart said: "Family members are often the ones with prior concerns. They have a role in identifying offending behaviour."
Security services have foiled 13 attacks in the past four years.
Britain's counter-terror chief Mark Rowley said: "The spectrum involves one individual with a knife to groups of young men looking to get hold of firearms."
Met Assistant Commissioner Rowley said there are 500 active investigations going on. He added: "We need the missing piece in the jigsaw in the investigations we are running that often the public have."
http://www.mirror.co.uk/news/uk-news/young-women-higher-risk-being-10053464
------
URL: https://www.newageislam.com/islam,-women-and-feminism/new-age-islam-news-bureau/pakistani-women-keen-to-take-up-bigger-roles-in-social-welfare/d/110448