New Age Islam News Bureau
7 Jan 2013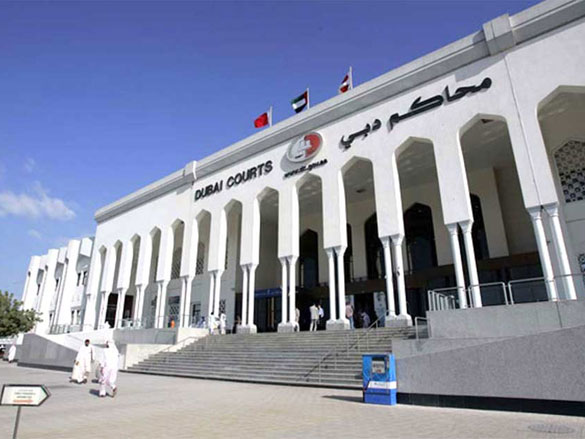 • Domestic Violence in Saudi Arabia, a Large Hidden Issue
• 11-Year-Old Indonesian Girl Dies after Alleged Sexual Abuse
• Bangladesh Woman Murdered For Dowry, another Severely Tortured
• Man Arrested In Mecca for Seeking To Marry Jewish Woman
• 'Accept Women's Marriage Registration Testimony' Chief Rabbi Metzger
• Malala Yousafzai top name, Apocalypse top word of 2012
• Breaking down The Abaya: New Design Line Hits UAE
• srael Public Sector: Women Earn 24% Less Than Men
• Pentagon Undeterred By Sex Scandals; Policy on Women Proceeds
• 13 Suspected Pro-Jamaat Female Students Held In Bangladesh
• Literacy Programme Brings More Than Just Cosmetic Changes to Girls' Lives
• Mai Hopes To Become First Saudi Woman Football Coach
• Bangladesh Woman Conquers Highest Point of Antarctica
• Women take on the MEN-A challenge, Seminar being hosted in UAE
• Malawi's Women Stand Up For Healthcare Rights under HIV/AIDS
• Malaysia's Star Everywoman: How a Feisty Fictional Character Got Out the Vote
Compiled by New Age Islam News Bureau
Photo: Wife Face Illicit Liaison Charge In UAE
URL: https://www.newageislam.com/islam,-women-and-feminism/pakistani-imam,-wife-face-illicit-liaison-charge-in-uae/d/9897
-------------
Pakistani Imam, Wife Face Illicit Liaison Charge In UAE
Prosecutors dismiss father's complaint that his daughter had been raped
January 6, 2013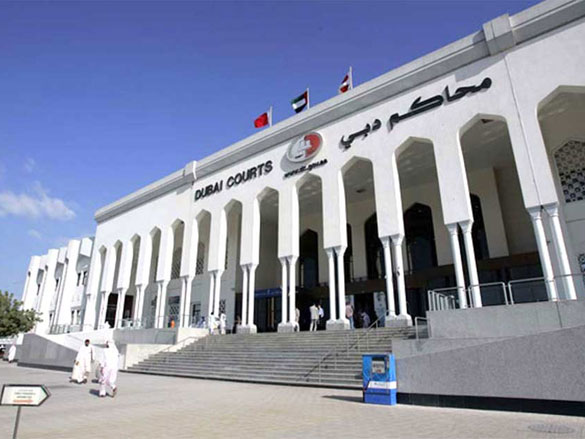 Dubai: A mosque imam and a student, whose wedding rituals were conducted over Skype, have been accused of adultery after the student's father claimed she was raped.
The Pakistani imam, 39, was said to be in his homeland in the company of witnesses and a mazoun (marriage official), who officiated the marriage rituals on Skype with the student, 19, who was in Dubai.
Records show that the girl's father complained to the police, accusing the imam of raping his daughter at a date three months after that mentioned in the marriage contract.
Dubai prosecutors dismissed the charge of rape against the imam and accused him and the student of having consensual sex. The couple was referred to the Dubai Misdemeanour Court despite admitting that they were married during police and prosecution questioning.
When the imam appeared before court, he pleaded not guilty.
He told the judge: "Yes sir, I slept with my wife. We are married upon an official marriage contract."
Documents supporting wedding
His lawyer Rashid Tahlak told the judge: "My client and the girl married via Skype in the presence of witnesses and a marriage official on March 16. The mazoun heard the girl's consent. Their marriage is legitimate and in accordance with Pakistanis laws. My client notarised the marriage contract with Pakistani authorities and the UAE Embassy before he came to Dubai. Three days later, the student signed on the contract which was also notarised here. Having got married, the defendants have the full religious and legal right to sleep with each other. Yet prosecutors, baselessly and groundlessly, charged them with having consensual sex in June 2012."
On June 18, the girl's father complained to the police that the imam had raped his daughter, the lawyer said.
"The girl's father hates my client and didn't want him to marry his daughter. He has been against this marriage because he believes that my client is poor and wants to conquer his properties. Although the father accused my client of raping his daughter, but during prosecution questioning, he admitted that he was aware about their marriage. He maliciously claimed that his daughter was enchanted and under some sort of spell… but when police raided my client's residence, they found papers with religious writings on them related to his job as mosque imam," Tahlak said.
The lawyer criticised the girl's father for lodging the rape complaint two days after the imam travelled to Pakistan on June 16.
"Why would he report the alleged rape incident after two days? The father fabricated this whole incident. What exposes and verifies his malicious intention is that he failed to bring his daughter to be questioned by prosecutors," Tahlak argued.
The presiding judge refused to accept a civil lawsuit produced by the father's legal representative.
The trial continues and the court is scheduled to hear the girl's plea later this month.
http://gulfnews.com/news/gulf/uae/crime/imam-wife-face-illicit-liaison-charge-in-uae-1.1128455
-------------
Domestic Violence in Saudi Arabia, a Large Hidden Issue
Maha Al-Muneef
7 January 2013
JEDDAH: Maha Al-Muneef, founder and executive director of the National Family Safety Program (NFSP), was recently recognized in Forbes magazine as a woman changing the world, due to her contribution to public policy. She is a passionate advocate against child abuse, domestic violence and for women empowerment. Afshan Aziz of Arab News talked with Al-Muneef about the program and the challenges in combating abuse in Saudi Arabia.
What role do you play in addressing and preventing child abuse?
The mission of the National Family Safety Program (NFSP), a semi-governmental organization based in Riyadh, is to establish a safe, collaborative, and cooperative environment that resists domestic violence and child maltreatment, respecting the rights of individuals – especially those who are most vulnerable, such as women, children, the elderly and people with special needs.
In our daily work in the program, we evaluate children on child maltreatment, physical abuse, sexual abuse or neglect by focusing on the family as a unit. We also work on prevention programs throughout the Kingdom in addition to counseling and referral services to children and their families. NFSP raises the level of awareness among the individuals and institutions about the cost and outcome of domestic violence and child abuse and their negative effects on society in the long term. My team and I prepare future strategies and national action plans to end domestic violence and child abuse based on scientific evidence obtained from social surveys and statistical studies conducted in all regions of the Kingdom.
How does the NSFP try to help prevent child abuse?
The NFSP helps children below 18 specifically through the Saudi Child Helpline (SCHL) toll free number 116111 that serves children, parents and care providers through telephone consultations on issues related to violence and abuse, psychological and mental health, family relations, school problems, sexual problems, child labour, child substance abuse and neglect.
The SCHL provides referrals to relevant national entities. Women also receive several awareness programs on empowerment and domestic violence that are provided by well-trained professionals (social workers and psychologists) through lectures, workshops and group discussions.
We offer specialized training services to professionals in different fields such as courses on domestic violence and child abuse for health care providers, social workers, counselors, lawyers, criminal investigators, and law enforcement personnel.
Has the NFSP been effective at preventing abuse?
The NFSP has had successes in tackling domestic violence since its establishment in 2005. The problem is being addressed medically, socially, and legally.
However, according to statistics the NFSP collected, the rates of child abuse and domestic violence within the Kingdom have multiplied between 2005 and 2012. This does not necessarily indicate an increase in abuse or maltreatment attempts. It is probably an indication of increased awareness to report these injustices or abuse cases. Women are more aware of their rights and they are breaking the silence. Professionals are recognizing abuse and report it to official agencies more effectively.
The number of hospital-based Child Protection Centers (CPC) in Saudi Arabia has increased from only four centers in 2009 to 41 in 2012, which contributed to a rise in the number of reported cases. So, the NFSP have been successful in creating awareness and preventing abuse in the Kingdom.
What challenges does the program face?
We are facing multiple challenges at family level, the community level, and the country at large. Family violence is considered a taboo topic. Most people and especially victims of abuse are not willing to talk about it, believing that it is private to each family and should not to be shared with others. There is also the perception that corporal punishment is considered parenting or disciplining rather than abuse.
At a community level, lack of awareness on parenting, women's and children's rights is a major challenge. It will take a while to change the perceptions regarding violence, rights and relationships. Furthermore, the access and the availability of community services for the victims are adding on the challenges, given the very large geographic area of the Kingdom.
At the country level, there are no specific laws governing children safety and family protection in the Kingdom. However, last week the Cabinet approved the child protection act and I expect an improvement in this regards. The new laws and legislations will protect the victim and punish the perpetrators more effectively.
The lack of data on incidents, risk factors, and consequences due to the limited number of studies pertaining to abuse and violence in Saudi Arabia is also considered a major challenge to the development of solutions or programs based on evidence.
There is a duplication of roles with other organizations that provide similar services and poor collaboration between these agencies. There is confusion regarding the specific services that each agency is providing.
How does the NFSP help rescue individuals from abusive situations?
The NFSP guides the victims to get support through counseling and immediate referrals to specialized channels as well as through the follow-up programs that are provided in major hospitals and through the Saudi Child Helpline.
We focus on prevention rather than protection. The Ministry of Social Affairs, police, and hospitals provide immediate intervention. Our aim is to empower the governmental organizations and NGO's to serve people by advocating best practices, initiating national projects, building capacities and providing human and technical resources. Therefore, we focus on partnerships and collaboration with all governmental agencies.
As an adviser to the Shoura Council, would you believe more laws are required to prevent child abuse?
The Shoura council has drafted and approved a specific law addressing physical and sexual abuse, the Protection from Violence and Abuse Act. This now awaits introduction by the ministerial cabinet. This law will help all adults and children who are victims of abuse. There are many regulations in this act that address all aspects of the problem from definition to specific and social service regulations.
http://www.arabnews.com/domestic-violence-large-hidden-issue
-------------
11-Year-Old Indonesian Girl Dies after Alleged Sexual Abuse
Fana Fadzikrillahi | January 06, 2013
An 11-year-old girl who was allegedly sexually assaulted died at Persahabatan Hospital, East Jakarta, on Sunday morning, the victim's lawyer revealed.
"[She passed away] this morning around 6 a.m. R.S. died in Persahabatan Hospital's ICU," said her lawyer Permadi Romana, who referred to the victim by her initials.
Doctors found vaginal and rectal wounds on the fifth-grade student, who had previously suffered from seizures, when they injected her with anti-seizure medicines through her anus. The girl had been in the intensive care unit since Saturday after her condition continued to deteriorate.
She was in a coma when she died.
Pediatrician Emma Nurhaema said that R.S. was suffering from a brain infection.
"We conducted a CT scan and found an infection in the brain," Emma said, adding that the brain infection could have been caused by injuries to her vaginal area.
Priyanti Z. Soepandi, director of the Persahabatan Hospital, said that at around 3.30 a.m. on Sunday, her blood pressure remained high even after she had been given the optimum dose of medicines.
"At 5.30 a.m., [she was given] basic life support but did not give any result... the patient [was] pronounced dead at 6 a.m.," Priyanti told reporters.
The girl was then taken to Cipto Mangunkusumo Hospital (RSCM) for an autopsy.
Persahabatan Hospital has not given an official explanation regarding the cause of her death.
The girl's mother said according to R.S.'s friends, a teacher at her school often acted inappropriately such as kissing students.
"When doctors examined my daughter, they said somebody did [injured] it to her," the mother said. "'Your daughter is no longer pure' they said."
The girl will be buried at the Kapuk Public Cemetary in Bekasi, West Java.
Suara Pembaruan
http://www.thejakartaglobe.com/home/11-year-old-girl-dies-after-alleged-sexual-abuse/564748
-------------
Bangladesh Woman Murdered For Dowry, another Severely Tortured
7 January 2013
A woman was killed allegedly by her husband for dowry in Lalmonirhat on Saturday while another was severely tortured for the same reason in Patuakhali four days ago.
A housewife was strangled allegedly by her husband for dowry at Talukbani village in Kaliganj Upazila of Lalmonirhat on Saturday night, reports our correspondent.
Police arrested Kashem Ali, 30, husband of the deceased and son of late Abul Hossain of the area, in this connection.
The deceased was identified as Rumi Begum, 22, daughter of Azizul Haque of the village.
Quoting family members, Amiruzzaman, officer in-charge at Kaliganj police station, said Kashem often tortured Rumi for Tk 50,000 after three years of their marriage.
On the fateful night, Kashem strangled his wife following an altercation over the issue.
A murder case was filed with the PS against Kashem, said the OC.
Away in Patuakhali, a woman, who was tortured allegedly by her husband for dowry on January 2, is fighting for life at Patuakhali General Hospital, reports our correspondent.
The victim was identified as Ifsia Sultana Sima, 26, daughter of Azhar Sikder of Satani village in Dumki upazila.
Victim's elder sister Shewli Begum said Sima married Abbas Uddin Nannu, son of Azhar Uddin Master of Hartokibaria village in Sadar upazila 10 years ago.
After marriage, Nannu often tortured Sima as for refusal to bring money from her parents demanded by him.
On Wednesday, Nannu beat up Sima mercilessly, leaving her seriously injured following an altercation over the issue. On information, police rescued the victim from the spot and sent her to the hospital.
Contacted, the husband refuted the allegation.
Moloy Krishna Da, sub-inspector at Patuakhali police station, said punitive measures would be taken against those responsible for the offence after investigating the matter.
http://www.thedailystar.net/newDesign/news-details.php?nid=264145
-------------
Man Arrested In Mecca for Seeking To Marry Jewish Woman
04 January 2013
Police at the Grand Mosque in Makkah arrested on Thursday a man found carrying papers that show he is looking for a Jewish woman to marry, according to a report by the daily al-Hayat newspaper.
Lieutenant Abdulmohsen Maiman, spokesman for the Grand Mosque police, told the paper that the 49-year-old Saudi national could be suffering from "mental disorder."
He said the man was arrested in possession of "five documents containing contradictory information showing the man's mental state and expressing his desire to marry a Jewish a woman," al-Hayat reported.
Lieutenant Maiman denied earlier reports that the man was handing out papers to worshipers and asking them for help in finding his Jewish dream wife.
The man according to the police official was referred to investigation and prosecution before he could be transferred to a specialized physician.
http://english.alarabiya.net/articles/2013/01/04/258636.html
-------------
'Accept Women's Marriage Registration Testimony' Chief Rabbi Metzger
By JEREMY SHARON
01/02/2013
Chief Rabbi Metzger to issue directive to accept women's testimony regarding marital status for purposes of registration
Ashkenazi Chief Rabbi Yona Metzger said on Wednesday that the Chief Rabbinate will be sending out a directive to all local rabbinates in the coming days instructing them to accept women's testimony as to a person's unmarried status for the purposes of marriage registration.
Full report at:
http://www.jpost.com/JewishWorld/JewishNews/Article.aspx?id=298213
-------------
Malala Yousafzai top name, Apocalypse top word of 2012
Jan 07 2013
Los Angeles : Pakistani schoolgirl Malala Yousafzai, who was shot in her head by Taliban, has become the top name of 2012 along with Apocalypse, reflecting a growing fascination with 'end-of-the-world' scenario, which emerged as the top word.
Korean rapper Psy's infectious viral hit song 'Gangnam Style' was the top phrase of the year, according to the 13th annual global survey of English language done by Global Language Monitor, which analyses the latest trends in word usage and their cultural impact.
Full report at:
http://www.indianexpress.com/news/malala-yousafzai-top-name-apocalypse-top-word-of-2012/1055659/
----------
Breaking down The Abaya: New Design Line Hits UAE
06 January 2013
By DINA DAOOD
An Emirati designer has created a new brand to hit the United Arab Emirates, taking the traditional one-piece Abayas – a common Muslim female dress in the Gulf – and breaking it in two.
Badreya Faisal, who has recently started up her fashion line BLEACH (www.bleach.ae), plays on the typical black-coloured Abaya, recreating bolder borders for women who want to experiment with cutting-edge styles, whether it is a two-piece or full abaya; it is fashion forward.
Full report at:
http://english.alarabiya.net/articles/2013/01/06/258948.html
-------------
Israel public sector: Women earn 24% less than men
By NIV ELIS
01/06/2013
Annual reports on salaries finds a 23.9% pay gap between incomes of men and woman on government payrolls in 2011.
Women's wages in the public sector are considerably lower than men's, a report released Sunday showed.
According to the annual Wage Supervisor's Report on Public Sector Salaries, which releases data on government employee wages a year after the fact, there was a 23.9 percent pay gap between incomes of men and women on government payrolls in 2011.
Full report at:
http://www.jpost.com/NationalNews/Article.aspx?id=298594
-------------
Pentagon undeterred by sex scandals; policy on women proceeds
By Rowan Scarborough
January 3, 2013
The Pentagon is pushing ahead with its campaign to move women closer to the battlefield, despite a series of sex scandals involving senior officers and a report showing an increase in sexual assaults among the troops.
At the dawn of the all-volunteer military force in 1973, women accounted for less than 3 percent of active-duty and reserve members. Today, 310,000 women make up about 15 percent of the force. In and around the Afghanistan War are nearly 17,000 women in uniform.
Full report at:
http://www.washingtontimes.com/news/2013/jan/3/pentagon-undeterred-scandals-assaults-policy-women/?page=3#ixzz2HHCTnjaC
-------------
13 Suspected Pro-Jamaat Female Students Held In Bangladesh
7 January 2013
Police detained at least 13 women from the Jatiya Press Club area suspecting them as members of pro-Jamaat-e-Islami female students' body, Islami Chhatri Sangstha, yesterday.
The women were picked up by Shahbagh police around 3:30pm while they were coming out of the press club after taking part in a roundtable on women's right issues at the club.
Full report at:
http://www.thedailystar.net/newDesign/news-details.php?nid=264021
-------------
Literacy Programme Brings More Than Just Cosmetic Changes to Girls' Lives
By Sarfaraz Memo
January 7, 2013
SUKKUR: Not too long ago, Erum used to vigorously scrub grease out of utensils with copious amounts of detergent, but fate had something better in store for her – now she gently applies skin care creams to girls' faces.
"I was born into a poor family and had to work as a maid in two houses to support my parents," Erum told The Express Tribune. "Though I used to earn Rs800 after breaking my back the entire month, I was still glad that I was of some help to my parents."
Full report at:
http://tribune.com.pk/story/490205/literacy-programme-brings-more-than-just-cosmetic-changes-to-girls-lives/
-------------
Mai Hopes To Become First Saudi Woman Football Coach
January 5, 2013
Manama: For Saudi sports fan Mai Abdul Wahab, there is no ceiling to her ambitions, even when they seem unusual.
"I want to be the first accredited woman football coach in Saudi Arabia," Mai says without the slightest hesitation.
And she argues her case with confidence.
"Sports are a legitimate right for all women and what we want now is an official recognition of this right in active participation in sports activities and games," she says, quoted by local Arabic daily Al Sharq.
Full report at:
http://gulfnews.com/news/gulf/saudi-arabia/mai-hopes-to-become-first-saudi-woman-coach-1.1127921
-------------
Bangladesh Woman Conquers Highest Point of Antarctica
7 January 2013
Bangladeshi mountaineer Wasfia Nazreen conquered Mount Vinson, the highest point of Antarctica, on Saturday as part of her ongoing quest to climb the seven highest mountains of the world's seven continents.
Wasfia, who was the second Bangladeshi woman to climb Mount Everest, set off for the frozen continent from Chile on December 29 after partaking in a three-week intensive training on reaching Canada on November 29.
Full report at:
http://www.thedailystar.net/newDesign/news-details.php?nid=264203
-------------
Women take on the MEN-A challenge, Seminar being hosted in UAE
7 January 2013
Female workers are fast becoming dominant figures in the workplace and over the next decade a staggering one billion women are expected to enter the global economy.
On January 16, The Chicago Booth UAE Alumni Club is hosting a conference titled 'Women Entrepreneurs in MENA: Successes, Challenges and Policies' which aims at highlighting the potential of the dedicated, hard-working women in the region, who are often over-looked in the workplace.
Full report at:
http://www.khaleejtimes.com/kt-article-display-
Malawi's Women Stand Up For Healthcare Rights under HIV/AIDS
7 January 2013
MALAWI, AFRICA: For women across the African nation of Malawi, the new appointment of President Joyce Banda is an exciting indicator of change. With President Banda's history as an advocate, rural African women often caught in the cycle of severe poverty and hardship hope that this new president will be a sympathetic ally in the fight for women, and their families, to receive greater access to education, healthcare, opportunity and human rights.
Full report at:
http://womennewsnetwork.net/2013/01/04/africa-malawis-women-healthcar-rights/
-------------
Malaysia's Star Everywoman: How a Feisty Fictional Character Got Out the Vote
7 January 2013
By her own description, Mrs. Bedah looks like your average middle-aged Malaysian "auntie," favouring a headscarf, sunglasses, and a loose-fitting floral print baju kurung. She's not pop star material. So what's she doing on YouTube singing remakes of songs by American pop icons Justin Timberlake and the Pussycat Dolls? And why do Malaysian politicians and voters care what she thinks?
Mrs. Bedah--Mak Bedah in Malaysian--made her debut in early 2008 in time for the Malaysian General Election. She is the creation of the Women's Candidacy Initiative (WCI), a group committed to increasing the participation of women in politics and government in Malaysia.
Full report at:
http://www.imow.org/wpp/stories/viewstory?storyid=1624
-------------
URL: https://www.newageislam.com/islam,-women-and-feminism/pakistani-imam,-wife-face-illicit-liaison-charge-in-uae/d/9897