New Age Islam News Bureau
16 Sept 2019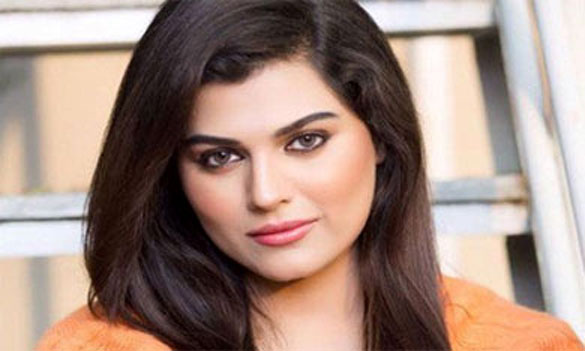 FIA launched an investigation into the money laundering case against prominent actress and model Sofia Mirza.
------
• Iranian Female Weightlifters to Make History at IWF Worlds
• Assam Teacher Makes 'Hijab' Compulsory for Girls in School; Retracts Order after Opposition
• FIA Opens Money Laundering Case against Pakistan Model and Actor Sofia Mirza
• Drunk Man Violently Attacks, Stabs Muslim Woman in France
• Boris Johnson 'S Burqa Jibes 'Dehumanising', Says Government's Extremism Adviser
• Indiana Lawyers Seek Yazidi Testimony For U.S. Woman Charged With Aiding Islamic State
• Egypt's Easy Riders: How Scooter Sisters Are Taking Back the Road
Compiled by New Age Islam News Bureau
URL: https://www.newageislam.com/islam-women-feminism/pakistan-pledges-end-underage-forced/d/119756
--------
Pakistan Pledges End to Underage, Forced Marriages By 2030
September 16, 2019
ISLAMABAD: Pakistan has committed to the United Nations that it will ensure an end to underage and forced marriages in the country by 2030 in line with its plan to achieve Sustainable Development Goals (SDGs). However, the country is reporting an abrupt increase in the incidence of underage marriages. As per a recent report published by the United Nations Children's Fund (UNICEF), Pakistan ranks sixth in the world in the number of underage marriages.
According to the UNICEF report, the number of underage marriages recorded in Pakistan is in excess of 1.91 million. About 21 percent of women in Pakistan are married before they attain the age of 18 while 3% are married before they turn 15, UNICEF reveals in its report.
As per the Pakistan Demographic and Health Survey 2012-13, about a third of all women in Pakistan attain motherhood by the age of 20 while one in every four married women aged between 20 and 24 have been through child marriage.
Another report on the subject, released under the title 'Girls-Not-Brides 2018', says that over 10.2 million girls throughout the world are married every year before they attain the age of 18, indicating the seriousness of the child bride problem. Based on the report's statistics, 23 girls become child brides every minute while a child marriage takes place every two seconds.
According to the UN report, there are over 700 million women around the world who have been married even before the age of 15. The report 'Girls-Not-Brides 2018' also states that, globally, over 150 million men are also facing complications arising from underage marriages.
According to the UN's definition, a person under 18 years of age is considered a child. Any marriage involving such a person would, therefore, be considered an underage marriage. Based on extensive medical evidence, underage brides' physical growth is also adversely affected by such marriages.
Experts on the subject also claim that child brides face extreme physical stress due to the fact that they are deprived of their rights as children and are prematurely burdened with excessive responsibility. In addition, impregnation of child brides can also prove fatal.
https://tribune.com.pk/story/2057413/1-pakistan-pledges-end-underage-forced-marriages-2030/
--------
Iranian Female Weightlifters to Make History at IWF Worlds
September 15, 2019
The prestigious competition will kick off on Sept. 18 and will run for nine days in Pattaya, Thailand.
The entry list showed record-setting numbers, including a total of 734 athletes from 105 nations. Out of those athletes, 339 women are set to compete alongside 395 men.
This number of female weightlifters participating is a promising sign ahead of the 2020 Tokyo Olympics, where gender equality is at the forefront. At the 2020 Tokyo Olympic Games, the number of male and female weightlifters will be equal for the first time ever in Olympic history, barbend.com reported.
According to the IWF, there are some countries that include more women athletes than men. Some of these teams with more women representing them include Brazil, Denmark, Great Britain, and Ecuador.
For context, in 2017, the Iranian Weightlifting Federation announced that women weightlifters from the country could officially compete in the sport, and now two years later Iranian female weightlifters will make history at the IWF Worlds.
Poupak Basami, who wrote her name into the history book as the first Iranian woman to participate at the Asian Weightlifting Championships, will represent the country in the 55kg weight category.
Abrisham Arjomandkhah (64kg), Elham Hosseini (71kg) and Parisa Jahanfekrian (87kg) are the other Iranian women participating in the competition.
The Iranian female team will be headed by Maryam Amrollah in the competition.
The Iranian sportswomen have shown that they have the potential to make the nation proud after shining in the international events in the last years.
https://www.tehrantimes.com/news/440150/Iranian-female-weightlifters-to-make-history-at-IWF-Worlds
--------
Assam Teacher Makes 'Hijab' Compulsory for Girls in School; Retracts Order after Opposition
Utpal Parashar
Sep 16, 2019
A senior teacher of a school in Assam's Karimganj district has courted controversy after he made it compulsory for all girl students to wear 'hijab' to what he said was to protect them from "evil eyes".
AB Hannan, a senior teacher in East Point Public School in Kanishail, posted a photo on Facebook on Saturday of several girl students with 'hijab', the headcover worn in public by some Muslim women, over their uniform.
"To protect my students from evil eyes and as a part of best personality of girls today I made compulsory wearing 'Hijab' for my all girls students at East Point Public School, Karimganj (sic)," Hannan wrote in his post.
The post, also written in Bengali, soon went viral. While some commented that it was a good step, others felt it was a wrong move as the school was not a religious seminary.
HT was not able to contact Hannan directly but a local news website quoted the teacher as saying that he took the step to save the girls from ill-mannered boys who harassed the students.
East Point Public School is accredited with the Secondary Education Board of Assam and is open for students from all religious backgrounds.
"At this stage, 100% of our students are Muslim and so when I took the decision, I said in future if any Hindu students get enrolled we will see what we can do," the website quoted Hannan as saying.
He added that students had welcomed the decision as they have a subject on Islamic studies and while it is taught they themselves cover their heads.
However, the school administration didn't support Hannan's move. Following a meeting on Sunday, the administration decided that wearing 'hijab' won't be made compulsory in the school.
Hannan then apologised on Facebook and deleted his first post.
"My post on 'hijab' has hurt feelings of many. Since the school authorities also didn't give a go-ahead for the move, wearing of 'hijab' has been been made voluntary," Hannan wrote on Sunday.
"I have deleted my earlier post and apologise to all for hurting their feelings unconsciously. Jai Hind (sic)," he added.
Officials with the district administration said they did not know about the incident and the police said that they have not received any complaint.
"We are not aware of any such complaint because of the teacher's move. Maybe the matter was sorted amicably following discussions with the school management," Karimganj's superintendent of police Manavendra Dev Ray said.
https://www.hindustantimes.com/cricket/without-kuldeep-chahal-india-need-to-show-intent-to-score-220-former-india-opener/story-P04s2p45YWJS00vcJboYhL.html
--------
FIA Opens Money Laundering Case against Pakistan Model and Actor Sofia Mirza
Sep 16, 2019
LAHORE: The Federal Investigative Agency (FIA) on Sunday launched an investigation into the money laundering case against prominent actress and model Sofia Mirza.
According to details, a four-member team, headed by an FIA deputy director, will conduct investigations into the matter.
Sources said that an investigation was launched after the case was transferred via a letter by the National Accountability Bureau (NAB) against Sofia Mirza.
It is pertinent to mention here that model, Ayyan Ali had been booked under similar charges in the past where she was charged with money laundering, trying to smuggle $506,000 out of the country.
https://www.pakistantoday.com.pk/2019/09/15/fia-opens-money-laundering-case-against-actor-sofia-mirza/
--------
Drunk Man Violently Attacks, Stabs Muslim Woman in France
Sep 15, 2019
Rabat – A drunk man stabbed a Muslim woman wearing on Wednesday, September 11 in Sury le Comtal in central France.
The aggressor, who was drunk, stabbed the 24-year old woman in front of her children and husband, French news outlet Le Point reported.
The victim, whose husband took her to the hospital, survived the aggression after she received intensive medical care. The victim's health status is no longer a source of concern, according to reports.
The victim suffered stabs in the neck, back, and chest.
Security services managed to arrest the suspect after using an electric impulse gun fire.
"The individual was still threatening with his knife when the gendarmes arrived," said the public prosecutor in Saint Etienne, David Charmatz on Thursday.
The aggressor is said to have suffered from regular depression episodes.
Commenting on the incident, director of the Institute of International and Strategic Relations, Pascal Boniface strongly criticized the media for not showing enough sympathy with the victim.
Pascal Boniface
✔
@PascalBoniface
L'agression de la mère de famille voilée poignardée devant ses enfants ne suscite pas une mobilisation solidaire très forte des médias et responsables politiques . Comme si cela n'était pas si grave de poignarder une femme parce que visiblement musulmane 21.3K
11:31 AM - Sep 13, 2019
Twitter Ads info and privacy
14.6K people are talking about this
He suggested the woman's religious identity is the primary reason why her case did not provoke waves of indignation or public pronouncements of solidarity.
"The aggression of the veiled mother stabbed in front of her children does not provoke a strong solidarity mobilization of the media and political leaders. As if it was not so bad to stab a woman because [ She is ] obviously Muslim," Boniface wrote on Twitter.
He added in another twee, "So no reaction on the aggression but a reaction to criticize its denunciation."
Boniface's comments did not sit well with some quarters of the French public opinion, however. One woman attacked him on Twitter for "trading" in alarmist, false solidarity narratives for his own career. "Always busy catering for your small clientele," the woman said, appearing to point out Boniface's supposed Muslim-supporting left-leaning audience.
Pascal Boniface
✔
@PascalBoniface
Donc aucune réaction sur l agression mais une réaction pour critiquer sa dénonciation .Quand au petit commerce souffrez madame que j ai payé -chèrement -pour mes idées alors que vous vivez des votres et de votre fond de commerce électoral https://twitter.com/valeriemaupas/status/1172392218058870784 …
Valérie Maupas
@valeriemaupas
Ah... Boniface. Vous ne lirez pas sa compassion pour ce jeune homme assassiné ou pour cette dame de cantine poignardée aux cris de Allah Akbar par un déséquilibré. Trop occupé à entretenir sa clientèle. Ah, le petit commerce... https://twitter.com/pascalboniface/status/1172389820812840962 …
940
2:52 PM - Sep 13, 2019
Twitter Ads info and privacy
332 people are talking about this
https://www.moroccoworldnews.com/2019/09/282637/drunk-man-violently-stabs-muslim-woman-france/
--------
Boris Johnson 'S Burqa Jibes 'Dehumanising', Says Government's Extremism Adviser
16 Sep 2019
The government's chief adviser on extremism has called the language used by Boris Johnson to describe Muslim women demeaning and dehumanising, as she warned that politicians and the media risk provoking violence through their rhetoric.
In an interview with the Guardian, Sara Khan, who leads the Commission for Countering Extremism (CCE), criticised the use of inflammatory phrases and terms such as "enemies of the people" and "saboteurs" – both of which featured in Daily Mail headlines – in political discourse.
Khan, whose role is to advise the government on new policies and powers to deal with extremism, said the word "extremist" itself is being used unhelpfully by MPs on all sides to describe those who hold opposing politics, undermining the fight against hateful narratives against race, religion and sexuality.
Asked if it was wrong for the prime minister to liken Muslim women wearing burqas to "bank robbers" and letterboxes" as he did in a Daily Telegraph column in 2018, she said: "Politicians from across the divide need to be very careful of their language. I find that language, personally, demeaning [and] dehumanising, I don't think we need to use that type of language.
"Again it's this responsibility on all politicians, whether it's language like that, whether it's using the E-word [extremist], whether it's calling people, just because they hold a different political opinion than you, "enemies of the people", [it's] deeply, deeply unhelpful. We have to be very careful about the language we're using."
Last week, Johnson faced humiliation at prime minister's questions when MPs clapped and cheered the Labour backbencher, Tanmanjeet Singh Dhesi, as he demanded Johnson apologise for the comments and launch a long-promised inquiry into Islamophobia.
The "enemies of the people" slur originated from the headline on a November 2016 front-page article in the Daily Mail about three judges who had ruled the UK government would require the consent of parliament to give notice of Brexit. The row resurfaced earlier this week after government sources suggested three Scottish judges who ruled Johnson's decision to prorogue parliament was unlawful were politically motivated.
The commission is set to publish its first major report after a year in which Khan and her team have visited 20 towns and cities, sifted through 3,000 responses to a call for evidence and commissioned 19 academics to write papers on issues such as Islamist extremism, the far right and extremism online.
A broad range of behaviours were flagged to the commission, including animal-rights and far-left extremism, as well as the more frequently reported upon areas of far-right and Islamist extremism.
Khan travelled the country against the backdrop of what she acknowledged are "politically febrile times" but found the contributions made by public figures were undermining efforts to combat extremism.
Speaking at Spotlight youth centre in east London, where she was holding a round table with young people about extremism, she said: "We live in a country where we want people to hold different political opinions. I might not agree with your political opinion but we want to live in a country where people have those different political opinions.
"Once we start going round using the language of 'well, you're an extremist because I don't like your political opinion', whether its on Brexit or anything else, equally the language of 'enemies of the people, traitors, saboteurs', that's going to create, and it already is, a climate of censorship. It's undermining pluralism.
"I know passions are high in our country with Brexit and we're living in politically febrile times but politicians in particular have to be very careful about recognising that and ensuring they don't use language in a way that could possibly lead to violence in our country and further hate."
Among challenges the commission will highlight in its report are a lack of clarity on defining extremism and a dearth of tools to measure its prevalence in the UK.
In its 2015 counter-extremism strategy, the government defined extremism as "the vocal or active opposition to our fundamental values, including democracy, the rule of law, individual liberty and the mutual respect and tolerance of different faiths and beliefs". It adds: "We also regard calls for the death of members of our armed forces as extremist."
Khan said this is too broad and needs to be rewritten, as does the entire strategy. The lack of a legally robust definition of extremism was one of the reasons that an extremism bill touted in the run up to the 2015 general election, complete with civil orders to ban extremist groups, never transpired.
But Khan said it was clear from the work done in the last year that extremism was prevalent, with nearly 50% of respondents to the call for evidence claiming to have witnessed extremism in some form. "You're seeing a diverse spectrum of different types of behaviour," she said.
Another challenge facing counter-extremism, Khan said, is protecting the rights to freedom of expression and assembly. "Some of the concerns people raised with us we would actually consider to be freedom of expression issues.
"I'm not interested in curtailing freedom of expression, what I want to do is to protect freedom of expression and also the rights of other peoples that extremists seek to restrict and undermine."
The report will underline the need for a "whole society" response to tackling extremism.
Khan said: "I feel very strongly that government can't fix everything. So when we're talking about challenging extremist narratives, extremist ideologies, for me I think civil society has a huge rule to play in this."
There have been recent calls for further legal powers to tackle extremism. The Tony Blair Institute for Global Change proposed new legislation similar to proscription powers for terrorist groups – the power to ban membership and support for specific organisations.
But Khan said the commission had not heard a "strong case for more powers".
She added: "There's a question of whether existing powers are being used appropriately. I don't think they are. What we're going to do as part of our future work programme is to review all existing powers."
The most recent official statistics on hate crime – one of the few quantifiable indicators of levels of extremism – show that in 2017-18, there were 94,098 hate crime offences recorded by police in England and Wales, an increase of 17% compared with the previous year.
Asked if the police need to do more, Khan said: "What I want to work with the police more on is to make sure we're using existing powers in the appropriate way when we see examples of extremism."
Khan's appointment to the role was met with criticism. She is viewed by some as an establishment figure who has backed divisive policies including the anti-radicalisation Prevent programme, which many have argued unfairly targets Muslim communities. The commission itself continues to be attract criticism.
Khan said she had become used to backlash and had grown a "thick skin". "At the end of the day, a lot of these counter-extremists who are challenging far-right groups or Islamist groups or others are doing really vital work and should be supported for that work."
https://www.theguardian.com/society/2019/sep/16/pms-burqa-jibes-dehumanising-says-governments-extremism-adviser
--------
Indiana Lawyers Seek Yazidi Testimony For U.S. Woman Charged With Aiding Islamic State
SEP 16, 2019
HAMMOND, INDIANA – Attorneys for an Indiana woman accused of providing support to the Islamic State group received a judge's approval to seek depositions from three Yazidis who were taken as slaves by her husband, who she says died while fighting for IS.
A federal judge in Hammond gave Samantha Elhassani's lawyers permission Tuesday to seek depositions from the two Yazidi women and a young Yazidi boy in hopes of bolstering her defense, the Post-Tribune reported. One of the women and the boy are in the Kurdish-controlled city of Erbil, Iraq, and the other woman lives nearby.
Elhassani has argued that her husband tricked her into traveling to Syria and allegedly bought the two women and the boy while in IS-controlled territory.
In court documents, her lawyers say that Elhassani offered the Yazidis protection while her husband was alive and after he died, when she, her four children and the Yazidis made their way to a Kurdish refugee camp. Although she wasn't able to prevent her husband from raping the women or to stop IS from using the boy in propaganda videos, she tried to help them and "all of this conduct by (Elhassani) was done at the risk of certain execution," they wrote.
Defense attorney Thomas Durkin said the potential depositions would be "incredibly helpful" in determining whether the former Elkhart woman "ever intended to give material support to ISIS," a charge to which she has pleaded not guilty. Both he and fellow defense attorney Joshua Herman noted there are several obstacles that could hinder getting the depositions and using them at Elhassani's trial, which is scheduled to start in January.
While "at least the two Yazidi women witnesses have indicated that they would be willing to be deposed," the Yazidis are "stateless" and "beyond the subpoena power" to appear in U.S. court, according to the defense motion.
Additionally, defense attorneys would need to get consent from the sovereignty that rules the region in order to go there and take depositions.
"But I don't for the life of me know the (sovereign) status of Kurdish-controlled Iraq," Durkin said.
Assistant U.S. Attorney Abizer Zanzi said that since the U.S. lacks a treaty for court depositions with Iraq, the task that Elhassani's attorneys aim to achieve becomes a "diplomatic function" that would have to go through the U.S. Department of State — a potentially long process that provides no assurance of success.
https://www.japantimes.co.jp/news/2019/09/16/world/crime-legal-world/indiana-lawyers-seek-yazidi-testimony-u-s-woman-charged-aiding-islamic-state/#.XX9cC_AzbIU
--------
Egypt's Easy Riders: How Scooter Sisters Are Taking Back the Road
13 September 2019
When Hoda Gamal rides her scooter, she says there is no better feeling in the world. "It's the best moment in life for me, like total freedom. All the wind is inside me, I can breathe, as if I am walking along the ocean shore," she tells MEE.
Sometimes Gamal's friends call her for a ride, and she especially likes picking them up when they're far away. Her first stop is the petrol station, where she goes to change the oil and fill up her tank. On unfamiliar routes, she pays extra attention to potholes, but rarely faces any obstacles.
Gamal, a scooter instructor, is one of Egypt's new generation of female bikers, challenging a trend that has seen most women excluded from two-wheel transport amid congestion and societal disapproval.
Through the 1970s and into the mid-80s, many women and girls rode around Cairo on a bicycle. Yet, in recent years, this tradition has dwindled as Egypt's polluted streets became congested with cars, motorcycles and scooters driven primarily by men.
Golden age of cycling
Heba Salem, a senior Arabic language instructor at the American University in Cairo, recalls growing up when it was safe to ride a bike in the city, and almost everyone did.
"As a kid, in Maadi, the neighbourhood I lived in, I used to ride a bicycle everywhere. My mum did all her errands with a bicycle. There was not really the concept of even driving a car, everything was by bike," Salem tells MEE.
"But now, because of the high traffic, I never see bikes and I feel concerned for those who try to ride scooters, especially since so few wear helmets and because they try so desperately to bypass traffic by riding between the most narrow cracks."
Ghada Abo El-Kassem, a secretary at a real estate company, says she has a car, but would prefer to ride a scooter because it would save a lot of time and fuel money. Yet, there are several factors preventing her.
"I think subconsciously I have not bought a scooter because it's not fully accepted in our society for a girl to do this and it might be difficult to convince my family. So I plan on first training how to ride a scooter, before I take the decision to talk to them.
"I hope one day the idea spreads so it is just as normal for a girl to drive a scooter as a guy, without receiving strange looks."
Crossing the megacity
Cairo is the largest city in Africa and the Arab world, a megacity with a rapidly growing population struggling with inadequate transport infrastructure.
Meena and Nouran Farouk also wanted to learn how to ride scooters in Cairo after becoming fed up of being stuck in the city's notorious traffic jams behind the wheel of their car.
"My sister and I were looking for an instructor to teach us how to ride bicycles and scooters, but we could not find an academy close by," says Meena. "So, we thought about launching a startup that can provide female instructors for women and girls in Egypt in their areas and at times convenient for them."
This thought turned into reality and the sisters started Dosy, a digital service linking women who want to learn to ride scooters with suitable instructors, like Gamal.
"Dosy" is a play on words, meaning "take the risk" in colloquial Egyptian Arabic and "step," as in "step on the breaks", in classical Arabic.
Meena, 27, a masters student at the American University in Cairo, majoring in television and digital journalism, runs things behind the scenes, bringing experience from previous work with startups focused on women's empowerment.
Before Dosy, in 2015, she worked for Direxiona, Egypt's first online platform for female driving instructors, and Eksabiha, an online startup which helps women launch their own arts and crafts business.
Nouran, 25, who studies Human Medicine at the University of Ain Shams, is the content writer and runs the social media accounts.
Starting the start-up
In April, the sisters launched their startup on Facebook, posting an advertisement for female scooter instructors to apply.
Currently, they have five instructors covering all of Cairo. This month they will launch in the Mediterranean port city of Alexandria.
They have now trained more than 15 women and 200 women have registered with them to learn how to ride scooters.
Dosy sees safety and proper training as a top priority: all its instructors have to sign a contract that says they will wear and provide necessary gear including pads, gloves and a helmet.
Recognising that not everyone can afford a scooter or motorbike, they are also training girls how to ride bicycles. According to Mona, it generally costs 900 Egyptian pounds ($55) for a pedal bike, whereas the cheapest new scooter costs EGP18,000 ($1,090) and a used one is about EGP10,000 ($600).
Dosy's packages start at EGP800 ($48) for four classes.
Pedal power
Dosy was not the first start-up to realise there was a gap in the market for helping Egyptian women who want to learn how to get around on two wheels.
She Can Ride was founded in July 2018 and, akin to Dosy, caters solely for females but instead focuses on training them how to ride pedal bikes. "We have trained 800 girls ranging from age 20 to 76," founder Sara Gamal tells MEE. The group has three branches: in Cairo, Giza and Alexandria.
"We also teach them how to repair their bicycles and also how to be able to ride long distances like 40 or 60 kilometers," she says, adding that most girls end up wanting to at least think about learning how to ride a motorcycle. "This is why our idea could segue into Dosy," Gamal says.
The cost of transport in Egypt has been rising steadily since President Abdel Fattah el-Sisi took power in 2014. In response, the president has repeatedly supported cycling as a healthy, cheaper transport option for Egyptians.
On 5 July this year, fuel prices increased again by up to 30 percent in the latest round of subsidy cuts imposed as part of the IMF loan deal with Egypt, the fifth increase in prices since 2014.
Dosy reports an increasing number of new clients who want to ride scooters as a cheaper alternative to driving cars and a way of reducing the impact of rising fuel prices.
'Their clothing could be revealing'
But some conservative voices in society still do not view riding a bike as appropriate for women. "I do not think women should be riding scooters because their clothing could be revealing when riding," said Sulemain Mahlawi, a security guard at an apartment building in the wealthy Cairo neighbourhood Garden City.
The 2015 Global Gender Gap Index, which measures disparities between men and women across countries, ranks Egypt at 136 out of 145 countries worldwide.
"This is a problem in our society when a woman tries to work in any field that is traditionally male dominated, but we have received a lot of support from men as well," Dosy co-founder Nouran Farouk told MEE.
Esraa Ahmed, who studies Islamic Law at Azhar University, bought a package of four classes from Dosy to learn how to ride a scooter. For her, there's nothing in Islam that would prevent a woman from riding a scooter.
"My family was just a bit worried for my safety from an accident, but now they are appeased."
Nihad Abu'l Qamsan, an Egyptian activist and president of the Egyptian Centre for Women's Rights, says that Egyptian society is definitely ready for this initiative.
"I believe our society is progressive and not as fundamentalist as people think. The society stands strongly with women when we see sexual harassment cases. Of course, we have conservative voices but it is not mission impossible," she said.
According to Qamsan, riding a scooter is not dangerous because it does not go at high speeds. Above all, "it delivers a message of freedom. It shouts: we have our tools and we won't have to rely on anyone else."
For Qamsam, Dosy needs to tackle a class issue. "I have seen women riding scooters in middle and upper-class neighbourhoods where the roads are nicely paved but for this to truly spread, they will need to reach everywhere.
"They need to get authorities on board to implement stricter traffic rules and re-plan the streets for scooters and bicycles or they will become disappointed soon."
The sisters believe not only will their initiative empower women, but it will also mitigate the problems of sexual harassment that women and girls otherwise might encounter while using public transportation, such as the metro system and riding crowded buses.
Alexandria's Iron Woman
If anyone can claim to have pioneered this relatively new phenomenon of female scooter riding in Egypt, it is Sally El-Gindy, of Alexandria.
El-Gindy, who is known by the nickname of "Iron Woman", is one of the founders of the Alexandria Scooter Riders, the first mixed-gender biker academy in Egypt.
The organisation has trained over 500 men and women to date. Then, in 2015, she independently founded "Two Wheels Academy," the first academy in Egypt teaching solely girls how to ride scooters.
The group gathers female motorcyclists every Friday in front of Alexandria's national library, one of the most important libraries of the ancient world, to ride around the coastal city.
Her group used to receive strange looks from passersby but now many are accustomed to their presence. They post videos on Facebook to raise awareness and show how putting on helmets, gloves, knee and elbow pads can protect riders from dangers associated with motorcycles.
Dosy's founders became aware of Gindy's efforts in Alexandria when they were contacted by female bikers from the city.
"When we received a lot of requests in Alexandria, we immediately looked into it and thought to reach out to two of the most talented female drivers there: Sally El-Gindy and Merihan Gaber," says Meena Farouk.
"The city is a bit smaller and easier to use scooters for errands and transport for jobs, which makes it an ideal location," she adds.
In the next month, El-Gindy and Gaber plan to sign a contract with Dosy to train their clients based in Alexandria.
Dosy hopes to coalesce all existing initiatives under their umbrella organization for women who want to ride scooters. However, many groups want to stay independent, including El-Gindy's "Two Wheels Academy".
"Dosy operates as a quasi-consulting business. I personally do not care about money," says El-Gindy, speaking to MEE. "Despite me having an academy with well-trained staff, I haven't made money in two years from my job," she said.
"I am happy to help and train people they bring to me, but my organisation will never become Dosy."
Where the women come together is in their shared vision to encourage females to take on the responsibility of riding a scooter to normalise it throughout society.
Dosy's promotional activities have seen it appear on Egyptian national television, including on an influential television talk show with the well-known broadcaster Sally Fouad.
They have contacted actors, singers and social media influencers to ask them to back the initiative, including the popular singer, Sandy, who has used the service.
Saif al-Masry, a lawyer and actor famous for his humorous video clips, has promoted Dosy on his Instagram account. Talking to Middle East Eye, al-Masry says: "I really support this organisation because in a way it is advancing women's rights and pushing for equality."
In the future, the startup also hopes to use instructors in a food delivery operation and also as a taxi service like Uber and Careem, focused on scooters solely for women.
The biggest problem for female riders according to Gamal was the attitude of a few conservative men, but she feels that this issue is being resolved. "When people see me on a scooter rarely anyone remarks. It's clear that our society is changing for the better, maybe thanks to social media and awareness campaigns."
She says that it would be best for everyone to ride a scooter, not just for economic and traffic reasons, but also for psychological wellbeing.
"On the way back home from rides, when the tank is running low, I feel like I have taken my part of happiness for the day. When I leave my scooter in the garage, I already feel like I want to rest a bit and then get up and ride again."
https://www.middleeasteye.net/discover/easy-riders-how-egypts-scooter-sisters-are-taking-back-road
--------
URL: https://www.newageislam.com/islam-women-feminism/pakistan-pledges-end-underage-forced/d/119756
New Age Islam, Islam Online, Islamic Website, African Muslim News, Arab World News, South Asia News, Indian Muslim News, World Muslim News, Women in Islam, Islamic Feminism, Arab Women, Women In Arab, Islamophobia in America, Muslim Women in West, Islam Women and Feminism