New Age Islam News Bureau
22 Jul 2016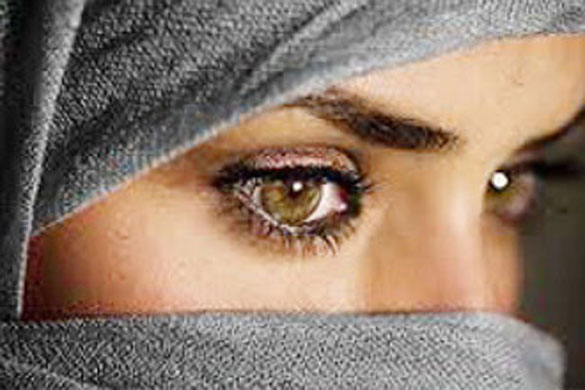 Photo: Al-Ahsa's brave women who willingly share their men
--------
• Al-Ahsa's Brave Saudi Women Who Willingly Share Their Men
• Upper East Region Is Leading In Child Marriage Rate
• Failed By Courts, Children Bear Brunt of Rape in Ivory Coast - Activists
• Britain's First Ever Annual FGM Data 'Tip Of The Iceberg' - Campaigners
• American Fencer Is Using the Olympics to Help Change the Perception of Muslim Women
• PAS: Pray For Cancellation of Sexy Selena's Concert
• African Female Divas Join Forces On AIDS
• Pakistan: 'Punjab's Women Protection Law First of Its Kind in South Asia'
Compiled by New Age Islam News Bureau
URL: https://newageislam.com/islam,-women-and-feminism/new-age-islam-news-bureau/pakistan-parliamentary-panel-clears-honour-killing,-rape-laws/d/108044
-------
Pakistan Parliamentary Panel Clears Honour Killing, Rape Laws
Jul 22, 2016
ISLAMABAD: The Pakistan Muslim League (PML-N) government is all set to pass bills aimed at tackling 'honour killings' and boosting rape convictions, days after the murder of social media star Qandeel Baloch by her brother.
A committee of joint session of parliament on Thursday approved the Anti-Rape Laws (Criminal Laws Amendment) Bill, 2016, and Anti-Honour Killings Laws (Criminal Laws Amendment) Bill, 2016. Now the bills would be presented for a vote before a joint sitting of parliament.
Rights groups and politicians have for years called for tougher laws to tackle perpetrators of violence against women in the country and the move follows a slew of high-profile killings in the country.
The perpetrators of so-called honour killings — in which the victim, normally a woman, is killed by a relative — often walk free because they can seek forgiveness for the crime from another family member.
Rape conviction rates meanwhile are close to zero percent, largely due to the law's reliance on circumstantial evidence and a lack of forensic testing.
Under the new law relatives of the victim would only be able to pardon the killer of capital punishment, but they would still face a mandatory life sentence of twelve-and-a-half years.
In the anti-rape bill, a provision to conduct DNA tests on both the alleged victim and perpetrator has been added for the first time. Rape of minors, as well as the mentally and physically ill, would become punishable by death. To make anti-honour killing laws more severe, it has been proposed that the accused will get life imprisonment of 25 years even if he gets a waiver under Qisas or Diyat and it will also be non-commutable.
Minister for Law and Justice Zahid Hamid chaired the meeting of the joint committee. Hamid also announced that the report about both the bills was likely to be presented before the joint session of parliament in the first week of August and then it would become part of the constitution.
Apart from seeking some clarifications from the chairperson, the members of the committee largely agreed to the new provisions being incorporated in the constitution.
The Upper House of parliament passed the bill in 2015 moved by Pakistan Peoples Party (PPP) Senator Syeda Sughra Imam but it lapsed after the government failed to put it up for a vote in the Lower House because it was preoccupied with legislation aimed at tackling security problems and economic reforms.
Hamid said: "We have plugged all loopholes in the anti-honour killing legislation, which will be put up for approval at a joint sitting of parliament soon."
In the anti-rape bill, DNA tests on both the victim and the alleged perpetrator has been added to the constitution. Besides, as per the proposed bill, now the DNA test of the victim would be conducted after taking her consent while it will be mandatory for the accused.
"Or it can be conducted forcibly," the law minister said.
Similarly, for the first time, anyone hampering the investigation into a rape case will be sentenced with three years of imprisonment. Besides, rape of minors, as well as mentally and physically challenged, would become punishable by death.
The trial of rape cases would be binding to be completed in three months while the time for appeal in such cases would be four months.
Right after the committee decision, Maryam Nawaz tweeted that "we have achieved consensus on anti-honour killing and anti-rape bills in committee of joint sitting of Parliament. Great news for Pakistan". In another tweet, she stated: "The bills shall now be submitted to joint sitting to be held in (two) weeks. Was an uphill task as countless days and nights have gone into it."
tribune.com.pk/story/1146861/parliamentary-panel-clears-honour-killing-rape-laws/
----------
Al-Ahsa's Brave Saudi Women Who Willingly Share Their Men
Jul 22, 2016
THE altruism of some Saudi women in encouraging their husbands to take one or more wives for different reasons has beggared belief. Society in general thinks such things are impossible to happen.
However, such an incident took place in 1981 in a village in Al-Ahsa when a woman encouraged her husband to have a second wife. She was extremely happy to welcome home her husband's young bride.
Relatives who participated in the wedding wondered what went wrong with the woman who willingly shared her husband's love with another woman.
Polygamy is quite common among the villagers of Al-Ahsa but they could not believe women taking the initiative and encouraging their husbands to get married again.
Some women in society considered this as suicidal.
This "crazy" woman believed that her husband who was very strong and healthy deserved another wife, Al-Hayat Arabic daily reported.
The woman did not give any other reason for taking her incendiary decision.
Two years into that marriage, the woman agreed with her co-wife to find a third bride for their husband.
Villagers were jealous of the lucky husband as his peers found it hard to convince their wives of their need for a second marriage while this man was given brand new brides in golden plates.
One of the woman's relatives said she had been possessed by the jinn. She was cured of a persistent body pain she had always been complaining about after husband's second marriage. "Soon after the marriage, her body pain totally disappeared, and there is no scientific explanation for this," the relative said.
She said the fear of jinn forced the woman to accept a co-wife without hesitation and she did not disclose this fact to the bride's family when she proposed her on behalf of her husband. She simply assured the family of her husband's good character and other qualities, the woman added.
Others suspected the man of using black magic on his wife to make her take the initiative of finding him new brides.
But the woman, according to the newspaper, defended her husband and rejected all such theories. And her relatives backed her up.
Ten years later, Maasouma Mohammed made headlines when she forced her husband to marry her childhood friend who remained a spinster. Maasouma had been quite unhappy about the situation of her friend, who had no one to fall back on.
"She surprised her friends and relatives by insisting that her husband marry her childhood friend," Al-Hayat said.
In another village in Al-Ahsa, a similar incident took place recently.
A woman who was highly disappointed at not having children even after 16 years of marriage requested her husband to take another wife to satisfy their desire to have a child. He was hesitant initially and resisted the proposal.
He finally gave way following persistent pressure from his wife and decided to marry another woman to the surprise of everyone in the village.
His new wife got pregnant two months after the marriage and the first wife was so happy. But the bigger surprise was when the first wife also became pregnant a few months later.
"The second marriage helped resolve the infertility problem," the paper said.
Elderly village women used to give the same advice to their female relatives who fail to conceive long after their marriage, and in some cases the advice proved useful.
saudigazette.com.sa/saudi-arabia/al-ahsas-brave-women-willingly-share-men/
---------
Upper East Region is leading in child marriage rate
Jul 22, 2016
Out of the 50 percent average figure of girls rated, 36.2 percent of them got married between the ages of 10 to 16 years across the region.
This has resulted in most of them dropping out of school.
This was disclosed during a girls' conference organized by Action-Aid Ghana (AAG), a non-governmental organization working to reduce poverty in Ghana at Binduri in the Binduri District of the Upper East Region.
The conference was held to sensitized stakeholders including parents, teachers, religious leaders, traditional rulers and the general public on the need to stop the practice, as it was sidelining the role girls and women played in the development of society.
The conference which brought together girls from all the basic schools in the area appealed to girls to live responsible lives and not to allow people, even their parents to lure them into early marriages.
Miss Abigail Baciara Bentie, Ambassador for the Child-Marriage campaign and winner of the 2014 TV3 reality show dubbed "Ghana Most Beautiful", urged the girls to add more value to their lives by showing respect and care to their personalities.
She said they must prove to all that they can stand tall among their counterparts (boys) when given the chance.
Mr Sulley Alhassan, Upper East Regional Programmes Manager of AAG, said child marriage was prevalent in a number of villages and districts in spite of its negative consequences.
"Indeed the practice is not prevalent but the region has the highest of 36.2 percent in the whole country", he said.
Mr Alhassan expressed unhappiness with the situation and called on government to collaborate with stakeholders to enforce policies and laws put in place to discourage the practice.
newsghana.com.gh/upper-east-region-is-leading-in-child-marriage-rate/
---------
Failed by courts, children bear brunt of rape in Ivory Coast - activists
Jul 22, 2016
DAKAR, July 21 (Thomson Reuters Foundation) - Children in Ivory Coast bear the brunt of sexual violence in a culture where rape is widely considered "insignificant" and perpetrators usually go unpunished, activists say.
Two in three rape victims in the West African nation are young girls, according to a recent U.N. report, which recorded some 1,130 cases of rape between 2012 and 2015.
Yet the number of rape cases is likely to be far higher, the U.N.'s Ivory Coast mission (UNOCI) said, as many victims do not come forward due to the fear of retaliation and stigma within their communities and a lack of confidence in the legal system.
While Ivory Coast has recovered from two civil wars, in 2002 and 2011, to boast one of Africa's fastest growing economies, years of conflict have fuelled a culture of violence, where rape is rife, according to the UNOCI.
"Rape is considered banal by a lot of people, they claim sex is an obligatory rite of passage for every woman," said Jean Claude Kobena of the Abidjan-based group SOS Violences Sexuelles.
"They think no one should be imprisoned for an act they see as so insignificant," he told the Thomson Reuters Foundation.
Children are particularly vulnerable to sexual violence because so many roam the streets, out of school and forced to work because of widespread poverty, child rights experts say.
Almost half of the 20 million population of Ivory Coast live in poverty, and six out of every 10 children of secondary school age are not in education, according to data from the World Bank.
"Millions of kids are out of school and on the streets, relying on odd jobs to survive, which exposes them to abuse and rape," said Save the Children's country director Famari Barro.
NO MORE 'MISDEMEANOURS'
Rape victims and their families are often not aware of how to report the crime, or cannot afford to do so, activists say.
Victims may have to travel far to a court, and they must first obtain a medical certificate - which can cost up to 50,000 CFA francs ($85) - to prove they have been raped before pressing charges, said the United Nations children's agency (UNICEF).
Most rape cases in Ivory Coast are therefore settled out of court, usually without the victim's consent, with the intention of avoiding stigma and preserving peace within communities, and sparing the suspected rapist from jail, the UNOCI's report said.
"For victims to seek justice, the culture of settlements must end, allowing them to speak up and be referred to support services," said UNICEF deputy representative Christina de Bruin.
While investigations were opened in 90 percent of rape cases documented by the UNOCI, less than a fifth led to a conviction.
In all 203 cases that ended in conviction, the perpetrators were found guilty of a lesser offence than rape - often indecent assault - which is a common legal practice, the report said.
"Although seen as a way for victims to access justice and facilitate a prompt judgement, this practice minimizes the gravity of rape," the UNOCI said.
Ivory Coast should revise its criminal code, which punishes rape without defining it, provide victims with free legal aid and hold special court sessions for rape cases, the UNOCI said.
The justice ministry this week in a confidential document seen by the Thomson Reuters Foundation issued a notice telling the authorities not to recategorise rapes as 'misdemeanours'.
Issued a week after the UNOCI report, it also says sexual offences must be fully investigated and prosecuted, even if out-of-court settlements are reached or complaints are withdrawn.
The Ivorian government spokesman did not respond to requests for comment.
"Children have the right to be protected from these criminal acts which can cause lifelong incurable wounds," said de Bruin. ($1 = 596.8100 CFA francs) (Reporting By Kieran Guilbert, Editing by Ros Russell; Please credit the Thomson Reuters Foundation, the charitable arm of Thomson Reuters, that covers humanitarian news, women's rights, trafficking, corruption and climate change. Visit news.trust.org)
news.trust.org/item/20160721153154-g54qj/
---------
Britain's first ever annual FGM data 'tip of the iceberg' - campaigners
Jul 22, 2016
LONDON, July 21 (Thomson Reuters Foundation) - Thousands of cases of female genital mutilation (FGM) have been recorded in Britain in the wake of new laws requiring health professionals to report the potentially deadly practice, but campaigners say the numbers are the 'tip of the iceberg'.
Official data revealed on Thursday a total of 5,700 new FGM cases in England were recorded in 2015-16, but only a small number had been cut in the UK.
The UK government made it compulsory for social workers, teachers, doctors, nurses and midwives to report FGM last October, but many cases are going unnoticed because they had happened at a young age and abroad, campaigners said.
The figure, recorded annually for the first time, accounts for just a small fraction of the total number thought to have undergone FGM.
"It's great that reporting of FGM by UK health professionals is now mandatory, but the numbers we see...are still just the tip of the iceberg," said Mary Wandia, programme manager at rights group Equality Now.
The charity has estimated that around 137,000 women and girls living in England and Wales are living with the effects of FGM. It is practised by various ethnic minority communities in Britain such as Somalis, Eritreans, Sudanese and Egyptians.
FGM involves the total or partial removal of the clitoris and external genitalia. In extreme cases the vaginal opening is sewn closed. The practice is illegal in Britain.
The new cases recorded in data collated by the government-funded Health and Social Care Information Centre (HSCIC) often came to light during ante-natal appointments.
Nimco Ali, a British Somali anti-FGM campaigner, who was cut when she was seven years old, said she welcomed the data, but was concerned that women only revealed that they had been cut when they were examined during pregnancy or while giving birth.
"I fear women may only be reporting this when giving birth, which is sad," said Ali, director of Daughters of Eve, a charity set up to support those at risk of or affected by FGM.
Her organisation, together with other advocacy groups like Equality Now, have called for greater access to psychological, emotional and medical support for FGM survivors.
"I really wish young women and girls got the support to come forward (sooner)," Ali told the Thomson Reuters Foundation.
CUT IN AFRICA
Worldwide more than 130 million girls and women have undergone FGM, according to United Nations data.
FGM has been a criminal offence in Britain since 1985, but legislation in 2003 made it illegal for British citizens to carry out or procure FGM abroad, even in countries where it is legal.
UK border force officers have stepped up education and surveillance of airline passengers flying to and from countries which practise FGM, such as Kenya, Nigeria and Sierra Leone.
The new UK data showed that where the information was available, 90 percent had been born in an African country where FGM is practised.
Somalia was the most common country of birth, at more than 800 cases, followed by Nigeria with nearly 250 cases, the data showed.
Nearly all new cases were recorded by health authorities in cities, with London, Birmingham, Bristol and Manchester topping the list.
Only in 18 cases was the mutilation said to have taken place in the UK, including about 11 women and girls born in the UK. Of all the UK cases around 10 were genital piercings, the HSCIC said.
Campaigner Nimco Ali said the statistics were useful in providing a "true picture" of FGM in Britain.
"We can finally target work where (it is) needed in order to end the practice within a generation," she said.
(Reporting By Tom Esslemont, Editing by Ros Russell; Please credit the Thomson Reuters Foundation, the charitable arm of Thomson Reuters, that covers humanitarian news, women's rights, corruption and climate change. Visit news.trust.org)
news.trust.org/item/20160721140639-kvatk/
---------
American fencer is using the Olympics to help change the perception of Muslim women
Jul 22, 2016
Ibtihaj Muhammad (pronounced: Ib-tee-haj) isn't going to the Olympics worried about all the bad news that's coming out of Rio. She's going with a different goal in mind - to change the perception of Muslim women.
While winning medals is a goal, her primary focus might be more about changing people's perceptions.
"I want people to see that there are Muslim women who challenge the stereotypes and conceptions of what Muslim women are," Muhammad told Business Insider.
And that's what she's all about.
Muhammad is believed to be the first Muslim-American to qualify for the Olympics as someone who wears hijab, a traditional Muslim headscarf. To some, this could simply be glossed over, but the significance of this should not and cannot be lost, especially given the current state of the world.
"I feel that Muslims aren't always painted in the most positive light," Muhammad said. "I want to hopefully show Muslims a different narrative than what we're used to hearing," adding that she's seeking to overturn the notion that all Muslim women are "docile, oppressed, that we're all Arab," instead wanting to showcase the potential a Muslim woman has on as grand a stage as the Olympics.
As a member of Time Magazine's 100 Most Influential People, it's undeniable that Muhammad's already done a fair bit of work when it comes to advocating for Muslim women. After all, it's not everyday that a fencer is named as a Pioneer on that list with people like Aziz Ansari and Alan Stern.
But her story as an observant Muslim woman from New Jersey is, as Time Magazine says, "That's not just the story of Ibtihaj Muhammad. That's the story of America."
businessinsider.in/American-fencer-is-using-the-Olympics-to-help-change-the-perception-of-Muslim-women/articleshow/53328578.cms
--------
PAS: Pray for cancellation of sexy Selena's concert
Jul 22, 2016
PETALING JAYA: PAS is turning to the power of prayers in hopes that Selena Gomez's The Revival Tour concert in Shah Alam would be cancelled.
Selangor executive councillor in charge of Islamic Affairs, Datuk Dr Ahmad Yunus Hairi, has urged mosques throughout the state to perform the solat hajat (special prayers) to pray for the cancellation of the American singer's show at Stadium Melawati on July 25.
"All mosques in Selangor have been ordered to hold solat hajat after Friday prayers or whenever appropriate before the concert is held to pray to Allah in hopes that the concert will be cancelled," said Ahmad Yunus.
He also hoped that the concert organisers would be "enlightened by Allah" and that Selangor would "not be struck with disasters".
Selangor Mentri Besar Datuk Seri Azmin Ali has said that the state government had no problem issuing a permit for the concert if the terms and conditions are met.
The concert organisers have clarified that all the necessary forms had been submitted to Shah Alam City Council and approval had been obtained to use Stadium Melawati as the venue for the concert.
thestar.com.my/news/nation/2016/07/22/pas-pray-for-cancellation-of-sexy-selenas-concert/
-------
African female divas join forces on AIDS
Jul 22, 2016
Duban- Female divas from southern, central and western Africa had an outstanding performance on the official opening of the 21st International AIDS Conference at Durban International Convention Centre, South Africa, last week.
The group, which consisted of Selmah Mtukudzi from Zimbabwe, Judith Sephuma from South Africa, Arielle T from Gabon and Waje from Nigeria, mesmerised the audience with their acts when they sang 'Strong Girl'.
Dressed in modern African Dashiki outfits, the four singers just reminded the female audience about their beautiful nature.
In an interview, Mtukudzi told The Southern Times that she was honoured that her voice was serving a global developmental purpose.
"It is an honour for me to be able to use my voice for the good of a lot of people. Looking at the way the HIV pandemic has affected people, especially woman and girls, it is essential that we use all means to educate and empower the vulnerable group," said Mtukudzi soon after her performance.
"We need to make the world [aware of] the plight of women and girls that leaves them vulnerable to HIV so that changes are made for the better in order for us to achieve the 2030 goal of ending both HIV and poverty. Thus we are happy to convey the message in music."
She said 'Strong Girl' is one of the musical projects that she has done with other African artistes, as part of the poverty sexist campaign through the initiative of a non-governmental organisation, One.
The song, which advocates the empowerment of women and girls in fighting poverty and HIV, was done together with other four female artistes who could not perform in Durban last week, namely: Vanessa Hau Mdee from Tanzania, Blessing from South Africa, Yami Adele from Nigeria and Gabriela from Mozambique.
southernafrican.news/2016/07/22/african-female-divas-join-forces-on-aids/
-----------
Pakistan: 'Punjab's women protection law first of its kind in South Asia'
Jul 22, 2016
ISLAMABAD: The Australian High Commission and UN Women hosted a dialogue on the Punjab Protection of Women against Violence Act 2016 which is the first legislation of its kind in South Asia to have its own implementation structure in the form of violence against women centres (VAWC).
Australia is currently the co-chair of Inter Agency Gender and Development Group along with the UN Women, which has been working to promote gender equality in Pakistan since 1985.
Margaret Adamson, the Australian high commissioner, said: "Violence against women is a very serious and important structural problem across the world. I am reassured to be standing amongst colleagues committed to advancing the rights of women and promoting gender equality in Pakistan and globally."
The panel discussion took place between Salman Sufi, senior member Chief Minister's Special Monitoring Unit (SMU), FauziaViqar, chairperson of Punjab Commission on the Status of Women, and Hina Jillani, Supreme Court lawyer and human rights activist.
Salman Sufi presented the salient features of the SMU which since its inception has initiated reforms on matters of excise and taxation, transport, police, social welfare and others.
The Punjab Protection of Women against Violence Act 2016 is particularly a well-intentioned piece of legislation and South Asia's first VAWC is envisioned as a converging point for all essential services to ensure justice delivery, including police reporting, registration of criminal cases, medical examination and collection of forensic and other evidence.
The centres will serve as police stations, medical facilities and rehabilitation centres.
Hina Jillani said the government had the infrastructure already in place in each district in the form of Darul Amans. She said the focus needed to be on building better minds through sensitisation and trainings.
While the Protection Act is laudable, it is nevertheless an Act that comes into effect after violence has occurred and an aggrieved person is able to go to the court. This does not prevent the incidence of violence against women.
Salman Sufi said: "The first VAWC being constructed will be the headquarters and is scheduled to be inaugurated in September. In other districts, the existing Darul Aman buildings will be used."
FauziaViqar said: "We must take into consideration the broader aspects of violence against women which have come to light in all our work. Recently, the commission I represent conducted a data collection exercise which showed a considerable disparity in all the seven areas we looked at between men and women in their representation and access to rights. I feel that this underpins violence against women."
She added: "It starts from the usage of health facilities and the education of women. This is about taking a lifecycle approach to the eradication of violence. It starts with health and education and goes on to the registration of the birth of a girl child. From education it goes on to employment and to family rights. We must mainstream access to rights for women."
She said the use of Darul Amans was not widespread for numerous reasons. The VAWCs are a great initiative and the 36 existing Darul Amans in Punjab need to be strengthened so they all become VAWCs.
The perception of the Darul Amans is not positive. Women who are in an abusive situation and want to empower themselves will probably not go there as the perception of women who enter them is negative and their mobility is highly restricted if they enter the Darul Aman.
Nadeem Ashraf, the secretary ministry of human rights, said: "We need to create mass awareness to bring a cultural change in men. What we know about violence against women is only the tip of the iceberg – a lot more is unreported."
Jamshed Kazi, the country representative of the UN Women, said: "There have been mentions of how few women are in the public sector particularly in the police, which has to change. This is also about changing the mindset – if you don't have more women in those positions of authority you will not see a change. Women's leadership initiatives are important."
He said a lot of people had not heard about these positive initiatives. "What they have heard about is the Council of Islamic Ideology (CII) pronouncement of lightly beating your wife.
This undermines the image of Pakistan and sets back a lot of the positive initiatives. We need to hear more about the inspiring stories such as the Punjab Protection of Women against Violence Act," he added.
dawn.com/news/1272390/punjabs-women-protection-law-first-of-its-kind-in-south-asia
URL: https://newageislam.com/islam,-women-and-feminism/new-age-islam-news-bureau/pakistan-parliamentary-panel-clears-honour-killing,-rape-laws/d/108044
New Age Islam, Islam Online, Islamic Website, African Muslim News, Arab World News, South Asia News, Indian Muslim News, World Muslim News, Womens in Islam, Islamic Feminism, Arab Women, Womens In Arab, Islamphobia in America, Muslim Women in West, Islam Women and Feminism