New Age Islam News Bureau
19 Jan 2016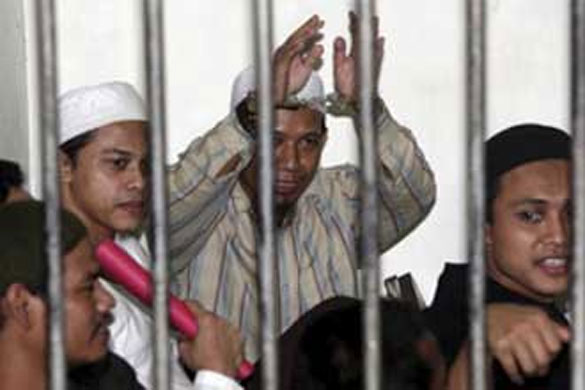 Photo: About 20 percent of children in Pakistan are married before they turn 18 [Reuters]
---------
• Female Refugees Face Sexual Harassment on Journey through Europe: Amnesty International
• Ismaili Muslim Women's Art Exhibit in Surrey Celebrates Diversity
• SC of India Orders Security For Lawyer Against Women Ban In Sabrimala Temple
• Afghans Revolted As Husband Cuts Off Wife's Nose
• How Much Of A Problem Is Speaking English For Some Muslim Women?
• Kenya's Women-Only Villages Offer Protection from Domestic Violence and Rape
• IS Holding 3,500 Women and Children as 'Slaves'
Compiled by New Age Islam News Bureau
URL: https://newageislam.com/islam,-women-and-feminism/new-age-islam-news-bureau/pakistan-failure-to-outlaw-child-marriage-sparks-outcry/d/106047
--------
Pakistan failure to outlaw child marriage sparks outcry
Faras Ghani | 19 Jan 2016
The move to ban under-18 marriages - and increase punishment for those carrying them out - was initiated by Marvi Memon, a member of the National Assembly, who was forced to withdraw it last Thursday following staunch resistance from the CII.
The council advises the legislature whether certain bills are compliant with Islamic law.
According to a UNICEF estimate, 3 percent of girls in Pakistan are married before they turn 15 and 21 percent before age 18.
Those involved in an under-age marriage are punished by one month in prison in addition to a PKR 1,000 fine ($10).
The amendment not only sought to boost the minimum legal age of marriage for girls to 18, but also to impose a two-year prison sentence and increase the fine to PKR 100,000 ($950).
Critics called for the dismissal of the Islamic council chief after the bill was opposed.
"Maulvi Sherani must immediately be removed from his post as CII chairperson and an educated, enlightened, progressive, moderate and real Islamic scholar - who lives in the 21st century, and who does not hate women and girls - must be appointed to replace him," civil society leaders demanded in a statement.
While the council clarified it was only seeking abolishment of punishments, its spokesman reiterated the organisation's earlier stance that a girl could be married as early as nine.
"If the signs of puberty are visible, a boy can be married off at 12 and a girl at nine years of age," spokesman Inamullah told Al Jazeera. "If those elements are not present, then 15 should be the legal age.
"It doesn't mean that a girl should be married off as soon as she turns nine. And it's unfair to blame the CII for this. It's not like we came up with the law and people started getting their daughters married at nine. Parents should do what is best for their children.
"But the impression that the act should be punishable is not correct... From religious teachings, it is quite clear that if puberty is reached as early as nine, the girl can be married off," said Inamullah, who only gave one name.
Poverty, lack of education, and the culture are cited as reasons behind the practice of child marriage in Pakistan.
Marriage - and subsequent pregnancy - at the age of nine increases the chances of a young girl dying 10-fold, according to a medical expert.
"A nine-year-old girl is not physically, emotional or psychologically mature. She is what she is: a young girl," Dr Shershah Syed, founder of the Pakistan National Forum on Women Health, told Al Jazeera.
"Given her frail body structure at that age and pregnancy at that age increases her chances of death 10 times ... she's unable to handle all this. The legal age in Pakistan - 15 - is still better than nine, but we in our field would not recommend a girl getting married before she's at least 18."
The Council of Islamic Ideology is an advisory body and its recommendations should not be binding, Blue Viens, an NGO working for women's rights in Pakistan, told Al Jazeera
"We outrightly reject him [Maulvi Sherani] and his statements against women and girls, as well as the early marriage criteria," programme coordinator Qamar Naseem said.
Hundreds of proposed bills are never sent to the Islamic council and many of its recommendations are not followed by the government, said Naseem.
"Only when it comes to women and children issues, the government forwards to CII because it knows those amendments will not be approved."
http://www.aljazeera.com/news/2016/01/pakistan-child-marriage-160118062004700.html
---------
Female Refugees Face Sexual Harassment on Journey through Europe: Amnesty International
January 18, 2016
New research conducted by Amnesty International (AI) reveals that women and girl refugees face violence, assault, exploitation and sexual harassment at every stage of their journey, including on European soil.
The AI research, which included interviews with 40 female refugees in northern Europe last month who travelled from Turkey to Greece before journeying across the Balkans, reveals the suffering that women and girl refugees experience while travelling to Europe. "All the women described feeling threatened and unsafe during the journey. Many reported that in almost all of the countries they passed through they experienced physical abuse and financial exploitation, being groped or pressured to have sex by smugglers, security staff or other refugees," the research published on the organization's website states.
"After living through the horrors of the war in Iraq and Syria these women have risked everything to find safety for themselves and their children. But from the moment they begin this journey they are again exposed to violence and exploitation, with little support or protection," said Tirana Hassan, AI's Crisis Response director.
The research report states that women and girls travelling alone or only with their children "felt particularly under threat in transit areas and camps in Hungary, Croatia and Greece, where they were forced to sleep alongside hundreds of refugee men. In some instances women left the designated areas to sleep in the open on the beach because they felt safer there."
The report also outlined that some refugee women have to use the same bathroom and shower facilities as men in camps and during their journeys. Including the comments of one interviewee, the report stated that in a reception center in Germany some male refugees would watch women as they went to the bathroom. "Some women took extreme measures, such as not eating or drinking, to avoid having to go to the toilet where they felt unsafe," the interviewee told the AI.
Hassan has called on governments to provide refugee women with support to help them meet their basic needs. "If this humanitarian crisis was unfolding anywhere else in the world we would expect immediate practical steps to be taken to protect groups most at risk of abuse, such as women travelling alone and female-headed families. At a minimum, this would include setting up single sex, well-lit toilet facilities and separate safe sleeping areas. These women and their children have fled some of the world's most dangerous areas and it is shameful that they are still at risk on European soil."
'Governments fail to protect refugee women'
The research also highlights that governments and aid agencies are failing to provide even basic protection for female refugees traveling from Syria and Iraq.
Commenting on the issue, Hassan added in the research report: "While governments and those who provide services to refugees have started to put measures in place to help refugees, they must up their game. More steps need to be taken to ensure that refugee women, especially those most at risk, are identified and special processes and services are put in place to ensure that their basic rights, safety and security are protected."
AI researchers also spoke to seven pregnant women who said that there was a lack of food and basic healthcare, as well as the problem of being crushed at border and transit points during the journey.
One Syrian woman who was pregnant and was breastfeeding her young daughter when she made the journey with her husband said she was too scared to sleep in camps in Greece knowing she was surrounded by men. She also described how she went for several days without eating.
A dozen of the women interviewed said they had been touched, stroked or leered at in European transit camps. One 22-year-old Iraqi woman told AI that when she was in Germany a uniformed security guard offered to give her some clothes in exchange for "spending time alone" with him.
"Nobody should have to take these dangerous routes in the first place. The best way to avoid abuses and exploitation by smugglers is for European governments to allow safe and legal routes from the outset. For those who have no other choice, it is completely unacceptable that their passage across Europe exposes them to further humiliation, uncertainty and insecurity," said Hassan.
Sexual exploitation by smugglers
The research says human smugglers target female refugees who are traveling alone because they are more vulnerable. "When they lacked the financial resources to pay for their journey smugglers would often try to coerce them into having sex."
At least three of the interviewees said smugglers offered them a discounted trip or a shorter wait to get on the boat across the Mediterranean in exchange for sex.
One of those females interviewed, Hala -- a 23-year-old woman from Aleppo -- told the AI: "At the hotel in Turkey, one of the men working with the smuggler, a Syrian man, said if I sleep with him, I will not pay or pay less. Of course I said no, it was disgusting. The same happened in Jordan to all of us."
"My friend who came with me from Syria ran out of money in Turkey, so the smuggler's assistant offered her to have sex with him [in exchange for a place on a boat]; she of course said no, and couldn't leave Turkey, so she's staying there."
Another interviewee, 20-year-old Nahla from Syria, told the AI: "The smuggler was harassing me. He tried to touch me a couple of times. Only when my male cousin was around he did not come close."
Some interviewees also say they experienced direct violence from other refugees, as well as by police, particularly when tensions rose in cramped conditions and security forces intervened.
Rania, 19 years old and pregnant traveling from Syria, told the AI about her experience in Hungary: "The police then moved us to another place, which was even worse. It was full of cages and there wasn't any air coming in. We were locked up. We stayed there for two days. We received two meals a day. The toilets were worse than in the other camps, I feel like they mean to keep the toilets like that to make us suffer."
Rania added: "On our second day there, the police hit a Syrian woman from Aleppo because she begged the police to let her go… Her sister tried to defend her, she spoke English, was told that if she doesn't shut up they will hit her like her sister. A similar situation happened to an Iranian woman the next day because she asked for extra food for her kids."
Maryam, a 16-year-old from Syria, shared her experiences in Greece, saying: "People started screaming and shouting, so the police attacked us and was hitting everyone with sticks. They hit me on my arm with a stick. They even hit younger kids."
http://www.todayszaman.com/diplomacy_ai-female-refugees-face-sexual-harassment-on-journey-through-europe_409919.html
---------
Ismaili Muslim women's art exhibit in Surrey celebrates diversity
Surrey exhibit features work from 9 female Ismaili Muslim artists
Jan 17, 2016
We're more alike than we are different — that's the message behind a new art exhibit in Surrey which features the work of nine female Ismaili Muslim artists.
Aptly named Commonality, the exhibit on display at the Newton Cultural Centre until Jan. 30 features about 20 pieces of art ranging from paintings to sculptures.
art
One of the sculptures on display is titled 'Born from a Single Soul', but Naznin Virji-Babul. (Naznin Virji-Babul)
"When you really look at the diversity of cultures and people, there's actually a lot of commonality that transcends those cultural barriers," said Taslim Samji, the Burnaby artist who curated the exhibit.
The art on display was created by women who have roots in East Africa, India and Pakistan.
Sikhism and Islam
One of the pieces, Pages of Pluralism, is a collaboration between Samji and Sikh artist Kelly Kaur, and was inspired by a conversation they had together.
Kaur was describing the Guru Granth Sahib, the holy book of the Sikh faith, and that made Samji realize how the Quran of the Muslim faith had similar themes, as did the Bible.
pages of pularlsim
Pages of Pluralism, is a collaboration between Taslim Samji and Kelly Kaur and features quotes taken from various scriptures (Taslim Samji/Kelly Kaur)
"So we came up with this idea to create pages that represent different quotes from these scriptures and put them together to show their commonalities, how these holy book scriptures are talking about love and peace," she said.
"It's amazing because there's so many common themes shared within these faiths, and we are constantly hearing the differences and how there are so many divisions."​
http://www.cbc.ca/news/canada/british-columbia/ismaili-muslim-women-s-art-exhibit-celebrates-diversity-1.3408053
---------
SC of India Orders Security For Lawyer Against Women Ban In Sabrimala Temple
All India | Press Trust of India | January 19, 2016
NEW DELHI: The Supreme Court today asked Delhi Police to provide security to a lawyer who has allegedly received threat calls after his NGO filed a Public Interest Litigation or PIL seeking entry of women of menstrual age group in the historic Sabarimala temple in Kerala, saying such attempts should be "crippled in the beginning" itself.
"Access to justice cannot be dented by any authority or any person. It can only be controlled by a court of law within the parameters of law. Individual whim or fancy or perception has no room," a three-judge bench headed by Justice Dipak Misra said, directing the city police chief to ensure that no harm is caused to him.
It took note of the application of Naushad Ahmed Khan, the President of Indian Young Lawyers' Association (IYLA) which has filed the PIL on Sabarimala issue, that he has been receiving threat calls for moving the court.
Dealing with the contents of the plea, the bench said if the allegations are true, then they "would definitely have the strength to create a dent in the fundamental concept of Rule of Law which is sacrosanct in a democratic body polity".
"Regard being had to the gravity of the matter, we issue notice to the Commissioner of Police of New Delhi and require him to file the response as regards the steps have been taken on the basis of the said first information report (FIR).
"We are absolutely conscious that the FIR has been lodged at a particular police station but we would like the Commissioner of Police to file the response. We direct the Commissioner of Police to see that the attempts of this nature are crippled in the beginning," the bench, also comprising Justices P C Ghose and N V Ramana, said.
The court also said once a PIL is filed and entertained, it cannot be allowed to be withdrawn.
"Hearing in a court of law is not dependent, especially in a PIL by any person. Once the PIL is entertained by this court taking the lis into consideration, even if the President of the Association desires to withdraw the same, this court may decline to grant that permission. That apart, as we find, there are other petitioners," it said.
The IYLA, in its plea, has sought entry for all women and girls in the Sabarimala temple which, as a practice, does not allow girls after attaining puberty to enter the premises. The temple, however, allows only those women to enter who have reached the menopause stage.
http://www.ndtv.com/india-news/supreme-court-orders-security-for-lawyer-against-women-ban-in-sabrimala-temple-1267336
-----
Afghans revolted as husband cuts off wife's nose
January 19, 2016
KABUL: A photograph of an Afghan woman whose nose was sliced off by her husband in a fit of rage has sparked online anger, with activists demanding punishment for what one called a "barbaric act".
Reza Gul, 20, was rushed to hospital after the attack in Ghormach district in the north-western province of Faryab on Sunday.
Her husband is said to have fled to a Taliban-controlled area.
"Mohammad Khan (the husband) cut off Reza Gul's nose with a pocket knife," Faryab governor's spokesman Ahmad Javed Bedar told AFP.
The incident highlights the endemic violence against women in Afghan society, despite reforms since the hardline Taliban Islamist regime was ousted by a 2001 US-led invasion.
"Such a brutal and barbaric act should be strongly condemned," Kabul-based women's rights activist Alema told AFP.
"Such incidents would not happen if the government judicial system severely punished attacks on women," added Alema, who goes by one name.
The disfigured woman's photograph was widely shared on social media, prompting calls for tough action against the husband.
Bedar said Gul would need reconstructive surgery, which was not possible in the local government hospital.
It was not immediately clear what prompted the husband to attack Gul, the mother of a one-year-old child who was married off five years ago as a teenager.
Bedar said Khan, an unemployed man, had recently returned from neighbouring Iran and may have joined the Taliban after fleeing home following the attack.
The government has vowed to protect women's rights but that has not prevented deadly attacks. In November a young woman was stoned to death after being accused of adultery in the central province of Ghor.
And last March a woman named Farkhunda was savagely beaten and set ablaze in central Kabul after being falsely accused of burning a copy of the Holy Quran.
The mob killing triggered angry protests nationwide and drew global attention to the treatment of Afghan women.
In 2010, Time magazine put the photograph of a mutilated 18-year-old, Bibi Aisha, on its cover. Her nose was cut off by an abusive husband.
The cover provoked a worldwide outpouring of sympathy for Aisha, who was taken to the United States where she was given a prosthetic nose.
http://www.dawn.com/news/1234002/afghans-revolted-as-husband-cuts-off-wifes-nose
---------
How much of a problem is speaking English for some Muslim women?
18 January 2016
PM David Cameron has announced £20m of funding for language classes for the 22% of Muslim women in England said to speak little or no English. The funding is part of a drive to foster integration among this group, who he says are segregated in certain UK communities and can therefore be open to radicalisation.
But some Muslims disagree with his comments, pointing to other issues that Muslim women face in Britain today.
"We do get calls from women who say their husbands or in-laws don't want them learning English, because that will empower them and it will disrupt the status quo in their homes and communities."
Shaista Gohir is chair of the Birmingham-based Muslim Women's Network UK, which works to improve equality for Muslim women and girls.
She says the government's pledge on English lessons is a good thing, but should not be linked to radicalisation and should be for women of all backgrounds, not just Muslims.
"Learning English means women can engage with their children and schools, access local services, know their rights and engage with their neighbours," she says.
But Mrs Gohir says the really pressing issues to be tackled are patriarchy and misogyny among Muslim men in authority.
"It's not just among a few spouses stopping their wives learning English, it's among those running institutions like mosques and local councillors. Women cannot be involved in decision making at most mosques, tackling issues like drugs, rape and domestic abuse.
"Party politics is mostly controlled by male Muslim councillors, and their frequent patriarchal attitudes are exacerbated in our communities.
"These out-of-touch men are making decisions about women's lives, and these are the sorts of barriers that women face. That's the real problem for women, regardless of how good their English is."
The Muslim Women's Council has issued a statement in which it said the prime minister was conflating the issues of extremism and a lack of English, "further isolating the very same group of people that he is trying to reach and assist".
It added: "The funding announced is in fact a reduction in real terms as it was only six months ago that funding of £45m was cut for 47 colleges for ESOL courses by the Department for Business."
Sajda Mughal, director of the London-based Jan Trust which works to empower vulnerable women, says there is indeed an issue among Muslim women living in the UK who are unable to speak English.
"Currently 200 women come to our centre each week, 80% of which are Muslim. Of these, 70% cannot speak English or are very poor at it. Some have English as a fourth or fifth language. Some are even illiterate in their own language.
"It's heartening to hear the prime minister is providing this language funding but it should trickle down to grass-roots organisations and not just be given to bigger ones like colleges.
"We have large numbers of women who say they have been turned away from colleges because they need very basic lessons and are told the colleges don't provide that level."
Aklima Bibi, from Luton, says Mr Cameron needs to tackle the issues of language learning and social integration at grassroots level.
"I'm a human rights lawyer now but I was a victim of both forced marriage and domestic violence.
"The money for classes will be wasted. It won't help at all. Those who are free to be educated will be. And those who aren't fear their men folk. These women are trapped. The institutions will get their money and, when it doesn't work, they'll close and be back to square one.
"We Muslim women can prove to the PM we can do much more if his own agencies do not force us to be caged by their so-called men folk, that the government agencies help to protect and allow to oppress us. He needs to tackle the problem at grassroots level - with police and government agencies."
'Not just Muslims'
Rehena Parvin, who lives in London, is originally from Bangladesh, having been in the UK for some 13 years. She told the BBC she agrees "100%" with Mr Cameron's call for Muslim women to learn English.
"It doesn't matter if you're Muslim or non-Muslim, everybody needs to learn English," she said.
"It's not really difficult for people who've just moved here to learn. They need to attend school or courses."
Her husband, Tangir Ahamed, said they both knew English before they came to the UK but still faced challenges.
"We struggled at first, with accent, and we had a lack of practice back home.
"But you have to have the intention of learning something. I don't think it's very difficult. But those who are really struggling to learn, they will struggle everywhere to be honest."
Nigar Hakim, also of London, said the issue of lacking English language skills was not just in the Muslim community.
"It's good that he's putting money into the language schemes but he should be putting money into all parts of society, not just one part, and helping everybody to speak English.
"It's not just Muslim women who can't speak English - there are also other cultures who can't."
Elsewhere, Humera Khan, of the An-Nisa Society based in north London, says there has always been a "significant percentage" of migrants who do not speak English living in the UK - whether or not they are Muslim.
"I know from 30 years ago, the percentage was about 16%. So 22% is not that much of an increase.
She also describes the issue of gender segregation among Muslims as "the real sweetheart of the media", regularly surfacing as a talking point.
"There are other communities equally suffering from chauvinism, misogyny and other kinds of domestic violence.
"So I don't think [Muslims] are unique in that respect."
In a statement, the Muslim Council of Britain said it welcomed the prime minister's call to have English taught but said it "falls at the first hurdle if he is to link it to security and single out Muslim women to illustrate his point".
It added: "English language is a barrier but not the only or most important one.
"Other factors such as labour market inequalities, perceived discrimination, deprivation and generational differences amongst Muslim women need to be reflected on."
http://www.bbc.com/news/uk-35342342
---------
Kenya's women-only villages offer protection from domestic violence and rape
A group of women in the dry heartland of central Kenya have almost entirely excluded men from their lives to protect themselves from domestic violence and rape.
The small community of Unity Village is one of several women-only settlements surrounding Archer's Post in the country's central region.
"There is no-one who can rape us here," Nkamasioi Lembwakita said, explaining why there were no men in the village.
The women live in traditional homes made from green branches, reeds and whatever they can find to make the roof watertight.
Nkamasioi Lembwakita, a Samburu woman who lives in Unity women's village
Ms Lembwakita said she had abandoned all thoughts of living with or around men.
"I do not want a husband anymore, because previously I suffered under my husband," she said.
It is still a widely held belief by both men and women in Kenya that a husband should discipline his wife with his fists.
Most of the women in the village have been subjected to violence by men. Others have been raped.
Alice Lenamungi explained what happened when she lived with her husband.
"I used to look after the goats while my children were at school," she said.
"When I came home in the evening my husband would beat [me] if I lost a goat in the fields. He would refuse me food and I'd sleep on an empty stomach."
About a year ago, Ms Lenamungi and her four children moved to Unity Village to escape the beatings.
"It's good because there is no-one troubling [me] and my kids are at school, I am in peace," she said.
She has cut all ties with her former husband.
"I do not want to hear from him. He has another wife now. I don't want to disturb them," she said.
Some of the women from Unity village making ornaments from beads
In the village the women make handicrafts and beaded jewellery to generate a little income, but business has been slow.
A series of tribal disputes between the Samburu, the Pokot and the Turkana tribes has spilled over into violence with people shot dead in clashes over grazing lands and during cattle thefts.
The fact some women have abandoned men may be seen as a sign of enlightenment.
They realise that life does not have to be violent. Attitudes appear to be changing, but it is a slow transformation.
In 2014, protests broke out after women were viciously stripped in public simply because they had been wearing something that men deemed inappropriate.
Apin Yasin, a project coordinator for the Samburu Youth education fund, has witnessed domestic violence disguised as a cultural norm.
But the 25-year-old said people of his generation were more aware.
"A big percentage [of young men] nowadays are trying to be modern," he said.
"They are not practising that [domestic violence] — because they went to school and they know the rights.
"They have learnt a lot about the rights of the women and the rights of the men and the rights of all human beings."
http://www.abc.net.au/news/2016-01-19/kenyas-women-only-villages-offer-protection-from-violence-rape/7056840
---------
IS Holding 3,500 Women And Children As 'Slaves'
19 January 2016
Islamic State is holding an estimated 3,500 women and children as slaves in Iraq, the United Nations has said.
Those being held are primarily women and children from the Yazidi community, but a number are from other ethnic and religious minority groups, according to a report issued in Geneva.
The UN Assistance Mission for Iraq and the UN's human rights office have documented widespread abuses that "in some instances amount to war crimes, crimes against humanity, and possibly genocide".
They also said IS militants have imposed a harsh rule marked by gruesome public executions.
Methods of execution include shooting, beheading, bulldozing, burning people alive and throwing them off the top of buildings.
The UN said it had verified reports on child soldiers, saying that 800 to 900 youngsters had been abducted in the Iraqi city of Mosul for military and religious training.
Some were killed when they tried to escape fighting in western Anbar province.
Between the beginning of 2014 and the end of October 2015, it said that at least 18,802 civilians had been killed in Iraq, and another 36,245 wounded.
The UN's human rights chief, Zeid Ra'ad Al Hussein, said: "Even the obscene casualty figures fail to accurately reflect exactly how terribly civilians are suffering in Iraq.
"The figures capture those who were killed or maimed by overt violence, but countless others have died from the lack of access to basic food, water or medical care."
He added that the report illustrated the "horror" that Iraqi refugees were attempting to escape from when they fled to Europe and other parts of the world.
IS seized large parts of Iraq in the summer of 2014, sweeping across northern and western areas.
However, in recent months Iraqi government forces have made advances against the group, taking back control of the city of Ramadi.
http://news.sky.com/story/1625530/is-holding-3500-women-and-children-as-slaves
URL: https://newageislam.com/islam,-women-and-feminism/new-age-islam-news-bureau/pakistan-failure-to-outlaw-child-marriage-sparks-outcry/d/106047
New Age Islam, Islam Online, Islamic Website, African Muslim News, Arab World News, South Asia News, Indian Muslim News, World Muslim News, Womens in Islam, Islamic Feminism, Arab Women, Womens In Arab, Islamphobia in America, Muslim Women in West, Islam Women and Feminism, Moderate Islam, Moderate Muslims, Progressive Islam, Progressive Muslims, Liberal Islam, Liberal Muslims