New Age Islam News Bureau
14 December 2021
• Rapist of Islamic Boarding School Students Worthy of Castration: Indonesian Govt
• Seven Female Icons Who Helped Define the Arab World in Religious Thought, the Arts and the Sciences
• Direct Women to Remove Burqa While Voting, Chhattisgarh BJP Leaders Demand
• Miss India Harnaaz Sandhu Wins Miss Universe Held In Israel Amid Boycotts And Protests
• Pakistan Holds First Women in Law Awards, Asma Hamid Bags Advocate Of The Year Title
Compiled by New Age Islam News Bureau
URL: https://www.newageislam.com/islam-women-feminism/pakistan-farminda-global-fulbright/d/125954
--------
Pakistan-Born Farmida Bi Made Law Firm Norton Rose Fulbright Global Chair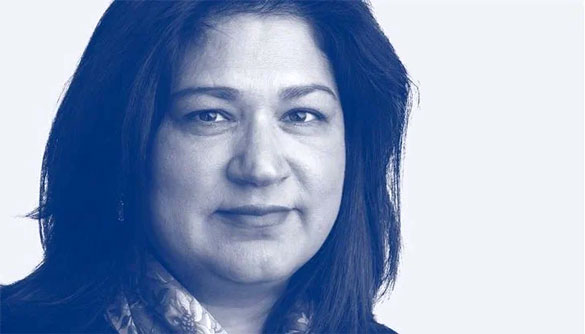 Global law firm Norton Rose Fulbright's newly appointed Global Chair Farmida Bi. — Norton Rose Fulbright website
-----
December 13, 2021
LONDON: Global law firm Norton Rose Fulbright has appointed Pakistani descent London capital markets and Islamic finance partner Farmida Bi as its Global Chair, effective January 1, 2022.
Norton Rose Fulbright is a global law firm that provides the world's preeminent corporations and financial institutions with a full business law service. In a statement issued to announce the development, the firm's Global Chief Executive Gerry Pecht said: "Farmida Bi has distinguished herself as a leader at our firm and an award-winning lawyer in the global business community."
With more than 30 years of experience in debt capital markets and Islamic finance, Farmida is looking forward to nurturing a culture of inclusivity and innovation around the world. Speaking to Geo.tv, the newly appointed global chair said that the industry has changed enormously in the last 30 years — from when she first entered it.
"There used to be very few senior women or people of colour," she recalled, highlighting that firms are now attempting to be much more inclusive and allowing people to flourish in accordance with their talents.
Farmida, named as one of Britain's top five most powerful Muslim women by The Times on its "Muslim Women Power List", was also recognised for her services to the law and charity by The Queen in the Birthday Honours 2020 list by being made a Commander of the Most Excellent Order of the British Empire (CBE).
Norton Rose Fulbright in its statement said Farmida's leadership and practice have been acknowledged with awards such as the Financial News "Top 20 Most Influential in Legal Services 2021" and "100 Most Influential Women in European Finance" from 2019-2021; the HERoes Top 100 Role Model List 2020 and 2019; the Lawyer's Hot 100 Leaders 2019; the "Outstanding Practitioner Award 2019" at the Euromoney, Europe Women in Business Law Awards; "Finance Team of the Year 2018" at the Legal Business Awards; and the Financial Times "100 Innovative Lawyers Europe 2018".
However, to get there wasn't easy for the Pakistan-born trailblazer and going forward she knows she will have to tackle several issues. Shedding light on the challenges she foresees as she assumes her new role, she said: "We have to deal with the changes and challenges that two years of COVID-19 have brought.
"We are not through the pandemic yet either, so rebuilding connections, supporting and training junior colleagues, and adapting to hybrid working, as well as supporting our clients who are responding to the climate emergency, will be important areas of focus for me."
Farmida was born in Pakistan, however, during her childhood, she along with her family shifted to the United Kingdom. Nonetheless, the new chair has some specific plans for her home country.
Sharing these, she said that the firm works for a broad range of clients in Pakistan, from the government to energy companies, establishing renewable energy projects as well as facilitating clients conducting transactions for mergers and acquisitions (M&A), litigation and fundraising.
"We hope to increase our work in Pakistan alongside local Pakistani law firms with which we have excellent relationships," Farmida said.
The world's leading lawyer on Islamic finance went on to say that she is very excited to see the growth of environmental, social, and (corporate) governance (ESG), and the greater role that Islamic finance — as a form of ethical finance — can play within it.
"The pandemic has created a need for impact based finance and Islamic finance is well-positioned to respond to that need," she explained.
Being a woman whose achievements have been celebrated around the world, Farmida feels great honour to become the Global Chair of the firm and to represent her "amazing" colleagues.
Sharing her advice for other women aspiring to make a name in the financial industry, she said: "Believe in yourself and keep going. You will get there in the end, although it's not always a straight line."
Source: The News Pakistan
https://www.thenews.com.pk/print/916400-pakistan-born-farmida-bi-made-norton-rose-fulbright-global-chair
--------
Rapist of Islamic Boarding School Students Worthy of Castration: Indonesian Govt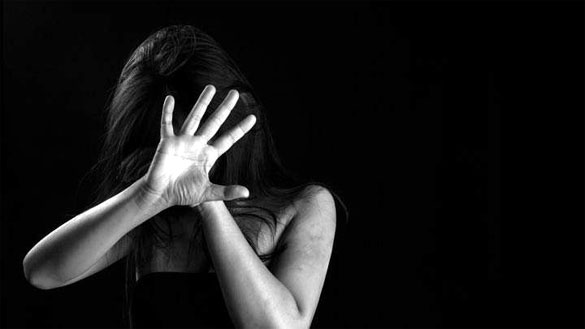 Illustration of rape. (shutterstock.com)
-----
13 December 2021
TEMPO.CO, Jakarta - The Women Empowerment and Child Protection Ministry on Monday strongly condemned the actions of an Islamic boarding school (Pesantren) owner who raped and molested dozens of his students. The ministry insisted that chemical castration should be used to punish the suspect.
The ministry's Deputy of Child Protection, Nahar, on Monday said "[The ministry] respects the ongoing legal proceedings and pushes for harsh penalties to be imposed on the suspect, who has committed heinous crimes against children who just want to get the best education."
Nahar believed the defendant can be subjected to the legal castration overseen by Law (UU) No.17/2016. The defendant, identified as HW, is now facing charges up to 20 years' imprisonment.
In general, he said that sexual violence in boarding schools is a recurring event, and thus he also urged for serious preventive measures from stakeholders. He called on Islamic boarding schools to establish a standard for nurturing students that are in their area of responsibility.
"The responsibility of teaching them must not entirely be given to the institutions," said Nahar.
Islamic boarding schools are also urged to provide its students with education that can help protect themselves from possible sexual assaults.
Source: TEMPO.CO
https://en.tempo.co/read/1538857/rapist-of-islamic-boarding-school-students-worthy-of-castration-govt
--------
Seven Female Icons Who Helped Define The Arab World In Religious Thought, The Arts And The Sciences
By Nadda Osman
13 December 2021
The role of women in Arab societies has long been a subject of debate and fascination both within the region and outside of it.
On the one hand, gender inequality is widespread and women are poorly represented in governance across the Arab world, as well as in other influential sectors.
On the other, the region has produced women who went on to influence the development of religious thought, the arts and the sciences.
They have been involved in the development of ascetic trends within Islam, founding the first educational establishments in the region and even creating daring new forms of architecture.
Here Middle East Eye profiles seven personalities, who represent a cross section of influential women from the medieval age up until the modern era.
Fatima al-Fihri
Fatima al-Fihri was born in 800 CE in the Tunisian city of al-Qarawiyyin and is credited with establishing the world's first university in the Moroccan city of Fez.
The University of al-Qarawiyyin was first established as an educational institution in 859 CE, and both Unesco and Guinness World Records have acknowledged it as the world's oldest university.
Al-Fihri was born to a wealthy merchant family who taught her the importance of education and religion.
While little is known about her personal life, it is believed she spent a lot of time as a youth studying Islamic jurispudence, as well as sayings and teachings attributed to the Prophet Muhammad.
When al-Fihri's father died, she inherited his wealth and decided to put it to good use by establishing a madrassa, or school that taught Islamic teachings.
Migrating to nearby Morocco in later life, she decided her new home needed a place where everyone, including women, could study.
Consequently, she established an institution for higher education, which she named after her hometown of al-Qarawiyyin.
The institute was made up of a mosque, library and teaching rooms, and taught Islamic and secular subjects, such as Quranic studies, Arabic grammar, mathematics and music.
Al-Qarawiyyin institute offered diplomas to certify academic attainment, seperating it from other similar places of learning which had been established earlier.
Famous graduates include the Jewish philosopher Maimonedes and the medieval Muslim sociologist Ibn Khaldun.
Sameera Moussa
Born in Egypt's Gharbia governorate in 1917, Moussa went on to become one of the country's most important nuclear scientists.
She first became interested in nuclear technology after the death of her mother from cancer while she was still a child.
Realising the importance of nuclear research in the treatment of disease, she is said to have promised to make: "Nuclear treatment as available and as cheap as Aspirin."
Moussa excelled at and graduated with a degree in Radiology in 1939, before becoming a researcher specialising in the impact of X-rays on different materials. As little was known about the field at the time, she became one of the world's leading authorities on the topic.
In the aftermath of the atomic bombings of Hiroshima and Nagasaki by the US in 1945, Moussa worked to ensure exclusively peaceful use of nuclear technology and organised a conference called Atomic Energy for Peace to lobby governments against the use of atomic weapons.
Her death in a car accident in 1952 was nevertheless shrouded in mystery, with some claiming it was orchestrated by Israel's Mossad intelligence agency to prevent the advancement of Egypt's nuclear research programme.
Zaha Hadid
Born in Baghdad in 1950, Hadid would go on to become one of the most important architects of the modern era, designing structures that are today found in global cities as diverse as London, Baku, New York and Antwerp, among others.
Her designs are notable for their unique and dynamic forms, which incorporate styles inspired by natural phenomena, such as waves and glaciers. Bucking mainstream trends in architecture, her radical designs earned her a reputation as a "deconstructivist". Made a dame in 2012, the British-Iraqi struggled early on her career in a male-dominated industry. Her earlier designs were considered too "aggressive" and never became more than plans on paper.
Hadid studied mathematics in the American University of Beirut, before studying architecture in London.
In 1979, she established Zaha Hadid Architects and her imaginative, unique designs became world renowned.
In 2004, she was the first woman to be awarded the Pritzker Architecture Prize, and following designed some of the world's most iconic and striking buildings, such as the London Olympics Aquatic Centre and China's Guangzhou Opera House.
Hadid also won the Stirling Prize for her work on the Evelyn Grace Academy, a Z-shaped secondary school in London's Brixton, which features a running track running through the centre of the building.
Another of her notable designs is Abu Dhabi's Sheikh Zayed Bridge, which features high arches and curves inspired by the rippling of sand dunes.
Hadid died in 2016 at the age of 65, leaving behind 36 unfinished projects, including Qatar's Al Janoub World Cup Stadium and the King Abdullah Petroleum Studies and Research Centre in Riyadh, Saudi Arabia.
Anbara Salam Khalidi
A writer, translator and feminist, Khalidi was the founder of one of the earliest women's societies in the Middle East, with her influence extending far beyond the borders of Lebanon, where she was born in August 1897.
From a family of Muslim religious scholars and politicians, Khalidi was well read, and became engrossed in reading literature from a young age.
She was soon introduced to feminist thought by a teacher at her school and started writing on the importance of women's education for newspapers in her teens.
During the First World War, Khalidi and a group of like minded women worked in schools and shelters as teachers, and later she travelled to Britain, where she familiarised herself with the suffragette movement and other feminist movements.
According to her memoir, published in Arabic in 1978, Khalidi said she rebelled against the veil at an early age and also refused marriage proposals until she was 30, after which she married Ahmad Samih Khalidi, who was from a well known family in Jerusalem.
In Palestine, she dedicated her time to campaigning and organising for Palestinan civil society, and resisting growing Zionist settlement.
However, along with more than 700,000 Palestinians, the Khalidis were forced to flee Palestine in 1948 during the Nakba. Khalidi died in Beirut in 1986.
Shajarat al-Dur, Sultana of Egypt
A ruler of Egypt with a name meaning "tree of pearls", Shajarat al-Dur was the wife of the first sultan of the Mamluk Bahri dynasty, and the first woman to sit on an Egyptian throne since Cleopatra.
Born in the early 13th century in what is now Turkey, al-Dur is known for being a rare example of a woman reaching the pinnacle of power in the pre-modern Islamic world.
Al-Dur was originally a slave but rose quickly within the palace to become Ayyubid Sultan As-Salih's main concubine and later wife.
When he died, his widow kept his death a secret and took partial control of Egypt's Muslim forces, helping them defeat Crusader armies at the Battle of Mansoura in 1250. The victory thwarted Crusader plans to use Egypt as a base with which to attack and recapture Jerusalem.
With As-Salih's death, there was an expectation for his consort to move aside and cede power to another man, however, al-Dur held on to power first by becoming the Sultana and then by marrying one of her husband's officers, a Turkic Mamluk, called Aybek.
In doing so, Aybek became sultan and the Ayyubid rule in Egypt came to an end with the Mamluks taking their place.
While Aybek took charge of military duties, al-Dur ran the sultanate, but their relationship turned sour when her husband took on a second wife. Al-Dur had Aybek murdered and tried to explain away the murder as a sudden and unexpected passing.
The Mamluk sultan's officers suspected foul play and under torture al-Dur's accomplices admitted the plot. Al-Dur was first imprisoned and later murdered herself.
Rabia al-Adawiyya, Sufi saint
One of the most important figures in the development of Sufism, Rabia al-Adawiyya, sometimes referred to as Rabia Basri, was born into an impoverished family in Basra, Iraq.
Born in the year 701 CE, al-Adawiyaa was sold into slavery, as her family struggled to make ends meet.
Records of her life state that after finishing her household duties, she would spend the entire night in prayer.
According to legend, one day, her master saw a shining light above her head, which illuminated the area around her, some accounts describe it as similar to a halo.
The vision convinced the man to release her on the basis that it would be wrong to keep such a pious woman in his service.
When she became free, Adawiyya dedicated herself to an ascetic lifestyle, rejecting material goods and marriage, and instead dedicating her life to the worship of God.
Her religious views were summarised in her poetry, and she held that belief in God should be based on love instead of fear of punishment or want of reward.
Adawiyya died in her early to mid-80s, and would go on to inspire Sufi thinking for centuries to come.
Fairuz, singer
The voice of Fairuz is ubiquitous around the Middle East and beyond. Her songs evoke feelings of nostalgia, serenity and longing.
Born in Beirut in 1934, Fairouz, born Nuhad al-Haddad, was discovered in her teens by a musician named Mohammed Fleifel. She later acquired the nickname Fairouz, Arabic for turquoise, after her first performance on Radio Lebanon in the late 1940s.
Fairuz's larger than life personality and musical breadth have helped form the archetype of the Arab diva, which artists even today attempt to emulate.
The Lebanese singer grew in popularity, with lyrics extolling the virtues of the Arab nation, of love, and the Palestinian cause.
One of her most well-known songs is Sanarjaou Yawman (We Shall Return One Day), which was dedicated to those forced into exile following the creation of Israel in 1948.
The artist, now 86, is considered an institution across Lebanon and the wider Arab world.
Source: Middle East Eye
https://www.middleeasteye.net/discover/arab-world-seven-female-icons
--------
Direct Women To Remove Burqa While Voting, Chhattisgarh BJP Leaders Demand
SRISHTI LAKHOTIA
December 14, 2021
Remove Burqa While Voting, Demands Chhattisgarh BJP: As the date for the urban body election in Chhattisgarh nears, the Bharatiya Janata Party (BJP) leaders have expressed worries over Muslim women wearing a burqa while going to vote. The leaders of the political party approached the State Election Commission on December 13, yesterday, citing concerns over fraud during the electoral process.
The elections for 15 urban bodies in the state of Chhattisgarh will take place on December 20. The nominations for the polls began on November 27. In a day, elections for four municipal corporations and seventeen wards will also be conducted. The polls are scheduled to be held through ballot papers and the results will be announced on December 23. The State Election Commission Thakur Ram Singh has imposed the code of conduct during polls in all the cities where the polls are scheduled to take place.
However, yesterday, the BJP leaders approached Singh with a memorandum, stating their objection to Muslim women wearing burqa while voting. This was submitted by Birgaon election-in-charge Ajay Chandrakar, BJP spokesperson and former minister Rajesh Munat, former MLA Devji Bhai Patel, Raipur District President Srichand Sundrani and OP Chaudhary.
"If the burqa can be removed to make a voter card, then why not for voting," stated the BJP leaders. The leaders further expressed concerns over Abdul Rauf ward in the area. Calling it "sensitive" the leaders demanded police protection for campaigning party leaders in the area. The leaders also alleged that there are 452 fake voters with addresses of four houses at Abdul Rauf ward of Birgaon.
When the elections were announced, the opposition party in the state BJP's state president Vishnudeo Sai said that the party will show strength and winning the elections will be like "conquering" the congress.
Although this is not the first time BJP has raised this issue during elections. Ahead of the sixth and seventh phase of the Uttar Pradesh polls in 2017, the political party leaders had written to the Election Commission demanding women police officials at polling booths to check voter ids of women wearing the burqa. They had demanded for the same during the Assam polls in 2016.
Source: Shethe People
https://www.shethepeople.tv/news/remove-burqa-while-voting-bjp-chhattisgarh/
--------
Miss India Harnaaz Sandhu Wins Miss Universe Held In Israel Amid Boycotts And Protests
December 13, 2021
EILAT: Miss India Harnaaz Sandhu was crowned Miss Universe in the Israeli city of Eilat early Monday, with several contestants defying pressure to boycott in support of the Palestinians.
The 70th edition of the annual pageant, held in Israel for the first time, has also faced complications from the coronavirus pandemic.
Sandhu took the top prize in the Red Sea resort with Paraguay's Nadia Ferreira first runner-up and Miss South Africa Lalela Mswane taking the second runner-up spot.
South Africa's Ministry of Sports, Culture and Arts had urged its contestant to stay away from Eilat, citing "atrocities committed by Israel against Palestinians."
The call echoed Palestinian groups who pleaded with contestants to avoid the event.
The Palestinian Campaign for the Academic and Cultural Boycott of Israel wrote: "We urge all participants to withdraw, to avoid complicity in Israel's apartheid regime and its violation of Palestinian human rights."
The 80 contestants also included Miss Morocco Kawtar Benhalima and Miss Bahrain Manar Nadeem Deyani, whose majority Muslim nations normalised ties with Israel last year.
In an interview with AFP in Jerusalem late last month, the outgoing Miss Universe Andrea Meza, of Mexico, said the pageant should steer clear of politics.
"Miss Universe isn't a political movement, nor a religious one. It's about women and what they can offer."
Muslim-majority Indonesia and Malaysia, nations that do not have diplomatic relations with Israel, have not sent contestants but both cited complications related to the pandemic, not Israel's rights record.
Source: Arab News
https://www.arabnews.com/node/1985986/lifestyle
--------
Pakistan Holds First Women In Law Awards, Asma Hamid Bags Advocate Of The Year Title
November 25, 2021
Pakistan's 1st Women in Law Awards 2020-21 and symposium on diversity and inclusion took place on Wednesday, November 24, 2021 in Islamabad.
The Women in Law Initiative Pakistan is a leading and pioneer collective working for equality of opportunity and networking of female lawyers in Pakistan. It was established in the year 2016 and has consistently worked to highlight and mainstream gender equality in the legal profession through various initiatives.
This collaborative project was curated by Women in Law Initiative Pakistan under patronage of Federal Ministry of Law and Justice with Support from Australian High Commission and British High Commission and Group Development Pakistan (GDP) featured 71 nominees in 18 categories. Advocate Asma Hamid was declared winner in the category 'Advocate of the Year' while Maliha Zia Lari won the award for 'Outstanding Comeback of the Year' and as Gender and Diversity Champion (Sindh). The awards also honoured law students, rising stars and gender and diversity champions. In the entity categories, Axis law Chambers won the award for most inclusive law firm amongst others.
The complete list of winners is as follows:
Advocate of the Year: Asma Hamid
Rising Star of the Year: Winner — Barrister Jugnoo Kazmi, 1st Runner Up — Khushbakht Shah Jillani, 2nd Runner Up — Hira Saleem
Gender Project/Initiative of the Year: Banning Two-Finger Test Petition Axis Law Chambers
Most inclusive law firm: Axis Law Chambers
Best Gender and Diversity Rights Advocacy: Blueveins
Best Prosecutor: Alvina Shah
Best ADR Lawyer: Dr Nudrat Piracha
Pro bono Contributor of the Year: Barrister Jannat Ali Kalyar
Mentor of the Year: Shabnam Ishaque
Academic of the Year: Abira Ashfaq
Unsung Achiever of the Year: Noor ul sabah
Outstanding Comeback of the Year: Maliha Zia Lari
Transactional Lawyer of the Year: Amina Ahmed
Sole Practitioner of the Year: Barrister Shayyan Qaiser
In-House Legal Counsel: Fatima Gohar & Mehvish Muneera (TIE)
Gender and Diversity Champions: Maliha Zia Lari, Rubina Naz, Maria Farooq, Sabira Islam
Legal Department of the Year: Novo Nordisk Pharma
Law Student of the Year: Winner — Maha Hussain, 1st Runner Up — Ashba Nawaz, 2nd Runner Up — Neelum Ibrar Chattan
The awards are aimed to promote visibility to the work of female legal professionals and encourage entities to promote inclusive practices. Addressing the event, Parliamentary Secretary Barrister Maleeka Bokhari said: "I am delighted that today we are finally formally celebrating women's achievements in law. It is a great moment for me and very refreshing indeed."
Speaking on the occasion Nida Usman Chaudhary, the founder of Women in Law initiative Pakistan and curator of this collaborative action for increasing women's representation in law said: "To see female lawyers being given their due recognition and visibility at the national level has truly been a dream for which we at Women in Law have worked for all these years. This would never have been possible without the leading support of Hon'able Federal Law Minister Dr Muhammad Farogh Nasim and Parliamentary Secretary, Federal Ministry of Law and Justice, Barrister Maleeka Bukhari. Their dedication, commitment and role for increasing women's representation in law through this historic public-private partnership will pave the way for a more inclusive legal profession and contribute to access to justice in more ways that we can imagine. In spite of the challenges that came our way, support from the Federal Ministry, our sponsors, the Australian High Commission, the British High Commission and implementing partner, Group Development Pakistan, has been unflinching for which I am very grateful. We are very happy that all our hard work is now coming together for everyone to see."
The event began with a symposium on diversity and inclusion which featured a panel talk on fair representation. The speakers included Justice (r) Naisra Iqbal, Barrister Taimur Malik, Barrister Aneesa Agha and ASP Ayesha Gul. The panel talk was moderated by Valerie Khan from GDP. The panel highlighted the need for institutional responsibility and reforms for fair representation in the justice sector through constitutional and legal amendments but also softer measures for undertaking gap analysis studies, gender audit of laws and policies and setting up of diversity and inclusion committees to ensure fair representation in all sphere of justice sector, including in the process and conversations towards this reform.
The event also featured the launch of 'Pakistan Journal of Diversity and Inclusion' — Pakistan's premier international publication featuring original academic legal scholarship on thematic areas designed to promote debate and discourse around diversity, inclusion and reforms. It was followed by paper presentations by individual authors whose papers had been shortlisted and selected for publication in the Pakistan Journal of Diversity and Inclusion.
Source: Dawn
https://www.dawn.com/news/1660176
--------
URL: https://www.newageislam.com/islam-women-feminism/pakistan-farminda-global-fulbright/d/125954
New Age Islam, Islam Online, Islamic Website, African Muslim News, Arab World News, South Asia News, Indian Muslim News, World Muslim News, Women in Islam, Islamic Feminism, Arab Women, Women In Arab, Islamophobia in America, Muslim Women in West, Islam Women and Feminism