New Age Islam News Bureau
22 Apr 2020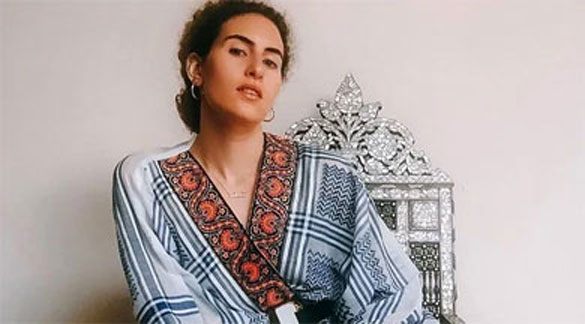 Saudi singer tamtam is one of the performers. (Instagram/@tamtamsound)
------
• OIC Chief Wants More Encouragement for Women to Join ICT Sector
• Iraq: Urgent Need for Domestic Violence Law
• Saudi Women Rappers, Singers to Star in At-Home Concert on Instagram
• Community Leaders Praise Spenborough's Muslim Women's Group, 'Help Your Neighbour'
• Govt Taking Measures to Empower Women: Secretary WDD of Pakistan,Saira Attah
• BJP MP Tejasvi Surya's Old Tweet on Arab Women Sparks Backlash, Indian Envoy Appeals For Restraint
• Canadian Wants to Deport Muslim Doctor for Running Virginity Tests on Women in Afghanistan
• Pandemic Adds Hardship to Iranian Women Functioning as Family Breadwinners
• MCO: 27 More Pregnant Women Brought Home fromSingapore
Compiled ByNew Age Islam News Bureau
URL; https://www.newageislam.com/islam-women-feminism/oic-chief-wants-more-encouragement/d/121642
-------
OIC chief wants more encouragement for women to join ICT sector
April 21, 2020
JEDDAH: The head of the Organization of Islamic Cooperation (OIC) has called for greater efforts to encourage women to join the ICT sector, the Saudi Press Agency reported.
Dr. Yousef Al-Othaimeen, who is OIC-secretary-general, said it was important to equip women with digital skills and for them to choose subjects such as mathematics, engineering, computing and science.
Al-Othaimeen said: "The OIC gives great importance to empowering women and young women in the area of information and communications technology, and providing equal opportunities for men and women to study and work in that area which is progressing and necessitating more investment as the basis for economic growth and social development."
International Girls in ICT Day supports the creation of a global environment that empowers and encourages girls and young women, as well as boys and young men, to consider careers in information and communication.
https://www.arabnews.com/node/1662886/saudi-arabia
--------
Iraq: Urgent Need for Domestic Violence Law
April 22, 2020
(Beirut) –The death on April 18 of a 20-year-old woman in Najaf, possibly at the hands of her husband, should act as a wake-up call for Iraqi legislators to pass a law against domestic violence, Human Rights Watch said today. Iraqi authorities should investigate and prosecute domestic violence, and ensure appropriate sentences for violence against women.
"Domestic violence has always plagued Iraq," said Belkis Wille, senior crisis and conflict researcher at Human Rights Watch. "We see case upon case of women and girls dying at the hands of their families, Iraq's lawmakers have not done enough to save those lives."
On April 12, a video surfaced on social media of the woman in a hospital with severe burn wounds. Her mother told Human Rights Watch that eight months ago her daughter married a police officer who had only allowed her to visit her parents once since then. On April 8, her mother said, the husband called to tell her that his wife had a "slight burn accident" and was in the hospital.
The mother could hear her daughter screaming. She rushed to the hospital, where the husband's mother blocked her from seeing her daughter. Police took the young woman's statement while her mother was blocked from the room, the mother said. On April 11, when she was able to enter the hospital room, her daughter told her that her husband had beaten her so badly on April 8 that she poured gasoline on herself and warned him that unless he stopped, she would light herself on fire.
"I still don't know if he lit her on fire or she did it herself, but she told me she burned for three minutes while he just watched, and finally his father, also a policeman, came in and put out the fire," the mother said. "She begged them to take her to the hospital but they waited for over an hour before doing so. Her father-in-law then pretended to the police that he was her father and said to them the fire had been an accident."
The young woman died on April 18. Najaf's governor, Loai al-Yasiri, told Human Rights Watch on April 15 that the authorities had established an investigation committee and arrested the husband, father-in-law, and the husband's uncle. Al-Yasiri said that this case would likely be resolved through a mediation in which the husband' family's ashira (clan) would negotiate with Samira's family's ashira to reach a non-judicial settlement.
Domestic violence remains a serious problem in Iraq. The Iraq Family Health Survey (IFHS) of 2006/7 found that one in five Iraqi women are subject to physical domestic violence. A 2012 Planning Ministry study found that at least 36 percent of married women reported experiencing some form of psychological abuse from their husbands, 23 percent verbal abuse, 6 percent physical violence, and 9 percent sexual violence.
ThikraSarsim, deputy director of Babel Tower, a Baghdad nongovernmental organization, told Human Rights Watch on the day that the young woman died: "She will not be the last one so long as the law does not protect women. My organization has documented many honor killings over the years, but the death certificates instead say 'suicide.'"
While the Iraqi constitution expressly prohibits "all forms of violence and abuse in the family," only the Kurdistan Region of Iraq has a law on domestic violence. Iraq's criminal code, applicable in both Baghdad-controlled territory and the Kurdistan Region, criminalizes physical assault but lacks explicit mention of domestic violence. Instead, article 41(1) gives a husband a legal right to "punish" his wife, and parents to discipline their children "within limits prescribed by law or custom." The penal code provides for mitigated sentences for violent acts, including murder, for "honorable motives" or for catching one's wife or female relative in the act of adultery or sex outside of marriage.
Iraqi parliamentary efforts to pass a draft law against domestic violence stalled throughout 2019 and 2020. Wahda Jumaili, a member of the parliament's human rights committee, told Human Rights Watch that some members blocked the law because they do not believe that the state should punish honor killings or parents' corporal punishment of their children. ShathaNaji, head of the Women for Peace Organization, said one member of parliament told her, "Do you really want to make our society just like a Western one, where I cannot even punish my son if he comes home late?"
The 2019 version of the draft anti-domestic violence law seen by Human Rights Watch includes provisions for services for domestic violence survivors, protection (restraining) orders, penalties for their breach, and the establishment of a cross-ministerial committee to combat domestic violence. However, the bill has several gaps and provisions that would undermine its effectiveness.
One major problem is that the draft law prioritizes reconciliation over protection and justice for victims. Naji said that victims of domestic violence in Iraq rarely make criminal complaints via the police. Instead, the community police play a mediatory rather than a law enforcement role, and focus on reconciling victim and the abuser in line with community practices.
Iraq has few working shelters and domestic violence victims are often temporarily housed in female prisons. The 2019 draft law would establish government shelters in coordination with local women's rights organizations. In October 2019, Human Rights Watch interviewed five Iraqi women living in a shelter who said they had fled their homes because of years of domestic violence, including rape and forced prostitution, by family members or their husband.
One 18-year-old woman told Human Rights Watch that her brother forced her to marry a friend of his at age 14. Her family, the police, and ultimately a local judge refused to help when she told them that her husband beat her and forced her into prostitution. She said that after she finally fled and went into hiding, her brother wanted to kill her. "[It is] normal in my family to kill someone - my grandfather killed his sister and my uncle killed his sister," she said.
Measures to combat domestic violence are all the more urgent in the context of the Covid-19 pandemic. UN Women has warned that lockdowns can lead to higher rates of violence in the home, as evidenced by spikes in domestic violence around the world, including in Brazil, China, France, Kenya, Kyrgyzstan, South Africa, and the UK.
Speaking of Iraq, Naji, of the Women for Peace Organization said, "Now you might have three families living together, 20 people, all in one small home, and we have no adequate system to be monitoring the potential escalation of domestic violence cases because they aren't being reported."
In 2019, Human Rights Watch interviewed two migrant domestic workers who said that their employers routinely beat them and one said her employer raped her. Migrant domestic workers face particular risks, with police rarely protecting even those who try to make a criminal complaint.
Measures around the lockdown should include ensuring that domestic violence victims are not arrested when seeking assistance or escaping abuse. The authorities should immediately communicate zero tolerance for domestic violence and ensure that hotlines and other assistance is available to survivors, their neighbors, or families to report abuse. The authorities should also set procedures to intervene, and assist survivors by ensuring refuge or protection orders to expel abusers from their homes, Human Rights Watch said.
On April 9, President Barham Salih nominated Mustafa al-Kadhimi as prime minister-designate. Al-Kadhimi, is expected to present his cabinet to the parliament in late April. Iraq's parliament, elected in September 2018, is still in office, though currently not meeting because of the pandemic.
When parliament resumes its sessions, it should urgently revise the draft law against domestic violence to ensure that it meets international standards and then pass it without delay, Human Rights Watch said. The government should meanwhile consult with local women's rights organizations to open more shelters for survivors of domestic violence, and donor governments should fund private shelters for victims of domestic violence.
"It should not take a global pandemic for Iraqi legislators to address the other deadly pandemic of domestic violence, but failure to do so will cost more lives" Wille said.
https://www.hrw.org/news/2020/04/22/iraq-urgent-need-domestic-violence-law
--------
Saudi women rappers, singers to star in at-home concert on Instagram
April 21, 2020
DUBAI: We might not get to experience the thrill of physically attending an in-real-life show while we're all social distancing, but radio personality HassaneDennaoui — more commonly known as Big Hass — has curated the next best thing: A live online concert featuring performances from rising Saudi female artists.
Following on the success of "The Beat DXB Lockdown," an online music festival that took place last week, Dennaoui has announced another virtual musical event, "The Beat DXB Lockdown: Saudi Femmes." Set to take place on Wednesday, the online event aims to spotlight the lesser-known, growing female music scene in the Kingdom while simultaneously empowering and celebrating the creativity and talent of the Saudi artists who make it up.
"We are living in unprecedented times: We are all confined at home, so why not take advantage of this situation and turn it into something positive, inspiring and beneficial for the independent music scene," said Dennaoui to Arab News. "My heart beats Saudi Arabia, so I never skip a chance to support the hip-hop scene, or in this case, Saudi female artists."
In partnership with wristwatch label Baby-G, the virtual showcase will feature performances from 13 artists including tamtam, a Riyadh-born Los Angeles-based singer who has gained a cult following for her socially conscious music, R&B singer Roya and Jeddah-based Sarah Chafei, among others. Opera musician Sawsan Al-Bahiti, soul singer Lady Lou and Jeddah-based vocalist Amal will also be participating in the digital concert.
"I have been fascinated since the beginning of social distancing by how much people have come together through music," stated Al-Bahiti. "The performances that take place live on social media have made the world one big audience. These online shows have allowed viewers to feel closer to the artist and helped the artist reach their fans in a very heartwarming way."
Each singer will go live from her own Instagram account while the full lineup can be viewed live online at www.thebeatdxb.com.
https://www.arabnews.com/node/1662716/lifestyle
--------
Community Leaders Praise Spenborough's Muslim Women's Group, 'Help Your Neighbour'
By Sam McKeown
21st April 2020
As part of the nationwide 'Help Your Neighbour' campaign, launched by the Ahmadiyya Muslim Association, Spen Valley's Ahmadiyya Muslim Women's Association (AMWA) helped two local groups which are providing relief to communities during the coronavirus (Covid-19) outbreak.
The first group which was assisted is the new foodbank set up in Cleckheaton by Reverend Brunel James, Reverend Ray Barrett and Councillor John Lawson.
Mrs Rashda Ahmad, outreach coordinator for the AMWA in Spen Valley said: "Helping our neighbours is a basic duty of all Muslims.
"This is even more important in a time like this with the Coronavirus outbreak causing hardship and anxiety in our communities.
We are very grateful to be able to play our small part in helping two wonderful groups that help alleviate poverty. We also wish to thank Wendy Clough, Community Champion at Morrisions,
With demand for foodbanks increasing, and expected to rise further, the AMWA launched a national campaign to help food banks up and down the country.
The AMWA in Spen Valley provided a boost to Cleckheaton Food Bank by donating £400 in provisions and £100 in cash on Easter Monday (April 13).
The registered charity is the only Baby Bank in North Kirklees and provides support and assistance to mothers and children throughout the Spen Valley, as well as parts of Wakefield.
Baby Bank Manager, Angela Surtees, was delighted with £421 of provisions and an £80 cash donation presented to the Baby Bank on Sunday.
Reverend Brunel James applauded the massive contribution the Spen Valley Ahmadiyya Muslim Women's Group have had made to help get the project off the ground.
https://www.dewsburyreporter.co.uk/education/community-leaders-praise-spenboroughs-muslim-womens-group-2544908
--------
Govt Taking Measures To Empower Women: Secretary WDD of Pakistan, Saira Attah
Faizan Hashmi
21st April 2020
QUETTA, (UrduPoint / Pakistan Point News - 21st Apr, 2020): Secretary Women Development Department Saira Attah on Tuesday said that provincial government was taking practical measures to empower women economically and, in this context, work on various women's development projects was underway.
She said this while inspecting ongoing development schemes including the business Centers for Women's Welfare and Economic Stability, Women's hostel, and women's market under the Women Development Department in Kharan.
Saira Attah also expressed her resentment over the use of substandard materials in the construction of ongoing projects, and strongly directed the contractors of projects to ensure the standard of materials during the construction of projects otherwise strict action would be taken against him when projects could not be completed with quality basis.
She said that Chief Minister Balochistan Mir Jam Kamal Khan was paying special attention to empowering of women and he was taking possible steps to provide equal opportunities for development to women in all walks of life, adding that women would get better opportunities for economic and facilities from completion of ongoing schemes.
Secretary Women Development Department said the waste of available resources in ongoing project would not be tolerated and action would be taken to conduct investigation against responsible persons so that quality construction of projects would be ensured for interest of women in province.
She was inspecting all going development schemes related to Women Development in the province in order to ensure the standard of projects for betterment of the women.
https://www.urdupoint.com/en/pakistan/govt-taking-measures-to-empower-women-saira-899592.html
--------
BJP MP Tejasvi Surya's old tweet on Arab women sparks backlash, Indian envoy appeals for restraint
April 22, 2020
Bharatiya Janata Party MP Tejasvi Surya's derogatory tweet from 2015 on Arab women has resurfaced on social media, triggering severe backlash.
The tweet, which has now been deleted, began doing the rounds after a business person in Dubai, Noora AlGhurair, posted a screenshot of it, Deccan Herald reported on Tuesday. In the post, Surya claimed to have cited controversial television personality and writer Tarek Fateh. "95% Arab women have never had an orgasm in the last few hundred years!" the BJP leader's tweet read. "Every mother has produced kids as act of sex and not love."
Pity Ur upbringing @Tejasvi_Surya that respect for women couldn't be instilled in U despite India having some great female leaders .Please note if someday the govt bestows a foreign ministry to you, avoid travelling to Arab lands. You are not welcome here. This will be remembered
The BJP leader, who became an MP last year, deleted the tweet after it attracted widespread criticism. However, archived comments tweeted by social media users showed that he had attempted to justify what he had said, according to The Telegraph. "I have merely stated what Tarek Fatah said," Surya had tweeted before removing the post. "Having said that, I agree with him that Islamofascism is [a] grave threat to civilisation."
Surya has now defended his statement saying that the tweet was posted when he had not begun his career as a politician. "Must I even react to something from when I was not in public life?" he told Deccan Herald. "The same happened even during the 2019 Lok Sabha elections. So, I guess this is going to be an annual fixture."
The BJP MP's secretary Aravind S told The Telegraph that the post had cited the Pakistani-Canadian journalist's quote to Swarajya magazine for its March 2015 edition.
The Indian Parliament's deletion of this comment will not forget us of the heinous insult from it..We demand urgent and immediate accountability from Parliament and the government.We, the Arab Muslim women, are generational educators and directors of global competencies.#india
The resurfaced tweet sparked strong reactions from Arab nationals. "Pity your upbringing Tejasvi Surya that respect for women couldn't be instilled in you despite India having some great female leaders," AlGhurair tweeted. "Please note if some day the government bestows a foreign ministry to you, avoid travelling to Arab lands. You are not welcome here. This will be remembered."
Lawyer Mona Alarbash tweeted: "We demand urgent and immediate accountability from [the Indian] Parliament and the government. We, the Arab Muslim women, are generational educators and directors of global competencies."
Mejeb-al-shrika from the Kuwait Institute of Law and Legal Studies called for action against the BJP leader. "Respected Prime Minister Narendra Modi, India's relation with the Arab world has been that of mutual respect," he tweeted. "Do you allow your parliamentarian to publicly humiliate our women? We expect your urgent punitive action against Tejasvi Surya for his disgraceful comment."
On Tuesday morning, Princess Hend Al Qassimi, a member of the United Arab Emirates royal family, tweeted a screenshot of a law on hate speech. "UAE law applies on nationals and non-nationals in terms of hate speech," she tweeted.
Following a report in NDTV about Islamophobic social media posts, Al Qassimi tweeted: "I knew India, the country of Gandhi, a country which suffered enough. The whole world is on its nerves with Covid-19, but the hate should stop."
Some members of the Opposition also condemned Surya's remarks. Congress leader Sanjay Jha tweeted: "The BJP gives tickets to Pragya Singh Thakur and Tejasvi Surya etc because it helps popularise their hard-line bigoted political profile. But the chickens usually come home to roost. Today, India stands embarrassed, humiliated."
Former MP and Congress spokesperson Udit Raj said Surya should not have deleted his comment but followed it up with another outrageous statement. "Tejasvi Surya shouldn't have run from the debates on Arab woman orgasm," Raj tweeted. "It may be worse in rural India. For his information, one of four women have sex out of wedlock in Iran. He should know hymenoplasty is increasing fast in Tehran. Without having orgasm, it isn't possible."
Meanwhile, India's envoy in the UAE Pavan Kapoor has urged Indians in the country against discriminatory posts amid reports of Islamophobic comments made on social media. "India and [the] UAE share the value of non-discrimination on any grounds," he tweeted. "Discrimination is against our moral fabric and the rule of law. Indian nationals in the UAE should always remember this."
https://scroll.in/latest/959836/bjp-mp-tejasvi-suryas-old-tweet-on-arab-women-sparks-backlash-indian-envoy-appeals-for-restraint
--------
Canadian wants to deport Muslim doctor for running virginity tests on women in Afghanistan
April 22, 2020
This is a welcome response, but it's strange coming from the Canadian government, which has often wielded the "Islamophobia" battering ram. The former Conservative government, to which Prime Minister Justin Trudeau has referred as "Islamophobic," passed the "Zero Tolerance for Barbaric Cultural Practices Act." However, following the Trudeau win in 2015, the Senate approved a bill to remove mention of "barbaric cultural practices" because this was deemed to be "insulting to cultures in Canada," according to Liberal Senator Mobina Jaffer.
This implied that referring to forced marriage, female genital mutilation (FGM), honor murder, virginity tests and the like as barbaric was "insulting to cultures in Canada," which is ludicrous. Aside from Jaffer's patronizing and absurd political correctness, which harmed women, the "cultures in Canada" to which she was referring was really Islamic culture only. No other religion or culture sanctions such abuses. But to point this out is deemed to be Islamophobic in Canada. The National Council of Canadian Muslims (formerly CAIR-CAN) provided a definition of Islamophobia as follows: "fear, prejudice, hatred or dislike directed against Islam or Muslims, or towards Islamic politics or culture." The Liberal government has fully enshrined the word "Islamophobia" in its program, basing numerous policies on the anti-Islamophobia Motion M-103. That Motion was followed up by a 23-million-dollar initiative to "monitor citizens for compliance," among other disquieting measures. I myself was fired by the government of Canada for criticizing the very elements of Islamic politics and culture which are contrary to human rights.
So now it is being reported that "Canadian immigration authorities want to deport a female doctor who ran 'virginity tests' on women in Afghanistan, arguing that her actions are a crime against humanity….Saida Ahmadi worked at a hospital in northern Afghanistan before coming to Canada in 2017 and making a refugee claim."
In Afghanistan, virginity tests may be used as evidence in court when prosecuting females for having sex before marriage, a crime known as zina.
Although the National Post article points out that "according to the World Health Organization, virginity testing has no scientific or clinical basis," that same organization published guidelines on "Hymen care for unmarried Muslim females: role of the forensic consultant in gynaecology interventions." This showed the WHO's recognition of what virginity means in Islam. Back as 2008, the New York Times ran an article investigating the "debate over Islam and virginity." The article was about a private clinic that "restored" the virginity of Muslim women. The reason couldn't have been explained any better than it was by one student who opted for the restoration surgery: "In my culture, not to be a virgin is to be dirt," she said. She went on to say: "Right now, virginity is more important to me than life."
The importance of virginity in Islam is backed up by both religion and culture. The greatest level that any Muslim can achieve in Islam is martyrdom, and the reward for it is 72 virgins. No better deed. No better reward.
The Messenger of Allah said: 'There are six things with Allah for the martyr… he is married to seventy-two wives among Al-Huril-'Ayn [virgins] of Paradise…". (Jami' At-Tirmidhi, Vol. 3, No. 1663, p. 410).
This hadith attributes the teaching about 72 virgins as a reward for martyrdom to Muhammad himself. Verses that back up killing and being killed in the way of Allah (that is, Islamic martyrdom) as the highest calling for any Muslim include these:
The Prophet said, "Nobody who dies and finds good from Allah (in the Hereafter) would wish to come back to this world even if he were given the whole world and whatever is in it, except the martyr who, on seeing the superiority of martyrdom, would like to come back to the world and get killed again (in Allah's Cause)." (Bukhari Book 52, Hadith 53).
A man came to Allah's Apostle and said, "Instruct me as to such a deed as equals Jihad (in reward)." He replied, "I do not find such a deed. (Bukhari Book 52, Hadith 44)
"Let those fight in the way of Allah who sell the life of this world for the other. Whoso fighteth in the way of Allah, be he slain or be he victorious, on him We shall bestow a vast reward." (Quran 4:74)
So now the government of Canada is now being "Islamophobic" by its own definition of the word. The barbaric practice of virginity tests is no different from FGM, child brides, honor murder, etc. Will the Liberal Government of Canada now — for starters — take serious action against such practices such as FGM, which according to the Ontario Human Rights Commission is a big problem in Canada and a violation of human rights?
"Canadian government battles refugee board to deport doctor who conducted 'virginity tests' in Afghanistan," National Post, April 11, 2020:
Canadian immigration authorities want to deport a female doctor who ran "virginity tests" on women in Afghanistan, arguing that her actions are a crime against humanity.
Global News reports that Saida Ahmadi worked at a hospital in northern Afghanistan before coming to Canada in 2017 and making a refugee claim.
In Afghanistan, virginity tests may be used as evidence in court when prosecuting females for having sex before marriage, a crime known as zina.
In interviews with Canadian immigration officials, Ahmadi said that "virginity exams were part of her duties, though they were not routine."
Officials have accused Ahmadi of performing virginity tests at the "request of the state" and testifying on the results in court. The Canadian government said that aiding such prosecutions are a crime against humanity.
Ahmadi had said she believed that the tests were performed with consent from the women and that she would not have done the tests had she known they would be used in an Afghan court.
In August 2016, Ahmadi examined a woman named Soraya, who was accused of zina. Ahmadi said she signed a report stating her opinion that Soraya was not a virgin. Ahmadi testified in court, later saying that her testimony was limited to confirming her signature on the virginity test report. Soraya was sentenced to seven years imprisonment.
Ahmadi said she left Afghanistan after getting threatening calls from Soraya's family. According to a Canadian immigration report, Ahmadi arrived to Canada from the U.S. in 2017.
The Immigration and Refugee Board ruled that although the tests were "part of the systematic oppression of women in Afghanistan," they were not a crime against humanity. The IRB's Immigration Appeal Division ruled that Ahmadi did not make a significant contribution to "the systems in Afghanistan which oppress women."
https://www.weeklyblitz.net/world/canadian-wants-to-deport-muslim-doctor-for-running-virginity-tests-on-women-in-afghanistan/
--------
Pandemic Adds Hardship to Iranian Women Functioning as Family Breadwinners
April 21, 2020
A prominent Iranian women's rights activist says the coronavirus has made it much harder for women — many of whom are sole breadwinners — to meet their families' daily needs.
Speaking to VOA Persian by phone from her home in Tehran last Thursday, GitiPourfazel said before the pandemic, many Iranian women made only a small income from selling handicrafts or working in factories.
"Under stay-at-home and quarantine orders, they face considerable problems in meeting their daily needs and those of their families," she said.
Iran's Islamist rulers shut down much of the economy last month and urged people to stay home to curb the nation's pandemic, which has been the largest and deadliest in the region.
Declaring the worst of the outbreak to be behind them this month, Iranian officials began allowing economic activities to resume nationwide, while urging citizens to maintain social distancing and other health precautions.
Iran's economy has been in a recession since 2018, when its long-running problems with government mismanagement and corruption were compounded by the United States toughening unilateral sanctions aimed at pressuring Tehran to end perceived malign behaviors.
An International Monetary Fund report released April 14 said Iran saw its recession deepen in 2019, with GDP shrinking 7.6% after a 5.4% contraction the year before. The IMF also projected Iran would see a third consecutive year of recession in 2020, with GDP contracting a further 6%.
Iran's shrinking economy and corresponding surge in unemployment, especially among men, has forced more women into becoming family breadwinners, or heads of household, according to a Feb. 12 article by Iranian state-approved news agency Rokna.
Rokna cited comments from Iranian lawmaker Nahid Tajeddin, who told parliamentary news site ICANA last August that there were more than 3 million female-headed households in the country, a number she said had increased significantly in the past decade relative to the growth in male-headed households. Tajeddin attributed the figure to Masoumeh Ebtekar, Iranian vice president for women and family affairs.
The Iranian lawmaker, who represents the central city of Isfahan, said divorce is another major reason for the rise in the number of female-headed households.
The director of an Iranian anti-poverty organization interviewed in Rokna's February article said her group assists female heads-of-household whose ages typically range from 60 to 18.
"In some Iranian tribes where child marriage is common, girls between the ages of 14 and 15 also have to take care of their families," Zahra Rahimi of the Imam Ali's Popular Students Relief Society was quoted as saying.
A retired lawyer, Pourfazel was one of 14 female Iranian activists who signed an Aug. 9, 2019, open letter calling for the resignation of Iranian Supreme Leader Ayatollah Ali Khamenei and the introduction of a new constitution enshrining equal rights for women.
Iranian authorities arrested her on Aug. 19, and later charged her and other signatories with national security offenses. She was released on bail Nov. 13.
Pourfazel retired as a lawyer in 2016 after nearly 10 years defending political prisoners and their family members, usually for free. In an interview with the New York-based Center for Human Rights in Iran, she said she had faced persistent harassment from Iranian intelligence agents in response to her work and no longer had the mental strength to continue.
Earlier this month, Pourfazel and nine other Iranian rights activists wrote an open letter to the World Health Organization, saying they had formed a "National Relief Committee" to appeal for more international aid for Iran's battle against the pandemic. They said the new committee also would monitor the government's usage of such aid to prevent further corruption and mismanagement.
https://www.voanews.com/middle-east/voa-news-iran/pandemic-adds-hardship-iranian-women-functioning-family-breadwinners
--------
MCO: 27 more pregnant women brought home from Singapore
21 Apr 2020
SINGAPORE, April 21 — A total of 38 Malaysians, including 27 pregnant women, were brought home by bus from Singapore today via the Johor causeway.
This is the second such arrangement after the first was made by the High Commission of Malaysia in Singapore to help 70 pregnant Malaysian women along with 10 children and people with disabilities return home on April 2.
Special attention was given to the group, with the implementation of movement control order (MCO) in Malaysia and circuit breaker in Singapore resulting in the suspension of cross-border travel.
"To observe social distancing, two trips were arranged with 19 passengers per trip," said Hoo, adding that a six-member ambulance team from the St John Singapore Responder Unit provided medical escort for the women.
The state assemblyman for Stulang, Johor Baru, Andrew Chen, meanwhile, made arrangement with public bus operator Causeway Link to arrange a bus to ferry the pregnant women. — Bernama
https://www.malaymail.com/news/malaysia/2020/04/21/mco-27-more-pregnant-women-brought-home-from-singapore/1858907
--------
URL: https://www.newageislam.com/islam-women-feminism/oic-chief-wants-more-encouragement/d/121642
New Age Islam, Islam Online, Islamic Website, African Muslim News, Arab World News, South Asia News, Indian Muslim News, World Muslim News, Women in Islam, Islamic Feminism, Arab Women, Women In Arab, Islamophobia in America, Muslim Women in West, Islam Women and Feminism