New Age Islam News Bureau
16 March 2017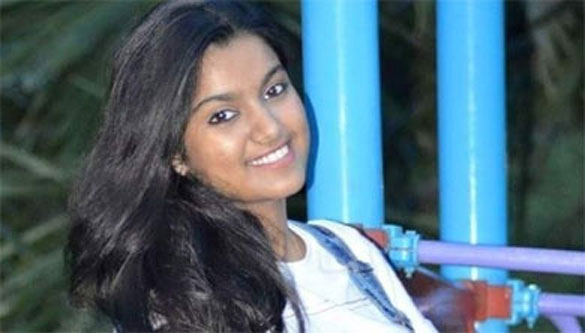 Facebook/Nahid Afreen
--------
• Not Afraid Of Fatwa, Will Sing till Last Breath: Nahid Afrin
• Sharia Police Set To Try 120 Underage Sex Workers Arrested In Kano
• The Hijab Ruling Is a Ban on Muslim Women
• Women to Talk Law and Injustice in Southeast Asia
• Does New EU Court Ruling Target Muslim Women?
• Freed From Islamic State, Yazidi Women Remain Trapped By Trauma
• Issuing Fatwa Has Become Fashion: Women Commission of India
Compiled by New Age Islam News Bureau
URL: https://newageislam.com/islam-women-feminism/not-afraid-fatwa,-sing-till/d/110419
-----
Not Afraid Of Fatwa, Will Sing till Last Breath: Nahid Afrin
Mar 16, 2017
GUWAHATI: Young singer Nahid Afrin, against whom a few Islamic clerics in Assam have issued a "fatwa", says she is not afraid and will not stop singing or performing till her death.
Over 40 clerics from Muslim organisations issued the "fatwa" against the 16-year-old, restricting her to perform on stage, saying that the performance by a girl on stage was against the "Sharia laws". The clerics organisation had also distributed some leaflets in and around Udali area near Hojai in central Assam, asking the singer not to perform in a function scheduled for March 25.
Talking about it, Afrin told the media: "I was broken completely after hearing about the "fatwa". But I am not going to stop singing. I have received hundreds of calls and messages from the people of Assam and different organisations supporting me." Afrin had brought laurels for the state by becoming the runner-up in popular television show Indian Idol Junior in 2015.
lnstead of issuing Fatwas, they should have honoured the young girl for her dedication to music and bringing honour to the State and community as well. I think nearby people go jealous for others pop... Read More
The young singer shot to fame after she made her debut in Bollywood with 2016 Sonakshi Sinha starrer Akira. "Assam Chief Minister Sarbananda Sonowal spoke to me and told me not to be afraid. He also assured me of security during the scheduled programme at Udali on March 25. "I am a singer and music is my life. I don't think I can survive without music. Allah has blessed me with this voice for singing, and I'll die if I am not allowed to sing," said Afrin. Sonowal on Wednesday tweeted: "Freedom of artists are essence of democracy. Spoke to Nahid and reiterated our government's commitment to provide safety and security to artists."
Meanwhile, several organisations and individuals in Assam have come out to support the young singer and against the "fatwa" issued against the singer and said that people of Assam will give security to her.
http://timesofindia.indiatimes.com/city/guwahati/not-afraid-of-fatwa-will-sing-till-last-breath/articleshow/57663307.cms
------
Sharia Police Set To Try 120 Underage Sex Workers Arrested In Kano
March 16, 2017
By John Owen Nwachukwu
The Kano Sharia Police has arrested 120 suspected underage commercial sex workers at a popular recreational centre in the state.
The operation was done by the Sharia police, alongside the National Drug Law En­forcement Agency, NDLEA.
The Director General of Hisbah board, Alhaji Abba Saidu Sufi while briefing newsmen in his office, said that the night raid was based on information by residents of the area.
Sufi said that out of the 120 girls arrested, 20 out of the figures were underage whose ages fell within 13, 14, and 17.
Sufi revealed that most of the suspects in its custody were not first time offenders.
The Director General ex­plained that the body was ready to charge to court the suspects in line with the pro­vision of "prostitution and other immoral acts prohibi­tion law 1000 of 2001."
Also speaking, head of the Sharia police said that ini­tial screening conducted by the agency exposed that few of those detained were at the resort for wedding reception, pointing out that "such class of suspects had since been released and handed over to their parents.
"Most of the boys sporting offensive hair style have been trimmed and barbed in line with our tradi­tion and culture."
He further stated that "we have 37 boys and 79 girls who are mostly underage and as a matter of urgency we have invited their parents for pep talk."
http://dailypost.ng/2017/03/16/sharia-police-set-try-120-underage-sex-workers-arrested-kano/
------
The Hijab Ruling Is a Ban on Muslim Women
Iman Amrani
Wednesday 15 March 2017
This week's decision by the European court of justice to allow the Hijab to be banned in the workplace is yet another sign of the continent's obsession with how Muslim women dress.
The ruling states that the Hijab can be banned only as part of a policy barring all religious and political symbols – and so framed in a way that doesn't directly target Muslim women. Indeed, the Conference of European Rabbis was outraged, saying that the ruling sent a clear message that Europe's faith communities were no longer welcome – and a number of religious communities, including Sikhs, will be affected.
However, there's no doubt that Muslims are the main group in the line of fire. That's why far-right groups across the continent were so delighted with it. "Of course companies have to be allowed to ban the wearing of headscarves," said Georg Pazderski, of Germany's hardline Alternative für Deutschland. "Even the ECJ votes Marine [le Pen]," tweeted the French MP Gilbert Collard, a Front National supporter.
Of course, you don't have to be far right to welcome a ban on "the visible wearing of any political, philosophical or religious sign". Many liberals too believe that religion has no place in a secular western society. There's clearly no discrimination, they say, given that under the same ruling Christians would not be able to wear the cross.
However, the Hijab doesn't fit neatly under the bracket of being a "religious symbol". It's not the equivalent of a piece of jewellery that displays pride in your faith, and which can easily be concealed to stop people feeling uncomfortable. For its wearers the Hijab is a core part of their way of life, linked to the way they choose to practise their faith. It is not up for debate.
By permitting a ban on the Hijab, Europe is essentially permitting a ban on Muslim women in the workplace.
Think I'm exaggerating? Consider for a moment what the real effects of a Hijab ban in the workplace will be. Do we really believe that women who have a religious conviction to wear the headscarf are just going to take it off when they start their job each day? I'm sorry, but that's not how it works.
Identity isn't something you suppress for public spaces. I don't stop being a Muslim when I come into work and turn into a journalist. I practise my faith in the canteen by not choosing the pork option, or when I ask for a soft drink instead of wine at the after-work drinks. If my colleagues notice that I'm doing this, and it makes them uncomfortable, should I be forced to behave differently?
The Hijab should be protected as a freedom because for many women it represents an integral part of who they are. If Muslim women are forced to choose between their faith and working in an environment that is hostile towards them, they will simply avoid these workplaces. Maybe you can't see a problem with that. Maybe you think Muslims are the problem.
Ultimately, rather than increasing integration – which those who advocate the ban desire – it will lead to deeper divisions in our society, with more Muslim women deciding to stay in spaces where they feel safe, and integrating less. There will be increased ghettoisation and resentment.
The French staged ceremonies where Algerian women had their veils removed to show they'd chosen the coloniser's side
Don't get me wrong, I want to live in a secular society. I believe that law and justice in this country should be removed from religious influence; but also that individuals should be free to practise their faith insofar as it doesn't impact on those around them. That does not mean being forced to succumb to the intolerance of those who are offended by the sight of a headscarf.
For years, western values have been used to try to control and manipulate the very women people claim to be liberating. During the war of independence in Algeria in 1958 a French propaganda poster showed two faces – one veiled, one unveiled – with the slogan: "Are you not pretty? Then unveil yourself!" Alongside this, the French staged mass "unveiling" ceremonies, in which Algerian women would have their veils removed to show they had chosen the side of the colonisers.
I have friends who have taken to wearing the Hijab in recent years because they feel their Muslim identity has been threatened, and they have decided to take a stand for their faith.
The far-right, and now the European courts, may have succeeded in turning the Hijab into something perhaps even more powerful than a symbol of religion, and turning it into a symbol of resistance too.
https://www.theguardian.com/commentisfree/2017/mar/15/Hijab-ruling-muslim-women-religious-identity-european-court-of-justice-resistance
------
Women to Talk Law And Injustice In Southeast Asia
March 15, 2017
By Lobsang Dundup Sherpa Subirana
BANGKOK — Hear from women law professionals with experience combating gender injustices such as human trafficking and exploitation later this month in Bangkok.
To commemorate a month celebrating the value of women, a panel discussion will highlight the adversities and injustice women face throughout Southeast Asia – and the alternatives many resort to.
The talk, held by a collective of law experts, will shed light on the difficulties women in the region face to access justice and legal representation by speaking about their experiences in the field and actors involved in the process.
Emma Day, a human rights lawyer behind a project to end sexual exploitation in Asia, will lead the panel. Others will include Emi Rowse, a specialist on international arbitration and commercial litigation; Sheila Varadan, a barrister versed in human rights and criminal law; and Chayanich Thamparipattra, a social entrepreneur and labor rights lawyer.
http://www.khaosodenglish.com/news/asean/2017/03/15/women-talk-law-injustice-southeast-asia/
------
Does New EU Court Ruling Target Muslim Women?
The European Court of Justice has ruled private companies can prohibit religious and political symbols in the workplace.
15 Mar 2017
Human rights campaigners say a new ruling by the European Union's top court unfairly targets Muslim women.
The European Court of Justice upheld the right for private companies to ban any religious attire at work.
The ruling involves two different cases of Muslim women fired for refusing to remove their Hijabs or headscarves at work.
But for many Muslim women, the Hijab is not a symbol but a required part of their faith.
And many rights groups say forcing people to choose between their faith and work is in itself a violation of their rights.
What does the EU's top court decision mean for religious minorities?
Presenter: Dareen Abughaida
Guests:
Maryam Hmadoun - policy officer for equality and inclusion at the Open Society Justice Initiative
Eva Brems - professor of human rights law at the University of Ghent
Darya Safai - women's rights activist and founder of the "Let Iranian Women Enter Their Stadiums" campaign
http://www.aljazeera.com/programmes/insidestory/2017/03/eu-court-ruling-target-muslim-women-170315203903483.html
------
Freed from Islamic State, Yazidi women remain trapped by trauma
March 15, 2017
By Alexandra Bradford
March 15 (UPI) -- Last January, Skye Wheeler, women's rights emergencies researcher at Human Rights Watch, arrived at the Dohuk camp for displaced people near the Kurdish region of Iraq. Wheeler was there to interview Yazidi women and girls who had been kidnapped from their homes in Sinjar and held as sex slaves by the terror group known as the Islamic State.
Wheeler, who interviewed 22 Yazidi women and girls, has spent her career documenting war crimes against women. Yet she says the accounts of sexual violence she heard from the Yazidi survivors continue to haunt her.
"It is some of the most distressing work I have ever done, and my colleagues who have also interviewed the survivors say that same thing," she says.
Wheeler says the abuse inflicted on Yazidi women and girls "is on a different level" from other cases she has documented. The women she met had been kidnapped and sold in slave markets to IS soldiers who then raped them, often multiple times a day. In some cases, the women would be resold to another fighter who would continue the sexual abuse. Wheeler spoke with four women who were sold at least four times before they managed to escape.
"It's just horrible, [IS] treat people like animals," she says. "All the women we spoke to were exhibiting some type of symptoms from the trauma they suffered."
Those symptoms include severe depression, anxiety, social withdrawal, suicidal thoughts, insomnia and, when they finally do sleep, nightmares in which they relive their sexual abuse.
In February 2015, the German state of Baden-Wurttemberg offered to help by agreeing to take in 1,100 refugees, including hundreds of the most traumatized Yazidi women and girls. The program, which runs for three years and will cost the German government a total of $107 million, provides Yazidi survivors with specialized psychological care and German residency for two years.
But the program is now at full capacity, which means hundreds of Yazidi women and girls who didn't make it into the program and those who have only recently escaped from IS remain in the internally displaced peoples camps in Iraqi Kurdistan, where treatment for mental health is severely lacking.
Psychotherapist Salah Ahmad has been working with trauma victims in Iraq since 2005, when he established the Jiyan Foundation for Human Rights to provide mental health care to Iraqis who were tortured by the Ba'athist party. Ahmad has spent much of the last two years traveling between IDP camps in Dohuk Kurdistan to help treat Yazidi women and girls.
Ahmad says they display some of the worst cases of post-traumatic stress disorder he has ever seen. "To be sold, to be enslaved, to be raped many times ... they can't accept all this violence," he says.
Suicidal thoughts are not uncommon.
"We have seen many women who feel that they can't live with the aftermath of what happened to them; they think the only way to escape is through killing themselves," says Ahmad.
In November 2015, Ahmad established the Jiyan Clinic, a psychosomatic trauma clinic solely for Yazidi women and children in Iraqi Kurdistan. He found many trauma survivors were hesitant to recount their abuse to other men, especially Muslim men, so he employs an all-female staff.
The patients spend at least three months living in the clinic, where they undergo daily treatment, which includes individual and group therapy, and EMDR – or eye movement desensitization and reprocessing therapy – a technique designed to alter the way the brain stores and recollects traumatic memories. The women can also take part in therapeutic activities like yoga and gardening.
Since its opening, the clinic has treated 80 female Yazidi survivors of IS, but Ahmad says he doesn't have the resources to provide treatment for all the Yazidi women who need help.
Ali Muthanna, regional director in Iraq for the AMAR Foundation, is also struggling to provide support to all the women who need it. He spends the majority of his time at Khanke Camp, an IDP camp in Iraqi Kurdistan, where he treats the 18,500 Yazidis who have been living there since the IS attack in 2014 forced an estimated half a million Yazidis to flee their homes. Among Muthanna's patients are also around 500 Yazidi women who escaped IS.
Through its Escaping Darkness project, AMAR is working to establish a network of 10 mental health facilities to treat the post-traumatic stress disorder Yazidi women grapple with. The foundation is also working with psychiatrists to train local GPs in psychological care, showing them how to spot and manage psychiatric issues.
But AMAR faces huge challenges, not least the fact that Iraq's medical infrastructure has been decimated by years of conflict.
"There is a severe shortage of financial resources, the drop in oil prices has created a situation where the government is unable to provide medical requirements to cover the needs of IDPs," Muthanna says.
And the longer women go without medication and treatment, the worse their condition can become.
"Those suffering from psychological disorders need long-term treatment," Muthanna says, adding that drugs for treating symptoms of stress, depression and trauma need to be taken continuously to work.
"The magnitude of the problem is beyond the capacity of the U.N. agencies and Iraqi and Kurdistan governments to respond to."
http://www.upi.com/Top_News/Voices/2017/03/15/Freed-from-Islamic-State-Yazidi-women-remain-trapped-by-trauma/1001489590804/?utm_source=sec&utm_campaign=sl&utm_medium=1
------
Issuing Fatwa Has Become Fashion: Women Commission of India
Mar 15, 2017
New Delhi [India], Mar. 15 (ANI): Expressing displeasure over fatwa issued against singer Nahid Afrin by Muslim clerics in Assam, women activists on Wednesday said issuing fatwa has become a fashion, adding that it should be issued on something more meaningful.
Talking to ANI, former Delhi Commission for Women (DCW) chief Barkha Shukla Singh said it is totally wrong and music should not have any boundaries.
"I think this is totally wrong and music should not have any boundaries. People should be allowed to sing whatever they want to. I would say this is only for publicity as they could have imposed a fatwa against many big singers but they didn't. It has become a fashion now days," she added.
Echoing similar sentiments, NCW member Shamina Shafeeq said, "I think the so called maulana who keeps issuing fatwa should issue fatwa on something more meaningful. It is very saddening."
As many as 42 clerics issued a fatwa against reality singing star Nahid Afrin, who was the first runner-up of a musical reality TV show, asking her to stop performing in public.
According to reports, the fatwa has been issued against her keeping in view an upcoming event that was to be held on March 25. Since the venue of the event was in the vicinity of a mosque and a graveyard, the clerics have announced to boycott her singing programmes and have asked her to stop performing in public.
Nahid, who made her Bollywood singing debut for actress Sonakshi Sinha in the 2016 movie 'Akira', first rose to stardom after a successful stint on a reality singing show in 2015. (ANI)
http://www.aninews.in/newsdetail-Mg/MzA0MzE5/issuing-fatwa-has-become-fashion-women-commission.html
------
URL: https://newageislam.com/islam-women-feminism/not-afraid-fatwa,-sing-till/d/110419
New Age Islam, Islam Online, Islamic Website, African Muslim News, Arab World News, South Asia News, Indian Muslim News, World Muslim News, Women in Islam, Islamic Feminism, Arab Women, Women In Arab, Islamophobia in America, Muslim Women in West, Islam Women and Feminism