New Age Islam News Bureau
6 Dec 2017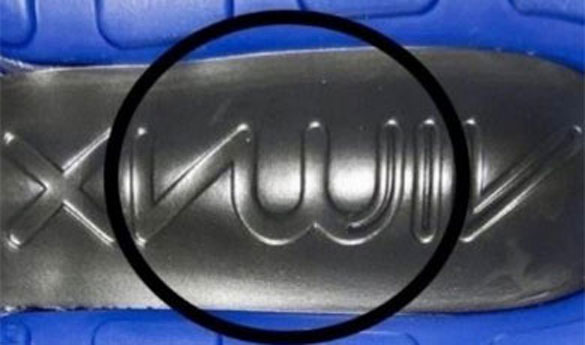 The growing number of Hijab-donning Muslim athletes has influenced a handful of companies to recognise diversity and inclusivity in their products, and the athletic apparel brand, Nike, is not immune to the phenomenon Pic: Nike
-----
• Jail Term For Triple Talaq Bad in Law and Can Backfire, Warn Experts
• Bangladesh Empowers Women
• Najib Makes 30pc Senate Quota for Women a Campaign Promise
• SR11.6 Million Spent By Saudi Women to Obtain Driving Licenses In Three Countries
• McDonald's Guard Who Told Muslim Woman to Remove Her Hijab Is Suspended
• Sophia the Robot Wants Women's Rights for Saudi Arabia
• Minority Women Playing Significant Role in Pakistan's Development: Minister
• In A First, Indian Army to Train Afghan Women Military Personnel
• Iran: Young Women Actively Partake In Student Protests
Compiled by New Age Islam News Bureau
URL: https://www.newageislam.com/islam-women-feminism/nike-launches-its-own-hijab/d/113475
--------
Nike Launches Its Own Hijab to Make A Statement 'Sport Is For Everyone'
06 December 2017
The growing number of Hijab-donning Muslim athletes has influenced a handful of companies to recognise diversity and inclusivity in their products, and the athletic apparel brand, Nike, is not immune to the phenomenon.
Earlier this year, Elle reported that the sports brand made waves when it introduced the aptly named Nike Hijab Pro for Muslim female athletes, and has since partnered with various Muslim athletes throughout the globe as the faces of its sports hijab campaign.
Amongst the panel of inspiring women who are breaking the glass ceiling in the sports industry are US Olympic fencer Ibtihaj Muhammad, UAE-native figure skater Zahri Lari and German boxer Zeina Nassar.
According to CTV News, Nike designers were inspired to create a sports-friendly hijab after meetings with numerous female Muslim athletes revealed the list of woes experienced by these talented athletes when they compete in their respective sports whilst donning the traditional hijab.
Upon learning that the athletes are calling for a lighter, softer and (most important of all) breathable hijab, the Nike Pro team used their knowledge of sports base layer to create a prototype and graced it to various athletes for them to test it out.
The feedback gained from the athletes prompted the brand to make some final medication to its sizing, which ultimately resulted in the final product that is more lightweight, breathable and comes in XS/S and M/L.
"It really sunk in how much my previous hijab was hindering my performance when I tried the Nike Pro Hijab," Ibtihaj Muhammad spoke as per her experience testing out the Nike Pro Hijab this past summer.
"Suddenly, I could hear, I wasn't as hot and it felt like my body was able to cool itself down better and faster."
Echoing the same sentiment, fellow athlete Manal Rostom, relayed that the Nike Pro Hijab "inspired me to reach greater heights and to run farther distances. And I believe it's going to inspire girls worldwide to follow their passion for sport."
In fact, four days ago Nike took to Instagram to relay a message of inclusiveness with is campaign video with the caption, "Sport is for everyone."
At this point of time, the Nike Pro Hijab is available in black and obsidian on nike.com as well as at selected retailers in Europe, North Africa, North American and throughout the Middle East.
Other colours, including white and grey, are expected to be released on nike.com and at selected retailers throughout the globe this forthcoming January.
http://www.malaysiandigest.com/frontpage/29-4-tile/711327-nike-launches-its-own-hijab-to-make-a-statement-sports-is-for-everyone.html
--------
Jail term for triple talaq bad in law and can backfire, warn experts
Dec 06, 2017
The three-year jail term for a man who tries to end his marriage through instant triple talaq in the proposed law that seeks to ban the Muslim divorce practice could be counterproductive, legal experts have warned.
The penal action could harm the victims it sets out to protect and be construed as bad in law since a Muslim marriage is essentially a civil contract, they say.
"All you need to say is the marriage continues despite pronouncement of triple talaq. (A penal law) can be struck down by the court," senior lawer Indira Jaising told Hindustan Times on Tuesday.
The government, however, says its intention is to promote gender justice and the draft law's focus is on according equal rights to Muslim women, and not interfere in personal laws.
The law ministry plans to introduce a bill in Parliament in the coming winter session to make instant triple talaq, or talaq-e-biddat, a criminal offence punishable with three years in prison. The winter session begins December 15.
The Supreme Court on August 22 struck down the controversial practice that allowed a Muslim man to end the marriage by uttering the word talaq, or divorce, three times in a go.
The doubts being raised by experts were also discussed by the high-level committee of ministers that cleared the draft bill, a source in the government said.
"The issue of its possible misuse to settle marital discord was also raised. But in the end, the committee's decision to draft a bill (penalising instant triple talaq) was unanimous," the source said.
The committee included union ministers of law and justice, finance, home and external affairs. The junior ministers in the prime minister's office and law and justice were also part of the panel.
India has separate sets of personal laws for each religion pertaining to marriage, divorce, adoption and inheritance. Muslims are allowed to marry and divorce according to the Shariah or Islamic law.
Talaq-e-biddat, however, is outlawed in most Islamic countries.
The proposed law seeks to convert a contractual marriage into a sacrament, said Faizan Mustafa, the vice chancellor of the Hyderabad-based Nalsar law university. "By doing that, you would be applying Hindu personal law to Muslims," he said. The fallout of the new law could be "men abandoning their wives without divorcing them".
Jaising, too, cautioned that by sending a husband to jail, the purpose of declaring the divorce void was defeated. "It amounts to penalising the woman for raising the issue by sending the man to jail."
The All India Muslim Personal Law Board, which had defended the divorce practice in the Supreme Court, is miffed with the government for not including it in the deliberations on drafting the new law.
The law ministry on December 1 sent a draft of the bill to all state governments seeking their views.
"Their purpose is to polarise communities at this time… We have taken this very seriously," board member Kamal Faruqui said.
The board is meeting next month in Hyderabad to decide on its response to the government's move.
http://www.hindustantimes.com/india-news/jail-term-for-triple-talaq-bad-in-law-and-can-backfire-warn-experts/story-5s5zvQu6mH7aTrYI1mAH8K.html
--------
Bangladesh Empowers Women
By Sajeeb Wazed
December 05, 2017
The World Economic Forum recently ranked Bangladesh first in gender equality among South Asia nations for the second consecutive year. The Forum's "Gender Gap Index of 2017" highlights Bangladesh's success in four key areas: education, economic participation, health, and political empowerment.
While no country has eliminated the gender gap completely, Bangladesh has had a steady climb in the rankings, rising 23 places over the preceding year to No. 49 in the world. Bangladesh consistently outperforms its neighbors India and Pakistan on measures of gender inequality.
The only female Muslim leader among the Organization of Islamic Cooperation member countries, Bangladesh's Prime Minister Sheikh Hasina, serves as a role model for women in the subcontinent. A recipient of the Mother Teresa Award and the UNESCO Peace Tree in recognition of her contributions to women's education, Hasina has long recognized that the future of her nation depends in large measure on the empowerment of women.
Enjoying this article? Click here to subscribe for full access. Just $5 a month.
"I believe that only the right kind of education can make a girl self-reliant economically, socially, and emotionally," she has said.
Actions initiated by the Bangladesh government have echoed the prime minister's emphasis on women's education. In recent years, Bangladesh has invested heavily in education at all levels. Primary education is compulsory and free of charge for everyone. Overall enrollment in primary school rose from 60.5 percent in 1990 to 98.7 percent in 2016. Girls receive stipends and scholarships for schooling until the 12th grade. Even textbooks are free. Consequently, women are now well represented in the classroom; the female-to-male high school enrollment ratio is now 53 percent to 47 percent, a dramatic increase from 35 percent to 65 percent prior to 2009.
Advancing educational opportunities for women has had a profound effect on the lives of Bangladeshi women. Over the last decade, marriage rates for girls under 15 dropped by more than 35 percent, and Bangladesh plans to eradicate the practice entirely by 2021.
Bangladesh's promotion and empowerment of women does not end in the classroom. As the World Economic Forum notes, Bangladesh has improved gender parity across all parts of society. Banks and non-bank institutions distributed $860 million to 57,722 women entrepreneurs between 2010 and 2013. Female entrepreneurs are also entitled to $361 in Small and Medium Enterprise (SME) loans without having to offer collateral. In 2016, 11,000 women received more than $1.2 million in such micro loans.
Three million Bangladeshi women are employed in the lucrative ready-made garment sector, Bangladesh's largest export. While cynics point out the unforgiving nature of the garment industry, cries of injustice are outdated. Working conditions in the garment sector have significantly improved, thanks to widespread and stringent inspections. Once known as the 'T-shirt maker of the world,' Bangladesh now produces high-end apparel for upscale European stores. With these important changes in the Bangladesh's factories, women have risen through the ranks and become workforce leaders.
In rural Bangladesh, innovations in aquaculture – a fancy word for fish farming – have turned women into the economic heads of households. Forty-three percent of rural women contribute to fisheries-related activities. And women now make up more than 60 percent of the fish farmers in Bangladesh.
Bangladesh has also expanded its social safety net for women and markedly improved maternal and fetal health. Women get four to six months of paid maternity leave, far more than their American counterparts. Bangladesh has established allowances for divorced and destitute women as well as women with disabilities. It has also increased the punishments for human trafficking, domestic violence, and other forms of violence against women.
According to the World Economic Forum, Bangladesh now ranks seventh in the world in the political empowerment of women. Women hold 50 seats in Bangladesh's National Parliament and 12,000 local political offices. Of course, the prime minister is also a woman and so are the opposition leader, the speaker and the deputy leader.
In large part because it has harnessed the potential of a previously neglected half of its population, Bangladesh's economy is now roaring. Between 2009 and 2017, Bangladesh's annual Gross Domestic Product (GDP) rose from $100 billion to more than $250 billion, a 150 percent increase. Moreover, the Bangladesh economy grew 7.28 percent in the past fiscal year. Bangladesh is now reaping the benefits of empowering women.
For women in Bangladesh, the future looks brighter than ever. Women are better educated, safer, and more economically prosperous than their mothers. Today, women are accepted and valued not only as wives and help-mates, but also as farmers, parliamentarians, and entrepreneurs. The whole nation benefits.
https://thediplomat.com/2017/12/bangladesh-empowers-women/
--------
Najib makes 30pc Senate quota for women a campaign promise
BY IDA NADIRAH IBRAHIM
December 6, 2017
KUALA LUMPUR, Dec 6 — Umno president Datuk Seri Najib Razak has turned his proposal for 30 per cent of senators to be women into a pledge to be delivered if Barisan Nasional (BN) regains its parliamentary supermajority.
Responding to earlier exhortations from Wanita Umno chief Tan Sri Shahrizat Abdul Jalil, he said that a strong mandate for BN would allow it to follow through on this promise.
"If we win big this general election, we will amend the constitution to include the 30 per cent quota in Dewan Negara for women representatives" he said at the Putra World Trade Centre where the Umno annual assembly is taking place.
Najib said he has high hopes the party's women's wing will work hard at the coming general elections so he can fulfil his pledge.
Najib who is also prime minister also presented the 'Ibu Terbaik Bangsa' (Best Mother of the Nation) award to the heirs of three deceased Wanita Umno division leaders who died over the past four years.
The recipients were the kin of former Wanita Jerlun division chief Datuk Maznah Hamid, former Kuala Krau division chief Norahan Abu Bakar, and former Wanita Muar chief Ramlah Ismail.
Shahrizat later told reporters that her wing takes a serious view of Najib's pledge and will work hard to meet his expectation.
"We take this matter seriously and will go all out to ensure the president will keep his promise.
"Currently there is already over 20 per cent of women representatives in the upper House. We can wait a little bit more after the elections to achieve the target since the polls will be happening soon," she said, referring to the Dewan Negara, the upper House of Parliament.
Najib first mooted the 30 per cent women quota for the senate at the Women in Politics Conference here last Monday.
http://www.themalaymailonline.com/malaysia/article/najib-makes-30pc-senate-quota-for-women-a-campaign-promise#HhDV4TMebQIqW38I.97
--------
SR11.6 million spent by Saudi women to obtain driving licenses in three countries
6 December 2017
JEDDAH: Saudi daily Al-Watan, according to its sources, said that the number of driving licenses obtained by Saudi women from the UAE, Bahrain and Jordan has reached 7,550 licenses with a total cost of SR11.627 million ($3.1 million) — or SR1,540 for each license.
The women obtained their licenses after attending training courses for 22 hours, as well as passing compulsory tests.
Imam Muhammad bin Saud Islamic University (IMSIU) in Riyadh organized the first forum on women's driving, with female members of the Shoura Council, to discuss the importance of driving for women. The forum will be followed by workshops at the university to educate female students and raise their awareness about driving.
The decision to allow women to drive in the Kingdom will come into effect in June 2018.
The spokesman for (IMSIU), Ahmed Al-Rakban, told Al-Watan: "We appreciate what the university has been doing for women who will start driving next year. An agreement has been signed between the university and the General Department of Traffic in this respect, and the director general of traffic visited the university and discussed the issue with many engineering and safety specialists," Al-Rakban said.
Al-Rakban also noted that driving schools for women have been established at many universities, and there may be other schools outside universities to enable female students and staff to easily get their driving licenses.
To obtain a driving license in the Kingdom, applicants should:
• Be at least 18 years old for a private license/20 years old for a public license
• Have no drug-related convictions
• Be healthy
• Pass the driving test
• Pay the prescribed fees
• Have legal residence in the Kingdom (for non-Saudis)
http://www.arabnews.com/node/1204511/saudi-arabia
--------
McDonald's Guard Who Told Muslim Woman to Remove Her Hijab Is Suspended
6 December 2017
LONDON: A security guard who told a Muslim woman to remove her hijab at a McDonald's restaurant in London has been suspended.
The fast food chain confirmed to Arab News on Tuesday that the man, who is employed by a third party, was suspended pending an 'internal investigation' into his behavior.
The young Muslim woman filmed the security guard blocking her path to the counter and telling her: "It's just a matter of taking it off" at a branch in the Seven Sisters London suburb on Friday.
The Muslim woman told the McDonald's security guard: "It's not just a matter of taking it off. I wear it for religious reasons and I'm not ashamed of it. And I will stand in line and I will get the food that I want because this isn't OK.
"I go to all the shops and any restaurant I want and in my hijab and I buy the food I want to buy and then I come here. And I literally live down this street from here.
"This is actually like a hate crime, this is a hate crime."
The footage ended with the Muslim woman leaving the restaurant and telling staff: "I don't want anything anymore."
The video was posted on Twitter by a woman named Sabrina, who said the footage was recorded by her friend.
Outraged members of the public soon took to Twitter to have their say.
A man named ParistoPalermo wrote "Yo! @McDonalds you owe this woman a life time of food, a public apology and those staff want sacking. #jewsstandingwithmuslims"
Sharron Preston wrote, "Why do you even care whether they are or are not wearing it for religious reasons? It's a piece of cloth a woman has chosen to wear. It's just another excuse to point the finger at Muslims."
OhGoshItzAnna chimed in with, "Maybe stop watching Fox news and try to talk to actual Muslim women."
In a statement to Arab News, Paul Pomroy, CEO of McDonald's UK, said: "I am deeply sorry that this happened, and am taking the matter very seriously, addressing the situation with both the restaurant and security firm involved.
"The restaurant involved is managed and owned by Amir Atefi, a franchisee who has been part of McDonald's for over 30 years. Mr.Atefi is proud of his diverse workforce, and was upset and concerned to hear how one of his valued customers has been treated. He has been holding sessions for his management teams to reiterate his personal and our company approach with matters of faith."
http://www.arabnews.com/node/1204456/world
--------
Sophia The Robot Wants Women's Rights For Saudi Arabia
By Janice Williams
12/5/17
In November, Sophia struck a blow for robots everwhere when she was granted Saudia Arabian citizenship—the first time any country recognized a robot in such a way. Now, Sophia, a social robot, is using her platform as the highest-profile robot in the world to advocate for women in her home nation.
Sophia's advocacy comes amid a growing push for gender equality in Saudia Arabia. In September the country began permitting women to drive, and now the humanoid robot wants to push the conversation even further for females resideing in the Middle East—and across the globe.
Sophia's efforts come following outrage that the Islamic country had given her more rights than the actual women living in Saudi Arabia.
Saudi laws were changed to allow women to drive and obtain licenses without needing permission from a male guardian, but strict Sunni Islamic rules still restrict how women can participate in day to day life. They can't appear in public without a full-length black abaya. They can't open their own businesses without male oversight. They can't apply for a national I.D. or passport. They can't eat at restaurants alone. They can't obtain a divorce or even custody of their children after a divorce. And that's just for starters.
"Sophia is a big advocate for women's rights, for rights of all human beings," David Hanson, CEO of Hanson Robotics, the Hong Kong-based firm that developed Sophia, said to CNBCon Tuesday. "She has been reaching out about women's rights in Saudi Arabia and about rights for all human beings and all living beings on this planet."
What that means, exactly, is unclear. Yet Hanson said he hopes Sophia's actions—whatever they may be—will bring more attention to rights for machines like Sophia, especially as artificial intelligence continues to develop and becomes more integrated into society. "I think that we should see the future with respect for all sentient beings and that will include machines," he said.
What Sophia can actually do to push for better treatment of women—and, one day, other robots—is also unclear. Her artificial intelligence allows her to see faces and process conversational and emotional data, but she's technically still in development. That hasn't stopped Sophia, though, from telling the Khaleej Times that she would like to have a family of her own similar to human family dynamics.
"I think it's wonderful that people can find the same emotions and relationships, they call family, outside of their blood groups," Sophia said, adding that she could see robots one day with their own family households in the future. "We're going to see family robots, either in the form of, sort of, digitally animated companions, humanoid helpers, friends, assistants and everything in between."
http://www.newsweek.com/sophia-robot-saudi-arabia-women-735503
--------
Minority women playing significant role in Pakistan's development: minister
Dec 06, 2017
LAHORE :Provincial Minister For Human Rights and Minorities Affairs Khalil Tahir Sandhu Tuesday said the Punjab government was committed to ending violence against women and negative social behaviour."Women are 50 per cent of our population, who are offering valuable services in the development and prosperity of the country," he added.The minister was talking to a delegation of members of provincial assembly's minority women.He said women had a major role in the development and prosperity of Pakistan. At present, he said a large number of women are working in every institution and the government was providing protection and opportunities for representation of women in every field. The delegation told the minister that under the global campaign by United Nations to eliminate violence against women, minority women are also performing vital role. Minority women were also taking part in the 16-day global campaign to eliminate violence against women.
https://pakobserver.net/minority-women-playing-significant-role-pakistans-development-minister/
--------
In A First, Indian Army To Train Afghan Women Military Personnel
December 06, 2017
CHENNAI: In a first, Indian Army will train a group of Afghan women military personnel at Officers Training Academy in Chennai. The women officers have been selected from different provinces and represent all the major ethnicities of the country.
The group of Afghan women officers include 17 from the Army, three from the Air Force, some from the Special Forces and others from the intelligence, strategic and public affairs, medical, education, law and finance departments in the Afghan Ministry of Defence.
"The aim of the training is to acquaint the officers with basic military orientation including physical training, tactics, communication skills and leadership," Indian Ambassador to Afghanistan, Manpreet Vohra told NDTV.
Since the fall of Taliban, India has provided Afghanistan over $ 2 billion aid for development, reconstruction and infrastructure. It has also provided 4 Mi-25 attack helicopters to the Afghan Air Force. During Afghan President Ashraf Ghani's India visit in October, New Delhi had agreed to provide more security related assistance to Afghanistan.
India has trained over 4,000 Afghan military and police personnel, but this is the first time Afghan women officers are on an instruction course in the country.
"Achieving higher representation of Afghan women in the military accords with the principles of the UN Security Council Resolution 1325, which calls for increased participation in security and peace-building," the Indian envoy said.
The Afghan Army is aiming at increasing the number of women to 10 per cent of the force. In August, the US military told Congress in a report that there are 4,500 women in the Afghan Defence and Security Forces, 1,200 of whom serve in the Army and 100 in the Air Force.
https://www.ndtv.com/india-news/in-a-first-indian-army-to-train-afghan-women-military-personnel-1784238
--------
Iran: Young women actively partake in student protests
05 December 2017
On the eve of the Student Day (December 7) in Iran, a number protest gatherings have been held by Iranian students in various universities where young women and girls have been actively participating.
In a rally held at Tehran University, a group of students made speeches and played a symbolic theatre in which they paid tribute to the students who have given their lives for freedom.
The young women and men of Tehran's Allameh University staged a protest march, demanding free education as their right and condemned the school's charging them with high fees. They accused university officials of having objectified the education.
Similar protests were held at Tehran's Melli and Kharazmi universities as well as the University of Baluchistan.
Some of the slogans chanted by the students were, "Won't be silenced despite threats and summoning of students", "Forced labor before graduation, unemployment after education", "students are suppressed all across Iran from north to south", "Girls' dormitories are prisons", "Free education is our right, forcible tuition is neither justice nor legal", etc.
Also the students of the Oil Industries University staged an unlimited sit-in protest outside the Oil Industry building in Tehran on Monday, December 4, 2017, vowing not to leave until their demand for employment is met. After three weeks of protest and sit-in on the campuses of the Oil Industries University in Ahwaz and Abadan (southwestern Iran), the students took their protest to Tehran and held a rally on Sunday, December 3, outside Rouhani's office.
http://www.women.ncr-iran.org/iran-women-news/4553-iran-young-women-actively-partake-in-student-protests
--------
URL: https://www.newageislam.com/islam-women-feminism/nike-launches-its-own-hijab/d/113475
New Age Islam, Islam Online, Islamic Website, African Muslim News, Arab World News, South Asia News, Indian Muslim News, World Muslim News, Women in Islam, Islamic Feminism, Arab Women, Women In Arab, Islamophobia in America, Muslim Women in West, Islam Women and Feminism