New Age Islam News Bureau
19 January 2022
• Businesswoman Kareema Muncey : End Discrimination Against Muslim Women In Jamaica
• UAE: 18 Private Sector Firms Pledge To Boost Gender Balance, Empower Women
• Saudi Arabia's Largest Women Walking Team With 700 Members Formed In Jubail
• UN Rights Chief Urges Security Council To Protect Afghan Women
• Women-Led Tourism Initiatives Are Changing The Way Egypt Is Seen, Experienced
Compiled by New Age Islam News Bureau
URL: https://www.newageislam.com/islam-women-feminism/nida-ul-nasser-ahmadi-leaders-rape/d/126191
--------
Nida ul Nasser, The Grand-Daughter Of Third And Fourth Ahmadi Leaders Seek Leadership's Explanation On Rapes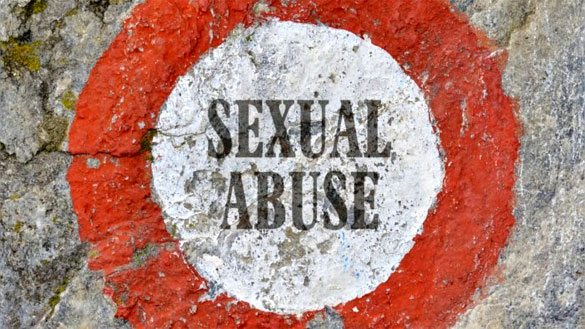 Upal's revelations came months after those of Nida Ul Nasser, 36, who alleged being sexually assaulted from early childhood to the age of 25. Credit: iStock Photo
-----
Jan 19, 2022
The cases went public last December when Nida Ul Nasser, 36, the grand-daughter of both the third and the fourth Ahmadi leaders, revealed a long history of alleged sexual abuse by her father and close family members of the incumbent global leader of the community, who was recorded as telling her to produce four witnesses to prove rape or stay silent, otherwise the Jamaat's system would take its course to deal with her.
Although some of the signatories of the open letter are ex-Ahmadis, this letter is the first of its kind as no culture of questioning policies of the Jamaat has existed to date. The Jamaat office bearers closely monitor members on social media and issuing warnings to those liking, tweeting, retweeting, or quoting tweets of sex abuse survivors, including Nida and Dr Afzal Upal or those endorsing hashtags such as #AhmadiMeToo or #JusticeForNida.
A copy of the five-page letter started floating around on social media and particularly in WhatsApp groups Monday when the initiator informed all signatories that it had been sent electronically to the community head's office in the UK, and national executive bodies of the Jamaat in the US and Canada.
A US-based female Ahmadi initiated the move, drafted the letter and put it on a forum on Reddit on December 26 with a deadline for people to sign it by January 10. Only Ahmadis could access this letter by putting information about their affiliation with the Jamaat. In the introductory post on Reddit, the initiator said, "While I hope that Nida gets the justice she deserves, this open letter calls on Jamaat leadership to address issues of rape and sexual abuse more broadly. As the letter states, only registered Ahmadis are permitted to sign the letter in order to protect our members who reside in countries where Ahmadis are persecuted."
The signatories of the letter, out of whom 91 are women, belong to different cities in the US, the UK, Canada, Pakistan, Germany, Mauritius, and Scotland.
The letter says, "We believe that (the) recorded conversation has revealed important considerations that extend far beyond this individual incident." Our concerns represent our desire to understand the community's official interpretation to facilitate allegations of sexual abuse – a universal topic of concern, the letter said. We ask the central administration of the Ahmadiyya community to provide answers to the questions like:
i – Do rape survivors have to submit a requisite amount or type of evidence (e.g. four witnesses) to bring forth a rape allegation?
ii – Does this standard differ for other types of sexual abuse claims like child molestation?
iii – Are such allegations time-barred?
iv – What protection, if any, does community leadership believe is providing to minors who engage in community programming and events?
v – Are there any preventive measures taken in situations where adults have access to minors, such as screening and training?
vi – Are there any examples of how community leadership reacted to reported instances of sexual abuse to minors?
vii – Are there any internal community policies or safeguards on sexual abuse conduct that run parallel to the criminal justice system?
viii – Are there any protocols on handling such allegations outside of reporting to local law enforcement? If yes, do these policies apply differently if the suspected abuser is an office holder?
The draft of the letter expect answers to all these questions through a statement published on an official community website such as alislam.org; an email from national community presidents; and in a Friday sermon by Mirza Masroor Ahmed, the community head.
The Reddit post so far has 40 comments most of them expressing fear of consequences if they sign the letter. One comment read, "I would never sign that letter because once they find out who you are, I would dread to think how you would be treated. I feel that the Jamaat has never made anybody feel as though they have a voice. One rule fits all whether you like it or not." Another comment said, "People are too scared to sign it. The problem with women rights in our jamaat is deeply rooted and embedded in our system." A comment says, "Qaza (Jamaat's internal court system) was a nightmare for domestic abuse victims. A Lajna lawyer tried to get misogynistic 'qazis' to ensure the women get their rights but she wasn't very successful. Men in our Jamaat have a hard time listening to women about anything, especially women rights. Lots of times women went to the community head and typically nothing was done. Of the women I know personally, they ended up going to courts to get their rights. But many were in homeless shelters with no support from qaza."
Another comment said, "I want to organize a protest outside Bait ul Islam mosque in peace village (Jamaat's Canada headquarter). Anyone who wants to join me from the GTA, please inbox me."
Another comment said, "I signed it. Come what may. The worst of they can do is kick me out for asking questions. I don't want to be a part of a system that can't withstand constructive criticism."
The writer is based in Canada. He can be reached @RanaTanver
Source: Samaa TV
https://www.samaa.tv/news/2022/01/ahmadi-women-seek-leaderships-explanation-on-rapes-ask-tough-questions/
--------
Businesswoman Kareema Muncey : End Discrimination Against Muslim Women In Jamaica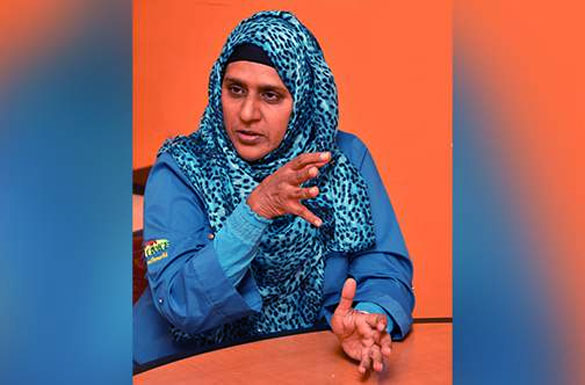 Muslim businesswoman Kareema Muncey wants the Government to implement a no-discrimination policy in workplaces and schools to protect Muslim women
-----
January 18, 2022
BY JASON CROSS
LOCAL businesswoman Kareema Muncey has called on the Government to implement a no-discrimination policy in the workplace and in schools to protect the rights of women who identify themselves as Muslims in Jamaica.
Muncey, the chief executive officer of Home Choice Enterprises Limited, during an interview with the Jamaica Observer, bemoaned the fact that Muslim women are frequently ostracised because of the hijab or head covering they appear with in public. The hijab forms part of their religious outfit.
Muncey also recommended that Jamaica begin to recognise World Hijab Day, which is observed on February 1 each year in 190 countries since 2013. The World Hijab Day movement was started by New York resident Nazma Khan.
"She came out because of discrimination at school. They kept pulling her hijab off. It started like that and 190 other countries came on. In the workplace we have been ostracised a lot and especially in the schools. In the primary schools, the girls are afraid to wear the scarf because people will pull it off.
"First of all, the principals would tell you that you cannot wear it and then it would cause a big problem. People do end up at the ministry and then they have to abide. We want to have freedom of our rights. I am Jamaican 100 per cent, but sometimes you would go on the road, especially since 9/11 [September 11, 2001] and people say go back where you come from. You go Champs and they ask if I have a bomb in my bag, and all those things. Muslims face a lot of stereotype," she stressed.
She said that Muslims are no less Jamaicans than any other citizen and do make great contributions to the economy. She also pointed out that Muslim women play vital roles in Jamaican society, and that includes herself, as the CEO of Home Choice Enterprises.
"I employ up to 55 persons in my home manufacturing business. Indirectly, we are looking at 100 persons. We have our first Muslim judge Amina Maknoon, who was appointed judge a few years ago and she is a full Hijabi.
"We want to highlight the positive part of our contribution to the economy itself. We have nurses on the front line who are Hijabis and they work in hospitals non-stop during the COVID-19 pandemic. We have girls in high school who excel and are on the honour roll. We have girls that are heads of Kiwanis and youth services Jamaica. All of these outstanding girls need to be highlighted," she pointed out, while also noting that the Muslim population in Jamaica is around 5,000, which includes expatriates from Nigeria and Arabia.
Although World Hijab Day isn't officially recognised by the Government of Jamaica, Muslim women on the island have been observing it each year since its inception in 2013.
Due to the pandemic, there were no activities marking the day last year. February 1 this year will fall on a Tuesday and will see small groups of Muslim women walking and educating people on what the hijab is, as well as other aspects of Islam.
"Leading up to that day, we should have a hijab challenge and people will wear the hijab to work. It should be fun. You will get an idea of what people will say to you. When you put it on, some people are going to say you are a mad woman and you are crazy."
Muncey added that on February 1, booths will be set up in malls in Portmore, Spanish Town and Kingston. Interested passersby and other persons will receive the opportunity of wearing their own hijabs.
She added: "That is actually a way of interacting with the public. Girls will have placards saying no to discrimination in the workplace. Leading up to World Hijab Day, on Saturday, January 29, we want to be at Devon House and Emancipation Park advertising about World Hijab Day. We will be in Pavilion Mall, definitely."
Source: Jamaica Observer
https://www.jamaicaobserver.com/news/end-discrimination-against-muslim-women-in-jamaica-muslim-woman-calls-on-gov-t-to-recognise-world-hijab-day-protect-muslim-interests_241659?39E18510-9100-A04D-83B7-278B6C886B0E_kav_cup_C6FA3ED5_6D17_47D1_B6E2_F4B02CC905E0_
--------
UAE: 18 private sector firms pledge to boost gender balance, empower women
18 Jan 2022
About 18 leading local and multinational companies from diverse sectors have signed a pledge to achieve gender equality and empower women and girls.
This pledge by the private sector aims to increase gender balance in the workplace, with an emphasis on increasing the representation of women in leadership positions to 30 per cent by 2025.
Companies that signed the pledge include Majid Al Futtaim Holding LLC, Masdar, Dubai Multi Commodities Centre (DMCC), Dubai Holding, Unilever, Standard Chartered Bank, MasterCard, Michelin, UPS, General Motors, Schneider Electric, PepsiCo, Mondelez International, BASF, Mars, Nestle, and General Mills.
Each of the signatories committed to taking key actions before 2025 to strengthen gender balance in leadership positions, including by: Ensuring equal pay and fair compensation; promoting gender equitable recruitment and promotion; mainstreaming gender balance through policies and programmes; and being transparent about progress with fellow signatories and government.
Sheikha Manal bint Mohammed bin Rashid Al Maktoum, President of the UAE Gender Balance Council and President of Dubai Women Establishment, commended the voluntary initiative.
She affirmed that gender balance is a key priority for the government. She said the pledge will be an inspiration for the region and the world.
"The UAE is highly committed to the Sustainable Development Goals of 2030 and has integrated them into its strategic plans, and prioritised them in its local and international partnerships.
"A national committee for these goals was established in 2017, comprising several ministries and federal agencies, which share the responsibility of implementing these goals at the national level.
"The UAE Gender Balance Council also launched a host of local and global initiatives to accelerate the implementation of SDG 5 (Gender Equality), in cooperation with government entities and international organisations."
Leading the world
These efforts have enhanced the country's rankings in global competitiveness reports on women and gender balance. It climbed to the 18th place globally in gender equality in a report issued by the United Nations Development Programme.
"We have witnessed other notable successes, which include ranking first in Middle East and North Africa in the 'Women, Business and the Law' 2021 report issued by the World Bank, and first in the Arab world in the Global Gender Gap Report 2021, issued by the World Economic Forum, as well as successfully ranking first globally in 9 competitive indicators related to the progress in achieving the fifth goal of the Sustainable Development Goals in 2021," said Sheikha Manal.
Mona Al Marri, Vice-President of the UAE Gender Balance Council and Chairperson of the Global Council on SDG 5, said that the Covid-19 pandemic has demonstrated the need to work together to come up with innovative solutions to some complex challenges.
"It has also demonstrated the extent to which women are affected by crises … There are real gender gaps in leadership positions across the world, with women occupying only 22 per cent of CEO-level leadership positions. We need to escalate efforts to increase the number of women in senior and middle management roles, as more women in leadership means stronger organisational performance and thriving economies."
Source: Khaleej Times
https://www.khaleejtimes.com/uae/uae-18-private-sector-firms-pledge-to-boost-gender-balance-women-in-leadership-positions
--------
Saudi Arabia's largest women walking team with 700 members formed in Jubail
January 13, 2022
JUBAIL — A Saudi woman, Abeer Al-Dayel, has formed Saudi Arabia's largest women's walking team, comprising 700 members, in the Eastern Province city of Jubail.
According to Al-Arabiya channel, walking reduced the weight of 70 percent of the team members, and 15 percent of them reported recovery from certain chronic diseases they previously suffered from.
The founder of the team, Abeer Al-Dayl, said what motivated her to form the team was her personal belief that Jubail's city structure is well-designed for all types of sports activities on the beaches, neighborhoods and parks.
She additionally pointed out that in the past four years, the team has conducted more than 100 initiatives in health awareness.
Source: Saudi Gazette
https://saudigazette.com.sa/article/615802/SAUDI-ARABIA/Saudi-Arabias-largest-women-walking-team-with-700-members-formed-in-Jubail
--------
UN rights chief urges Security Council to protect Afghan women
18 Jan 2022
The UN high commissioner for human rights, Michelle Bachelet, urged the UN Security Council on Tuesday to hold "to account" rights abusers in Afghanistan, especially those targeting women and children.
"I ask all states to use their influence with the Taliban to encourage respect for fundamental human rights," Bachelet told a special Security Council meeting organised by Norway focusing on violence against women.
She noted that "denial of the fundamental rights of women and girls is massively damaging" the Afghan economy, while the country is "facing a humanitarian disaster of unprecedented proportions".
Since the Taliban's takeover of Afghanistan in August, "women human rights defenders, journalists, lawyers and judges have been forced to flee or to go into hiding — often after repeated threats," she explained.
"I ask all states to use their influence with the Taliban to encourage respect for fundamental human rights," Bachelet told a special Security Council meeting organised by Norway focusing on violence against women.
She noted that "denial of the fundamental rights of women and girls is massively damaging" the Afghan economy, while the country is "facing a humanitarian disaster of unprecedented proportions".
Since the Taliban's takeover of Afghanistan in August, "women human rights defenders, journalists, lawyers and judges have been forced to flee or to go into hiding — often after repeated threats," she explained.
"I further call on states to create safe pathways and resettlement programmes for Afghan women human rights defenders, and to immediately halt the deportation of Afghan women who seek protection."
Bachelet further demanded the UN include a robust human rights component in its assistance programme in Afghanistan, known as UNAMA, which is slated to restart in mid-March.
Following her, the director of the NGO Woman and Children Legal Research Foundation, Zarqa Yaftali, proclaimed that it was time for the Security Council to break its silence on the millions of Afghans deprived of their rights.
Source: Khaleej Times
https://www.khaleejtimes.com/world/un-rights-chief-urges-security-council-to-protect-afghan-women
--------
Women-led tourism initiatives are changing the way Egypt is seen, experienced
Marc Espanol
January 18, 2022
Marwa Hafez, an Egyptology graduate at the faculty of Tourism and Hotel Management in Suez, was hired in 2006 to work at the Egyptian Museum in Cairo as part of a group of 26 new guides. Of all of them, however, Hafez was the only woman, a position that, just as she was entering the labor market, made her feel lonely and, at times, intimidated. "It was not easy at all, for a young woman in her 20s, to be around them," she recalled.
Coming from a small village in Sharqiya governorate, Hafez managed to carve out a niche for herself over the years, until she was eventually able to take the leap and open her own business as a tour guide in what's still a rare move. "In the [tourism industry] most workers are men, there was no real support," Hafez told Al-Monitor. "Preparing tours is a business: tickets, hotels, cars, drivers. And all of these are just male, male, male and male," she added.
Yet looking back and comparing the situation to now, Hafez said there is some change, albeit slow, and that she perceives some greater presence of women in the sector beyond being just tour guides in big companies. "Now I have a stable life, I need to help others," she said. "I try to support women in their career, to push other women to come and join."
Like her, more women are gradually breaking into Egypt's tourism sector and launching their own projects, often promoting along the way a new type of experience away from the commercial programs and mass tourism model that characterizes the country and that dives into lesser-visited locations and often overlooked activities.
The Egyptian government has also been particularly keen in recent years to push for greater participation of women in its tourism industry, one of the country's most dynamic economic sectors. In November 2018, the Tourism Reform Program drawn up by the Ministry of Tourism stated its commitment to increase the workforce of women in the sector by cooperating with tourism faculties to address the low school-to-work transition, providing anti-harassment training at workplaces and promoting female role models.
In May 2019, Egypt also became the first country in the world to introduce the Gender Equality Seal program, developed by the United Nations Development Program, in tourism, as part of its National Strategy for the Empowerment of Egyptian Women 2030. The Ministry of Tourism has also set up a Closing the Gender Gap Accelerator aimed at increasing women's participation in the workforce to achieve parity, advancing more women into management positions and closing gender gaps in remuneration.
"This has been done through the restructuring of the Equal Opportunities Unit after merging the ministries of Tourism and Antiquities [in 2019], including members from all sectors of the ministry and its affiliated bodies," Ghada Shalaby, deputy minister for tourism, told Al-Monitor. "The unit is designated to support women and achieve equal opportunities at the ministry and handle gender-based discrimination."
She said, "The number of women working in the tourism sector is 12,446, which represents 10% of the workforce in the industry. This number includes 2,447 female tour guides, which reflects the safe atmosphere of this field."
One such initiative established in 2016 is Bellies En Route. Its founders, Laila Hassaballa and Mariam Nezar, are passionate about food anthropology and organized their own travels around food culture, until they realized that no one in Egypt had thought of launching a food tour yet. They then decided to take the lead and design one in Cairo. "Many tourists come here and leave without actually trying our food, actual Egyptian food, which is not part of their trip," Nezar told Al-Monitor.
Although other, less ambitious initiatives have popped up since then, mostly linked to Airbnb experiences, Bellies En Route is still the only specialized food tour company in Egypt. And its founders are hoping to be able to grow in 2022, develop other tours, expand to other cities and design products also directed at Egyptians. "We want food to be the vehicle that we use to teach people our culture," Hassaballa told Al-Monitor.
Also aiming to show the public a lesser-visited side of Cairo, Asmaa Khattab launched in 2015 the initiative Walk Like An Egyptian. Before doing so, Khattab used to work as a tour guide with the more commercial tour programs offered by big travel agencies. But she quickly felt disappointed as most tours were basic and not designed to get the tourist experience what she considers to be "the real Egypt." She told Al-Monitor, "I thought tourism was about hospitality, and Egypt and Egyptians are famous for hospitality."
By the end of 2013, Khattab also felt a social responsibility toward those who had been most hard-hit by the collapse of tourism in the wake of the country's post-2011 instability. And she decided to take a step forward shorty after. "My idea was to support local communities, and I saw that we have in Egypt untouched and very rich potential for heritage and culture that is not used in tourism. It was also about improving the quality of culture tourism in Egypt. I thought cultural tourism deserved a better place," she said.
Even further off the most frequent tourist tracks in Egypt, the award-winning Sinai Trail, a 550-kilometer (342-mile) hiking trail across southern Sinai Peninsula through the territories of eight Bedouin tribes, launched in 2019 a new initiative where hikes are led, for the first time, by local Bedouin women, creating new opportunities and showcasing new narratives of the little-visited region. Sinai Trail, which has been severely affected by the coronavirus pandemic, aims to integrate in the hike the particular experiences of Bedouin women.
"People of the village and I were very happy because when people come, they bring work and money to us," Umm Yasser, one of the guides in the first hike, told Al-Monitor back then. "I am especially glad for the younger generations because I am already old. I would like to see [more] people come and visit this place to help other women," she added.
Source: Al Monitor
https://www.al-monitor.com/originals/2022/01/women-led-tourism-initiatives-are-changing-way-egypt-seen-experienced
--------
URL: https://www.newageislam.com/islam-women-feminism/nida-ul-nasser-ahmadi-leaders-rape/d/126191
New Age Islam, Islam Online, Islamic Website, African Muslim News, Arab World News, South Asia News, Indian Muslim News, World Muslim News, Women in Islam, Islamic Feminism, Arab Women, Women In Arab, Islamophobia in America, Muslim Women in West, Islam Women and Feminism