New Age Islam News Bureau
6 Feb 2018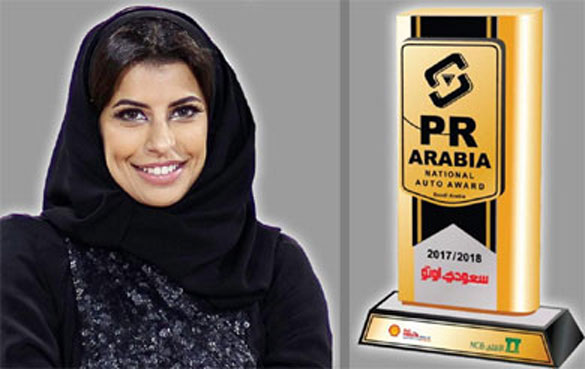 Engineer Aseel Alhamad Joins 2 Motoring Federations
-----
• Shoura Council Asks Saudi Sports Authority to Support Women Sports
• Why Is Malaysia Still Practising Female Genital Mutilation?
• In Srinagar, a 16-Year-Old Girl Gives Voice to Players Who Can't Speak, Hear
• First Saudi Woman Joins 2 Motoring Federations
• Sharjah Women Spikers Have It Easy Against Oman Club
• Iran: Another Young Woman, Tehran U Student, Arrested
• PPP Mammoth Rally Fails To Woo Female Workers
Compiled by New Age Islam News Bureau
URL: https://www.newageislam.com/islam-women-feminism/new-study-reveals-two-three/d/114187
--------
New Study Reveals Two In Three Bohra Muslim Girls Undergo Genital Mutilation
05 FEBRUARY 2018
A new study has revealed that every two in three girls from the Bohra community in India are forced to undergo genital mutilation during their pre-teens.
The findings of the study comes in the backdrop of the Centre's affidavit in the Supreme Court, claiming that "at present there was no official data or study (by the National Crime Records Bureau etc) which supported the existence of Female Genital Mutilation (FGM) in India".
According to the World Health Organization (WHO), FGM comprises "all procedures that involve the altering or injuring of female genitalia for non-medical purposes and is recognised internationally as a violation of the human rights of girls and women".
The survey on the prevalence of FGM or "khafd" among the Bohras in the country also highlighted that in the urban areas increasingly doctors in medical facilities also performed FGM in addition to traditional cutters.
The report titled "The Clitoral Hood a Contested Site: Khafd or Female Genital Mutilation in India" was released by Congress MP Shashi Tharoor at an event here.
It has been prepared jointly by a survivors' collective called WeSpeakOut and Nari Samta Manch.
The study included responses from 94 participants, of which 83 were women survivors of FGM and 11 were men.
The survey was carried out in four Indian states with high concentration of the Bohras -- Gujarat, Madhya Pradesh, Maharashtra and Rajasthan -- as well as Kerala, where a few Sunni Muslim sects are known to practice FGM.
The Bohra community is a Shia sect of Muslims. Today there are three Bohra sects -- Dawoodi, Alvi and Suleimani who practice FGM.
The Bohra expats from Canada, the United Arab Emirates and the US, as well as traditional circumcisers and healthcare professionals, were also included in the sample.
The women surveyed were aged between 17 and 89 years. All the interviewees together had 81 daughters, of which six were too young, 55 were subjected to "khafd" and 20 were not.
This indicated that 75 per cent of the daughters underwent FGM, the study pointed out.
Further, these women cumulatively knew 1,248 women within their families who had undergone "khafd", i.E. Each participant knew approximately 14 women in their family.
The study also included testimonies of survivors of FGM as well as traditional circumcisers.
One such cutter has been quoted in the report as saying that she has performed 6,000 "khafd" in 20 years of her practice and another confessed to cutting 4,800 to 6,000 girls over 50 years.
Often forceps, scissors, scalpels and blades are used to perform FGM.
Tharoor said that the findings of the study made the government's stance on the issue in the Supreme Court that there was no evidence of the practice "untenable".
The founder of WeSpeakOut demanded a law to ban the practice.
"By turning a blind eye and doing nothing about FGM, the government of India is denying women and girls their rights enshrined in the Indian Constitution. In keeping with its international human rights commitments under numerous treaty bodies, India must at once pass a law that bans the act of providing FGM," Founder of WeSpeakOut Masooma Ranalvi said.
Among the respondents subjected to "khafd", six were cut by medical doctors and 75 were cut by traditional cutters, the report said.
Those who have undergone "khafd" have reported painful urination, physical discomfort, difficulty in walking and bleeding immediately following the procedure. Some suffered from recurrent urinary tract infections and incontinence, in the long term.
Nearly 33 per cent women subjected to "khafd" in the study said that it had negatively impacted their sexual life.
Many experienced fear, anxiety, depression, low self- esteem and psychologically after undergoing FGM.
While supporters of the practice claim that "khafd" was practiced by the Bohras and is just "a nick on the clitoral hood", the writer of the report said in reality what was practiced was much more grievous.
"Most women subjected to khafd in India undergo Type 1 FGM or clitoridectomy which includes partial or total removal of the clitoral hood or clitoris. Very few younger women may be subjected to Type 4 FGM which includes pricking, piercing or cauterisation," Lakshmi Anantnarayan, writer of the report, said.
The report also warned that in the absence of a law banning the practice in India, the country was at the risk of becoming a hub for FGM for expat and foreign Bohra girls following a crackdown in Australia and the US.
A Bohra doctor was arrested in Michigan, the US, last year for allegedly performing female genital mutilation on two seven-year-olds.
In Australia, three people were convicted of FGM in a landmark trial in 2015.
An online petition initiated by WeSpeakOut on Change.Org has garnered over one lakh signatures. A copy of this was presented to Women and Child Development Minister Maneka Gandhi last year.
Subsequently, the minister promised to bring a law as well as write to the Syedna, the spiritual leader of the community, asking him to enforce a ban.
However, neither of these were done and the ministry has been maintaining a silence on this issue.
https://www.outlookindia.com/website/story/new-study-reveals-two-in-three-bohra-muslim-girls-undergo-genital-mutilation/307884
--------
Shoura council asks Saudi sports authority to support women sports
6 February 2018
RIYADH: The Shoura Council has asked the General Authority of Sports (GAS) to help the organizational level of women's sports to become an independent agency affiliated directly to the GAS Chairman.
The decision, based on a recommendation tabled by the House Committee of Social Affairs, Family and Youth, also asked the GAS to speed up development of sports cities and diversification of its functions in different parts of the Kingdom.
The Council, through its 15th ordinary session on Monday, called on the GAS to support sports activities of people with special needs through provision of suitable clubs and their enrolment in the normal clubs within programs suiting their needs.
In another decision, the Council approved the suitability of a study of amendments of articles 2, 75, 77, and 214 of the labor system.
The Shoura Council's decision came after deliberations on a report presented by the House Committee of Social Affairs, Family and Youth on proposed amendments for some articles in the labor system.
The amendments are reportedly aimed at achieving a balance in contractual relations between the employer and his employees and stimulating the national cadres to work in the private sector with fair guarantees in case of termination for illegal reasons.
The Council also called on the Saudi Post Authority to speed up the initiative to shift into a commercially based authority, cope with the strategic plans of the national transformation program 2020 and increase the number of women employees in its branches.
Meanwhile, the Council asked the Economic Cities Authority to coordinate with the Ministry of Finance in providing the required government support for the next three years to meet its financial needs until it gets its own financial sources.
In another decision, the Council asked the Electricity and Co-Generation Regulatory Authority (ECRA) to evaluate the new electricity tariff and the proposed tariff in the future, taking into account operational efficiency and the financial situation in the Saudi Electricity Company, including the outstanding loans. It also called on the ECRA to render support to the Saline Water Conversion Corp. to cope with the privatization drive.
http://www.arabnews.com/node/1240041/saudi-arabia
--------
Why is Malaysia still practising female genital mutilation?
6 Feb 2018
FEMALE genital mutilation and cutting (FGM/C) threatens about three million girls annually and at least 200 million girls and women have been cut in 30 countries, according to Unicef.
However, activists believe it is practised in at least 45 countries. While FGM/C is often associated with Africa, it is more widespread in Asian countries, including Malaysia.
In 2012, the United Nations General Assembly (UNGA) unanimously passed a resolution calling it a human rights violation and urged nations to ban the practice and the ban was reaffirmed in 2014. The resolution was adopted by all UN member states, including Malaysia.
The World Health Organisation (WHO) defines FGM as comprising all procedures that involve partial or total removal of the external female genitalia, or other injury to the female genital organs for non-medical reasons.
This includes pricking, piercing, incising, scraping and cauterisation of the female genitalia. In fact, WHO maintains a broad definition of FGM to avoid all loopholes that might allow the practice to continue.
Closer to home, the issue of FGM/C or berkhatan is fraught with silence in Malaysia as it is intermingled with cultural and ethnic demands alongside bodily autonomy – the right to control one's own body, and bodily integrity – the right to autonomy and self-determination over one's own body – of children and women.
Although it is widely prevalent, it is less talked about within the Malaysian context. It usually involves a prick or a slit at the top of the clitoris and is widely contested whether it is construed as genital mutilation as FGM/C is often understood as only clitoridectomy and infibulation, which is a total or partial excision of the clitoris and the narrowing of the vagina through the creation of a covering seal. Similar practices exist among Malay Muslims of southern Thailand and Indonesia.
There have been a few studies about this in Malaysia. For instance, a study in 1999 by Ab Rehman Isa et al in Kelantan found that all 262 Malay-Muslim women respondents had been "circumcised".
A more recent survey by Salleha Khalid et al in 2016 of 402 Malay-Muslim women revealed that a mere 4% – 16 out of 402 women – had not been "circumcised". The same study also noted the practice was absent in other ethnic groups.
The procedure was previously performed by the bidan or village midwives but with rapid urbanisation, it has moved to formal healthcare settings like clinics and hospitals.
The "medicalisation" of FGM/C, however, brought with it a dilemma for doctors – whether to perform the procedure and if so, how exactly to do so.
Doctors turned to the Health Ministry, which then consulted the National Fatwa Committee, as it was considered a religious question.
Mary J. Ainslie in her study – The 2009 Malaysian Female Circumcision Fatwa: State ownership of Islam and the current impasse – said "rather than continue dialogue with medical practitioners or open up discussions with international Islamic organisations, the department's immediate response was to draw up and issue the fatwa very quickly in early 2009".
She said the action disappointed and puzzled many in the ministry and opened a significant debate on the issue.
Religious leaders globally have also debated considerably on FGM/C. In 2006, the Cairo-based Dar al-Ifta al-Misriyyah – a centre for Islamic legal research and a pioneering foundation for fatwa in the Islamic world – convened an international conference of scientists, Islamic legal scholars, specialist researchers and activists.
After hearing from a diverse range of opinions, it concluded that "the mutilation presently practised in some parts of Egypt, Africa and elsewhere represents a deplorable custom which finds no justification in the authoritative sources of Islam, the Quran and the practice of the Prophet".
It also noted that no form of the practice exists in Saudi Arabia and issued a fatwa making FGM/C haram.
In fact, the former grand mufti of Egypt's Al-Azhar University, Sheikh Ali Gomaa went on to say, "taking active action on this front is crucial if we are to remain true to our Islamic values and principles. Islam is a religion of knowledge, learning and research. While FGM was previously practised as a social custom (and not a religious matter)… it becomes a religious obligation to say unequivocally that the practice of FGM is today forbidden in Islam."
The 2009 Malaysian fatwa, however, marked a paradigm shift in the practice with female circumcision moving from being sunnah (recommended) to becoming wajib (obligatory) and is markedly different from Dar al-Ifta's fatwa – right from the process of how it was formulated, the guiding principles and to, of course, the outcome.
These differences only demonstrate that there exists a diversity of religious interpretations on the issue of FGM/C across Islam.
In countries, such as Burkina Faso and Senegal in West Africa, religious leaders themselves have led the call for abandonment of the practice and with success.
If today, more countries decry the practice as un-Islamic, why is the Malaysian fatwa different? Is this primarily because the identities of ethnicity and religion in this country are commingled and it is difficult to extricate cultural practices from religious ones?
Is it because decision-making processes on religion are more parochial in Malaysia in comparison to other countries?
Research shows that if countries prioritise the elimination of FGM/C, they adopt programmes and policies to correct social and cultural practices.
There are decisive and positive precedents in interpretations of religious laws to enable this. On the International Day of Zero Tolerance for FGM, the interests and wellbeing of women and girls call on each one of us to think of the bigger picture and to think of the long-lasting impacts of female genital mutilation – both physical and psychological – on our young girls and women. – February 6, 2018.
https://www.themalaysianinsight.com/s/36377/
--------
In Srinagar, a 16-year-old girl gives voice to players who can't speak, hear
by Mir Ehsan
February 5, 2018
It's a white winter morning in Srinagar, and a 16-year-old girl has set out from her cramped home on the city's outskirts to help a group of badminton players prepare for a tournament at the indoor stadium.
Arwa Imtiyaz Bhat is not a coach, or a player. But this Class X student performs a more important role. She translates the sound of silence.
The players are among the around 250 sportspersons registered with the J&K Sports Association for the Deaf, and Arwa, who is well versed in sign language, is their voice, their mentor. Often giving up classes at school, she's accompanied J&K teams to tournaments across the country, from Delhi to Chennai, fielding calls from worried families, helping liaise with organisers and officials.
She says the reward is not money — she's not paid any — but moments such as those last December when the J&K team won four gold, three silver and two bronze medals in the National Games for the Deaf in Ranchi.
"My mother Rehana can't speak or hear. Her brother Mohammad Saleem, a good badminton player, is also deaf and mute. And ever since I can remember, I have seen them struggle, facing discrimination outside and within our family. I could not stand that, and decided to do whatever I could to help anyone in that situation… I learned how to communicate in sign language from my uncle who had undergone training in Delhi," says Arwa.
It hasn't been easy, she admits, especially convincing parents of deaf and mute children to let go.
"When the J&K deaf team was planning to go to Ranchi, the parents sought an assurance from me that they would be safe and secure. I had to finally give them a guarantee. At times, I have had to fight with the families of players for permission to let them play,'' she says.
According to Waheed ur Rehmad Parra, secretary, J&K Sports Council, Arwa is an inspiration.
"I am surprised by the dedication of this girl. And I try my best to help out and speed up paperwork of any team with which this girl is involved. She is an inspiration for all of us, and she should never feel that she has been let down by the system," he says.
"There are very few people in the world who really care about deaf and mute children such as mine," says Nazir Ahmad Bhat from Baramulla, whose two sons Mohammad Ashraf and Showkat Ahmad are sportspersons.
"Whenever my children go for any sports activity, Arwa keeps me informed, even when they are outside the state. At times, we call her so many times every day for information about my sons, she never loses patience,'' says Bhat.
But for Arwa, who dreams of becoming a doctor, and her family, all of this has come at a cost.
"Last year, I had to accompany these players to different parts of Kashmir and various offices of sports organisations. I missed a lot of classes and was reprimanded by my teachers," says Arwa.
At home, Arwa's parents say it's time someone showed similar concern for their daughter.
"I am an autorickshaw driver, and I want to provide my children, especially Arwa, with a good education. But I struggle to do that because I find it very difficult to keep my house running,'' says Arwa's father, Imtiyaz Ahmad Bhat. Arwa's younger brother Abu Zar is a student of Class V but her elder brother Arbaz dropped out of school in Class X four years ago after he met an accident.
"I don't think my dream of becoming a doctor will ever come true because I belong to a very poor family. At times, my father doesn't have money to even deposit my school fees. This is why I was moved from the Fayaz Educational Institute in Naikbagh to the Government High School in Nowgam. But I will still try to complete my education,'' says Arwa.
Yet, at the end of the day, Arwa says the joy that she sees on the faces of her players is what makes her go to sleep with a smile.
"Whenever they win any game or event, I hug them. At that moment, many of these players struggle to control their emotions and finally break down… I will keep fighting for them, their rights. Here, I am the only person who can highlight their misery.''
http://indianexpress.com/article/india/in-srinagar-a-16-yr-old-girl-gives-voice-to-players-who-cant-speak-hear-5051600/
--------
First Saudi woman joins 2 motoring federations
Feb 06, 2018
RIYADH — The Supervising Committee of the 6th edition of PR Arabia Auto Award in Saudi Arabia revealed the names of its jury members for this year. The Jury will have the primary role in the announcement of the final results during the last stage of the Award.
For the first time in the history of the Award, a lady member will join the Jury. The Supervising Committee announced the selection of Engineer Aseel Alhamad as a member of the 6th edition of PR Arabia Auto Award's Jury. Alhamad is the member of the Saudi Arabian Motor Federation (SAMF) and in charge of women Motorsport program. Alhamad is also a member of the International Automobile Federation (FIA), thus making her the first Saudi woman to join both Federations, which indicates a positive precedent for the role of Saudi women both in local and international communities.
Engineer Aseel Alhamad expressed her joy of being selected as jury member of the 6th edition of the PR Arabia Auto Award, and said:" I am really pleased to be a member of the Award's jury which presents a big opportunity for the Saudi women to establish themselves in all sectors, including the automotive sector." She added:" I'm excited to work with the Award's organizers, and look forward to meeting the other members of the Jury "
Walid Karanouh, secretary-general of the Award and the executive director of PR Arabia, expressed his pleasure for the appointment of Alhamad. "We don't have to announce the names of the Award's jury members, however, having Engineer Aseel with us would be an important step toward the transparency and credibility of the Award. This appointment comes as a culmination of her success and passion in the automotive world." — SG
http://saudigazette.com.sa/article/527633/BUSINESS/First-Saudi-woman-joins-2-motoring-federations
--------
Sharjah women spikers have it easy against Oman club
February 5, 2018
Sharjah: Sharjah Sports Club for Women scored a convincing win on the first day of volleyball at the Arab Women's Sports Tournament 2018 (AWST), defeating Oman's Sahar Club 3-0 sets.
In the first set, Sharjah players forced the Oman team into some early errors both in defence and attack, although Sahar showed plenty of resolve, keeping the game close but running out of steam as Sharjah started to pull away with a 12-10 lead and then closing the set out with a score of 25-18.
The second set was a show of stamina and strength of character, as the score levelled at 10-10, 11-11 and 12-12 in the first half but Sharjah began to run away with the game, eventually posting a score of 25-14.
The hosts were not so lucky though in basketball, where they stayed in the fight till the end before going down 70-66 to Al Fuhays team from Jordan in an absorbing match.
The Jordanians took a formidable early lead, finishing the first quarter 22-10. The Sharjah Sports ladies regained their footing and reduced the difference to one point by the end of the third quarters. However, the seasoned Al Fuhays team managed to cling on in the dying minutes to just keep Sharjah at arm's length.
The Al Fatat team from Kuwait has had their first taste of victory in the AWST basketball event with a comprehensive 82-55 win over Jeddah United. The match saw Kuwait compensate for their loss in the first round having been beaten by Sporting Team from Egypt, while Jeddah United maintain their losing streak following defeat on the opening day against the Sharjah Sports ladies 30-90.
The second round of the preliminary phase was completed with an inspiring display by Bahrain's Al Mawaheb, who snuffed the challenge of Somalia's Mogadishu team 76-58.
The teams have an off day and resume play on Wednesday where Al Fatat are up against Al Mawaheb from Bahrain; Jeddah United play Al Fuhays from Jordan — one of the favourites to win the title and the Mogadishu club from Somalia take on Egypt's Sporting Team.
http://gulfnews.com/sport/uae/more-uae/sharjah-women-spikers-have-it-easy-against-oman-club-1.2168939
--------
Iran: Another Young Woman, Tehran U Student, Arrested
06 February 2018
Zahra Rahimi, student of sociology at Tehran University, was arrested on February 5, 2018.
Dozens of female university students, mostly from Tehran University, have been already detained and denied freedom.
Evin Prison officials in Tehran recently claimed that only four of those arrested during the nationwide uprising in late December and early January remain in jail and there are no women among them.
Alireza Rahimi, member of the National Security and Foreign Policy Committee in the mullahs' parliament, was cited on February 2, as saying that according to Asghar Jahangir, head of the National Prisons Organization, "the total number of those detained during the incidents in January amounts to 4972 people, 94.73 per cen of whom are men and 5.27 per cent are women. 438 of them remain in detention. Another 55 persons are detained by the Minsitry of Intelligence." (The state-run ILNA news agency – February 2, 2018)
http://www.women.ncr-iran.org/iran-women-news/4762-iran-another-young-woman-tehran-u-student-arrested
--------
PPP mammoth rally fails to woo female workers
BY IHSAN QADIR
LAHORE: Even though the Pakistan People's Party (PPP) staged a major rally in the Mochi Gate area on Monday , it failed to attract a large number of women supporters especially from the city, Pakistan Today observed.
The PPP held a public gathering to express its support to the Kashmiris' struggle against Indian state brutality, and PPP supporters poured into the provincial capital from all over central Punjab and make the rally one of the largest turn-outs in Lahore, however, not many women supporters were present in the crowd.
While women from Gujrat, Kharian, Gujranwala, Hafizabad, Okara, Sahiwal, Mandi Bahuddin, Dinga, Lala Musa and other areas of central Punjab participated, the total number of female supporters was still not more than 300.
Shamim Chaudhry, a women supporter from Kharian said that she along with 20 other women came to attend the rally. When asked the reason, she said, "I came here to express solidarity with the people of the India-held Kashmir, and to support my party's leadership."
Another woman participant of the rally from Lala Musa, Salma Akhtar said that she was attending the rally on the party leadership's call to condemn India's state terrorism in Kashmir.
"The PPP is observing this day to pay tribute to the Kashmiris who have struggled for the last 70 years. Their sacrifices will never go in vain. Pakistanis are standing shoulder-to-shoulder with their Kashmiri brothers," said PPP leader Samina Khalid Ghurki.
"Our female workers from all union councils of the city are also present at the rally," said a top PPP leader from Lahore.
The Mochi Gate rally that came following the flop power show at the Pakistan Awami Tehreek (PAT) led grand opposition protest on the Mall Road earlier, was a rather impressive show by the PPP and Asif Ali Zardari in Lahore.
PPP leaders claimed that more than 30,000 workers showed up at the public meeting. However, independent sources said that the number of people in the rallies was not more than 15,000 and the Mochi Gate Ground has a capacity of only 10,000 people.
According to the sources, the PPP arranged 5,000 chairs for the crowd. However, a top PPP leader said that 20,000 chairs had been set. The ground was full of party flags and banners along with those to express solidarity with the oppressed people of the Indian-occupied Kashmir. Party anthems were also played during the rally.
A large number of Christian PPP activists led by its minorities leader Napolean Qayyum also participated in the rally.
Qayyum told Pakistan Today that the PPP was the only party that was empathetic of the minorities' needs and his community would vote for the party in the upcoming general elections.
PPP leaders including Asif Ali Zardari, Aitzaz Ahsan, former premiers Yousaf Raza Gillani and Raja Pervez Ashraf, Qamar Zaman Kaira, Shaukat Basra, Samina Khalid Ghurki, Mustafa Nawaz Khokhar, opposition leader in the National Assembly Syed Khurshid Shah addressed the rally. While claiming that Lahore was no more a vote-bank of the ruling PML-N, the leaders vowed to always support the Kashmiris and the Kashmir cause.
https://www.pakistantoday.com.pk/2018/02/05/ppp-mammoth-rally-fails-to-woo-female-workers/
--------
URL: https://www.newageislam.com/islam-women-feminism/new-study-reveals-two-three/d/114187
New Age Islam, Islam Online, Islamic Website, African Muslim News, Arab World News, South Asia News, Indian Muslim News, World Muslim News, Women in Islam, Islamic Feminism, Arab Women, Women In Arab, Islamophobia in America, Muslim Women in West, Islam Women and Feminism