New Age Islam News Bureau
19 Aug 2015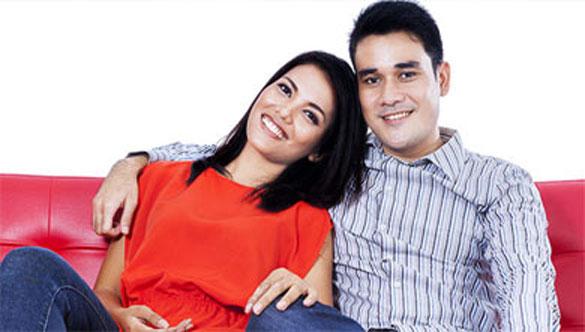 An 'asexual' is a person, according to the definition drawn up to describe the orientation of a less known but growing community of people in various countries. (Representative photo: Shutterstock)
--------
• Muslims Girls Trafficked From West Bengal Being Sold As Brides in Haryana, India
• Pakistan's Leading Universities Reject Student Who Insisted on Hijab
• Is Asexuality The New Sexual Orientation For Indians?
• Imran Khan Angrily Withdrew His Wife Reham Wife from PTI Team
• Indonesian Women Call For End to Discrimination in Bylaws
Compiled by New Age Islam News Bureau
URL: https://newageislam.com/islam-women-feminism/muslims-girls-trafficked-west-bengal/d/104321
----
Muslims Girls Trafficked From West Bengal Being Sold As Brides in Haryana, India
August 19, 2015
Kolkata: Young Muslim girls from West Bengal are being sold to men looking for brides in Haryana for as little as Rs50,000 to Rs100,000 (Dh2,814 to Dh5,628), officials said on Wednesday.
Recently, Delhi Police's Crime Branch has arrested five people, including two women, on charges of human trafficking as they were taking 20 young girls to Haryana, a state known for its skewed sex ratio.
As per the 2011 census, the number of women in Haryana was 879 women per 1,000 men, which is much below the national average of 943.
According to police, the girls belong to poor Muslim families who have entered India illegally from Bangladesh. They are befriended by these gangs and are sedated before being taken to Delhi where they are sold. "Five people altogether had been arrested, of which Syed Ali, alias Raju, is the kingpin who operates this group. We have alerted the state police, and the hunt is on for other members of the group," R S Yadav, Joint Commissioner of Police Delhi, said.
During interrogation, Raju confessed and said that the gang would change the names of the victims, mostly Muslim women, and give them Hindu names before they were sold. "There is demand for Hindu girls, hence, they changed they names through a legal process and the same was shown to the prospective buyers. They even got the marriage registered," said a senior police officer.
Raju confessed that they often paid money to the parents. "They [the parents] often staged the abduction while the girl's parents were actually selling them for a sum of Rs10,000," the officer added.
The gang was busted when a 24-year-old woman, who was allegedly sold for Rs80,000, escaped and approached a nongovernment organisation in Delhi. "The woman informed that her 17-year-old cousin, too, was brought to Delhi with her and then sold. Both of them were allegedly abducted from near the railway station in Uttar Dinajpur district in West Bengal, where they had gone to buy medicines from a store," Yadav said.
Post the first arrest, West Bengal police has been conducting raids in various areas of the district to bust similar gangs. "Trafficking of girls has become a major law and order situation as they are not only trafficked within the country but [also] are often sold to foreign countries where they work as maids. The change of name is not new as religious bias still exists all over the world," said an officer from the Anti-Human Trafficking Unit of the West Bengal police crime branch.
Organisations working in the field say that unplanned pregnancy, maltreatment of the girl child, extreme poverty and lack of employment are the key reasons why parents are sell their children. "Often children are the only worldly possession the parents have and stark poverty pushes them to sell their girl child for as low as Rs500," said Runa Sen, who runs a charitable organisation near the India-Bangladesh border.
http://gulfnews.com/news/asia/india/muslims-girls-trafficked-from-west-bengal-being-sold-as-brides-in-haryana-1.1569642
----------
Pakistan's Leading Universities Reject Student Who Insisted on Hijab
August 19, 2015
LAHORE - A female student has claimed she was denied admission to one of Pakistan's leading universities because she refused to remove her Hijab and show her face to male interviewers.
Mehreen Shafaq had applied for a place on the Government College University's Applied Management Sciences BA course and was being interviewed by a panel of academics when two of its five members asked to see her face.
The two panel members, course director Najaf Yawar and assistant professor Immad Upal said they needed her to remove her Hijab and reveal her face for identification purposes, but the woman refused on religious grounds. It is prohibited in Islam for a woman to reveal her face to men who are 'Na-Mehram'.
Ms Shafiq has now brought her complaint to the Lahore High Court where her advocate said yesterday she had been a victim of religious discrimination. It is believed to be the first case of its kind in Pakistan.
The university has denied her allegations and said she had also refused to show her face to a female member of the interview panel. Ms Shafiq has insisted she did offer to reveal her face to the woman academic who was not available for comment yesterday. "I was ready to take off face veil before the female interviewers," she said.
College sources said they were baffled by the case and could not understand the claim when hundreds of its women students already wear the Hijab.
Ms Shafaq has claimed her refusal to remove her Hijab for the men on the panel angered the course director who said veiled women were already creating problems on the campus.
Her counsel Sajeel Shahryar, said the rejection of his client was in breach of the constitution which guarantees the right of all to dress as they please. The college's decision to dismiss her application because she refused to reveal her face to men was an act of discrimination, he said.
The LHC accepted the petition and sought replies from the GCU and Higher Education Department on September 10.
http://nation.com.pk/national/19-Aug-2015/university-rejects-student-who-insisted-on-hijab
----------
Is Asexuality The New Sexual Orientation For Indians?
Prasun Sonwalkar
Aug 19, 2015
Deepak and Rajshree have been living together in Nottingham ever since they graduated some years ago from Bristol, where they met at university. By all accounts, they are like any normal couple – except, both see themselves as 'asexual'. An 'asexual' is a person who does not experience sexual attraction, according to the definition drawn up to describe the orientation of a less known but growing community of people in various countries. Most live in the US and UK, but have also 'come out' elsewhere.
Deepak and Rajshree (names changed) are based away from their parents and unknown to their conservative families, have been living together while pursuing their professional lives. They are close, but given their orientation, have no plans to get married. Several Indian-origin people in the UK are part of this community of asexuals – mostly women, and between the ages of 18 and 24. However, the orientation is rarely mentioned or discussed in the Indian/Asian community.
Researchers told HT that there was no reason to believe that asexuals were not present in India too. Matt Dawson, an expert at the University of Glasgow, said: "There is no reason to doubt that asexuality, as a sexual orientation, is absent in India. Indeed, we know that in other countries people who would now identify as asexual used other terms in the past (such as celibate or, in the case of American women, engaged in 'Boston Marriages')".
The latest census of asexual people by Asexual Visibility and Education Network (AVEN) found that 0.3% of over 14,000 responses were from people who described themselves as Hindu; 0.5% Muslim, 1.4% Buddhist. At 27%, the largest group was 'Atheist'. Dawson added: "It is possible asexual people in India currently use different terms to describe themselves. There is real need for a more global focus within academic studies on asexuality. While some of this work is beginning to appear (for example, a recent article on China), India is certainly a place where such studies would be most welcome".
According to AVEN, unlike celibacy, which people choose, asexuality is an intrinsic part of who asexuals are. Many asexual people experience attraction, but they feel no need to act out that attraction sexually. "Asexual people have the same emotional needs as anyone else, and like in the sexual community we vary widely in how we fulfill those needs. Some asexual people are happier on their own, others are happiest with a group of close friends", AVEN says.
"Unlike sexual people, asexual people are given few expectations about the way that our intimate relationships will work. Figuring out how to flirt, to be intimate, or to be monogamous in nonsexual relationships can be challenging, but free of sexual expectations we can form relationships in ways that are grounded in our individual needs and desires", it adds. The community figured prominently in Britain's public discourse last week when an aide of former prime Minister Edward Heath -- who is facing child abuse allegations -- described him as an 'asexual'.
http://www.hindustantimes.com/sexandrelationships/is-asexuality--the-new-orientation-for-indians/article1-1381668.aspx
-------
Imran Khan Angrily Withdrew His Wife Reham Wife from PTI Team
August 19, 2015
ISLAMABAD - Imran Khan angrily withdrew his wife Reham from frontline politics yesterday after she was blamed for his party's heavy defeat in the Haripur by election.
The television presenter took a lead role in the party s campaign in Haripur after the local PTI candidate invited her to bring some glamour to the contest. But she has been fiercely criticised on TV shows and on social media since the party failed to win 40 per cent of the vote.
Speculation that she would launch a political career has grown steadily since their marriage in 2014, but it was abruptly halted yesterday when her husband voiced his anger over the criticism of Reham's performance and said she would not be a party candidate in the future.
"Reham Khan will not contest elections on a PTI ticket. PTI is opposed to all forms of nepotism. Reham Khan will hold no party position, no position in KP (Khyber Pakhtunkhwa) nor will be given any official protocol.
"I am appalled and disgusted by the attacks on Reham after our loss in NA-19 election. She only went to campaign there on the insistence of the candidate," Khan explained.
He said his wife already has too much "on her plate", with her charity work with street children. "In future, she will not attend any PTI function/event," he said.
There was doubt however over whether she had been dropped for good or simply retired hurt and some PTI figures said they believed she could yet take a role in the party.
"I can agree with Khan for now (his comments) are a result of the uncalled for criticism on Khan. My personal opinion is if she can vote, she can also play a role in politics," said Arif Alvi, a PTI lawmaker.
His leader's statement was an emotional response to the fierce criticism leveled at his wife, he said, and may not be final.
"Nobody can stop Reham, if she wants to take part in politics. We can't deny her basic right," he told The Nation. He rejected claims that Mrs Khan was to blame for the party s poor showing in the poll. She had addressed the rally in Haripur before the by-election but could not be held responsible for how people had voted.
"It is not because of her address. I don't buy the idea that voters would run away due to her speech," he remarked. PML-N legislator Rana Mohammed Afzal Khan predicted that Imran Khan soon make a u turn on his wife s political future.
"Let's see how many days he takes to take a u-turn. He has a history of backtracking, he said.
http://nation.com.pk/national/19-Aug-2015/captain-khan-drops-wife-from-pti-team
--------
Indonesian Women Call For End to Discrimination in Bylaws
August 19 2015
Women's rights activists plan to personally meet with Home Minister Tjahjo Kumolo to persuade him to annul laws and bylaws that discriminate against women.
The Home Ministry has identified 139 bylaws that it believes violates the rights of women. The ministry, however, has declined to give any specific details about the problematic bylaws.
Legal expert Bivitri Susanti said that the government should have been able to solve these problems earlier as these problems had persisted for more than a decade.
"There are hundreds of problematic bylaws that have been enacted since 2002. The government seems unable to control them simply because they are not courageous enough to annul them, especially those related to, or emanating out of, religion. This has a good deal to do with the present political dynamics in the country. My suggestion is that activists and the ministry form a special team to pinpoint which bylaws ought to be annulled," Bivitri told The Jakarta Post on Tuesday.
The activists, allied with the Women's Movement for a Diverse Indonesia, said that many regulations had limited women's movement, freedom and access to economic welfare.
"There are more and more bylaws that regulate a female's privacy rather than more pressing problems that deal with people's welfare. I question the quality of our regional councillors. They should care more about issues such as health, education, clean water, access to electricity and staple food prices rather than fussing over how women should dress and what time they should go home." Ruby Khalifah, coordinator of the movement, said Tuesday at a press conference.
She added that regional councillors often did not consult with the public in formulating the bylaws, ignoring scrutiny from the public simply because there was no communication between the government and the public.
Ruby also criticized councillors' lack of initiative in drawing up bylaws.
"The councils have a particular budget designed to help them formulate quality bylaws. But in practice, they merely copy bylaws from other regions, so the use of the budget is questionable," she said.
Many of the bylaws passed by local councils have limited female freedom throughout Indonesia. Such bylaws included regulations that controlled what was or was not considered female decency in Aceh, Banten and West Sumatera.
For example, the Banda Aceh Municipality recently banned women working at tourist sites to work after 11 p.m. Tangerang bylaws on prostitution meanwhile had caused the arrest of women for prostitution simply because they walked home alone from work at night.
Nani Zulminarni, director of the Association of Women-Headed Households (PEKKA), said that such regulations reduced job choices and opportunities for women, and that this was especially damaging to those women who were the heads of households.
Others bylaws mandate an obligation for Muslim women to wear proper headscarves and Muslim long-wear in various places in Aceh, West Sumatera, Banten, West Java, Madura, South Sulawesi and West Nusa Tenggara.
"Imagine if a farmer has to wear long Muslim wear in the field. This limits her work and makes her feel excluded from other women who are free from having to do so," Nani said.
The activists also touched on Law No. 39/2004 on the protection of migrant workers. They believe that the law does not adequately protect female migrant workers when facing discrimination abroad.
http://www.thejakartapost.com/news/2015/08/19/women-call-end-discrimination-bylaws.html
----------
URL: https://newageislam.com/islam-women-feminism/muslims-girls-trafficked-west-bengal/d/104321