New Age Islam News Bureau
19 Jul 2016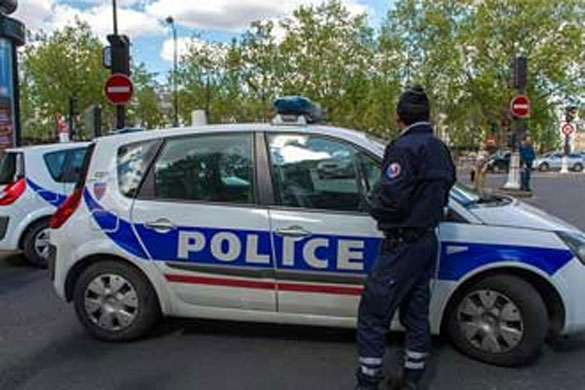 Photo: Police are investigating after a and her three daughters have reportedly been stabbed in France because they were 'scantily dressed' (file picture)
--------
• Mother and three daughters, aged between 8-14, are STABBED 'by Muslim' in French holiday resort because they were 'scantily dressed'
• Communal Tension Grips an Indian Village As Muslim Girl Kills Self, Lover Is Lynched
• Cleric Mufti Abdul Qavi 'Provoked' Murder of Qandeel Baloch: Mother
• Gender Bias Behind Negative Views of Shariah Courts, Says Malay Female Judge
• Malaysia: Islamist Party Wants Selena Gomez Banned For Being 'Too Sexy'
• The Murder Of Qandeel Baloch Lifts The Lid On Misogyny In Pakistan
Compiled by New Age Islam News Bureau
URL: https://newageislam.com/islam-women-feminism/muslim-woman-with-two-husbands/d/108011
------
Muslim Woman with Two Husbands in Durban Court to Claim Maintenance
19 Jul '16
Durban - An unusual case of polyandry - a woman with more than one husband - is before the Durban High Court in an application in which the woman is trying to get maintenance from her most recent "husband" who is arguing that, unbeknown to him, she was still married to someone else.
The matter came before the court as a "Rule 43" application which, in terms of the Marriages Act, entitles separated spouses to claim maintenance before the finalisation of their divorces.
The case involves an unregistered Islamic marriage which is not covered by the act. However, last year a judge awarded what was believed to be the first interim maintenance order in an Islamic divorce case which was seen as precedent-setting.
What makes this application different is the allegation of polyandry and the argument by the latest husband that the man she was first married to is responsible for her upkeep, not him.
In her affidavit the woman - who cannot be named to protect the identity of her son, fathered by her first husband, and her daughter by her second - says the Marriage Act is applicable to her. She wants her Islamic marriage to the wealthy businessman in March 2013 declared legally valid and that she is entitled to a "legal divorce".
In the meantime, she wants maintenance of R50 000 for her and her daughter, that she and both children be kept on his medical aid, a car and other expenses relating to the children.
She says when they were married they lived in a huge five-bedroomed house with a security guard at the gate and they both drove cars worth more than R1 million.
"He regularly bragged that he earned R500 000 a month. He has other properties worth R5 million and there is a family trust."
Since their separation in December last year, she has lived in a one-bedroomed flat with her children and ekes out a living as a beauty therapist, with only an R8 000 contribution from him every month.
She claims she is entitled to her old lifestyle. But her ex - who is also married civilly to someone else - says their marriage was never valid and his only financial responsibility is to his daughter.
He says he was aware that she had been married before but believed this had been declared invalid by the Jamiatul Ulama (Council of Muslim Theologians) because the man had been married to seven other women, which was forbidden by Islamic law.
"She deliberately omitted to inform me that she had, in fact, registered that marriage in terms of civil law and was thus legally married.
"Under Islamic marital jurisdiction Muslim men are allowed to practice polygamy and can have up to four wives. Polyandry is not permitted," he said in his affidavit.
The irst husband did not pay any maintenance or contributions to his son "and she should be seeking an order against him, not me," he said.
He described the expenses she was claiming as "ludicrous" and "fabricated" and "nothing more than a wish list".
The application has been adjourned for lawyers acting for both parties to draft written submissions on whether Rule 43 applies.
It will be set down for argument soon.
iol.co.za/news/crime-courts/woman-with-two-husbands-in-durban-court-2046862
--
Mother and three daughters, aged between 8-14, are STABBED 'by Muslim' in French holiday resort because they were 'scantily dressed'
By JENNIFER NEWTON FOR MAILONLINE
19 July 2016
A mother and her three daughters have reportedly been stabbed in France because they were 'scantily dressed'.
The family were attacked while on holiday in the village of Garda-Colombe in the Hautes Alpes near Montpellier in the south of France.
The mother, 46, and her daughters aged between eight and 14 were targeted before the knifeman fled the scene, although he was later arrested by police.
According to local reports, the motive of the attack is unclear but the man had allegedly made references about the females being 'too lightly dressed'.
French media reported that the attacker was a Muslim although that has not been confirmed. He is also thought to have been in the area on holiday with his family.
The youngest victim, who was eight years old, is currently in a critical condition in hospital after suffering a punctured lung.
The mother reportedly suffered an injury to her sternum.
However, local prosecutor Raphael Balland told La Parisien: 'The motive of the attack is very unclear.
'No religious connotation word has been pronounced.'
dailymail.co.uk/news/article-3697451/Mother-three-daughters-aged-8-14-STABBED-French-holiday-resort-scantily-dressed.html#ixzz4ErKeJe4p
-----
Communal Tension Grips an Indian Village As Muslim Girl Kills Self, Lover Is Lynched
July 19, 2016
Communal tension gripped a village in Guntur district after the alleged suicide of a 19-year-old girl Sunday afternoon and the lynching of her male friend.
The girl, Jasmine Shaikh, was found hanging from a ceiling fan in her house in Mahammadiyapalem village by a relative who also saw two 19-year-old youths of the same village standing outside the house. Neighbours and relatives of the girl caught hold of V Srisai, a first year B.Tech, and his friend Pavan Kumar, a first year Degree student, and locked them in a room where they were beaten up with sticks and belts.
"When the sticks broke, they brought cricket bats and started hitting us without caring where we were getting hit. Srisai received several blows with the bat on his head and he was bleeding heavily and losing consciousness. Then they stripped us and took us out and tied us to a tree. They threw chilli powder into our eyes and started beating us again. When I was about to lose consciousness, they would throw water and then start beating again. By the time police arrived, Srisai fell on the ground and lost consciousness,'' Pavan Kumar, who is recovering at the Repalle Government Hospital near Guntur, said over phone.
Srisai, who received serious head injuries, died on way to hospital. He was a first year B.Tech student at Bapatla. His father V Venkateshwarulu is a government school teacher.
Pavan said his close friend Srisai and Jasmine were in love since they were in SSC. Narrating the sequence of events on Sunday, Pavan said Jasmine called Srisai on his mobile phone at 10 am saying she was alone and asked him to come home and meet her.
"We live in the neighbouring village so Sai came to pick me up and we came to Jasmine's house on his motorcycle. I waited nearby while Sai went to talk to her. Meanwhile, a neighbour Mohammed Ghouse saw Sai entering the house and knocked on the door. Sai came out and Ghouse abused him and the girl. I immediately picked up Sai and left the village. In ten minutes, Jasmine called on his mobile again and said the neighbour had informed his family and her brother had scolded and abused her and asked her to die instead of bringing dishonour to the family. She also revealed to Sai that her family was arranging her marriage with another guy from their community and that she wanted to commit suicide. Sai got very upset and scared and we rode back to the village and contacted Jasmine's friend and sent her to check on Jasmine. She came back crying and informed that she saw through the window Jasmine hanging from the ceiling fan. Sai immediately rushed to the house and kicked the door open. He opened the knot of curtain cloth which she used to hang herself and brought Jasmine down but she was already dead. At the moment the neighbours and others rushed in and caught hold of us and started beating,'' Pavan Kumar said.
Pavan said that after they were tied to the tree, people took turns throwing stones at them. When a sub-inspector and constable from the nearby Nagaram Police Station arrived, they were outnumbered by the mob which prevented them from helping the two youths.
"In some time more cops arrived. If not for police, I also would have died,'' he said.
Villagers accused the youths of raping and killing the girl and making it look like a suicide. However, the post-mortem report did not reveal rape. Police registered a murder case against the villagers and to pacify them also registered a murder case against the youths.
"We have to investigate and establish if what the boys are saying is true or not. Call records on the deceased boy's mobile phone show calls from the girl which establishes the time sequence. The situation is very tense in the village but right now it is under control. The girl has been buried under tight security while the boy's funeral is on Tuesday morning,'' Deputy SP Mahesh Kumar said.
indianexpress.com/article/india/india-news-india/communal-tension-in-guntur-over-muslim-girls-suicide-2922147/
--
Cleric Mufti Abdul Qavi 'Provoked' Murder Of Qandeel Baloch: Mother
July 19, 2016
Lahore: The mother of slain Pakistani model Qandeel Baloch today alleged that prominent cleric Mufti Abdul Qavi, who made headlines for appearing in a controversial video with the social media star, "provoked" her son into murdering her daughter.
The 26-year-old model's mother's statement came on the same day when police announced that Mufti Qavi would be included in the murder investigation of the slain social media sensation.
Police had arrested Qandeel's brother Muhammad Waseem on Saturday. He has admitted to strangling his sister to death for the "honour of the family". Waseem said he gave her a tablet to subdue his sister and then strangled her in their family home over the weekend.
Waseem said he killed his sister due to her social media activities, which included a series of risque video posts with the prominent cleric, Mufti Qavi.
Qavi was suspended from the Ruet-e-Hilal Committee in the controversy following the video posts.
Speaking to Geo News today, Qandeel's mother accused Mufti Qavi, her daughter's former husband Ashiq Hussain, and a man name Shahid of being involved in the murder.
She claimed her son Waseem carried out the murder on the advice of Mufti Qavi, and that the cleric "provoked" him into killing Qandeel. She claimed Waseem was also in contact with Qandeel's former husband Ashiq Hussain.
Earlier today, police announced that Mufti Qavi would be included in the murder investigation of Qandeel.
"We have decided to include Mufti Abdul Qavi in the murder investigation," said Azhar Ikram, the police chief in Multan where Baloch was killed.
"The scope of the investigation has been widened. The victim's brother, Aslam, will also be investigated. We are waiting for the forensic reports," Ikram said.
Reacting to the move of the police, Mufti Qawi said that he was willing to cooperate if approached by the police.
However, he said that it was "ridiculous" that he had been included in the murder investigation when the murderer had already confessed to the crime.
Prior to her death, Qandeel Baloch, whose real name was Fauzia Azeem, spoke of worries about her safety and had appealed to the interior ministry to provide her with security. No help was provided and the interior ministry has not commented on her death.
In Facebook posts, she, spoke of trying to change "the typical orthodox mindset" of people in Pakistan. She faced frequent abuse and death threats but continued to post provocative pictures and videos.
The so-called 'honour-killing' has sent shockwaves across the country and triggered an outpouring of grief on social media for Baloch.
siasat.com/news/cleric-mufti-abdul-qavi-provoked-murder-qandeel-baloch-mother-988058/
--
Malaysia: Islamist party wants Selena Gomez banned for being 'too sexy'
19th July 2016
FEARING that the nation will descend into moral decay, the youth wing of Malaysia's Pan Islamic Party (PAS) is calling for American pop sensation Selena Gomez's concert near Kuala Lumpur next week to be cancelled.
According to The Star, Gomez's 'The Revival Tour' concert is to be held at Stadium Melawati in Shah Alam, some 30 kilometers from the capital on July 25, but the singer's 'sexy' appearance has struck a raw nerve with the wing's 'dakwah' (propagation) committee.
The committee's chairman Hafez Sabri said Gomez's concert would "tarnish the sanctity of the month of Syawal", when Muslims observe the Eid al-Fitr religious celebrations.
Hafez also slammed local authorities for giving the concert organizers a green light to hold the concert.
"The presence of the American-born singer, who is synonymous with sexy appearances, would tarnish the sanctity of the month of Syawal which is being celebrated in earnest and further stoke the hedonistic culture among the country's youths," he was quoted saying on Monday.
Hafez also urged the Islamic Religious council in Selangor, the state where Shah Alam is situated, to issue a formal ban on the event.
"It is a priority and the responsibility of PAS Youth to ensure that there are no elements which can destroy the younger generation. Hence, we are committed to opposing such a concert," he said.
Hafez added the state government should have used its discretion when approving such concerts in line with entertainment guidelines set by the federal Islamic Religious Department.
After the Malaysian leg of the tour, the 24-year-old singer is scheduled to perform in Singapore on July 27.
Calls to ban concerts over moral concerns are not uncommon in the predominantly Muslim country. In 2012, Grammy award-winning R&B singer Erykah Badu was barred from performing after a promotional photograph of her with the word Allah painted on her body was published in a local newspaper.
In 2013, American heavy metal band Lamb of God's concert was axed after Islamic officials found the group's work to be 'blasphemous'.
asiancorrespondent.com/2016/07/selena-gomez-too-sexy/
--
The murder of Qandeel Baloch lifts the lid on misogyny in Pakistan
July 19, 2016
Qandeel Baloch, a 26-year-old former model and social media star became a household name in Pakistan for her bold, unapologetic videos celebrating her sexuality and, in turn, exposing the deeply ingrained misogyny and hypocrisy cutting across Pakistan's social and class divide.
She pouted, she purred, she provoked – oozing confidence rarely seen in most Pakistani women her age or any age – and uploaded videos on social media platforms for her hundreds and thousands of followers, the majority of whom were young Pakistani men.
They watched her videos behind closed doors with glee, and then hissed and cursed her publicly for her so-called "un-Islamic and filthy ways." In a country with reportedly one of the highest Google searches for pornography in the world, Ms. Baloch became the target for the self-proclaimed male and female moral and religious police.
As one Pakistani man told me: "She was like the forbidden fruit, tempting, eye candy that you knew was forbidden."
In one of her most rebellious and a political acts, Ms. Baloch posed for selfies with an Islamic cleric. Perched next to the excitable figure while balancing his hat on her head and with a twinkle in her eye, she shook the clerics hand and talked to the camera explaining she had borrowed his hat because she did not have a headscarf to cover her head.
In that one moment alone she took on Pakistan's religious lobby head-on by exposing hypocritical attitudes toward women.The video went viral and the backlash spread like wildfire, social media users in Pakistan called for Baloch to be taught a lesson or urged Baloch should change her behaviour.
This weekend, Ms. Baloch was drugged and strangled to death in the name of "honour." Her brother Waseem, 25, now in police custody after going on the run, confessed to killing his sister because, he said, "Girls are born to stay at home" and bring honour to the family. He went on to say he had no regrets over killing his sister and for him the video with the Islamic cleric was the final straw.
According to her brother, he killed her in the family home in Multan, Punjab, Pakistan's largest province, as their parents slept upstairs, proving once again that in Pakistan, like other parts of the world, a woman is not even safe in her own home.
This is the same home from where Ms. Baloch says she was forced into an abusive marriage with an older man at the age of 17 and, in her own words, endured years of "torture" from her ex-husband. She gave birth to a son and then a few years later escaped to build her own life.
Ms. Baloch is the latest woman to be murdered by a family member in so-called "honour killings" in Pakistan. Since May, there has been an increase in reported honour killings across Pakistan; women beaten and burnt to death. In one recent case a young woman's brother slashed her throat and watched her bleed to death. Her crime? She was accused of talking to a man on the phone.
The Human Rights Commission of Pakistan reports more than 1,000 women were killed for "honour" in Pakistan in 2015. The prosecution for such crimes remains woefully low, with family members often forgiving the killers, who are also family members, so they walk free.
There has been a huge reaction to Ms. Baloch's murder in Pakistan and amongst the Pakistani diaspora around the world. Her death has opened a Pandora's box of misogyny even amongst Pakistani women and many other Muslim women, who are leading the hate charge by labelling Ms. Baloch online and on social media as a "prostitute," "a filthy, dirty woman," a "fornicator" and a non-Muslim.
The Islamic Republic of Pakistan continues to betray women like Qandeel Baloch, as do these so-called sisters drowning in hypocrisy and hate.
theglobeandmail.com/opinion/the-murder-of-qandeel-baloch-lifts-the-lid-on-misogyny-in-pakistan/article30957866/
URL: https://newageislam.com/islam-women-feminism/muslim-woman-with-two-husbands/d/108011
New Age Islam, Islam Online, Islamic Website, African Muslim News, Arab World News, South Asia News, Indian Muslim News, World Muslim News, Womens in Islam, Islamic Feminism, Arab Women, Womens In Arab, Islamphobia in America, Muslim Women in West, Islam Women and Feminism