New Age Islam News Bureau
15 Aug 2020
• Ahead of Independence Day, All India Muslim Women's Personal Law Board Objects To Tricolour Face Masks
• Three Muslim Women Sue Delaware Claiming They Were Barred from Wearing Hijabs at Work
• Women Entrepreneurs of Pakistan Complete Training On Export Of Their Products
• Woman Booked for Allegedly Murdering Her Two Daughters in Rawalpindi
• How A Singaporean Malay Woman Creates A Boutique Online Shop
• Woman Member of Afghan Peace Team Survives Attack by Gunmen
• Why the United States Should Support the Iraqi Women's Movement
Compiled by New Age Islam News Bureau
URL: https://www.newageislam.com/islam-women-feminism/muslim-woman-accuses-mcdonald-franchisee/d/122636
--------
Muslim Woman Accuses Mcdonald's Franchisee of Discrimination
Aug 14, 2020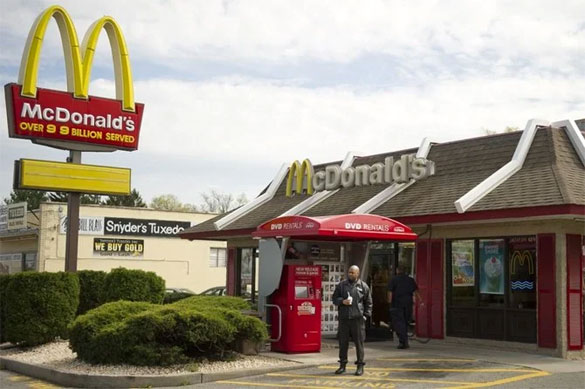 A Muslim woman who worked for a McDonald's franchisee in Maryland claims managers and co-workers sexually harassed her and subjected her to religious discrimination after she converted to Islam. (File/AFP)
-----
SILVER SPRING, Md. (AP) — A Muslim woman who worked for a McDonald's franchisee in Maryland claims managers and co-workers sexually harassed her and subjected her to religious discrimination after she converted to Islam.
Diamond Powell, 28, of Baltimore, sued her former employer, Susdewitt Management LLC of Lanham, Maryland, on Thursday with the backing of attorneys from the Council on American-Islamic Relations, a Muslim civil rights group.
The Morgan State University graduate was Christian in 2016 when she started working for the company, which operated two McDonald's locations at Baltimore/Washington International Thurgood Marshall Airport. Powell converted to Islam in February 2017 and began wearing a hijab, a religious head covering, to work.
A manager told her to "take that hoodie off" her head while another manager told her, "You don't have to wait for God to wake up for you to pray," Powell's federal lawsuit alleges.
Powell has a religious belief that she must pray five times a day at prescribed times. A general manager initially granted Powell's request to take short prayer breaks during her shifts, according to her lawsuit.
"Her prayer breaks lasted no longer than a typical bathroom break," the suit says.
But the general manager prohibited Powell from praying in a quiet spot at the airport and instead told her to pray in a dirty stock room, the lawsuit alleges. After Powell continued praying outside the restaurant, the general manager eventually revoked her request to take a prayer break, saying, "God will understand," according to the lawsuit.
"By doing so, the general manager forced Powell to choose between continuing her employment with McDonald's or sacrificing her sincerely-held religious beliefs," the suit says.
Powell resigned from the job in April 2018. Her suit accuses Susdewitt Management of violating the Maryland Fair Employment Practices Act and the Civil Rights Act of 1964.
Susdewitt Management owner Isaac Green disputed the lawsuit's "characterizations" but said the company is reviewing Powell's allegations and will "respond accordingly."
"We pride ourselves on our diverse workforce, and we have policies in place to provide a welcoming workplace and to respect the accommodations employees may need for religious reasons," Green said in a statement provided by a McDonald's corporate spokeswoman.
The suit also claims Powell was sexually harassed at work, with several managers and co-workers asking her if she was a virgin and a shift manager making sexually explicit remarks.
"No Muslim woman should ever, ever experience what I went through, and I hope this lawsuit will help other Muslim women," Powell said Thursday during an online news conference with her attorneys.
Zainab Chaudry, director of CAIR's Maryland office, said the group has seen an uptick in the number of incidents in which Muslims have experienced hostile work environments because of their faith.
"Unfortunately, this disturbing case is a glaring reminder of the challenges that Muslim employees often face within the workplace," she said.
https://tucson.com/news/national/muslim-woman-accuses-mcdonalds-franchisee-of-discrimination/article_61baf9be-74c3-51e6-a61f-e55cdaea575f.html
--------
Ahead of Independence Day, All India Muslim Women's Personal Law Board Objects To Tricolour Face Masks
Aug 13, 2020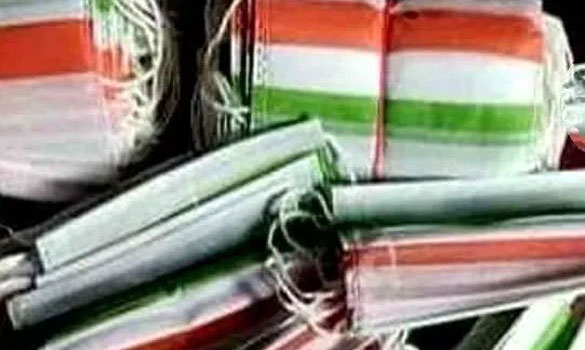 All India Muslim Women's Personal Law Board (AIMWPLB) has raised objection to the sale of Tricolour face masks
----
Lucknow: The All India Muslim Women's Personal Law Board (AIMWPLB) has raised objection to the sale of Tricolour face masks on the eve of Independence Day.
Talking to IANS, Shaista Amber, president of AIMWPLB, said that the Central and state government must immediately ban the sale of Tricolour masks which can be seen as an insult to the national flag.
"Face masks are being used to check corona and one discards the masks after using it a few times. How will we ensure that these Tricolour masks are properly disposed," she asked.
Amber said that the Tricolour was a symbol of national pride and cannot be used for commercial purposes.
https://www.timesnownews.com/india/article/ahead-of-independence-day-muslim-women-board-objects-to-tricolour-face-masks/636656
--------
Three Muslim Women Sue Delaware Claiming They Were Barred from Wearing Hijabs at Work
BY MARINA PITOFSKY
08/14/20
Three Muslim women who previously worked in Delaware juvenile detention services filed a federal discrimination lawsuit against state officials last week alleging that they were barred from wearing religious head coverings at work.
The women, Tia Mays, Madinah Brown and Shakeya Thomas, claimed in a lawsuit filed Aug. 6 that they were told they could not wear a hijab to their jobs at the New Castle County Detention Center and the Ferris School for adjudicated juveniles.
Supervisors allegedly prohibited them from working at the facilities unless they removed the head coverings, according to the lawsuit filed by the Council on American-Islamic Relations (CAIR). The women asked to be transferred and offered to wear head coverings that could be less of a safety risk around potentially violent juveniles detained in the center.
The lawsuit names the state's Department of Services of Children, Youth and their Families, as well as other officials working within the department. A spokesperson for the department told The Hill that "we are dedicated to maintaining an inclusive environment for all."
The lawsuit states that a supervisor told Thomas that she "had a few days to think about what she wanted to do — keep wearing her hijab or continue to be employed." She was also allegedly told that if "she ever wanted to work for the State of Delaware in the future, it would be in her best interest to resign."
Brown claims in the lawsuit that she was reprimanded by superiors and ordered to clock out repeatedly after wearing a hijab to work. She also filed a report with the department's human resources department, which she claimed took no action.
Brown also filed a complaint with the Equal Employment Opportunity Commission last year, which included the claim that a supervisor told her "Now you're looking like a terrorist" in front of other employees.
Mays claims that supervisors said there was a "misunderstanding" and that a policy not allowing her to wear a hijab "should have been mentioned prior to her beginning employment."
"No one should have to pick between their livelihood and their faith," CAIR attorney Zanah Ghalawanji said. "By standing up for their rights and fighting back, Tia, Shakeya and Madinah hope that this agency will be prohibited from imposing this terrible predicament on other women in the future."
The lawsuit, which was also filed by the law firm Jacobs & Crumplar, seeks an injunction prohibiting the department "from discriminating against employees on the basis of religion, sex or race, and to allow accommodation for religious head coverings." It also seeks payment for economic damages and emotional harm, as well as "punitive damages and legal costs," CAIR said in a statement.
https://thehill.com/blogs/blog-briefing-room/news/512006-three-muslim-women-sue-delaware-claiming-they-were-barred-from
--------
Women Entrepreneurs Of Pakistan Complete Training On Export Of Their Products
Afshan S. Khan
August 15, 2020
Islamabad: More than 100 Pakistani women recently completed a virtual training on how to export their products and explore new international markets as part of a collaborative program conducted by the United States Agency for International Development (USAID) and several Pakistan Women Chambers of Commerce and Industry.
Under this first phase of the programme, 115 women from various business and industry sectors completed five online training sessions on "Export Processes and Documentation." Participants increased their understanding of formal export procedures, the role of key stakeholders, export documentation, and international standards.
In the second phase, businesses exhibiting strong export potential will receive logistics support to participate in international trade exhibitions, technical assistance to improve export potential and international market access, and mentoring from industry experts.
"Owning your own business is a brave and noble endeavor, and for a woman, it can be even more challenging, especially during this devastating pandemic," stated USAID/Pakistan Mission Director Julie Koenen.
"We are confident that these virtual training sessions will provide these strong women entrepreneurs with the tools and resources necessary to open new markets internationally to sell their products and provide for their families." Many of the participants praised the training, saying that it is helping them adapt their business models to meet international market standards and practices.
"The training covered the entire regulatory, legal, transportation, and financing side of the export process," said Shagufta Rahman who runs a handicraft business called Shop Wisely in Lahore. "By the end of the training, members of Lahore Women Chamber of Commerce and Industries not only understood the processes and key exporting terms, they also felt prepared to create a plan to take their products to international markets."
The USAID-funded Pakistan Regional Economic Integration Activity (PREIA) is a five-year initiative to enhance development of Pakistan's trade sector, including increasing women's participation in international trade.
https://www.thenews.com.pk/print/700816-women-entrepreneurs-complete-training-on-export-of-their-products
--------
Woman booked for allegedly murdering her two daughters in Rawalpindi
Mohammad Asghar
15 Aug 2020
RAWALPINDI: A woman allegedly killed her two daughters and then attempted to commit suicide by drinking acid in Dhoke Ali Akbar Mandra on Friday. Her daughters were two and four.
She was shifted to the hospital where she is being guarded by police. A murder and attempted suicide case has been registered against her.
According to preliminary investigation, her and her husband had a brawl on Friday morning after which she "slashed her daughters' throats and attempted to take her own life by drinking poison and stabbing herself."
Superintendent of Police Zia Uddin Ahmed told Dawn that she was prevented from stabbing herself by her husband, who rushed to her rescue upon hearing the children screaming.
The SP said while quoting the mother that she had been suffering from mental illness for which she was receiving medical treatment. She said in her statement that she was "not being allowed to talk to her parents and visit them by her in-laws."
"I had taken acid after killing my daughters and then wanted to slash my throat with the same knife but I was prevented by my husband," he added, while quoting her.
Shortly after the incident was reported, he said, the police reached at the spot and shifted bodies of the girls to the hospital for postmortem. Their mother was also shifted to hospital. He said the motive behind the double murder of the two innocent girls was "domestic unrest."
Meanwhile, five people were injured in a clash between a tenant and a house owner on Dhoke Imam Din Dhamial Road.
Batons, stones and knives were used during the brawl which left five people injured, one of them critically, police said.
https://www.dawn.com/news/1574427/woman-booked-for-allegedly-murdering-her-two-daughters-in-rawalpindi
--------
How A Singaporean Malay Woman Creates A Boutique Online Shop
August 15, 2020
As a former journalist, Suryani Omar spent time in strategic communications before moving to Utah in 2012 from Singapore. She has a degree in economics from the National University of Singapore, and a Masters in Islamic banking and finance from Malaysia. Born and raised in Singapore, Omar spent two years in Malaysia for her postgraduate studies and almost a year in Jakarta as an Islamic finance journalist. Her experiences thus far have led her to become a student. Omar takes Islamic Studies courses at Rabata, a program for women that is by women. This motivated Omar to glean knowledge as she set-up her own venture: DeenHubb, a place to instill the love of Islam.
When Omar was pregnant with her son, Imran, she knew she wanted to introduce him to Islam early. "I hope he will grow up with a strong sense of Islamic identity. So my sister started sending me books and items like prayer rugs that she bought from Singapore. It hit me that it's not just enough that Imran has these things but that we need a community that wants to instill a deep sense of love for Islam in our young," Omar recalls.
Omar would go to the masjid with different items such as prayer rugs and Islamic cloth books and would be questioned where she got them. As she answered that they were from Singapore, Malaysia, or Indonesia, Omar would get requests to bring some back. "Seeing that books from the United States were widely available in Singapore, I thought: why not bring what Southeast Asia can offer to America?" Omar elaborates.
DeenHubb had started with only five book titles to their collection beginning in 2017 and has blossomed ever since. DeenHubb has also introduced Islamic buttons that promote the Muslim identity along with stickers and magnets among other unique products to the market. "We don't aspire to be the one-stop shop for Islamic educational items. But we aspire to be that bridge between Southeast Asia, one of the regions with the largest number of Muslims, to the U.S. I want others to be touched and inspired by the books that they write. I want people to get to know Muslims in Southeast Asia. Also, I feel that I am able to bring some diversity: I'm Malay! In fact, I'm a Singaporean Malay. I'm a minority on many levels. Minority within the Muslim community in the U.S. and minority even in Singapore," Omar adds.
While being a mother, Omar is motivated in her educational ventures for the sake of God and to serve as an example for her son. "How can I run a business that aims to instill the love for Islam if I don't continue to increase my knowledge of it?" Omar explains. She also volunteers with Al Mustafa Foundation of Utah, including helping out with the Utah Muslim Girl Scouts. Omar also recently started to volunteer to mentor Muslim youth.
The unique options offered by DeenHubb makes it a treasure in a sea of educational tools that is found in the Muslim market. Omar is at the forefront trying to raise awareness while also serving as a role model for her community members and at home. Her zeal to spread the love of the religion grows stronger every day as she does it by embracing her heritage.
https://www.forbes.com/sites/tasmihakhan/2020/08/14/how-a-singaporean-malay-woman-creates-a-boutique-online-shop/#7fb66275758f
--------
Woman Member of Afghan Peace Team Survives Attack by Gunmen
August 15, 2020
KABUL, Afghanistan: A female member of Afghanistan's peace negotiating team and a former parliamentarian survived an assassination attempt, Afghan officials said Saturday.
Tariq Arian, a spokesman for the Interior Ministry, said that Fawzia Koofi was attacked late Friday afternoon near the capital of Kabul returning from a visit to the northern province of Parwan.
Koofi is part of a 21 member team charged with representing the Afghan government in upcoming peace talks with the Taliban, following a US deal with the militants that was struck in February.
The head of the Afghan peace delegation, Mohammad Masoom Stanekzai, tweeted that Koofi had survived the attack and was "in good health."
No one immediately claimed responsibility for the attack. Both Taliban and Islamic State affiliates continue to carry out attacks against Afghan government figures.
Koofi is also a women's rights activist who has been a vocal Taliban critic.
She and her sister Maryam Koofi stopped at a market in the Qarabagh district when gunmen attacked them.
Arian said police were launching an investigation. No further details of the assault were available, he added.
The US peace deal aims to recruit the Taliban to fight Daesh militants in Afghanistan, a mutual enemy. The Taliban and IS are staunch rivals.
The peace deal also paved the way for US and NATO forces to begin withdrawing from Afghanistan and for the Taliban and Afghan government to begin direct talks.
The Afghan government said on Friday that it had released the first 80 of a final 400 Taliban prisoners ahead of direct negotiations between the two sides.
Prisoner releases on both sides are part of the agreement signed in February between the US and the Taliban. It calls for the release of 5,000 Taliban held by the government and 1,000 government and military personnel held by the insurgent group as a good will gesture ahead of intra-Afghan negotiations.
Talks are expected to be held in Qatar where the Taliban maintain a political office. Several Afghan leaders told The Associated Press talks could begin by Aug. 20.
https://www.arabnews.com/node/1719666/world
--------
Why the United States Should Support the Iraqi Women's Movement
August 15, 2020
by Caitlyn Perkins
As protesters once again take to Iraq's streets to demonstrate against endemic corruption, unemployment, and the failure of the state to provide public services, Iraqi women are playing a leading role. Women have been central to the popular uprising that began last October and are demanding real change. Washington should listen carefully, and help where it can, because there can only be progress in key areas like social integration, economic development, and even national security if Iraqi women first gain their basic rights. The future of the country depends on nothing less.
The October 2019 Protests
In the face of the government's failure to create jobs, ensure economic stability, and instill confidence in its leadership, young Iraqis took to the streets in October 2019 to demand governmental reform, more job opportunities, and better public services. As the demonstrations gained momentum, Prime Minister Adil Abdul-Mahdi resigned at the end of November and was eventually replaced, after months of horse-trading and several failed candidates, by Mustafa al-Khadimi in May 2020. Several months on, al-Khadimi is still trying to win the support of the Iraqi public, but at least for now, he seems to be on a more promising path than his predecessors.
The protests that broke out in October 2019 were by no means the first anti-government demonstrations to arise in the country in recent years, and indeed, they have been a recurring theme in Iraq over the past decade. What is unique and significant about the current protests, however, is the role that women have taken on in the movement. Women's participation has evolved from calls for government reform to a broader social revolution demanding justice and equality. Many of the protesters are young, liberal Iraqis and women have been welcomed by their male counterparts, who have stood side by side with them while calling for change. Their acceptance and key role in the movement has also shown Iraq's leaders that the younger generation is ready not only for a change in government, but also in the older generation's conservative mindset.
"We want a homeland"
As more women from various backgrounds and political orientations joined the movement, the hashtag #نريد_وطن ("We want a homeland") and slogans such as "We are the nation, who are you? I am the revolution" began trending on social media. As a population that has long felt excluded from parts of Iraqi life and experienced the devastating effects of sectarian strife, women found in the protest movement an opportunity to take on a greater role and express their desire to become valued participants in society, no matter their religious sect or ethnic background. After many years of sectarian conflict in Iraq, this shared goal could help to foster reconciliation.
In addition to holding signs with revolutionary slogans, women donned the colors pink and purple while protesting. Some wore head covers, others put on jackets or shawls, and many wore yashmagh—scarves that are traditionally part of men's outfits in several Middle Eastern countries. This small but significant act of blending feminine colors with the masculine yashmagh has made this one piece of cloth a reference for both genders and a sign that Iraqi women and men, in their plural performativity, have composed a single body advocating for social, economic, and political justice.
Barriers holding women back
Nevertheless, religious conservatism remains a major barrier that continues to hold Iraqi women back from securing leadership positions, taking on jobs in male-dominated fields, and even gaining access to a high-quality education. Opposition to women's involvement in the protests has also been voiced on religious grounds. The influential Shiite cleric, Muqtada al-Sadr, tweeted that the mixing of genders during the protests was immoral and claimed that protesters were using drugs and alcohol. This effort seems to have backfired, however, and al-Sadr's objections arguably only increased the protesters' support for the women's movement even further. The younger generation has shown that they are tired of this conservative mindset and the sectarian lines that are drawn along with it, and their challenge to the long-held status quo regarding the role and position of women and girls in Iraqi society is likely to continue throughout the protests.
In addition to the challenges presented by religious conservatives, the coronavirus pandemic has created a new wave of difficulties for Iraqi women. Demonstrations around the country stalled as stay-at-home orders were put into place. Lockdowns and curfews exacerbated existing inequalities toward women. Cases of domestic violence and gender-based violence rose. A domestic violence bill that would give abused women and children more rights, require the state to build adequate shelters, and establish specialized courts for family violence has been put on hold. Iraq is just one example of how women around the world are being unequally affected by the pandemic.
Protesters thought that the pandemic would hurt the protest movement, slow its momentum, and cause government leaders to forget the urgency of their demands. While there was a pause in the protests, after the government called off the strict stay-at-home orders, people put their masks on and went right back to the streets. This commitment is likely to continue until the government shows that it is willing to make significant changes.
An essential step in building a more stable Iraq
Ensuring women's equality is an essential step that Iraq needs to take to create a more stable society free from sectarian conflict, economic turmoil, and the influence of outside governments. When women have safety, equal opportunities, and equal access to a quality education, they are more active participants in society. This is likely to result in more women voting and running for office, greater representation of women, and more support for women's issues. In time this will likely lead to the overturning of ultra-conservative and unjust laws that not only take rights away from women, but also promote sectarianism.
Empowering women is not just about human rights, it is also crucial to ensuring Iraq's future economic prosperity. According to the UN, women's economic empowerment boosts productivity and income equality, increases economic diversification, and leads to other positive development outcomes. It is also good for business: Research suggests companies greatly benefit from increasing employment and leadership opportunities for women, which is shown to boost organizational effectiveness, growth, and performance across the board. As Iraq continues to struggle with high unemployment rates, empowering women and ensuring their equality will likely have a positive impact on the country's economy and future growth trajectory. Less than 15 percent of women work in Iraq at present, among the lowest rates in the world. According to the World Bank, a sustained increase in female labor market participation of five percentage points would boost Iraq's annual economic growth by 1.6 percentage points.
Where does Washington fit in?
Washington's support for a women's revolution in Iraq can be beneficial to the movement, but only if it is carried out in the right way. One of the protesters' main demands from the beginning has been the elimination of foreign influence in Iraqi politics. Given its history in Iraq, the United States has to be especially careful of not overstepping and interfering in Iraqi affairs, which would only shift the focus from the success of the women's movement to the United States' involvement in yet another Arab nation's internal affairs.
Through quiet diplomatic collaboration, Washington has the ability to help Iraqi women without overstepping. By working with women in government or other leadership positions, the United States could help legitimize sectors that are struggling to gain traction internally. Support for Iraqi NGOs that are working to advance women's rights would make them more impactful in their efforts. Leadership training, professional empowerment, and financial education are all likely to lead to more women succeeding when they are put in positions of power.
There is no question that human rights are still being threatened in Iraq as long as women suffer from government discrimination, economic inequality, and societal shame. Advancing women's status in the country is long overdue, and it will help to build a safer, freer, and more prosperous Iraq in the years to come. It is in the United States' best interest to help the women of Iraq in this crucial moment.
Caitlyn Perkins is currently serving as a Research Assistant at the Middle East Institute.
https://nationalinterest.org/blog/middle-east-watch/why-united-states-should-support-iraqi-women%E2%80%99s-movement-167001
--------
URL: https://www.newageislam.com/islam-women-feminism/muslim-woman-accuses-mcdonald-franchisee/d/122636
New Age Islam, Islam Online, Islamic Website, African Muslim News, Arab World News, South Asia News, Indian Muslim News, World Muslim News, Women in Islam, Islamic Feminism, Arab Women, Women In Arab, Islamophobia in America, Muslim Women in West, Islam Women and Feminism