New Age Islam News Bureau
24 Nov 2015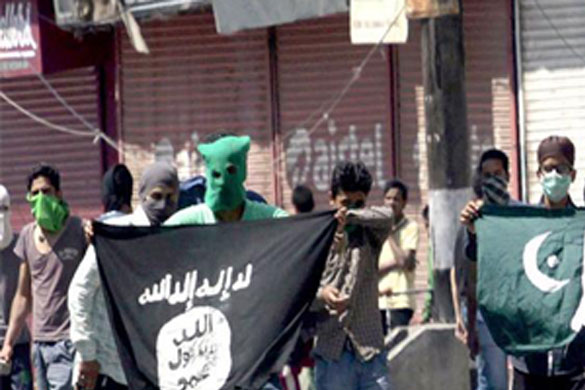 Photo: Muslim Hate Crimes Soar In UK: After Paris Attacks, Women Wearing Hijab Targeted By Young, White Men"
------
• India's First Muslim Woman Pilot Says She Faces A Lot Of Islamophobia
• Saudi Arabia opens up 'dangerous' jobs to women
• Girl abducted: SR1m reward offered
• Actions of sex bloggers ridiculed Islam, insulted Muslims, court told
• Shahbaz vows to empower women
• SC to Hear Plea for Safeguarding Rights of Muslim Women
• Call for separate ministry for protection of children's rights
• 2nd wife, in-laws charged with ex-prof's murder
• 400 Fata schools facing closure under rationalisation plan
• Nankana UC results held for barring women from voting
Compiled by New Age Islam News Bureau
URL: https://newageislam.com/islam-women-feminism/muslim-hate-crimes-soar-uk/d/105408
---------
Muslim Hate Crimes Soar In UK: After Paris Attacks, Women Wearing Hijab Targeted By Young White Men
November 23 2015
Hate crimes against Muslims in the United Kingdom have jumped nearly 275 percent since the Nov. 13 Paris attacks, a new report has found, Reuters reported. At least 115 anti-Muslim hate incidents occurred in the U.K. within eight days of the attacks, for which the Islamic State group claimed responsibility, according to data collected from the U.K.-based monitoring group Tell MAMA (Measuring Anti-Muslim Attacks). The figure compares to just 42 incidents during the same period last year.
The vast majority of the incidents were perpetrated against Muslim women between the ages of 14 and 45, the group's report said. It also found that most of the perpetrators were young white men between 15 and 35.
"This is concerning since the cases show that women who wear the hijab are the ones being targeted for general abuse and threats," Tell MAMA's report said. "Many of the victims have suggested that no one came to their assistance or even consoled them, meaning that they felt victimized, embarrassed, alone and angry about what had taken place against them."
A large number of the reported attacks occurred in public, such as on buses and trains. Thirty-four victims were women wearing the hijab, and eight of the incidents involved young children. Around 4.8 of the U.K.'s population is Muslim, in comparison with France, which at 7.5 percent holds the highest proportion of Muslims of major Western European countries, according to the U.S.-based Pew Research Center.
The report found that the spike in U.K. incidents after the Paris attacks was comparable with the spike in hate crimes that occurred after the 2013 murder of British soldier Lee Rigby by two British Muslim converts.
The report comes amid criticism from Britain's largest Muslim group over cuts to the policing budget, which it argues could negatively affect police trust and cooperation with communities, the Independent reported.
"It is difficult to see how new cuts will not make the situation worse," said Miqdaad Versi, security and counterterrorism spokesman for the Muslim Council of Britain.
http://www.ibtimes.com/muslim-hate-crimes-soar-uk-after-paris-attacks-women-wearing-hijab-targeted-young-2196363
---------
India's First Muslim Woman Pilot Says She Faces A Lot Of Islamophobia
Bobins Abraham
November 23, 2015
Saara Hameed Ahmed from Karnataka had made headlines in 2010, when she was chosen as a commercial pilot by SpiceJet. She had become the first Muslim girl then to achieve this feat.
Now a successful pilot, Saara says she have faced the brunt of Islamophobia since she enrolled for training in 2007 at the age of 18. "People initially think I'm Christian and then gawk when I tell them my full name. I just love the look on people's faces when they discover I am Muslim," she said in an interview.
Saara, who wanted to do something extraordinary in her life, said she became interested in flying after attending a career counselling session by an Australian pilot while she was in college.
http://www.indiatimes.com/news/india/india-s-first-muslim-woman-pilot-says-she-faces-a-lot-of-islamophobia-247637.html
---------
Saudi Arabia opens up 'dangerous' jobs to women
November 24, 2015
Saudi Arabia has dropped a clause in its labor law that prevented women from doing "hazardous or dangerous" jobs after pressure from the International Labor Organization (ILO), according to various Arabic news reports.
According to Al Arabiya, Saudi Gazette and Makkah newspapers, the Saudi Ministry of Labor has dropped a clause which protected women workers from hazardous and dangerous jobs after it conflicted with the ILO's requirements for equal opportunities.
However no mention has so far been made of which hazardous jobs would soon be open up to women.
Citing an unnamed source within the Labor Ministry, the Makkah newspaper was reported to have spoken to a source within the Labor ministry about the clash with the ILO.
Saudi Arabia had reportedly adopted Article 149 of the ILO's Labor Law but had added a clause which assured women equal job opportunities with men -- as long as the occupation was not dangerous or risky for them.
The ILO was apparently not pleased with the amendment, according to the Makkar's source, and claimed that it diluted the section of the law by limiting work opportunities for women. Saudi's Labor Ministry disagreed but deleted the clause anyway.
Read MoreTourism to replace oil economy in Saudi Arabia?
"The minister disagreed with ILO's comments," the source was quoted as saying. "He did not find the Saudi Labor Law treating women unequally to men in any way. Rather it protects women's femininity," the source continued.
Saudi Arabia has had a controversial track record when it comes to women's rights with driving bans, divorce codes and male guardianship continuing sources of inequality. The World Economic Forum's global gender gap index in 2015 put Saudi Arabia at 134 in a ranking of 145 countries.
Read MoreHere's why Saudi Arabia is caught in 'perfect storm'
Things are slowly changing – for example, the government has announced plans to create a "woman friendly" city in Saudi Arabia to "bolster employment opportunities for women without transgressing religious boundaries" newspaper Al Arabiya noted.
The Labor Ministry has also pushed through a "feminization" program that has included replacing the men who work in sales at lingerie stores with women. Definitive progress has been made on the political front, however. Women were previously not allowed to vote or stand for office but in 2011, King Abdullah said that women would be able to vote and run in municipal elections to be held in December.
http://www.cnbc.com/2015/11/23/saudi-arabia-opens-up-dangerous-jobs-to-women.html
---------
Girl abducted: SR1m reward offered
24 November 2015
RIYADH: A SR1 million reward has been offered to anyone providing information that could lead to the whereabouts of a two-year-old girl kidnapped in Riyadh.
Juri Al-Khaldi was kidnapped inside a clinic on Riyadh's busy Khurais Road on Friday afternoon. The incident took place when her father left the clinic to buy something from a nearby shop while her mother was being treated inside.
According to a woman employee, a man came into the clinic, played with the girl for some time and then left with her. The woman thought the man was a relative of the father.
However, she was suspicious and went outside the clinic, but was not able to identify the vehicle. The father came back a little later to find his daughter missing.
Anyone with information can contact the numbers 0550878788, 0551294982 and 0556474399.
http://www.arabnews.com/featured/news/840206
---------
Actions of sex bloggers ridiculed Islam, insulted Muslims, court told
23 November 2015
Ikatan Relawan India Muslim Malaysia (Irimm) executive secretary Datuk Syed Al-Kadir Hassan, 49, said Alvin Tan and Vivian Lee's actions had shocked and incurred the wrath of many parties, particularly Muslims.
He said he and his friends were at a food outlet on July 13, 2013, when he saw the allegedly offensive posting in the duo's Facebook account and questioned the rationale behind the action.
He said, generally, everyone was aware that the "food" in the Facebook posting, "Selamat Berbuka Puasa (with Bak Kut Teh... fragrant, delicious and appetising)", referred to pork bone soup.
"The pair should not have made such a caption in the month of Ramadan or even other months," said the third prosecution witness on the first day of Tan and Lee's trial.
Syed Al-Kadir, who is an Industrial Training Institute lecturer, also questioned why the pair had chosen to post the photo even if they had merely meant or intended to promote the food.
He said the Muslim community frowned on the duo's action, which was no laughing matter that could ignite racial feud.
When deputy public prosecutor Wan Shaharuddin Wan Ladin suggested that the caption be replaced with, "Jemput makan dengan Bak Kut Teh", or simply deleted, the witness said there would still be anger.
"All the communities know very well that the food is not meant for Muslims," he said.
Only Lee was present in court. She earlier claimed trial to an alternative joint charge with Tan of posting seditious material in their Facebook account, "Alvin and Vivian-Alvivi", which allegedly had the halal logo.
They are accused of committing the offence at 9am on July 12, 2013, under the Sedition Act.
The duo are also facing another charge of posting a pornographic photograph in their Facebook between 9pm on July 6, 2013 and 2am on July 7, 2013, under the Film Censorship Act 2002.
Meanwhile, Malaysian Islamic Religious Development Department (Jakim) assistant director Hisral Zirhan Md Zahari, 36, said the department started monitoring the Facebook account, "Alvivi" after a photograph of a nude woman posing beside a Barisan Nasional (BN) flag appeared in it.
He also said he understood the meaning of bak kut teh, "which is generally a type of Chinese food containing pork, and non-halal to Muslims".
"To my knowledge the ingredients in the dish comprise pork," he said.
The trial before judge Abdul Rashid Daud continues tomorrow. – Bernama, November 23, 2015.
http://www.themalaysianinsider.com/malaysia/article/actions-of-sex-bloggers-ridiculed-islam-insulted-muslims-court-told
---------
Shahbaz vows to empower women
November 24, 2015
LAHORE - Punjab Chief Minister Shahbaz Sharif has said that half of Pakistan's population comprises women and their empowerment is the need of the hour for the progress and prosperity of the country.
He was talking to the delegation of an NGO Shirkatgah, working for the protection of women rights which met him under the leadership of Executive Director of the NGO Farida Shaheed.
Local and foreign delegates were also included in the delegation while Federal Minister for Water & Power Kh Asif was also present on the occasion.
The chief minister said that the Punjab government announced a comprehensive policy for the empowerment of women in 2012 under which revolutionary steps had been taken for the protection of their rights and their empowerment.
The chief minister said that 33 percent quota of women have been fixed in governmental boards whereas the quota of women in government jobs has also been increased from five percent to 15 percent.
He said that contract for running canteens in the educational institutions for women is also being given to women.
Similarly, he said that ownership of women inheritance has been made compulsory.
He said that a law has also been introduced for the protection of women in offices and their work places.
The chief minister said that Pakistani women are very talented and they have proved their worth in every sectors of life.
He said that the role of women including Mohtarma Fatima Jinnah and Raina Liaqat Ali Khan in Pakistan Movement was highly commendable.
Shahbaz Sharif said that Mohtarma Benazir Bhutto played a prominent role in the political field and was the first prime minister of the country.
He said that upholding of the rights of women and their protection is the collective responsibility.
He said that economic independence is essential for empowerment of women.
He said that women have to work side by side men in the practical field after completion of their education.
He said that women living in villages work shoulder to shoulder with men in different sectors and women of urban areas will also have to play their role in the process of national development.
The chief minister said that Islam has laid great stress on the rights of women.
He said that special centers are being set up for the provision of justice to the women who are subjected to violence and the foundation stone of first center has been laid in Multan where all necessary facilities will be available under one roof.
He said that women after completion of their education will have to play their vigorous role in the practical field for the progress and prosperity of the country.
Meanwhile, Shahbaz Sharif expressed deep sense of sorrow and grief over the death of prominent intellectual, poet, writer, critic and columnist Jamil-ud-Din Aali.
In a condolence message, the chief minister paid rich tributes to the services of Jamil-ud-Din Aali in the field of literature and journalism.
He said that Jamil-ud-Din Aali had an important place in Urdu literature and his services will always be remembered.
Shahbaz Sharif prayed that may Allah Almighty rest the departed soul in eternal peace and grant courage and strength to the members of the bereaved family to bear the irreparable loss with fortitude.
http://nation.com.pk/lahore/24-Nov-2015/shahbaz-vows-to-empower-women
---------
SC to Hear Plea for Safeguarding Rights of Muslim Women
23rd November 2015
NEW DELHI: The Supreme Court on Monday directed the listing of a PIL filed on the direction of one of its benches to address the issue of the rights of Muslim women, including discrimination being faced by them in the matter of arbitrary divorces, after three weeks.
The apex court bench of Chief Justice H.L. Dattu and Justice Amitava Roy directed the listing of the matter after three weeks, as the matter came up for hearing for the first time after it was directed to be placed before Chief Justice Dattu by the October 16 order of a bench of the apex court.
The apex court bench of Justice Anil R. Dave and Justice Adarsh Kumar Goel by their October 16 order issued notice to Attorney General Mukul Rohatgi and the National Legal Service Authority as it directed the separate listing of a PIL addressing the question of the rights of Muslim women.
Referring to the suggestion by some of the lawyers that a separate PIL may be registered to go into the question of rights of Muslim women, the court had said: "We are of the view that the suggestion needs consideration in view of earlier decision of this court. The issue has also been highlighted in recent articles appearing in the press on this subject."
While directed a separate PIL, the court had referred to an "important issue of gender discrimination" which was not connected with the matter being dealt by the court but was raised by some lawyers concerning the rights of Muslim women.
The court noted the submission by the lawyers which said that "inspite of guarantee of the constitution, Muslim women are subjected to discrimination. "
There is no safeguard against arbitrary divorce and second marriage by her husband during currency of the first marriage, resulting in denial of dignity and security to her."
The court by its October 16 order had noted that several times the issue of safeguarding the Muslim women from arbitrary divorce had come up before the court but every time it was said that since the "challenge to the Muslim Women (Protection of Rights on Divorce) Act, 1986 was pending before the Constitution Bench and there was no reason to multiply proceedings on such an issue."
Urging the court to consider the issue of the rights of Muslim women, it was pointed out by the lawyers that the "matter needs consideration by this Court as the issue relates not merely to a policy matter but to fundamental rights of women under Articles 14, 15 and 21 and international conventions and covenants."
The court by its October 16 order had said this in the second part of its judgment in a batch of matters on the issue whether Hindu Succession (Amendment) Act, 2005, had retrospective effect.
http://www.newindianexpress.com/nation/SC-to-Hear-Plea-for-Safeguarding-Rights-of-Muslim-Women/2015/11/23/article3143126.ece
---------
Call for separate ministry for protection of children's rights
SALEEM SHAHID
November 24, 2015
QUETTA: PML-N MPA Rahila Hameed Khan Durrani called on the government on Monday to set up a separate ministry or department for the protection of children's rights, adding that incidents of violence against children were frequently reported and authorities needed to take immediate action.
She was addressing a programme held at the Quetta Press Club to mark the Universal Children's Day.
The event was organised by the social welfare department in collaboration with several non-governmental organisations, including the Azat Foundation, Institute for Development Studies and Practices (IDSP), Society for Empowering Human Resource (SEHR) and the Society of Collective Interests Orientation (Socio PAK).
Take a look: Institute inaugurated for street children
National Party's MPA Dr Shama Ishaq said they would move a child protection bill in the Balochistan Assembly soon.
She said that they had been working on a draft of the bill which would be tabled in the assembly for approval. She added that law would be implemented in letter and spirit.
The director general of the social welfare department, Mohammad Hashim Kakar said that they were making efforts for the protection of children's rights within limited resources.
http://www.dawn.com/news/1221851/call-for-separate-ministry-for-protection-of-childrens-rights
---------
2nd wife, in-laws charged with ex-prof's murder
November 24, 2015
SAHIWAL: The police booked five persons on suspicion of the murder of Mathematics professor of Government Postgraduate College Sahiwal including his second wife, the other day.
Ch Abdur Rasheed, a retired Math professor of Govt Postgraduate College was found dead in his house situated in Seema Block, Farid Town on Friday noon.
Neighbours informed the Farid Town Police which rushed to the spot and shifted the dead body for autopsy. The police said that the professor was killed some 24 hours ago and a gun was also found lying near the dead body.
The police booked the slain professor's second wife, father-in-law, mother-in-law and two brother-in-laws. Initially the police could not ascertain as to whether or not Ch Abdur Rasheed had been murdered by someone(s). However, the post-mortem report confirmed the deceased was murdered.
It has been learnt that the police booked five persons including the second wife of the slain professor Rubina, father-in-law Shafqat, two brother-in-laws Waqas and Viky along with their mother Khalida Bibi. Reportedly, the first wife of the professor died and he got second marriage with his student Rubina from which he had a three-year-old daughter.–Staff Reporter
He was thrown out of his house by his three daughters from first the wife following his second marriage some three years ago. According to the locals, Ch Abdur Rasheed was faced with serious disputes over the distribution of his property among the children of his first wife and the second wife. They said that the second wife also left him some six months back.
When contacted, Farid Town Police Investigation Officer Saeed Ahmed confirmed that the five persons have been booked on suspicion of the murder of the professor. He, however, said that no arrest has been made yet.
http://nation.com.pk/national/24-Nov-2015/2nd-wife-in-laws-charged-with-ex-prof-s-murder
---------
400 Fata schools facing closure under rationalisation plan
November 24, 2015
PESHAWAR: More than 400 schools in the Federally Administered Tribal Areas are likely to be closed down in the name of 'enhancing quality education' in the region, officials said.
The proposed 'rationalisation plan' is aimed at saving cash resources and improving the quality of education in Fata, where hundreds of schools and other educational institutions were destroyed in militancy.
The plan is likely to be implemented in health and livestock sectors, too, sources said.
The Fata directorate of education has collected data of schools with less than 60 enrolment rate.
Teachers, students will be shifted to nearby schools if governor approves the plan
The execution of the rationalisation plan is subject to the Khyber Pakhtunkhwa governor's approval.
If the plan is approved, then these schools will be closed down and that their students, both boys and girls, and teachers will be shifted to the nearest schools, said an official in the know.
The official said the governor would be briefed about pros and cons of the plan before he decided about its implementation.
He told Dawn that hundreds of schools had been established in Fata needlessly and that billions of rupees were wasted on putting up their buildings.
"The purpose of opening such schools was not to educate people but to bribe elders and get commission," he said.
"Nobody bothers to ask the directorate of education if the schools are opened on need basis or otherwise. The concerned political agents include schemes in annual development programme and civil secretariat releases funds," he said, adding that same was the case with health, livestock and other sectors.
Officials said the approved prescribed criteria across the country was three primary schools for one middle school and two middle schools for one high school. In tribal area, they said this criterion had not been followed and political authorities recommended schemes in all sectors including health, education and livestock.
"There are several examples in the tribal agencies where 11 primary schools have been established within two kilometers radius," he said.
He said one high school for boys, one high school for girls, one Basic Health Unit and one unit of livestock had been constructed near the house of an influential elder in Frontier Region Tank.
The Fata schools total 5,572 with around 574,512 boys and girls enrolled there.
The militancy had cast a pall of shadow over education sector in the tribal area. Militants had blown up schools mostly in Bajaur and Mohmand agencies. The secretariat is spending 38 per cent of the ADP on education in Fata.
Officials said more than 1,500 schools were destroyed in across Fata of which 1100 buildings had been reconstructed.
They said the major chunk of development budget had been spent on the reconstruction of school buildings.
Currently, 50 schools are being reconstructed in North Waziristan Agency and 36 schools in South Waziristan Agency.
According to the plan, buildings will be abandoned or to be handed over to the people who provided piece of land free of cost if the plan is approved.
A civil engineer said the approved cost of three-room school was Rs6.5 million and closure of 400 schools would cause over Rs2 billion loss to the exchequer if the rationalisation plan was implemented.
Another official said schools had been identified in different tribal agencies where only 30 girls had been enrolled in one primary school and strength of teachers was four apart from two class-IV employees.
A senior teacher from a tribal agency said the growing number of private sector schools was one of the factors of low enrolment in the government run schools.
She said the number of students in the government schools in different areas decreased due to the distrust on the government's education system and the growth of private schools.
"Parents enroll children in the playgroup in the government schools and when they grow up a little they shifted them to English medium schools which reduced the enrollment," she said.
The number of private schools and colleges is increasing rapidly. According to reports, 140 private schools have been opened in Khyber Agency, 70 in Kurram Agency and 54 in Bajaur Agency.
Schools in private sector have also been established in Mohmand Agency and other areas of Fata.
http://www.dawn.com/news/1221927/400-fata-schools-facing-closure-under-rationalisation-plan
---------
Nankana UC results held for barring women from voting
November 24, 2015
LAHORE - Justice Farrukh Irfan Khan of the Lahore High Court yesterday stayed final result of local government election held in a union council of Nankana Sahib where women voters were not allowed to cast their vote.
The judge passed the order on a petition of a woman voter-Rukhsana Abbas and directed the chief election commissioner of Punjab to submit reply on the next hearing, Dec 2.
Justice Khan also took strong notice of the incident and observed that no one can deprive women from exercising their power of vote.
He also remarked that "People were being pushed to stone-age even in 21st century.
The judge restrained ECP from issuing notification of the returned candidates of the constituency and sought detailed report on the issue.
Rukhsana Abbas, a resident of Union Council 51 of district Nankana Sahib, filed the petition and pointed out that there were 296 women voters in Ward-I of UC-51 of Nankana Sahib.
However, he said, during the second phase of LG polls, the women were not allowed to cast their votes.
She alleged that the candidates of the UC restricted the women of the constituency from participating in the polling.
http://nation.com.pk/lahore/24-Nov-2015/nankana-uc-results-held-for-barring-women-from-voting
---------
URL: https://newageislam.com/islam-women-feminism/muslim-hate-crimes-soar-uk/d/105408
New Age Islam, Islamic Website, Online Islam, Islamic World News, Womens in Islam, Islamic Feminism, Arab Women, Womens In Arab