New Age Islam News Bureau
10 May 2017
• Rare Ride to Promote Women Rights in Pakistan
• Woman Charged Over Road Rage, Indecent Act in Dubai
• Jeddah Abused-Girls Protection Home Stands Empty
• Chibok Girl Refused To Be Part of Release Deal: Nigeria
• Windsor Muslim Women Give Baskets to Hiatus House Moms
• Maymuna Mohamed: "Muslim Women, Especially, Black Muslim Women Are At the Forefront of Every Fight and We Should Be Accredited As Such"
Compiled by New Age Islam News Bureau
URL: https://www.newageislam.com/islam-women-feminism/muslim-girl-india-marries-youth/d/111095
--------
Muslim Girl from India Marries Youth in Saudi Arabia via Video Conferencing
May 09, 2017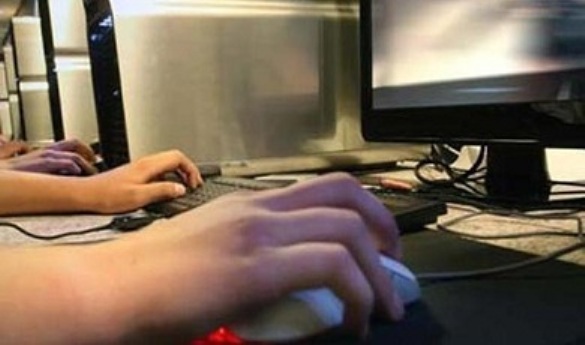 Photo: A girl in UP's Shamli was married to a youth in Saudi Arabia via video conferencing.(Representational Photo)
The marriage of a Muslim girl in Shamli district of Uttar Pradesh with a boy in Saudi Arabia was solemnised by clerics via video conferencing in Muzaffarnagar.
According to the bride's father Rehan, the marriage was scheduled for May 5, but the bridegroom, Mohammed Abid, could not reach the venue on time.
"So we took the help of technology to solemnise the marriage yesterday (Monday)," he said.
The family members of the couple were present on the occasion.
hindustantimes.com/india-news/muslim-girl-from-up-marries-youth-in-saudi-arabia-via-video-conferencing/story-GUG9Hw5qoVJjVJAW9g5MhL.html
--------
Rare Ride to Promote Women Rights in Pakistan
May 09, 2017
ISLAMABAD —
Pakistani sportswoman, Guliafshan Tariq, is traveling on her motorbike across the country's northwestern mountainous Khyber Pakhtunkhwa province to promote women's empowerment and rights in a male-dominated Pakistani society and to spread a message of peace.
A trained mix-marshal arts fighter, a cyclist, social activist, peace activist, and human rights campaigner, Tariq hails from the central Pakistani town of Jhawerian.
In 2015, the young athlete undertook a nine-and-a-half day ride on her bicycle to the Khunjerab Pass, the border between Pakistan and China at an altitude of nearly 5,000 meters, to become the first Pakistani female to achieve the milestone.
The latest motorbike mission, she says, is to highlight "the soft image of Pakistan" and further her campaign of promoting women's education, tourism and peace in a region that until recently was in the grip of Islamic militancy.
"Sports are best way to break all barriers," Tariq said.
World-wide message
She explained her 1,500-kilometer journey will be over in 22 days during which she will briefly stop at popular tourist destinations, including the scenic valley of Chitral. These are areas that used to be frequented by foreigners but security concerns lately have discouraged them from visiting.
"You know, being a woman in Pakistan, being Muslim Pakistani girl, if I am attempting this solo ride so it will give a message around the globe that it's a safer place to visit," said Tariq.
Like many other Pakistani athletes, she also complained that a lack of patronage from relevant government institutions discourages young men and women form embarking on missions she has been undertaking. However, Tariq says, unexpectedly the national tourism department has partially funded her latest trip.
"It is really hard to get any sponsorship in Pakistan. It is my self-initiative to promote this peace, women empowerment, women in sports and the message around the globe that Pakistan is a peaceful place and you can visit here," she said.
voanews.com/a/pakistan-ride-women-rights/3844298.html
--------
Woman charged over road rage, indecent act in Dubai
May 9, 2017
She drove recklessly in Palm Jumeirah and flashed her middle finger
A Russian woman has been charged in absentia in court for putting the life of two other women at risk during a road rage incident.
The Court of First Instance heard that the 47-year-old runaway accused drove recklessly on May 24, 2016, in Palm Jumeirah and then blocked the road to assault the driver of the other vehicle and made an indecent act in public by flashing her middle finger.
The complainant, a 41-year-old American training coach, said she was driving her car and her friend was with her. "It was around 9pm and we were on the road in Palm Jumeirah. The accused was changing lanes constantly in a way that would confuse other drivers. At one point, she swerved in front of me and blocked my way. I alerted her with the horn and she moved. But she overtook me and drove in front of me while applying the brakes suddenly several times to provoke me. She then stopped her car ahead of me." The complainant said the accused stepped off and came to her while verbally abusing her. "She assaulted me and flashed her middle finger. A woman, who was with the defendant, came and said she was sorry for her behaviour and that the accused was drunk."
The defendant admitted during the public prosecution investigation that she showed the police her friend's driving license, impersonating her, and that she lied about her name as she had a criminal record. Both charges have been laid against her in court. The woman, whose driving license was unlawfully used by the defendant, said the latter had earlier stolen it from her. "She came to my house and asked for my passport claiming she needed me to bail her out as she was in some trouble. But I did not lend it to her. However, I was shocked to see that a traffic ticket worth Dh400 was issued in my name for blocking traffic in Palm Jumeirah. I knew then it was the accused who had stolen my driving license and used it behind my back as she was a frequent visitor and we used to live together."
khaleejtimes.com/news/transport/woman-charged-over-road-rage-indecent-act-in-dubai
--------
Jeddah abused-girls protection home stands empty
NADAH HAMEED
10 May 2017
JEDDAH: Saudi women continue to be reluctant to report to authorities that they are physically abused because they fear breaking up their home and risking the safety of their children.
As little as 1 percent of Saudi women report that they are victims of domestic violence and plan to seek help from social services, according to a recent study published by Dr. Waffah Fageeh, with the Department of Obstetrics and Gynecology at King Abduaziz University Hospital in Jeddah.
Fegeeh's study polled Saudi women in 2011-2012 and was published in January, but women continue to shun services because the entire family could suffer. And domestic abuse cases continue to rise.
A new National Society for Human Rights (NSHR) report revealed that it received 366 cases of domestic violence against women in 2016, up from 295 in 2015. Child abuse cases increased from 154 in 2015 to 188 in 2016.
Munira Al-Jwiri, a Riyadh lawyer, told Arab News that, "Family disintegration and divorce are among the crucial reasons why women fear reporting their cases."
Although domestic violence is a common problem among women in Jeddah, only a negligible proportion of women plan to seek help. Policy makers should therefore improve social support services to encourage and cater for the needs of abused women, according to women's rights advocates interviewed by Arab News.
"Some ladies accept whatever violence they face from their spouses and do not report it according to their religious beliefs and culture," Fegeeh told Arab News.
"Ladies used to write comments below the questionnaire paper asking if there are places for them to use as shelters, which shows that there is a lack of awareness regarding the places to go," she added.
She also said that most women refuse to ask for help from people outside the family because they fear being belittled and that their families may not accept them when they return home.
The World Health Organization (WHO) reported that about one in three women worldwide have experienced either physical and or sexual intimate partner violence or non-partner sexual violence in their lifetime.
The NSHR reported that it has received thousands of complaints of domestic violence in the past 10 years. These complaints included physical, sexual, financial and psychological abuse.
The plight of victims of domestic abuse is exacerbated by the low level of awareness of shelters, or protection homes. Further, at least one home protection home is not operating at capacity.
Al-Madinah Daily reported that Saeed bin Khalaf Al-Ghamdi, deputy director general of the Labor Ministry, said recently that, "the ministry's Social Protection Home in Jeddah is empty of inmates for the first time in eight years."
Al-Ghamdi attributed this to the increased level of awareness in society as well as the increased efforts exerted by the home's officials.
However, Fageeh said an empty women's shelter is not necessarily a good sign in a city of more than 3 million people.
"Having an empty protection home can not be a sign for the success of the awareness campaign," Fageeh said.
Protection houses provide safety for victims who must be protected via a rehabilitation plan to offer the most suitable solutions.
Khalid Abalkhail, spokesman for the Ministry of Labor and Social Development, said victims of domestic abuse must meet specific criteria before admission.
"The home doesn't receive any cases unless (the victim) has been exposed to a strong physical abuse that was medically proved," he said.
Fegeeh said Saudi women rather sacrifice their personal well being to ensure the safety of their children. "Women prefer not to report their cases because they have no other shelters but their bad husband's homes," she said.
Although rehabilitation is offered to abuse victims from protection homes, some women refuse to go back home even when their problems are solved.
"Saudi women can make use of the social insurance disbursed of financial dues to have a private shelter," Al-Jwiri said. "They can use it as their private income."
Yet protection of women in shelters is restrictive. Protection houses limit a woman's stay at the shelter for only three days. Their domestic issues must be resolved, including the guardian signing a pledge to stop the abuse, and the woman is returned home, according to Suhaila Zain Al-Abideen, a senior member of the NSHR.
But the Labor Ministry's Abalkhail said the three-day time period could be extended. "The team sets a plan to solve the problem within the time determined, including making sure that no violence will occur again to these abused individuals," he said.
These homes are temporary residences for abused women of any age and children under 18 years old. The homes provide temporary shelter, reform and social and psychological rehabilitation.
Many women victimized by family members are held in jail-like facilities because they refuse to return home or are rejected by their parents. They have no place to go unless they reconcile with their family.
arabnews.com/node/1097191/saudi-arabia
--------
Chibok girl refused to be part of release deal: Nigeria
May 10, 2017
ABUJA - A schoolgirl who was among more than 200 kidnapped by Boko Haram in 2014 refused to be part of a release deal because she had married a militant fighter, Nigeria's government said on Tuesday.
Presidency spokesman Garba Shehu said the militants had agreed to the release of 83 of the teenagers, who were abducted from their school in Chibok in April 2014. But Shehu told the local Channels television station: "One said, 'No, I have a husband. I'm happy where I am'. And then 82 came back." The 82 were released on Saturday following months of talks and the exchange of a number of suspected militants held in government custody. Twenty-one of their classmates were freed in October last year; three had previously been found or escaped. Talks are understood to have started to free all or some of the remaining 113. Shehu said the government was working to verify the identities of the 82, so they can be reunited with their families as soon as possible. A list of the girls' names was published on Sunday evening and photographs of them have been sent to the remote town of Chibok for cross-checking.
"When we had the first 21, because of similarities in names, more than two, three sets of parents came to Abuja. So, we don't want to create that confusion," he said.
"When they get the pictures, they see them and verify, then they come on board to Abuja to see their daughters."
Aisha Yesufu, coordinator of the #BringBackOurGirls pressure group, told AFP: "We have to reach out to the parents and ensure that we match the parents and the daughters.
"We are still working on it."
Nigeria's government has come under fire for the length of time it has taken to reunite the former hostages with their families.
In December, families complained that the girls were blocked from celebrating Christmas with them.
Amnesty International said on Saturday that holding the released girls in lengthy detention and for security screening "can only add to their suffering and plight".
Shehu said he hoped the verification process would be concluded soon and pledged: "The government will not stop any parents from immediately establishing contacts with their daughters."
nation.com.pk/international/10-May-2017/chibok-girl-refused-to-be-part-of-release-deal-nigeria
--------
Windsor Muslim women give baskets to Hiatus House moms
May 09, 2017
A group of Muslim women in Windsor have a special gift to mark Mother's Day for those staying at Hiatus House this weekend.
The group, which calls itself REACH, filled 25 baskets with an array of items including scarves, a wallet, chocolate, a note pad and a gift card. The gift basket cost about $30 to put together and will be passed out the mothers at the social service agency.
Debra Fowler once stayed at the Hiatus House after being in an abusive situation. She now works as a residential counselor there and said the baskets will mean a lot to the mothers staying there because most women and children leave their home without any possessions.
"Most days that they're here are very, very difficult emotionally and to have that moment when that basket comes and it says 'I know you're struggling, but here take a moment for yourself. You deserve this. You're worth it. And hopefully you have the chance to feel good for a little while,'" Fowler said.
REACH members are looking for ways to help out the entire Windsor community. Samia Ali spoke for the group and said the gift basket project had been in the planning for a year.
Helping out women in need is a cause close to her heart, she added.
"We are all women and we should stand up for each other, whether it's here or somewhere else," Ali said.
Ali, who is friends with a counsellor at Hiatus House, said it's good to know the shelter is here to take care of women in need. She hopes to continue helping out in the future.
"We don't want to end it just here," she said. "This should be an ongoing effort in coming years. As long as we are here, as long as we're around, we should be doing something for them."
cbc.ca/news/canada/windsor/hiatus-house-basket-donation-reach-1.4106851
--------
Maymuna Mohamed: "Muslim Women, Especially, Black Muslim Women Are At the Forefront of Every Fight and We Should Be Accredited As Such"
May 10, 2017
Maymuna Mohamed represented the riding of York Centre, Ontario at Equal Voice's Daughters of the Vote gathering in March, which brought together 338 young women between the ages of 18 and 23, representing each Canadian riding. Muslim Link had the opportunity to interview several of the young Muslim Canadian women who were selected to participate in this historic event, including Maymuna Mohamed.
Coinciding with International Women's Day on March 8, Daughters of the Vote was aimed at encouraging more young women to become involved in Canadian politics, a space where there are still challenges to gender equity. The young women spent a week in Ottawa on Parliament Hill where they had the opportunity to meet the Prime Minister, past and present Members of Parliament, and women leaders in the fields of politics, law, and technology.
Somali Canadian Maymuna Mohamed is a spoken word artist out of Toronto and has been noted as a storyteller like no other. Her Artivism portrays a special narrative that always leaves the crowd wanting more. She's opened for legendary hip-hop band, The Roots and performs and slams all around The GTA. She facilities poetry workshops that inspires many young women to pursue their passions. Maymuna is studying Health Policy at York University with plans to pursue a career surrounding the improvement of women's health in Canada. She's the cultural liaison for The Somali Students Association at York University and is readily engaged on campus. She was recently appointed to the board of Equal Voice Canada.
What was it like to represent your city at this event?
I was honoured to represent my federal riding of York Centre-one of the most diverse ridings in Canada. I made sure that during the conference the voices of marginalized people were present. I practiced this by asking Minister Mckenna how her work is going to reflect her claims of being inclusive to Muslim women that we're not here for politicians talking the talk we need to see you walking the walk. I even made sure that the Black experience involving mental health would be addressed, if we're being promised an inclusive and intersectional space-we should speak up when the reality doesn't reflect that. I also shared some poetry emphasizing the difficult narrative of being a Somali woman in Canada. All in all, I feel I did a good job representing the people of York Centre, my work is not done and I look forward to serving my riding for the next four years.
What were some highlights for you from the event?
My favourite part of the Daughters of The Vote conference was on International Women's Day when 30 of us were selected to make statements in The House of Commons about an issue we cared about. I made a statement on the need for paid menstrual leave to be added to Canada's Leave Policy Manual. The amount of pain that often accompanies menstruation and menstrual related disorders can be disruptive to one's daily life. Being forced to come in to work and school with agonizing pain is dehumanizing, and reduces productivity. The response I received re-assured me that I have nation-wide support in my fight for equitable health rights.
When delegates were making their statements I felt the room was filled with an intense amount of emotion and truth. Some of the issues addressed were never acknowledged in the House of Commons before and probably will never be again. To me, it was a special day because a narrative other than white feminism was explored. It truly showcased how our power can be amplified when we're united in one platform.
You can watch my statement in The House of Commons online here.
How would you like to see the voices of young Muslim women leaders better incorporated into both Canadian life but also Muslim Canadian life (ie Muslim organizations, mosques, etc).?
I believe that we have to take it upon ourselves to make our voices heard, to demand space and not to wait around for it to be handed to us through tokenization. People like to view Muslim women as submissive and oppressed, so often times people think it's outside of the norm for us to be the loudest in the room. But I for one do not care, I will be the loudest and I will call everything out. Muslim women should not have to feel the need to prove their innocence or conform for the sake of other people's comfort. Muslim women, especially, Black Muslim women are at the forefront of every fight and we should be accredited as such.
You have been recently appointed to the board of Equal Voice Canada. What does that mean to you?
I was recently elected as a director at-large for Equal Voice. I'm currently serving a two year term. Being elected was a very pleasing moment to me. It reminded me of all the femmes that came before me and how their resilient actions brought me here. That they've paved the way for Black women in politics and now it's my turn to do the same for future generations. Many women like me aren't exposed to these kind of opportunities and now that I have this position I hope to shift that. I didn't imagine during my week in Ottawa as a Daughter of the Vote that'd I'd join the board of directors for Equal Voice, but I'm here and I'm ready to put in the work while holding both titles close to me.
muslimlink.ca/news/daughters-of-the-vote-delegate-maymuna-mohamed
--------
URL: https://www.newageislam.com/islam-women-feminism/muslim-girl-india-marries-youth/d/111095
New Age Islam, Islam Online, Islamic Website, African Muslim News, Arab World News, South Asia News, Indian Muslim News, World Muslim News, Women in Islam, Islamic Feminism, Arab Women, Women In Arab, Islamophobia in America, Muslim Women in West, Islam Women and Feminism