New Age Islam News Bureau
14 Aug 2020
• Ghani Forms A 'Women Council' In Palace To 'Empower' Women
• US Firm to Train Saudi Female Graduates on Cybersecurity
• US Embassy Sets Up Academy for UAE Women Entrepreneurs
• Legislative Women's Caucus to Involve Religious Groups in Bid to Pass Sexual Violence Bill
• Conflicting Tan Lines: The Burkini Raises Debate In Egypt
• Bereaved Women March against Violence in Israel's Arab Communities
• Tunisian Women's Day: "Gender Equality, An Essential Condition for Democracy"
Compiled by New Age Islam News Bureau
URL: https://www.newageislam.com/islam-women-feminism/more-women-motorcycles-scooters-hitting/d/122625
--------
More Women on Motorcycles and Scooters Are Hitting the Roads in Egypt
August 13, 2020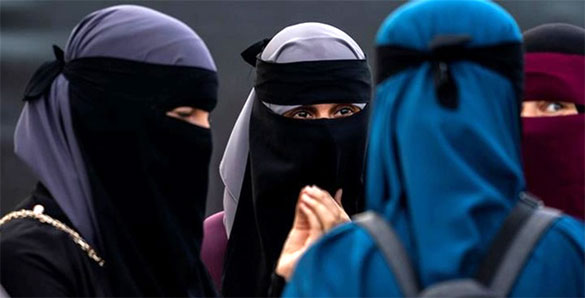 Dosy has taught hundreds of women how to ride motor scooters and bicycles since it launched last year.
-----
(CNN)On the congested streets of Cairo, Egypt's capital city, rider Dina Wassef is mounting a motorcycle, presenting a rare sight.
With a population of 104 million, Egypt is a conservative country where it is uncommon for women to be spotted on motorcycles.
Wassef learned to ride bikes in 2008, challenging the trend in the North African country that excluded women from doing certain things like publicly riding motorcycles and bicycles.
She was among the first women in Egypt to publicly ride a motorbike, according to a report in the Women of Egypt Mag.
The 35-year-old told CNN that her inspiration to get a motorcycle was as a result of landing a sales job with Harley-Davidson, an American-owned motorcycle manufacturer.
"When I started at Harley-Davidson in Egypt, I was very intrigued about the motorcycles I was supposed to be selling. I kept wondering, how can I convince people to buy the motorcycle if I am not riding it?" she said.
"I decided to start training on how to ride with the house trainer. I took lessons after work, and during my break time. I purchased my first motorcycle in 2009 and I customized it," she added.
In 2010, Wassef started riding publicly. She said it was so unusual to see a woman riding a bike at the time that many people stopped to take photos with her.
"In the streets, people were surprised to see me riding. Every time I wore the helmet and turned on the engine I knew the show was about to begin. I used to enjoy watching people's faces smiling and waving at me," she said.
Motorbike riding groups emerge
But compared to when Wassef first started riding bikes, there are now more women riders on the streets of Egypt, and groups teaching and encouraging them to ride various kinds of motorbikes.
Let's Scoot, a scooter movement for women in Alexandria, was created in 2014 and is teaching them to ride motor scooters.
A motor scooter is like a regular motorcycle but with smaller wheels and engine.
Similarly, the Egyptian Women Riders club, which Wassef is a part of, is an all-female motorcycle club that encourages women across the country to take trips on motorcycles.
Maggie Mamdouh, a scooter training instructor based in Cairo, says one of the primary reasons women are now hitting the roads with motorcycles and scooters is to manage the city's chaotic traffic.
"Motorbikes and scooters are a fast and affordable way to reach your destination because Egypt is a bit crowded," she told CNN.
According to a report by the World Bank, traffic volumes are in the range of 3,000 to 7,000 vehicles per hour on major corridors in cities like Cairo, Giza, and Qalyub.
The report adds that as a result of poor traffic management and poor road networks, road trips in the country can take more than double the expected time.
Mamdouh told CNN that women like her are leaning toward scooters and bicycles as they can easily maneuver small spaces in traffic, reaching their destination faster compared to cars.
"With my scooter, I can reach my destination half an hour before cars if the road is crowded and if it is rush hour," she explained.
The 26-year-old is an instructor with Dosy, a bicycle and scooter training platform. She learned to ride scooters in 2017 from a friend and is now teaching other women to do the same.
'Women should do whatever they want'
Menna Farouk, co-founder of Dosy, told CNN that women who are eager to learn how to ride are in large numbers in Egypt.
She said she created her startup in 2019 with her sister Nouran after the duo realized there weren't enough female instructors to teach these women.
"We wanted to learn to ride scooters but we didn't find any nearby instructors in Cairo. That was when we realized that there is a low supply of instructors and a high demand for people willing to learn how to ride. So, we decided to launch this platform to hire women as scooter instructors to fill the gap," Farouk said.
With 15 instructors in Alexandria and Cairo, the startup now offers a variety of lessons for fees ranging from 300 Egyptian pounds (about $18) to 1,800 Egyptian pounds (about $112).
According to Farouk, in the first month that Dosy started 300 women showed interest in learning how to ride bicycles and scooters. And since then, the team has trained 1,000 women.
Even though more women are taking interest in riding bicycles and scooters, it is still considered unusual in Egypt, Farouk said.
Through startups like hers, the 27-year-old is hoping such cliches are no longer held as the norm.
"One of our aims is to smash these stereotypes about women riding scooters and bicycles. And convince society that women should do whatever they want, including riding bicycles," she said.
Wassef who has been riding a motorcycle for about 12 years now, says women interested in learning should do so regardless of societal stereotypes.
She added that people will eventually get used to seeing them hitting the roads with bikes.
"Every woman who has the idea in mind should make it happen. Go get your bike, life is too short."
https://edition.cnn.com/2020/08/13/africa/egypt-women-bike-riders/index.html
--------
Ghani Forms A 'Women Council' In Palace To 'Empower' Women
13 Aug 2020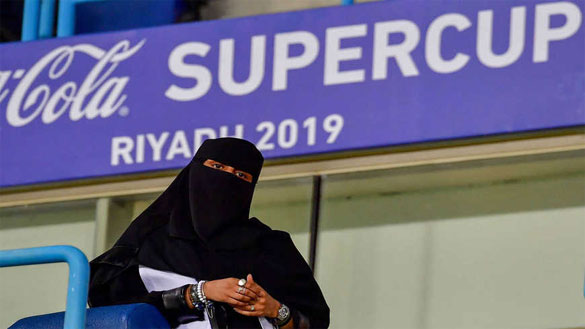 President Ghani ordered the establishment of a high council dedicated to women
------
President Ghani ordered the establishment of a high council dedicated to women, ARG announced in a decree signed by the President on Thursday.
The order to form a women high council with the collaboration of domestic and international partners in a belief to empower them was signed by the president, Palace said in a statement.
According to the decree signed by Ghani, the Ministry of Women Affairs together with the Administrative Office of the President will take forward the secretariat affairs of the council.
Members of this council will be the provincial women deputies, women rights defenders, civil society members and female representatives from governmental and non-governmental organizations.
https://www.khaama.com/ghani-signed-a-decree-for-establishing-a-women-council-876876/
--------
US Firm to Train Saudi Female Graduates On Cybersecurity
August 5, 2020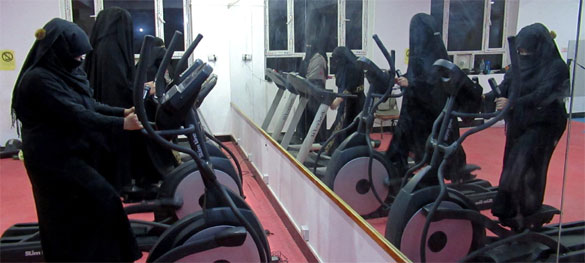 Saudi cybersecurity graduates
------
THUWAL, Saudi Arabia — King Abdullah University of Science and Technology has roped in RSA, an American computer and network security company with a focus on encryption and encryption standards, to train Saudi female graduates on cybersecurity as it seeks to promote gender diversity in Saudi cybersecurity sector and arm participants with the skills and knowledge required to obtain careers in the local market.
As part of KAUST's Early Career Accelerator Program, female students will be trained by RSA about security, governance, risk, and compliance.
"Historically, there have been limited opportunities available to women in the cybersecurity workforce in the Middle East; it's time for this to change," said Samer Samman, chief human resources officer at KAUST.
"The initiative launched by the Saudi National Cybersecurity Agency at the Global Cybersecurity Forum earlier this year, to support women participating in the cybersecurity field, is one of many initiatives that demonstrate the Kingdom's commitment to increase female participation in the workforce as part of Vision 2030. We stand beside the NCA as a pioneer for this kind of program in Saudi Arabia and hope that our ECAP for women in cybersecurity inspires and complements many other similar initiatives."
The inaugural program has seen four female graduates from Prince Mugrin University (PMU) in Madinah complete formal training in integrated risk management Over the next 12-18 months, the graduates will continue to receive ongoing mentoring and on-the-job support, from both KAUST and RSA, as they put their training into practice to help protect the university from a range of digital risks.
"I believe Saudi women have a vital role to play in both meeting Vision 2030 and defending our country against cyber-attacks," commented Baheyah Al Akhdhar, a program participant.
"To anyone considering applying to take part in the KAUST ECAP for Women in Cybersecurity, or other similar initiatives around the Kingdom, I would say that cybersecurity is an industry where you can quickly make a positive impact on your organization, society, and country."
The ECAP is anticipated to be an ongoing initiative, with each program running for two years and between four to eight female graduates taking part in each intake. The aim is to give participants exposure to different areas of information security risk management, which will help them go on to secure roles in local organizations' cybersecurity, compliance, or risk teams.
Participants will also receive fully-funded training from RSA on the tools, which are used by the KAUST CGAR team to manage governance, risk and compliance (GRC) processes.
"We believe it is essential that cybersecurity companies such as RSA support initiatives that bridge the cyber skills gap, to set an example for the wider technology industry," said Gennaro Scalo, EMEA director of GRC at RSA Security.
"I am proud to be part of a team within RSA with equal male and female representation and delighted to see these young Saudi women paving a way for this to become an industry norm, not an outlier."
Ayad Sleiman, head of information security at KAUST adds: "Having led a team without any female representation for many years, I am personally thrilled to have had a hand in launching this program and welcome the four graduates to my team. Initiatives such as this mark an important milestone in the journey to both empower Saudi women and increase the human capital in cybersecurity."
https://saudigazette.com.sa/article/596283/SAUDI-ARABIA/KAUST-ropes-in-US-firm-to-train-female-graduates-on-cybersecurity
--------
US Embassy sets up academy for UAE women entrepreneurs
August 13, 2020
Dubai: The US Embassy in Abu Dhabi is bringing its Academy of Women Entrepreneurs (AWE) programme to the UAE through a partnership with startAD and Zayed University's Innovation and Entrepreneurship Centre.
AWE UAE aims to work with women entrepreneurs to develop their business resilience and then offer them the opportunity to grow. It is designed to be fully virtual and fit the schedules of business owners. Taking place in two phases, with 21 virtual sessions over six months, participants will be trained to recreate value for their companies, build innovation capabilities, create customized business continuity plans to update ventures for the new market conditions, and reset paths to profitability.
In addition, entrepreneurs will receive support from talented interns and benefit from mentorship and connections to fuel their economic potential. The programme will conclude on International Women's Day 2021, where participants will showcase business concepts to potential partners and investors.
A virtual information session for interested applicants will be held on September 16, while applications are open for female entrepreneurs aged 28 to 55 years and based in the UAE until October 3.
https://gulfnews.com/business/company-releases/us-embassy-sets-up-academy-for-uae-women-entrepreneurs-1.1597310109410
--------
Legislative Women's Caucus to Involve Religious Groups In Bid To Pass Sexual Violence Bill
August 14, 2020
The Legislative Women's Caucus (KPP-RI) plans to engage religious organizations as campaigners in an effort to push the House of Representatives to pass the long-awaited sexual violence eradication bill into law.
"They can come from any religion, be it Islam or not Islam. It's time for religious organizations to take a part in the struggle," KPP-RI general-secretary Luluk Nur Hamidah said as quoted by kompas.com on Wednesday.
The KPP-RI is currently preparing strategies to include the bill in next year's National Legislation Program (Prolegnas) priority list, after being excluded from the 2020 list at the instigation of conservative elements in the House.
In addition to involving religious group members in the fight to endorse the bill, the KPP-RI also plans to lobby leaders of various political parties to support the deliberation of the bill next year.
Luluk said it aimed to gather five members of each political party faction at the House to join in proposing that the bill be included in next year's Prolegnas. She is hopeful that a number of factions will join in the efforts.
Lawmakers excluded the bill from the 2020 priority list during a meeting of the House Legislation Body (Baleg) in late May, claiming the deliberation of the bill was "complicated". Activists bristled at the excuse, describing it as lazy and ignorant, as data showed high rates of sexual violence persisted in the country.
Perpetrators of sexual violence are usually charged under the Criminal Code (KUHP), which is the product of colonial legislation, which activists claim is insufficient to accommodate the needs of citizens for security and freedom from various forms of sexual violence.
The sexual violence eradication bill, if passed, would add forms of admissible evidence, such as victim statements, psychological reports, electronic information and other documents that provide an opportunity for the victim to meet evidentiary requirements – all of which are absent from the prevailing KUHP.
While a number of Islamic organizations, including Nahdlatul Ulama's (NU) women wing, Fatayat NU, voicing support for the bill, some more conservative Muslim groups, such as the Prosperous Justice Party (PKS) faction at the House, have apparently expressed their opposition to the bill.
Those who oppose it argue that the main problem of the bill is that it fails to include adultery as a sexual crime and therefore the bill, by omission, allows consensual sex outside of marriage and at the same time potentially criminalizes a husband who has sex with his wife without her consent.
The National Commission on Violence Against Women (Komnas Perempuan), which helped in the drafting of the bill, has rejected these criticisms and says that the bill is merely aimed at eradicating sexual violence.
The bill was first proposed in 2016 after the gang rape and murder of a 14-year-old girl in Bengkulu. (vny)
https://www.thejakartapost.com/news/2020/08/14/female-lawmakers-to-involve-religious-groups-in-bid-to-pass-sexual-violence-bill.html
--------
Conflicting tan lines: The burkini raises debate in Egypt
14 Aug 2020
CAIRO (AP) — The woman accosted Yasmeen Samir as she swam with her family at a pool in a resort on the North Coast, a stretch of Mediterranean beaches reserved for Egypt's upper echelons. The reason: Samir was wearing a burkini, a swimsuit worn by conservative Muslims to cover the entire body.
Soon other women joined in berating Samir and demanding she leave. It's an "eyesore," one woman barked.
It was supposed to be a dip in a pool to cool off from Egypt's summer heat. But the incident last month turned into a national debate over what women can wear — and where — and highlighted the complicated and often contradictory pressures of class, society and religion in the conservative, Muslim-majority country.
"I initially panicked," Samir told The Associated Press, but she decided to not back down. Video of the confrontation went viral, showing Samir and her husband standing in the pool and arguing with the women.
The majority of women in Egypt wear a head covering and religious authorities urge women to do so. But women who wear headscarves or the burkini face discrimination and scorn among some upper-class circles where such dress is seen as backwards and low-class.
Most bars and clubs don't allow entrance to women in headscarves, called "hijab," treating their presence and the serving of alcohol as mutually exclusive. In many of the private beach communities that have spread over Egypt's coasts, burkinis are viewed with derision. Many private pools have a strict policy barring swimming in clothes, which is then extended to full-body swimsuits even if made from Lycra.
The flip side of the divide is also fraught. At Egypt's few public beaches, which are frequented by lower classes, most women swim in headscarves and full-length robes, and a woman wearing a one-piece bathing suit or a bikini would face stares and harassment. A woman appearing on social media in a bathing suit can face a storm of shaming insults.
Many in the crowd that accosted Samir insisted the material of her swimsuit was unsanitary. But she says it was obvious they were merely displeased with her appearance.
In the video taken by a bystander, Samir and her husband Mostafa Hassan fend off one detractor after another. Their baby daughter was with them. Hassan later posted the video on Facebook, where it racked up over a million views and 18,000 shares, with many users voicing support of Samir. The video was also a subject of discussion on the country's largest pro-government talk shows, which came down on Samir's side.
Samir said she had received an outpouring of support from women online who say she's given them courage to swim in their own burkinis.
Doaa Mohamed, who has worn the hijab for a decade, was once turned away from a bar in Cairo's posh Zamalek neighborhood. She said that often, the ban on head coverings is thinly veiled economic discrimination.
"To establishments, women who wear the headscarf are from low or middle classes that (they) don't want to serve," Mohamed said.
An employee from Stella Sidi Abdel Rahman resort, where the burkini incident took place, said the resort does not have any policy against the burkini, as long as it is made from swimwear material. Egypt's Tourism Ministry said women who face trouble because of their burkini should file a complaint to the ministry.
In 2017, Dina Eissa was in the pool of a resort compound in the Red Sea beach town of Ain Sokhna, when she was asked to leave for wearing a burkini. Her family didn't want to make a scene, so they also told Eissa to get out of the water.
Eissa's entire family was gathered for the Muslim Eid holiday. "I had the right to be in the water with my family," she said.
Infuriated, she went back to the pool later, sparking another uproar, but this time she refused to leave. She wrote a widely shared post about her experience on Facebook.
Today, Eissa lives in Ohio where she goes for a 2,000 meter swim every week. No one there has ever asked her to leave because of her swimwear, she says.
Class and morality intersect in complicated and often contradictory ways in Egypt. The lower and middle classes are expected to be more conservative, so women who break that mold can face social condemnation — or worse.
Recently, nine women were arrested and several were sentenced to prison terms for damaging "family values" and "debauchery" for posting videos of themselves on the app TikTok though none of their videos would have raised eyebrows among upper class Egyptians.
For women who want to wear a bathing suit, the upper-class private beach communities — which have swallowed up most of the Mediterranean coast — are often the only option. Some compounds are known to be more accepting of burkinis, while others scorn them or see them as the thin edge of a wedge of conservativism that will be intolerant of those in bathing suits.
Yet the often cliquish and moralizing society in the compounds can also be condemning of a woman in a bikini.
Youssra Mohammed Hamouda, a teaching assistant at the American University of Cairo, said she's gotten aggressive stares at North Coast resorts when she wore a bikini, and harassing messages when she posted a picture of herself in it on social media. An ex-boyfriend was admonished by her relatives for letting her wear a two-piece.
She attributes the attitude to deeply ingrained misogynism and classism, rather than religion.
"There is a paternalistic class system in Egyptian society, which judges the woman on the basis of which class she belongs to," said Hamouda, who describes herself as coming from a middle-class background.
In her hijab, Doaa Mohamed has gone to clubs in several cities including Copenhagen. No one stopped her. And in her burkini, she has gone swimming in Tunisia and the United Arab Emirates.
"We should learn to live and let live in Egypt," she says. "I don't really get what this fuss is about."
https://apnews.com/35a9e0f21bec07d343d32434880762e9
--------
Bereaved Women March against Violence in Israel's Arab Communities
MOHAMMAD AL-KASSIM
08/13/2020
People are 'killed for the slightest reason,' says Watfa Jabali, whose son was slain before his baby daughter was old enough to speak
Arab-Israeli women whose family members have been killed in an epidemic of violence are walking 200 kilometers, about 125 miles, to Jerusalem in a bid to attract attention to their communities' plight.
Muna Khalil, from Haifa's Halisa neighborhood, came up with the idea for the "Mothers for Life" march. One of the women joining her is Watfa Jabali of Taibeh.
Knesset Member Ayman Odeh, who heads the Joint List coalition of small Arab parties in Israel's parliament, is accompanying the women on their five-day journey, which began in Haifa and is winding through towns and villages where violence is prevalent.
Khalil's only son, 28-year-old Khalil, was shot and killed in June. She calls on the police to bring the perpetrators to justice.
"The march is to demand justice for the children of those who were murdered and to demand that the Israeli government fulfill its legal responsibilities to pursue criminals," she tells The Media Line as she walks with her seven-year-old grandson, Mohammad, Khalil's nephew.
The government, she adds, must "stop this illegal arms chaos and rampant crime in the Arab communities."
She complains that the authorities are not doing enough.
"I won't stay silent. I decided to challenge the status quo and insist that the police find out who killed my son," she states.
Mohammad tells The Media Line he was close to his uncle.
"He used to teach me horseback riding. I miss him so much," he says.
Jabali lost her son Saad in November 2018. She tells The Media Line she is taking part in the march so other mothers will not have to suffer.
"No mother should have to experience what I went through," she says. "We demand that the police take responsibility and get the guns off the streets in order to prevent another round of victims."
She fights back tears remembering her son and thinking about his three-month-old daughter Sara.
"He never got to hear his daughter call him daddy. He went too soon," she laments.
"Illegal guns are very easy to obtain in our society for both the young and the old, [and people] are killed for the slightest reason," she notes.
Diana Qassem Nassar, a pharmacist and owner of the Zahr Al-Lawz children's restaurant in the town of Tira, hosts the marchers for lunch at her eatery.
"Mothers going out… in this heat to deliver their message is a heroic act," she says.
Nassar adds that her two daughters frequently wake up to the sounds of gunfire.
"They wake up terrified," she says. "They wonder what's happening. Instead of our children falling asleep to a lullaby, they go to sleep to the sound of bullets."
Nassar says she wants "a better and more generous future, society and life" for her children.
"We all have a stake in this," she says.
"Violence is increasing and there are no serious steps to stop it. That's why we must unite and support these mothers in their endeavor," she says. "This is terrorism."
Odeh, the parliamentarian, tells The Media Line that the violence is a serious problem for Israel's Arab citizens.
"These women represent thousands of cases in Arab communities," he states.
"There are tens of thousands of unlicensed weapons in our villages, towns and cities. This is organized crime," he says, adding that the police need to do their job.
"If they want to," he says, "they can."
The Israel Police said in a recent statement that it is using all its resources to solve these crimes, adding that members of the force do not differentiate between violence in Arab and Jewish communities.
Odeh acknowledges that police are not solely to blame.
"A culture of violence is rampant in our [Arab] society, which suffers from marginalization and is mired in poverty and high unemployment," he says.
The marchers will arrive in Jerusalem on Sunday to meet with President Reuven Rivlin at his residence.
https://themedialine.org/people/bereaved-women-march-against-violence-in-israels-arab-communities/
--------
Tunisian Women's Day: "Gender equality, an essential condition for democracy"
13 AUGUST 2020
"With the promulgation of the Personal Status Code in Tunisia on 13 August 1956, the principle of equality between men and women was established in the area of citizenship. Since then, Tunisia has made considerable progress, particularly in recent years, by adopting concrete measures to strengthen the role of women and their active participation in society, especially at local level," welcomed Constance de Pelichy (France, EPP/CCE), South-Mediterranean Spokesperson of the Congress of Local and Regional Authorities and Mayor of La Ferté St-Aubin, on the occasion of Tunisian Women's Day, on 13 August 2020.
The Congress Spokesperson mentioned in particular the electoral law amended in 2017 and its obligations of horizontal and vertical parity which has led to 47% of women in municipal councils and 20% of women Presidents of Councils, including the Mayor of Tunis. "Today, Tunisia stands out as a leader in the field of gender equality, particularly in the Arab world," she said, while calling for continued efforts.
"The achievement of gender equality is a sine qua non condition, not only for a true democracy, but also for social justice and economic development of our countries. This fight is far from being won, in Tunisia as elsewhere," the spokesperson said, stressing the many barriers that remain against the full and complete involvement of women in society.
https://www.coe.int/en/web/portal/-/tunisian-women-s-day-gender-equality-an-essential-condition-for-democracy-
--------
URL: https://www.newageislam.com/islam-women-feminism/more-women-motorcycles-scooters-hitting/d/122625
New Age Islam, Islam Online, Islamic Website, African Muslim News, Arab World News, South Asia News, Indian Muslim News, World Muslim News, Women in Islam, Islamic Feminism, Arab Women, Women In Arab, Islamophobia in America, Muslim Women in West, Islam Women and Feminism