New Age Islam News Bureau
24 Sept 2018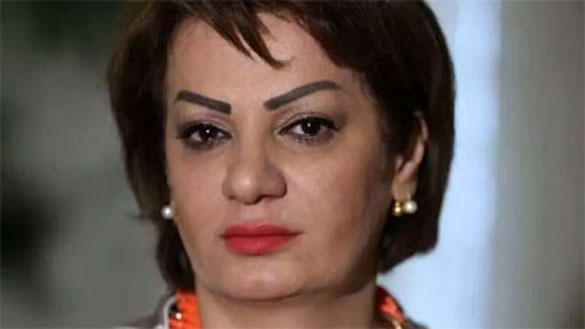 Sarwa Abdul Wahid, announced on Sunday, that she would run for the presidency. (Supplied))
-----
• From Journalist to First Woman Candidate to Run For the Presidency of Iraq
• Swiss Region Introduces Ban on Muslim Full-Face Veil
• Dubai Jails Woman Trying To Sell Own Baby for 10,000 Dirhams
• Saudi Women Mark National Day behind the Steering Wheel
• How Business Is Booming For Women-Only Beaches in Lebanon
• Afghanistan- In Helmand, Women Candidates Up Against Odds
• Female Genital Mutilation: Indian SC Refers It to Constitution Bench
• Saudi Women Make Presence Felt In Asian Congress
• Soccer Coach Arrested in Iran for Training National Women's Team
Compiled by New Age Islam News Bureau
URL: https://www.newageislam.com/islam-women-feminism/malaysia-girls-18-considered-be/d/116471
--------
Malaysia: Girls at 18 Considered To Be Mature Enough To Get Married
September 23, 2018
KUALA LUMPUR: Girls at 18 years of age would have finished school and are considered to be mature enough to get married.
Universiti Kebangsaan Malaysia (UKM) Professor of Law in Family, Women and Children, Prof Datuk Noor Aziah Mohd Awal said at that age most girls would feel comfortable about getting married.
She also said the proposal to increase the age of marriage to 18 could help to protect the name of Islam from being used as a tool to legalise something that is not supposed to happen.
"For example, in the case where a man who was married to an 11-year-old girl in Kelantan few months ago, many condemn Islam and associate it as a religion which promotes paedophile.
"True, age is not a legal requirement for marriage and this has been a practice for a long time. But, it does not mean that marriage (underage) can be encouraged.
"Is it also possible to resolve the situation by marrying an underage girl if she has child out of wedlock? From research, those who are married under 18 years of age are prone to divorce at a young age too," she said when contacted by NSTP today.
Muftis nationwide have differed in their views on the government's proposal to increase the minimum age of marriage to 18 years.
Some muftis are agreeable with the proposal in the hope that it will protect the welfare of children and prevent them from becoming victims of exploitation.
However, there also views that such a move would be contrary to 'hukum syarak' (Syariah laws) and invite the risk of adultery.
Deputy Prime Minister Datuk Seri Dr Wan Azizah Wan Ismail, who is also Women, Family and Community Development Minister, said a working paper on the matter, to be prepared by the Islamic Development Department and the Women, Family and Community Development Ministry, would be presented to the various menteris besar and chief ministers for consideration and support.
Meanwhile, on the recent Sabah Mufti Datuk Bungsu@Aziz Jaafar's proposal to lower the age of marriage for boys at 16 years and 14 years for girls so as to comply with the Syariah law, Rembau member of parliament Khairy Jamaluddin slammed the mufti's remarks as "madness."
Khairy, in his Tweet yesterday, stressed that no individual should say "there is no need to question a mufti" or "go for religious studies."
"Madness... Do not even say 'no need to question a Mufti'. Go learn religion... This is madness. Plain and simple,"said Khairy.
Bungsu was against setting the minimum age of marriage at 18.
He said people should be allowed to get married early, which according to Syariah law was 14 for girls and 16 for boys.
https://www.nst.com.my/news/nation/2018/09/414171/girls-18-considered-be-mature-enough-get-married-says-law-professor
--------
From Journalist to First Woman Candidate to Run For the Presidency of Iraq
23 September 2018
The former Kurdistan Alliance deputy, Sarwa Abdul Wahid, announced on Sunday, that she would run for the presidency, which makes her the first woman to run for this position in Iraq, and might become the first woman president after the political approvals.
Abdul Wahid had several political positions regarding the political conditions, especially in the Kurdistan Region. She had announced her clear position in disagreeing with the independence referendum on the Kurdistan region of Iraq, which took place in September last year.
Sarwa Abdul Wahid, who holds a Bachelor degree in Arabic Language from the University of Baghdad in 1993, worked as a journalist in a number of local media institutions and then worked as a teacher until 1998.
Defending women's rights
She then became a member of the Relations office in the Council of Ministers of Sulaymaniyah and worked throughout these years as activist in defending women's rights in society until 2014.
Following that, she became a member of the Council of Representatives for Erbil governorate and headed the Parliamentary Change Bloc.
She also won the membership of the parliamentary Arab women network.
During her parliamentary work, she participated in several seminars in the US, about the impact of the negative referendum on Kurdish social, economic and political reality.
Abdul Wahid is the third person to announce her candidacy for the presidency, along with Barham Saleh, who was nominated by the Patriotic Union of Kurdistan, and Sardar Abdullah, a member of the Change Bloc, who introduced himself as an independent candidate.
The candidate for the presidency in Iraq needs to win two-thirds of the votes of the Parliament members.
The meetings of political blocs have not agreed on a specific candidate. That's why Nechirvan Barzani, the head of the Kurdistan Regional Government, went to Najaf governorate to meet with Muqtada al-Sadr, leader of the Sadrist movement.
https://english.alarabiya.net/en/features/2018/09/23/From-journalist-to-first-woman-candidate-to-run-for-the-presidency-of-Iraq.html
--------
Swiss Region Introduces Ban on Muslim Full-Face Veil
Sep 23, 2018
A referendum in Switzerland's northeastern region of St. Gallen has introduced a "burqa ban" that would prohibit Muslim women from wearing garments covering the entire face in public.
Voters in St. Gallen on Sunday approved by a two-third majority the ban on Islamic veils such as niqab or burqa.
According to official results, nearly 67 percent of voters were in favor of the new controversial law.
The regional government now has to implement the result of the vote, which drew a turnout of around 36 percent.
A text stipulating that "any person who renders themselves unrecognizable by covering their face in a public space, and thus endangers public security or social and religious peace will be fined" was adopted by legislators in St. Gallen late last year.
The law passed the regional parliament with support from populist parties. The issue was put to the people after the Green Party and Young Socialists demanded a referendum.
Reacting to the Sunday vote, Switzerland's largest Islamic organization, the Islamic Central Council, recommended that women continue to cover their faces. It said it would closely monitor the implementation of the ban and consider legal action if necessary.
The Italian-speaking Ticino region in southern Switzerland imposed a ban on burqas two years ago
The Swiss federal government in June opposed a grassroots campaign for a nationwide ban on facial coverings, saying it should be up to the regions to determine if such measures are appropriate.
Voters across Switzerland are, however, expected to be called to vote on the issue next year after the populist right wing Swiss People's Party gathered the 100,000 signatures needed to put any subject to a referendum as part of Switzerland's famous direct democratic system.
The supporters of the ban cite "security" concerns about the full-face covering. Opponents, however, say that national legislators should try to stay out of "the clothing closet."
In 2009, Switzerland approved a ban on the construction of minarets at mosques.
Several European countries have also adopted restrictions on the Islamic symbols and clothing since 2000. France became the first European Union country to ban the public wearing of burqa in April 2011. A law took effect in Belgium in July that year that banned any clothing that obscured the identity of the wearer in public.
In the Netherlands, a proposed law banning burqas is awaiting approval by the senate. It was approved by the lower house of the Dutch parliament in November 2016.
https://www.presstv.com/Detail/2018/09/23/574994/Switzerland-St-Gallen-Burqa-
--------
Dubai Jails Woman Trying To Sell Own Baby for 10,000 Dirhams
September 24, 2018
A Dubai court on Sunday jailed an Ethiopian woman for attempting to sell her two-week-old daughter for AED10,000, Gulf News reported.
The woman, a maid, moved to the United Arab Emirates (UAE) in 2013 and started working for an Emirati man in 2017. Her employer locked her in a flat later and had consensual sex with her.
He then presented her AED5,000 and told her to leave. A friend of the woman prevailed on her to sell the baby after she got pregnant. Police claimed to have nabbed both after receiving a tip-off.
The aforementioned court sentenced the maid's friend to three months in prison for abetting the crime. Both women, who had pleaded not guilty, will be deported.
https://tribune.com.pk/story/1810199/9-dubai-jails-woman-trying-sell-baby-10000-dirhams/
--------
Saudi Women Mark National Day behind the Steering Wheel
September 23, 2018
MAKKAH/RIYADH: Saudi Arabia's celebration of its 88th National Day comes at a time when the Kingdom is achieving remarkable progress economically and socially, most notably lifting the ban on women driving.
This is the first National Day in which Saudi women can drive their cars. Writer Heba Qazi said it is a beautiful feeling, and Saudi women can now participate in celebrations and exercise their legitimate right nationwide.
The 88th National Day is a great opportunity to remember past glories and recognize the great sacrifices of those who have held high the banner of Saudi women's rights, she added.
Under King Salman and his crown prince, women have been able to obtain their rights and become ambassadors to all the countries of the world, she said.
The king and crown prince are "consolidating the stature of this nation and granting women all their rights, including driving cars," added Qazi
"We take pride in this great day and this important privilege, celebrating National Day for the first time from behind the driving wheel," she said.
"We also take pride in the nation's achievements at all levels, and we are endeavoring to highlight the status of women in all fields."
Psychologist and sociologist Hasna Al-Tallahi said the Kingdom has established itself as the strongest nation in the region by promoting its political and economic position, winning the respect of the entire world and respecting women's status.
"It also managed to hinder the efforts of many parties to diminish the role of women in all fields," she added.
"When women obtained some of their rights, most importantly driving, they felt free. They were responsible for their time and family, and were not at the mercy of drivers and society."
King Salman supports the rights of the most vulnerable worldwide, and the rights of Saudi women by listening to their demands, Al-Tallahi said, expressing great pride in her nation, its leadership and people.
"Challenges are always present and so are their solutions," she added. "With each new challenge, solutions are created … to achieve women's progress, growth and advancement."'
Mesbah Abdulhakim, a supervisor at a hotel in Makkah, said the Kingdom's Vision 2030 reform plan gives a great deal of attention to women's issues.
"Lifting the driving ban imposed on women paved the way for many job opportunities in various sectors, not only in health and education," she added.
Journalist Amira Qatabri said: "Lifting the driving ban on women led to a division between the conservative movement, which controls many aspects of social life in the Kingdom, and a more understanding and open elite."
Women being able to drive is not just symbolic, but part of what may be the largest transformation in Saudi society in half a century, she added.
Hind Khalid Al-Zahid, the first female Saudi executive director — for the Dammam Airport Co. — and head of the Businesswomen's Center at the Eastern Province's Chamber of Commerce and Industry, said: "This is a very important year in the Kingdom's history."
She said: "It establishes a foundation for equal rights and opportunities for men and women, giving women an opportunity to be part of what is happening in the Kingdom regarding national transformation, in line with Vision 2030."
Saudi actor and presenter Khairiah Abu Laban said: "I am really short for words, and do not know how to thank our leadership for this beautiful feeling."
http://www.arabnews.com/node/1376731/saudi-arabia
--------
How Business Is Booming For Women-Only Beaches in Lebanon
Sep 24, 2018
They call it the ladies' beach. The name is demure; the scene, not so much – at least not once they pass the parking lot, the man checking tickets at the front gate and the dim corridor at whose far end blazes a rectangle of bronze sand and sea.
Hijabs are unwound from heads, veils tugged from faces. Jeans and abayas evaporate, divulging string bikinis, tankinis and swim shorts. Under spindly cabanas by azure waves, two women lie chest down on lounge chairs, their bare backs implying bare fronts. All around them, gallons of tanning oil glistens on acres of copper skin.
When a man on a jet ski buzzes past, a female lifeguard warns him off with a staccato of whistle blasts.
"Men," says Nada, a school bus supervisor from Beirut who was treading the Mediterranean just offshore, "are suffocating".
In Lebanon, a sliver of a country on the Mediterranean coast where summer sticks to your skin like moist Saran wrap, the beach is less a luxury than a utility. It is hard to imagine going without.
Public and pay-by-the-day beaches line the coast from Tyre in the south to Tripoli in the north, and every other billboard on the highways out of Beirut seems to display a bikini model promoting a tanning aid (SPF, evidently, is not in style).
But many observant Muslim women consider it haram – forbidden – to expose their bodies in front of men who are not their husbands or, in some cases, close relatives. Other women may cover themselves in deference to conservative families and communities.
For them, a mixed-gender beach is to be avoided; those who go with their families roast in the sun fully clothed in hijabs and long-sleeved shirts and pants or abayas, the full-length caftans popular among devout Lebanese Muslim women.
Hence the emergence of ladies' beaches like this one, the Bellevue Beach Club in the seaside town of Jiyeh – a salt-tinged hiatus from the male gaze for $18 (£14) a day, just 20 minutes down a trash-perfumed highway from Beirut.
It is a dedicated patch of sand for conservative women amid the cultural melange of Lebanon, which, with its 18 recognised religious sects and vigorous all-night party scene, tends to be more socially liberal than other Arab countries.
At the Bellevue, there seemed to be as many different degrees of scanty cladding as there were women. For some women, religious scruples argued for more coverage. For others, style considerations, and the heat, argued for less. Each woman had made her own peace with the proportions.
"Here, I'm free to be me," says Rabab Amhaz, 35, a housewife from the inland Bekaa Valley. She gestures to her tankini, bright with a teal floral pattern, and shimmies in the water.
Seeking a second opinion on her beach visit, she had consulted her brother, a Hezbollah fighter. He had not only given her his blessing but shown her a YouTube video of a Muslim cleric explaining that swimwear was acceptable among women, so long as the women covered their lower bodies.
Nada, who began wearing the veil when she married at age 14, dismisses this assessment: you could find a cleric to say anything you wanted, she says.
Following her own strong conviction that all the skin on display around her was forbidden (who knew who might be watching from one of the boats that periodically splashed by, or from behind the walls of the resort?), she had looked at herself in the mirror that morning and changed into a more modest bottom. She also declined to reveal her last name to a reporter, preferring to avoid the prospect of disapproval at home.
But a swimsuit was a swimsuit – in this case, a black-and-white patterned swim tank with black shorts.
"When you see me on Facebook, I look completely different," she says, her hair loose and ropy in the water. "You wouldn't recognise me."
After next year, when she plans to make the hajj, the pilgrimage to Mecca that every Muslim who can afford it is supposed to undertake at least once, she says she would avoid even the ladies' beach; she, like many women who have completed the hajj, will adopt more modest attire.
And she frowns on the women who have brought their young sons, who are allowed up to age 8 on the beach. She does not want her sons or grandsons to get used to seeing women's bodies.
But still. "I love to swim," she says, smiling and shrugging, "so I have no other choice."
Nada and Amhaz agree on one point: absolutely no beach selfies, not even to share with their husbands.
"No, no!" they exclaim, high-fiving.
"My husband doesn't need pictures," Amhaz says. "He sees everything anyway."
Cameras are banned, the better to protect the beachgoers' modesty and privacy, though cellphones are not. But visits to several other Lebanese resorts, undertaken purely for journalistic purposes, suggest few other differences between women-only beaches and mixed ones beyond the obvious.
No matter the setting, gossip and hookah pipes scent the air. Snacks, water and shade are at a premium. People-watching is frequently rewarding.
Several ladies' beaches fringe the coastline south of Beirut, their names redolent of sandy glamour around the world (the Laguna; the Bondi). The Bellevue Beach Club began offering women-only days in the mid-1990s after veiled women began asking for privacy.
Business was good – better than on mixed days, even. It soon went all women, all the time.
A man collects tickets, but no other males are allowed. Women staff the restrooms and the pool. The staff includes the Australian and Filipino wives of the brothers who run the Bellevue, who go to mixed beaches together.
There is a female DJ for the thatch-roofed poolside cabana where beachgoers undulate, hips exuberantly swaying to Egyptian singer Sherine Abdel Wahab and Lebanese singer Maya Yazbek.
Lebanon, where people from different sects share offices, neighbourhoods and businesses, and crop tops can outnumber hijabs in some Beirut neighbourhoods, might seem like a natural inventor of the ladies' beach. But women-only hours at the pool or the beach are common in other parts of the Middle East, too, including the United Arab Emirates and Bahrain, where dress codes for local women are more uniformly conservative.
At the Bellevue, there are no religious strictures on swim attire but each woman's own.
Nada's 21-year-old daughter wears modest gym clothing when she goes to mixed beaches with her husband; at the Bellevue, she wore a bikini top with a short swim skirt. She had brought a Syrian friend who, taken aback at the way the other beachgoers dressed, kept a tank top on.
Then there was Rana Ghalayini, a nurse from Beirut who had first put on the veil when she was 12, only to remove it because her family thought she was too young. When she married at 23, she and her husband agreed that she should be veiled. But she had resolved to keep her three young daughters unveiled until they, too, were 23.
"Religion is broad," she says. "It's a personal choice."
https://www.independent.co.uk/news/long_reads/women-only-beach-lebanon-beirut-muslim-islam-a8541871.html
--------
Afghanistan- In Helmand, Women Candidates Up Against Odds
Sep 24, 2018
Helmand province has eight seats in the lower house of parliament, including two berths reserved for women. A total of 92 individuals, nine of them women, are in the electoral race from the restive province.
Jameela Niazi, a female candidate, told Pajhwok Afghan News complained they were unable to conduct their election campaigns the way their male counterparts were doing.
'Unlike men, we have limited financial resources and unable to travel to districts or the countryside in connection with our campaigns,' she alleged, seeking justice for all candidates.
'We face public criticism -- culturally motivated -- if we display our photographs as part of the campaign. This is a huge problem for us. In addition, such acts enhance security threats to us,' argued Niazi.
Another election contender, Najeeba Faiz Helmandi, held a similar view. Due to security and social threats, she said, women often failed to succeed at Wolesi Jirga polls.
Unlike men, security for women was volatile, she claimed, saying men could hire bodyguards. Security institutions are also cooperating with male runners' she believed.
She opined people generally avoided voting for educated women because of primitive traditions. Instead they preferred promoting illiterate and conservative men, she insisted.
Husnia Ehsas, a women rights activist, acknowledged the problems and difficulties being faced by women during the ongoing electioneering.
'There is limited space for women, who could not interact with the public as easily as men dose. Women candidates also cannot openly share their photographs on social media,' she reasoned.
Ehsas asked the Independent Election Commission ( IECinfo-icon
Khuda-i-Noor Khanzada, a civil societyinfo-icon
Noted religious scholar Abdul Hameed Helmandi explained Islamic does not prohibit women from contesting elections.
'Just like Islam allows women to do business, it also permits them to have a role in the decision-making process,' the scholar maintained, while supporting females' rights.
Police spokesman Abdul Salaam Afghan vowed security institutions would pay greater heed to the protection of female poll runners.
'Women are faced with cultural taboos on the one hand and grapple with security problems on the other. Police will pay more attention to resolving the issues,' he promised.
Women candidates in other provinces are faced with similar security and social issues. As a result, they cannot effectively campaign for the elections, scheduled for October 20.
https://menafn.com/1097475844/Afghanistan-In-Helmand-women-candidates-up-against-odds
--------
Female Genital Mutilation: Indian SC Refers It to Constitution Bench
Sep 24, 2018
The Supreme Court on Monday referred petitions challenging the validity of female genital mutilation practised among Dawoodi Bohra Muslims to a five-judge Constitution Bench after Attorney General KK Venugopal made the request.
"I am of the opinion that this matter should be referred to a Constitution Bench," Venugopal told a three-judge Bench headed by Chief Justice Dipak Misra.
Petitioners opposed it saying each and every case couldn't be sent to a Constitution Bench.
"This is not a question of every case. This is a very important case," said senior advocate Mukul Rohatgi who represented the Dawoodi Bohra community.
Earlier, during the hearing, the top court had questioned the practice of female genital mutilation among Bohra Muslims, saying none should have the right to violate bodily integrity of women.
The Bench--which also included Justice AM Khanwilkar and Justice DY Chandrachud--had in July pointed out that such act would also amount to a crime under the Prevention of Children from Sexual Offences (POCSO) Act.
"Why anybody should be allowed to touch the genitals of a human being? Why bodily integrity should be violated and compromised?" it had asked.
Two Bohra women have moved the top court seeking to ban female genital mutilation, contending it violates rights of Bohra Muslim girl children; it causes pain during menstruation, sexual intercourse and urination and adversely affects their libido.
The Attorney General had earlier supported the petition citing a World Health Organisation (WHO ) report which said female genital mutilation adversely affected the health of girls.
On behalf of the Bohra Women Trust, senior advocate Abhishek Manu Singhvi had opposed the petition, saying it was an essential part of the Dawoodi Bohra community's religious practice and hence protected under Article 25 of the Constitution which guarantees right to religion. He demanded that the issue should be sent to a constitution bench.
If women did not want it then no one could impose it on them, the CJI had said.
The Supreme Court had in May 2017 issued notices to the Centre and governments of Maharashtra, Gujarat and Rajasthan on a PIL seeking a ban on age-old practice of female genital mutilation followed by Dawoodi Bohra Muslims.
It had asked the Centre and the three states to spell out their stand on the controversial practice which many activists term as violation of fundamental rights of women. The followers of this sect mainly reside in Maharashtra, Gujarat and Rajasthan.
Petitioner Sunita Tiwari, an advocate, demanded a law against female circumcision on the grounds that it violated child rights of Bohra Muslim girls.
Popularly known as 'khatna', female genital mutilation involves cutting off the clitoral head which, many Bohras believe, makes women lead a life of infidelity. It's generally done at a young age by midwives in unhygienic conditions.
According to WHO, it often leads to repeated infections, cysts, infertility, childbirth complications requiring repeated surgeries. The UN General Assembly had in 2012 adopted a unanimous resolution on elimination of this practice. The National Commission for Women, too, supported ban on the practice.
"The practice...also amounts to causing inequality between the sexes and constitutes discrimination against women...It amounts to serious violation of the rights of children as even minors have a right of security of person, right to privacy, bodily integrity and the freedom from cruel, inhumane or degrading treatment," the petition read.
In the past few years, many women from the community have spoken out against the practice and even launched online campaigns to end what is seen as a patriarchal tradition to curb female sexuality.
https://www.tribuneindia.com/news/nation/female-genital-mutilation-among-bohra-muslims-sc-refers-it-to-constituion-bench/658095.html
--------
Saudi women make presence felt in Asian Congress
Sep 24, 2018
JEDDAH — Saudi women made their presence felt in the AIPS Asian Congress here, as several female volunteers from Saudi universities participated in organizing the event.
The Director of Women Students' Affairs at the Business and Technology University Sahar Al-Husseini told Okaz/Saudi Gazette that the Ministry of Education decision obliging female university students to do 100 hours of voluntary community service creates harmony between the women graduates and the society. She said the universities are training women students to occupy leading roles.
In this connection, the university is training its female students and developing their skills so that they take up leading roles. She said that some 2000 women university students are participating in voluntary work in the university. This is a decision by the university and the Ministry of Education that prior to graduation from the university, every woman student must do 100 hours of voluntary community service. The female students are keen to take part in voluntary work so as to complete the required hours.
Then they fall in love with community service and request for an additional 100 hours. The university then trains the women students and she becomes a female commander and the university develops her skills further. Al-Husseini said the university has some 2000 women students and all of them are doing voluntary work.
She added that many of the women students go for volunteer work outside the university, like in charitable societies, ministries, institutions and others. Al-Husseini added that she has been a volunteer since 30 years.
She advises women students to differentiate between training and volunteering. Training in companies is that the female student will sit behind a desk. However, volunteeriing is in serving the community and it polishes the female student's personality and makes her capable of dealing with others, she said.
The university has activated a volunteerism e-portal via which any authority can request for female volunteers.
She said that women volunteers from the university participated in organizing the Asian Congress, whose main organizer is the Saudi Sports Media Federation in Jeddah.
http://saudigazette.com.sa/article/544048/Sports/Saudi-women-make-presence-felt-in-Asian-Congress
--------
Soccer Coach Arrested in Iran for Training National Women's Team
23 September 2018
A male soccer coach was arrested for training the Iranian women's national soccer team at a training camp in one of the northern cities of Iran.
Citing one of the members of the women's national team, the state-run fartaknews.com published a report on September 19, 2018, saying a male coach was training the women's national football team at a training camp held for a few days in northern Iran to prepare the team players. The man got arrested when the news leaked out.
Under interrogation, it became clear that the Football Federation was aware of the man's participation and training in the camp and had granted him permission to train the women's team. (The state-run fartaknews.com, September 19, 2018)
The revelation made by a member of the women's national football team compelled the Football Federation to verify the news and claim that the male soccer coach had the right to train the players of the women's national team.
According to Iran's laws, male instructors are not allowed to undertake women's training and practices, particularly in sports, and none of the state authorities are allowed to issue such a permit.
In February, the training camp for women's national team had been called off. On January 31, 2018, the website of the Iranian Football Federation announced that the training camp for women's national football team had been cancelled, while the federation's vice president for women's football had earlier promised to hold a training camp for women to prepare them for upcoming Olympics 2020 and Asian Championship games in 2021. (The official IRNA news agency – January 31, 2018)
Iran's ruling regime creates numerous obstacles for women athletes to exclude them from the sports arena. Nevertheless, Iran's women are not only talented but really hard working and motivated to show their competence at every opportunity despite lack of any form of government support.
https://women.ncr-iran.org/iran-women-news/5483-soccer-coach-arrested-in-iran-for-training-national-women-s-team
--------
URL: https://www.newageislam.com/islam-women-feminism/malaysia-girls-18-considered-be/d/116471
New Age Islam, Islam Online, Islamic Website, African Muslim News, Arab World News, South Asia News, Indian Muslim News, World Muslim News, Women in Islam, Islamic Feminism, Arab Women, Women In Arab, Islamophobia in America, Muslim Women in West, Islam Women and Feminism