New Age Islam News Bureau
13 Aug 2016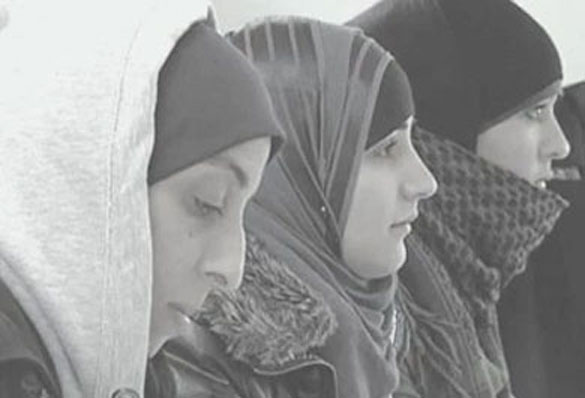 The Malawi government through the directorate of Road Traffic has ruled that Muslims women can have their driving license photos without taking away the hijabs.
-------
• With A Rare Mehr, This Kerala Bride Has Broken Stereotypes
• Pope Francis Meets Women in Rome, Rescued From Sex Trade
• A Muslim-American Woman Olympian, Ibtihaj Muhammad Just Made History in Rio
• Two Muslim Women Harassed In Chicago; Trump Please Leave Muslim People in America Alone
• Germany: Banning Burqas Isn't a Sensible Response to Terrorism
Compiled by New Age Islam News Bureau
URL:
--- https://www.newageislam.com/islam,-women-and-feminism/new-age-islam-news-bureau/malawi-muslim-women-allowed-to-wear-hijabs-in-license-photos/d/108259
Malawi Muslim Women Allowed To Wear Hijabs in License Photos
August 12, 2016
The Malawi government through the directorate of Road Traffic has ruled that Muslims women can have their driving license photos without taking away the hijabs.
Reports reveal that Muslim women have been failing to get driving licenses as they were forced to take off the hijabs for photos a development that was seen to go against the Islamic faith. Commenting on the matter, director of Road Traffic Jack Manong'a said Muslim women are now allowed to have their driving license photos in hijabs.
"They are allowed to have the pictures whilst in hijab but their faces and eyes must not be hidden, what I know is that the Muslim women are not supposed to show their hair but they can show their eyes and face," said Manong'a.
HijabHe added that government has a standard rule on the matter which is followed at Immigration Department during the issuance of passports.
Malawi24 understands that the directorate has been forcing the women to take off the hijabs for easy identification of the drivers when they are on the roads of the country as most women especially Asians cover up their faces as part of their faith.
Authorities from Muslim Association of Malawi (MAM) have since allowed Muslim women to slightly remove the Hijab to show their eyes and face for a driving licence picture.
Hijab is a veil that covers the head and chest, which is particularly worn by some postmenarchal Muslim women in the presence of adult males outside of their immediate family.
It can further refer to any head, face, or body covering worn by Muslim women that conforms to a certain standard of modesty.
Hijab can also be used to refer to the seclusion of women from men in the public sphere, or it may embody a metaphysical dimension.
https://malawi24.com/2016/08/13/malawi-muslim-women-allowed-to-wear-hijabs-in-license-photos/
--
With A Rare Mehr, This Kerala Bride Has Broken Stereotypes
August 13, 2016
How often do you see a woman demand books as Mehr, and not the customary jewellery or gold. In Kerala's Malappuram district, a woman set an example for her community. A post graduate in political science from the Hyderabad University, Sahla Nechiyil never dreamt of a perfect, fairytale wedding. But when she decided to get married, she also sent across a social message to the "gold-obsessed" Muslims in Malappuram.
Nechiyil decided to demand 50 books from her fiancé as mehr, a mandatory payment in the form of money or possessions paid or promised to be paid by the groom to the bride at the time of marriage. She asked for books as mehr because of two reasons. "One, because according to the religious texts, a girl can demand anything she wants and the groom cannot disagree. And second, because I wanted to show the Malappuram Muslims that a wedding can take place without obsessing over the amount of gold transacted between both parties," she said.
Her husband (they got married on August 11) cannot agree more with Sahla and supported her stand wholeheartedly. "Mehr is the right of the woman, not the generosity of the man," he said. Anees Nadodi was promptly handed a list of 50 books by Nechiyil, and he went all the way to Bangalore to find all the books that she wanted. All this amidst much disapproval from both the families. In Nechiyil's case, however, more than her parents, her relatives disagreed. "They could not argue for long, because we were not doing anything against the religious texts," said Nechiyil.
Nechiyil explained that this is not the first time that a Muslim woman put up a brave front and demanded something in accordance to her wish. "In the early days of Islam, women would demand mehr. But elders brought the situation to the notice of the Prophet, because women were not allowed to think or decide for herself. Though the Prophet explained that they were doing nothing wrong, the practice saw more and more Muslim women quoting not their demands, but those of the elders as mehr," she said.
Anees with the books Sahla demanded for. (Source: Sahla Nechiyil) Anees Nadodi with the books Sahla demanded for. (Source: Sahla Nechiyil)
Nechiyil demanded a list of books that include Islamic feminist literature, feminist literature, fiction, politics etc. and with that, Anees and Nechiyil probably became the first Muslim couple to not have any gold or monetary transactions as mehr.
"The religious texts allow us to live according to our wish, yet these girls fear to speak up or decide for themselves," she said. "Ani (Anees) had to struggle a little looking for the books I demanded. Making your husband struggle a little is the idea of mehr, anyway," she added.
Anees, on his part, enjoyed the "book-hunt" his wife had organised for him. He went to Bengaluru's popular Blossoms, Gangaram and Bookworm bookstores looking for the rare titles that Nechiyil had meticulously listed.
http://indianexpress.com/article/lifestyle/life-style/this-malayali-muslim-bride-is-breaking-stereotypes-the-religious-way-2970808/
--
Pope Francis Meets Women Rescued From Sex Trade
August 12, 2016
ROME (RNS) In yet another sign of his strong stance against human trafficking, Pope Francis made a surprise visit to 20 women who have been rescued from sexual slavery.
The pope met with the women on Friday (Aug. 12) at a Catholic Church-run refugee center in Rome, the Pope John XXIII community, which houses those rescued from prostitution.
The visit was one of the regular gestures Francis has made to highlight the Jubilee Year of Mercy, which runs through 2016.
The Vatican said in a statement that the women were from a range of countries, including Romania, Albania, Nigeria, Tunisia and Ukraine, as well as Italy.
All suffered severe physical abuse during their ordeals and are living under protection, the Vatican press office said.
The statement said the pope's visit was another reminder of the urgent need to combat human trafficking.
Francis has been particularly outspoken against trafficking and slavery, calling it "a crime against humanity" and "an open wound on the body of contemporary society, a scourge upon the body of Christ."
The United Nations Office on Drugs and Crime says it's difficult to estimate the number of victims of sexual slavery but estimates around 140,000 are trapped in this cycle of exploitation, abuse and degradation across Europe at any one time.
Francis joined Anglican and Muslim leaders at the Vatican in 2014 to launch an anti-trafficking initiative.
In June this year the pontiff made an unexpected appearance at a Vatican conference that brought together Catholic Church officials, judges and prosecutors to discuss human trafficking and organized crime.
"Judges today are called more than ever to focus on the needs of victims," he told them. "The victims are the first who need to be rehabilitated and reintegrated into society — and their traffickers and executioners must be given no quarter and pursued."
http://gazette.com/pope-francis-meets-women-rescued-from-sex-trade/article/1582654
--
A Muslim-American Woman Olympian, Ibtihaj Muhammad Just Made History in Rio
August 12, 2016
When Ibtihaj Muhammad stepped onto the piste of Rio's Carioca Arena, saber in hand, she had her sights on Olympic gold.
In her first match, Muhammed deftly outmaneuvered Olena Kravatska, ducking out of the way of her opponent's weapon and surprising the Ukrainian with an unconventional strike. Her brother, Qareeb, led spectators in a "U-S-A" chant, and millions worldwide watched as the Olympian removed her American-flag adorned headgear, revealing a beaming smile and Hijab, the traditional garb worn by Muslim women.
The 30-year-old New Jersey native is the first woman to represent the United States wearing the Hijab, and by doing so she had already made history before even standing in front of her opponent. But for Muhammad, the Hijab represents only a part of who she is, and showcases the diversity of America.
As the daughter of a New Jersey police officer and special education teacher, she studied hard in school and played sports. Her parents, who converted to Islam before Muhammad was born, always supported the young Olympian's athletic aspirations, spending time to sew uniforms that would cover her in accordance with their Islamic faith. She would later take these aspirations, and her faith, to Duke University where she won a full scholarship.
Now, Muhammad is bringing her story to the Olympic Games as one of 554 athletes representing the United States, a refreshing reminder of what it means to be united "e pluribus unum"—out of many, one.
"It's all really a big dream. I don't think it's hit me yet. The honor of representing Muslim and black women is one I don't take lightly," Muhammad told Rolling Stone Magazine.
Her pride in representing her country comes despite the Islamophobia she sometimes faces, from being singled out for looking "suspicious" to being told to remove her hijab. Comments like these, along with other xenophobic rhetoric, are becoming all too common in today's national stage.
That's exactly why Muhammad's presence at the 2016 Olympic games is so important.
"I think that anyone who has paid attention to the news at all would realize the importance of having a Muslim woman on Team USA," she told Sports Illustrated. "It's not just any team. It's the United States of America. . . and again, just challenging those misperceptions of who a Muslim woman is."
Sadly, Ibtihaj Muhammad didn't bring home the gold for herself. She suffered a close defeat in her second match (she's still competing for a team medal). But the Muslim American woman has already scored a victory for the United States. To millions watching her around the world, Muhammad is an embodiment of American ideals. She is serves as a reminder of all that America is, and always will be—the home of the brave, regardless of race, creed, or religion.
http://www.humanrightsfirst.org/blog/muslim-american-olympian-just-made-history-rio
--
Two Muslim women harassed in Chicago; Trump please leave Muslim people in America alone
August 13, 2016
The Council on American-Islamic Relations (CAIR) is calling on state and federal law enforcement to investigate an attack on two Muslim women in West Rogers Park as a hate crime.
AhlulBayt News Agency - The Council on American-Islamic Relations (CAIR) is calling on state and federal law enforcement to investigate an attack on two Muslim women in West Rogers Park as a hate crime.
Officials at the Chicago chapter of CAIR said the attack comes at a time of heightened Islamophobia, which they said has spiked since this year's presidential nominees were announced.
Chicago Police are investigating after the women, a mother and her daughter, reported being harassed and physically attacked early Thursday morning.
Suzanne Damra said a woman targeted her and her mother because they are Muslim and wearing hijabs. They said the woman yelled, spit, and harassed them while they were walking to Damra's car around 6:15 a.m.
Once inside their car, Damra started recording on her phone. The video provided by Damra shows a woman trying to open both car doors on the passenger's side, and then tugging at the side mirror.
While Damra and her mother screamed at the attacker, the woman can be heard on the video yelling: "**** you, ISIS! **** you, ISIS!"
The woman then kicked the car and yelled, "You're ISIS, *****!"
Damra said the woman has been harassing and calling her names for about a month, but she said she didn't think anything of it until it turned physical.
Damra's mother, Siham Zahdan, blames today's political climate, specifically GOP Presidential nominee Donald Trump.
"To Donald Trump is to leave the Muslim people in America alone, leave us alone," Zahdan said.
Both women decided to speak out Thursday because they're worried other Muslims might be attacked as well. They hope citizens will step forward when seeing harassment first-hand.
During the alleged attack, the women said two men nearby did not help them. Instead, they said one of the men high-fived the alleged attacker.
At this point, no arrests have been made. Chicago Police said they are investigating this alleged crime as a simple assault.
http://en.abna24.com/service/america/archive/2016/08/13/771627/story.html
--
Germany: Banning Burqas Isn't a Sensible Response to Terrorism
August 12, 2016
After a sharp increase in terrorist threats in recent weeks, a number of prominent German politicians suggested a controversial response: banning any type of full-face covering worn by some Muslim women.
"A ban on the full-face veil, such as the Niqab and Burqa, is overdue, and it would be a signal to the world," Jens Spahn, a rising figure in German Chancellor Angela Merkel's Christian Democrat party and self-described "Burqaphobe," told Die Welt newspaper last month.
Yet when Germany's Interior Ministry announced several new security measures Thursday, no such prohibition was included. "You can't ban everything you're against," Interior Minister Thomas de Maizière told reporters. "And I'm against wearing a Burqa."
Germany seems to have bucked a trend. Bans on Muslim face veils or head scarves have been implemented in countries around the world in recent years — generally on the grounds that Burqas and Niqabs serve as a barrier to better integration for Muslim women.
Some researchers, however, say that the Burqa bans increase isolation for many women and in fact may push an alienated minority further away. In some cases, the bans may contribute to security problems rather than help solve them.
Consider the case of France, one of the first European countries to pursue a burqa ban. Since 2011, full-face coverings have been prohibited in public places there, meaning that Muslim women who wear Niqabs or Burqas can face a fine of 150 euros ($167) or be required to take a citizenship course. Any man who forces a woman to wear a face covering can be hit with a heftier fine of 15,000 euros ($16,700).
There was widespread support for the French ban when it was announced: Parliament passed the legislation with near-unanimity, and polls suggested that more than 80 percent of the public agreed with it. In a country where secularism is held dear and religion is regarded as a private matter, there's relatively little debate over the merits of the ban even now, five years later. Just this week, the French resort town of Cannes went further by banning the "burqini," a full-body swimsuit worn by some Muslim women.
The law was accorded international approval in 2014, when the European Court of Human Rights upheld the ban, saying it encouraged citizens to "live together."
But Agnes De Feo, a sociologist and documentary filmmaker who has studied the impact of the French law on Muslim women, says it has had some unintentional effects. De Feo says that since 2009 she has interviewed about 150 women who wear a veil and has seen how the law changed their perception of French society. "Almost all the people wearing the niqab in France today started after the law [was implemented]," she says. "The women wearing the niqab before the law now stay at home and now they never go outside."
Even before the ban took effect, France's Interior Ministry admitted that niqabs were worn by fewer than 2,000 women in the country — hardly a significant portion of the country's Muslim population of more than 5 million — and that almost none wore the burqa, the more concealing one-piece veil. Some have suggested that this estimate was flawed, however, and that perhaps the real number was even lower.
Figures released by the Interior Ministry in 2015 showed that 1,546 fines had been imposed under the law, though they often involved repeat offenders — one woman had been fined 33 times. French officials have admitted that the ban is not always enforced, in part because there have been a number of incidents of violence directly or indirectly related to it. In 2013 there were three days of riots in the Parisian suburb of Trappes after police told a woman to remove her veil. According to reports from the time, the woman's husband had been arrested after allegedly attempting to strangle a police officer.
At the same time, several Muslim women wearing niqabs have been attacked over the years in alleged hate crimes. One pregnant woman miscarried after she was attacked by two men in 2013. France's National Observatory Against Islamophobia has collected information that suggests the vast majority of anti-Muslim harassment and assault is directed against women.
There have been no publicized cases of a man being fined for making a woman wear a full-face veil. De Feo says that in her research she did not find evidence that this practice was widespread. "I've never met a woman who was forced to wear a niqab," she says. Instead, women who wear the banned face coverings now do so as an act of personal rebellion against the French state, she says.
The women she interviews tend to be young converts who are single or divorced. One, a young convert named Emilie Konig, eventually fled to Syria to join the Islamic State. The U.S. State Department said in 2015 that videos have shown Konig training with weapons in Syria and that she has instructed individuals in France to attack French institutions. De Feo says she doubts she is the only one to travel to Syria — other women she has spoken to have become radicalized, too, and broke off contact with her. "These women became like that because of the French context," she said.
Haroro Ingram, a research fellow at the Australian National University who studies extremist literature, notes that extremist groups have specifically used France's face-veil ban as a recruitment tool: The very first issue of al-Qaeda in the Arabian Peninsula's Inspire magazine included an article titled "The West Should Ban the Niqab Covering Its Real Face." He doubts, however, that any one issue drives recruitment for these groups.
"Rather, it is the cumulative effect of a range of issues and factors — of which any one is indicative of the broader trend — that is most important here," Ingram says. While France's full-face-veil prohibition directly affects only a small fraction of French Muslims, more general discrimination is widespread: One study conducted in 2013 and 2014 found that Muslim candidates experienced considerable discrimination in the French job market.
There seems to have been surprisingly little research into the effect the burqa ban has had on Muslim communities. "I don't think policymakers would pay such studies any mind since these laws are never about integration effects," said Jonathan Laurence, a professor at Boston College who has done extensive research on Muslim communities in Europe. Instead, these laws are often more about a society's own wedge issues, Laurence says.
This may well be the case in Germany, too. While polls have shown support for a ban on face veils, some German journalists have noted that there may be only a few hundred women who wear niqabs in the entire country and even fewer who wear burqas. Perhaps the proposed burqa ban's biggest problem would have been finding a burqa to ban.
https://www.washingtonpost.com/news/worldviews/wp/2016/08/12/banning-burqas-isnt-a-sensible-response-to-terrorism/
--
URL: https://www.newageislam.com/islam,-women-and-feminism/new-age-islam-news-bureau/malawi-muslim-women-allowed-to-wear-hijabs-in-license-photos/d/108259
New Age Islam, Islam Online, Islamic Website, African Muslim News, Arab World News, South Asia News, Indian Muslim News, World Muslim News, Women in Islam, Islamic Feminism, Arab Women, Women In Arab, Islamophobia in America, Muslim Women in West, Islam Women and Feminism