New Age Islam News Bureau
12 Nov 2015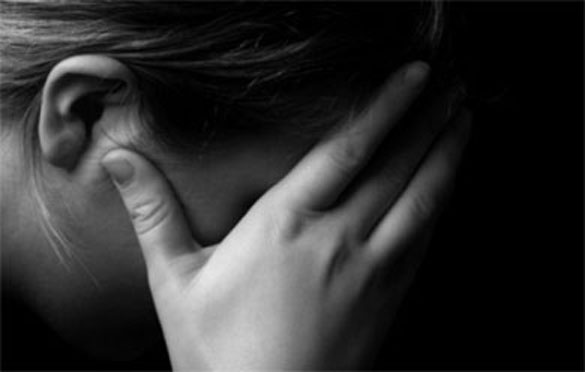 Representational Image: Frequent self-weighing may increase weight concerns and depressive symptoms in young women
---------
• Kolkata's Karate Girl Inspires US Documentary Makers
• I Thought the Feminism Battle Was Won, But It's Far From Over
• Frequent Self-Weighing May Cause Depression in Young Women
• More than 100 women say birth control mix-up led to unplanned pregnancies
Compiled By New Age Islam News Bureau
URL: https://newageislam.com/islam-women-feminism/kolkata-karate-girl-inspires-documentary/d/105253
-----
Kolkata's Karate Girl Inspires US Documentary Makers
November 12, 2015
KOLKATA: Her father, a driver, died when she was 13. She has epilepsy but wanted to learn karate. She did and won medals in India and abroad. The US-based Independent Television Service or ITVS, that has won Emmys in the past, is working on a documentary on women who inspire which will now feature the story of Kolkata's 19-year-old Ayesha Noor.
Also, Ms Noor is Muslim and has inspired dozens of others to break taboos and join her karate classes every Sunday at a Kolkata park. Many come wearing the hijab and even the burqa.
"Ayesha is such an inspiration. Even I want to learn karate," says Saleha Tabassum, mother of one of Ayesha's students. Tabassum wears a hijab. "Why should the hijab get in the way?" she asks.
Ms Noor is very happy about the taboos being challenged and the documentary. "I am also feeling a little proud," she smiles.
It has been a struggle. My father died, my mother sews for a living. Food at home is short. But my parents always told me to work hard and I did. Thanks to my coach, MA Ali. Without him nothing would have been possible."
Mr Ali won gold at a major tournament in 1988. He coached Ayesha's brother who brought her to class one day, because she insisted.
She had a shine in her eyes," recalls Mr Ali, "Also, she was from a slum and suffering from epilepsy. I decided to train her." He trained her for free, raised funds for her medicines and foreign trips. The documentary is just honour, he says. ITVS is filming stories of four women, from Jordan, Kenya, Peru and Bangladesh, and Ms Noor's.
News of the documentary prompted a call to Ms Noor from Chief Minister Mamata Banerjee's office. The minority affairs office wants to help. But she doesn't want charity.
For a salary, however, Ms Noor has offered to teach karate to the state's women police. "Even they need to know how to protect themselves," she smiles.
http://www.ndtv.com/india-news/kolkatas-karate-girl-inspires-us-documentary-makers-1242667
------
I Thought the Feminism Battle Was Won, But It's Far From Over
November 12, 2015
At 19, I thought feminism was over, the battle won. It seemed obvious to me that, as Emily Hill wrote in a recent Spectator, "I could get wherever the hell I wanted in life, provided I sharpened my wits and gave it my all." Feminism was as self-evident as the stars in the sky, and as historical as slavery.
So I never had much time for feminist theory. What's to theorise? Do we need theory to know that slavery is wrong? Or to understand that women are persons, with all that that entails? Theory? How hard can it be?
Now, although the theory still bores me, the victory seems vastly less obvious, and feminism vastly less over. Deniers have smeared the f-word with shades of man-hating, spreading fear and resentment that directly mirror the anti-slavery fight a century earlier. In fact, feminism wants one simple and extremely un-threatening thing. Equality.
Two new films remind us that these are battles of personal heroism and huge sacrifice. He Named Me Malala opens today; Suffragette on Boxing Day.
Malala Yousafzai is a suffragette for our time. Shot by the Taliban for going to school, Malala's story is one of high drama but her most remarkable quality, the film reveals, is her ordinariness.
"Islam," muses Malala "teaches humanity, equality and forgiveness." She says it quietly and without facing the camera. Yet it is an arresting moment – both because it's not how we usually think of Islam, and because she has such a lot to forgive.
It was no accident. Malala didn't just get caught in crossfire. As an 11-year-old in Pakistan's Swat Valley, she accepted a BBC invitation to blog about life as a schoolgirl under Taliban rule. Others were too frightened. But Malala's father, a teacher – who named his daughter for a legendary Pashto heroine of the second Anglo-Afghan war of 1880 – had taught her to think and speak freely.
So she recorded day-to-day events in her village and articulated her belief that all girls, instead of one in five, should be educated. The Taliban targeted her, stopped the school bus, challenged her by name and shot her, point blank.
Malala survived, but not unscathed. The bullet travelled through her face from forehead to jaw, then through her shoulder, necessitating massive surgery and lengthy rehabilitation. Still unable to return home, she lives with her family in the UK.
She'd been stunningly pretty. Now, although the effects of the bullet can be seen in the slight pull of her features, the gentle unevenness of her smile, her beauty is if anything intensified by the beacon within.
She shrugs it off. That's all unimportant. What matters is she's alive and can do her work, campaigning for the 66 million girls in the world who, kept unschooled, are essentially slaves. Malala's voice is high and often slight, but it rings with clarity when she proclaims, "I am the same Malala."
But this Nobel laureate is also, by turns, a giggling teen who admits to fancying Roger Federer, a sibling who teases her brother for laziness, a scholar ashamed of flunking chemistry. This ordinariness has piquancy because, and only because, of her unbelievable courage. "There's a moment," she reflects, "when you have to decide whether to be silent, or to stand up." Malala decided.
Yet even Malala, this fearless campaigner for women's rights, shied, when directly questioned by Forbes Magazine's Jaclyn Trop last year, from declaring herself a feminist.
Trop excused Malala's fudging as diplomatic pragmatism. But Malala is a warrior, not a diplomat. That even she, the child who stared down the Taliban, succumbed to the intense intimidation now surrounding the f-word shows that the battle is far from won. It's the exact same intimidation used a century ago to keep the suffragettes in submission.
Suffragette (with Meryl Streep as Emmeline Pankhurst) should be shown to all school-age children. It's easy to forget that the suffragettes weren't just protected aristocrats chaining themselves to railings. They were brave, poor, often illiterate women who risked, and lost, everything – love, livelihood, respect, children and even their lives – for wanting equal pay and conditions.
It's easy to forget what feminism means, what it has won and at what cost. Easy to forget, as Isaac Newton famously said, that we see as far as we do by standing on the shoulders of giants. This same view shows just how far there is still to go.
Which is why it is gratifying to hear Malala tell Emma Watson, earlier this year, that she changed her mind about the f-word after Watson's viral HeForShe speech. "I decided …there's nothing wrong by calling yourself a feminist. So I'm a feminist and we all should be a feminist because feminism is another word for equality." Hear hear.
http://www.smh.com.au/comment/i-thought-the-feminism-battle-was-won-but-its-far-from-over-20151111-gkw2q0.html#ixzz3rHDk3LRE
--------
Frequent Self-Weighing May Cause Depression in Young Women
Press Trust of India
November 10, 2015
WASHINGTON: Frequent self-weighing may increase weight concerns and depressive symptoms in young women while decreasing their self-esteem, a new study has found.
Self-weighing can be a useful tool to help adults control their weight, but for adolescents and young adults this behaviour may have negative psychological outcomes.
Researchers tracked the self-weighing behaviours of more than 1,900 young adults as part of Project EAT (Eating and Activity in Teens and Young Adults) and found increases in self-weighing to be significantly related to increases in weight concern and depression and decreases in body satisfaction and self-esteem among females.
"Females who strongly agreed they self-weighed reported engaging in extremely dangerous weight-control behaviours at a rate of 80 per cent," said lead author Carly R Pacanowski, from the University of Minnesota in US.
"Adolescent obesity is a public health concern, but body dissatisfaction and weight concerns are predictors of eating disorders," said Ms Pacanowski.
"This makes it critical that obesity-prevention programmes avoid exacerbating these predictors by understanding how behaviours such as self-weighing affect teens," said Ms Pacanowski.
Project EAT is a longitudinal cohort study that tracked 1,902 young adults (43 per cent male, 57 per cent female) over 10 years.
Researchers used participants' descriptions of the prevalence of their self-weighing from the study to examine associations between self-weighing and changes in weight status, psychological variables, and behavioural outcomes.
Self-weighing, ideal weight, weight concern, body satisfaction, self-esteem, and depressive symptoms were ranked by participants using a Likert scale; adolescents also reported their engagement in unhealthy and extreme unhealthy behaviours. Researchers calculated body-mass index (BMI) for the participants as well.
The researchers' primary interest in this study was to understand how changes in self-weighing were related to changes in the other variables studied.
Results indicated that females who reported increases in self-weighing over the 10-year period were expected to have increases in weight concern and depressive symptoms and decreases in body satisfaction and self-esteem.
As such, self-weighing may not be an innocuous behaviour and care should be taken when young adults report self-weighing, researchers said.
"Clinicians should ask adolescent patients about self-weighing at office visits to determine any benefits or negative outcomes," Ms Pacanowski said.
"Noting changes in this behaviour over time can be helpful for investigating other, more concerning changes in well-being among young adults," Ms Pacanowski added.
http://www.ndtv.com/health/frequent-self-weighing-may-cause-depression-in-young-women-1242116
-----
More Than 100 Women Say Birth Control Mix-Up Led To Unplanned Pregnancies
November 12, 2015
More than 100 women are suing a drug company for a birth control packaging error they say resulted in unplanned pregnancies.
The women filed a class action lawsuit in a Pennsylvania State Court last week. They claim that Qualitest Pharmaceuticals - a subsidiary of Endo Pharmaceuticals - and its manufacturers distributed defective birth control pills back in 2011, causing 113 accidental pregnancies across 26 states.
The company recalled eight different kinds of oral contraceptives after it was discovered that the rows of pills inside the box were placed upside down. This caused women to take placebo pills during the week they should have been taking hormone pills, leaving them at risk for conception.
The case seeks millions of dollars in damages - in some cases the costs of raising adulthood children born from allegedly unplanned pregnancies.
CBS News reached out to representatives for Endo Pharmaceuticals and Patheon Inc., the company that packaged the products. Both declined to comment on the ongoing litigation, but emphasized that "patient safety" and "product quality" is their top priority.
Endo Pharmaceuticals said they have only been able to confirm one defective pack ever sold to a patient.
http://www.cbsnews.com/news/women-sue-drug-company-claiming-defective-birth-controls-led-to-unplanned-pregnancies/
-----
URL: https://newageislam.com/islam-women-feminism/kolkata-karate-girl-inspires-documentary/d/105253