New Age Islam News Bureau
21 April 2022
• Swabi Women University of Pakistan Bans Smartphones For Students
• UAE Has Achieved 'Remarkable Feats' In Reducing Gender Gaps, Experts Say
• Telenisa: Most Legal Aid Requests From Low-Income Women
• How Can Feminists Stand in Real Solidarity with Afghan Women?
• Spanish Super Cup Brought 'Equality' For Saudi Women: Football Chief
Compiled by New Age Islam News Bureau
URL: https://newageislam.com/islam-women-feminism/islamic-veil-ban-french-muslim/d/126834
--------
Islamic Veil Ban In French Schools Saw Muslim Girls Get Better Grades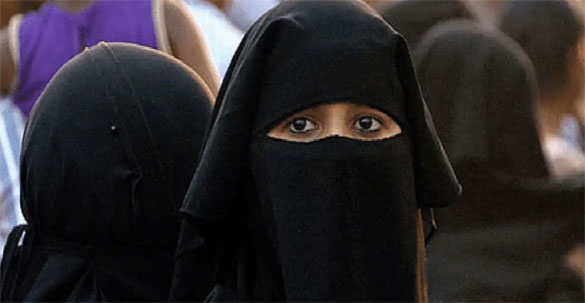 Representative image
----
21st April 2022
London: A ban on Islamic veils in French schools saw Muslim girls get better grades, besides increasing the likelihood that they would marry someone outside their religion, a study from the country has found, Daily Mail reported.
A law introduced in 2004 fully outlawed veils from French schools, but they were first asked to ban 'ostentatious religious signs' in a 1994 government circular – or advisement.
The ban was met with heavy opposition from religious leaders, who warned that the law would persecute Muslims and lead to fundamentalism, with some arguing it went against France's constitution.
However, a study in France that compared Muslin women born between 1971 and 1974 (and thus completing school before the 1994 circular) to those born between 1987 and 1990 has found the law may have had some positive impacts.
The findings demonstrated that the 1971-74 group were around 13 per cent likely to graduate from high school than their non-Muslim peers.
For the 1987-90 group of Muslim girls – who would have attended school with some form of veil ban in place – the gap shrunk to just 7 per cent.
Co-author of the study, professor Eric Maurin, told The Daily Telegraph: "For students who wore the veil, the ban may have had a negative effect on those who were most attached to it, as it may have led them to drop out of school.
"But the ban may also have had a positive effect on students who were forced to wear the veil and on students suffering from stigmatisation and discrimination in school because of it."
The findings of Maurin — who works at the Paris School of Economics — and his team were presented at France's 75th annual policy meeting in early April.
Speaking to the newspaper, he added that the study demonstrated a "significant increase in educational attainment" amongst the group of Muslim women "who attended middle school and reached puberty" after the 1994 ban, Daily Mail reported.
Source: Siasat Daily
https://www.siasat.com/islamic-veil-ban-in-french-schools-saw-muslim-girls-get-better-grades-2312720/
--------
Swabi Women University of Pakistan Bans Smartphones For Students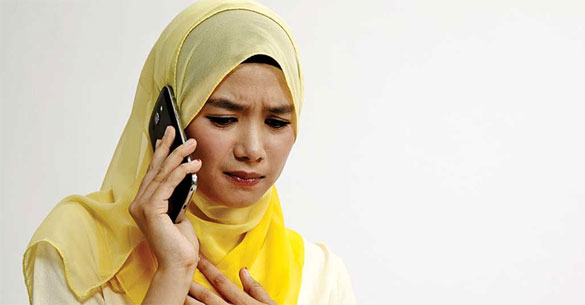 Representative image
----
April 21, 2022
SWABI: The Women University Swabi (WUS) has banned use of smartphones and tablets by the students on its premises and said that those who failed to follow the orders would face action and fine.
"It is notified for information of all the students that smartphones/touch screen mobiles or tablets will not be allowed on the premises of Women University Swabi with immediate effect," said a varsity circular, copy of which is available with this correspondent.
The students consider smartphones and tablets essential for their studies to acquire information, but experts are of the opinion that their excessive use could harm studies.
"It has been observed that students extensively use social media applications during the university timings, which affects their education, behaviour and performance," the circular noted.
It warned that in case of any violation of the instructions the authority would take strict disciplinary action by confiscating mobile phones and imposing a fine of Rs5,000.
All the heads of departments have been asked to convey the instructions to the students. The circular is signed by the provost of the university.
When contacted, the academic staff of the university said that the step was taken in the best interest of the students.
Source: Dawn
https://www.dawn.com/news/1685976/swabi-women-university-bans-smartphones-for-students
--------
UAE has achieved 'remarkable feats' in reducing gender gaps, experts say
by Rohma Sadaqat
21 Apr 2022
The UAE has achieved several extraordinary feats in diminishing stereotypes and reducing gender gaps over the last 50 years, experts said at the Middle-East Women's Board of Directors Summit.
Organised by Khaleej Times, the event is part of a new initiative titled 'Empowering Women, Empowering Businesses', which is built on the belief that every woman has the ability to lead and create positive change across economies. The main objective of the initiative is aligned with the efforts of the Dubai Women Establishment (DWE) as well as the UAE Gender Balance Council (GBC).
The summit, on Wednesday, drew the participation of several high level delegates, women directors, top government officials, as well as diversity professionals from global organisations who are currently focusing on empowering women in key leadership roles within and outside their job functions.
Speaking at the event, Shamsa Saleh, CEO of the Dubai Women Establishment (DWE), said that the UAE has achieved "remarkable feats" in diminishing gender stereotypes, reforming discriminatory laws, and significantly reducing gender gaps over the last 50 years.
"We went from being one of the lowest ranking countries in the world in multiple international reports to now being 18th in the UNDP gender inequality index and scoring 82.5 in the World Bank index," she said. "We are without a doubt the regional benchmark in gender equality, and this is because we believe in the power of gender balanced economies and societies. Efforts such as paid parental leave, equal pay for equal work laws, non-discrimination laws, protection of pregnant women from dismissal, and paid paternity leave are some of the recent legislative reforms that have brought us to where we are today."
She also noted that the importance of women working in all industries and sectors, and across all levels of leadership, cannot be understated. "We know that more gender balanced workplaces and economies create more gender balanced societies and countries."
Ebru Tuygun, regional CMO at Accenture, added that the UAE government is doing a great job in leading the way by introducing enforcement to have at least one woman board director for public companies.
"I think it is a great starting point and this should be endorsed by both public and private companies," she said. "If governments award companies with a higher Women Empowerment Rate (WER) score that we can introduce, and provide more opportunities for those companies in many spaces, we will see women empowerment more in action. I see the Women's Board of Directors Summit by Khaleej Times as a great platform to discuss women empowerment, to put talks into action, and I am very excited to see many inspirational people coming together for this ambition."
Samah Al Hajeri, director of Cooperatives and Strategic Reserve at the Ministry of Economy, explained that gender balance, equal opportunities, and easy access to services are some of the main principles on which the UAE was founded. "We are proud to say that the UAE has set a strong example globally in these fields. Today, women across the emirates are part of a strong ecosystem that allows them to not only excel in any field that they choose to have a career in, but also supports them as they rise through the ranks to top leadership positions."
She stressed that it is important for young female graduates to observe other women in positions of leadership that will inspire them and offer guidance as they set out to become the next generation of innovative leaders. "The UAE has already achieved many successes in its vision towards establishing inclusive societies, and guided by the wise leadership of the country, we are sure to see several more as the country sets out to establish itself as a world model for gender balance."
The UAE has been leading the region in competitiveness indicators and relevant global reports over the past years. Most recently, in the 'Women, Business and the Law' 2021 report issued by the World Bank, the country achieved a full 100 points mark across five areas: freedom of mobility, work, wages, entrepreneurship, and pension.
Alizeh Fatima Zaidi, head of Human Resources at Galadari Brothers Group, noted that organisations across the UAE share a great responsibility in achieving the UAE's vision and goal of gender equality. "Already, a lot of progress has been made with the launch of the 2026 UAE Gender Balance Strategy, as well as the relentless drive by the wise leadership of the UAE in announcing laws and legislation aimed at protecting and empowering women economically."
"The 'Empowering Women, Empowering Businesses' initiative will play a key role in sharing best practices in the industry and highlighting the steps needed to create a more sustainable and future-ready economy," she added. "We hope that the initiative will set a precedent in highlighting the best ways to elevate more women to senior leadership levels."
Source: Khaleej Times
https://www.khaleejtimes.com/uae/uae-has-achieved-remarkable-feats-in-reducing-gender-gaps-experts-say
--------
Telenisa: Most legal aid requests from low-income women
20 Apr 2022
BY SHAHRIN AIZAT NOORSHAHRIZAM
KUALA LUMPUR, April 20 — Women from lower income groups were the majority of those who approached Sisters In Islam's (SIS) helpline service, Telenisa, for legal advice last year.
The group's senior legal adviser Ireeny Muzammel said that out of 426 calls received from their clients, 57 per cent were homemakers and support staff from the B40 income group.
"As the B40 group is of the lower-income tier, it suggested that the majority of our clients are burdened financially to obtain legal representation. This is because in Malaysia, legal fees are generally expensive and largely unregulated.
"However, their financial burden is not restricted to legal representation only as our clients struggle to pay for additional expenses such as transportation and additional child care expenses. They also struggle to find the time to attend meetings with lawyers as they are unable to take leave from their work," she said when presenting the Telenisa Statistics and Findings today.
She said 90 per cent sought legal advice and the remaining were looking for legal representation (five per cent), counselling (four per cent) and shelter (one per cent).
"Due to a long waiting list or the urgency of the case at hand, our clients would often resort to self-representation in the shariah courts, which is allowed.
"However, this would usually bring our clients to a disadvantage as they are not well-versed or they do not have the experience with court procedures and applicable laws. Although access to justice seems apparent, there are still barriers to overcome in ensuring a fair and just legal system," she added.
Earlier today, the women's advocate group unveiled the annual Telenisa Statistics and Findings for the sixth year through its legal clinic that has been operating since 2003.
Source: Malay Mail
https://www.malaymail.com/news/malaysia/2022/04/20/telenisa-most-legal-aid-requests-from-low-income-women/2054696
--------
How Can Feminists Stand in Real Solidarity with Afghan Women?
By Sunita Viswanath
April 21, 2022
Ihave been engaged in grassroots work for the rights and well-being of Afghan women for two decades. Given the takeover of Afghanistan by the Taliban on August 15, 2021, the question I am wrestling with—which every women's rights activist who has worked in Afghanistan is wrestling with—is: What do we do now? Do we refuse to work in Afghanistan because this would require engaging with the Taliban, whose brutal history we know intimately and whom we fought for over two decades?
That's the approach the US government has taken. After negotiating with and paving the path for the return of the Taliban, the United States has decided that it can no longer recognize them—or, by extension, the country they govern. Recently, Washington has even gone so far as to confiscate the assets of the Afghan central bank, blocking the Afghan people's access to $7 billion of their own money. While this has plunged Afghanistan into a dire economic and humanitarian crisis, the world's attention is trained on Ukraine.
Two weeks ago, I traveled to Kabul as part of an eight-member American Women's Delegation for Peace and Education. We delivered humanitarian aid, advocated the unfreezing of the Central Bank's funds, and bore witness to the reality of Afghan women during this time of severe economic hardship. While the situation is dire, the complexity of life under the Taliban defies simple Western narratives of oppression.
We met the leader of a women's NGO—a woman whom I am not naming for the sake of her own security and that of the shelter she runs—who chose to remain in Afghanistan after Kabul fell. Ardently opposed to the Taliban her whole life, she has had to negotiate with Taliban authorities to secure her safety and that of the women she serves. She is aware that things can change at any moment, but for now she says, "I live one day at a time, and today we are safe." The Taliban have even brought destitute women to her NGO so that she can take care of them. "Whatever else they may be, the Taliban are Afghan," she told us. "On August 15, they gave us back our dignity and we are no longer an occupied land. I don't feel optimistic about the future. In fact, I am scared. But I am glad that we Afghans will finally have the fight we need to have amongst ourselves. My Islam gives me all the rights I need. Theirs takes my rights away. Which Islam will win? We will see."
This woman sees the Taliban as her errant sons. She gets angry and scolds them. She asks if they are hungry. She shames them and demands, "Don't you care about your sisters?" And so far, if the measure of efficacy is the fact that she and the women under her care are safe and alive, her way seems to be working—though it's still early.
During our visit, we met Afghans who are grateful for the relative peace that has come with the Taliban takeover. They told us they can now travel to other cities without fear of bombs. We also met many teenage girls who are severely depressed that the Taliban reneged on their promise to allow all girls and boys to attend school, and who are despondent about their future. We met poor families who can't even afford to send their boys to school, let alone the girls.
Quite a few people we met wanted us to help them leave the country, but it wasn't because they were afraid of the Taliban: Most people told us they'd felt safer since August 15. Rather, they objected to the Taliban's stance on girls' access to education and other decrees, such as a requirement that men wear beards and the ban on music. And many feared the uncertainty and hardship of the economic crisis.
The reality in Afghanistan is complicated, just as the Taliban government is complicated, separated into factions with different agendas, approaches, backgrounds. Some are educated, while many are just young fighters; some are hard-line Islamists, while others are youths concerned more about their social media profiles than politics or religion.
On our trip we met representatives of several government ministries, all of whom welcomed us and thanked us for being a compassionate face of America. This may well have been a public relations script, and we listened with a healthy dose of skepticism as we insisted on women's and human rights, particularly girls' access to school. Still, our interactions suggested that some in the Taliban government harbor a genuine desire to serve the people of Afghanistan and engage with the world and are trying to rein in the government's more conservative factions—even as the economy collapses and the population is thrown into excruciating poverty.
We attended the reopening of the Afghan Women's Chamber of Commerce. Before an audience of women entrepreneurs and male and female journalists, the minister of the interior spoke about the urgent need for Afghan women to participate in the economic life of the country.
We also met with the deputy minister of education and discussed with him the recent Taliban decision to bar girls from secondary school. We argued that all girls should be able to attend school. He told us that high schools would open soon. When we asked when, he argued that it was important for the unity of the nation to bring conservative rural Afghanistan along, rather than having different rules in different regions. He was alluding to the same internal dialogue that the NGO leader spoke of: "Which Islam will win? We will see."
Now that our delegation is back in the United States, we are urging that members of the American and Afghan governments engage in dialogue with each other. Since the Afghan people themselves are left with no choice but to accept that the Taliban is in charge, I am convinced that we must stand in solidarity with them as they have their difficult conversations and figure out together who they are, and which Islam will win. The suffering forced upon the Afghan people by sanctions will make it harder to keep the hard-liners of the Taliban in check. And for a grassroots women's rights activist like me, it is imperative that I figure out a way to keep up my work no matter who is in power and how dire the situation is.
Sunita Viswanath Sunita Viswanath is cofounder and former board chair of Women for Afghan Women. She is a current advisory board member of UnFreeze Afghanistan. She is also the executive director of Hindus for Human Rights.
Source: The Nation
https://www.thenation.com/article/world/women-afghanistan-solidarity/
--------
Spanish Super Cup brought 'equality' for Saudi women: football chief
20 April, 2022
The President of the Royal Spanish Football Federation Luis Rubiales claimed that women of Saudi Arabia "entered into equality" after the federation agreed to host the Spanish Super Cup in the kingdom.
"Before we went, there weren't even bathrooms for women in the soccer fields of Saudi Arabia. With us they entered into equality," said Rubiales in a press conference on Wednesday.
Rubiales and FC Barcelona star Gerard Pique have been accused of corruption and a conflict of interest over a deal that controversially gave Saudi Arabia the right to host the Spanish Super Cup from 2019 to 2029.
Leaked recordings and documents from 2019, first reported by Spanish newspaper El Confidencial on Monday, revealed that Pique and Rubiales colluded to host the competition in the Gulf state.
Both Pique and Rubiales have denied any wrongdoing.
Rubiales defended the deal at the press conference, arguing that the deal was "exemplary" and that he has "nothing to be ashamed of."
He also positioned himself and the RFEF as a champion of equality and women's football, claiming that the Super Cup had allowed women to take part in the game in Saudi Arabia, telling reporters "You should thank the [RFEF] for creating a women's league."
Saudi Arabia's human rights record had been a major issue when the RFEF struck its deal with the Kingdom in 2019.
During this year's tournament in January, Amnesty International urged participating teams to wear armbands to protest Riyadh's suppression of women's rights in the kingdom.
Source: The New Arab
https://english.alaraby.co.uk/news/spanish-super-cup-brought-equality-saudi-women-rubiales
--------
URL: https://newageislam.com/islam-women-feminism/islamic-veil-ban-french-muslim/d/126834
New Age Islam Islam Online, Islamic Website, African Muslim News, Arab World News, South Asia News, Indian Muslim News, World Muslim News, Women in Islam, Islamic Feminism, Arab Women, Women In Arab, Islamophobia in America, Muslim Women in West, Islam Women and Feminism