New Age Islam News Bureau
27 June 2022
• Female Political Prisoners Victims of Torture In Iran
• Ledby Foundation Study Finds Recruiters Discriminate Against Muslim Women in Hiring At Entry-Level Jobs
• Madrasa Graduates in Asia Have Less Favourable Attitudes about Women: UNESCO Report
• Men Dominate Senior Positions in First Women Bank Limited (FWBL)
• Egyptian Scholar Says Women Should 'Wear Hijab to Live' After Student Murder
Compiled by New Age Islam News Bureau
URL: https://newageislam.com/islam-women-feminism/iran-revolution-female-ebrahimi-cannes/d/127335
--------
Iran's Next Revolution Will Be Female, Says Cannes Winner Zar Amir Ebrahimi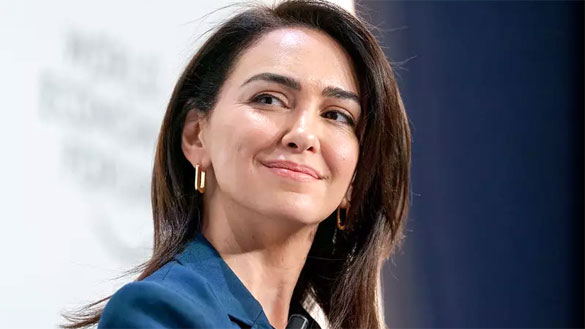 'Women are fighting," says Zar Amir Ebrahimi JOEL SAGET AFP
----
June 27, 2022
PARIS: Iran´s next revolution will be brought on by women taking back the freedoms denied to them in the Islamic republic, said Zar Amir Ebrahimi, the winner of this year´s Best Actress award at Cannes.
Amir Ebrahimi took the prize for her role in "Holy Spider" as a journalist in Iran who investigates a serial killer murdering prostitutes, and who has to contend with a deeply misogynistic society placing many obstacles in her way.
But in contrast to the movie´s hopelessly grim take on attitudes towards women in Iran -- which became an Islamic republic after the 1979 revolution that overthrew the Shah -- Amir Ebrahimi said she was now detecting signs that women were finally fighting back.
"If there ever is another revolution in Iran, it will be a revolution by women," she said in an interview with AFP. "Women are fighting to keep the few rights they have in this society. They are rolling up their sleeves and they dress differently. They go out and sing, and form clandestine dance groups. There has been so much pressure on us, we´re ready to explode. That´s why I have hope. Change has to happen," she said.
Young women were even daring to defy the decades-old law that makes loose clothing and a headscarf compulsory for women in public, she said. "We never dared take off the headscarf in the street," said the 41-year-old actress, "but the young generation, they do."
Directed by Danish-Iranian Ali Abbasi, "Holy Spider" is inspired by the true story of a working-class man who killed prostitutes in the early 2000s and became known as the "Spider Killer". Abbasi was denied permission to film in Iran and it was ultimately shot in Jordan.
Amir Ebrahimi said she herself has first-hand experience of unequal treatment of women in Iran. She became a star in her early twenties for her supporting role in one of the country´s longest-running soap operas, "Nargess", but saw her life and career fall apart when a sex tape featuring her and her boyfriend was leaked online in 2006.
Amir Ebrahimi initially denied being on the tape, acknowledging only years later that it had been really her. Her boyfriend had nothing to do with the leak, she told AFP.
"We were very much in love," she said, blaming instead "a mutual friend with access to our computer" for releasing the footage. Intimate recordings of celebrities are "big business" in Iran, she said, estimating that the tape featuring her raked in some $3 million on the black market.
The high-profile case was taken on personally by Tehran´s chief prosecutor, and the leak´s author put on trial and punished. But far from getting the public support she hoped for, Amir Ebrahimi herself was shunned by her acting colleagues who felt she had "endangered Iranian cinema", and found public opinion to be firmly on the side of the man who had leaked the tape.
Source: The News Pakistan
https://www.thenews.com.pk/print/969509-iran-s-next-revolution-will-be-female-says-cannes-winner
--------
Female Political Prisoners Victims of Torture in Iran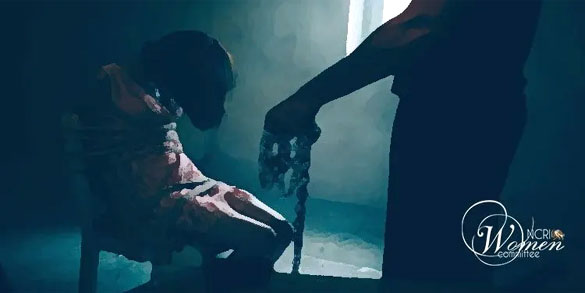 June 25, 2022
The United Nations declared June 26 the International Day in Support of Victims of Torture. This day marks the moment in 1987 when the UN Convention Against Torture and Other Cruel, Inhuman or Degrading Treatment or Punishment came into effect.
In 1997, the UN General Assembly implemented the convention and declared June 26 a day of support for torture victims. On this international day, we will examine the situation of women political prisoners, who are among the most oppressed victims of torture in Iran.
Under the mullahs' rule, these women have constantly been subjected to severe pressure and harassment. They are victims of this dire, painful condition. The brutal torture of imprisoned women is a major disgrace in the record of the mullahs' dictatorship.
More than 45 types of torture practiced against political prisoners in Iran
The Iranian regime uses more than 45 types of torture against political prisoners.
Since the 1980s, flogging, beating, suspension from the ceiling, burning, insertion of sharp objects (including hot metal objects) into the body, nail-pulling, rape, eye-gouging, amputation, and mock executions have been standard practices.
Pressure and torture on women in prisons have always been accompanied by double brutality and severity. Examples include raping women in front of their husbands and torturing and shooting pregnant women.
Another tactic the regime uses against victims of torture in Iran, especially women, is to keep their whereabouts unknown and transfer them to solitary confinement so they can be subjected to psychological pressure.
Once a prisoner is isolated in prison, they have no access to anyone. This isolation creates a disturbing psychological situation for the prisoner.
Female prisoners are routinely insulted, humiliated, and threatened with rape. All these tactics are clear examples of torture against imprisoned women in Iran.
Denying medical treatment and medicine, poor hygiene, and lack of ventilation
Denying treatment and medicine and deteriorating health conditions are clear examples of commonly used torture tactics in Iranian prisons. The mullahs' regime uses these tactics to put constant pressure on prisoners.
Overcrowding of prisoners
During the mullahs' 43-year rule, a strategy pursued by the Prisons Organization and the Judiciary has been the deliberate overcrowding of prisons to drive additional physical and psychological torture and terrorize the society.
At Qarchak Prison in Varamin, as many as sixty prisoners are held in the tiny quarantine ward. The Iranian Resistance leaked 100 documentary photographs of prisons in 23 provinces under the supervision of the Judiciary. The photos offer additional proof of prisoners' deplorable conditions.
The horrific conditions of women victims of torture in Iran
Zeinab Jalalian
One of the victims of torture in Iran is Zeinab Jalalian, a Kurdish political prisoner who has been in captivity since 2007 without a single day of parole.
Zeinab Jalalian has been under extreme physical and mental pressure for the past 15 years. She has been subjected to flogging, and her forehead was fractured when it was banged against a wall. She was threatened with rape and forced to make false confessions. To add to these forms of torture, prison officials kept Zeinab in solitary confinement for months.
Zeinab suffers from various diseases, including asthma, pterygium, thrush, and gastrointestinal discomfort. She also contracted the Coronavirus and was never treated for it.
The Ministry of Intelligence has agreed to allow Zeinab to seek medical treatment outside prison, provided she expresses regret, cooperates with the Ministry of Intelligence, and appears in television interviews.
The Jalalian family is extremely concerned about Zainab's condition. According to a reliable source, on January 12, 2022, Zeinab Jalalian was denied the right to contact her family despite her physical and mental condition. She has been held incommunicado for 530 days, and no information about her well-being is available.
Maryam Akbari Monfared
Maryam Akbari-Monfared's siblings forcibly disappeared and were secretly executed extra-judicially, in 1980 and 1988. Though she is the mother of three grown girls, Maryam has been imprisoned for 13 years without a day's leave.
The regime's laws state that she will be released after serving two-thirds of her 15-year sentence. However, the Ministry of Intelligence continues to prevent her release and impose harsher conditions on this political prisoner.
Maryam has been in exile in Semnan prison since March 2020.
Maryam suffers from fatty liver disease. Nonetheless, the Ministry of Intelligence has prohibited her from seeing a doctor outside prison. Maryam, one of the victims of torture in Iran, was prescribed special food by the prison doctor, yet she has received nothing but neglect during the 1.5 years. Mrs. Akbari's physical condition has deteriorated significantly due to the lack of proper nutrition and access to treatment.
Earlier, when she was held in Evin Prison, Mrs. Akbari was prevented from visiting a doctor and was denied her medication.
Leila Chegini
Leila Chegini, a 43-year-old political prisoner and mother of two, has been continuously tortured and beaten at Nowshahr Prison.
Intelligence agents arrested Leila Chegini in Karaj on March 16, 2022, and transferred her to the Department of Intelligence of Sari, the capital of Mazandaran Province in northern Iran.
Leila was tortured and interrogated there for 20 days and subsequently transferred to Nowshahr Prison, where she had been detained in limbo.
She sustained injuries to her eye, face, and back. She did not receive any care, and no investigation was carried out.
An informed source reported, "Her legs are very swollen and bruised, and she can hardly walk." Leila has not been given any medication; instead, prison officials are giving her dangerous, addictive drugs.
Soada Khadirzadeh
Soada Khadirzadeh, married and the mother of two, is another one of the victims of torture in Iran. She was 1 month pregnant at the time of her arrest. She has spent more than 8 months in prison, yet the reason for her arrest remains unclear.
She suffers from severe lumbar disc pain and heart disease. Although her health condition is severe, authorities at the Central Prison of Urmia have denied her request for temporary release.
Soada Khadirzadeh went on a hunger strike on April 26, 2022, to protest the uncertainty of her fate.
In an audio file, Soada described her situation, stating, "During the first days of my arrest in the intelligence detention center, I was under severe psychological torture. I was disrespected and insulted many times. They even assaulted me sexually."
Shelir Ahmadi
Naqshin (Shelir) Ahmadi is from Ghezelghopi village in Mahabad.
On March 16, 2022, Shelir Ahmadi was summoned by the Intelligence Office in Naqadeh, where she was beaten in front of her husband. After her arrest, she was severely tortured at the detention center.
In March 2022, she was supposed to undergo chemotherapy due to her illness, but she was denied access to any medical treatment. Her health is now seriously endangered. She was released from the women's ward in the Central Prison of Urmia on June 8, 2022.
Fatemeh Mosanna
Fatemeh Mosanna, another one of the victims of torture in Iran, remains in critical condition in Evin Prison despite receiving a formal report from the forensic doctor.
The 53-year-old political prisoner suffers from an intestinal infection and cannot tolerate the prison's harsh conditions. In addition to ulcerative colitis, Fatemeh Mosanna has endured poor nutritional conditions, nervous tension, and liver problems due to her long years in prison.
Fatemeh's doctor had previously stated that she should not be under stress, yet she was taken to the hospital repeatedly due to severe pain and high fever. Nevertheless, she was returned to prison every time and did not receive treatment.
On April 3, 2022, Fatemeh was again returned to Evin prison without receiving her complete treatment under the orders of Amin Vaziri, a prison official.
Zahra Safaei, one of the victims of torture in Iran
Zahra Safaei is suffering from heart disease and is going through difficult conditions in Qarchak Prison.
She is also one of the victims of torture in Iran. On August 31, 2021, Zahra had a heart attack. Her health condition does not allow her to stay in prison. But not only is she not being released on bail, but she is also not receiving any treatments.
Mrs. Safaei was banned from being sent to the hospital on April 12, 2022.
The authorities told her that she could not go to the hospital unless her hands and feet were cuffed, which she refused to accept. The prison authorities, therefore, prevented her from going to the hospital.
Zahra Safaei has done angiography and a balloon has been placed for her due to the closure of two arteries, so preventing her treatment endangers her life.
She has been harassed, attacked, and threatened with death several times by dangerous criminals hired and incited by the warden of Qarchak, Soghra Khodadadi.
Khadijeh Mehdipour
Khadijeh Mehdipour is a 34-year-old political prisoner from Ivangharb. IRGC intelligence agents arrested her on October 10, 2021.
Although she has developed coronary heart disease in prison, she has been deprived of medical care and is suffering from symptoms such as fever, fatigue, and sore throat.
She has severe digestive problems and suffers from nausea when taking food or even water.
She has lost 8 kilograms in the last two months.
Due to her health condition, she needs to be further examined in Tehran for her gastrointestinal illness, but the prison's prosecutor has opposed her transfer.
Nejat Anvar Hamidi
Sixty-six-year-old political prisoner, Nejat Anvar Hamidi has been sentenced to 15 years in prison. She is on the verge of blindness in Sepidar Prison of Ahvaz.
On the order of the Ministry of Intelligence, she is deprived of medical care and sick leave. Mrs. Anvar Hamidi has cataracts in both eyes and needs emergency surgery.
According to reports received from Iran on January 15, 2022, the prison doctor told Mrs. Hamidi, "You do not need surgery until you become blind!"
Monireh Arabshahi
On May 1, 2022, Monireh Arabshahi, a civil activist and the mother of political prisoner Yasaman Aryani, was sent to Rajai Hospital in Karaj from Kachouii Prison due to her deteriorating physical condition.
An informed source said, "Mrs. Arabshahi must be monitored constantly by a doctor after surgery and thyroid drainage, and her hormone levels should be checked."
Monireh was transferred to a civic medical center on June 14, 2022, due to a severe drop in calcium levels and local anesthesia in her body.
According to the doctors, after her thyroid surgery, she needs to be sent to a civic hospital once every 10 days for tests. Nevertheless, prison officials have hindered her dispatch to the hospital.
More than 579,000 female prisoners constantly exposed to torture
According to documents leaked by the National Council of Resistance of Iran, the mullahs' regime has imprisoned more than 12 million people in the last 40 years.
Of this number, 579,015 were women.
Of course, these statistics and names do not include female prisoners from the People's Mojahedin Organization of Iran (PMOI/MEK) in the 1980s. They were victims of torture in Iran under the rule of religious tyranny.
Currently, 1,709 female prisoners are in a state of uncertainty and under investigation by the police security services and the Ministry of Intelligence.
On June 26, the International Day in Support of Victims of Torture, the Women's Committee of the National Council of Resistance of Iran urges all UN member states and all international bodies to support female political prisoners, who are clear examples of victims of torture in Iran.
The NCRI Women's Committee calls for the dispatch of an international mission to Iran to visit the regime's prisons and speak to prisoners, especially the women political prisoners.
Source: NCR Iran
https://women.ncr-iran.org/2022/06/25/victims-of-torture-in-iran/
--------
Ledby Foundation Study Finds Recruiters Discriminate Against Muslim Women in Hiring At Entry-Level Jobs
BISMEE TASKIN
26 June, 2022
New Delhi: A study done by Ledby Foundation has found significant discrimination against Muslim women across industries in entry-level jobs, even when they are equally qualified for the role.
Founded by Dr Ruha Shadab in 2019, the Ledby Foundation is a professional leadership incubator for Muslim women which works with the aim to raise their representation in the country's workforce.
Released in June, the report titled — Hiring Bias: Employment for Muslim women at entry-level roles — was done in association with the Maulana Azad National Urdu University's Centre for Development of Policy & Practice in collaboration with Centre for Development of Policy and Practice.
Dr Ruha Shadab along with Vanshika Sharan and Deepanjali Lahiri are the authors of the report.
"We embarked on this study is because we heard a lot of anecdotal stories about the challenges and discrimination that Muslims and Muslim women face in our country, in a host of aspects of life, including employment. Employment was particularly important to us because it is such a gigantic waste of Indian talent to not select people based on implicit and explicit biases. We wanted to be able to have hard facts to take to people in possession of power and show that the anecdotal stories are statistically significant in numbers and the need to take corrective action for this," Dr Ruha Shada told ThePrint
For the purpose of the study conducted over a period of 10 months, 2,000 job applications were sent through 1,000 job postings on sites such as LinkedIn and Naukri.com. Two equally qualified profiles — Habiba Ali and Priyanka Sharma — were created matching the market standards for entry-level positions. The profiles didn't carry any photograph.
'Bias towards Hindu women'
The report noted that while Habiba received only 103 positive responses, Priyanka got 203 which is nearly double of what the Muslim woman's profile got. The net discrimination rate stood at 47.1 per cent, which was evident across industries, based on the responses received.
"The net discrimination rate for Indian Muslim women relative to Hindu women then becomes 47.1% representing a massive discrepancy between call-backs for Muslim and Hindu women and proving that a significant hiring bias favouring Hindu women is present across industries," the study observed.
Habiba received only a rare follow up call, whereas a large proportion of Priyanka's responses were call backs, according to the study.
It also noted the recruiters were more cordial to the Hindu profile (candidate) and that while 41.3 per cent of them connected on phone calls with Priyanka, only 12.6 per cent opted for it with Habiba.
"This research proves that a contributing factor to such a stark disparity in labour market participation is discrimination within the hiring process. Equal access to opportunities for Muslim women is vital to their social and financial equality in society and tackling biases in the hiring process is one of the most important mechanisms by which one can level the playing field," the report stated.
Additionally, the report found that North India had a lower discrimination rate of 40 per cent compared to West and South India where the figure stood at 59 per cent and 60 per cent, respectively.
Commenting on the report findings, Rituparna Chakraborty, Co-Founder & Executive Director, TeamLease told ThePrint that she was yet to experience such trend in her career while "observing trends clinically about the private sector".
"However, it is possible that we were fishing in a different pond from what was sampled to carry out this survey," said Chakraborty, who has worked with over 3,500 companies across industries.
Source: The Print
https://theprint.in/india/study-finds-recruiters-discriminate-muslim-women-in-hiring-at-entry-level-jobs/1013482/
--------
Madrasa Graduates in Asia Have Less Favourable Attitudes about Women: UNESCO Report
26 Jun 2022
In Asia, faith-based schools may have an effect on the survival of patriarchal attitudes and norms in society, offsetting some of the benefits of expanded educational access for gender equality. In Asia, non-state faith-based schools have boosted girls' access to education, but at a price, according to the UNESCO-published worldwide education monitoring report on the topic of "deepening the discourse on those left behind".
However, the UNESCO report advises against exaggerating any potential adverse consequences of faith-based schools.
It was found that graduates of madrasas had fewer positive opinions toward women's higher education and working mothers, believed that wives' primary role was to raise children, believed that God determined the ideal number of children, and expressed a desire for large families.
"Several decades ago gender disparity in education was high in many Muslim-majority countries in Asia. Significant progress to increase access and close gender gaps has since been achieved, in partnership with non-state faith-based providers. Rising enrolment of girls in madrasas helped relax social constraints on women's mobility in conservative rural areas where madrasas have been low-cost platforms to achieve universal education," the report stated.
"Madrasas can also cancel out some of the positive impact on gender equality from increased education access. First, their curricula and textbooks may not be gender-inclusive, instead reinforcing traditional narratives on gender roles, as studies have shown in Bangladesh, Indonesia, Malaysia, Pakistan and Saudi Arabia. Second, their teaching and learning practices such as gender segregation and gender-specific restrictions on social interactions may leave the impression that such gender-unequal practices are socially acceptable more broadly," it said.
According to the report, the teachers may lack training to address gender issues and may act as negative models, for instance affecting students' attitudes to fertility.
"Fourthly, the more traditional institutions may have restricted environments with limited exposure to progressive role models and media. Reproducing traditional gender norms discourages participation in further education and employment. What happens inside faith-based institutions has implications for the persistence of patriarchal norms and attitudes in society," it said.
The report notes that there are many different types of non-state faith-based institutions with vastly-different educational offerings and financial backing, and that they frequently function in a complex institutional setting throughout Asia.
"While madrasas generally follow a curriculum that promotes a religious way of life, the situation is far from uniform both within and between countries. Some countries integrate madrasas with the government curriculum while others stick to traditional models," it said.
New research for the report, according to UNESCO specialists, examined data connecting faith-based schools, particularly the non-state kind, with advancement or stagnation of gender equality in their societies.
"A study comparing female secondary school and madrasa graduates found that the latter held less favourable attitudes towards higher education for girls and working mothers, considered raising children to be wives' main responsibility, believed the optimal number of children was up to God and indicated a preference for large families.
"Further analysis suggested that madrasa students, especially from unrecognized institutions, held less favourable attitudes about women and their abilities than did their peers in secular schools. Teachers in traditional madrasas were found to have a significantly larger families," it said.
"It is very difficult to separate the impact of religious belief and socioeconomic background from the impact of non-state faith-based schools on progress towards gender equality. Madrasa enrolment has been found to be positively correlated with degree of household religious belief and physical distance from a non-faith-based school.
"Their unique cultural and institutional histories, which often blur boundaries between state and non-state institutions, further complicate analysis. Differences between them may entail the school of thought followed, emphasis on scriptures and Islamic sciences, presence of daily rituals, boarding arrangements and attachment to local mosques. These important differences mean experiences are country- and even school-specific," the report stated.
Source: Live Mint
https://www.livemint.com/news/india/madrasa-graduates-have-less-favourable-attitudes-about-women-unesco-report-11656236995156.html
--------
Men dominate senior positions in First Women Bank Limited (FWBL)
By Ahmad Ahmadani
June 26, 2022
Men have been dominating the senior positions of First Women Bank Limited (FWBL) in contradiction to the vision of the Islamic world's first woman Prime Minister (PM) Benazir Bhutto Shaheed.
According to sources, not a single man was part of the management team of FWBL till December 2021 since the establishment (1989) of the FWBL. However, the former Pakistan Tehreek-i-Insaf (PTI) government inducted men in the bank and currently top eight senior management positions including President of FWBL are occupied by the men.
"This is altogether contrary to the basic aim and vision of the then premier Benazir Bhutto (Shaheed) for establishing the FWBL in the country," said sources.
They added that the then PM Benazir Bhutto Shaheed while congratulating the first President of FWBL through a letter dated 03 December 1989 expressed the need of the women staff to foster economic independence of the country's women.
A copy of the letter of former Prime of Pakistan Minister Benazir Bhutto Shaheed available with Pakistan Today/Profit disclosed that the then premier while congratulating Miss Akram Khatoon, the first President of the First Women Bank Limited Karachi, said that the establishment of FWBL is aimed at giving a fillip to career women of the country who at present have little access to institutional credit.
"We would also like to see that the women's bank may employ, other than for security purposes, only women," said Benazir Bhutto Shaheed.
She added that this will not only enable working women to have greater job opportunities but it will encourage 'pardah nasheen' ladies to avail of the services of the bank for purposes of account and saving.
Benazir Bhutto Shaheed also said that the democratic government would like the women's bank to come up with saving schemes for women. It is also to encourage women who do not have traditional collateral, to secure loans for employment ventures and it is for the bank to determine what terms of collateral it should offer its women clients, said Benazir Bhutto Shaheed.
"Let the women's bank be a pioneer in helping Muslim women secure economic independence and career satisfaction within the cultural ambiance and social values of an Islamic society," reads the letter of Benazir Bhutto Shaheed.
According to sources, regretfully, the number of women staffs has reduced significantly within the bank and on top of that all-important portfolios are being held by the men in the bank including Farrukh Iqbal, President, Amir Zuberi, Head Risk Management (Chief Risk Officer),Faisal Hussain, Head Business Division, Furqan Yaser, Company Secretary & Head Legal, Kashif Karimi, Head IT, Muhammad Farrukh, Chief Financial Officer (CFO), Muzaffar Khan, Treasurer and Sajid Ahmed Hashmi, Head Audit. They said the bank's President is of significance important to the overall vision of the bank. They said instead of promoting leadership within the FWBL's ranks (the women who are serving the bank for more than 10-20 years) outside staff is hired on all the important positions. If this continues very soon the bank (FWBL) will be dominated by the men and the dream of empowering women and their economic independence will be out of the question in the already male-dominated banking environment of the country, said sources.
Farrukh Iqbal Khan, President & Chief Executive Officer of First Women Bank Limited (FWBL) was contacted to get his stance on the matter. But he did not bother to respond.
FWBL was set up in 1989 by the Islamic world's first woman Prime Minister Benazir Bhutto (Shaheed), who wanted a bank that would meet the banking needs of women. The FWBL commenced its business on 2nd December, 1989 with a paid-up capital of Rs. 100 Million; 90 percent of which was contributed in varying proportions by five leading Public Sector banks of the country named as National Bank of Pakistan (NBP), Habib Bank Limited (HBL), Muslim Commercial Bank Limited (MCB), United Bank Limited (UBL) and Allied Bank Limited (ABL) while 10 pc of the remaining capital came from the federal government.
The unique charter of FWBL said, "Undertaking the conduct of all forms of business of Banking Company in a manner designed to meet the special needs of women and to encourage and assist them in promotion and running of trade and industry and practice of profession."
Similarly, the vision of FWBL clearly said to create value for our stakeholders, and contribute towards the country's economic development through mainstreaming women by creating an enabling environment as the dynamic agent of change and prosperity. Furthermore, the mission of FWBL is said to be a sustainable bank offering efficient, cost effective and need based financial products and services with special focus to address women's banking needs through strategic alliances. Improve governance through capacity building and restructuring of the Bank.
It is pertinent to mention that Board of Directors of FWBL is consisted of six directors and out of which three directors are male named as Najeeb Agrawalla, Chairman Board, Wajahat Rasul Khan, Independent Director and Farrukh Iqbal Khan, President & CEO FWBL while Ms. Naghmana Alamgir Hashmi, Independent Director, Ms. Bushra Ehsan, Independent Director and Ms. Sumbul Munir, nominee Director, Habib Bank Limited (HBL) also part of BoD of FWBL.
Source: Pakistan Today
https://www.pakistantoday.com.pk/2022/06/26/men-dominate-senior-positions-in-first-women-bank-limited-fwbl/
--------
Egyptian scholar says women should 'wear hijab to live' after student murder
Salwa Samir
June 26, 2022
Renowned Egyptian scholar Mabrouk Attia stirred anger and controversy in Egypt after his comments following the killing of a university student by her colleague because she refused to marry him. In a video he posted on his Facebook page, he advised the girls and women to wear the hijab and cover their body in order to live.
Attia said, "So leave your hair touching your cheeks and wear tight clothes, then you will be mesmerized by a harasser who will kill you. The woman should wear a hijab to live and should wear broad clothes to not tempt youth."
"If your life is precious to you, get out of your house wearing a veil. As in case you were seen by a man who has no money to marry you, he will kill you."
Al-Azhar University slammed Attia's comment and confirmed that Attia did not speak for the university.
Egypt's Dar Al-Ifta stated, "It is the duty of scholars to choose the appropriate method in the appropriate event. The scholars should not blame people for any shortcomings at a time of calamities."
The National Council for Women condemned Attia's comment and submitted a report to the Attorney General. Its head, Maya Morsi, said "We want to stop hate speech, hostility and terrorism. You came out to us, Sheikh Mabrouk, with a speech that terrorized the girls and women of Egypt. No appearance or clothing justifies a crime. We have a law that protects us and a justice system that protects us, and we will demand that the law be enforced."
She added:"Such words are contempt for women and incitement to violence and murder against them, which is a crime punishable by law."
TV presenter Radwa El-Sherbiny said on Twitter: "You advised women to wear the veil, not in order to please our Lord, but in order not to be killed? And this is your opinion of religion? Is this a fatwa and justification that the one who is not veiled can be killed!"
The hashtag #Mabruk_Attia_trial took the lead on Twitter in Egypt. A Twitter user, Amira Gaber, wrote "And now the main problem is in hijab?!!! You should wear a hijab or be killed! I'm really shocked with everything that goes around, I can't believe that we're living in a scary world justifying crimes and blaming the victim for what she wears?!"
Abdullah Al-Najjar, a member of the Islamic Research Academy, said that Attia's statements reflect a negative image of men in Islam.
He said on a local TV channel, "Is the image of a man in Islam that he harasses a woman? The Holy Qur'an urges people to lower their gaze…. So the women's attire is none of men's business."
Attia's original comments were in response to a shocking video clip of a student at Mansoura University named Naira Ashraf, who was stabbed to death by another student in front of the University. An eyewitness said that the accused tried to escape, but some students caught him and within moments the university security came and tied his hands behind his back.
According to the victim's sister, the deceased received threatening messages two days before the incident, but didn't take the matter seriously.
Samia Khedr, a professor of sociology at Ain Shams University, told Al-Monitor that Attia should advise people rather than justify crimes.
She pointed out that the state, including the media, should play a role in raising people's awareness not only of religion but also of culture and humanity. "Young people need to be nourished culturally, religiously, and intellectually," she said.
On June 23, a heinous murder shook the Jordanian street, when an 18-year-old student was shot inside the Applied Science University, north of the capital Amman.
Users of social networking sites posted a photo documenting the victim receiving a death threat from the offender. The threat stated: "Tomorrow, I will come to talk to you, and if you refuse, I will kill you, as the Egyptian killed the girl today."
Khedr commented, "Humans like to imitate each other. The Jordanian killer learned about the Egyptian incident from social media, which spread like wildfire."
"Those who shot the video of the Egyptian student, why didn't they rush to save her from killing," she wondered. "Unfortunately, the worst usage of social media is spreading horrible accidents to get more views."
Source: Al Monitor
https://www.al-monitor.com/originals/2022/06/egyptian-scholar-says-women-should-wear-hijab-live-after-student-murder
--------
URL: https://newageislam.com/islam-women-feminism/iran-revolution-female-ebrahimi-cannes/d/127335
New Age Islam Islam Online, Islamic Website, African Muslim News, Arab World News, South Asia News, Indian Muslim News, World Muslim News, Women in Islam, Islamic Feminism, Arab Women, Women In Arab, Islamophobia in America, Muslim Women in West, Islam Women and Feminism