New Age Islam News Bureau
27 Jan 2017
• Afghanistan Seeks More Women to Join Its Army
• PTI Women MPAs Boycott Assembly over 'Discrimination'
• French Court Affirms One Burkini Ban, Rejects Another
• Uniqlo Plans To Bring Line of Hijabs and Other Modest Wear to Canada
• Sharjah Ladies Run To Boost Women's Fitness
• Four Women Linked To Al Shabaab Freed On Sh500, 000 Bond Each
• 'Marriage and Its Discontents' and the Vocal Debate on Muslim Personal Law
• German Girl Gets 6-Year Term For 'IS' Police Stabbing
Compiled by New Age Islam News Bureau
URL: https://newageislam.com/islam-women-feminism/iranian-actress-shun-oscars-protest/d/109864
-------
Iranian Actress to Shun Oscars in Protest of Trump Immigrant Ban
January 27, 2017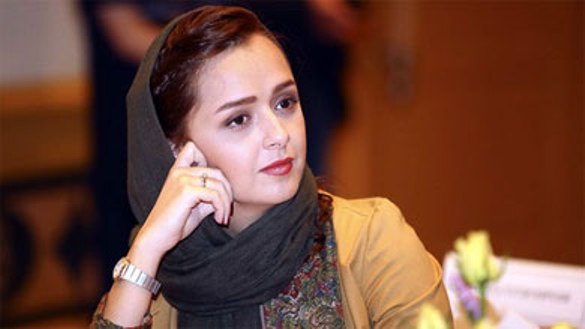 Iranian actress Taraneh Alidoosti to Shun Oscars in Protest of Trump Immigrant Ban
New York. The star of Iran's Oscar-nominated movie "The Salesman" said on Thursday she would not attend the Academy Awards ceremony in Hollywood next month because of US President Donald Trump's proposed ban on immigrants from Muslim nations.
Taraneh Alidoosti, 33, a Tehran-born actress, said the move was racist.
"Trump's visa ban for Iranians is racist. Whether this will include a cultural event or not, I won't attend the #AcademyAwards 2017 in protest," Alidoosti said on Twitter.
An executive order expected to be signed by Trump in coming days will block the entry to the United States of Syrian refugees, and suspend the entry of any immigrants from Muslim-majority countries Syria, Sudan, Somalia, Iraq, Iran, Libya and Yemen.
In "The Salesman," Alidoosti plays one half of an Iranian couple whose life becomes strained as they take part in a production of the American stage classic "Death of a Salesman."
The film, by Iranian director Asghar Farhadi, was nominated on Tuesday for a foreign-language Oscar, and has won prizes at film festivals in Cannes, Chicago and Munich.
Alidoosti has also appeared in the popular Iranian TV soap opera "Shahrzad."
http://jakartaglobe.id/features/iranian-actress-shun-oscars-protest-trump-immigrant-ban/
-------
Afghanistan seeks more women to join its army
January 27, 2017
KABUL: Afghanistan has announced fresh initiatives to bring more women into the army, weeks after the country's first female pilot sparked a national debate on insecurity and women's rights by seeking asylum in the US.
The defence ministry wants to boost the proportion of women in the army to 10 percent, deputy ministry spokesman Mohammad Radmanesh told a foreign news agency Friday, confirming a slew of incentives including a special salary scale for female recruits.
"At this stage, we have 1,575 Afghan women in our army ranks, it is mere three to four percent which is nothing," Radmanesh said.
"We are aiming to raise this percentage to 10 percent."
Fifteen years after the end of the Taliban regime, gender equality remains a distant dream in Afghanistan despite claims of progress.
In December Niloofar Rahmani, a 25-year-old pilot lionised widely as the "Afghan Top Gun", announced she was seeking asylum in the US, citing fears for her safety and sparking a spirited national debate.
Rahmani became a symbol of hope for millions of Afghan women when she surfaced in the press in 2013 after becoming Afghanistan's first woman pilot since the Taliban era.
But with fame came death threats from insurgents and she routinely faced contempt from her male colleagues in a conservative nation where many still believe that a woman does not belong outside the home.
Her shock asylum bid triggered a storm of criticism in Afghanistan for "betraying" her nation but also garnered support from activists.
Radmanesh said there are 400 Afghan female recruits currently training at defence ministry institutions.
Afghan forces are beginning their third year of providing security across the war-torn country after NATO moved into an advisory and training role — and the toll on the local forces has been devastating.
An estimated 5,000 were killed and another 15,000 wounded in 2015, primarily by the Taliban, while incomplete figures for 2016 show the toll was even worse.
Some 5,523 Afghan service members died between January 1 and August 19 alone according to a quarterly report from the office of the Special Inspector General for Afghanistan Reconstruction (SIGAR).
An additional 9,665 were wounded during the period.
SIGAR's full report for 2016 has not yet been released.
http://www.pakistantoday.com.pk/2017/01/27/afghanistan-seeks-more-women-to-join-its-army/
-------
PTI women MPAs boycott assembly over 'discrimination'
27-Jan-17
PESHAWAR: All women MPAs of Pakistan Tehreek-e-Insaf (PTI) Khyber Pakhtunkhwa Assembly continued their boycott of the proceedings of the house for the second consecutive day. Out of the 22 women legislators, the ruling PTI has 10 MPAs and all of them are boycotting the proceedings of the house and complaining discriminatory attitude with them in development schemes and decision making and indifferent attitude of the provincial government. On Friday when the house resumed proceedings with a Deputy Speaker, Dr Meher Taj Roghani, who herself is woman was asked by the women opposition MPAs for bringing the boycotting PTI MPAs into the house. The PML-N Woman MPA Sobia Khan and Meraj Hamayun of the QWP and then male colleagues stood up jointly and asked the Deputy Speaker about the bringing of the PTI women MPAs in to the house. The Deputy Speaker said that she had tasked the Provincial Minister and QWP women MPA Anisa Zeb Tahirkheli for holding negotiations with them. But, due to her absence from the house, she tasked Senior Minister Sikandar Hayat Sherpao to persuade the boycotting PTI legislators for participation in the house proceedings. But, before the taking of the floor by Sikandar Sherpao, the joint opposition staged walked out of the house, leaving the Deputy Speaker with no other option other announcing adjournment of the house proceedings for Aser prayers and tea break.
http://dailytimes.com.pk/khyber-pakhtunkhwa/27-Jan-17/pti-women-mpas-boycott-assembly-over-discrimination
-------
French Court Affirms One Burkini Ban, Rejects Another
January 26, 2017
A sizzling summer controversy over burkini bans in France returned to the spotlight in midwinter Thursday, as a Corsican administrative court upheld a local decree against the Muslim swimming garment in one village, but struck down a similar ban elsewhere due to a lack of evidence that it was a threat to public order.
The decision by the court in Bastia, in northeastern Corsica, came at a time when Islam and the visibility of France's estimated five million Muslims is becoming a political flashpoint, ahead of presidential elections in April.
The French League of Human Rights said it would appeal the ruling that validated a burkini ban in the village of Sisco on the Mediterranean island. The local mayor had argued it was necessary to institute the clothing restriction following a brawl between local youths and families of North African origin last August in which five people were hurt.
"This decision does not satisfy us at all," said Michel Tubiana, honorary president of the rights group. He said the ruling was a dangerous element in a broader anti-Muslim discourse simmering in France.
In contrast to the decision affecting Sisco village, the court rejected a similar ban enacted by another Corsican village, Ghisonaccio, where the mayor offered no specific evidence that burkini-clad women presented a law-and-order problem.
'Ban deters troublemakers'
Sisco's mayor Ange-Pierre Vivoni could not be reached for comment Thursday, but he had said earlier the burkini ban would go into effect in June, "simply because I'm worried that Sisco will attract troublemakers."
Corsica has witnessed a number of anti-Muslim incidents in recent years.
A Muslim woman wears a burkini, a swimsuit that leaves only the face, hands and feet exposed, as she swims in the Mediterranean Sea in Marseille, France, Aug. 17, 2016.
A Muslim woman wears a burkini, a swimsuit that leaves only the face, hands and feet exposed, as she swims in the Mediterranean Sea in Marseille, France, Aug. 17, 2016.
Roughly 30 coastal towns embraced burkini bans last year, even though the garment was a rarity on their beaches. Many mayors defied a ruling by France's highest administrative tribunal that banning the garments violated "fundamental freedoms."
Rights groups argue the bans violate the right of free expression. Some even argue the burkini is liberating, since it allows more conservative Muslim women to venture out on beaches.
The issue cuts to the heart of France's staunchly secular creed, illustrating deep differences over the extent that such rules protect or limit religious visibility. France separately has banned the wearing of veils in public schools and the face-covering niqab in all public spaces.
Are such bans anti-Muslim?
A string of terror attacks has fueled political support for France's far right. National Front candidate Marine Le Pen wants to ban the Muslim veil and Jewish kippah on streets, while center-right frontrunner Francois Fillon wants to keep existing legislation.
"The discourse has become anti-Muslim, which is feeding suspicion against the community, even preventing them from practicing their faith," said Tubiana of the rights league. "All of this is creating sometimes serious social problems."
On the left, former prime minister Manual Valls, who is facing a runoff vote in the Socialist primaries Sunday, supported the mayors' burkini bans, denouncing the bathing garment as "an affirmation of political Islam in the public space."
His rival, Benoit Hamon, who is expected to win the runoff, disagrees.
"Let's stop making Islam appear as a problem for the republic," Hamond said in a radio interview this week. He called for less discussion over the burkini and more targeting bread-and-butter issues important to French voters.
http://www.voanews.com/a/french-court-affirms-one-burkini-ban-rejects-another/3694369.html
-------
Uniqlo plans to bring line of hijabs and other modest wear to Canada
Jan 27 2017
Japanese clothing retailer Uniqlo only opened their doors at their first two locations in Canada last fall, but they're already making a splash on the national fashion scene.
According to The Toronto Star, the company is planning to release a line of modest wear in Canada next month.
The offerings will include: hijabs, a traditional head covering worn by Muslim women; abayas, a longer robe worn by women in Saudi Arabia and elsewhere in North Africa and the Arabian Peninsula; and attire inspired by baju kurung, a tunic-and-pants outfit worn in South East Asia.
The spring-and-summer line will be on the racks at Uniqlo's two Canadian locations in Toronto, at the Eaton Centre and Yorkdale Mall, on Feb. 24.
Kat Adams, a spokesperson for Uniqlo, told The Star that it is hoping to fill a demand for modest wear in Canada.
"This is such as diverse market, we are very hopeful that it will receive a positive reaction," she said
The Japanese retailer has offered modest wear collections in other markets since 2015, including a collaboration with Muslim fashion designer Hana Tajima.
"We started in South East Asia, with the local markets there," Tajima told The Star. "From then it's really grown. Each season we brought it to new countries and the response has been really fantastic, not just from the Muslim market."
The full modest wear line will be available in 15 countries and includes 30 items in 81 colours and patterns.
Prices will range from $7.90 for a headband to $79.90 for a dress.
https://ca.finance.yahoo.com/news/uniqlo-plans-to-bring-line-of-hijabs-and-other-modest-wear-to-canada-195207140.html
-------
Sharjah Ladies Run to boost women's fitness
Staff Reporter/Sharjah
January 26, 2017
The Sharjah Ladies Club (SLC) has charted a specialised training programme through the month of February
Whether preparing for your debut run or polishing yourself for victory at the upcoming edition of the Sharjah Ladies Run, this is a golden opportunity for ladies across the seven emirates from the age of 12 and above, to increase their stamina and performance.
The Sharjah Ladies Club (SLC) has charted a specialised training programme through the month of February, which aims to help participants be in their best possible physical state and ensure preparedness for the event scheduled to be held on February 24, 2017.
From Sunday through to ?Saturday (with a rest day on Friday), women will undertake 3 to 9 km runs, do stretching and strength workouts, and partake in up to 60 minutes of cross-training and other endurance routines at Fitness 180, the Club's fitness centre. Through the week, this carefully crafted fitness schedule will guide them access to a rigorous training routine and other high-end services.
Comprising a 5km and 10km race, the event will take place next to the Skyline University at Sharjah University City on February 24, 2017, from 6pm to 9pm.
Register online at www.slc.ae/register-in-sharjah-ladies-run
http://www.khaleejtimes.com/nation/sharjah/sharjah-ladies-run-to-boost-womens-fitness
-------
Four Women Linked To Al Shabaab Freed On Sh500, 000 Bond Each
Jan. 26, 2017
Four women accused of being al Shabaab members were granted Sh500,000 bond each on Thursday after being in custody for nearly two years.
Ummulkhayr Sadri, Maryam Said, Khadija Abubakar and Halima Adan were released after the prosecution failed to give sufficient reasons against their release.
The accused faced 20 terror related charges, including supporting the execution of terror activities in the country.
Principal magistrate Henry Nyakweba said he released them on bond terms approved by the High Court in an earlier case.
The women were charged afresh after new information arose from a review of the investigations report.
The office of the Director of Public Prosecution moved to the High Court seeking orders to quash the bail.
But Justice Dora Chepkwony dismissed the prosecution's application.
"Judge Chepkowny was alive to the Anti-terrorism Act and confirmed their release. Therefore, it is my duty to do the same," said Nyakweba.
He further stated that it was mischievous of the prosecution to have charged the accused with the same counts but in different suits.
He said the "sinister move" was aimed at denying them their constitutional right to bail.
The women were ordered to appear before the court once every month and give all their travel documents to the investigating officer.
Prosecutor Yamina Jami did not seek orders against their release.
The case will be mentioned on January 31.
http://www.the-star.co.ke/news/2017/01/26/four-women-linked-to-al-shabaab-freed-on-sh500000-bond-each_c1495163
-------
'Marriage And Its Discontents' and the Vocal Debate on Muslim Personal Law
26/01/2017
In Marriage and its Discontents: Women, Islam and the Law in India, Sylvia Vatuk argues how 'paternalistic attitudes' affect women suffering in abusive and troubled marriages.
Sylvia Vatuk's Marriage and its Discontents: Women, Islam and the Law in India comes at an interesting time. Vatuk has done her PhD from Harvard University and is professor emerita of anthropology at the University of Illinois, Chicago. The selected works cited on her faculty page are a testimony to decades of work on issues related to family, family law and Muslim women in India. The author has backed the facts with empirical data collected by the first comprehensive study on how Muslim women are negotiating Muslim personal law (MPL) and extrajudicial options to obtain divorce. She has conducted interviews with government appointed qazis, lawyers, counsellors and the women themselves and has presented the facts without being judgemental or critical.
In Marriage and its Discontents, Vatuk argues how 'paternalistic attitudes' affect women suffering in abusive and troubled marriages. She states that the issues faced by women are similar across all faiths but since her focus has been on Muslim women, she illustrates these issues using examples of how they navigate the domestic space. In case of divorce proceedings, most Muslim couples first approach the community or religious dispute-settling bodies like qazis and jamaat committees and only after failed efforts do they approach the family courts. Largely, the reasons cited for divorce among Muslim couples are a lack of financial support by the husband, mistreatment by the husband and his family, unreasonable dowry demands and in some cases, a second marriage that results in the neglect of the first family.
In the chapter 'Divorce at the Wife's Initiative', Vatuk has examined the concept of khula – the right of a woman to ask for divorce – in detail. Surprisingly, she discovered that their number far exceeded court awarded divorces in any given year. Khula is seen as a boon to Muslim women but in reality it is misused by Muslim men as a means of not paying mehr. Mehr is the dower paid by or promised by the husband at time of marriage to the wife. It is an essential part of the Muslim marriage.
Vatuk also explains that the khula is not as easy as projected by many.
"As I have noted, under MPL the wife cannot unilaterally declare herself divorced by khula. The procedure requires negotiation between the spouses . The wife is supposed to take the first step, approaching her husband and offering him a 'consideration' for releasing her from marriage. If he is willing, he accepts her offer and pronounces an irrevocable divorce, talaq–ul-bain, just as if he were divorcing her at his own initiative. However as I will detail below, the consequences of these two different form of divorces are not identical, whether for the wife or for the husband."
Quite often the 'offer' that the wife has to make to gain her divorce is either forgoing her demand of mehr or losing custody of her children.
Interestingly there is a whole chapter on Islamic feminism which, slowly but surely, is gaining ground in the community. Various Muslim feminist are trying to fight for their rights within the jurisdiction of Islamic laws. Various groups and individual women are trying to spread awareness about the 'the correct teachings of Islam ' with regard to women's rights (huquq-e-niswan). In addition, the formation of an All India Muslim Women's Personal Law Board has drawn the ire of members of All India Muslim Personal Law Board who initially denied its legitimacy.
The last chapter covers in detail the conflict about maintenance that the divorced women are entitled to, the impact of the Shah Bano case and its outcome which resulted in the Muslim Women (Protection of Rights on Divorce) Act (MWA) being passed. The author, however, states that it is not possible to give a simple yes or no answer to whether MWA has been advantageous to divorced Muslim women.
The endnotes in each chapter provide references to other books and journals written on the topic. It also has references to various court cases, verdicts and explanation of various terms like iddat, mubarat and faksh, which may not be familiar to a lay reader, but are necessary to understand the dynamics of MPL. Vatuk has also referred to a whole range of journals and books, and this in itself is a significant boon, because it opens the reader to the broad areas of research happening on such topics.
Given the intense and vocal debate on Muslim personal law, which shows no sign of ending any time soon, this reasoned and well-researched book is a welcome addition to the discourse. It also gives us hope that a reasoned debate, based on data and research is possible on such a sensitive topic.
Kouser Fathima is an independent writer and blogger who writes mostly on gender related issues.
https://thewire.in/102325/marriage-and-its-discontents-muslim-personal-law/
-------
German girl gets 6-year term for 'IS' police stabbing
January 27, 2017
BERLIN : A German court on Thursday sentenced a teenage girl to six years of juvenile detention for stabbing a police officer in an assault "to support the Islamic State group".
The defendant, identified as 16-year-old Safia S., was convicted of "attempted murder, grievous bodily harm and support for a foreign terrorist organisation", the court in the northern city of Celle said in a statement. "With this crime she wanted to support the so-called Islamic State (IS)," it said, citing chats found on her mobile phone.
Prosecutors initially believed that IS militants ordered the attack, but the group never claimed responsibility for it.
The hearings were held behind closed doors because the defendant, a German-Moroccan national, is a minor. The verdict met the sentencing demand presented by prosecutors last week.
One of the girl's lawyers said she would appeal the verdict to seek a lighter sentence.
Prosecutors had argued that the girl sought to catch the attention of police officers by following them at the main train station in the northern city of Hanover.
As the officers called her over for an identity check, the girl, who was 15 at the time, stabbed one of them in the neck with a vegetable knife before being subdued by another officer.
Her co-defendant in the trial, 20-year-old Mohamad Hasan K., was found to have known about the planned attack, without reporting it. He was handed a juvenile sentence of two years and six months.
Authorities believe Safia S. was radicalised as a young girl. They found a message on her phone sent to Mohamad Hasan K. after the deadly Paris attacks in November 2015, exulting about the carnage.
Germany was hit by a number of militant attacks last year, with the deadliest occurring on December 19 when a Tunisian suspect rammed a truck into a crowded Christmas market in Berlin, killing 12.
The suspect, Anis Amri, who was shot and killed days later by Italian police, had sworn allegiance to the IS group.
Two attacks last July were also claimed by IS - an axe rampage on a train in Wuerzburg that injured five, and a suicide bombing in Ansbach in which 15 people were hurt.
http://nation.com.pk/international/27-Jan-2017/german-girl-gets-6-year-term-for-is-police-stabbing
-------
URL: https://newageislam.com/islam-women-feminism/iranian-actress-shun-oscars-protest/d/109864
New Age Islam, Islam Online, Islamic Website, African Muslim News, Arab World News, South Asia News, Indian Muslim News, World Muslim News, Womens in Islam, Islamic Feminism, Arab Women, Womens In Arab, Islamphobia in America, Muslim Women in West, Islam Women and Feminism, Moderate Islam, Moderate Muslims, Progressive Islam, Progressive Muslims, Liberal Islam