New Age Islam News Bureau
14 December 2020
• Tanzania: Teen Pregnancy, Early Marriage Crushes Dreams of Girls
• Saudi Arabia: Activists Want Solutions for Problems Faced By Women Drivers
• Over A Million Women Perform Umrah and Pray At Grand Mosque
• First Woman Official Guiding Ships Passing Through Istanbul Strait
• Urban Female Farmers Defeat Hunger In Zimbabwe
• Katerina Hatzidaki Becomes The First Foreign Coach In Iran
• Meet Jara, The Artist Taking Saudi Arabia's Rap Scene By Storm
• Adhari's Dream Is to Open Exclusive Falconry School for Saudi Women
• Indian Woman, 69, Leaves UAE after 42 Years of Cherished Service In Health Sector
• Turkey Supports Women's Empowerment In South Sudan
Compiled by New Age Islam News Bureau
URL: https://www.newageislam.com/islam-women-feminism/iran-sentences-rights-activists-hoda/d/123754
--------
Iran Sentences Rights Activists, Hoda Amid And Najmeh Vahedi, To Total Of 15 Years In Prison
Yaghoub Fazeli
13 December 2020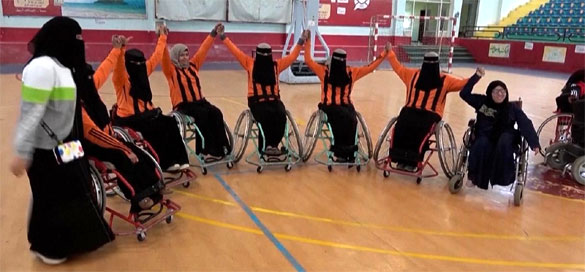 Najmeh Vahedi, left, and Hoda Amid, right, were sentenced to prison in Iran. (Twitter)
-------
Iran has sentenced two women's rights activists to a total of 15 years in prison, Iranian media reported.
A court in Tehran charged Hoda Amid and Najmeh Vahedi, who were both arrested in 2018, with "collaborating with the US government against the Islamic Republic on the issue of women and the family," Iranian news website Emteded reported on Saturday.
Amid, a lawyer, has been sentenced to eight years in prison and banned from practicing law for two years. Vahedi, a sociologist, has been sentenced to seven years in prison.
Amid and Vahedi had organized "marriage workshops" aimed at educating women about their rights in marriage, according to the Human Rights Activists News Agency (HRANA), a news site run by a collective of Iranian human rights advocates.
Judicial authorities have accused the two activists of trying to overthrow the regime by weakening the Iranian family.
On Saturday, Iran executed dissident journalist Ruhollah Zam, drawing condemnation from rights groups and the European Union.
https://english.alarabiya.net/en/News/middle-east/2020/12/13/Iran-sentences-two-women-s-rights-activists-to-total-of-15-years-in-prison-
--------
Tanzania: Teen Pregnancy, Early Marriage Crushes Dreams of Girls
Kizito Makoye
13.12.2020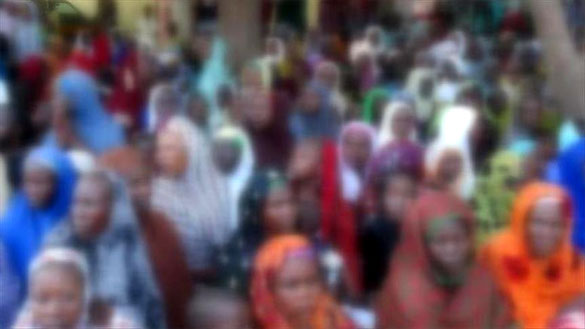 File Photo
------
As rain drizzles, Teddy Meshack,18, is lazily lying on a mat in a shack in Tanzania's Mbarika village, breastfeeding her baby. She is trying to protect the baby from cold, as the leaky roof gives way to rainwater, which is filling the floor.
Two years ago, Meshack was expelled from school, after she became pregnant. She was also forcibly married to a man 35 years older than her.
"I got pregnant by accident. But my father saw that as an excuse to marry me off," she said.
Once a bright student at Mbwela secondary school, Meshack was dreaming to become a doctor. She is distraught but hopes to return to school when her baby is old enough.
While adolescent pregnancy is a worldwide problem, in Tanzania an increasing number of girls are becoming mothers by the age of 18, ending prospects of their education.
According to experts under the prevailing traditional customs in Tanzania, girls are viewed as a source of wealth. Their fathers expect to receive cattle in exchange for arranging daughters' marriage.
Meshack, who now lives with her aunt at Mbarika village of Misungwi district in Tanzania's northern Mwanza region, had escaped from a secretly-arranged marriage barely months after she was taken by a man who impregnated her.
As the only daughter in the impoverished family of six, Meshack's father had considered her as a valuable asset for the family.
But all the dreams were crushed when the school expelled her after discovering her pregnancy. As punishment, her father married her off to the man who had impregnated her.
"My mother was opposed to the idea of early marriage, but she could not prevent it," said Meshack.
To her, the incident was a stunning blow that destroyed her future.
"I wouldn't say that I didn't know the consequences of getting pregnant. As I said it was an accident," she said.
https://www.aa.com.tr/en/africa/tanzania-teen-pregnancy-early-marriage-crushes-dreams-of-girls/2075113
--------
Saudi Arabia: Activists want solutions for problems faced by women drivers
December 14, 2020
Samir Salama
Abu Dhabi: Saudi activists have presented a number of proposals and solutions to problems women face as they attempt to obtain driver's licenses in the kingdom.
They said these issues varied between high fees, shortage of driving schools, and the lengthy period of appointments for obtaining driver's licenses.
Writer Asma Al Abd Al Latif suggested, during her interview with the Ya Hala talk show on the Rotana Khalijia TV, to efficiently train instructors, to increase the success rate among candidates.
She also stressed the need to revise the driving school fees. "The number of driving schools for women should be increased, especially as this would allow many women to apply for a driver's license," she said.
Abdul Rahman Al Ajimi, a consumer rights activist, also suggested to increase driving schools so as to reduce the waiting time to complete the procedures for obtaining the license.
Al Ajimi added: "It is not reasonable that the fees for women's driving learning reach from 1,200 riyals to 3,000 riyals. In contrast, driving lessons for men is only 500 riyals," he said.
He added his wife holds a driver's license from the UAE, owns a car, and drives, and despite that she must wait for two years to be evaluated!
"My daughters have been waiting for the evaluation appointment for 25 months," he added.
Al Ajimi pointed out that increasing the number of driving schools for women was necessary, and suggested that priority be given to women who already have cars.
Activists also suggested driving schools in Saudi Arabia make use of artificial intelligence (AI) technology, which is expected to make cars so smart that they'll be able to drive on their own, while motorists relax in the back seat and watch their favourite TV shows.
They said though we are still some way off from this future, AI and other technologies are already impacting how we drive and how we learn to drive, so driving schools and instructors should leverage them to improve the driving test experience and turn candidates into a better drivers.
https://gulfnews.com/world/gulf/saudi/saudi-arabia-activists-want-solutions-for-problems-faced-by-women-drivers-1.75883113
--------
Over a million women perform Umrah and pray at Grand Mosque
December 13, 2020
MAKKAH — The General Presidency for the Affairs of the Two Holy Mosques, represented by the Agency for the Women's Development Affairs, has managed to facilitate performance of Umrah and prayer at the Grand Mosque in Makkah for more than a million women during the period since the gradual resumption of Umrah service and visit to the Two Holy Mosques on Oct. 4.
Dr. Camellia Bint Muhammad Al-Daadi, assistant undersecretary for women's administrative and service affairs at the agency, said that the presidency received 26,209 women Umrah pilgrims in the first phase of the resumption of Umrah service between Oct. 4 and 18.
She added the number of women pilgrims in the second phase from Oct. 18 to Oct. 31, and in the current third phase that started on Nov. 1 reached 326,603 pilgrims. The number of women worshipers who were granted permit to perform prayers at the Grand Mosque during these phases reached 669,818.
Al-Daadi said the presidency has been successful in effecting smooth crowd control and facilitating performance of the rituals in ease and comfort, and that is strictly in line with compliance of the precautionary measures and preventive protocols to stem the spread of coronavirus.
"This was made possible in line with the continuous follow-up of Sheikh Abdul Rahman Al-Sudais, head of the presidency, and under the supervision of Dr. Al-Anoud Bint Khalid Al-Aboud deputy head of the presidency for women's development affairs.
"All these three phases have been successful, in accordance with the aspirations of the rulers, to provide the best services and facilities so as to ensure the safety and comfort of the pilgrims and visitors to the Grand Mosque," she added.
https://www.saudigazette.com.sa/article/601365
--------
First Woman Official Guiding Ships Passing Through Istanbul Strait
December 14 2020
Gizem Turan, 31, has become the first woman official to serve in the Directorate General of Coastal Safety assigned with the duty to guide and assist vessels of 250-meters-long or more that pass the Istanbul Strait.
"I am the chief officer of the towing boat called Kurtarma 8, and the only woman working in a tugboat under the Directorate General of Coastal Safety," Turan said.
Turan was one of the eight women graduates of the Maritime Transportation and Management faculty of Istanbul Technical University during her term and has been in the shipping business for about 10 years.
After working in freighters for years, she decided to join the Directorate General of Coastal Safety three months ago.
On being asked about her job role, she replied, "I guide and assist the vessels, which are 250-meters-long or more, that pass through the Istanbul Strait."
She highlighted that she has two important duties while patrolling the strait with Kurtarma 8. The first is to help the vessels drifting out of control on the sea, especially at night, and the second is to help maneuver the big ships that are carrying tons of fuel to the new Istanbul airport.
She calls herself and the captain of the rescue vessel, Ali Murat Yıldız, "an emergency team."
During the time when she was being interviewed, she escorted a Liberian-flagged vessel called Jupiter Sun, which was carrying dangerous goods, all the way from the Black Sea entrance of the Istanbul Strait till it reached the Marmara Sea.
"Some people in the ships we guide wave hands at us or take our photos or the people on the shores see us while we pass with Kurtarma 8 close to them," said Turan.
"Sometimes, we see our photos on social media platforms. People who take our photos post them online," she added.
Her name, Gizem, means "Mystery" in Turkish. So due to a wordplay, some call her "Boğaz'ın Gizem'i," meaning "Mystery of the Strait."
Born and raised in İzmir, some 480 kilometers away from Istanbul, she lives with their parents in the western province.
Her working shift includes alternate weekly schedules in which one week she works in Istanbul followed by a week off that she prefers to spend in Izmir.
"When I work in Istanbul, I live in my vessel. So, Kurtarma 8 is my workplace and my home at the same time," she said.
https://www.hurriyetdailynews.com/first-woman-official-guiding-ships-passing-through-istanbul-strait-160815
--------
Urban Female Farmers Defeat Hunger In Zimbabwe
Jeffrey Moyo
12.12.2020
Over the past one decade female farmers in landlocked southern African country Zimbabwe's urban landscape are not only bridging gaps in food security but bringing additional incomes to their families.
When Denis Chihota, working as a messenger in one of the government departments in the capital Harare, was unable to earn enough to attend to the family with six children, his 47-year-old wife Madeline ventured into farming.
Even as growing crops in the middle of cities remains illegal, Madeline has harvested four tons of maize on the patches of land around her home, despite rough weather and little rain this year. She says that her endeavor in farming not only defeated hunger but has also supplemented the income of her family.
"I earn 2,800, Zimbabwean dollars [$34]. I thank my wife for the job she is doing by raising crops on the small fields. She is bringing much more food on the table than I do," her husband told Anadolu Agency.
According to a report published by the Zimbabwe Vulnerability Assessment Committee (ZimVAC), over 2.2 million people in Zimbabwean cities and towns are facing food insecurity. The UN's World Food Program (WFP) has scaled up its urban assistance program to deliver monthly cash transfers to at least 550,000 Zimbabweans in 20 of the country's most food-insecure urban areas.
In June this year, the US Agency for International Development (USAID) extended $10 million aid to families in urban areas struggling to meet their daily food needs due to the impacts of COVID-19.
Even as food aid trickles in for desperate city dwellers, Zimbabwe's urban women farmers like Madeline have become a big hit as they not only address food deficits but have also contributed to the country's comatose economy.
"It is all because they see their men struggling to make both ends meet that women in cities and towns here occupied available land spaces to plant crops to supplement their domestic food needs," said Bheki Dlodlo, an independent development expert based in Harare.
- Joblessness pushes women to farming
Catherine Mukwapati, a noted women rights defender who heads the Youth Dialogue Action Network, estimated that there are 230,000 women across the country's towns and cities involved in urban agriculture.
Speaking to Anadolu Agency, Claris Madhuku, a social activist, said that unemployment has also pushed the country's urban women to farming.
"Like any other citizens, you would find that women also come to the cities with high hopes of getting employment as they join their husbands or relatives. But they do not get any and at the end of the day, some switch to farming. They sell their products and even provide food for their families," he said.
"There is a food crisis in the cities. As women, we cannot just sit and watch whether we are in town or the village. We just have to do what we can to make sure there is food in our homes," said Madeline, while walking away with a basket of maize that she has grown around her home.
https://www.aa.com.tr/en/africa/urban-female-farmers-defeat-hunger-in-zimbabwe/2074423
--------
Katerina Hatzidaki Becomes The First Foreign Coach In Iran
December 14, 2020
She has most recently worked at Greek team Eleftheria Moschatou but will travel to Tehran to work with Mahram, sportime.gr reported.
Hatzidaki will join the Mahram coaching staff and also work in the club's academy.
The Greek coach worked five years in Turkey as Hatay coach and helped them win two Super Cups and reached the semifinals of the Eurocup twice with the team.
Mahram and Narsina are favorites to win Iran's women league in the current season.
https://www.tehrantimes.com/news/455769/Katerina-Hatzidaki-becomes-the-first-foreign-coach-in-Iran
--------
Meet Jara, The Artist Taking Saudi Arabia's Rap Scene By Storm
KHAOULA GHANEM
December 13, 2020
DUBAI: To sum up her creative output, one simply needs to look at Saudi Arabia-based musician Jara's Instagram bio, which reads: "Mixed race shawty who raps."
Don't even think of boxing her into a single category, though. "I don't like labels," she tells Arab News matter-of-factly. "Sometimes, when I talk about music, people will label me as a rapper. I'm like, 'No, I'm not a rapper. I rap, but I'm not a rapper," she says.
Despite only being in the music game for just two years, the 23-year-old is quickly making a name for herself. She released her latest single "966" to instant fanfare on Saudi National Day and was recently selected by streaming giant Spotify for the platform's latest initiative, Sawtik, which aims to celebrate and support unsigned female artists from the Middle East and North Africa region.
Her decision to pursue music was born shortly after her move to Sweden a few years ago. "I was alone most of the time, so writing was my only outlet. I was writing all the time," explains the young Jeddah-born musician, who is taking Saudi Arabia's rap scene by storm. The artist was only 19 when she left her native country of Saudi Arabia for Sweden to study international relations and psychology.
"Moving to Sweden really just kick-started my passion for writing," she said. "Being exposed to different cultures and different types of people really helped me in the way that I write music.
"When I first moved there, I didn't know the language, I didn't have friends. All I had were my notes," she explained. "One day there was an instrument playing in the background, and I just started reading aloud what I was writing. And then I thought, 'Oh, this kind of sounds cool."
In the four or five years since Jara's arrival to the Nordic country, she has already established herself as an unmistakable member of Arab rap music's next generation, joining the ranks of other trail-blazing female rappers, such as Felukah, Khtek and N1yah, standing out in the male-dominated industry.
While Jara recognizes that rap isn't the easiest field to break into as a woman, she does add that her gender is an asset. "Instead of looking at it like it's something that's stopping me from getting where I want to be, I would say being a woman is something that is going to help me to get there."
Indeed, it's difficult to describe her as anything other than a woman on the ascent. World, watch this space.
https://www.arabnews.com/node/1776691/lifestyle
--------
Adhari's Dream Is to Open Exclusive Falconry School for Saudi Women
December 13, 2020
RIYADH — Adhari Al-Khalidi, from the northern Saudi city of Sakaka, is the first Saudi woman falconer participating in the King Abdulaziz Falconry Festival, which is being held on the festival grounds of Mulham, located north of Riyadh.
The third edition of the festival, organized by the Saudi Falcons Club, which kicked off on Nov. 28, runs through Dec. 12.
The King Abdulaziz Falconry Festival, the largest of its kind in the world, includes Mazayen, a falcon beauty pageant, and Melwah, a falcon-calling contest (over 400 meters).
Each competition is open to Farkh (less than one-year-old) and Qurnass (more than one-year-old) birds. Six types of falcons are participating in the Melwah competition, which are: Al-Har, Al-Shaheen, Gir Shaheen, Taba Gir, Qarmousha Gir, and Ger Pure.
Adhari participated in the Melwah 400-meter competition, on its fourth day, with her falcon Aneed in the round of Gir Shaheen Qurnass for Saudi owners.
Adhari unveiled her dream of starting an exclusive falconry school or training center for Saudi women. She put her falcon through the paces for more than two months for the competition.
The passion for falconry made her dedicate time and effort to engage in this sport for over ten years. Her falcon Aneed was able to cross Qurnass 400 meters in 21 seconds.
Last year, she participated in the festival with her falcon Sattam in the Farkh category but did not win any prizes. But this year, she is confident of emerging a winner.
Adhari turned her dream and hobby into a reality on the festival grounds through continuous and strenuous practice. She said that falconry is her passion that she embraced since childhood and continued practicing this sport for over 10 years.
"I got my first training of falconry in the company of my husband. It is just enthusiastic to be among the participants, for which there must be strength and the falconer must also be well versed in every details of this sport."
"I continued following this sport, reading all aspects of it and the best ways of taking care of falcons. I found very good support from husband and bought one falcon in the type of Shaheen last year, named it Aneed and started giving training on Melwah round before proceeding to Riyadh to take part in the competition."
Adhari emphasized that she faced many difficulties at the inception of practicing the falconry hobby. But within a decade, the sport has strengthened her with endurance, and is happy that she did not succumb to the difficult circumstances that she had faced.
"The sport of falconry enables people to have patience while facing any difficult situations in life apart from strength and courage," she said. She is also very thankful to her supportive husband and family members for their total support and help.
The Saudi Falcons Club had announced earmarking of more than SR22.7 million in cash prizes to the winners of Melwah and Al-Mazayen competitions held within the festival's activities.
The festival, which brought together local and international falconers, is being held in implementation of the directives of Crown Prince Muhammad Bin Salman, who is also the supervisor-general of the Saudi Falcons Club, to preserve the cultural heritage of Saudi Arabia and to achieve one of Vision 2030 goals.
https://saudigazette.com.sa/article/601359
--------
Indian Woman, 69, Leaves UAE after 42 Years of Cherished Service In Health Sector
December 14, 2020
Sajila Saseendran
Dubai: An Indian woman aged 69 is leaving the UAE today (December 14) after 42 years of service in the health sector in Abu Dhabi.
Full of cherished memories, Keralite Mary Mathews recalled how she had worked as a medical secretary at government hospitals in Abu Dhabi since 1978, and upon her retirement in 2012, had got a job with the same profile in the private sector in 2013.
Sharing her story with Gulf News, Mary said she landed in the UAE in 1977 with her husband Kochupurackal Kochukunju Mathews, who was an employee at the Abu Dhabi Water and Electricity Department. In keeping with her mother's wish, Mary was qualified to become a teacher with a bachelor's degree in History and another in Education. When she got the opportunity to work with a government hospital as a medical secretary, however, she said her husband encouraged her to opt for it.
"Hence, I joined the Central Hospital, which eventually became Sheikh Khalifa Medical City. In 1993, I was transferred to Al Mafraq Hospital (currently known as Sheikh Shakbout Medical City)." It was after serving there for three decades that Mary retired from government service. However, she got the same job with Burjeel Hospital within a year. After seven years of service there, Mary has finally called it a day and is flying back home for good.
Having worked under doctors specialised in ophthalmology, ENT, anaesthesia and long-term care, Mary's job profile included typing medical reports of patients, making store inventory requests and patient room inspections to ensure everything was in place. She said she was happy to see the growth of the health-care sector in the UAE and also how Emirati women have been empowered through education.
"Hospitals and clinics had modest facilities at the time when I first reached here. Now, I have worked in a hospital that has five-star facilities, offering a high level of patient care," she observed. "I have seen this country's astounding growth in various fields and I am grateful for everything that I have received from this country. Everyone loves to be here in peace and harmony and there is safety for women and families."
She said she was thankful to her past and current employers, especially Dr Shamsheer Vayalil, chairman and managing director, VPS Healthcare, for employing her at Burjeel Hospital at the age of 60, post her retirement.
Mary said she wished to spend her retired life doing farming and gardening in Kerala to live a "self-sufficient" life. "I am looking forward to spending more time with my relatives and in the church, doing social service."
She said her only regret was not being able to fulfil her mother's dream of making her a teacher. "I will see if I can give private tuition to children so that I can do justice to my mother that way," Mary said.
Words of appreciation, gratitude
One of the few Indian expatriate women with such a long official track record in the UAE, the grandma of five has been showered with love and gratitude by her family and colleagues.
In a statement to Gulf News, Dr Shamsheer Vayalil, who presented a farewell gift to Mary, said she was "very dedicated, committed and diligent at work".
"Her long-time experience in the government sector had played a crucial role in moulding her. She was bold, persevering and handled challenges and crises deftly. She joined us in 2013 after retiring from the government sector and had worked in my team."
He said Mary "was like a family" to all at the hospital. "We at VPS Healthcare and Burjeel Hospital wish her all the very best. We will miss her and will always be grateful to her for all the services," he added.
"Everyone in Burjeel loves her and has a lot of respect for her. We are going to miss her a lot," said another colleague.
Mary's Sharjah-based daughter Bindhu recollected how her mother supported the family for decades, especially after she and her two siblings lost their father to cancer in 2005. "That was a painful point for my mum. She struggled for the betterment of us children. Though I was employed, I did not have a good pay then, being only a starter. I had helplessly watched the tears in my mum's eyes. When I myself became a mother later, I could realise the value of the sacrifice and pain she had suffered — all alone — for us children," Bindhu said.
https://gulfnews.com/uae/indian-woman-69-leaves-uae-after-42-years-of-cherished-service-in-health-sector-1.75876376
--------
Turkey Supports Women's Empowerment In South Sudan
Benjamin Takpiny
13.12.2020
JUBA, South Sudan
Turkey's state-run aid agency on Saturday donated equipment to South Sudan to support women's empowerment in the North African country.
Items donated by the Turkish Cooperation and Coordination Agency (TIKA) included 80 liters of Lulu oil, buckets, gloves, and measuring cylinders among others to be used for making soap.
"Turkish people are here, Turkish Embassy is here, TIKA is here to help you live a better life by supporting you in this development project," Turkey's Ambassador to Juba Tugrul Biltekin said at the donation drive.
He said that they are supporting the soap-making project and they will bring up another project of making sandals soon so that people could support themselves financially.
Natasha Malek, representative of Lulu Care, a women-led national NGO, said that they are training women on how to make bar and liquid soap, so they can sell their products in the market to sustain their families and generate income.
She said that the women appreciated TIKA's support.
Regina Lullo, director general of gender and children welfare in the Ministry of Gender, Child and Social Welfare, said that the priorities of the government is to empower women to achieve gender equality.
"We have to mobilize women to empower them and we use civil societies and women groups to empower them economically and politically in the ministry at the national level."
"I am happy that TIKA supports our women on generating income," he added.
Turgut Gazigil, deputy coordinator for TIKA in Juba, was also present at the occasion.
https://www.aa.com.tr/en/africa/turkey-supports-women-s-empowerment-in-south-sudan/2075227
--------
URL: https://www.newageislam.com/islam-women-feminism/iran-sentences-rights-activists-hoda/d/123754
New Age Islam, Islam Online, Islamic Website, African Muslim News, Arab World News, South Asia News, Indian Muslim News, World Muslim News, Women in Islam, Islamic Feminism, Arab Women, Women In Arab, Islamophobia in America, Muslim Women in West, Islam Women and Feminism