New Age Islam News Bureau
30 July 2022
• Saudi Arabia: 3 Women Named Senior Aides In Key Islamic Agency
• Turkish Woman, Burcu San, Becomes NATO Chief Deputy
• Netizens Roast Ratna Pathak Shah, Wife Of Naseeruddin Shah, Over Karva Chauth Remark
• Lebanese Female MP Exposes Harassment Culture Inside Parliament, Says Erotic Magazines Were Left In Her Office
• Pakistan Women Journalists Face Increased Risk Of Attack, Censorship: NCHR
• Tunisian Woman's Wedding Abandoned After Groom's Mother Complains Bride Is Short And Ugly
Compiled by New Age Islam News Bureau
URL: https://newageislam.com/islam-women-feminism/iran-executes-soheila-abadi/d/127610
--------
Iran Executes 3 Women, Including Ex-Child Bride, Soheila Abadi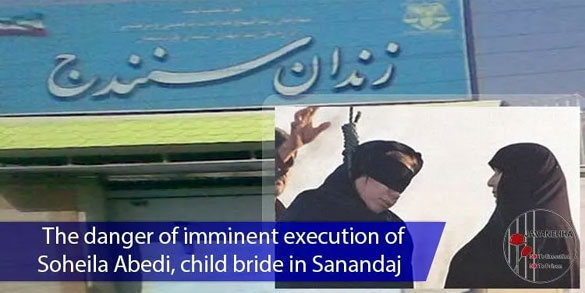 July 29, 2022
LONDON: Iranian authorities have executed three women, among them a former child bride, for murdering their husbands, according to the Iran Human Rights Group.
This past week has been one of the bloodiest, with 32 people executed amid a substantial increase in the use of the death penalty that the charity said has resulted in twice as many executions at this point of the year compared to last year.
Citing rights groups, the BBC reported that Iran executes more women than any other country, the majority of whom are found guilty of murdering their husbands.
Among the three put to death this week was 25-year-old Soheila Abadi following her conviction for murdering the man she married at the age of 15, with the court citing her motive as "family disputes."
Activists say many of the cases involve accusations of domestic violence that are not considered by Iranian courts.
This week, Amnesty International lambasted the country for having engaged in a "horrific execution spree," with 250 people put to death in the first six months of 2022 alone, although precise figures are not available as Iran does not officially announce each case.
"The state machinery is carrying out killings on a mass scale across the country in an abhorrent assault on the right to life," said Diana Eltahawy, deputy regional director at Amnesty, which suggested that ethnic minorities are overrepresented.
Source: Arab News
https://www.arabnews.com/node/2132041/middle-east
--------
Saudi Arabia: 3 Women Named Senior Aides In Key Islamic Agency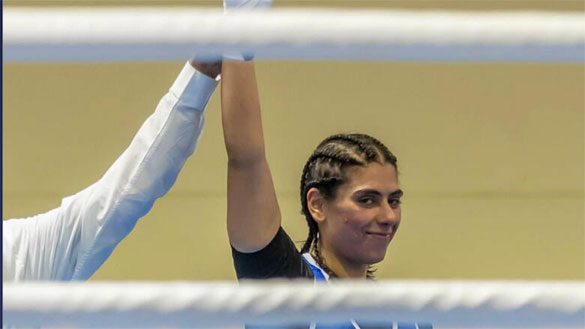 Three women are among 11 new assistants appointed at a prominent Islamic institution in Saudi Arabia.
Image Credit: Bloomberg
-----
Ramadan Al Sherbini
July 29, 2022
Cairo: Three women are among 11 new assistants appointed at a prominent Islamic institution in Saudi Arabia, the latest step in a vigorous drive to empower women in the kingdom.
Chief of the General Presidency for Affairs of the Two Holy Mosques, Abdul Rahman Al Sudais, has decreed the appointment of 11 assistants at the presidency and its affiliate in charge of the Prophet Mohammed's Mosque in Medina, Saudi online newspaper Ajel has reported.
The three female appointees are Fatma bin Zeid as advisor and assistant president for women's affairs at the Grand Mosque in Mecca; Fatma bint Abdulaziz as advisor and assistant president for women's affairs at the Prophet's Mosque; and Al Anud bint Khalid as advisor and assistant president for women's development affairs at the Grand Mosque.
Earlier this week, Al Sudais unveiled a plan for a "historic" administrative shake-up aimed to further empower women and young people.
"Applying criteria of governance, quality and transparency in the system of administrative and field work will be prioritised in the historic structuring that will be the biggest in the history of the Presidency and will be announced soon," he said in media remarks.
"We aim through this restructuring to consolidate culture of innovation and creativity, and create effective indicators for boosting decision-making," he added.
In recent years, Saudi Arabia has made big strides in empowering women as part of massive changes in the kingdom.
Source: Gulf News
https://gulfnews.com/world/gulf/saudi/saudi-arabia-3-women-named-senior-aides-in-key-islamic-agency-1.89594650
--------
Turkish Woman, Burcu San, Becomes NATO Chief Deputy
July 29 2022
A Turkish woman has broken ground by becoming NATO's deputy assistant secretary-general, daily Milliyet has reported.
"Burcu San, 52, has been working in the alliance since 1998," the daily reported on July 29.
San, who served as the deputy assistant secretary-general for operations (DASG OPS) for years, was promoted to be the director for operations in March following a difficult qualification exam.
Her mission was to coordinate NATO's defence planning, crisis management and operational activities.
San started working in the alliance in 1998 and served in SFOR in Bosnia Herzigova and KFOR in Kosovo.
Born in the Turkish capital Ankara, she graduated from the international relations faculty of Ankara university ODTÜ.
Source: Hurriyet Daily News
https://www.hurriyetdailynews.com/turkish-woman-becomes-nato-chief-deputy-175735
--------
Netizens Roast Ratna Pathak Shah, Wife Of Naseeruddin Shah, Over Karva Chauth Remark
29th July 2022
Mumbai: Veteran Bollywood actress Ratna Pathak Shah got heavily trolled over her comments on the Hindu festival of Karwa Chauth.
Karva Chauth, a one-day festival celebrated annually by married Hindu women in which they observe fast from sunrise to moonrise and pray for the longevity of their husband.
Ratna in a recent interview said that women in the twenty-first century continue to practice antiquated customs like Karwa Chauth and termed it 'appalling'.
Several messages cropped up over Ratna's comment.
A user compared it to Muslim women wearing Hijab and tweeted: "Modern women wearing hijab is 'Freedom of choice' Modern women doing Karva Chauth is 'Appalling'!! Kahaan se Laato Ho Itna Doglapan."
Another said: "People commenting on my belief system is Appalling. I do Karwachauth cause I live in a free country where I CAN follow what I believe. I am a MODERN woman because I am not judgemental about others. I am also an INTELLIGENT woman because I know my rights."
"What a shameful thought ! Dare to say this to people who observe Lent or Roja ? #RatnaPathakShah," commented another.
One user quoted the popular show 'Sarabhai Vs Sarabhai' title track, in which she played the iconic character of Maya Sarabhai.
"#RatnaPathakShah #RatnaPathak Sarabhai Title song perfectly suits her. YE JO NAJAR ATE HAIN YE TOH WO HAI NAHIN."
One user wrote: "Why is #RatnaPathakShah having her husband, Naseeruddin Shah surname, is it not superstitious or regressive, conservative, let her first give up, Ratna is second wife of Naseeruddin and was living with him for years before he got a divorce from his first wife."
Source: Siasat Daily
https://www.siasat.com/netizens-roast-ratna-pathak-shah-over-karva-chauth-remark-2379285/
--------
Lebanese female MP exposes harassment culture inside parliament, says erotic magazines were left in her office
July 28, 2022
DUBAI: A newly elected Lebanese MP from the "change" bloc has accused several of her fellow politicians of intimidation and sexual harassment.
Cynthia Zarazir said that she found pornographic magazines, condoms and rotten food in the office assigned to her in parliament, and had been the victim of catcalling by MPs from the Amal bloc headed by Nabih Berri.
She added that the MPs had also likened her to a "zarzour," or cockroach, because of the word's similarity to her family name.
"When I entered the session, two MPs were sitting next to MP Ali Hassan Khalil and they proceeded to bully me over my family name saying here comes the 'cockroach,'" she told Lebanese channel MTV.
She described the situation as "utter chaos," adding that she had found files in her office under the name of "Hajj Mohammed" but had yet to determine the identity of the MP who used to occupy the office.
She continued: "Every day, I ask the employees at parliament for a proper parking spot. The first few days I had to use my friend's small car to be able to park properly. When I requested a bigger spot, I was told by MP Ali Hassan Khalil, 'Go buy a small car, you have the money for it.'"
On Twitter and Facebook on Tuesday, Zarazir spoke out about the harassment she had faced from her male counterparts.
"Ever since I entered parliament, I have not been shown any respect to suggest that those who I will be working alongside for the next 4 years are firstly, humans and secondly, respectable people.
"Being catcalled by men whose misogyny outweighs their masculinity, being given a dirty office littered with Playboy magazines, unused and dirty condoms in the drawers and on the floor, being bullied over my family name, and not given a parking spot.
"If this is how they treat an elected fellow MP, how will they deal with those who are voiceless?" she said.
Source: Arab News
https://www.arabnews.com/node/2131001/offbeat
--------
Pakistan women journalists face increased risk of attack, censorship: NCHR
30 July, 2022
Islamabad [Pakistan], July 30 (ANI): Pakistan has consistently ranked low on indices rating freedom of expression, and online spaces are no different. Women in particular face the brunt of harassment and abuse.
Pakistan women journalists reporting on critical issues face increased risks of attack and censorship.
Pakistan ranks 145 out of 180 with constant regulations and censorship of the media, as per the Reporters Without Borders World Press Freedom Index 2021. Laws such as sedition and defamation, particularly criminal defamation, have been used to pursue cases against journalists.
According to Geo TV, National Commission for Human Rights (NCHR) Chairperson Rabiya Javeri Agha on Friday said, "One of the biggest challenges in online spaces in Pakistan, evidenced by the breadth of research on the subject, is online violence and harassment."
"Freedom of the press and freedom of the media are cornerstones for any functioning, successful democracy," she said.
The remarks of the NCHR chairperson came during a meeting for female journalists to express their concerns and collectively address the challenges they face on a day-to-day basis including online violence and harassment.
The meeting was organised by the National Commission for Human Rights (NCHR), in collaboration with the Digital Rights Foundation (DRF) and the Centre for Excellence in Journalism (CEJ), where women journalists from across Pakistan took part, Geo TV reported.
A Pakistani lawyer and Internet activist, Nighat Dad, who runs a non-profit organisation working for Cyber rights, Digital Rights Foundation (DRF) said, "Online spaces are increasingly becoming hostile for women journalists and women in general."
She identified five ways online freedom of expression has been negatively impacted including legal restrictions, extra-judicial excesses, online violence and harassment, monitoring and gendered disinformation against women journalists.
While the Constitution of Pakistan provides safeguards for online speech in the form of Article 19 for free expression and Article 19(A) for the right to information, these freedoms have increasingly come under attack, Geo TV reported.
Freedom Network, a media watchdog, said that 33 journalists were killed for their work between 2013 and 2019 in Pakistan.
The report also revealed that journalists who work in print media are twice more likely to be targets of legal action than those who work in electronic media.
The country is one of the most dangerous places for journalists and the conditions for women scribes are even more appalling due to widespread online abuse, hatred and physical violence.
The Prevention of Electronic Crimes Act 2016 (PECA), particularly section 20, is frequently used to initiate proceedings against activists for critiquing state institutions. Women in particular face the brunt of harassment and abuse.
Women journalists are even more at risk of violence and threats due to the strict patriarchal societal norms in Pakistan.
A large number face threats in the form of rape, physical violence and intimidation in the form of public revealing of their personal data on daily basis. Journalists, citing growing cases of online bullying, say that these can incite violence and result in hate crimes, putting their safety at risk.
Experts say that given the poor statistics of gender inequality in Pakistan, women journalists have to go the extra mile within media spheres to earn high authority positions and standard wages as compared to their male counterparts.
Media in Pakistan is heavily censored and any criticism of those in power or establishment, a euphemism used for the all-powerful military, is frowned upon. The journalists who criticise the establishment face threats from the intelligence arm of the military, ISI, and are subjected to various forms of harassment. (ANI)
Source: The Print
https://theprint.in/world/pakistan-women-journalists-face-increased-risk-of-attack-censorship-nchr/1061386/
--------
Tunisian woman's wedding abandoned after groom's mother complains bride is short and ugly
28 Jul 2022
KUALA LUMPUR, July 28 — A Tunisian bride was left at the altar by the groom after his mother complained that she was short and ugly.
The man's mother was said to have only seen pictures of Lamia Al-Labawi and never in person before the ceremony, Yabaleft reported.
Upon seeing Lamia's appearance on the day of the wedding, the woman reportedly threw a fit and complained about the bride's physical appearance.
She said Lamia was not attractive enough for her son before telling him to abort the wedding.
The groom was pictured wiping his face with a handkerchief while the bride stood next to him.
Lamia has since taken to social media to lament about the unfortunate incident as she had spent a lot of money for preparations.
She said she was very embarrassed over the matter and could not look people in the eyes after the ceremony was stopped.
She said she could hear them talking about her behind her back and making snide remarks about her.
Source: Malay Mail
https://www.malaymail.com/news/life/2022/07/28/tunisian-womans-wedding-abandoned-after-grooms-mother-complains-bride-is-short-and-ugly/19775
--------
URL: https://newageislam.com/islam-women-feminism/iran-executes-soheila-abadi/d/127610
New Age Islam Islam Online, Islamic Website, African Muslim News, Arab World News, South Asia News, Indian Muslim News, World Muslim News, Women in Islam, Islamic Feminism, Arab Women, Women In Arab, Islamophobia in America, Muslim Women in West, Islam Women and Feminism