New Age Islam News Bureau
27 July 2022
• Location of Iranian Actor Nazanin Bahrami 'Not Known After She Is Detained'
• Female Empowerment Biopic 'Bergen' Finds Success in Mideast Cinemas
• Shamima Begum, the Daesh Bride Makes New Plea to Return To Britain
• Taliban Crackdown on Rights Is 'Suffocating' Women: Rights Group
• Why Arabic Media Coverage of Violence against Women Needs To Change
• German Woman Jailed For Taking Son to Syria To Join Daesh
Compiled by New Age Islam News Bureau
URL: https://newageislam.com/islam-women-feminism/houthis-torture-model-entesar-sanaa/d/127584
--------
Iran-Backed Houthis Torture Abducted Model Entesar Al-Hammadi in Solitary Confinement in Sanaa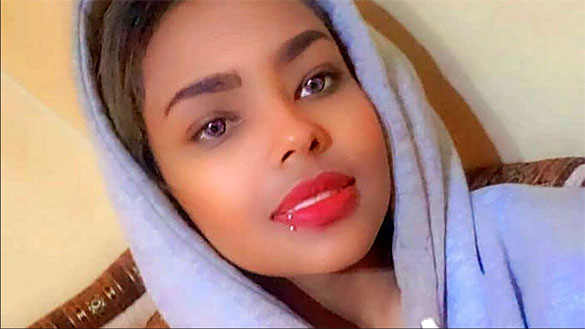 Abducted Model Entesar Al-Hammadi
-----
Saeed Al-Batati
July 27, 2022
AL-MUKALLA: The Iran-backed Houthis brutally tortured and placed abducted model Entesar Al-Hammadi in solitary confinement in Sanaa, government officials have warned.
The Houthis abducted the model and actress early last year after snatching her and a friend from a Sanaa street.
After her abduction, the militia tortured Al-Hammadi, subjected her to a virginity test and locked her alone in an isolated cell in the political security prison in Sanaa. She was then sentenced to five years' imprisonment on prostitution and drug charges.
The model has strongly denied the allegations and warned that she was abducted over her refusal to work with the group.
This week, a Houthi captor, Um Zaid, brutally attacked Al-Hammadi with electric wires, causing bruising on her face and body. It came after the model was found chewing khat, a natural stimulant widely consumed in Yemen.
Al-Hammadi was found outside her cell, a Sanaa source told Arab News by telephone.
The treatment of Al-Hammadi has sparked condemnation by Yemeni activists, journalists, government officials and lawyers who jointly called on the Houthis to immediately release the model.
Yemen Information Minister Muammar Al-Eryani said that Houthis subjected the model to "enforced disappearance, psychological and physical torture," and "illegally sentenced her to five years in prison when she refused to work with the militia's prostitution networks to trap political and media figures."
Al-Eryani accused the Houthis of breaching religious and tribal norms that give women immunity in such circumstances.
"The international community, the UN and human rights organizations that fight against violence against women are demanded to condemn the crimes committed by the terrorist Houthi militia against Yemeni women, and to put real pressure on its leaders to immediately and unconditionally release the artist Entesar Al-Hammadi, and hundreds of forcibly disappeared persons," the Yemeni minister said on Twitter.
Similarly, dozens of Yemeni activists, journalists, writers, judges, lawyers and academics wrote a joint petition on social media to condemn the Houthi captors for abusing the model, demanding her immediate release.
"She is subjected to beatings and harsh brutal treatment in the central prison in Sanaa because she has no support or intercessor within the Houthi authority in Sanaa ... Al-Hammadi is a young woman in her 20s and is the only breadwinner for her old blind Yemeni father and her elderly Ethiopian mother," the petition said.
Source: Arab News
https://www.arabnews.com/node/2130206/middle-east
--------
Location of Iranian Actor Nazanin Bahrami 'Not Known After She Is Detained'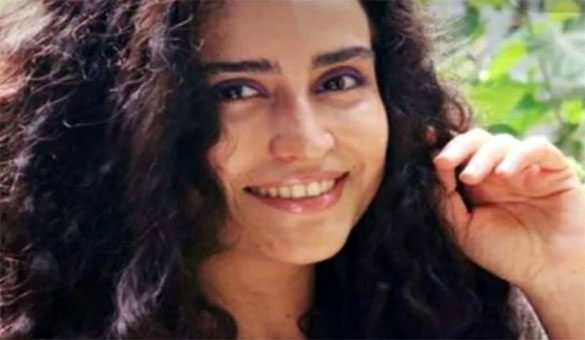 Nazanin Bahrami's family say that she was arrested while returning from work, and that her whereabouts are unknown. (rferl.org)
-----
July 27, 2022
The family of Iranian actor Nazanin Bahrami says she has been arrested by undercover police officers in the country's capital Tehran after she signed a statement hitting out at sexual abuse within her industry.
Ms Bahrami was just one of 800 women who recently signed a statement condemning sexual harassment and violence against women in the film industry in Iran.
The actor's relatives say Ms Bahrami was detained after undercover police officers approached her while she was coming home from work and they have no idea where she is currently located,Radio Free Europe Radio Liberty reported.
Iranian authorities have yet to publicly release a statement on Bahrami's case.
Women's rights are stringently restricted in Iran and wearing a headscarf is compulsory in public for all women, with those who do not wear a hijab, or have some of their hair on display while wearing a hijab, facing punishments ranging from fines to imprisonment.
Ms Bahrami's apparent arrest comes in the context of the Islamic Republic staging an operation to force women to wear the hijab – labelling women, many of whom are young, who infringe the rules as "bad-hijab".
The "morality police" have been arresting women in the crackdown, with reports that some officials have demanded public transport workers, staff in government offices, and banks not provide service to the so-called "bad-hijab" women. Medical settings and universities in some Iranian cities have been monitored by the "morality police" to ensure women are keeping their heads covered.
Masih Alinejad, an Iranian-American journalist and women's rights activist, told The Independent: "The irony in the Islamic Republic of Iran is that although the entire system is purportedly protective of women in the words of the officials, many Iranian women in various industries have been facing sexual abuse by people connected to the regime.
"These women are often intimidated into silence. Some like Reyhaneh Jabari have even been executed. Rayhaneh, an interior designer, had faced raped by an official of the Islamic republic of Iran."
"When she resisted her rapist, she ended up being executed. In Iran, laws are geared to punish Iranian women seeking justice against sexual assault," she said.
Reyhaneh Jabari, who was 26, was hanged in the Rajaie Shahr prison outside Tehran in 2014 for allegedly killing a man whom she alleged was trying to rape her. Prominent human rights organisations, including Amnesty International, called for Jabari not to be subjected to the death penalty.
Jabbari was arrested in 2007 for the murder of Morteza Abdolali Sarbandi, who was an ex-intelligence ministry worker. She claimed she stabbed Sarbandi in the back because he was attempting to rape her but insisted he was in fact killed by another individual.
Source: Yahoo
https://news.yahoo.com/location-iranian-actor-nazanin-bahrami-041349823.html
--------
Female empowerment biopic 'Bergen' finds success in Mideast cinemas
July 26, 2022
DUBAI: Musical biopic "Bergen" has hit new heights in the Middle East and is being touted by theater chain Vox Cinemas as the most successful Turkish movie screened in the region
The biopic has reportedly garnered more than 371,000 admissions across eight markets in five weeks, breaking box office records. The film has also made history by being the first Turkish movie to be released in Saudi cinemas, according to Vox Cinemas.
"Bergen" tells the true-life story of the eponymous singer and her transformation from a promising cello player to a world-famous singer in the 1980s. Known as "The Queen of Arabesque," she garnered a cult following and fought to continue performing despite enduring a violent relationship with her husband, who ultimately shot and killed her in 1989.
Directed by Caner Alper, "Bergen" stars Farah Zeynep Abdullah in the lead role and is currently showing across cinemas in Saudi Arabia, UAE, Kuwait, Bahrain, Qatar, Lebanon and Oman.
According to Variety, the film sparked heightened awareness of the government's treatment of perpetrators of femicide after the country left the Istanbul Convention, a Council of Europe treaty that requires signatories to counter violence against women, in 2021.
Source: Arab News
https://www.arabnews.com/node/2129926/lifestyle
--------
Shamima Begum, the Daesh Bride Makes New Plea to Return To Britain
July 26, 2022
LONDON: A Daesh bride who left her home in London aged 15 to join the terror organization has made a new appeal to return to the UK, the i newspaper reported.
Shamima Begum, 22, was stripped of her British citizenship in 2019 after she travelled to Syria. She now wants to be "used as an example" to warn other Britons against the dangers of turning to extremism.
She said: "I could be used as an example, like you don't want to end up like her. If it stops children making the same mistake that I made of course use me as an example. Tell the kids, 'don't be like her, don't become like her.'"
Begum also claimed she could act as a "voice against radicalization."
She left the UK in 2015 with her school friends Amira Abase and Kadiza Sultana and is now living at Al-Roj prison camp in Syria where she was captured. The camp is run by the Kurdish Syrian Democratic Forces, and she is now awaiting trial by the group.
While claiming she wanted to be "as British as possible," Begum admitted that she expected to spend the rest of her life in war-torn Syria. "That's how I feel and that's what it looks like," she added.
Her parents were born in Bangladesh, and she left her school in east London to travel to Syria to join Daesh. There, she married a Daesh fighter and gave birth to three children, all of whom died in infancy.
She has previously made attempts to restore her British citizenship but failed in her Supreme Court bid to return to the UK and fight her case in person.
Source: Arab News
https://www.arabnews.com/node/2130146/world
--------
Taliban crackdown on rights is 'suffocating' women: Rights group
27 July ,2022
The lives of Afghan women and girls are being destroyed by a "suffocating" crackdown by the Taliban since they took power nearly a year ago, Amnesty International said in a report released Wednesday.
After they captured the capital, Kabul, in August 2021 and ousted the internationally backed government, the Taliban presented themselves as having moderated since their first time in power, in the 1990s. Initially, Taliban officials spoke of allowing women to continue to work and girls to continue their education.
Instead, they have banned girls from attending school from seventh grade, imposed all-covering dress that leaves only the eyes visible and restricted women's access to work.
Amnesty said the Taliban have also decimated protections for those suffering domestic violence, detained women and girls for minor violations and contributed to a surge in child marriages. The report also documented torture and abuse of women arrested by the Taliban for protesting against restrictions.
"Taken together, these policies form a system of repression that discriminates against women and girls in almost every aspect of their lives," the report said. "This suffocating crackdown against Afghanistan's female population is increasing day by day."
The group's researchers visited Afghanistan in March as part of a nine-month-long investigation conducted from September 2021 to June 2022. They interviewed 90 women and 11 girls, between 14 and 74 years-old, across Afghanistan.
Among them were women who were detained for protests and described torture at the hands of their Taliban guards, including beatings and threats to kill them or their families.
One university student who was detained said she was electrically shocked on her shoulder, face, neck and elsewhere, while the Taliban shouted insults at her. One held a gun at her and told her, "I will kill you, and no one will be able to find your body."
Another woman told Amnesty that the guards beat her and other women on the breasts and between the legs, "so that we couldn't show the world." She said one told her, "I can kill you right now, and no one would say anything."
The report said rates of child, early and forced marriage in Afghanistan are surging under Taliban rule.
The increase is fueled by Afghanistan's economic and humanitarian crisis and the lack of educational and job prospects for women and girls, it said. The report said it also documented cases of forced marriages of women and girls to Taliban members — under pressure by the Taliban member or by the women's families.
One woman from a central province of Afghanistan told Amnesty that the economic collapse compelled her to marry off her 13-year-old daughter to a 30-year-old neighbor in exchange for 60,000 Afghanis (around US$670). She said she felt relieved because her daughter "won't be hungry anymore."
She said she was also considering the same for her 10-year-old daughter but was holding off in hopes the girl could get an education and eventually secure a job to support the family. "Of course, if they don't open the school, I will have to marry her off," she added.
"You have a patriarchal government, war, poverty, drought, girls out of school. With all of these factors combined … we knew child marriage was going to go through the roof," said Stephanie Sinclair, director of Too Young to Wed, who was quoted in the report.
The Taliban seized Kabul as US and NATO forces were withdrawing from Afghanistan, ending a nearly 20-year war against the Taliban's insurgency. The world has refused to recognize the Taliban's rule, demanding it respect human rights and show tolerance for other groups. The US and its allies have cut off billions in development funds that kept the government afloat, as well as froze billions in Afghan national assets.
This sent the already shattered economy into freefall, increasing poverty dramatically and creating one of the world's worst humanitarian crises. Millions, struggling to feed their families, are kept alive by a massive UN-led relief effort.
Amnesty called on the international community to take action to protect Afghan women and girls.
"Less than one year after the Taliban's takeover of Afghanistan, their draconian policies are depriving millions of women and girls of their right to lead safe, free and fulfilling lives," said Agnès Callamard, Amnesty secretary general.
"If the international community fails to act, it will be abandoning women and girls in Afghanistan, and undermining human rights everywhere," she said.
Source: Al Arabiya
https://english.alarabiya.net/News/world/2022/07/27/Afghanistan-Taliban-crackdown-on-rights-is-suffocating-women-says-Amnesty
--------
Why Arabic media coverage of violence against women needs to change
26 July, 2022
This article is part of The New Arab's States of Journalism series, a sustained exploration of freedom, repression, and accountability in MENA and global media landscapes. Read more of the series' articles here.
Recent gender-based violent crimes in the Middle East and North Africa region have provoked mass fury in Arab societies and via social media.
But the brutal murders last month of Naira Ashraf, from Egypt, and Iman Rasheed from Jordan have also brought attention to sensationalist Arabic media coverage of violence against women.
While Women make up 49.7% of MENA's 345.5 million population, they still struggle to gain equal representation and be heard on all fronts.
From sensationalism to victim blaming, Arab media outlets and media personalities often opt to cover gender-based violence (GBV) in a manner that is disrespectful to victims and their families, and one that defies global journalistic ethical standards.
The media often perpetuate victim blaming in various ways. This can be carried out in subtle and indirect forms, by highlighting specific details while reporting on GBV or focusing on the victim's attire, for example, her head covering, or her type of clothing.
Other details might include references to the victim's 'way of life', or 'manners'. When referring to Naira Ashraf, for example, one reporter is heard asking a neighbour, "we heard she was as innocent as a little blind kitten." The reporter here compares the victim, a fully grown 21-year-old woman, to a voiceless, baby animal.
Sensationalist headlines and personal images of victims, most likely pulled from their personal social media accounts without permission, are other infractions that some Arabic media commit.
Insinuating that victims were in relationships with their perpetrators or that the way they acted or dressed is to blame for their fate is something that often also creeps into news stories.
In such coverage, the focus is on the victim's appearance, looks, and manners, which should not have anything to do with the crime that was committed and the fate of the victim.
Another ethical violation often committed by media outlets is the posting of brutal video clips. In the recent murder cases of Naira Ashraf and Iman Rasheed, media outlets posted videos of the murders as they unfolded, ignoring how this violates journalistic ethical standards and the impact these violent clips have on victims' families and loved ones.
Justifying a perpetrator's crime is another clear infringement that is often noticeable in Arab media coverage of gender-based violence. Stories on spousal murders or spousal abuse will often start with a headline that justifies the 'why' of the murder or the attack.
He killed her because he suspected she was cheating on him, or he was a jealous husband who was afraid she was going to leave him.
Glorifying or romanticising the murderer is also a common theme, which is especially manifest in media reports on honour crimes.
Although there have been efforts by MENA governments to end honour killings, which are crimes committed against a family member who is suspected of acting in a way that has brought shame onto the family's honour, the practice is still fairly common.
According to Statista, as of 2019, 27% of Algerians, 25% of Moroccans, and 21% of Jordanians believed the practice was acceptable. The region's media often confirm this view in how they cover honour killings.
Headlines that justify the killings or explain the killer's reasoning are extremely common. When the term 'honour killing' is used in a headline, this confirms that the practice is accepted.
These examples demonstrate the bleak reality that MENA women face when dealing with media coverage, especially on issues of GBV. What exacerbates the issue is the lack of equal representation of female reporters in newsrooms across MENA.
In the Gulf region, for example, even though men and women study and graduate from the same media universities, social norms impose glass ceilings that prevent female reporters from acquiring journalism jobs or advancing their media careers.
These same social norms prevent female reporters in the region from covering a variety of media topics, compared to their male counterparts.
Yet, with the high number of gender-based violence recorded in the region more female reporters are sorely needed. The MENA region ranks the second highest in the world in terms of GBV, where at least 35 percent of women and girls have experienced violence in some form by an intimate partner.
According to Amnesty International, "despite some limited reforms, [MENA] women continue to face entrenched discrimination and daily violence amid the abject failure of governments to stamp out arbitrary arrests, abductions, assassinations, so-called 'honour' killings and other forms of gender-based violence".
GBV can take many forms, including intimate partner violence (IPV), non-partner violence, honour killings, GBV against children, female genital mutilation, sexual harassment and cyber GBV.
In Egypt alone, attempted murder cases by a family member against a woman reported during the first quarter of 2022 reached 43 cases, while GBV cases by a family member stood at 150.
Hence, in a region where GBV is so common, it is imperative that media outlets and prominent media personalities exercise more sensitivity when covering such crimes.
The media's role is to inform audiences and correct dominant stereotypes about GBV while protecting victims and their families and not displaying their personal lives in public.
Yet often such coverage, if not sensationalist, is lacking and offers no information, statistics or quotes from advocates or experts on GBV. In other examples, especially if the victim leads a life that does not fit the conservative traditions of the region, coverage often points to the victim as the guilty party, instead of blaming the perpetrator who took her life.
These harmful discourses are problematic for many reasons, as accurate reporting is crucial in enabling women and girls to have any chance at receiving justice.
According to Equality Now, stereotypical reporting by media outlets on "violence against women has both an immediate and a cumulative effect. It says to individual perpetrators that there is some justification for assaults on women".
This inaccurate coverage also impacts society, as it affects how communities perceive certain gender-based violent crimes and whether or not they believe justice can be attained.
In other words, the media can either offer fair and balanced reporting that educates the public and raises awareness of gender-based violence, or they can continue to spread sensationalist and stereotypical coverage of women that does more harm than good.
Current media coverage in the Middle East seems to exacerbate the gender-based violence and oppression that women experience daily, rather than contributing to understanding and ending it.
Nahed Eltantawy (she/her) is a Professor of Journalism and Associate Dean at the Nido R. Qubein School of Communication at High Point University.
Source: The New Arab
https://english.alaraby.co.uk/analysis/how-arab-media-misrepresents-violence-against-women
--------
German woman jailed for taking son to Syria to join Daesh
July 26, 2022
BERLIN: A German woman was convicted Tuesday of membership in the Daesh group and other offenses for traveling to Syria to join the organization with her young son. She was sentenced to 3 1/2 years in prison.
The Duesseldorf state court said Verena M., whose full name wasn't released in line with German privacy rules, was convicted of membership in a foreign terrorist organization and abduction of a minor, among other charges.
The court found that the defendant traveled to Syria in 2015 with her son, then aged 5, without the knowledge of the child's father. It found that she ran the household and brought up her son in line with Daesh ideology while her new husband fought for the group, and that the couple had two Kalashnikov rifles.
The child was lucky to emerge unscathed from two bombing attacks during their time with Daesh, judges found. The defendant surrendered to Kurdish forces in 2019. She and her three children — two more were born in Syria — were repatriated to Germany in October last year.
The case is one of several in Germany involving women who traveled to Daesh-held terroritory. Last month, a German who took her young daughter to Syria and allegedly took advantage of an enslaved Yazidi woman was given a sentence of three years and three months.
Source: Arab News
https://www.arabnews.com/node/2129891/world
--------
URL: https://newageislam.com/islam-women-feminism/houthis-torture-model-entesar-sanaa/d/127584
New Age Islam Islam Online, Islamic Website, African Muslim News, Arab World News, South Asia News, Indian Muslim News, World Muslim News, Women in Islam, Islamic Feminism, Arab Women, Women In Arab, Islamophobia in America, Muslim Women in West, Islam Women and Feminism