New Age Islam News Bureau
9 Apr 2019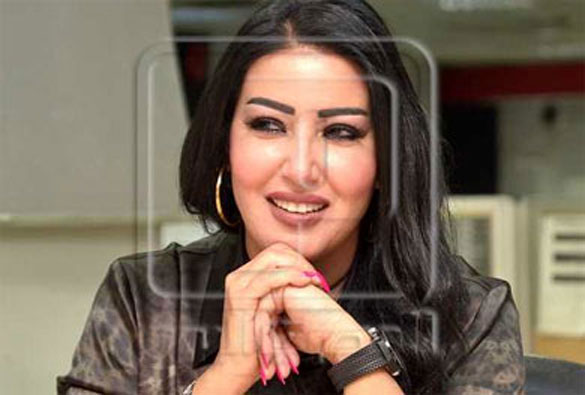 Saudi Arabia has responded to outrage over the honoring of Egyptian actress Somaya al-Khashab
-----
• 250 Jewish and Muslim Women Launch Campaign against Racism
• Saudi Arabia Denies Granting Egyptian Actress a Replica of the 'Seal of Mohamed'
• 'Iranian Women Breed Terrorists': Israeli Military's 'Genocidal' Tweet Goes Viral
• Why Muslim Women In Rural Bengal Don't Trust BJP On Triple Talaq
• One-Third of All Pakistan's Punjab Women Aged 15-64 Have Faced Violence: UNFPA Survey
• Mohammad Bin Zayed Receives First Certified Emirati Women Fire-fighters
Compiled by New Age Islam News Bureau
URL: https://www.newageislam.com/islam-women-feminism/indonesia-court-upholds-blasphemy-verdict/d/118273
--------
Indonesia Court Upholds Blasphemy Verdict against Woman Who Complained About Muslim Call to Prayer
April 9, 2019
JAKARTA (THE JAKARTA POST/ASIA NEWS NETWORK) - Indonesia's Supreme Court has upheld the blasphemy verdict against a Buddhist woman who was convicted for complaining about the volume of the adzan (Islamic call to prayer).
In a ruling dated March 27 and posted on the court's website on Monday (April 8), the panel of justices rejected the appeal by Meiliana, a Chinese-Indonesian resident of Tanjungbalai, North Sumatra, and upheld her 18-month prison sentence.
Supreme Court spokesman Abdullah confirmed the ruling, although he said that he did not yet know the justices' considerations in the case. "We are still waiting for the process to be completed," Abdullah said.
The case of Meiliana, who is the first person to have been sentenced to jail for complaining about the volume of a mosque's speakers, dated back to 2016 when she reportedly said the adzan was "too loud" and "hurt" her ears.
She asked a neighbour to lower the speaker's volume, but her private comment, which became the talk of residents in the following days, enraged Muslims who claimed to have been offended by her remarks.
Rumours quickly spread that a woman of Chinese descent wanted to "ban the adzan". It further snowballed and triggered a riot that saw a mob burn and destroy several Buddhist temples in the city.
The Supreme Court ruling met with immediate criticism from human rights groups, who argued that it further tarnished the reputation of Indonesia, a Muslim-majority country, which used to be beacon of tolerance.
Amnesty International Indonesia executive director Usman Hamid said while the ruling was disappointing, it had anticipated the outcome as no one who has been charged with blasphemy in Indonesia has ever been acquitted. "We always see that in a blasphemy case in Indonesia, such as in Meiliana's case, the pressure from the masses usually determines the course of the ruling," Usman said.
He pointed out that the police charged Meiliana with blasphemy amid public pressure following the issuance of a fatwa by the North Sumatra chapter of the Indonesian Ulema Council, which deemed Meiliana's complaint "demeaning and insulting toward Islam".
Indonesia officially recognises six religions, however, rising conservatism - coupled with the implementation of the Blasphemy Law - has seen people from minority religious groups fall victim to intolerance.
One of the most high-profile victims of the draconian law to date was former Jakarta governor Basuki Tjahaja Purnama, a Christian of Chinese descent, who was sentenced to jail for blasphemy following a string of sectarian rallies staged by Muslim conservatives.
Institute for Criminal Justice Reform executive director Anggara called the ruling a "bad precedent for freedom of expression and religion" in the country.
When Meiliana was sentenced to jail last year, executives of the country's two largest Islamic organisations, namely the Nahdlatul Ulama (NU) and Muhammadiyah, criticised the verdict, saying that such complaints should not be regarded as blasphemous.
Meiliana's lawyer Ranto Sibarani said he was surprised at the court's ruling as he expected the justices to grant the appeal, saying that there was no evidence that she had committed blasphemy or attempted to ban the adzan in Tanjungbalai.
https://www.straitstimes.com/asia/se-asia/indonesia-court-upholds-blasphemy-verdict-against-woman-who-complained-about-muslim
--------
250 Jewish and Muslim Women Launch Campaign against Racism
By MATHILDE FROT
April 8, 2019
Some 250 Jewish and Muslim women have pledged to stand shoulder to shoulder against racism at an event attended by Rachel Riley and Met Police commissioner Cressida Dick.
The group launched their new #ActiveAllies campaign at an annual conference hosted by the Jewish and Muslim women network Nisa-Nashim at the University of Westminster on Sunday.
Delegates vowed to encourage and enable Jewish and Muslim women to speak out about hatred against the other faith group and against all other women.
Among the list of pledges, they committed to urging political parties to review their processes for preventing and dealing with allegations of Islamophobia and antisemitism.
The group held a vigil held for the victims of attacks in Christchurch and Pittsburgh, with delegates praying together and performing a song featuring lyrics in Hebrew, Arabic and English.
The Met Police commissioner told delegates: "It's important to celebrate what we have in common.
"It's important to recognise differences and respect them. And it's important to work together for a better future.
"I believe that as citizens we all need to challenge the casual nastiness that there is around at the moment, celebrate the successes and shout about the positivity."
Other speakers included London Deputy Mayor Debbie Weekes-Bernard and Hope Not Hate's Jemma Levene.
Nisa-Nashim's co-chairs Laura Marks OBE and Julie Siddiqi said: "For too long in both of our faiths communities we have seen insular thinking when it comes to tackling hatred.
"The time for talking is over, now it's time for us to take united action together.
"The devastating attacks on innocent people in both Pittsburgh and Christchurch have strengthened our resolve and we commit to be #ActiveAllies.
"It's not enough, nor is it right, to only stand for ourselves. We are in this together, as Jewish and Muslim sisters, especially when the hatred is targeted at women."
https://jewishnews.timesofisrael.com/250-jewish-and-muslim-women-launch-campaign-against-racism/
--------
Saudi Arabia Denies Granting Egyptian Actress a Replica of the 'Seal of Mohamed'
April 8, 2019
Saudi Arabia has responded to outrage over the honoring of Egyptian actress Somaya al-Khashab by the Saudi Arabia Producers and Distributors Association, following claims on social media that she had been awarded a replica of the 'Seal of Mohamed', a highly sacred Islamic object.
The committee for the third Saudi Women's Forum published a statement on Sunday saying that claims circulating on on social media over Khashab's honoring is inaccurate, as she did not receive any replica of the 'Seal of Mohammed'.
The 'Seal of Mohammed' was used by the prophet of Islam on several letters sent to foreign dignitaries. It is considered a sacred relic for Muslims around the world.
The statement added that Khashab's participation was based on a letter received by the committee from the 'Egyptians in Love of the Gulf Society', asking for her participation as she is president of the Culture and Art Society.
Her participation was to express the status of Saudi women outside the kingdom from the point of view of a foreign audience.
The committee said out that in light of the cultural exchange between Saudi Arabia and Egypt, Khashab's participation came in a speech in which she expressed her appreciation and pride for what Saudi women have accomplished.
It stated the honor was limited to eight Saudi women, distinguished in scientific and practical fields.
The committee concluded by stressing that the honor was reserved for Saudi women only, while commemorative shields were distributed towards participants such as Khashab.
https://www.egyptindependent.com/saudi-arabia-denies-granting-egyptian-actress-a-replica-of-the-seal-of-mohamed/
--------
'Iranian Women Breed Terrorists': Israeli Military's 'Genocidal' Tweet Goes Viral
8 April, 2019
The Israeli army's official Twitter account has come under fire after posting a racist tweet insinuating that Iranian babies still in the womb are "terrorists".
The tweet follows a current meme trend where a word is put inside a pregnant figure to illustrate how deep certain tendencies or habits can be embedded within humans or a groups.
Many have used the new trend to joke about their love for a certain food, coffee or to joke about personal quirks.
The Israeli army took part, with the tweet saying "Iran breeding in the Middle East", then the word "terror" inside the womb.
The tweet, which currently has at least 1,200 retweets, has been denounced by people across the world as racist and encouraging genocide, with many in the replies urging fellow tweeters to report the tweet.
"Delete this tweet and your account you racists," one person replied to the Israeli army account.
"I see that you took time out of your busy schedule of slaughtering Palestinian children to tweet this bulls**t :-)" another said in a tweet.
Official Israeli spokespersons and politicians have made comments about Palestinian, Muslim and Arab mothers and children viewed as dangerous before.
Israeli lawmaker Ayelet Shaked appeared to call for the slaughter of Palestinian mothers who give birth to "little snakes" in one infamous Facebook post during the 2014 massacre of Gaza, which has since been deleted.
"They are all enemy combatants, and their blood shall be on all their heads. Now this also includes the mothers of the martyrs, who send them to hell with flowers and kisses. They should follow their sons, nothing would be more just," she wrote in Hebrew. "They should go, as should the physical homes in which they raised the snakes. Otherwise, more little snakes will be raised there."
Israel's Operation Protective Edge in Gaza that year left 1,462 civilians - including 495 children and 253 women - dead.
https://www.alaraby.co.uk/english/news/2019/4/8/iranian-women-breed-terrorists-israeli-militarys-genocidal-tweet
--------
Why Muslim Women In Rural Bengal Don't Trust BJP On Triple Talaq
09/04/2019
By Piyasree Dasgupta
MALDA, West Bengal —Sofura Bibi fiddled with the border of her printed blue cotton saree and stared at the ground for nearly a minute before looking up.
"Yes? No no," she said, sounding startled, when she was told that instant triple talaq was banned in the country. Sofura, who estimated she is about 40 years old, lives in Harishchandrapur, a village in Malda where tiny clusters of concrete houses stand amid rice fields and rows of thatched mud huts.
There aren't many seats in Bengal where the Bharatiya Janta Party (BJP) fancies its chances, but paradoxically this border-district with a slender Muslim majority is one of them.
Last year, 29 of the 202 panchayat seats (technically called samitis) the Bharatiya Janta Party (BJP) won in Bengal were in Malda, presenting an interesting challenge of consolidating the region's Hindu population by projecting Muslims as a threat, while also somehow reaching out to Muslim women by popularising the BJP's efforts to criminalise triple talaq.
Sreerupa Mitra Chaudhury, the BJP's candidate from Malda South constituency, has taken to posting videos of Muslim women joining the party on her Facebook page. "There should be two surgical strikes in West Bengal. One in Kalighat, one in Kotwali. Our woman CM and the woman MP from Malda has failed to protect women. When the triple talaq bill was passed in the Lok Sabha, the Muslim MP from here opposed it. It is condemnable," Chaudhury is seen saying in a video, accompanied by visuals of her briefly clutching a BJP flag along with half a dozen Muslim women, and shouting 'Narendra Modi zindabad'.
Meanwhile Sanjeet Mishra, Malda's BJP district president and former Rashtriya Swayamsevak Sangh (RSS) member has been betting on Hindu fears.
"Now Hindus are a minority in Malda. And there is a sense of fear," Mishra told HuffPost India. "Twenty years back, people mocked us when we said this but now they are coming and telling us, you were right. If BJP doesn't win this time, it won't be possible for us to stay in this country anymore. Now people know we were saying the truth all along."
It is hard to say if this double-barrel messaging will work.
Several Muslim women interviewed by HuffPost India seemed unaware of that that the instant Triple-talaq provision of Muslim personal law had been revoked in December 2018, but readily associated the BJP with violence and prejudice directed at their community.
"I cannot remember. What did they do?" said 45-year-old Munjerina Bibi, who binds beedis for a living in Noyagram village in Malda, when asked about triple talaq. But she said someone had told her that BJP wants to send Muslims away to Bangladesh. Munjerina earns Rs 100-120 for binding around 1000 bidis over a day-and-half. Her husband works as a labourer and occasionally goes to other districts and states to work. Munjerina has heard about Afrajul Khan, a man from a village a few kilometres away from hers, who was hacked and burned to death by a man claiming to be some sort of a 'Hindutva warrior'.
"I've heard Modi and his party is beating up Muslims everywhere," Munjerina said. "Let them not come here."
Across Malda, Muslim women had much to discuss about the BJP's five-tenure at the Centre — its just that triple talaq didn't figure very high on the list.
In Shujapur, Shakila, a 50-year-old widow, said she had heard "something" about triple talaq, but didn't know what the ban was about. The "ban" she did want to talk about was the note-ban, or demonetisation of 2016, which she said had ruined her tailoring business.
A customer told Shakila the afternoon of 9 November 2016 that government has banned some currency notes. "She paid me fifty rupees for altering five kurtas and said she didn't want to spend her cash, but had to think about me," she said. At first Shakila thought it had something to do with 'fake notes' but shopkeepers in her neighbourhood explained that old notes were banned. Shakila spent the next week running from banks to neighbours houses to figure what she'd do with the four-five thousand rupees she had saved up. She only got her notes exchanged after three weeks after falling sick twice while queuing up at a bank. "One day, I stood for three hours and came back empty handed,' she said.
The centrally-administered Goods and Service Tax (GST), rolled out the next year, Shakila said, had further impoverished her family by raising the prices of daily necessities.
"Demonetisation ended, but with GST, everything is more expensive," she said. "Even if I go to buy a bedsheet, the shopkeepers say that price has increased because of GST."
If the central government was so concerned about Muslim women, Shakila said, "Give us jobs."
Nazma, the 31 year-old mother of a teenage son, agreed.
"I was married when I was 16. I took my boards after I was married," Nazma said. "Triple talaq ban and all is fine, but why are we so dependent on men? Because I have no job. Even if we could get work as teachers in primary schools or somewhere, it would be of big help."
Sofura has lived in the village in Malda, a West bengal district that shares a long border with Bangladesh, for nearly 20 years and though she insisted she doesn't 'work', her day is spent on a string of unpaid jobs — helping her farmer husband in the small patch of land he owns, cooking for the family, cleaning her mud hut, washing, taking care of children and tending to goats. Sofura never went to school and doesn't have a phone. Of the couple of times she had heard about BJP in the past year, 40-year-old Sofura said 'it was something about them stopping the sale of cow meat''. "I have lived here for years, never heard the Hindus ask us to stop. People eat their own food here and don't bother others," she said.
On circling back to instant triple talaq, Sofura said she has not heard any 'new law' about it.
HINDUTVA VERSUS TRIPLE TALAQ
District president for the BJP, Mishra, mentioned a conversation he recently had with an imam in Malda. "The imam asked me, what is the problem between Hindus and Muslims? I said 'nothing'," he said.
"'But', I told him, 'you stop slaughtering cows and there will be no more issues between us'," Mishra added.
Down the road from Sofura's house, at Gol More, 50-year-old Ghulam Mohammad runs a tea-shack, a stall he said has been around for 70 years now and used to belong to his father.
Over the past year, Mohammad had noticed something 'strange'. For decades, party workers visited villages with pamphlets — the party symbol printed on it — and asked them to vote on that symbol. Starting last year's panchayat polls, Mohammad said, men from BJP knocked on the doors of Hindu households and loudly said 'Jai Shri Ram' and asked for their vote. Some of the men making rounds of the houses, he said, didn't 'look like locals'. "I've heard men come the night before from outside and then go knocking on doors in the morning," he said. Mozamel, a small-time labour present at the tea-stall said, in his village, he doesn't see too many BJP people anyway. "There are mostly Muslim houses. I think they don't want to get there," he said.
The polarisation has incited a sharp response from Sofura's village. The ban on instant triple talaq have not gone down well with many Muslim men, and a man in the village said, "The Prime Minister has left his wife and doesn't take care of her. That woman has appealed so many times. The BJP is meddling with the laws of the shariat, can they ask their leader to first put his house in order?". He added that women or men won't accept any marital law above the law of the religion.
POLITICS AND WOMEN'S RIGHTS
Mausum Noor, the Trinamool Congress's candidate from Malda North constituency, has zero-ed in on the BJP's mixed messaging. Noor's family has deep roots in the region: Noor's grandfather ABA Ghani Khan Choudhary's name pops up everywhere in Malda — in names of engineering colleges, schools, hospitals. In 2014, when Congress faced major drubbing everywhere else, Noor went on to win from her constituency. Early this year she switched to Trinamool Congress, leading Rahul Gandhi to call her a traitor at a rally in the district.
One afternoon in April, Noor, clad in a checked red saree, hopped off her jeep which trailed a convoy of motorcycles to greet locals in Harishchandrapur.
"The decision to ban triple talaq was not made after talking extensively with people from the community," Noor told the small crowd that had gathered. "The government wanted to push it to simply score one over Muslims. We do not support the way it was done."
REALITY CHECK
For Muslim women fighting for their marital rights, the BJP's vociferous support for the ban on instant triple talaq has complicated their struggle. Some, like Nazia Elahi Khan — a lawyer who represented one of the petitioners what became the triple-talaq case adjudicated by the Supreme Court —has joined the BJP and is frequently seen at their rallies. "I have sent at least 40 petitions to the government, state women's commission to intervene and look into cases of women who have been driven out of their homes. I have got no response from them," she said.
Others, like Khan's client, Momtaz Khatun, are more circumspect.
Instead of making triple talaq a poll issue, Khatun said, all parties should properly explain women how to defend their rights.
"It could be BJP, Trinamool, CPM, I appeal to all parties to help us," she said.
She does however, has a bone to pick with Banerjee's government: Khatun's husband, a West Bengal civil services officer is a member of the executive body of the Haj Committee in Bengal. Two years after their marriage was arranged in 2010, Khatun's husband sent her a letter on speed-post with talaq scribbled on it thrice.
While a local court actually ruled in Khatun's favour, her husband has challenged the order and continues to thrive in the security of his government job. Khatun, however, is fending off pressure from her community to accept the terms of her divorce.
"Community pressure is very strong," she said.
https://www.huffingtonpost.in/entry/in-rural-bengal-triple-talaq-wont-win-bjp-muslim-womens-votes_in_5cab9d2fe4b02e7a705c073a
--------
One-Third of All Pakistan's Punjab Women Aged 15-64 Have Faced Violence: UNFPA Survey
Inamullah Khattak
April 08, 2019
A third of all women in Punjab between the ages of 15 and 64 have faced some form of violence, according to a survey conducted by the United Nations Population Fund (UNFPA).
The survey, funded by the UK's Department for International Development (DFID), was conducted in collaboration with the Bureau of Statistics and Punjab Commission on the Status of Women, and sampled 32,000 households from 36 districts of Punjab.
The Pakistani woman: Where does she stand and where is she going?
Joanna Reid, the head of DFID Pakistan, said the results of the survey — which was part of generating data to advance women's economic and social well being in Pakistan project — "tell us we have a long way to go" to empower Pakistani women.
"DFID believes passionately that women's empowerment and participation are critical for building a prosperous Pakistan," she is quoted as saying in a UNFPA press release. "This survey tells us we have a long way to go. There are barriers in society and in the ways women feel about themselves. I hope these data will help government, communities, families and women themselves to build a more inclusive Pakistan where women are treated as and feel like equals."
Differently-abled women have it even harder, according to Fauzia Viqar, the chairperson of the Punjab Commission on the Status of Women.
"Women with disabilities experienced higher incidence of violence (10 per cent) in the past 12 months," she observed. "And 53 per cent of all women with disabilities (ages 15-64) are not involved in education and employment."
Lina M. Mousa, UNFPA's representative in Pakistan, said that the survey results are meant to "provide evidence and baseline data to inform policies, legislations and programmes to protect women and girls from sexual and gender-based violence".
While Pakistan has made progress in "creating an enabling environment to empower women ... through progressive legislation, policies and interventions", the country still has to battle through "entrenched socio-cultural norms, inadequate resources and implementation mechanisms and lack of data", the UNFPA report noted.
The shortcomings, the UN organisation said, "undermine" the country's overall efforts in this regard, and results in gender inequality in sectors including education and employment.
https://www.dawn.com/news/1474767/one-third-of-all-punjab-women-aged-15-64-have-faced-violence-unfpa-survey
--------
Mohammad Bin Zayed Receives First Certified Emirati Women Fire-fighters
April 08, 2019
Abu Dhabi: His Highness Shaikh Mohammad Bin Zayed Al Nahyan, Crown Prince of Abu Dhabi and Deputy Supreme Commander of the UAE Armed Forces, on Monday received at Qasr Al Bahr Majlis the first certified Emirati women firefighters, who have recently graduated from a Women Firefighting Course in Sharjah.
"The UAE woman is always proving her worth in performing all the national tasks assigned to her, excelling herself in fulfilling her responsibilities and meeting her obligations," Sheikh Mohamed told the Emirati firefighters after congratulating them on their graduation from the course.
"The UAE, under the leadership of President His Highness Shaikh Khalifa Bin Zayed Al Nahyan, set women's empowerment on top of the country's national priorities, with women now being true partners and contributors to the national developmental drive and strategic plans for the nation's present and future," the Abu Dhabi Crown Prince continued to say.
The graduates expressed their appreciation for the paramount concern paid by the country's wise leadership to Emirati women and hailed the support provided by the UAE President and Abu Dhabi Crown Prince for empowering women across all walks of life.
The firefighters passed the foundation as well as the vocational training phases of the course which comprised training on job-related issues at the Police Academy in Sharjah and the Civil Defence Academy.
The training features hands-on exercises to enable the participants master new skills in addition to group activities to create social involvement, allow full participation.
https://gulfnews.com/uae/mohammad-bin-zayed--receives-first-certified-emirati-women-firefighters-1.1554747868230
--------
URL: https://www.newageislam.com/islam-women-feminism/indonesia-court-upholds-blasphemy-verdict/d/118273
New Age Islam, Islam Online, Islamic Website, African Muslim News, Arab World News, South Asia News, Indian Muslim News, World Muslim News, Women in Islam, Islamic Feminism, Arab Women, Women In Arab, Islamophobia in America, Muslim Women in West, Islam Women and Feminism