New Age Islam News Bureau
25 Feb 2020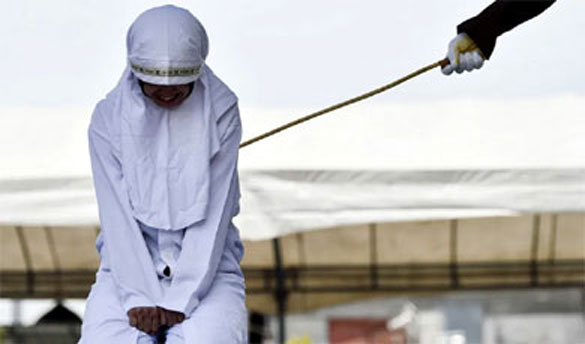 Women are among the strongest opponents of two new laws in India that threaten the citizenship rights of vulnerable groups like Muslims, poor women, oppressed castes and LGBTQ people.
------
• Saudi Women's Football League Launched
• How This Saudi Arabian Female Entrepreneur Broke Barriers To Champion Women In Motorsports
• Pakistan Needs More Working Women
• Afghan Activist Wazhma Frogh To Mark International Women's Day In Waterloo
• Iranian Chess Referee Who Fled To UK Could Face Arrest If She Returns
• Alleged Iraqi ISIS Member Accused of Letting Yazidi 'Slave' Girl Die to Be Charged With Genocide in Germany
• After She Rapped On Camera about Women In Her City, Saudi Officials Say They Want Her Arrested
• Nat Geo Abu Dhabi to Premiere Story of First Arab Woman to Climb Everest's Northeast Ridge
Compiled By New Age Islam News Bureau
URL: https://www.newageislam.com/islam-women-feminism/indian-women-protest-new-citizenship/d/121150
--------
Indian Women Protest New Citizenship Laws, Joining A Global 'Fourth Wave' Feminist Movement
By Alka Kurian
Feb. 24, 2020
Alka Kurian, University of Washington, Bothell
Women are among the strongest opponents of two new laws in India that threaten the citizenship rights of vulnerable groups like Muslims, poor women, oppressed castes and LGBTQ people.
The Citizenship Amendment Act, Passed in December 2019, fast-tracks Indian citizenship for undocumented refugees from Bangladesh, Afghanistan and Pakistan – but only those who are non-Muslim. Another law - the National Register of Citizens – will require all residents in India to furnish extensive legal documentation to prove their citizenship as soon as 2021.
Critics see the two laws as part of the government's efforts to redefine the meaning of belonging in India and make this constitutionally secular country a Hindu nation.
Since Dec. 4, 2019, Indians of all ages, ethnicities and religions have been protesting the new citizenship initiatives in scattered but complementary nationwide demonstrations. The uprisings have persisted through weeks of arrests, beatings and even killings across India by the police.
But the most enduring pocket of resistance is an around-the-clock sit-in of mostly hijab-wearing women in a working-class Delhi neighborhood called Shaheen Bagh.
Women take charge
Since Dec. 15, 2019, women of all ages – from students to 90-year-old grandmothers – have abandoned their daily duties and braved near-freezing temperatures to block a major highway in the Indian capital.
This is a striking act of resistance in a patriarchal country where women – but particularly Muslim women – have historically had their rights denied.
The Shaheen Bagh protests are as novel in their methods as they are in their makeup. Protesters are using artwork, book readings, lectures, poetry recitals, songs, interfaith prayers and communal cooking to explain their resistance to citizenship laws that, they say, will discriminate against not just Muslims but also women, who usually don't have state or property papers in their own names.
On Jan. 11, women in the Indian city of Kolkata performed a Bengali-language version of a Chilean feminist anthem called "The Rapist is You." This choreographed public flash dance, first staged in Santiago, Chile in November 2019, calls out the police, judiciary and government for violating women's human rights.
A dangerous place for women
India is the world's most dangerous country for women, according to the Thompson Reuters Foundation. One-third of married women are physically abused. Two-thirds of rapes go unpunished.
Uender discrimination is so pervasive that around 1 million female fetuses are aborted each year. In some parts of India, there are 126 men for every 100 women.
Indian women have come together in protest before, to speak out against these and other issues. But most prior women's protests were limited in scope and geography. The 2012 brutal gang rape and murder of a 23-year-old Delhi woman – which sparked nationwide protests – was a watershed moment. All at once, the country witnessed the power of women's rage.
The current women-led anti-citizenship law demonstrations are even greater in number and power. Beyond Shaheen Bagh, Indian women across caste, religion and ethnicity are putting their bodies and reputations on the line.
Female students are intervening to shield fellow students from police violence at campus protests. Actresses from Bollywood, India's film industry, are speaking out against gender violence, too.
Women's secular agenda
With their non-violent tactics and inclusive strategy, the Shaheen Bagh women are proving to be effective critics of the government's Hindu-centric agenda. Their leaderless epicenter of resistance raises up national symbols like the Indian flag, the national anthem and the Indian Constitution as reminders that India is secular and plural – a place where people can be both Muslim and Indian.
The Shaheen Bagh movement's novel and enduring strategy has triggered activism elsewhere in the country.
Thousands of women in the northern Indian city of Lucknow started their own sit-in in late January. Similar "Shaheen Baghs" have sprung up since, in the cities of Patna and even Chennai, which is located 1,500 miles from Delhi.
Global women's spring
India's Shaheen Bagh protests form part of a broader global trend in women's movements. Worldwide, female activists are combining attention to women's issues with a wider call for social justice across gender, class and geographic borders.
In January 2019 alone, women in nearly 90 countries took to the streets demanding equal pay, reproductive rights and the end of violence. Young women were also at the forefront of the 2019 pro-democracy protests in Hong Kong, Lebanon, Sudan, Brazil and Colombia.
As I write in my 2017 book, such inclusive activism is the defining characteristic of what's called "fourth wave feminism."
There isn't a common definition of the first three feminist waves. In the United States, they generally refer to the early 20th century suffragette movement, the radical women's movement of the 1960s and 1970s and the more mainstream feminism of the 1990s and early 2000s.
Fourth wave feminism appears to be more universal. Today's activists fully embrace the idea that women's freedom means little if other groups are still oppressed. With its economic critique, disavowal of caste oppression and solidarity across religious divides, India's Shaheen Bagh sit-in shares attributes with the women's uprisings in Chile, Lebanon, Hong Kong and beyond.
The last time women came together in such numbers worldwide was the #MeToo movement, a campaign against sexual harassment which emerged on social media in the United States in 2017 and quickly spread across the globe.
Shaheen Bagh and similarly far-reaching women's uprisings underway in other countries take #MeToo to the next level, moving from a purely feminist agenda to a wider call for social justice. Women protesters want rights – not just for themselves, but human rights for all.
The Conversation is an independent and nonprofit source of news, analysis and commentary from academic experts. The Conversation is wholly responsible for the content.
https://www.washingtonpost.com/national/indian-women-protest-new-citizenship-laws-joining-a-global-fourth-wave-feminist-movement/2020/02/24/88a95d74-570e-11ea-8efd-0f904bdd8057_story.html
--------
Saudi Women's Football League Launched
February 24, 2020
RIYADH/DUBAI: Community sports for female athletes in the Kingdom took another giant step forward after the Saudi Sports for All Federation (SFA) inaugurated on Monday the Women's Football League (WFL) at a launch event in Riyadh.
It is the latest initiative led by SFA President Prince Khaled bin Al-Waleed bin Talal to promote grassroots sports activities for budding female and male athletes across Saudi Arabia.
"The development of the WFL came about because we understood there was a need for community-level football for women," Prince Khaled told Arab News.
"This community league is the first activation of many different community-level sports for women, and it will serve as a great model in terms of league infrastructure and inclusion metrics, contributing to Saudi Vision 2030 and the Quality of Life program."
Fully funded by the SFA, the WFL is a nationwide community-level league for women aged 17 and above.
Sports for All | الرياضة للجميع
@Saudi_SFA
Replying to @Saudi_SFA @WFLeagueKSA
Saudi Sports for All Federation inaugurates the official Women's Football League at the community level in the Kingdom https://bit.ly/2VkvUeW @WFLeagueKSA #QualityOfLifeProgram
Saudi Sports for All Federation inaugurates the official Women's Football League at the community...
Saudi Sports for All Federation inaugurates the official Women's Football League in the Kingdom
sportsforall.com.sa
69
10:12 PM - Feb 24, 2020
Twitter Ads info and privacy
50 people are talking about this
In its first season, it will take place in Riyadh, Jeddah and Dammam, with more cities potentially joining in due course.
With a prize of SR500,000 ($133,285) at stake, the WFL will consist of preliminary rounds taking place across the three cities to establish regional champions.
The winners progress to a knockout competition, the WFL Champions Cup, to determine the national champion, with the date of the final to be announced later in the season.
Prince Khaled thanked King Salman, Crown Prince Mohammed bin Salman and Prince Abdul Aziz bin Turki Al-Faisal, chairman of the General Sports Authority, for their "boundless support."
Arab News
✔
@arabnews
• 17h
Replying to @arabnews
#LIVE: Prince Khaled bin Alwaleed bin Talal of Saudi Sports for All Federation to Arab News: "The development of the WFL came about because we understood there was a need for community level football for women" https://arab.news/g8a2b
View image on Twitter
Arab News
✔
@arabnews
#WATCH: Prince Khaled Al-Waleed bin Talal speaking to Arab News about the upcoming Women's Football League in #SaudiArabiahttp://arab.news/g8a2b
Embedded video
24
10:02 PM - Feb 24, 2020
Twitter Ads info and privacy
15 people are talking about this
The WFL "is one more major leap forward for the future of our country, our health, our youth, and our ambitions to see every athlete be recognized and nurtured to their fullest capability," said Prince Khaled.
Women's football is one of the world's fastest-growing sports, and the 2019 FIFA Women's World Cup raised its profile to unprecedented levels, inspiring greater participation across the globe.
Inspiration for female footballers at the grassroots level has come from closer to home, Prince Khaled said.
"I think a big inspiration for young Saudi women to get involved in community-level football is the Saudi Greens Team," he said, referring to the all-female team established by the SFA.
"The Saudi Greens placed second in the Global Goals World Cup last year, and this was a huge moment for young female athletes in the Kingdom."
Prince Khaled sees the WFL as a pivotal initiative of the SFA and a major driver behind the realization of the Vision 2030 reform plan, which strives for a healthier and more active society.
SFA Managing Director Shaima Saleh Al-Husseini believes that the WFL will significantly improve the visibility of women in sports and prioritize their fitness, health and wellness.
"Empowering women comes through positive and proactive programs like the WFL that have been conceptualized to continue to have a lasting impact on health, fitness and wellbeing," she said.
"The SFA, committed to putting women at the forefront of our mission to grow Saudi Arabia's healthy and active community, continues to engage public and private sector stakeholders to realize this aim together."
She said this is a qualitative shift in women's sports in the Kingdom. Spearheaded by Sara Al-Jawini, the SFA's director of sports development, the federation "studied all aspects of the new league, conducting continuous workshops to ensure the wider WFL infrastructure and lasting impact metrics," Al-Husseini added.
The SFA has ensured that the football pitches are ready for the start of the WFL in March, with all-female organizational and technical teams in place to manage the various committees working toward delivering the league.
The WFL infrastructure teams will address and complete administrative requirements, refereeing, and technical and medical issues.
Coaching and refereeing courses are planned to further develop the country's infrastructure for women in sports.
The SFA's investment in the WFL includes both women's coaching and women's refereeing training to fully flesh out the program's potential and maintenance.
At a later stage, the SFA and WFL will be communicating details on additional leagues and football events, as well as festivals targeting girls aged 16 and below.
These competitions, under the banner "Beyond Football," will focus on building a strong base for future participation at the community level, beginning with girls aged 5.
https://www.arabnews.com/node/1632571/sport
--------
How This Saudi Arabian Female Entrepreneur Broke Barriers To Champion Women In Motorsports
Cheryl Robinson
Feb 23, 2020
Aseel Al-Hamad, founder of IDegree Design, an integrated interior design agency, became the first female to be appointed as a board member of the Saudi Arabian Motor Federation. She champions the voice of female drivers in the Kingdom.
"I have always seen my professional career as an interior designer," Al-Hamad states, "and I've always dealt with motorsport as a passion or hobby. Every time I have a weekend or long holidays, I travel to take some courses and do some racing…This is what I do. Sundays, for example, I never schedule a meeting just to make sure that I can watch the F1 race."
Before she became known as a pioneer in the fight for women in motorsports, she started her career as an interior designer and entrepreneur. Now, as her company celebrates its 10-year anniversary, Al-Hamad celebrates her growth from her first project to now serving over 40 residential and commercial properties. Her tenure as a business owner prepared her for when she was at the helm of the forefront for not only women in motorsports but for the right for women to drive in her country. "Entrepreneurs have a mindset that's always looking up to new opportunities, that are always innovative, and they're always looking for challenges," she explains. "The feeling that you get when you're around a racetrack or when you're driving a car, you feel your own control. You're in the driver's seat. So, it's a very beautiful feeling that you get on a racetrack and because I'm an entrepreneur I'm always looking for new ideas; we like to do things fast. We always like to jump from an idea to another and other. This is what I found in racing. It's fast. It's very challenging."
Growing up in a country where women weren't permitted to drive, provided less opportunities for Al-Hamad to become a full-time driver. However, she took advantage of the opportunities that she did have. She comes from a supportive household where her father believed that his daughters and granddaughters should have the ability to drive. At the age of 13, she drove for the first time on a farm with her grandfather. She began to learn how to drive on a racecourse. The more her interest in driving grew, the more she wanted to learn new techniques. Al-Hamad flew to different countries to learn more intensive racing skills.
In 2018, Saudi Arabia's de facto leader, Crown Prince Mohammed bin Salman, lifted the ban on women being able to drive and hold a license. This presented not only women with more opportunities, but the country itself. To celebrate this milestone, the country hosted its first motorsport race. The launch of Formula E's 2019 racing season took place in Diriyah.
"Can you believe that I couldn't get my racing license from Saudi because it was not allowed for women?" Al-Hamad asks. "Starting from last year when they allowed women to drive, we started issuing these licenses. Now we have professional races. We have amazing women who are now competing; they are taking it as full-time. Now that I'm heading the women motorsport, I want to make sure that I build all the grassroot and build all the programs and foundation; making sure that they [women] are accepted and they can do everything that I missed in my journey."
As Al-Hamad navigated her way from entrepreneur to the racetrack, she focused on these essential steps:
Just start. Sometimes you are your own barrier. If you overthink a situation, you may talk yourself out of a situation where you would thrive.
Try different positions. If you don't like what you're doing, try something else. Don't stay in one place for too long.
Follow your passion. It's harder to quit when you like something. Understand that there will be difficult times, but if you believe in yourself and what you're doing, you'll ultimately get there.
"The thing is," Al-Hamad concludes, "sometimes there are circumstances that don't support you, but you need to always find a way to get close to what you love."
https://www.forbes.com/sites/cherylrobinson/2020/02/23/how-this-saudi-arabian-female-entrepreneur-broke-barriers-to-champion-women-in-motorsports/#6bbfa5f46f5c
--------
Pakistan Needs More Working Women
Waqar Mustafa
February 24, 2020
Most women are caregivers - a role that surely helps sustain the society but doesn't get valued for what it's worth.
About one fourth of 15- to 64-year-old women in Pakistan are part of the country's workforce. This puts female labour force participation in the south Asian nation at half the global average despite an average annual increase of two per cent since 1990.
Most women are caregivers - a role that surely helps sustain the society but doesn't get valued for what it's worth. It remains unpaid and unrecognised. A United Nations survey conducted in Pakistan's Punjab, Khyber Pakhtunkhwa and Sindh provinces shows that in a given day, women spend two hours collecting water and firewood, and another four hours in care work that includes cooking, cleaning, and looking after children and elderly.
Stymieing women's participation in the labour force are gender gaps in access to education, higher reproductive burden, social pressures, harassment, and restrictions to mobility. Most women in the workforce (some 75 per cent) have no formal education and only 32 per cent have education levels of intermediate and higher. It isn't a surprise then that their contribution to the country's kitty is less than a third, much below their potential.
The south Asian country of 208 million people is wrestling with a balance-of-payments crisis. One can only imagine the significant impact gender parity could have on the country. Pakistan currently ranks sixth worst on the Global Gender Gap report of the World Economic Forum among 149 countries on women's economic participation and opportunity, educational attainment, health and survival, and political empowerment.
Empowering women and broadening their horizons could help Pakistan in many ways, especially since women make up about half the country's population and most of them are not contributing to the country's economy. In her book Crisis that deals with economic crises and gender, British sociologist Sylvia Walby writes: "The best route for economic growth out of recession is through the full utilisation of women's labour, effective policies for full employment, removal of labour market discrimination, and the enhancement of policies to facilitate combining employment and care-work. An increase in employment and improvement in its quality would provide a significant boost to the economy."
Girls should be allowed more years of education, healthier lives, and better economic opportunities. Installing infrastructure that provides fundamental services such as healthcare, public safety, education, and access to water can abbreviate the household work of women and open avenues for them. For a fairer human, feminist economy, unpaid work must be recognised, and men and women must share the burden of domestic chores.
Effective implementation of laws on sexual harassment and violence against women will encourage women to engage in economic activity outside their homes. Regular awareness-raising campaigns should change social norms that perpetuate gender-based violence both at home and outside. Harassment-free transport options should be made available for women to access jobs. Advancements in digital technologies and automation are making women in the formal sector apprehensive about their career prospects.
Keeping in mind its Sustainable Development Goals (SDG) promises, particularly number four and eight, Pakistan must prepare its potential workforce, including women, by making long-term sustainable investments in fundamental skills through literacy in science, technology, engineering, and mathematics to enable them to compete in the new economy. Building skills early would also provide the most important safeguard against displacement by technology and allow women to benefit from new work opportunities. Supporting technological adoption and closing digital gender gaps can do wonders. Promoting equal rights for women, investing in human capital, introducing gender-sensitive policies that seek to foster opportunity and remove barriers, supporting female entrepreneurs by increasing their access to finance, and transforming social norms can increase women's economic participation.
The World Economic Forum report says that if by 2025, women's participation in Pakistan's labour force increases and stands equal to men, the country will witness a 60 per cent increase in gross domestic product or the GDP, equal to an overall gain of $251 billion or about $1,324 per person. Bringing down the gender barriers will surely mean a huge windfall - a promising, secure and progressive future.
Waqar Mustafa is a Pakistan-based journalist
https://www.khaleejtimes.com/editorials-columns/pakistan-needs-more-working-women
--------
Afghan Activist Wazhma Frogh To Mark International Women's Day In Waterloo
Feb 22, 2020
The third annual WOMXN International Women's Day event will be held Sunday, March 8 in Waterloo, featuring internationally renowned Afghan women's rights activist Wazhma Frogh.
Frogh, a KW resident and winner of International Women of Courage Award in 2009 from Michelle Obama and Hilary Clinton, will be the guest speaker for the event being held from noon until 3 p.m. at Shopify's Barrel Hall, with networking, a market powered by local Shopify vendors, snacks, beverages and interactive art experiences.
All proceeds will go support YWCA KW and the Waterloo Region Sexual Assault and Domestic Violence Treatment Centre.
https://www.therecord.com/whatson-story/9864196-afghan-activist-wazhma-frogh-to-mark-international-women-s-day-in-waterloo/
--------
Iranian Chess Referee Who Fled To UK Could Face Arrest If She Returns
Harriet Sherwood
23 Feb 2020
A chess referee from Iran has fled to the UK after being warned that she could be arrested for being in breach of Iran's strict dress codes during an international tournament in China.
Shohreh Bayat, 32, has sought asylum in Britain after a photograph of her at the women's world chess championships in Shanghai last month was circulated on social media. It appeared to show her without a headscarf, although she has insisted the scarf was in place but loose over her hair.
"Iranian media used a photograph of me from an angle that they couldn't see my headscarf, and they reported that I had no headscarf," she told BBC Radio 4's Sunday programme.
"The hijab is something that hurts me. I don't believe in it, and it's not optional, it's just forced by the government, we have to wear it. I believe it's a tool of misogynistic oppression."
She went on: "Everything that happened to me during this tournament was very painful to me. My family live in Iran, I am married. I couldn't [go] back and I had no chance to say goodbye to my family, to my husband. I don't know when I can reach them again."
She said she would face a lashing if she returned to Iran, and the authorities would want to make an example of her because of her high profile.
She said that many Iranian women wore a loose hijab, although they did not have the option of discarding the headscarf.
Following the incident in Shanghai, Bayat decided to discard her hijab. She went from China to Vladivostok in Russia, and then flew to the UK. Here, she said: "I can be myself … I am free now."
Bayat said she had "received much kindness and generosity from the chess community" in the UK.
In an article for the Washington Post, she said her father had introduced her to "the beautiful game of chess, beloved by ancient Persian poets" when she was nine. "Chess requires logic and critical thinking – not faith. Slowly, in my teens, I began to question why, if God is fair, is there so much pain and suffering in the world?"
When she travelled abroad for chess tournaments, she said: "I admired the young women from other countries who wore nice clothes, their hair beautifully styled. I gradually began to spend more time in front of the mirror, trying to find ways, within the confines of my fabric prison, to appear normal."
The hijab has been a mandatory part of women's dress in Iran since the 1979 Islamic revolution, but some women have challenged the authorities in recent years by wearing loose headscarves.
https://www.theguardian.com/world/2020/feb/23/iranian-chess-referee-who-fled-to-uk-could-face-arrest-shohreh-bayat-hijab
--------
Alleged Iraqi ISIS Member Accused of Letting Yazidi 'Slave' Girl Die to Be Charged With Genocide in Germany
FEBRUARY 21, 2020
An Iraqi suspected of belonging to Islamic State will face charges of murder and genocide, German prosecutors said on Friday, accused especially of letting a five-year-old "slave" girl die of thirst.
Taha A.-J. is the husband of Jennifer W., a woman who has been on trial in Munich since last year over accusations that the two mistreated a Yazidi mother and daughter, before allowing the young girl to die.
The case against the couple has been described by media and lawyers as the first time worldwide that an ISIS member has been tried for crimes against the Yazidis, a religious minority which suffered brutal persecution at the hands of the Islamic State from 2014.
Prosecutors allege that A.-J., who joined ISIS in 2013, purchased the Yazidi child and her mother as household "slaves" and held them captive while living with Jennifer W. in then ISIS-occupied Mosul, Iraq, in 2015.
Their actions were aimed at "destroying the Yazidis, their religion and their culture in keeping with the aims of ISIS," the prosecutors' statement said.
The couple are alleged to have forced the mother and daughter to convert to Islam, starved them of food and water and subjected them to beatings.
A.-J. ultimately chained the five-year-old girl to a window outdoors in heat mounting to 50 degrees Celsius (122 Fahrenheit), leading her to die of thirst, according to the case.
"The accused thought it possible that the girl would die and recklessly took that into account," prosecutors said.
Arrested in Greece in May 2019 and in detention in Germany since October, A.-J. has also been charged with war crimes, crimes against humanity and human trafficking for labour exploitation.
Jennifer W. has been on trial in Munich since April.
Recruited to ISIS in mid-2015, she was later arrested in Turkey and extradited back to Germany, but not convicted.
She was arrested again in June 2018 after speaking about the Yazidi child's death to an undercover police informant, who she believed would help her return to ISIS territory.
Prominent London-based human rights lawyer Amal Clooney is part of the team representing the dead Yazidi girl's mother, who is a co-plaintiff in the case.
Clooney has been involved in a campaign with Nobel Peace Prize winner Nadia Murad, a former ISIS sex slave, to have the ISIS crimes against the Yazidi minority be recognized as a genocide.
https://thedefensepost.com/2020/02/21/germany-iraq-isis-genocide-yazidi-slave-girl/
--------
After She Rapped On Camera about Women In Her City, Saudi Officials Say They Want Her Arrested
By Teo Armus
Feb. 24, 2020
A beat thumps in the background as the camera zooms in on the young woman, who wears stylish oval sunglasses as she begins a boast about her female neighbors.
"A Mecca girl is all you need. Don't upset her, she will hurt you," Ayasel Slay raps in the video, declaring that the women from her city, the third-largest in Saudi Arabia, surpass all others in beauty and strength.
Featuring dancing children and Ayasel grooving around a cafe, the music video for "Mecca Girl" has been celebrated as an anthem for female empowerment in socially conservative Saudi Arabia, home to an increasingly popular rap scene.
Yet the video has also led to a wave of religious criticism, including from the Saudi government, that pressured the performer into taking the video offline. Authorities in Mecca are now calling for the woman's arrest, saying that the 2½-minute feature on YouTube constituted an act of blasphemy against Islam's holiest city.
Prince Khalid bin Faisal, the governor of Mecca province, said on Twitter on Friday that the video "offends the customs and traditions of the people of Mecca and contradicts the elevated identity and traditions of its sons."
After bin Faisal ordered the prosecution of Ayasel and her production team, the performer deleted her official channel and took down the video with it. It is unclear if any legal action had been taken against her as of early Monday morning.
But many Saudi critics say that Ayasel did nothing illegal or harmful toward Mecca, which millions of Muslims visit each year to make a pilgrimage to the Great Mosque. Instead, they say, she was merely being targeted for performing as a black woman in a country that stigmatizes both female identity and dark skin.
"The consequences are not equaling the crime, because there is no crime there," Amani Al-Ahmadi, a Saudi activist in Seattle who has been vocal about the matter online, told The Washington Post. "It's obviously targeted against a woman who they feel doesn't represent what Saudi and Mecca should be."
While the majority of Saudis are white, she said, Mecca and other cities near the country's western coast have long been home to immigrants, particularly those from Muslim parts of East Africa.
Notably, the video for "Mecca Girl" includes mostly black backup dancers, as Ayasel raps about the beauty of dark-skinned women in particular. "She's white, shines like a lightbulb," she says in the video. "She's dark, her beauty stings."
Despite the country's conservative reputation, a vibrant rap scene featuring both international and homegrown rappers has blossomed in Saudi Arabia over the past decade. Qusai, a Saudi hip-hop star also known as "Don Legend the Kamelion," mixes English and Arabic lyrics and appears regularly on Saudi television.
In 2018, the female rapper Leesa went viral for a car-themed music video celebrating the end of a decades-long ban that prevented women from driving. With lyrics such as "I don't need anyone to take me/ I put the seat belt over my abaya," her performance was largely well received, drawing more than 2 million views.
Yet even as the country moves toward more-relaxed social codes, fostering a rap scene there has not been without its challenges. The performer Mohammed Al-Ghamdi was once sent to jail for making videos laced with profanity, according to the Wall Street Journal, and he more recently took his videos off the Internet following a request from Saudi officials objecting to the content.
The cultural climate has presented a dilemma for American rappers, many of whom have been invited to perform for growing fan bases there. In July 2019, Nicki Minaj backed out of a concert in Jiddah she was set to headline, citing her "support for the rights of women, the LGBTQ community and freedom of expression."
And now, there is backlash to Ayasel and her video to "Mecca Girl." The song also includes English lyrics, including the lines: "Drop the beat, a Mecca girl, you can't compete, just running the show, look at her glow, is it the mood or her, you'll never know."
Besides the government order, the song provoked a strong set of reactions on social media, Al Jazeera reported. Officials doubled down on their statement that rapping about and filming in a holy city was obscene, and the hashtag #You_Are_Not_Mecca's_Girls went after Ayasel for her African ancestry and suggested that she was not the true face of Mecca.
The writer Mona Eltahaway called that an act of "misogynoir," the term that refers to the double discrimination faced by black women, and said it was a "reminder of Mohammed bin Salman's hollow reforms."
How do you explain call to arrest Black Saudi woman rapper & misogynoir thrown at her in the country that invited Nicki Minaj to perform?
Nicki cancelled citing concerns for women & LGBTQ people & this is a reminder of Mohamed Bin Salman's hollow reforms https://t.co/mg3wkzdn7K
— Mona Eltahawy (@monaeltahawy) February 23, 2020
#MBS spends millions on events to promote his vision of an open & tolerant society. But when a #Saudi woman of color raps about women like her in a beautiful tribute to her city, she's detained!
Where's the woman empowerment!?Where's #vision2030, or is that for westerns only!?
— Amani Al-Ahmadi | أماني الأحمدي (@amani_aal) February 23, 2020
Indeed, while Saudi Crown Prince Mohammed bin Salman has tried to change some of the country's social codes, bringing in concerts and movie theaters, critics have said his efforts fall short when it comes to creating lasting change.
The call to arrest Ayasel was an example of racism and hypocrisy, Al-Ahamadi told The Post. Rappers from the United States and elsewhere have performed far more obscene lyrics elsewhere in the country, she said.
"It was very modest in nature. If anything, it was just talking about how strong women are in the city compared to others … If you changed that city to any other city, you wouldn't even know the difference," she said. "If she wasn't a woman of color, they wouldn't have seen her as a minority to target."
https://www.washingtonpost.com/nation/2020/02/24/mecca-girl-arrest/
--------
Nat Geo Abu Dhabi to Premiere Story of First Arab Woman to Climb Everest's Northeast Ridge
February 24, 2020
Abu Dhabi: National Geographic Abu Dhabi will premiere the story of the first Arab woman to climb Mount Everest from the Northeast Ridge, on March 8. Coinciding with International Women's Day, the screening tells the story of how 28-year-old Dubai-based Jordanian Dolores Al Shelleh scaled the world's tallest peak (8,839-metres) in Nepal from its toughest route.
Owing to its treacherous conditions, from harsh winds, cold temperatures and lack of helicopter rescue operations, this journey is fraught with danger and prone to higher fatality rates than its more popular south side route.
Shelleh overcame all this to become the first Arab woman to summit from the Northeast Ridge.
In line with its commitment to showcase local stories and create new platforms for local explorers, National Geographic Abu Dhabi will premiere her story.
'The Lone She' film showcases Al Shelleh's journey, highlighting the unpredictable, volatile routes she embarked upon on her challenging ascent to the top of the Summit, which she reached on May 23, 2019.
Premiering on March 8 at 10pm, 'The Lone She' film is part of National Geographic Abu Dhabi's celebration of 'International Women's Day', which will feature a marathon of shows and programmes highlighting the achievements of women, both Arab and from around the world.
Al Shelleh aims to inspire the younger generations of Arab women to challenge themselves and follow their dreams.
She also made history by being the first Arab to summit Mount Manaslu in Himalayas-Nepal, the world's eighth highest mountain at 8,156m above sea level.
https://gulfnews.com/uae/nat-geo-abu-dhabi-to-premiere-story-of-first-arab-woman-to-climb-everests-northeast-ridge-1.69924206
--------
URL: https://www.newageislam.com/islam-women-feminism/indian-women-protest-new-citizenship/d/121150
New Age Islam, Islam Online, Islamic Website, African Muslim News, Arab World News, South Asia News, Indian Muslim News, World Muslim News, Women in Islam, Islamic Feminism, Arab Women, Women In Arab, Islamophobia in America, Muslim Women in West, Islam Women and Feminism