New Age Islam News Bureau
20 Feb 2013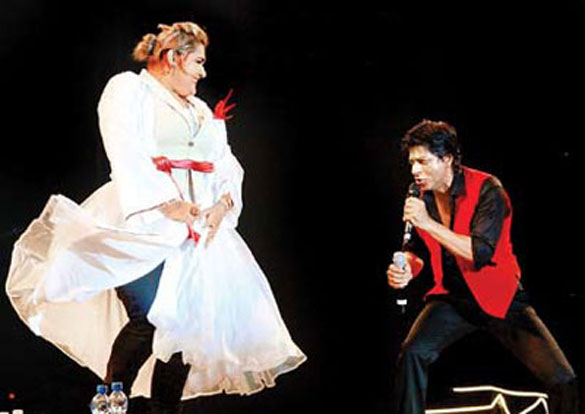 • Education the Only Way to End Oppression of Women: Mukhtar Mai
• Women Parliamentarians: To Eradicate Domestic Violence 'Equip Women Economically'
• Taliban Targeting Afghan Women and Government Workers
• Saudi Women Take Seats in Shura Council
• Muscat Girl, Amira, Gets Her Dream Date with Idol Shahrukh Khan
• Child Abuse Cases Reach Record High in Indonesia
• Indonesian Maid Who Hurled Baby in Malaysia Gets 20 Years in Jail
• The Quandary of Arab Revolutions and the Citizenship Rights for Women
• Second Workshop to Integrate Women's Needs in Development Kicks off in Bahrain
• Mississauga's Muslim Community Marches for Women's Rights
• Fashionistas in Jordanian Culture Dress in Modern Clothes, Bodies Still Covered
• Alkhobar Forum Explores Avenues for Development of Saudi Businesswomen
• More Women Taking On Key Role in Family Businesses in Gulf Region
• Egypt's Underprivileged Children Given Education Opportunity in City of The Dead
• Tzipi Livni Appointed Israeli Justice Minister
• Anti-meningitis vaccination campaign launched for orphans
Compiled by New Age Islam News Bureau
Photo: Muscat girl, Amira, gets her dream date with idol Shah Rukh Khan
URL: https://newageislam.com/islam-women-feminism/indian-woman-39,-hired-maid/d/10497
-------------
Indian Woman 39, Hired As a Maid But Used As a 'Sexual Toy' and 'General Dogsbody' In U K
20 February 2013
By SUZANNAH HILLS
An Indian domestic worker was repeatedly raped and beaten by her employers who threatened to murder her if she complained, a court heard.
The 39-year-old vulnerable and illiterate mother-of-four was used as a 'sexual toy' and 'general dogsbody' by an extended family and their friend who forced her to become their slave for a total of six years.
She was scalded with boiling water, burned with a hot iron, beaten and threatened her throat would be cut and her body buried in a back garden if she didn't do as she was told, a jury were told today.
Despite the woman approaching numerous agencies for help, Croydon Crown Court heard how the abuse continued.
The court heard how the woman initially went to live with Aleemuddin Mohammed, 44, a supermarket manager, and his wife Shamina Yousuf, 42, after they successfully applied for the woman's visa.
Both are accused of assaulting the woman and paying her just £24 during the two years and eight months she worked for them.
The woman was then allegedly forced to move in with Mohammed's mother, 56-year-old shop worker Shanaz Begum, and her partner, butcher Enkarta Balapovi, 53, who is accused of raping her.
After escaping the couple, she was then sent to live with an acquaintance of the family, optician Shashi Obhrai, 53, from Northwood, who is accused of assaulting her.
Prosecutor Miss Caroline Haughey said: 'Each of these defendants treated her with contempt, ignoring her basic rights and taking advantage of her naivety, her vulnerability and her ignorance.
'Each of the defendants knew of her lack of education, expectation and awareness, both in the UK and India, and used that to get her to comply with their wishes whether as a domestic worker, sexual toy or general dogsbody.
'She slept in the garage or on the floor of the child's room. She was expected to wash, cook and clean for the family and be at their beck and call.'
The court heard how the woman was initially promised £480 a month when she moved into the Pavilion Way address with Mohammed, his wife Shamina Yousuf and their child.
The mother worked sixteen hours a day, seven days a week, between October 2004 and October 2010.
At the minimum wage rate, she should have been paid £172,288. In reality, the court heard, she received just £2,364.
Ms Haughey said: 'Yousuf was short-tempered and aggressive with her. She recalls being beaten around the head, causing her ears to bleed, and Yousuf poured boiling water over her hands and forbid her to receive any medical treatment.'
When Yousuf allegedly threw a cup at the victim, causing a two inch cut to her foot, she was arrested.
But Mohammed scared the woman into dropping the allegation and the police did not pursue the complaints she made to them.
After two years and eight months with the couple, who paid just £24 for that period, the victim escaped with the help of a Pakistani stranger at a supermarket.
But desperate to get her passport back, she agreed to move in with Balapovi and Begum, where she massaged their legs and feet and was forced to work for £2-per hour at a sandwich shop downstairs.
'It was while at this address she was subjected to a catalogue of sexual assaults by Balapovi,' said Miss Haughey.
'She describes how this happened repeatedly, usually on weekends, Mondays and Tuesdays. She says it happened for: "As long as I lived in the house".'
After four months with the couple the victim was assisted by a charity and her rape complaints reported to the police, but she was then handed over to Obhrai and her ordeal continued.
Her daily routine included cooking for eight people, washing, cleaning, looking after Obhrai's sick mother and enduring beatings, hair pulling and threats at the hands of the defendant.
She was hospitalised after being pushed down a flight of stairs, struck with a rolling pin, burned with a hot iron and suffered stomach cramps and vomiting when forced to eat out of date food, the jury were told.
Again the victim fled and reported the abuse to police, but no action was taken and the beatings continued, with Obhrai threatening to slit her throat and bury her in the back garden.
Eventually she contacted the charity Kalayaan, which campaigns for justice for migrant workers, who referred her to the U.K. Human Trafficking Centre and an investigation began.
Ms Haughey continued: 'Each of these defendants have collectively and severally taken advantage of her.
'Abusing her in their own way and, when she either becomes a threat or a nuisance, is passed on to the next party until she is no longer wanted.
'Their view of her has resulted in a prolonged and continued abuse of her.
'Tragically various state agencies failed her too, ignoring her repeated pleas for help, not adhering to their own investigative practices, and it could be said ignoring the obvious.'
Balapovi has pleaded not guilty to five counts of rape and along with his partner Begum two separate counts of arranging travel within the UK for exploitation.
Mohammed denies one count of trafficking within the UK for exploitation and sexually assaulting the victim.
Obhrai and Yousouf deny separate counts of causing actual bodily harm and Obhrai alone denies making threats to kill and trafficking within the UK for exploitation.
http://www.dailymail.co.uk/news/article-2281173/Indian-mother-raped-tortured-worked-domestic-slave-family-paid-just-400-year.html#ixzz2LQr0RdBg
-------------
Education the only way to end oppression of women: Mukhtar Mai
February 20 2013
GENEVA: Gang rape victim and international icon Mukhtar Mai insists education is the key to ending the oppression of women in Pakistan.
"Education is really most important," Mukhtar Mai, who has founded several schools in Pakistan since her ordeal over a decade ago, told AFP in an interview on the sidelines of a human rights summit in Geneva this week.
Mai, who is unsure of her exact age but thinks she is "around 40?, should know.
After she was brutally gang raped in June 2002, the police she turned to for help "wrote whatever they wanted" in their report and got her to sign with a thumb-print.
She had no way of verifying that they gave an accurate account of her grim story. She was illiterate.
A village council had ordered the gang rape as punishment after her 12-year-old brother was accused wrongly of having illicit relations with a woman from a rival tribe.
According to tradition, Mai should have killed herself or at least run away to protect her family's honour, but she did neither.
She took her attackers to court and used the compensation money she received to start her first school for girls, becoming in the process an inspirational figure who has spurred other victims to choose the same route.
"I feel really proud that because of me, other women don't run away or commit suicide, but instead go to the police or to court," she said, speaking through an interpreter.
Mai acknowledges that she at first had planned to follow tradition and take her own life.
"I got a threat from those people who physically abused me and they said that if I went to the police they would kill me," she said. "My intention was that I would go to police so that they could kill me and I would leave this world."
Before that could happen though, she met some "highly educated" people who convinced her she would be better off "doing something for other people, so this didn't happen again, than dying."
While her mother supported her decision, she says the rest of her family was outraged. One of her brothers had even threatened to kill himself if she didn't take her life.
But in the years since then, as Mai earned herself an education and opened two primary schools for girls in the southern Punjab region as well as a shelter home for women, she says the family's attitude has changed.
"Now they all support me," she said.
Not all is rosy however. In April 2011, Pakistan's Supreme Court upheld the acquittal of five men sentenced to death for her attack, and commuted the sentence for the main accused to life behind bars.
Mai also said she still often receives threats, and expressed horror at the Taliban attack on 15-year-old Malala Yousafzai, an education activist who was shot in the head by the Taliban in the northwestern district of Swat last year and is recovering in England.
"But I won't stop my work," Mai said. "We should always be hopeful that the situation in Pakistan will change."
While oppression of women and rape exist everywhere, she said they were especially rampant in her own country and neighbouring India, where the fatal gang-rape of a student in New Dehli in December sparked outraged protests.
"The problem is that the laws in Pakistan and India are weaker. They don't give us justice," she said, adding that while laws do exist to protect women they are often not implemented.
Despite a dire lack of funding for her schools, Mai said she was intent on giving the nearly 1,000 girls there the basic tools they will need to stand up for themselves and push for change.
And at home, where she has a three-year-old daughter and a one-year-old son, "I'm trying to give more importance to my daughter," she said.
http://tribune.com.pk/story/510002/education-the-only-way-to-end-oppression-of-women-mukhtar-mai/
----------
Women Parliamentarians: To Eradicate Domestic Violence 'Equip Women Economically'
Ikram Junaidi
20 February 2013
ISLAMABAD: Pakistani and British women parliamentarians on Monday reached consensus that economic empowerment of women could eradicate domestic violence against them.
They were holding a dialogue on this issue at Pakistan Institute of Parliamentary Services. Member of National Assembly Shahnaz Wazir Ali of Pakistan People's Party (PPP), while presiding over the dialogue on behalf of speaker National Assembly, said that dialogue would be beneficial for parliamentarians of the two countries who would learn from each other's experiences.
"Pakistani women parliamentarians have been working for the last five years to ensure every woman's access to social justice. They had been instrumental in bringing about a law to provide protection to women at their workplace," she said.
Baroness D'Souza, Lord Speaker of the House of Lords UK, appreciated the Pakistani government for giving importance to education, economic stability and democratic system.
"All three factors are essential for the development of any country. I am sure that during three days visit, parliamentarians of both the countries will learn from each other," she said.
During a presentation, MNA Donya Aziz of PML-Q said the current parliament had done more legislation on women issues than any other parliament before.
"There are 77 women MNAs and 17 senators, three federal ministers and seven women parliamentary secretaries. Women parliamentary caucus was established in 2008 and it was pushed by civil society for legislation. Now India and Bangladesh are also considering establishing parliamentary caucuses," she claimed.
Baroness Northover, Liberal Democrat of UK, stressed that legislation for women done at National Assembly should be implemented in provinces and at grass roots level.
Attiya Inayatullah of PML-Q said that Pakistan had set Millennium Development Goals (MDGs) which are for women and children. Besides, there will be 33 per cent representation of women in local government, she said.
"Although we have removed women discriminatory laws but domestic violence is still a major concern for us. After the incidents of acid throwing on women, parliamentarians have given their development funds for establishment of burn units," she said.
Mary MaCleod MP (Conservative) from UK who is Minister for Women and Equalities said that domestic violence was also problem of her constituency and it was her first priority to resolve it.
MNA Asia Nasir of JUI-F said that she knew that legislation alone did not offer solution to women issues so parliamentarians had been trying to create awareness among the people.
Shabana Mahmood MP (Labour) UK who is Shadow Minister for Business, Innovation and Skills said that gender discrimination in education syllabus should be removed.
Shahnaz Wazir Ali replied that syllabus is being reviewed.
Baroness Royall (Labour) UK, who is Shadow Leader of the House of Lords, inquired that how parliamentarians get access to issues of underprivileged people (as there are privileged persons in parliament).
http://dawn.com/2013/02/19/to-eradicate-domestic-violence-equip-women-economically-2/
-------------
Taliban Targeting Afghan Women and Government Workers
Golnar Motevalli
19 February 2013
The number of civilian casualties in Afghanistan has decreased for the first time in six years, said the UN, but targeted killings by insurgents – particularly of women, girls and government employees – increased dramatically.
In its annual report on the protection of ­civilians in armed conflict, the UN recorded 2,754 Afghan civilians being killed in 2012, a decrease of 12% compared with 2011, and 4,805 being injured, a slight rise.
Improvised explosive devices laid by insurgents were responsible for 81% of casualties, with a 9% rise in the number of civilians killed or injured by IEDs.
"The decrease in civilian casualties [the UN] documented in 2012 is very much welcome. Yet the human cost of the conflict remains unacceptable," said Jan Kubis, the UN envoy to Afghanistan.
The overall decline was attributed in part to one of the worst winters on record impeding fighting. Fewer suicide bomb attacks and a fall in the number of air strikes also helped ease 2012's death toll.
But the report showed a 20% increase in the number of women and girls killed or injured. Deliberate targeting by the Taliban and other insurgents also tripled in 2012, said the UN. Most were hit while in their homes or working in fields.
Of the 854 female casualties, 504 were a result of insurgent attacks, while foreign and Afghan troops were responsible for 155 deaths and injuries. Tragically, however, more than 200 female casualties were un attributable and could only be explained by the UN as a result of "the explosive remnants of war".
Afghans responded to the findings with a mixture of positivity and caution.
"I think there is a sense that our own forces are doing more work" said Farzad Samandari, a 20-year-old student from Kabul. "It seems Afghan forces are far more willing to sacrifice themselves for their own country against insurgents, which is important – that's something you cannot really expect from foreign forces."
Elsewhere, some Afghans were less moved by the news that fewer civilians had been killed, and more concerned about the impact of armed groups on security, reflecting another of the report's findings.
The UN warned about the sanctioned use of local militias and their recruitment to the Afghan Local Police, particularly in the north and north-east of the country. The ALP is a localised militia-based force whose training was suspended by US forces in September owing to a dramatic rise in the number of inside attacks carried out by recruits.
According to the UN, the use of the ALP "unintentionally contributed to expand and solidify the power of armed groups" in the north.
"The Americans are paying too much heed to the Afghan Local Police, this what the Soviets did, it didn't work under them and it won't work for the foreign forces," said Wahid Ahmadi, a university student in Takhar city."In the northern provinces, where the government has little control, when there is an operation, no journalist or member of civil society is able to access or witness what happens."
He added that he believed the UN was not properly counting civilian deaths by Afghan and foreign forces.
The north saw some of the worst targeted assassinations by insurgents of government employees, a tactic which also spiked, the report said, resulting in a dramatic 700% increase in the number of civilian casualties attributed to this type of violence in 2012.
The report cited two particular attacks in northern Afghanistan that targeted government officials but resulted in the additional loss of life and injury of civilian bystanders.
By contrast the number of Afghan civilians killed by Nato-led and Afghan security forces dropped by nearly 40%. This figure may reduce anger at the alliance after it was chastised by President Hamid Karzai for carrying out an air strike in south-east Kunar province last week that killed 10 civilians.
The incident led Karzai to introduce a new decree, enforced on Monday, banning the Afghan military from requesting aerial support from Nato-led forces. The commander of international forces in Afghanistan, General Joseph Dunford, has agreed to the decree and maintained that the order will not prevent foreign troops from operating effectively.
The International Security Assistance Force in Kabul said it supported the UN figures. "Much work has already been done by Isaf in reviewing our tactical directives and operational procedures. We will aggressively work with the [Afghan forces] to enhance their civilian casualty mitigation efforts," Isaf spokeswoman in Kabul, Erin O. Stattel, said via email.
Unsurprisingly air strikes were the main cause of civilian casualties by foreign forces in 2012, but they killed 42% fewer civilians compared with 2011. Overall, air strikes in 2012 killed 126 civilians, including 51 children.
A spokesman for the Taliban dismissed the report, calling it "a vehicle of propaganda against" the group. "We don't accept this report, this is a biased report. You cannot find a single operation by the Taliban in which civilians have been killed … We are raising a Jihad for the sake and for the freedom of the Afghan people," Zabiullah Mujahed told the Guardian.
The UN also said it had identified a shift in the Taliban's public relations efforts.
The group's promotion of insider attacks on foreign troops and the pin-pointing of military targets, the report said, showed "a heightened awareness" by Taliban leadership of a need to publicly demonstrate that it wants to protect Afghan civilians, support the peace process and win "hearts and minds".
http://www.guardian.co.uk/world/2013/feb/19/taliban-targeting-women-un-report
-------------
Saudi women take seats in Shura Council
Thirty women sworn in to 150-member advisory body for first time in conservative kingdom's history.
19 Feb 2013
Thirty Saudi women have taken seats in Saudi Arabia's Shura Council, for the first time in the conservative kingdom's history, as they were sworn in before King Abdullah at his palace in the capital, Riyadh.
The women took their seats in the same room with their 130 male colleagues and were sworn in collectively, state television said on Tuesday.
"The development we are working at must be gradual," King Abdullah said in a brief statement broadcast on state television.
Full report at:
http://www.aljazeera.com/news/middleeast/2013/02/2013219201637132278.html
-------------
Muscat girl, Amira, gets her dream date with idol Shahrukh Khan
20 February 2013
There are millions of girls who dream of being in the same room as Shahrukh Khan, not to mention get a chance to talk to him, touch him and be 'woo-ed' by him with a song and dance. But one lucky girl — Amira from Muscat — got to do all that at the Temptation Reloaded event, recently. It is reminiscent of the Bruce Springsteen show from many decades ago, when he called a girl from the crowd to sing and dance with him on his song Dancing In The Dark. The girl in question went on to become a celebrity herself. She is none other than Courtney Cox who played Monica Geller in Friends.
Full report at:
http://www.dailytimes.com.pk/default.asp?page=2013\02\20\story_20-2-2013_pg9_11
-------------
Child abuse cases reach record high in Indonesia
Yuli Tri Suwarni
February 20 2013
An 18-year-old girl from Ciracas, East Jakarta, has been systematically raped by her biological father since she was 13 and now is one-and-a-half-months pregnant.
It took five years for the girl to summon up the courage to tell her grandfather and file a report with police.
"The father admitted that he had raped his daughter some 60 times over the past five years," National Commission for Child Protection (Komnas PA) chairman Arist Merdeka Sirait said on Tuesday during a hearing with the city administration at City Hall.
Full report at:
http://www.thejakartapost.com/news/2013/02/20/child-abuse-cases-reach-record-high.html
-------------
Indonesian Maid Who Hurled Baby in Malaysia Gets 20 Years in Jail
Straits Times | February 20, 2013
Kuantan, Malaysia. An Indonesian maid has been sentenced to 20 years in jail by the Sessions Court in Kuantan, Malaysia, after she pleaded guilty to attempting to murder and abusing a four-month-old baby boy last Friday.
A closed-circuit television recording shows her throwing the baby down nine times, Bernama news agency reported.
Full report at:
http://www.thejakartaglobe.com/international/indonesian-maid-who-hurled-baby-in-malaysia-gets-20-years-in-jail/572785
--------------
The quandary of Arab revolutions and the citizenship rights for women
20 February 2013
A year ago, it was not possible to speak, whether clearly or implicitly, of the Arab revolutions' dilemmas because the crowds were still elated with the achievement fulfilled when the people acted upon the will of life and decided to overthrow regimes.
A number of intellectuals, media figures and creators were influenced by this glorifying speech of revolutions so they commended the new parties which emerged on the social and political stages. They also expatiated in addressing the revolutions' specificities, peculiarities and glorious deeds as well as the rebels' virtues…This is not strange since the influence of pride and praise in the Arab self is intense.
Full report at:
http://english.alarabiya.net/articles/2013/02/20/267258.html
-------------
Second Workshop to Integrate Women's Needs in Development Kicks off in Bahrain
18/02/2013
Manama, February 18th (BNA) –The second workshop of the training package for the official state institutions kicked off at the headquarters of the Supreme Council for Women, which is organized by the council in cooperation with United Nations Development Programme (UNDP).
The lecturer of the workshop, which comes under the theme "Women's Leadership Skills and Building an Effective Team," is the development and building capacities consultant, expert Elham Al Fateem.
Full report at:
http://www.bna.bh/portal/en/news/547011
-------------
Mississauga's Muslim community marches for women's rights
20 February 2013
Hundreds of Muslims turned out to march through Mississauga's City Centre on Family Day in a show of support for women's rights and to raise money for the Credit Valley Hospital Foundation.
Braving a bitterly cold Family Day morning, the huge procession snaked its way through the snow covered streets around City Hall. As they marched they carried bilingual posters bearing slogans like "friendship," "caring" and "J'aime ma mère" ("I love my mother").
The event, called the Family Day Walkathon, raised $70,000 for Credit Valley hospital, which was handed over at a packed ceremony in City Hall directly after the walk.
Full report at:
http://www.mississauga.com/community/article/1582553--mississauga-s-muslim-community-marches-for-women-s-rights
-------------
Fashionistas in Jordanian Culture Dress in Modern Clothes, Bodies Still Covered
February 19, 2013
One of the things people asked me most frequently when I decided to come to Jordan was what I would have to wear and how I'd be expected to dress. I always responded the same way: "No, I don't have to wear a headscarf, but I'll have to wear more modest clothes, long skirts, long-sleeved shirts and things that really cover me up."
Based on what I was told by my program, I came to Jordan with a suitcase full of neutral maxi skirts and plain long-sleeved T-shirts. To date, I only have two pairs of pants, including the jeans I wore on the plane here.
Full report at:
http://dailyorange.com/2013/02/fashionistas-in-jordanian-culture-dress-in-modern-clothes-bodies-still-covered/
-------------
Alkhobar forum explores avenues for development of Saudi businesswomen
20 February 2013
A large number of women turned up for some very interesting sessions at the women's conference on social entrepreneurship currently under way at the Sofitel Hotel on the Alkhobar Corniche.
The first day of the three-day forum, organized by the Ebda'a Exchange, kicked off to an inspiring start on Monday. The forum conducted in close collaboration with the Ministry of Labor brought together notable Saudi women from various fields to speak on topics ranging from business development and the role of media to the problems of unemployment so as to initiate a dialogue and give voice to diverse opinions on the same platform.
Full report at:
http://www.arabnews.com/alkhobar-forum-explores-avenues-development-saudi-businesswomen
-------------
More Women Taking On Key Role in Family Businesses in Gulf Region
20 February 2013
Family businesses account for approximately 90 percent of commercial activity in the Gulf region. Over 5,000 family firms have amassed more than $ 500 billion (SR 1,875 billion) in assets. Women are starting to play an increasingly influential role in these family offices.
In a bid to develop the knowledge and skills necessary for long-term wealth preservation, the London-based Gatehouse Bank began a three-day course as part of the MBA in Real Estate at Dar Al-Hekma College on Monday.
Full report at:
http://www.arabnews.com/more-women-taking-key-role-family-businesses
-------------
Egypt's underprivileged children given education opportunity in City of the Dead
20 February 2013
The Association of Children with Special Needs is giving the underprivileged and disabled children of Cairo's City of the Dead an opportunity to learn and socialize together, an opportunity they may not get elsewhere.
The City of the Dead is home to thousands of families who reside in the old cemetery's narrow, unpaved alleyways. Most of the families survive on pensions, cheap labor, or daily fare to get by, earning no more than 1200 Egyptian pounds a year (200USD).
Full report at:
http://english.alarabiya.net/articles/2013/02/20/267255.html
-------------
Tzipi Livni Appointed Israeli Justice Minister
Phoebe Greenwood
19 February 2013
Tzipi Livni was named as Binyamin Netanyahu's first partner in a new coalition on Tuesday, committing the next Israeli government to reviving the collapsed peace process with the Palestinians.
Hatnuah party leader Livni will serve as justice minister in Netanyahu's coalition with a special mandate to push forward in negotiations towards a peace settlement, which, if successful, would see Israel withdraw from Palestinian territory in the West Bank after decades of occupation.
Full report at:
http://www.guardian.co.uk/world/2013/feb/19/tzipi-livni-israel-justice-minister
-------------
Anti-meningitis vaccination campaign launched for orphans
20 February 2013
ISLAMABAD: The International Islamic Relief Organisation (IIRO) launched an anti-meningitis vaccination campaign on Tuesday for orphans of the Pakistan Sweet Homes.
Education and Training Minister Sardar Shah Jahan Yusuf was the chief guest on the campaign launch ceremony. Pakistan Baitul maal (PBM) Managing Director Zamurd Khan and IIRO Regional Director Abdubin Muhammad Ibrahim Ateen also attended the event. Sardar Shah Jahan Yusuf lauded the PBM for execution of the "dream to provide shelter and education to orphans".
Full report at:
http://www.dailytimes.com.pk/default.asp?page=2013\02\20\story_20-2-2013_pg11_4
-------------
URL: https://newageislam.com/islam-women-feminism/indian-woman-39,-hired-maid/d/10497