New Age Islam News Bureau
7 Dec 2014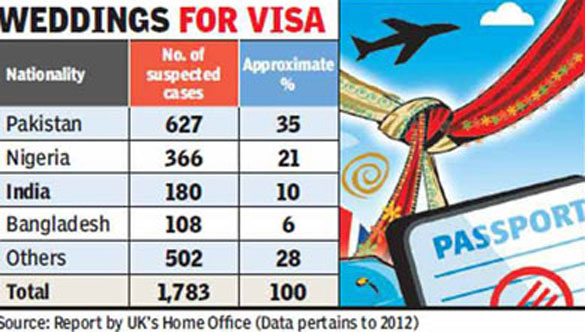 • No More Easy Entry to UK via Sham Marriages
• Caught between Rules, Saudi Girl's Fate Hangs in Balance
• Turkey: Half of Transgender Sex Workers Subjected To Police Violence
• Iran Refuses To Sign UN Resolution Stresses Girls Marriage in 18 Years of Age
• Cases of Women Forced To Marry Relatives on the Rise
• Rula Ghani, Afghanistan's Unusually Prominent First Lady
• Rise in Cohabitation Has Iran Officials Railing Against 'White Marriage'
• Abu Dhabi Courts Consider Marriage In Lieu Of Punishment
• Girl Sues Dad for Not Letting Her Complete Overseas Education
• Woman attacked with acid by five men in Pakistan
• Pakistan's Women Cotton Pickers Find Power in Uniting over Wages
Compiled by New Age Islam News Bureau
URL: https://www.newageislam.com/islam,-women-and-feminism/new-age-islam-news-bureau/indian-muslim-women's-group-seeks-abolition-of-triple-talaq/d/100364
-----------
Muslim Women's Group Seeks Abolition of Triple Talaq
07 Dec, 2014
'We do not want a unified civil code. We want to follow the Muslim Personal Law with modifications that can help in the upliftment of women'
Life has not been a bed of roses for 27-year-old I. Ravithammal ever since her husband left her seven years ago, simply by writing Talaq thrice, on a piece of paper.
Though she is struggling to meet her daily needs and educate her children, she helps other women like herself to gain employment.
Ravithammal is among the hundreds of women from across the country who took part in the 7 annual convention of Bharatiya Muslim Mahila Andolan (BMMA) held in the city recently.
The main aim of the convention is to create awareness of a draft law prepared by BMMA that calls for a ban on oral Talaq and polygyny. It also seeks raising the minimum age limit for marriage to 18 for Muslim girls and 21 for boys.
The Hindu,
Ravithammal, who hails from Dindigul, says she is a victim of triple Talaq and wants the government to abolish the system.
"After my husband left me, I began working at a construction site. I was employed in a mill later. Now, I earn about Rs. 200 every day," she says.
Though she is educating her children, she is unable to afford treatment for her seven-year-old son who has only 30 per cent vision in one eye. But this has not deterred her from helping other women. "I try to motivate young girls to be independent. I counsel couples against separation. I don't want others to meet my fate," Ravithammal says.
BMMA co-founders Zakia Soman and Noorjahan Safia Niaz say while the Quran has laid down rules, they are often misinterpreted, and this leads to victimisation of women. "We do not want a unified civil code. We want to follow the Muslim Personal Law with modifications that can help women," says Ms. Niaz.
A. Faiz ur Rahman, secretary general of Islamic Forum for the Promotion of Moderate Thought, says triple Talaq in one sitting is not sanctioned by the Quran. "It has no basis in Islamic law. It is time the Ulema de-legitimised it," he says.
http://www.thehindu.com/news/cities/chennai/chen-society/muslim-womens-group-seeks-abolition-of-triple-talaq/article6668378.ece
----------
No more easy entry to UK via sham marriages
LUBNA KABLY,TNN | Dec 7, 2014
MUMBAI: The United Kingdom has amended its laws to crack down on sham marriages. Registrars will now have to refer to the home office all proposed marriages, which involve non-European Economic Area (non-EEA) nationals such as Indian citizens, who have limited or no immigration status in the UK. An extended period of time will also be available to the authorities to investigate the genuineness of a proposed marriage.
The tightened norms spell bad news for unscrupulous Indian citizens who hoped to resort to this shortcut to stay on in the UK. Many rackets of sham marriages involving Indians have been busted in the past.
A UK's home office report said sham marriages are typically entered into when a migrant's visa is about to expire and it is unlikely that the person will be able extend it, or if a person has overstayed his visa. But on the basis of their marriage to a UK citizen or even an EEA national, such persons can continue to stay in the UK.
As the requirements for non-EEA nationals seeking to remain in the UK to work or study have become tougher in recent years, sham marriages proved to be an attractive quick-fix solution.
The marriage notice period for all (including British citizens) has been increased from 15 days to 28 days. Where one of the couple to the marriage is a non-EEA national, the marriage registrar will have to forward the information to the home office. If a sham marriage is suspected, the notice period in these referred cases will be extended to 70 days to enable investigation and action.
Couples who fail to comply with an investigation under a 70-day notice period will not be able to marry on the basis of that notice. A written ministerial statement announcing these changes was laid in UK's House of Commons in November last week. These provisions will apply from March 2, next year.
Currently, Sections 24 and 24A of UK's Immigration and Asylum Act, 1999, require marriage registration officials to report suspected sham marriages to the home office. Now, all cases of marriage involving a non-EEA national will have to be reported. The main draw back of the existing provisions was that the home office got this information very late, in many cases just prior to the marriage ceremony, leaving very little time to take action.
Indians were one of the most referred nationals for suspected sham marriages, constituting around 10% of the total referrals made to the home office in 2012.
"The revised provisions will result in couples facing scrutiny before their marriage. A considerable difference in the age between the parties or the difference of language between the parties could well be a reason to doubt whether the relationship is actually genuine. In order to prove a genuine relationship, evidence may be required in form of emails, letters, joint bank accounts, photographs, etc. and an intention to live together in the UK by a confirmation of commitment from both the parties," explains Sarosh Zaiwalla, senior partner, Zaiwalla & Co, a UK-based firm of solicitors.
A home office report released last year points out to a well designed scam where Portuguese women came to the UK to marry Indian men at the Blackburn register office. The brides made initial trips to the UK to give notice of marriage at a register office, which was often different from the register office where they intended to hold the ceremony. They also attended appointments at banks in the UK and elsewhere, to generate documentation to support the illusion that they were based in the UK. These documents were then used to support an immigration application to the home office by their Indian spouse. The Indian nationals each paid around £6,000 (nearly Rs 6 lakh) to a facilitator in the UK, who in turn worked with another agency in Portugal to recruit the brides. Even Indian students have attempted to enter into such sham marriages.
http://timesofindia.indiatimes.com/india/No-more-easy-entry-to-UK-via-sham-marriages/articleshow/45399825.cms
------------
Caught between Rules, Saudi Girl's Fate Hangs in Balance
Dec 7, 2014
JEDDAH — A six-year-old girl who has been living with her non-biological mother after she was abandoned as a baby is facing deportation, Makkah daily reported.
Her biological mother, an Arab expatriate, was raped by a Saudi man over six years ago and got pregnant as a result, sources said. Although the court proved at the time through DNA evidence whom the father was, he refused to accept the girl as his daughter.
Courts cannot use DNA as conclusive evidence. As the father refused to accept any responsibility, the Arab mother decided to abandon her baby near a dumpster in Jeddah.
A woman found the girl and decided to take her home. However, six years later, this woman found out she had broken the law when she contacted the Ministry of Social Affairs for permission to become the legal guardian of the girl.
The ministry told her the regulations of the Interior Ministry stipulate that a child born out of wedlock to a non-Saudi woman should be deported together with his or her mother.
Shocked, the woman refused to take the child to the deportation center and filed a request at the Jeddah General Court asking for guardianship rights over the girl.
The court contacted the Ministry of Social Affairs for approval but the latter rejected the request under the pretext that it was against the law.
The ministry told the court the biological mother of the girl is still alive and has been identified and the regulations needed to be strictly observed.
The girl needed to be handed over to the authorities, the ministry said. The woman tried to find a solution with several authorities but to no avail.
It is also believed the biological mother has said she would kill the girl if she is returned to her because she did not want the child.
The biological mother relinquished her guardianship as well as custody rights. Abdullah Al-Tawee, director of Social Affairs in Jeddah, said such cases are dealt with based on the regulations issued by the Interior Ministry.
He said the regulations are clear and the girl cannot stay with the woman because her biological mother is still alive.
The Ministry of Social Affairs cannot do anything but enforce the regulations.
http://www.saudigazette.com.sa/index.cfm?method=home.regcon&contentid=20141207226760
------------
Turkey: Half of Transgender Sex Workers Subjected To Police Violence
Dec 7, 2014
A report drafted by a civil rights organization has drawn a picture of the plight of transgender individuals in Turkey, finding that half of all transgender women sex workers in the country have been subjected to physical violence from police. It also states that the murder of transgender individuals in Turkey amounts to 40 percent of the total number of such killings in all of Europe.
The report, titled "Violence against Transgender Woman Sex Workers in Turkey" and produced by the "Kırmızı Şemsiye" (Red Umbrella) Sexual Health and Human Rights Association, is set to be presented to the United Nations. For the report, a total of 233 transgender sex workers were interviewed.
"Out of the 233 transgender women sex workers, 171 have been subjected to violence. Some 49.7 percent said the police had used violence against them and 31.2 percent said they had been sexually assaulted by the police, including rape," said Kemal Ördek, the head of Kırmızı Şemsiye.
The interviews for the report were conducted in Ankara, Antalya, Bursa, Diyarbakır, Eskişehir, Gaziantep, Istanbul, İzmir, İzmit, Mersin and Sivas.
"Forty percent all transgender individuals murdered in Europe are reported to have been killed in Turkey. Among European countries, Turkey is followed by Italy, where 27 percent of the killings have been reported," Ördek also said.
"Some 53.88 percent of interviewees said they have been victimized by sexual violence at least once in their lifetime," he added.
Despite such frequency of sexual violence against them, 75 percent of transgender sex workers who have been victimized by sexual assault refrain from filing official complaints.
Lesbian, gay, bisexual, transgender and intersex (LGBTI) people, particularly transgender individuals, are frequently the target of hate crimes hate crimes in Turkey.
A government-led reform package, adopted by Parliament in March 2014, prohibited discrimination and hate crimes, but not on the basis of sexual orientation or gender identity.
http://www.hurriyetdailynews.com/half-of-transgender-sex-workers-subjected-to-police-violence-report.aspx?pageID=238&nID=75262&NewsCatID=339
-----------
Iran Refuses To Sign UN Resolution Stresses Girls Marriage in 18 Years of Age
07 Dec, 2014
TEHRAN: Iran has refused to sign resolution which is prepared by United Nations UN human rights, which opposes girl's marriages in less than 18 years of age.
The Iranian media said that the resolution was presented in human rights committee in last month for opinion vote and the Country opposed the voting.
It is expected that the resolution will also be presented in general assembly for vote.
On the suggestions of few other countries another point was added in the resolution that urges girls will also be provided with sex education and training.
Iran thinks that limiting the age for girl marriages is against the Islamic Shariah and laws and the religion does not impose any age restriction regarding marriage of girl.
The member of Iranian parliament Muhammad Ali Ishphanae has said in his statement that his country will not accept the UN resolution regarding the limiting the age of girls for marriage.
http://www.thenewstribe.com/2014/12/06/iran-refuses-to-sign-un-resolution-stresses-girls-marriage-in-18-years-of-age/
----------
Cases of Women Forced To Marry Relatives on the Rise
07 Dec, 2014
DAMMAM — The Kingdom's courts reported an increase in "Tahjeer" cases where the male relative of a woman strikes an agreement with her guardian to marry her without consultation and she is then banned from marrying anyone else, Al-Hayat daily reported.
Courts in the Kingdom confirmed that there were nine cases of Tahjeer during the last two years, three of them in the last 40 days.
The National Society for Human Rights General Secretary Khalid Al-Fakhry said Tahjeer is a crime against Islamic, international and national law.
"In fact, it is a form of human trafficking where the victim's freedom, identity and rights are robbed from her," said Al-Fakhry.
"A woman who raises a Tahjeer case in court is one rejecting a non-Islamic tradition in which she is victimized due to the ignorance of society," he said.
"These cases are usually raised before a marriage contract is about to be signed.
"The woman would go to the court and report that she is a victim of Tahjeer and her opinion and consent to the marriage were never obtained."
He said if the women's allegations were proven to be true, the judge would try to advise the guardian to refrain from his act.
If he is adamant that the marriage should go ahead, then he is stripped of his guardianship rights, which are then assigned to someone else.
The Council of Senior Scholars in Saudi Arabia issued a fatwa in 2005 saying Tahjeer and forced marriages were not allowed in Islam because they violate the religion's conditions governing marriage.
Senior scholars considered those who commit Tahjeer as disobeyers of Allah who still follow a pre-Islamic and ignorant tradition.
In their view, those who commit Tahjeer must be imprisoned and never released until they repent their crime.
The Forum on Domestic Violence in Dammam presented a number of workshops and seminars helping women identify domestic abuse and how to report it.
The forum included a number of activities and campaigns held by the Ministry of Social Affairs for the prevention of domestic violence that showcased what the ministry is doing to protect women, children and victims.
http://www.saudigazette.com.sa/index.cfm?method=home.regcon&contentid=20141207226680
----------
Rula Ghani, Afghanistan's Unusually Prominent First Lady
07 Dec, 2014
Rula Ghani, wife of recently elected Afghan President Ashraf Ghani, has enjoyed a remarkably high profile by the standards of the region. When Ghani delivered his inaugural address he surprised his audience by publicly addressing his wife, thanking her for her efforts in helping women, children, and the internally displaced persons (IDPs). This was in stark contrast to Ghani's predecessor, Hamid Karzai, whose wife Dr. Zeenat Quraishi Karzai remained virtually invisible during his long term in office.
The fact that Ghani would publicly thank his wife has sparked hope in some quarters that women might be given a more prominent role in Afghanistan, with positive implications for women's rights generally. But not everybody was happy: Hard-liners have expressed concern that the foreign-born, Christian first lady could pose a threat to Islamic values.
Rula Ghani was born into a Lebanese Christian family, and is a dual citizen of Lebanon and the U.S. She met her future husband when they were both studying at the American University of Beirut, and the couple lived in Afghanistan for a few years after marrying in 1975. In 1978, Rula and her husband moved to the United States, where he pursued a Ph.D. while she raised their children. The family returned to Afghanistan in 2002, when Ashraf Ghani was appointed finance minister of Afghanistan. Rula was reportedly shocked to see the living conditions many Afghan children were enduring, and went to work for an organization called Aschiana, which helps feed and educate street children.
Rula Ghani has often been compared to Soraya Tarzi, known as Queen Soraya, wife of King Amanullah Khan, who ruled Afghanistan from 1919. The queen – who received an honorary degree from the University of Oxford – was a target for criticism because of her perceived modernity. The queen served as minister of education, and sought to improve the lot of women in society. She established Afghanistan's first school for girls and its first hospital for women. However, her liberal ideas on women's roles in society as well as her appearance (including a penchant for short-sleeved dresses) incensed the religious right and were a factor in her ending up in exile with her husband in 1929.
For her part, Rula Ghani has not given any indication of plans to upturn social norms in Afghanistan. Rather, she aims to revolutionize women's roles within the current structure to improve their quality of life. Ghani has set up an office within the Presidential Palace to find ways to improve conditions for IDPs, who number around 750,000 in Afghanistan. Although women in Afghanistan have won more rights since the fall of the Taliban, they are still heavily restricted by objections to girls receiving an education and working outside the home. The literacy rate for females aged 15 to 24 is 32 percent, compared to 62 percent for males. Girls in rural parts of the country are less likely to receive an education. Rula Ghani apparently aims to change this, and encourage Afghans to realize the important roles that women play in society.
However, even during her husband's campaign her religious and educational background drew criticism. Mohammad Mohaqeq, deputy to the rival presidential candidate Abdullah Abdullah, has commented that Rula was out of touch with Afghan society since she is a foreigner. Her husband was questioned for having a Christian wife. More recently, Rula has been criticized for appearing to side with the French government's ban on the niqab (face covering). The Presidential Palace of Kabul released a statement insisting that her words were taken out of context.
A first lady who is visible, let alone politically active, is unusual for Afghanistan. Advocating women's rights backfired for the exiled Queen Soraya. Decades later, Afghanistan is probably still not ready for radical change, but eyes will be on Rula Ghani to see whether she can bring about modest gains in the rights of Afghanistan's women.
http://thediplomat.com/2014/12/rula-ghani-afghanistans-unusually-prominent-first-lady/
----------
Rise in Cohabitation Has Iran Officials Railing Against 'White Marriage'
07 Dec, 2014
Raana and Hamed have been living together for four years.
They eat together. They both contribute to the household and share a savings account. They fight "like husbands and wives in a registered marriage." They even wear wedding rings and introduce themselves as a married couple.
But they're not because, as they also told Iranian daily "Ebtekar" in May, they don't believe in marriage.
Their arrangement is being described in Iran as a "white marriage," a relatively new phenomenon that is worrying Iranian authorities.
Officials there see couples like Raana and Hamed as an affront to the Islamic values that are preached and enforced by the state through pressure and harassment.
On November 30, Mohammad Mohammad Golpayegani, the chief of staff for Iranian Supreme Leader Ayatollah Ali Khamenei, criticized cohabitating couples as "shameful" and warned that an entire generation would be doomed.
Golpayegani said "their Halal generation will be extinguished and they will become bastards."
He declared that "the Islamic ruler should strongly fight this kind of life."
One day later, a deputy at Iran's Ministry of Youth Affairs and Sports blamed the media for fuelling interest in so-called white marriages.
Mahmud Golzar allowed that some young Iranians might be cohabitating -- following the example of Western countries -- but he added to the semi-official Fars news agency that such reports had not been confirmed.
If confirmed, he warned, the Islamic republic would confront those "ominous marriages," which have "very negatives effects" in Western countries, including the United States.
There are no reliable estimates of the number of couples cohabitating in Iran, where sexual relations outside of marriage are punishable by law. But public acknowledgement and warnings by officials, as well as media reports and anecdotal evidence, suggest that a number of Iranians in major cities have chosen cohabitation over wedlock.
Thirty-three-year-old Ali, who asked that RFE/RL not use his real name, is an engineer by profession who lived with his former girlfriend for several months before they broke up last year.
"We didn't want to get married but we wanted to be together, so she moved in," he said.
He added that they cohabitated despite their parents' disapproval.
Ali told RFE/RL that some of his friends and acquaintances had also chosen the unmarried route over wedlock.
"We basically want to live our lives the way we want," Ali said. "Now you can call it a white marriage or whatever you want."
He said he was aware of the risk he was taking, adding that "everything is risky and illegal in Iran, even partying."
Kids Will Be Kids
A Tehran-based observer said the possible rise in unmarried couples should be seen in the context of a new generation of Iranians who are turning their backs on tradition and state-promoted values.
"Attitudes are changing, a number of young people don't care about what other people might think or how the state might react, they are becoming increasingly independent," he told RFE/RL.
A desire to be free from the responsibilities and financial burden that come with wedding and married life appears to contribute to the perceived trend.
Mostafa Eghlima, the head of Iran's Society of Social Workers, believes that the so-called white marriages are similar to what "engagements" used to be like in Iranian society.
Eghlima told "Ebtekar" that one of the main reasons that families accept white marriages is because they want to be freed from the burden of responsibility.
"Girls and boys [in white marriages] can easily end their relationship without any problem and without any expectation," he said.
'Cultural Invasion'
Javid Samoudi, a psychologist based in the holy city of Qom, home to many of Iran's senior clerics, blamed such cohabitation on "cultural invasion," fading religious beliefs, weakening family ties, rising economic costs, and a desire for diversity and noncommitment among young people.
In an interview with the semi-official ISNA news agency, he likened white marriages to "a microbe that pollutes men's views and damages the character and personality of women."
Sociologist Majid Abhari was quoted by Iranian media as saying that the "growing influence" of the Internet and satellite channels was behind white marriages.
The spread of cohabitation comes amid another headache for Iranian authorities: a reported decline in marriages and a soaring divorce rate.
Media reports suggest that in major cities such as Tehran, more than 20 percent of marriages end in divorce.
Authorities have said that marriage should be encouraged and facilitated for young people in order to preserve morals and fight the declining birthrate.
On December 1, presidential adviser Hessamedin Ashna noted that many people are concerned about white marriages. He suggested that if getting married was easy and affordable, Iranians would not choose cohabitation.
Ali, for his part, says he is not planning to get married anytime soon. With a laugh, he says the idea of another white marriage is more appealing to him.
http://www.rferl.org/content/iran-marriage-society-lifestyle/26728820.html
----------
Abu Dhabi Courts Consider Marriage In Lieu Of Punishment
07 Dec, 2014
ABU DHABI // Couples charged with having sex outside of wedlock would avoid trial by getting married in a plan being considered by the Abu Dhabi judiciary.
Under the proposal, the judge would ask a couple accused of having an intimate relationship if they wanted to be married.
The aim is to ease case loads in courts and reduce penalties.
Most cases arise when a man and woman are caught being intimate in public, said Ali Al Qareiny, a lawyer at Al Mansour Advocates and Legal Consultancy.
Mr Al Qareiny said that in some cases, the couple might have married secretly in an unregistered "Urfi" marriage with no witnesses, or by signing a contract they had drawn up themselves.
These marriages are considered invalid.
"In such cases, there was an intention to be married, no matter the circumstances they were in and what prevented them from marrying legally," Mr Al Qareiny said.
"So the judge orders them to get married at court to drop the charges. If any party refuses the marriage, they are penalised accordingly."
Dr Rima Sabban, associate professor in the college of sustainability sciences and humanities at Zayed University's Dubai campus, said marriage was a better answer than penalties.
"I see that some of these cases have a positive stance as it shows a type of legal protection to the women, protection from the society that will hold her accountable for her mistake," Dr Sabban said.
"A man is given freedom because we live in a male-dominated society, and this hurts the woman more.
"It's good that the judge is trying to reconcile them and trying to get them away from a scandal."
Mr Al Qareiny said it was necessary that the court provided continuous guidance to the couple to ensure their marriage was stable and avoid issues that might arise, and to ensure the marriage was not a fraud. He said it was important to provide religious advice so the accused did not feel guilty or threatened by society.
Women charged with such offences can suffer damage to their reputation, especially in Arab countries, said Dr Ahmed Al Omosh, dean of sociology at the University of Sharjah.
"This will eliminate unnecessary labelling by the act that they have done and will prevent rumours," Dr Al Omosh said.
Dr Sabban said the move would limit negative societal reactions.
"We live in a world where some Islamic societies are penalising them in a horrendous way," she said.
"However, giving such solutions would reflect a more civilised version of Islam and would also minimise the criminalisation in the society at large, let alone protecting people from horrendous versions of Islamic penalties we hear about these days, like lashing and stoning."
aalkhoori@thenational.ae
http://www.thenational.ae/uae/abu-dhabi-courts-consider-marriage-in-lieu-of-punishment
----------
Girl Sues Dad for Not Letting Her Complete Overseas Education
07 Dec, 2014
JEDDAH – The Criminal Court is reviewing a case filed by a young woman who claimed her father would not let her complete her scholarship program because she refuses to give him her stipends, Makkah daily reported.
She told the judge that her father did not let her travel back to the country where she is studying.
Her father kept asking her again and again for money but she did not give him any, the court heard.
When he realized that his daughter did not have any intention to share her scholarship money with him, he waited for her until she got back and then banned her from travelling.
She accused her father of being a drug addict and having a prior criminal record.
A source in the court told Makkah daily that such cases are filed frequently and they are always complicated in nature.
In this case, the father refused to provide the court with sound justifications why he did not want his daughter to travel back and continue pursuing her studies, the source said.
The judge is reviewing the case based on the acts and behaviour of the father and trying to verify whether his justifications are valid.
He said the reasons why the daughter was not allowed to continue her studies are still unclear to the court.
Lawyer Rashid Al-Amro said the law, based on Shariah, does not give parents the right to cause damage to their children.
Al-Amro said: "Any girl, who has attained adulthood or not, may bring a lawsuit against her parents if they mistreat her intentionally.
"The government grants the right of education to all citizens, male and female." The verdict in such cases depends on the discretion and evaluation of the judge, who will have to assess the damage caused by not allowing the daughter to travel back and continue her studies.
If the daughter's guardian continues to skip court hearings on purpose, the judge will rescind his guardianship and appoint another one, or the judge himself become the guardian and allow the daughter to continue her studies.
http://www.saudigazette.com.sa/index.cfm?method=home.regcon&contentid=20141207226678
---------
Woman attacked with acid by five men in Pakistan
Dec 7, 2014
MULTAN: A woman in Muzaffargarh allegedly managed to fight off five men who were attempting to rape her, only to be intercepted and attacked with acid as she made her way back to her house.
The incident took place in a rural area of Qureshi Chowk in Muzaffargarh on Friday.
Arfa*, 30, a mother-of-five, worked as daily wage labourers in Aliwaala fields along with her husband.
The victim was reportedly asked to provide illicit services by five men belonging to a local feudal family but had refused to oblige. Her husband advised her to leave the local field, after which she began working in Chowk Qureshi.
However, the suspects managed to locate her and allegedly attempted to kidnap and rape her. Afra is said to have put up a fight and escape, only to be intercepted and doused with acid by the suspects.
She was immediately shifted to the hospital by locals.
A doctor in Nishtar Hospital in Multan Dr Pervez Haider told The Express Tribune that over 65% of the victim's body was burnt, and she is stated to be in critical condition.
An FIR has been registered under section 336B in Chowk Qureshi police station under against the five suspects.
Sources said the police is allegedly under pressure as all five suspects, who are still at large, belong to powerful feudal families of the district.
http://tribune.com.pk/story/802343/woman-attacked-with-acid-by-five-men-in-muzaffargarh/
---------
Pakistan's Women Cotton Pickers Find Power in Uniting Over Wages
Dec 7, 2014
Meeran Pur, Pakistan. Azeema Khatoon, a mother of five, has spent most of her life laboring in Pakistan's sunbaked cotton fields for less than $2 a day.
Last year, she and a group of around 40 women struggling to feed and clothe their families on their meager wages did something almost unheard for poor women working in rural Pakistan — they went on strike. The gamble paid off.
Khatoon, 35, says she has nearly doubled her wage in the past year, now taking home $3.50 a day compared to $2, with her success just one story cited by labor activists to encourage rural women to band together and form a united workforce.
Illiterate women like Khatoon make up the bulk of the estimated half a million cotton pickers in Pakistan, the world's fourth-largest cotton producer, after China, India and the United States, but their working conditions are often poor.
Khatoon said she worked for hours for little money in the fields of Pakistan's rural southeastern Sindh province where she lives in Meeran Pur village about 225 kilometers north of the provincial capital of Karachi.
"Before our collective bargain we made no profit from our work," said Khatoon, picking rows of fluffy, white cotton shining under the afternoon sun near Meeran Pur.
"We all collectively decided to refuse to work for low wages," she added, proudly.
Pakistan is one of the few Asian countries where agricultural wages have gone down, not up, in the past 10 years, according to the Overseas Development Institute (ODI), Britain's leading international development and humanitarian think tank.
The ODI said in rural wages are rising across Asia, partly driven by a slow down in population growth, increasing agricultural productivity and migrants moving to cities.
But Pakistan remains one of the few exceptions. Power shortages plague the factories. Agricultural productivity is stagnant. Landlords are hugely powerful.
Daily hazards
Agricultural wages in Pakistan have a massive impact on women, and in turn on their families. About 74 percent of working women aged 15 and are employed in agriculture, according to the International Labor Organisation.
The 2014 Global Gender Gap Report published by the World Economic Forum ranked Pakistan as the second worst country in the world in gender equality after Yemen.
Many women are employed informally on low earnings and with limited protection, with women's agricultural wages falling to an average of $1.46 a day in 2012 from around $1.68 in 2007, said the ODI in its recent Rural Wages in Asia report.
On top of the meager wages, women laborers also tell labor activists that landlords or managers will sometimes try to cheat them of their rightful money because they cannot read the records. Sometimes bosses sexually harass them.
Heat stroke, snake bites, exposure to pesticides and cuts on their hands from handling the rough cotton bolls are other hazards of their daily toil.
Khatoon and others have started bringing their school-age children to check the books, or tie knots in the edge of their colorful saris to count how many days they have worked.
"Even though they can't read the numbers of letters, they can say I have worked one day for each knot," said Javed Hussain, the head of the Sindh Community Foundation, which aims to improve the socioeconomic conditions of communities and has trained 2,600 women in skills like bargaining and labor rights.
Muhammad Ali Talpur, the director of the government-linked Pakistan Central Cotton Committee, says owners are sympathetic to the workers' problems but warns paying much higher wages may drive Pakistan's cotton farmers out of business.
"Cotton producers are being squeezed by low prices and producers are having a hard time to meet their costs," he said.
Global cotton prices have fallen, hitting a five-year low this summer due to slowing demand from China, a glut in the market, and growing popularity of manmade fibers.
Pakistan produces about 13 million bales a year from a world total of about 119 million bales. This year the government has already bought one million bales to try to shore up the price.
Hussain said the Sindh Community Foundation talks to small landlords and trains workers how to read market prices, trying to ensure there is negotiation, not confrontation.
He said the bigger landlords weren't usually willing to negotiate over wages and there was no legislation protecting casual agricultural workers but small owners did often sympathize with their workers.
Karim Ullah, who owns a small cotton farm near Meeran Pur, agreed to pay his workers $3 per day this year but said he couldn't raise wages further unless cotton prices rose.
"We pay wages according to the rate at which the cotton is sold. Only if the going price increases can I pay the pickers more," he said. "Also, I'm just a small farmer. It's the big landlords with hundreds of acres who set the rate."
http://thejakartaglobe.beritasatu.com/business/pakistans-women-cotton-pickers-find-power-uniting-wages/
----------
URL: https://www.newageislam.com/islam,-women-and-feminism/new-age-islam-news-bureau/indian-muslim-women's-group-seeks-abolition-of-triple-talaq/d/100364