New Age Islam News Bureau
2 Feb 2016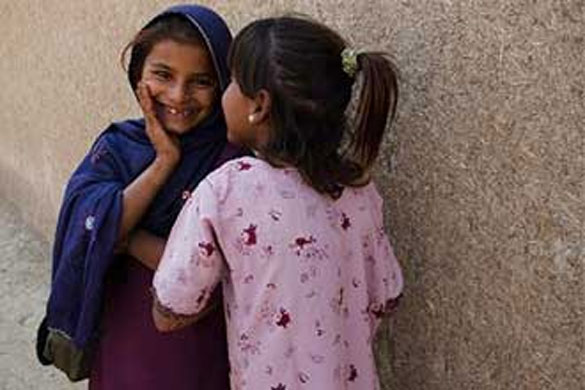 Photo: Over 13 million Pakistani girls have never been inside a classroom
----------
• Indian Muslim Women Seek Entry in All Mosques
• Over 13 Million Pakistani Girls Have Never Been Inside A Classroom
• Islamic State Mum Tareena Shakil 'Used Student Loan to Fund Trip to Syria'
• The Jewish Women Who Dominated the Indian Cinema Screen
• Muslim and Woman – Expressing Identity and Perceiving Struggle
• UAE Foursome to Fly the Flag for Emirati Women At Arab Women Sports Tournament
• College walkout after lecturer says soldiers rape Arab women
• American Muslim Women Explain Why They Do — or Don't — Cover
Compiled by New Age Islam News Bureau
URL: https://newageislam.com/islam-women-feminism/indian-muslim-women-seek-entry/d/106205
------------
Indian Muslim Women Seek Entry in All Mosques
Feb 02, 2016
New Delhi: A group of Muslim women on Monday moved the Supreme Court demanding entry into all mosques in the country, claiming that the Quran does not bar women's entry and citing historical sources that show "Prophet Muhammad had himself encouraged women to actively participate in mosque congregations and prayer."
The petition has demanded that at least every mosque that receives monetary aid from the government be prohibited from discriminating against women since Article 15 of the Constitution clearly prohibits discrimination by the government on the basis of sex. It is further pointed out that religious bodies that receive the taxpayers' money are also subject to this condition imposed by the Constitution.
"In fact, the Quran greatly frowns on efforts to keep believers away from the mosque and a plain reading of many Quranic verses will show that no special distinction is made between men and women believers," the petition has said. The petition comes on the heels of a Hindu women's petition in the Apex Court, calling for an end to the ban on their entry into select temples, such as the Ayyappa temple in Kerala and the Trimbakeshwar and Shani temples in Maharashtra.
''It is very unfortunate that not a single political party or a chief minister, women included, has thought of advancing the interest of Muslim women by providing them with access to mosques that receive monetary in the form of taxpayers' money. It is because of such failure that a need has arisen for Muslim women from several states to approach the Supreme Court,'' the petitioners' lawyer contended.
Women are allowed to enter mosques that have a separate space for them, but most mosques in India do not have any such space. Socially, Indian women are not encouraged to regularly pray at mosques even if they do have separate enclosures.
Maulana Syed Ahmed Bukhari, the Shahi Imam of Jama Masjid in Delhi, said there was no ban on Muslim women entering a mosque. "Islam gives permission for women to enter and pray inside," the Imam of India's largest mosque explained. He, however, blamed male chauvinists in the community for barring women inside many smaller mosques. "Traditionally, these local committees have never allowed women to enter mosques," he said.
The petition says that the Quran does not contain any verse or commandment that prohibits women from entering a mosque or praying there. It adds that the Quran casts the same religious duty on both the sexes – women are not subject to less religious duties or obligations. Further, both sexes are promised the same spiritual rewards – men are not promised more.
"The most sacred mosque in the world for Muslims embraces both men and women. Also, there is complete unanimity in the Muslim community on the Masjid-al-Haram in Mecca being the most sacred mosque to all Muslims in the world; every able bodied Muslim is required to visit it at least once in his lifetime. Does this mosque allow women to enter it and pray inside? Absolutely," the petition points out
http://www.freepressjournal.in/muslim-women-seek-entry-in-all-mosques/770567
-----------
Over 13 million Pakistani girls have never been inside a classroom
Reuters — Updated about 3 hours ago
ISLAMABAD: For years, Fatima would wake up in the morning and dream of going to school but her hopes for an education were crushed.
Rather than joining her two brothers in school, from the age of five Fatima would set off with her mother to work in the fields of their village in Bahawalpur district.
"I wanted to go to the school and wanted to become a teacher, so that I could help other girls," Fatima, now aged seven, said in a Skype interview from her home.
The daughter of a labourer, Fatima seemed destined to a cycle of illiteracy and poverty and to remain one of more than 13 million girls in Pakistan to never see inside a classroom.
Nearly half of Pakistan's 53m children aged 5-16 are out of school and 55 per cent of those are girls.
Pakistan has the third largest number of out-of-school girls in the world, a fact that hit headlines globally in 2012 after Taliban militants shot 14-year-old schoolgirl and education advocate Malala Yousafzai, now a Nobel Peace prize laureate.
Now amid this largely patriarchal society, Pakistani women, be they educated campaigners or illiterate mothers, are at the forefront of advocating for girls' right to school.
Fatima's luck changed when local community workers visited her family and, after several meetings, backed her mother and convinced her father to send her to the nearby school, breaking the traditional norm of keeping girls at home.
"My wish came true and I was able to go to school. I like to play with my friends. Teachers are very kind and they take care of me," Fatima said, her dark brown eyes glistening with joy.
She became one of 73,000 children enrolled in school due to a joint project launched in 2013 by Alif Ailaan ─ an education reform campaign funded by the United Kingdom Department for International Development but run by Pakistanis ─ and local non-profit organisation, Rural Support Programmes Network (RSPN).
The project has helped raise awareness in rural areas about the importance of learning as well as mobilise communities to demand quality education for their children from their political representatives and education department officials.
Women campaigning for girls
Despite a constitutional article guaranteeing the right of every child in Pakistan to a free education, social researchers blame poverty, a conservative culture and run-down school facilities for the decision by many poor families to keep their children, especially their daughters, from school.
RSPN says much of the success of the project is owed to its grass-roots community and village campaigners who use creative ways to get their message across such as public walks through the villages to raise awareness and coordinating with religious leaders to spread the word.
Social workers report that the most frequently reported reason for girls not attending school is their parents' unwillingness, citing difficult access to schools, poverty, and cultural sensitivities.
A recent Oxfam report said 11pc of young girls in Pakistan are married before the age of 15, jeopardising their rights to health, education and protection and fathers needed to be convinced that education was a better path.
Uzma Nazir, a campaigner in Bahawalpur, found that in one case she had to appeal to a father's sense of religious duty as well as his guilt over spending excess cash on tobacco.
"If you could afford to smoke daily and have enough money for Dish TV, then it meant that you could afford to pay for your children's educational expenses," Nazir said she told him.
She added that every Muslim man and woman had the responsibility for gaining an education. In the end she helped him enrol his three daughters in school.
Another effective argument that campaigners use are the economic advantages to an education.
It wasn't hard to convince Sukhaan Mai to send all her seven daughters and son to school.
Mai, who lives in a village 40 kilometres from Dera Ghazi Khan, earns Rs.8,000 a month, working as a day labourer, picking cotton and harvesting wheat in peak season.
Her biggest wish was for a better life for her children, which included sending them all to school, especially her physically-challenged daughter Memoona, 12.
"If my children will get an education there will be so many benefits in their future for better livelihood and they will gain the knowledge about good and bad," said Mai in a Skype interview from her home.
According to the United Nation's International Labour Organization (ILO), about 75pc of Pakistani working women aged 15 and above were in the agricultural sector in 2010-2011 where working conditions were harsh and the wages were low.
Global evidence suggests that one additional year of schooling can increase a woman's earning by 10 to 20 pc.
So far, the project has raised the awareness of nearly 250,000 people about the value of education.
Rural communities have also lobbied for improvements in 741 schools ─ many of which were functioning without electricity, had no drinking water, and were missing toilets and boundary walls.
But social workers say there is still much work to be done.
"In Pakistan, there is a need of an environment where equal access to education is provided from birth. If we manage to do that... I guarantee that will lead to a brighter and prosperous future," said Mosharraf Zaidi, campaign director of Alif Ailaan.
http://www.dawn.com/news/1236966/over-13-million-pakistani-girls-have-never-been-inside-a-classroom
-----------
Islamic State mum Tareena Shakil 'used student loan to fund trip to Syria'
1 feb, 2016
The Birmingham mum facing jail for taking her young son to Syria and joining Islamic State reportedly used her student loan to pay for the trip.
Tareena Shakil, of Beechfield Road, Sparkbrook, was said to have obtained the money a money a month before she secretly travelled to the terror group's stronghold of Raqqa.
The 26-year-old told her family she was going on a beach holiday to Turkey.
On Friday, Shakil became the first woman to be convicted of being as ISIS member as she was found guilty of terror offences.
According to The Sun, the loan was intended to pay for a two-year HND in hospitality management at the London School of Business and Finance.
Tareena Shakil
Sparkbrook mum Tareena Shakil GUILTY Mum posed toddler in Islamic State hat Mum wanted to live under Sharia law Mum 'pictured with AK-47' Pictures taken of baby with gun Mum: My 'living nightmare' Tareena Shakil planning appeal Tareena Shakil 'used student loan'
But she allegedly used £1,215.50, which she received in September 2014, to buy plane tickets from East Midlands Airport the next month.
Once in Syria she dressed her 14-month-old child in ISIS-branded clothing and taught the youngster to say 'allah hu akbar'.
She also posed for photos wearing an Islamic State balaclava, brandished handguns and AK47s and said she wanted to "die as a martyr", The Mirror reported.
In other shocking snaps Burkha-wearing Shakil, a Spice Girls fan, posed in front of an ISIS black flag with her child, who cannot be named.
She posted a message to British jihadist Sally Jones on Twitter before fleeing to head to Syria in 2014.
Once in Raqqa Shakil sent WhatsApp and KIK messages to friends and family saying the city was "beautiful" and that she was "happy as Larry".
The former college student later claimed to have escaped ISIS's clutches and was arrested by anti-terror police when she returned to the UK last February.
Shakil told detectives she had been forcibly held in Raqqa and claimed she did not know the true nature of ISIS when she went to Syria.
But jurors at Birmingham Crown Court found her guilty of encouraging acts of terrorism and being a member of Islamic State.
She shook her head and put her hand to her mouth as the guilty verdicts were read out.
Shakil, the first British woman to be convicted of terror charges after returning from ISIS territory, will be sentenced on Monday and could face up to ten years behind bars.
During her two-week trial it emerged she became radicalised while living in the UK with her husband.
Before going to Syria she changed her Facebook and Twitter profile photos to images of the ISIS flag.
She also sent a tweet to Sally Jones, who took her child to Syria and married a jihadist, saying: "I wish I was there".
Shakil paid £400 for two return tickets to Turkey for her and her child in September 2014, a month before she travelled.
She also bought Islamic clothing including a niqab, hijab and full-face veil from a fancy dress firm off eBay.
Days before going to Syria, she traded in her iPhone - which experts say are banned in ISIS territory - for a Samsung Galaxy.
She also searched the internet for lectures by the radical al Qaeda preacher Anwar al Awlaki, who was killed in a drone strike in Yemen.
Shakil told her husband there was no future in their relationship but that they would "meeting again in jannah (paradise)."
In a note to her family left in her son's cot she wrote: "If you are reading this then I am long gone ... I love you all never forget that.
"I won't say goodbye because this isn't the end....We will meet again In'shallah Don't cry mum or anyone x"
Jurors were shown CCTV images of Shakil - wearing Western clothing - pushing her child through East Midlands Airport en-route to Turkey.
She travelled from Istanbul to the city of Gaziantep, where she was able to cross the border into Syria and join ISIS.
Prosecutor Sean Larkin QC said: "Once there she lived her life as a Mujahira and while there she either did or arranged to get married to a fighter.
"She was given a house to live in.
"She was provided for.
"She was given access to firearms.
"There were images of her (child) wearing clothing with the Isis logo and posing by a firearm.
"Although she booked a return flight, she was not going to come back, and this was no spur-of-the-moment decision."
Referring to Islamic State, Mr Larkin said: "She completely signed up to it and embraced it."
In a message to a friend, Shakil wrote: "Hey babe, we crossed the border today, so we r now in Syria ... this is the hardest thing I've done"
And in a later conversation she said: "We will see on judgement day who is right ... I'm not coming back."
In a message to her father, Mohammed Shakil, she wrote: "I can leave but I don't want to.
"I want to die here as a martyr.
"There are too many blessings dying as a martyr."
She later added: "If you don't love Isis, I won't talk to you any more."
And in a message to her younger brother she said: "I'm not coming back.
"I'm happy here.
"I love it here. It's beautiful."
Counter-terror detectives have no idea why Shakil left Syria in January last year but said she presented a "real threat" after returning to the UK.
West Midlands Police Asst Chief Const Marcus Beale said: "She was not naive.
"She had absolutely clear intentions when she left the UK.
"She no doubt presented a real threat on her return to the UK from Syria early last year.
"We were able to intercept Shakil at the airport and put the necessary measures in place to protect her child from her extremist ideology."
Last year 56 British women and girls feared to have travelled to Syria were reported missing to the police by their families.
Mohammed Shafiq, chief executive of the Ramadhan Foundation comments: "I cannot begin to think why a mother would take her young baby to Syria to live under the barbaric and evil ISIS and put her child under danger.
"The Ramadhan Foundation cannot be clearer, ISIS are not Islamic, they are an affront to our faith and their supporters here in the UK are the enemies of all Muslims.
"We welcome the conviction of Tareena Shakil at Birmingham Crown Court, it sends out a clear message that if you support ISIS and their barbaric cult then you will be found and brought to justice.
"For too long politicians spend their time targeting ordinary Muslims just to score some cheap political points, but defeating terrorism, it's ideology and bring its supporters is what they should be focusing on, we in the British Muslim community stand united against terrorism.
"ISIS and the deadly cult are enemies of Islam and our teachings, if you choose to support this cult then we support the authorities attempts to bring you to justice.
"No to terrorism and hatred"
http://www.birminghammail.co.uk/news/midlands-news/islamic-state-mum-tareena-shakil-10812378
-----------
The Jewish Women Who Dominated the Indian Cinema Screen
Indian cinema owes a deep debt of gratitude to the Baghdadi Jewish community. Its women were the first to act in films, at a great risk to their reputation, at a time when the participation of women in performing arts was a taboo. During the silent era, most of India's film stars were Jewish. But barring a few, they could not continue with their successful careers once the talkies were introduced as they were incapable of delivering dialogues in Hindi because of their Anglicised upbringing. This photo essay chronicles the Jewish contributions to Indian cinema.
The great actress Sulochana was recently commemorated on an Indian stamp. Since a number of Indian Jews performed and worked in the movie industry, I have decided to follow up the recently published Jews and the Indian National Art Project and Western Jews in India with a volume dealing with this subject. The illustrations are from my ever-growing archival collection.
The study of Jewish artists, art scholars, art critics, and architects in South Asia had confirmed the words of scholar Hermann Goetz: "Part of the most representative artists of every nation prove to be foreigners or semi-foreigners, or at least people with very strong family or cultural links with other countries".
Many of the Jews involved in the Indian art world were Western Jews, but almost no non-Indian Jews played prominent roles in the Indian movie industry. Art can be seen without recognising the artist's image, but an actor must be seen in a film and must be convincing as an Indian.
The actors were mostly Baghdadi Jewish women and the rest were from the Bene Israel community, not the Cochini community. That community was small, did not speak Hindi or Urdu, and lived far from the film-making cities of Bombay and Calcutta. A single Baghdadi family contributed greatly to Indian films by giving us the actress-producer Pramila (Esther Victoria Abraham), her sister the actress Romila (Sophie Abraham), and her cousin, the starlet Rose (Rose Musleah). Pramila's son Haider Ali is an actor, who is best known as the co-writer of the blockbuster film Jodhaa Akbar.
Baghdadi Jewish actresses were known by single Western names (Lillian, Rose), Hindu names (Arati Devi, Pramila, Sulochana) or Muslim names (Firoza Begum, Nadira) rather than the ones identifying them as Jews. Lillian's birth name was Lillian Ezra.
In India, the Bene Israel often referred to themselves in two ways. They used one or two "Biblical" names, or "Biblical" names followed by a "Maharashtrian" surname identifying their ancestral Konkani village. In the movies, they were billed as David or David Abraham rather than David Abraham Cheulkar or Joseph David, rather than Joseph David Penkar.
Simply identifying Jews has not been easy. Asha Bhende (once Lily Ezekiel) and Pearl Padamsee (whose mother was a Baghdadi Jew) are actresses who have used the last names of their non-Jewish husbands. Asha Bhende was also a prominent academic, whose works include Demographic and Socio Economic Characteristics of Jews in India.
Actresses like Zeenat Aman and Helen were not Jewish as some think. The backgrounds of Azurie, Leela Chitnis, Patience Cooper, Ermeline, Rinku Jaiswal, Kitty Kelly, Kamlesh Kumari, and Sabita Devi are contested even today and I seek more information about them. Was Vimala, whose birth name was Marcia Solomon and who is never mentioned in the discourse on Jewish actresses, Jewish?
Is this just a lack of information or does it relate to what Priti Ramamurthy called the "interracial origins, and fluid minority religious affiliations" of Anglo-Indian and Baghdadi actresses"? As small minority groups, diaspora Jews have had to deal with ever-changing political currents and life experiences beyond their own communities. Therefore, it is not surprising to find Jewish actresses in parts dealing with the redefinition of gender roles in a modernising India dealing with colonial hegemony, and the need to integrate many very diverse communities into an emerging national narrative.
On the Indian stage, female parts were acted by men and no respectable woman was seen. As Ramamurthy put it, "racial differentiation was both the condition for women to enter a disreputable profession and the condition for reworking it." In some cases, Anglo-Indian and Baghdadi Jewish actresses may have been favoured for their lighter skin tones.
They played cosmopolitan Indian modern women, who could exercise individual autonomy, be seductive, enter the public domain, and work outside home. They could become another person by changing their clothing, by simply wearing a dress or sari. In Wildcat of Bombay, Sulochana played eight roles ranging from a Hyderabadi gentleman to a European blonde. Some actresses were also assertive off-the screen as both Pramila and Sulochana had their own production companies.
Neepa Majumdar has discerned a big change in talkie remakes of Sulochana's silent movies since they placed her "in roles that staged her regulation into norms of Hindu womanhood" rather than those testing limits for women's activities. Later storylines tended to make a nationalistic contrast between the "good Indian woman" (mother and companion wife) and the "bad" over-sexualised Westernised "vamp", whose ethnicity and "race" were seen as more "fluid".
The Baghdadi Jewish actresses Nadira and Pramila were known for such roles. As CS Lakshmi put it: "Pramila's death signifies the end of an era of films that had women and the nation as their core concerns. It was an era that was trying to deal with the educated, independent woman who was considered 'modern' by placing her in opposition to a Bharat Nari they were trying to create. Pramila was almost always cast as the educated woman who still had to understand the true values of Bharat. She was the woman who played the piano and fluttered her eyes at the hero. Despite the negativity, such roles put her in, Pramila, with her wit and charm, always managed to outshine the heroine trying to portray the 'true' Indian woman."
The ability to move between different worlds was an asset to Jewish writers and film-makers. Joseph David Penkar was a prolific playwright, screenwriter, director, and lyricist. He wrote and directed in Gujarati, Hindi, Marathi, and Urdu while being fluent in Hebrew and English. Like many other members of the Bene Israel community, he lived in the cosmopolitan environment of Bombay without losing either his Jewish or Indian roots.
On the other hand, RJ Minney and many other Baghdadi Jews in India did not see themselves as Indians. Minney was a biographer, writer, screenwriter, film producer, and journalist best known for books written in English in the voice of an Englishman and films like Clive of India made in Britain and Hollywood. Some Baghdadis like the prolific filmmaker Ezra Mir did emphasise their Indian roots. He returned from Hollywood to make major films like Noorjehan and Zarina as well as hundreds of documentaries.
http://scroll.in/article/802838/flashback-the-jewish-women-who-dominated-the-indian-cinema-screen
-----------
Muslim And Woman – Expressing Identity And Perceiving Struggle
Feb 1, 2016
"I have three strikes against me, I am female, I am Muslim, and I am black." These were the opening words of second-year student Amina Animashawun's powerful spoken word poem.
On January 18, Greenlight Productions hosted an open mic night for women to share poetry, personal stories, and other forms of media to describe the struggles women and Muslim women face.
The stories of women experiencing prejudice around the globe continue to surface. Women are rejected from social, political, and career opportunities solely due to their gender and religious appearance. Identity, especially religious identity, is often treated as a social crime when the unofficial ten commandments of society state that homogeneity trumps the need for diversity and eccentricity. It is in these open mic nights that female participants in the York community feel the courage to express their angst, encourage their peers to remain confident in their religious or gender identity, and feel assured in sharing their stories and experiences.
"I realized I was not the only woman who faced a pushback from my community in terms of having a faith and being a capable individual in modern society," says Nawal Salim, founder of Greenlight Productions.
"I feel there is a desperate need for women in general, religious or not, to articulate their struggles."
Salim began the media and advocacy club in 2013, when she became inspired to give religious, ethnic, and Canadian women the opportunity to be heard. She has since created over 20 events to create dialogue about the issues women face in modern society, hoping to prove that successful women today can abide by their religion while advancing in their own career and life interests. Greenlight Productions hosts a multitude of open mic nights with diverse themes.
The next open mic night will take place on February 1, encompassing South Asian struggles.
http://www.excal.on.ca/muslim-and-woman-expressing-identity-and-perceiving-struggle/
-----------
UAE Foursome to Fly The Flag For Emirati Women At Arab Women Sports Tournament
Feb 1, 2016
Home hopes will be carried by a quartet of UAE clubs at the third Arab Women Sports Tournament – Sharjah 2016.
The AWST began Monday and runs until February 12 under the patronage of Her Highness Sheikha Jawaher bint Mohammed Al Qasimi, the wife of His Highness the Ruler of Sharjah, Chairman of the Supreme Council for Family Affairs.
In total 17 Arab countries will be represented by 55 clubs, with four from the UAE: Baniyas Club, Al Wasl Sports Club, Emirates Equestrian Centre and Sharjah Ladies Club.
Eight sports will be contested – hosts Sharjah Ladies will compete in all of them – with medals up for grabs in basketball, volleyball, shooting, fencing, table tennis, athletics, archery and equestrian.
For her part, Sheikha Shamsa Bint Hasher Al-Maktoum, the Board Member in the Arab Volleyball Federation, Chairwoman of the Women's Committee & Supervisor of Ladies Games in Al-Wasl Sports Club, stated that the strong presence of Arab clubs and participation of Emirati clubs is very significant as it serves women's sports in the UAE. Sheikha Shamsa said: "We are looking forward to seeing our players from Emirati clubs on the various award podiums.
"The Emirati clubs participating in the Arab Women Sports Tournament are ready for the competitions, and most of the UAE's teams have participated in training camps locally and abroad, which has helped put the final technical touches to the tournament's organisational plan."
General Dr. Ahmed Nasser Al Reessy, Chairman of Baniyas Club, Chairman of the UAE Shooting Federation, added that the UAE clubs have a strong chance to win titles and awards.
The tournament is approved by the Union of Arab National Olympic Committees and the League of Arab States and is organised by the Women's Sports Department and Sharjah Ladies Club, and their partners, the General Authority for Youth Welfare and Sports, the National Olympic Committee, and Sharjah Sports Council.
http://sport360.com/article/regional-article/161349/uae-foursome-to-fly-the-flag-for-emirati-women-at-arab-women-sports-tournament/
-----------
College Walkout after Lecturer Says Soldiers Rape Arab Women
2/1/2016
About 30 students walked out of a class Monday at Oranim College, near Haifa, after lecturer Naila Awad claimed that IDF soldiers sexually harass and rape Arab women in Judea and Samaria.
According to news site NRG, after Awad showed a film on the status of Bedouin women, a student remarked that in Biblical times, Jewish men could take wives from populations they had defeated. Awad reportedly replied: "True. Today, too, many studies prove that IDF soldiers sexually abuse and rape Palestinian women in the Territories."
The discussion grew very heated from that point onward, and students demanded to see the studies Awad had been talking about. The students told NRG that the moderator, Walid Mula, made dismissive gestures and told the students to "look at your president, your chief of police. Keep living in an illusion, you and your holy army."
At that point, about 30 students got up and left.
Oranim College Director told NRG that the College President listened to the students' complaints for over an hour, and noted that Awad was a guest lecturer and not a college employee. Awad claimed that she had been citing reports by human rights organizations that alleged that IDF soldiers had harassed Arab women.
Awad was a guest lecturer on behalf of the Center for Victims of Sexual Violence and an NGO named Women Against Violence, a longtime New Israel Fund grantee whose founder, Aida Touma Sliman, is now an MK for the Arab Joint List.
The radical feminist left in Israel identifies women as an underprivileged population, thus placing them in the same category as Arabs. Male militarism, on the other hand, is seen in the radical feminist mindset as being connected to sexual violence.
Jewish women are therefore taught that as part of their feminism, they should identify with the Arabs against their common oppressor, the Jewish patriarchal-militaristic society. Arab women are seen as especially underprivileged.
The fact is that IDF soldiers have never been known to rape or molest Arab women in Judea and Samaria. Since this collides with feminist theories, one creative solution has been to accuse IDF soldiers of racism for not raping Arab women. Another solution has been to cite foreign allegations that soldiers do molest Arab women, as a booklet translated by Bar Ilan University's Rackman Center once did.
http://www.israelnationalnews.com/News/News.aspx/207390
-----------
American Muslim Women Explain Why They Do — or Don't — Cover
February 2, 2016
To wear or not to wear, that is the question. For an American Muslim woman, deciding whether or not to wear the headscarf — called a hijab — isn't a fashion choice to be taken lightly. It comes with the added weight of a public declaration of faith: the burdens and joys of wearing one's heart on one's sleeve, or in this case, one's hijab.
Recently, Larycia Hawkins, a Christian professor at Wheaton College, received flak for donning a headscarf to show solidarity with Muslim women. In light of World Hijab Day, we decided to shed some light on this incident by finding out what wearing the headscarf means to Muslim women in America.
Ironically, not wearing a hijab did more to hide Maryam Adamu's true self from the world than wearing one ever did. Adamu, who was born in North Carolina to immigrants from Nigeria, started wearing a headscarf just three years ago. Before that, people had no idea she was Muslim until she told them.
Adamu admitted to hiding this part of her identity from others until she was sure they were really friends.
"Making friends with people who weren't Muslim was a lot easier," says Adamu, "I, like, Trojan horsed my Islam. 'You're already my friend, I know you like me. Now you know I'm Muslim, and you're going to learn.' "
Now that people can immediately see that she's Muslim, Adamu says, they have to deal with it from the start.
This can come as a big burden to some women, especially when others can't look beyond the hijab. Asma Uddin was a devout Pakistani woman who used to wear a headscarf, but she found that wearing the hijab began to interfere with her career as a lawyer. It came to the point where she had to choose between the two.
"I was tired of being a political spokesperson for my faith," Uddin says. "I felt that at times I should be able to put that away, and wearing a headscarf in public doesn't give you that luxury. I was tired of trying to prove that Muslim women in headscarves are also empowered. 'Look at me. I'm working at a white-shoe law firm with a headscarf on!' "
Despite the burdens that wearing a hijab may bring, many Muslim women choose to don the headscarf to show pride in their faith. Yasmin Elhady, a civil rights attorney who was born in Egypt and raised in Alabama, encouraged the freedom of choice that exists for women — Muslim or not — in America.
"I support women who choose to wear it, who choose not to wear it," says Elhady. "I love the fact that we are able to have that choice, and I don't think anyone should comment on, you know, why women should wear it or shouldn't wear it. I think that if women want to wear it in the way they want to wear it, we should be supportive of them."
But what about non-Muslim women who choose to wear the hijab? Does the same support extend to women who don't share the same faith? The New York Times hosted an online debate last month to address this very issue. It invited readers to respond to the question: Do non-Muslims help or hurt women by wearing hijab?
Some women shared the opinions of Asra Nomani, a Muslim woman and longtime opponent of non-Muslim women wearing headscarves out of solidarity. In 2015, Nomani wrote a provocative op-ed against the headscarf itself, arguing that it stood for oppression: "The headscarf has become a political symbol for an ideology of Islam that is exported to the world by the theocracies of the governments of Iran and Saudi Arabia."
Others women voiced their dissent against the nature of the question, including Dalia Mogahed, who does research on the American Muslim community.
"Some Muslim women wear hijab, some don't, and it's just not an issue — it's a non-issue," she wrote. "But then you have one person write an engaging article, and suddenly it's a debate that we're supposed to be having, that we are not having."
http://www.npr.org/sections/codeswitch/2016/02/01/465180930/american-muslim-women-explain-why-they-do-or-dont-cover
URL:
https://newageislam.com/islam-women-feminism/indian-muslim-women-seek-entry/d/106205
New Age Islam, Islam Online, Islamic Website, African Muslim News, Arab World News, South Asia News, Indian Muslim News, World Muslim News, Womens in Islam, Islamic Feminism, Arab Women, Womens In Arab, Islamphobia in America, Muslim Women in West, Islam Women and Feminism