New Age Islam News Bureau
18 May 2016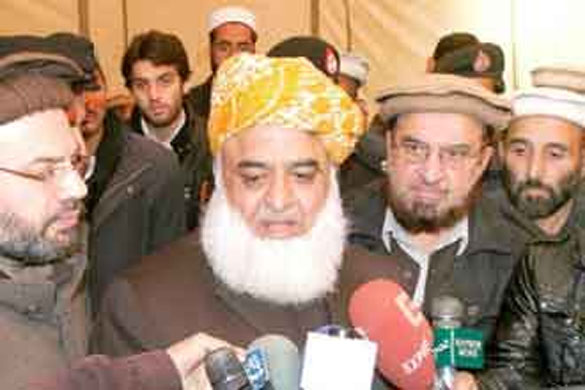 Photo: Punjab Assembly passed PPWAV in February this year, criminalising all forms of violence against women. PHOTO: NNI
----------
• Jamiat Ulema e Islam-Fazl of Pakistan Drafts Own Women Protection Bill
• Iranian Model Forced To Apologize For Un-Islamic Behaviour
• Escaping Raqqa: How a Mother and a Daughter Fled Islamic State in Syria
• Iran Calls Kim Kardashian A Secret Agent Trying To 'Corrupt' Muslim Women
• Luc Dardenne: 'Muslim Women Are the Future of Society'
Compiled by New Age Islam News Bureau
URL: https://newageislam.com/islam-women-feminism/indian-muslim-woman,-divorced-speed/d/107340
-------
Indian Muslim Woman, Divorced Through Speed Post, Moves SC against 'Triple Talaq'
Wednesday, 18 May 2016
Jaipur: A Muslim woman, who has been a victim of the 'triple Talaq' system, has moved the Supreme Court to nullify the prevailing divorce practice.
25-yr old Afreen Rehman hailing from Jaipur moved the apex court after receiving a divorce letter through speed post.
Narrating her ordeal, Rehman claimed, she got married in 2014 through a matrimonial portal, but after 2-3 months, her in-laws started demanding dowry and mentally harassed her.
"Later they started to beat me and in September my in-laws asked me to leave their place. Thereafter, I came to my maternal home and after some time received a speed post from my husband announcing divorce," Rehman said.
Notably, All India Muslim Women Personal Law Board (AIMWPLB) president Shaista Ambar has also called for nullifying the triple Talaq system.
A case is going on in the Supreme Court, in which petitioner Shayara Bano has challenged the constitutionality of Section 2 of the Muslim Personal Law (Shariat) Application Act, 1937 in so far as it seeks to recognise and validate polygamy, triple Talaq and Nikah Halala.
The petitioner also challenged the Dissolution of Muslim Marriages Act, 1939 saying that it fails to provide Indian Muslim women with protection from bigamy.
Talaq-e-Bidat is a Muslim man divorcing his wife by pronouncing more than one talaq in a single tuhr (the period between two menstruations), or in a tuhr after coitus, or pronouncing an irrevocable instantaneous divorce at one go (unilateral triple-talaq).
A high-level committee set up by the Central government to review the status of women in India has reportedly recommended a ban on the practice of oral, unilateral and triple talaq (divorce) and polygamy.
zeenews.india.com/news/india/muslim-woman-divorced-through-speed-post-moves-supreme-court-against-triple-talaq_1886307.html
--
Jamiat Ulema e Islam-Fazl of Pakistan Drafts Own Women Protection Bill
Wednesday, 18 May 2016
ISLAMABAD: The Jamiat Ulema e Islam-Fazl (JUI-F), which rejected Punjab Protection of Women against Violence, 2015, is learnt to have drafted its own women protection bill, conforming with Islamic tenets.
The Punjab Assembly passed the PPWVA in February this year. While the act included remedies for victims of violence, it also criminalises all forms of violence against women and also advised setting up special centres for victims. But, religious parties rejected the bill, terming it 'un-Islamic'.
JUI-F livid at passage of women rights bill
A senior JUI-F office-bearer told The Express Tribune that the party's legal team had finalized its own bill draft, adding that the draft had been forwarded to JUI-F's top leaders who will decide whether it should be made public before the provincial government called a meeting or not.
On April 5, Punjab Chief Minister Shahbaz Sharif formed a committee for suggesting amendments to the bill after JUI-F Chief Maulana Fazlur Rehman conveyed his reservations. However, talks between a committee formed by the government and religious parties remained inconclusive and deadlock persisted over the bill.
From the government's side, Punjab Law Department's deputy secretary and the secretary social welfare represented the committee which held its meeting on April 18.
The JUI-F office-bearer, who spoke on condition of anonymity, said that the draft had been finalised in consultations with other religious parties. Now, he said, the party was awaiting the committee's meeting, supposed to be called by the provincial government.
Religious groups say law protecting women from abuse 'un-Islamic'
The committee held only one meeting, which remained inconclusive after religious parties rejected the bill and urged the government to amend various 'controversial clauses'.
In the meantime, provincial law authorities appeared reluctant to remove clauses termed 'controversial' by the religious parties.
"We have finalised (the draft of) our bill, and forwarded it to (the party) leadership. Now, it is responsibility of the provincial authorities to call a meeting," said Kamran Murtaza, JUI-F team's legal member.
When asked to share details of the proposed bill, Murtaza only said that it was in conformity with Islamic principles, and that the proposed bill would be made public after the provincial authority called a meeting.
He said that the bill incorporated inputs suggested by various parties.
Women's protection law: JUI-F chief, Shahbaz agree to form panel
Jamaat-i-Islami's (JI) deputy Chief Asadullah Bhutto agreed with Kamran's assertions and said: "Religious parties will never accept the controversial bill (passed by the provincial government)."
The government, Bhutto said, should either remove all controversial clauses or pass the bill drafted by the religious parties.
tribune.com.pk/story/1105453/conforming-to-islamic-tenets-jui-f-drafts-own-women-protection-bill/
--
Iranian Model Forced To Apologize For Un-Islamic Behaviour
MAY 17, 2016
A famous Iranian model was arrested and forced to apologize publicly for posting pictures of herself without a headscarf. Elham Arab posted pictures of herself from a photo shoot wearing a white wedding dress and was subsequently arrested by Tehran police, charged with "promotion of western promiscuity."
Elham Arab was one of eight people arrested by Tehran police on grounds of participating in un-Islamic acts. For the women, this meant simply uploading photos on social media without their heads covered. This was part of an ongoing sting operation, code-named "Spider II." The sting operation is aimed at models and other members of the fashion industry who have advertised themselves or appeared on Instagram or other social media sites in un-Islamic ways. It has been compulsory for women in Iran to cover their heads in public ever since the Islamic revolution in 1979.
The television report that broke the news of Elham's arrest included footage of her and Tehran prosecutor Abbas Jafari Dolatabadi in a conference room. Her trademark blonde hair was covered with a black chador, and she seemed very despondent. In a speech that appeared curiously orchestrated, she said that she regretted entering the fashion business, calling it "a mistake."
"All people love beauty and fame. They would like to be seen, but it is important to know what price they will pay to be seen. They must first consider at what cost and what they will lose in return. For an Iranian film star they may not lose much but for a model she will certainly lose her hijab and honour."
Below is a video of Elham Arab apologizing.
The report did not reveal the names of other seven people that were arrested along with Elham and failed to elaborate on the extent of punishment that Elham herself would receive. The Telegraph has, however, reported that the other seven models that were arrested are Melika Zamani, Niloofar Behboudi, Donya Moghadam, Dana Nik, Shabnam Molavi, Elnaz Golrokh, and Hamid Fadaei. It has been speculated that the Tehran police have identified some 170 culprits as part of the ongoing operation based on their social media activity. These include 58 models, 59 photographers, and 53 makeup artists.
This latest crackdown on members of the fashion industry is part of a broader series of prosecution of artists, poets, journalists, and activists in Iran on grounds of maintaining Islamic values. President Hassan Rouhani, considered by many to be somewhat tolerant compared to his predecessor, Mahmoud Ahmadinejad, has been trying to reassert his revolutionary credentials ever since he made the nuclear deal with the United States.
Tehran police chief General Hossein Sajedinia announced in April that his department had installed a total of 7,000 male and female officers as part of a new plainclothes division to enforce the government-mandated Islamic dress code in the Islamic Republic of Iran. Now they have expanded their campaign onto social media.
"The purpose of Operation Spider 2, which was launched two years ago, is to monitor the use of social media by the Western imperialist powers to change the Iranian-Islamic life-style of our nation."
This isn't the first time that online expression has been punished in Iran. Although 40 percent of Iranians have access to the internet, web access is limited due to heavy filtering and censorship. This definitely isn't the first time that women have been threatened for not wearing their headscarves. Many have had their drivers licences annulled in the past simply for driving with their heads uncovered. Interestingly, before the Islamic Revolution of 1979, Iranians practiced a more western style of living, with a level of freedom and equality that was much different than the conservative cultural practices of Iran today.
inquisitr.com/3103008/iranian-model-forced-to-apologize-for-un-islamic-behavior/
--
Escaping Raqqa: How a mother and a daughter fled Islamic State in Syria
MAY 17, 2016
Elena was just a baby when, in late 2014, her mother grabbed her and began walking out of the Syrian city of Raqqa to escape the militants.
Henekal's husband had gone missing and as a woman and a Kurdish Muslim, she was alone and vulnerable.
"ISIS considers Kurds as infidels," she told Lateline through an Arabic interpreter.
"I was afraid ISIS would take me to their camps, where they would force me into servitude.
"They would take women and kill their husbands in front of them. They would gang rape and torture women."
Henekal has hip dysplasia, a condition which makes it difficult to walk. Elena was suffering from cataracts.
Despite the odds, Henekal walked for hours out of Raqqa, then travelled hundreds of kilometres by car and bus to the Lebanese capital Beirut, passing through IS checkpoints along the way.
"Elena is the one who gave me the strength to keep walking and never surrender to ISIS," she said.
"When we arrived in Lebanon we didn't have anywhere to go. Elena and I ended up on the street. But I couldn't carry her anymore. I couldn't carry her and walk [with my disability]."
They registered with the UNHCR in Lebanon and stayed in various lodgings.
With Elena going blind and desperately needing surgery, Henekal sought help from the United Nations, but they were unable to help.
After months of unsuccessfully trying to find assistance, and distraught that her daughter could lose her sight, Henekal became hysterical, threatening to end their lives.
Luciano Calestini, an Australian working for UNICEF, happened upon her in the street and tried to calm her down.
This random encounter changed their lives.
Mr Calestini personally took up their case with the UNHCR and the Australian Embassy.
With the help of private donors he was able to organise surgery for Elena and save her sight.
Henekal and her daughter are now living in New South Wales, as part of the Government's one-off humanitarian intake of 12,000 refugees.
"Australia has welcomed me and given me security," she said.
"The future here will be wonderful, especially for Elena. I will try and be an active citizen of my new home."
abc.net.au/news/2016-05-18/escaping-raqqa-henekal-and-elenas-story/7426554
--
Iran calls Kim Kardashian a secret agent trying to 'corrupt' Muslim women
Wednesday, 18 May 2016
Los Angeles: Reality TV star Kim Kardashian is accused of being a secret agent by officials in Iran.
According to the officials, the 35-year-old "Keeping Up With The Kardashians" star is attempting to deliberately corrupt Iranian women by posting provocative selfies and snapshots, reported US magazine.
The Organized Cyberspace Crimes Unit (OCCU) of the Iranian Revolutionary Guards Corps feel that Kardashian is a cohort of Instagram CEO Kevin Systrom.
"They are targeting young people and women. Foreigners are behind it because it is targeting families. These schemes originate from around the Persian Gulf and England.
When you draw the operational graph, you will see that it is a foreign operation. Ms. Kim Kardashian is a popular fashion model so Instagram's CEO tells her, 'make thisnative.' There is no doubt that financial support is involved as well. We are taking this very seriously," OCCU spokesman Mostafa Alizadeh said.
The agency works to keep a check on domestic culture and make sure that Iranian citizens are not influenced by other nations.
deccanchronicle.com/world/america/180516/iran-calls-kim-kardashian-a-secret-agent-trying-to-corrupt-muslim-women.html
--
Luc Dardenne: 'Muslim women are the future of society'
Wednesday, 18 May 2016
Few film-makers are quite such veterans of the Cannes film festival as Jean-Paul and Luc Dardenne, the Belgium brothers who have won the Palme d'Or twice and premiered almost all their films on the Croisette.
Their latest offering, The Unknown Girl, is about a young doctor, Jenny (Adele Haenel), who tries to discover the identity – and the killer – of a woman killed outside her practice one night. Jenny is motivated both by her own guilt in failing to open the door to the girl, who buzzed an hour after closing time, shortly before her death, and by a growing anger at the apparent apathy of those around her.
It is the directors' third in a row to feature a female protagonist; like Marion Cotillard's character in Two Days, One Night and Cécile de France's in The Kid with a Bike, Jenny seizes the moral high ground as others flake and flinch in the sight of suffering.
This was no accident, said Luc Dardenne, also who was also responding to a question about the decision to make one of the detectives Moroccan. "Maybe Muslim women; women [in general] are the future of society, I truly believe that." He continued by drawing a parallel between how women react to injustice, compared to men. "They feel responsible and they are free and make a society move forward."
The younger Dardenne brother also confirmed that he film could be interpreted as a commentary on a contemporary lack of collective responsibility towards migrants in Europe (the murdered girl is a sex worker with a fake passport).
"I that's exactly what we're saying," he said. "We are interested in Dr Jenny and she feels responsible whereas nobody else does. She didn't open the door and she should have even if it was well beyond opening hours. Dr Jenny actually triggers the fact that everyone else ends up telling the truth and confesses their part in the death of this girl."
Yet both men were also keen to stress that they didn't intend the film as a reprimand, or to overtly campaign for any particular course of action.
"When you make a film it belongs to the spectator," said Jean-Paul. "We're not upholding a message; we're interested in Dr Jenny and she is someone who feels responsible and compelled to do something. We're not saying that is what one should do. We're not trying to defend any given stance."
Jean-Paul also resisted any parallels between the murdered girl and the bombers in the recent attacks in Paris and Brussels. "I don't think one should try to make general statements and extrapolate to talk about immigration."
The key link, he suggested, was that "horrible images of the dead" made he and his brother all the more eager to make films which are "a hymn to life".
Their star echoed the sentiment, saying: "There are no real monsters. I think we inhibit part of our very human selves because we live in cities, where we're constantly faced with human misery – and so we can't face it." Haenel continued by saying she believes that as we progress through life, so our capacity for compassion can be curtailed, and that the film illustrates a way of overcoming that.
The brothers also revealed the key to their long-standing collaboration. "There is no secret," said Jean-Paul. "We're just one person. It doesn't look like it because we're two physical people. But we are one."
theguardian.com/film/2016/may/18/luc-dardenne-muslim-women-are-the-future-of-society
URL: https://newageislam.com/islam-women-feminism/indian-muslim-woman,-divorced-speed/d/107340
New Age Islam, Islam Online, Islamic Website, African Muslim News, Arab World News, South Asia News, Indian Muslim News, World Muslim News, Womens in Islam, Islamic Feminism, Arab Women, Womens In Arab, Islamphobia in America, Muslim Women in West, Islam Women and Feminism