New Age Islam News Bureau
26 Apr 2018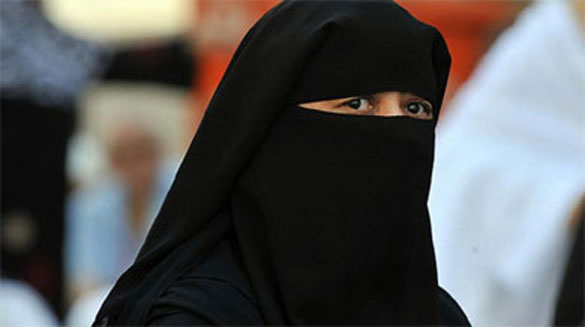 Majority of the Ulema insist that women should do so in a separate section of the Masjid and a male imam should be leading the prayers. (Representational Image)
-----
• Pakistan: Child Marriages Deemed More Dangerous Than Terrorism
• Constraints on Women in the Pakistani Workplace
• Forced To Deliver Babies for ISIS, Midwife Shared Moments Tender, Cruel and Grotesque
• Meet Indu Malhotra, India's First Woman Lawyer to Be Directly Elevated to Rank of SC Judge
• Uber and Al Nahda Agree To Provide More Women Access to Driving
• Princess Abeer to Be Named CSR Ambassador at Kuwait Event
• Iraqi Women Election Candidates Targeted For Abuse Gain UN Support
Compiled by New Age Islam News Bureau
URL: https://www.newageislam.com/islam-women-feminism/hyderabad-more-muslim-women-keen/d/115056
--------
Hyderabad: More Muslim Women Keen to Offer Taraweeh Prayers
Apr 26, 2018
Hyderabad: More and more Muslim women in the city are now keen on offering the 'Taraweeh' prayers the additional nightly prayers offered during the holy month of Ramzan in congregation.
The trend, according to the religious scholars and heads of some Islamic seminaries, has picked up over the last couple of years.
However, a majority of the Ulema insist that while Muslim women offering Taraweeh in congregation is allowed, they should do so in a separate section of the Masjid and a male imam should be the one leading the prayers.
In the Taraweeh prayers, the imam recites sections of the holy Quran, every day of the holy month after the Isha prayers.
Earlier, the women offered Taraweeh prayers at their homes in the absence of suitable places. "A few used to turn up out at the major mosque like the Macca Masjid where separate arrangements are made for women namazis," said Mufti Mastan Ali, rector Jamiat ul Mominath – a religious seminary in the Old City.
According to Mufti Mastan Ali, the scenario is changing rapidly. "About 3,000 women who are qualified 'Huffaaz' – one who has memorised the Quran – are coming forward to conduct the taraweeh prayers. Equally, several local religious organisations and individuals used to arrange the premises where the women could offer congregational prayers," he said.
The groups are hiring school building or function halls to conduct congregational prayers for women. "About 1,500 students will be going to different neighbourhoods in the month of Ramzan to lead the 'Taraweeh' prayers," said Mufti Mastan Ali.
Ayesha Khanam, a resident of the Old City said it is believed that those who offer the prayers in a congregation will get more rewards . "Several working women and homemakers go to places where congregational prayers are held. Compared to previous years, the prayers are held at multiple places in Muslim-dominated localities," she said.
https://www.deccanchronicle.com/nation/current-affairs/260418/hyderabad-more-muslim-women-offer-taraweeh-prayers.html
--------
Pakistan: Child Marriages Deemed More Dangerous Than Terrorism
April 26, 2018
ISLAMABAD: While the government has been fixated on differentiating between terrorists and 'jet-black' terrorists, speakers at a seminar in the capital have deemed the issue of early marriages a far bigger threat to the future of the country.
The seminar on 'Early Marriages' on Wednesday featured experts as well as policymakers and legislators.
Dr Najma Afzal Khan, a Punjab assembly member from the ruling Pakistan Muslim League-Nawaz (PML-N), stated that infant mortality amongst girls who married before 20-years-of-age was 116 per 1,000 births. This, however, falls drastically to 75 per 1,000 births in women who get married in their twenties.
Pakistan eighth most dangerous country in the world: report
She further shared that younger women have far more restricted access to health services.
Bedari Executive Director Anbreen Ajaib shared how early marriages results in higher school dropout rate for girls and poor transition rates from primary to secondary schools, translating to around 22 per cent girls participating in the workforce as adults — hence creating an overall economic cost.
She claimed that early marriages discouraged contribution of women earning and also in the economic development of the country.
Religious scholar Maulana Sharif Hazarvi expounded upon the need for the capacity of a girl and a boy to manage their household along with attaining physical maturity. He further stated that keeping in view the situation in Pakistan, the state can legislate on the age of marriage.
What goes into the making of a suicide bomber
Another Punjab PML-N lawmaker, Rahila Khadim Hussain, talked of the legislative proposal they had tabled in the Punjab Assembly to increase the minimum age of marriage for girls. She said the bill was currently with the provincial Law Minister for review. However, she said that rulings from the Council of Islamic Ideology (CII) were a strong impediment to implementing their amendment.
Rights activist Qamar Nasim said that the Child Marriage Restraint Act (Amendment) was blocked in the provincial assembly since it was considered un-Islamic by other religio-political parties in the assembly.
Sindh MPA Rubina Qaimkhani said that the story was similar for the child marriage legislation in Sindh but they had managed to raise the minimum age for girls to be married from 16 to 18 years.
She highlighted the need for a comprehensive and holistic legislation on different issues pertaining to child rights.
https://tribune.com.pk/story/1695301/1-legislation-required-child-marriages-deemed-dangerous-terrorism/
--------
Constraints on women in the Pakistani workplace
Naima Ahmed
APRIL 26, 2018
Gender disparity in any form stems from the patriarchal mindset which replicates in everyday scenarios and over the years is also seen to be systematically embedded in the law. This is glaringly seen more so in its imbalanced implementation. This fundamental flaw flourishes and is embraced shamelessly by our society in cases of violence against women.
Over the years, many international reports such as that of the ADB and World Bank have arduously outlined that a painful 40 percent of women having university degrees do not work as their male counterparts do not allow them to, while the rest either cannot find a suitable, secure job or willingly stay at home.
Constraints that hinder inclusion of women in the labour force are both social and cultural, which automatically decrease their participation. In my view, access to education for a girl child in rural and urban Pakistan is severely dependent upon the 'yes' of the man of the household. The result of lack of access to formal and informal education is a source of ailment and leads to a woman not having a voice.
This brings me to the point of having a 'voice' and, therefore, lack of it perpetuates this notion. Such cultural mindset plaguing our society needs be catered by the governmental-led initiatives, especially in rural Pakistan by leading capacity building programmes on providing awareness to parents of the girl child specifically.
Sexual harassment at workplace is another poignant issue. We have laws on paper; for example, Pakistan Criminal Penal Code and the Protection Against Harassment of Women at the Workplace Act of 2010 and we are even signatories of Convention on the Elimination of All Forms of Discrimination Against Women (CEDAW) and International Labour Organisation (ILO). However, to date, we still do not specifically have a law regarding discrimination against women in workplaces.
Having equality on paper does not secure equality in reality. The implementation of Protection Against Harassment of Women at the Workplace Act of 2010 describes harassment and the process of reporting it. However, it forgets that not every harassment is sexual, hence is restrictive in nature of its enforcement. Furthermore, the law fails to address the issue of where the colleagues end up protecting male perpetrators during investigations — especially those in the position of power. This legal loophole makes it an automatic barrier and constraints for any means of redressal.
In my working career, I have observed that women from all works of life suffer from another major constraint: mobility — which is the lack of access to transportation. Many who reached offices were either chauffeur driven or chose not to drive themselves. Those who did not have the luxury of a car hesitantly used the public transport, which was and is still uncomfortable. As an enabler, we need to have a mobilising environment for women to have access to safe transportation. This applies to all types of the workforce working at the lower and higher posts. The private sector organisation scan aid this process by providing 'inclusivity enablers' such as pick and drop for women workforce, daycare and flexible working options.
In this purview, the human resources need to be essential in enabling such reforms and policy rather than adopting an archaic paper-based, robotic approach. This fundamental factor will drastically boost the confidence of women waiting to pursue their careers passionately. In today's time, a woman and even a girlchild's mobility is under threat by harassers on the streets. While the government-led 'safe cities' pilot project under the UN initiative was a step in right direction, its proactive implementation is still not widespread.
In my experience of work, I believe that every initiative needs to be met with gender sensitisation workshops and campaigns whereby the male drivers of buses/metros are aware of their roles and ensure the safety of women passengers so that our future generation of women are safe and secure in the environment.
Access to equal opportunities will sensitise the mindset and decrease the misogynist behaviour in the bus, car and on the street. When Careem was hit by allegations of harassments two years ago, the future recruitment of drivers in both Uber and Careem was done after sexual harassment seminars as part of a policy to sensitise them. At a large scale, a similar policy can be part of the government-led initiatives. Women lawyers can lead such training, as in my view, they can provide scenario-based practical examples for better implementation of the law.
For the law to act as a deterrent, it has to coincide with a change in social attitudes in Pakistan. Sexual harassment and rape are prevalent in the South Asian society due to unequal gender roles for generations, lack of support from men and women alike and an enabling environment.
https://dailytimes.com.pk/232410/constraints-on-women-in-the-pakistani-workplace/
--------
Forced To Deliver Babies For ISIS, Midwife Shared Moments Tender, Cruel And Grotesque
April 26, 2018
RAQQA, SYRIA: Samira al-Nasr has delivered thousands of babies over four decades as a midwife in the city of Raqqa, but she says nothing was like the childbirth she attended two years ago as the handpicked doula of the Islamic State.
Moments after an infant was born to a Turkish couple - an Islamic State fighter and his young wife - they tried to dress their newborn son in a custom-tailored military uniform. The father proudly declared that the child would grow up to become an Islamist militant. Nasr was revolted. She said she persuaded the father not to use the uniform, telling him the material was too coarse for the baby's delicate skin.
Nasr, 66, is among the millions who lived under the Islamic State's violent and austere rule in Syria and Iraq, but she witnessed a side of the militancy that perhaps no other outsider did. She was coerced, she said, into delivering countless babies for Islamic State families, attending the most intimate moments of their secluded lives, which she described as alternately ordinary and grotesque.
Entrusted by the Islamic State with delivering the "cubs of the caliphate" shortly after it captured Raqqa in 2014 and made the city its capital, Nasr began making house calls at all hours. During the three years she was shuttled by taxis and gunmen to the homes of Islamic State families, most of them foreign, Nasr's emotions ran from fear to anger to helplessness, she said. There was none of the joy or pride that had sustained a career of delivering babies for a generation of Raqqans.
"They had no respect for the profession," she said of the militants and their wives. "I was like a prop, not a caregiver. I would attend the birth and they would toss me out."
The children of the "caliphate" were themselves treated as props. They were central characters in Islamic State propaganda videos, which often showed children of diverse European, Asian and African backgrounds studying Islamic State teachings, or playing and training with weapons. Other videos purported to show adolescent boys executing people deemed apostates or enemies.
In their private interactions, Nasr also found the Islamic State parents often to be cruel, but sometimes tender.
The young women were mostly elated upon becoming mothers, and in a practice that seemed ignorant to Nasr but is actually increasingly common in the West, they all insisted on holding the newborns tight and breast-feeding them even before the umbilical cord was cut. The women would frequently whisper a few words of prayer in halting Arabic exalting the role of mothers in Islam while pressing the infants to their chests.
But the husbands imposed harsh rules. They forbade Nasr to give the women painkillers or other medicine while they were in labor. She said some of the women went through 10 hours of labor without the opioids or muscle relaxers that Nasr had routinely given to women in the past.
"They wouldn't let me give her a thing," she recalled. "These women endured a lot of pain."
The husbands claimed that the medication violated their religious tradition and offered platitudes about how the women would reap greater rewards from God for their suffering. The wives obediently agreed.
But Nasr said she knew better. The men were concocting these excuses because they feared she might poison the women, and she felt sorry for them.
"They just didn't trust the medicine coming from me, an outsider," she said. "They wouldn't even let me give her a glass of water unless the husband poured it himself."
When Nasr recalled the foreign women repeating their husbands' bromides about rewards in the afterlife, she mimicked their heavily accented Arabic in a high-pitched voice, and her bright blue eyes welled up with tears of laughter.
Mostly, however, she remembered her experiences in delivering Islamic State babies with revulsion and anger. She felt humiliated by how she was treated. Nasr has a soft face and slow, labored walk, but she is a proud woman who knows her craft and is accustomed to respect. She also has a sharp tongue and has been used to giving commands and guidance - not being ordered about.
On the wall outside her home, largely spared the devastation suffered by her neighbors, hangs a sign advertising her services. It bears the name she's widely known by: Umm Alaa. It means "Alaa's mom," a nickname she acquired after the birth of a son who would go on to become a doctor in Raqqa. Three bullet holes blemish the sign, a reminder of the ferocious battle last year as U.S.-allied forces ousted the Islamic State from the city.
The ordeal has left her bitter and confused. She is still reckoning with her role in helping the "caliphate" pursue its proclaimed goal of "remaining and expanding."
Nasr said she had initially tried to resist working for Islamic State couples, but the consequences of not cooperating soon became clear: imprisonment or even execution in a public square. Her husband, a slightly built, bookish retired Arabic teacher, had been jailed for a few days after he tried to mediate between the feared Islamic State morality police and a neighbor who had run afoul of their strict code.
"What choice did I have?" Nasr asked. "I would do it against my will. Even if I was afraid or disgusted, it is irrelevant. I was forced to help them."
Maternity ward services had been offered free by the Syrian government, but Islamic State administrators began imposing fees for these services at the hospital to raise revenue for their nascent city-state. They charged the equivalent of about $20 for a regular birth and $50 for a Caesarean section.
But the militants faced a problem, Nasr recounted. They did not trust local doctors and nurses to attend to their wives, fearing that the mothers and their newborns might be poisoned by a hospital staff hostile to their rule.
As the group consolidated its power in Raqqa in late 2014, Nasr and her husband were told by their Kurdish neighbor that he was being evicted. In his place came a Kenyan man, his wife, three adult sons and German daughter-in-law. Word spread in the neighborhood that he was an administrator for the Islamic State who went by the nickname Abu Walid and was in charge of the affairs of widows whose militant husbands had died fighting.
Not long after, Abu Walid introduced himself. He had noticed the sign advertising Nasr's services and invited her to come to his place, which he called the "House of the Widow."
Nasr declined, pretending to be too old and frail and saying she had retired from the profession. Abu Walid, who was armed, didn't accept her refusal. He insisted she accompany him to the large house. There, Nasr recalled, she found pregnant women from an astonishing array of nations: There were Tunisians, Saudis, Egyptians, Yemenis, Somalis, Moroccans, Irish women, French women, Germans, Russians, Turks and women from the Caucasus and African countries she could not identify.
She was also struck by the Syrian wives. The youngest were 13 and the oldest no more than 15. Over the next three years, Nasr said, she would sadly note that the Syrian wives were never older than 18 - an illustration of how the new rulers of Raqqa, mostly foreigners, had plundered the locals.
"These were not humans," she said of the militants. "They were a different kind of creature."
Nasr said she doesn't remember how many babies she delivered during the Islamic State occupation, saying that there were too many and that she had always hoped "each one would be the last." But she does recall the last one vividly.
In the final days of the battle to evict the militants in October, she was summoned to the house of a Somali fighter and his Yemeni wife. The woman was already in labor and had a bleeding head wound. Nasr was told by the fighter that he was riding his motorcycle at high speed to avoid the U.S.-led coalition's airstrikes and that his wife had fallen off the back of the bike.
The husband demanded that Nasr deliver the infant, she said, but forbade her to treat the woman's injury.
Sitting in her house, warmly decorated with caramel-colored floor cushions and an ornate peach Persian-style rug, Nasr said she has recently been reflecting on her time as the Islamic State's preferred midwife, grappling with the morality of her actions.
On the one hand, she said, she was forced to work for the Islamic State and had acted as anyone in her position would. Moreover, she felt a moral obligation to give medical attention to helpless and blameless children.
But on the other, Nasr suggested, by giving in to the militants and thus avoiding punishment or even death, she had courted devastating retribution from God.
Days before his 40th birthday in October, Nasr's son Alaa had headed out into the city during an aerial barrage to provide medical attention to victims. Nasr had begged her son not to go, but he told her it would be a "dishonor to him as a doctor to not help people in need."
Alaa was treating the survivors of an earlier airstrike when the building he was in was bombed. Alaa was killed.
"My heart is dark from the injustice," Nasr said, now weeping. "My pain is deep."
https://www.ndtv.com/world-news/forced-to-deliver-babies-for-isis-midwife-shared-moments-tender-cruel-and-grotesque-1842968
--------
Meet Indu Malhotra, India's First Woman Lawyer to Be Directly Elevated to Rank of SC Judge
April 26, 2018
Senior lawyer Indu Malhotra's elevation to a Supreme Court judge has been cleared by the President. She will be sworn-in on Friday, making her the first woman to be elevated to the rank of a judge in the apex court directly from the Bar. Her name was unanimously recommended by the powerful Collegium headed by CJI Dipak Misra along with the Chief Justice of Uttarakhand KM Joseph on January 10 earlier this year. While Indu Malhotra's name was cleared by the government, it kept Justice Joseph's file on hold. Justice Joseph had struck down the Centre's decision to impose Presidential rule in Uttarakhand in 2016.
Indu Malhotra is the daughter of well-known advocate late Om Prakash Malhotra. She enrolled herself as a lawyer in 1983 in the Bar Council of Delhi. In 1988, she qualified as an Advocate-on-Record (AoR) in the Supreme Court.
She was designated as a senior lawyer in 2007. She is the second woman in the top court's history to be designated with the tag. Once sworn-in on Friday, she will join the elite group of six women to be appointed as a judge in the top court since independence. At present, Justice R Banumathi is the only woman judge in the Supreme Court.
An expert in arbitration, Indu Malhotra had served as Standing Counsel for Haryana. She had also appeared for statutory bodies like SEBI, DDA, CSIR, ICAR before the Supreme Court. Besides, she was also a part of the Law and Justice Ministry's High-Level Committee (HCL) to review 'Institutionalisation of Arbitration Mechanism in India'.
Indu Malhotra has also appeared in many domestic and international arbitrations. She is also the author of the third edition of The Law and Practice Arbitration and Conciliation, 2014.
The Supreme Court of India was established on January 26, 1950. But in the first 39 years of its existence, the top court of the land had no woman representative. Justice Fathima Beevi became the first woman to be appointed as a judge in 1989.
She also became the first Muslim woman to make it to the higher judiciary. Since then, seven women including Indu Malhotra have been elevated to the rank of judge. The other four women judges who made it to the highest judicial forum of the country are Justice Sujatha Manohar, Justice Ruma Pal, Justice Gyan Sudha Misra and Justice Ranjana Desai.
Get live Stock Prices from BSE and NSE and latest NAV, portfolio of Mutual Funds, calculate your tax by Income Tax Calculator, know market's Top Gainers, Top Losers & Best Equity Funds. Like us on Facebook and follow us on Twitter.
https://www.financialexpress.com/india-news/meet-indu-malhotra-indias-first-woman-lawyer-to-be-directly-elevated-to-rank-of-supreme-court-judge/1146389/
--------
Uber and Al Nahda agree to provide more women access to driving
April 26, 2018
RIYADH — Uber and Al Nahda, a non-profit women's society, on Wednesday announced the signing of a Memorandum of Understanding (MoU) to work together toward empowering more women to drive. The partnership will see Al Nahda, through its catalogue of empowering programs, help Uber identify underprivileged women who are interested in learning how to drive and obtaining a license, but may not have the resources to do so.
The partnership falls under Uber's 'Masaruky' ("your path" in Arabic) initiative - which was announced earlier in March and includes a SR1 million pledge that aims to increase women's participation in the workforce through access to affordable transportation, in addition to increasing women's access to flexible, part time economic opportunities through the use of Uber technology.
Commenting on the announcement, Barney Harford, Uber Global Chief Operating Officer, said: "Masaruky has provided us with a platform for collaboration with a range of partners that can help increase accessibility and economic opportunities for women - something we're very proud of. Today's MoU with Al Nahda demonstrates that Uber's impact does not end with the flexibility and convenience it has introduced to millions around the world, but that we also strive to drive change that is positive, meaningful and economically empowering to all."
Rasha Al Turki, Al Nahda CEO, said: "Al-Nahda and Uber share a similar vision towards the importance of women's increased access to work and we are excited to be the first partner to collaborate under Uber's Masaruky initiative as we work together to empower more women to drive. This is a natural progression of our work together and we look forward to building on this partnership as we move into a new chapter for Saudi Arabia."
'Masaruky' comes off the back of months of research to understand what transport solutions will best serve Saudi women on the road to Vision 2030. Uber's research, carried out in collaboration with Ipsos earlier this year, found that 78% of Saudi women surveyed were likely to get a driving license post ban removal, and almost a third (31%) of those surveyed, indicated that they were interested in driving as an earnings opportunity.
As part of the agreement, Uber will become Al Nahda's "Exclusive Transportation Partner" at all their events across the Kingdom, and the non-profit women empowerment society will in return become the partner-of-choice for the 'Masaruky' initiative.
Uber have been running regular women listening sessions over the months, the first of which took place late last year with a number of influential female representatives present, and was led by the technology company's global CEO Dara Khosrowshahi. Discussions have focused largely on Uber's priorities and upcoming plans for women in the Kingdom. The sessions have proven crucial for both participating women and Uber, giving those in attendance the chance to learn about both the process and economic impact that Uber can have. — SG
http://saudigazette.com.sa/article/533565/BUSINESS/Uber-and-Al-Nahda-agree-to-provide-more-women-access-to-driving
--------
Princess Abeer to Be Named CSR Ambassador at Kuwait Event
April 26, 2018
Kuwait City — Under the patronage of Sheikha Amthal Al-Ahmad Al-Jaber Al-Sabah, the Arab Women and Corporate Social Responsibility (CSR) in Arab Countries Conference will be launched in Kuwait Thursday under the theme "Arab Women in International Organizations: Status and Empowerment".
Princess Abeer Bint Abdullah Bin Abdulaziz will be named CSR Ambassador in the event, which will be attended by Arab female ministers, UN female ambassadors and representatives, and the Vice Chairman of Oman's State Council.
Princess Sarah Bint Fahd Bin Turki Bin Abdulaziz, Princess Abeer's daughter, will attend the ceremony and receive the honor on behalf of her mother.
Regional CSR Network, member of the UN Global Compact, has named Princess Abeer CSR Ambassador in recognition of her gigantic efforts for long years in the field of corporate social responsibility and sustainable development.
Princess Abeer was awarded CSR Medal for Arab Women 2017 and was named First Arab Woman for Women Empowerment. She is the honorary president of the Arab Organization for Traffic Safety. — SG
http://www.saudigazette.com.sa/article/533513/World/Mena/Princess-Abeer-to-be-named-CSR-Ambassador-at-Kuwait-event
--------
Iraqi Women Election Candidates Targeted For Abuse Gain UN Support
25 April 2018
The UN has condemned "defamation and violence" against women candidates in Iraq's elections, after one candidate resigned over an alleged sex tape.
Dr Intidhar Ahmed Jassim withdrew from the race after the video - which she says is a fake - was released online.
Other women candidates have also reportedly faced online harassment.
The UN statement said the targeting of women not only "brings anguish" to the candidates, but "is a threat to the integrity of the electoral process".
In Iraq, one quarter of the seats in parliament must be occupied by women.
But women running for office in the May polls are being subjected to "vulgar acts" on their election posters, as well as "attacks against [their] reputation and honour", the special representative of the UN secretary general for Iraq, Jan Kubis, said.
Mr Kubis said he had met with some of the women candidates over the "alarming situation".
"Those behind defamation, cyber bullying and harassment are trying to scare you off, afraid of educated, dynamic, qualified, courageous and open-minded women candidates that rightfully claim their space and meaningful role in political life of Iraq," he said.
Dr Jassim, a university professor running on the electoral list of Prime Minister Haider al-Abadi, dropped out of the race after a short video clip purported to be a sex tape was distributed on social media last week.
After many social media users saw similarities between the appearance of the woman in the video and that of Dr Jassim, she issued a statement saying the video had been fabricated and that it was not her. She dropped out of the race shortly afterwards.
Another candidate for the Kurdistan Democratic Party, Dr Heshu Rebwar Ali, had her mobile phone stolen, and a video of her wearing a short dress at a private party was published online, according to the Rudaw news website.
She remains in the race, and told reporters: "It is just me with my husband in private events, something I am proud of.... everyone is entitled to her freedom and private life".
The election to choose all 328 members of Iraq's Council of Representatives is scheduled for 12 May, and is the first vote since the defeat of the Islamic State group was declared in December.
However the jihadist group remains active in small pockets of the country, and has threatened to attack polling stations.
http://www.bbc.com/news/world-middle-east-43894391
--------
URL: https://www.newageislam.com/islam-women-feminism/hyderabad-more-muslim-women-keen/d/115056
New Age Islam, Islam Online, Islamic Website, African Muslim News, Arab World News, South Asia News, Indian Muslim News, World Muslim News, Women in Islam, Islamic Feminism, Arab Women, Women In Arab, Islamophobia in America, Muslim Women in West, Islam Women and Feminism