New Age Islam News Bureau
3 Jan 2013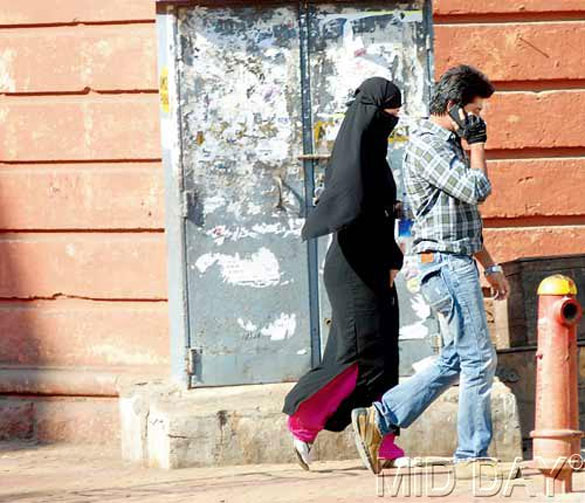 • 42% of Underage Married Girls from Pakistan
• Nigeria: That Barbaric Act Called Virginity Test
• Turkey Bans Headscarves at Schools, Public Offices
• Indonesian City to Ban Women from Straddling On Motorbikes
• Spurned, man throws acid on Srinagar woman
• Another Bihar panchayat bans cell phones for girls
• Bengal crusader against 'rape' pays with his life because of police 'harassment'
• World's oldest woman dies at 123
• Afghan Woman Killed On Conjugal Visit to Prison
• Pakistani Children Die as Militants Fight Immunisation
• 'Saudi Women Will Take the Right to Drive Cars,' Says Saudi Female Activist
• Iran's Female Minister Was Sacked, But Not Because Of Her Gender
• From A Dh1, 000-A-Month Job to Company CEO for Filipina
• Fraught With Bloodshed and Oppression but Arab Women Fought For Better Future
• UAE Girls Get the Point Of Noble Sports
• LHC seeks report as missing Sikh woman found 'murdered'
• Women not safe until men change attitude: Bangladesh
• HIV-Positive Tajik Woman Says 'I Try To Banish Negative Thoughts'
• The Islam women were promised
• Tradition, social pressure keeping Palestinian women from their inheritances
'• First' Afghan female rapper seeks reason with rhymes
• Saudi female producer wades into horror movies
Compiled by New Age Islam News Bureau
Photo: Indonesian City to Ban Women from Straddling On Motorbikes
URL: http://www.newageislam.com/islam,-women-and-feminism/how-arabs-buy-indian-girls,-like-commodities-and-dump-them-in-a-few-weeks/d/9867
------------------
How Arabs Buy Indian Girls, Like Commodities and Dump Them in A Few Weeks
28 Dec 2012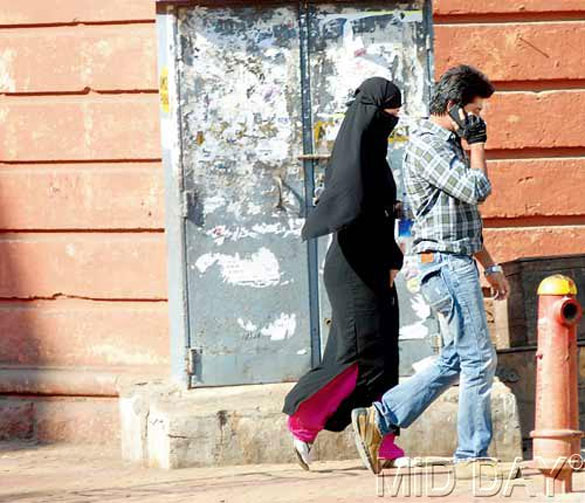 Mumbai: A month-long investigation by MiD DAY journalists has revealed a twisted form of human trafficking that involves rich Arabs, greedy Quazis, sham marriages, agents and girls lured into the flesh trade or those looking for a quick buck.
The modus operandi: set up a temporary or time-bound wedding to a rich Arab. The affluent Arab offers a negotiated amount for the services of a 'wife' during his stay in India.
The price for the 'booty' varies from Rs 15,000 to nearly a Lakh for the 10-day marriage. Girls from poor families are sold like commodities to the Arabs, many of whom arrive on tourist visas from Saudi Arabia, UAE, Iran, Oman, Kuwait and Qatar. While this may seem shocking to many, the women involved in this latest form of flesh trade are often willing participants.
These predators have been perpetrating a blatant crime under the veneer of Nikah, abusing the Islamic rules of marriage. Abusing the sanctioned provision which allows a Muslim man to have four wives at a time, many old Arabs are not just marrying minors in Mumbai and Hyderabad, but marrying more than one minor in a single trip to the country.
A healthy stream of women keep flowing into the city from all parts of the country to solicit the Arab clientele who have turned Mumbai into a sex haven. For as little as Rs 2,000 per job, scores of women line up every evening hoping to catch the eye of the adulterous tourist.
Over a month-long operation, Kranti Vibhute posed as a would-be bride and Bhupen Patel as her friend trying to help her get the deal. They found that these deal brokers, prostitutes and Quazis have been running this business quite explicitly.
A Quazi, who solemnises the weddings and also facilitates the divorce proceedings, takes 50 percent of the negotiated price as his cut. The agent, who sources the girls, takes 25 percent of the balance amount.
The pimps, cab drivers and sub-agents charge Rs 500-1,000 per deal.
The Arab gets a sex slave for a temporary period, which he calls his 'wife', and takes her on a vacation with him. Once the honeymoon period is over, he brings her back dumps her with a 'Talaq' and goes back to the Quazi's office for a new bride. The girl gets her cut and lines up for the next husband to come her way.
The Quazis solemnise these sham marriages, in violation of Islamic principles of Nikah and Talaq. A woman cannot be married off to another man unless her first husband gives her a divorce, or she has sought Khula (separation) and has completed the iddat period (a gap of at least three months and 13 days).
Owing to abject poverty and wretched living conditions, many women are forced into the world of flesh trade. While some girls have fallen victim to the flesh trade, tricked by the promise of monetary benefits and a better standard of living, others have chosen the path to make a quick buck.
During the course of the operation, MiD DAY discovered that several women, who were once sold as brides to Arabs, have now turned into agents and pimps. The women now scout villages and cities looking for fresh blood to incorporate into the trade.
(mid-day.com)
http://post.jagran.com/how-arabs-buy-indian-girls-and-dump-them-in-a-few-weeks-1356691762
---------
42% of Underage Married Girls From Pakistan
By Asad Zia
January 2, 2013
PESHAWAR: More than 60 million girls around the world were married under the age of 18 last year, out of which 24% were from rural Pakistan and 18% from urban areas, said Blue Veins Programme Coordinator Qamar Naseem at a seminar.
Civil society organisations came together on Tuesday to highlight the issue of child marriages and the role of Union Councils in this regard. The seminar was held under the umbrella of Action Aid in collaboration with Blue Veins and Citizen Rights and Sustainable Development (CRSD).
Naseem added that if child marriages continue at this rate, an additional 100 million underage girls will be married within the next decade. "That is 25,000 new child brides every day for the next 10 years," he said.
A large number of civil society members including lawyers, government officials, teachers and members of non-governmental organisations and community-based organisations attended the seminar.
Poverty plays a central role in causing and perpetuating early marriage. "Poor families often have few resources to support healthy alternatives for girls, such as giving them proper education," he added.
In families with limited resources, child marriage is often seen as a way to provide for a daughter's future. However, girls who marry young have more chances of remaining poor.
Early marriage thwarts a girl's chances of acquiring education, endangers her health and cuts short her personal growth and development, participants said.
The risk of death for pregnant girls under the age of 15 is five times higher than for women in their twenties. Taken together, the costs of this practice are too high to be ignored. Societies cannot progress when the common practice of marriage dooms them to a life of poverty," he said.
A religious scholar Maulana Ghousul Kabir expressed his views about early marriages in light of Islam. He said that Islamic law does not sanction child marriages and urged religious clerics to come forward and clear the 'myth' that surrounds this issue.
During the session, child marriage survivors also shared their testimonies with the participants and helped them understand how the issue reduces women empowerment.
CRSD Director Idress Kamal said that child marriage has affected many women. "The problem with early marriages is that the bride is immature herself. If she gets pregnant, she is usually underweight and malnourished. Her pregnancy causes many complications, and health risks for the babies in these cases are also high," he said.
"If a girl is married off at an age when she herself should be playing with dolls, how can she handle a baby or go through delivery?" he questioned.
An Action Aid member, Alia Rasheed, said that gender discrimination is the main reason behind marrying daughters at an early age. "While birth of sons is celebrated, daughters are often seen as burdens."
http://tribune.com.pk/story/487659/child-marriages-42-of-underage-married-girls-from-pakistan/
---------
Nigeria: That Barbaric Act Called Virginity Test
January 3, 2013
Apparently seeking to address sexual immorality among students, the Principal of Ajuwon High School, Ajuwon in Ifo Local Government Area of Ogun State, Mrs.Olufunke Aladeojebi, took an unusual unilateral decision to invite a nurse to the school to carry out virginity tests on a group of 10 senior secondary school girls suspected to have had pre-marital sex in the school.
Aladeojebi, widely regarded as a strict disciplinarian, did not seek the consent of the parents/guardians of the pupils before conducting the test on December 10.
During the test, the principal and the nurse dipped their fingers into the girls' 'private part'. The matter got out of hand when one of them started bleeding after she had been 'tested' as a result of the deep penetration. "Two of my friends who had similar experiences burst into tears as they narrated what happened", she added.
Petrified parents and guardians stormed the school and spontaneously raised hell over the scandalous act and reported the high-handedness to both the police and ministry officials. For her indiscretion, the state government has sent the head teacher on an indefinite suspension, while a panel has been set up to investigate her. We think the nurse should also be made to face disciplinary action for professional misconduct.
A similar sordid show of shame played out in the state seven years ago when a virginity-test-for-scholarship scandal was conducted at Leguru ward, Ibefun, in Odogbolu LGA as a pre-condition for female applicants to partake in scholarship scheme floated by Major Ferdinand Keku (rtd.), who was special adviser on legislative matters to the former governor, Gbenga Daniel.
We consider this kind of test anachronistic, barbaric and a gross act of misconduct that should attract severe sanctions by the authorities. Who knows how many of the girls would have been infected by the two adults through the passage of the same hands through the different girls' sex organs without health precautions? For her injudiciousness, Mrs Aladeojebi should be removed from office and made to face the law.
It is inappropriate, unacceptable and simply deplorable to subject pupils to such abuse. The principal clearly overstepped her bounds by molesting the pupils. She infringed on their rights by invading their privacy. It is simply an abuse that could leave the affected students traumatised for life. Psychologically, pupils subjected to this kind of violation in this manner find it hard to cope in life.
This act is not only hypocritical, but an exhibition of the contempt and disdain with which women are held and treated. And it is sad that, this time, it is coming from fellow women. Sexual abuse take different forms, including the near nudity fashion currently the rave amongst mothers and daughters of our time.
Men constitute a majority in the fashion design industry and they simply translate their perversity into fashion statements. And because the west, the biggest abusers of womanhood, sanction it we here just gobble it up. We must know that virginity is not lost in isolation; circumstances lead to it.
However, virginity is the issue; what really should be of concern to us is the rate at which we are descending into the abyss of moral decadence in the name of civilisation and globalisation. If we make bold to confront the morality issue, then virginity test will not be necessary.
http://allafrica.com/stories/201212210146.html
---------
Turkey Bans Headscarves at Schools, Public Offices
Jan 3, 2013
A controversial ban on Hijab has outraged Turkey's Muslim population. The Islamic Hijab is a form of Muslim women's dress code, which allows them to exercise modesty by covering their hair with a piece of headscarf.
The Hijab has been banned by Turkish governments since the creation of Republic of Turkey in 1923.
According to polls 97.8% of the Turkish population is Muslim. Despite the fact that it's an obligation in Islam to wear the Hijab, Turkish citizens say the majority of the population is not allowed to exercise their religious freedoms.
The headscarf is banned in the public sector and work places. Women who work in hospitals, schools and public offices are strictly forbidden from wearing the Hijab.
University students were also banned from wearing Hijab. However the government was forced to be more lenient with Universities, as many Turks were fleeing the country seeking a state where they could exercise their right of religious freedom.
You will also not see any Muslim headscarves on Elementary and high schools. Parents are allowed to pick their children up while wearing Hijab but children may not wear it unless they are in private religious schools.
There are only about 2,000,000 girls who study at religious schools in Turkey. That means Turkish laws force around 7,000,000 girls across the country not to wear their Muslim head scarf at schools.
http://www.presstv.com/detail/2013/01/03/281504/turkey-bans-headscarves-at-schools-public-offices/
---------
Indonesian city to ban women from straddling on motorbikes
Jan 03 2013
Banda Aceh (Indonesia): A city in Indonesia's Islamic law stronghold of Aceh will ban women from straddling male drivers on motorbikes, its mayor said today, dubbing the position "improper".
The move comes after leaders from the country's only province ruled by strict Sharia law drafted a series of new bills including banning women from wearing tight trousers, stoning adulterers and flogging homosexuals.
Full report at:
http://www.indianexpress.com/news/indonesian-city-to-ban-women-from-straddling-on-motorbikes/1053899/
-------------
Spurned, man throws acid on Srinagar woman
Jan 3, 2013
SRINAGAR: A 23-year-old woman was attacked with acid by a man whose advances she had spurned in Srinagar, Jammu & Kashmir on Wednesday.
The police have identified the accused as Reyaz Ahmad Nath who has been arrested. The victim has been shifted to the hospital. DIG of Srinagar visited the victim in the hospital and took her statement.
Full report at:
http://timesofindia.indiatimes.com/india/Spurned-man-throws-acid-on-Srinagar-woman/articleshow/17865303.cms
-----------
Another Bihar panchayat bans cell phones for girls
January 03, 2013
A panchayat in Bihar has banned the use of mobile phones by girls and ordered them not to wear short, tight and "provocative" dresses, a member of the village council said on Thursday.
The panchayat in Siwan district, around 150km from Patna, has also threatened to impose heavy fine on the girls' families if they violated the diktat, he said.
Full report at:
http://www.hindustantimes.com/India-news/Patna/Another-Bihar-panchayat-bans-cell-phones-for-girls/Article1-984406.aspx
----------
Bengal crusader against 'rape' pays with his life because of police 'harassment'
Jan 03 2013
Kolkata : In life, Mir Amirul Islam was looked upon by friends and family as someone who never turned down a request for help. In death, he has left them a battle and they have pledged to carry it on, while the needy family pondered how they could make a living after spending all they had on his treatment.
Full report at:
http://www.indianexpress.com/story-print/1053560/
----------
World's oldest woman dies at 123
New Age Islam Edit Desk
Palestine: A Palestinian woman named Maryam Hamdan Amash died recently at the age of 123.She was born in 1888 in a village in Palestine when during the Ottoman caliphate. She married twice and both her husbands died. She had 350 family members including her sons, daughters and grandchildren. She retained her strength, her eyesight and teeth till her death. The secret behind her good health was the daily exercise she would do. Her grandson said that she was admitted to a hospital for kidney ailments for the first time three years ago, at the age of 120. She does not remember her date of birth but the year of birth on her photo identity card is 1888. She said she remembered most of the political events during her life. She has five sons and five daughters who have grown very old. Her family celebrated her birth day every year.
With her death Maryam Hamdan has become the oldest woman on earth. Earlier the record was held by a Japanese man called Jeromon 115 and French woman Jane. But now Maryam becomes the longest living human being on earth.
----------
Afghan woman killed on conjugal visit to prison
An Afghan prisoner murdered his wife during a conjugal visit, allegedly because she had been unfaithful after he was jailed for killing her relatives, police said Wednesday.
02 Jan 2013
Din Mohammad was sentenced to 20 years in prison two years ago for killing his mother-in-law, and his wife's brother and sister in the northern province of Samangan.
Mohammad's wife, whose name has not been disclosed, visited him in jail in the provincial capital Aybak on Monday and was found dead in a small private room used for inmates to see their wives, police said.
Full report at:
http://www.telegraph.co.uk/news/worldnews/asia/afghanistan/9775179/Afghan-woman-killed-on-conjugal-visit-to-prison.html
---------
Pakistani children die as militants fight immunisation
02 JANUARY 2013
Measles cases have surged in Pakistan over the last year as suspicion over vaccinations and attacks on aid workers are leading to the deaths of hundreds of children.
Pakistani officials have launched an immunisation campaign to reach children in the worst-hit areas, but the country struggles with unsanitary conditions and lack of education about disease prevention.
Full report at:
http://www.channel4.com/news/pakistan-militants-measles-children-deaths-immunisation
---------
'Saudi Women Will Take the Right to Drive Cars,' Says Saudi Female Activist
January 03, 2013
Saudi female activist Manal Al Sharif who hit headlines after she was briefly jailed for defying a ban on driving cars in the conservative Gulf Kingdom said on Thursday the day would come when women would be able to wrest that right and drive.
In comments sent to Emirates 24/7, Al Sharif said Saudi women must pursue their struggle to achieve all their rights not only driving cars.
Full report at:
http://www.emirates247.com/news/region/exclusive-saudi-women-will-take-the-right-to-drive-cars-says-manal-al-sharif-2013-01-03-1.489693
---------
Iran's female minister was sacked, but not because of her gender
January 2, 2013
When it comes to the international media, they certainly want you to take home a distorted image of Iran. Consider the recent sacking of Marzieh Vahid Dastjerdi, the Iranian health minister from Ahmadinejad's cabinet.
This is how the incident has been reported by most global news organisations, including those who claim to be champions of objective journalism.
Full report at:
http://blogs.tribune.com.pk/story/15415/irans-female-minister-was-sacked-but-not-because-of-her-gender/
---------
From A Dh1, 000-A-Month Job to Company CEO for Filipina
From a Dh1, 000-a-month job in a textile factory to becoming the CEO of a leading independent testing laboratory in the region, Mary Jane Alvero-Al Mahdi has come a long way. She tells Burgess Baria why it's so important to keep aiming high
By Burgess Baria
December 30, 2012
When Mary Jane Alvero-Al Mahdi arrived in Dubai in 1992, little did the then 22-year-old Filipina, a graduate in chemical engineering, know the lofty heights she would scale in the UAE. All she had at the time was a job as a quality assurance officer at a textile company in Jebel Ali, one that paid her just Dh1,000 a month. Still grieving the death of her father who had lost his battle with a chronic lung condition, she desperately needed to financially support her mother, who was running a small restaurant, in the education of her four siblings.
Full report at:
http://gulfnews.com/life-style/people/mary-jane-alvero-al-mahdi-from-factory-worker-to-company-ceo-1.1125446
---------
Fraught With Bloodshed and Oppression but Arab Women Fought For Better Future
Arab women highlight of grim year, columnist says
Past year was fraught with bloodshed and oppression but Arab women fought for better future, Lebanese journalist writes
Roi Kais
12.31.12
Taking stock of the past year's events, a Lebanese journalist has branded 2012 as the "year of the Arab woman," asserting that the determination of women across the Arab world was a bright spot amid a period fraught with bloodshed and oppression.
"If the hope for 2012 was to set the track for the future, it failed miserably to do so," Octavia Nasr wrote in a column that was published by the Lebanese newspaper An-Nahar last week.
"Instead, it highlighted the differences, widened the gaps and brought to the surface some of the dangers lurking ahead.
Full report at:
http://www.ynetnews.com/articles/0,7340,L-4326710,00.html
---------
UAE girls get the point of noble sports
Rym Ghazal
Dec 30, 2012
Clad in white, the two opponents face each other from opposite corners of the piste. Each raises her sword in a salute. First to each other, then the coach and finally the audience.
"En garde" cries the coach; the signal for the two fencers to put on their masks, raise their weapons and prepare for the contest to begin.
"Fence". With this command, off go Hind Al Marzouqi, 15 and Ghadeer Al Marri, 16, thrusting their swords at each other in a duel of wits and fighting moves that have been perfected over thousands of years of swordplay.
Full report at:
http://www.thenational.ae/sport/other-sport/uae-girls-get-the-point-of-noble-sports#ixzz2Gtd9csfE
---------
LHC seeks report as missing Sikh woman found 'murdered'
January 03, 2013
LAHORE – The Lahore High Court (LHC) on Wednesday ordered the Capital Chief Police Officer (CCPO) to submit a detailed report about the 'murder' of a Sikh lady Rajvindar Kaur Gill, who came to Pakistan on August 25 last year and went missing at the same day.
Justice Sardar Tariq Masood on Wednesday resumed hearing on the petition moved by lady's father Sikandar Singh seeking her recovery. Superintendent of Police (SP) Ijaz Gilani of legal branch appeared on behalf of the CCPO and requested the court to delay the hearing for about four days as the police was not in a position to say anything on the matter.
Full report at:
http://www.nation.com.pk/pakistan-news-newspaper-daily-english-online/lahore/03-Jan-2013/lhc-seeks-report-as-missing-sikh-woman-found-murdered
---------
Women not safe until men change attitude: Bangladesh
January 3, 2013
Safety of women cannot be ensured until men change their attitude, said speakers at a programme yesterday.
Women will be victims of sexual, psychological and physical violence until the patriarchal attitude of our society gives the way to a more tolerant outlook, they said.
They were speaking at the 27th founding anniversary of Rokeya Sadan, a sub-committee of the Bangladesh Mahila Parishad (BMP).
Full report at:
http://www.thedailystar.net/newDesign/news-details.php?nid=263596
---------
HIV-Positive Tajik Woman Says 'I Try To Banish Negative Thoughts'
December 01, 2012
It's been nearly two years since 26-year-old Tahmina Haidar found out she was infected with HIV, the virus that leads to AIDS.
After losing her husband and child to an AIDS-related illness and feeling stigmatized and isolated in her native village in Tajikistan, Haidar moved to Dushanbe to rebuild her life.
In an interview with RFE/RL's Farangis Najibullah, Haidar spoke about how she has learned to live with the potentially deadly virus and look "at the bright side" of her situation.
Full report at:
http://www.rferl.org/content/tajikistan-interview-hiv-positive-woman-looks-on-bright-side/24786701.html
---------
The Islam women were promised
By Musa Furber
01/02/2013
The horrific and heartbreaking news from India is tragic enough on its own: two alleged victims of gang rape have died, one a 23-year-old woman who succumbed to her wounds and a 17-year-old girl who took her own life after being pressured to marry one of her alleged attackers.
These stories are awful enough on their own, but sadly they also bring to mind other similar cases we saw during 2012.
Full report at:
http://www.washingtonpost.com/blogs/guest-voices/post/the-islam-women-were-promised/2013/01/02/447419f6-54e5-11e2-8b9e-dd8773594efc_blog.html
---------
Tradition, social pressure keeping Palestinian women from their inheritances
Dec 27, 2012
RAMALLAH – They may argue they enjoy better conditions than their peers in Arab countries, but Palestinian women share a similar problem with them: being forcibly denied their legitimate inheritance.
Women are usually shy about making such demands or fear social pressure such as being ostracized by their family. Others simply believe their male relatives are more entitled to the inheritance because they are the family's bread-winners, and give up their rights to inherit intentionally.
Full report at:
http://news.nationalpost.com/2012/12/27/tradition-social-pressure-keeping-palestinian-women-from-their-inheritances/
---------
'First' Afghan female rapper seeks reason with rhymes
Jan 3, 2013
KABUL: Sporting a long leather coat and western jeans under a headscarf, Soosan Feroz looks like many modern women in Kabul.
But she is a surprising new phenomenon in this conservative Islamic country -- the nation's first female rapper.
Her lyrics though are not unfamiliar for many of her fellow countrywomen -- she raps of rape, abuse and atrocities that Afghan women have endured during decades of war in a country gripped by poverty.
Full report at:
http://timesofindia.indiatimes.com/world/rest-of-world/First-Afghan-female-rapper-seeks-reason-with-rhymes/articleshow/17868517.cms
-------------
Saudi Female Producer Wades Into Horror Movies
By Habib Toumi, Bureau
January 2, 2013
Manama: The first Saudi woman to produce a horror movie said that she was scared by some of its scenes.
"My limited experience in such movies has made me feel scared during the filming of some of the scenes," Ayat Al Eisa said. "I did not dare to make moves on my own and I faced numerous challenges in filming some scenes," she said. "I had to go for many re-takes because some of the actors were replaced or because they objected to some of the scenes. In some cases, they objected to some of the roles," she said, quoted by local Arabic daily Al Sharq.
Full report at:
http://gulfnews.com/news/gulf/saudi-arabia/saudi-female-producer-wades-into-horror-movies-1.1126656
---------
URL: https://www.newageislam.com/islam,-women-and-feminism/how-arabs-buy-indian-girls,-like-commodities-and-dump-them-in-a-few-weeks/d/9867