New Age Islam News Bureau
04 September 2020
• Kanwal Ahmed, Pakistan's Online Agony Aunt Tearing Down Taboos
• Nothing Happens When Women Are Raped in Nigeria
• UN Inaugurates Skills Project for Women in Quetta
• Equal-Pay Law A Boost for Women in UAE Private Sector
• Fawzia Koofi: Without Women's Rights in Afghanistan, Democracy Will Never Be Complete
• Parents' Heartfelt Appeal to Female Saudi Child-Snatcher Sentenced to Death for Abducting 3 Babies
• Govt Has Enacted Laws to Safeguard Property Rights of Women: Minister
• Perception of Women in Turkish Society Changes Positively: Study
Compiled by New Age Islam News Bureau
URL: https://www.newageislam.com/islam-women-feminism/ghazala-ahmad-amu-journalism-student/d/122792
--------
Ghazala Ahmad, AMU Journalism Student Denied Job at A Delhi-Based Hindi Media Outlet Because Of Headcover
By Sruthi Vibhavari
4th September 2020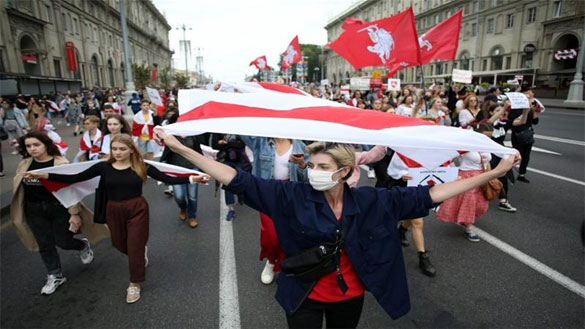 24-year-old Ghazala Ahmad, a Master of Mass Communication and Journalism from Aligarh Muslim University
-----
Hyderabad: In a rather unsettling case, yet another Muslim faced discrimination because of their religious identity. 24-year-old Ghazala Ahmad, a Master of Mass Communication and Journalism from Aligarh Muslim University, was denied a job at a Delhi-based Hindi media outlet when she expressed her choice of donning a headcover.
A scarf that covers the head, hijab forms a key to a Muslim women's clothing. "I told them that I observe hijab and will continue to do that during my job," wrote Ms. Ahmad on her Twitter account.
"The recruiter went silent and told me he can't proceed my application further," she said. She was initially offered the job after the interview round was over and the salary was discussed. "He was adamant on his demand that either I have to remove my hijab or I won't get a job," she further added, "And to my surprise, the recruiter was a Muslim."
Ms. Ahmad, while speaking to siasat.com said, "I worked as an intern for several reputed media organizations before. I worked as an elected member of the University's students and delivered speeches in my hijab. Nowhere, I faced this kind of discrimination and I was selected based on my qualifications and my quality of work." But, many are denied a job based on personal choices, she said. "I have the privilege to put this case forward on behalf of many whose voices are subdued."
"I had it in my mind right from the beginning," she said, "I knew that people will question my hijab, but I wanted to assert my identity, which I did."
When asked, Ms. Ahmad agreed to the blatant Islamophobia that exists in society. "Media outlets now broadcast their own ideas, thwarting discussions on issues that are important. They influence people's minds largely, which is also a reason why society is becoming Islamophobic."
"This is specifically targeting people of one community. I brought my experience up for people to realize how unconstitutional their notions are," she commented.
Ms. Ahmad also brought up that there is a widening gap between women and men employed in media currently. "If personal choices like wearing a hijab prohibit women from entering this field, the gap would be further widened," she says.
"Article 25 of the Indian Constitution gives freedom of conscience and free profession, practice and propagation of religion. Where are your constitutional values now? Where is secular Bharat?" Ms. Ahmad questions.
https://www.siasat.com/amu-journalism-student-denied-job-because-of-hijab-1965359/
--------
Kanwal Ahmed, Pakistan's Online Agony Aunt Tearing Down Taboos
September 03, 2020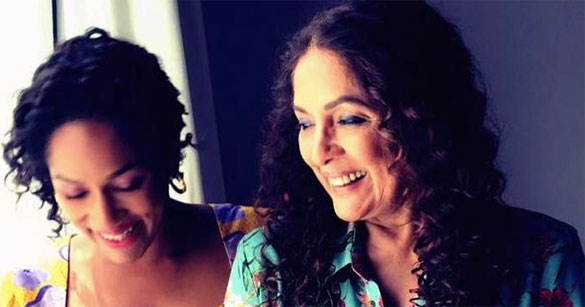 Former make-up artist Kanwal Ahmed, who is the founder of social online group 'The Soul Sisters Pakistan'
------
LAHORE: "Women in Pakistan are really, really strong. We have a voice. We just don't have enough spaces to use that voice," says Kanwal Ahmed, an agony aunt to some 260,000, determined to change the situation.
Her female-only online hub sees traditionally taboo topics such as sex, divorce, and domestic violence discussed freely in a conservative country where there are few avenues for women to discuss personal problems.
"I wanted it to be the kind of place where women really opened up without the fear of being attacked or harassed or judged," Ahmed, explains of her Soul Sisters Pakistan network on Facebook.
The former make-up artist spotted the need for a safe space after spending time soothing nervous brides as they confided in her from the salon chair.
The 31-year-old says her group is somewhere women can "talk about things that they weren't supposed to talk about in society" because they are deemed inappropriate or shameful.
In 2018, Facebook selected Ahmed as one of 115 "Community Leaders" using the social network to help others. Chosen from a pool of 6,000 applicants, she received a grant to further develop her project.
Soul Sisters Pakistan members say they can speak openly about issues — such as maternal and mental health, body image and reproductive rights — with a candour that is impossible in the real world.
One of the most discussed topics is domestic violence, which is common in the patriarchal country.
Data from the Human Rights Commission of Pakistan and the Pakistan Journal of Medical Sciences suggests 90 percent of women in Pakistan have experienced some form of domestic abuse.
Ahmed says many people do not take the problem seriously — even when wives confide in other family members about abuse.
"It is very common for them to be told that they are being too sensitive or to compromise. They aren't given other options," Ahmed explains, adding that women should not have to bear abuse for any reason.
According to the UN, Pakistan has a lack of access to affordable services in "sectors such as health, police, justice and social support" to ensure female safety and protection.
Soul Sisters offers informal help to users, ranging from legal advice to emotional support from other members, who call themselves Soulies.
A recent thread, #MyBodyIsNotASecret, underlines the changing norms of a generation that has seen the global impact of the #MeToo movement, progress in body positivity, and a backlash against traditional beauty standards and colorism.
"There is a lot of shame associated with a woman's body, with the general bodily functions even. They are not talked about," Ahmed says.
One member shared her struggle with the medical condition vaginismus, which helped others identify their own symptoms.
Ahmed says she lost a family friend to breast cancer after the disease went undiagnosed and untreated for too long because she was "too ashamed to talk about her body with anyone."
"This isn't a new story. This is something that happens to a lot of women," Ahmed insists.
The group provides a welcome respite for its members, who frequently face online abuse when they post publicly, and encourages women to share success stories as well as problems.
But the diverse narratives have also brought a range of criticism.
Ahmed has been accused of promoting divorce and "wild" behavior, even as more progressive voices have slammed the group for allowing conservative views to be shared.
Her work is challenged from "almost every angle," Ahmed says, pointing to an element of internalized misogyny among some members.
But she says her aim is not to "serve a small niche," rather to shatter stereotypes and break norms.
"If people were already well aware, we wouldn't need spaces like this. It's exhausting, frustrating and takes every drop of my strength to keep continuing.
"But every time someone changes their mind or we get success stories — instant gratification!" she tweeted recently.
Ahmed and her team try to handle conflicts sensitively — allowing a wide range of views to foster dialogue and debate — an approach that has seen membership swell.
We "just try to tell the women to be who they are, to not be ashamed of being themselves, to speak their minds," she says.
Splinter groups have struggled to achieve a fraction of Soul Sisters Pakistan's success or reach — she says there are three to six million conversations on the site each month.
Ahmed used her Facebook grant to launch an online talk show in a bid to win a wider audience — with each episode getting hundreds of thousands of viewers.
The coronavirus pandemic has halted production and Ahmed recently moved to Canada so the program is on hiatus.
But she is committed to challenging a society "scared of women with a voice."
She adds: "The lack of acknowledgement about issues women face in society is horrific."
https://www.arabnews.com/node/1729096/lifestyle
--------
Nothing Happens When Women Are Raped in Nigeria
By OluTimehin Adegbeye
Sept. 4, 2020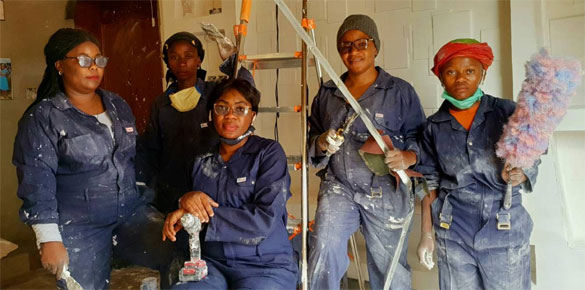 Nigerian women are fundamentally unsafe
-----
LAGOS, Nigeria — In May, hundreds of thousands of people around the world became familiar with the slight smile of a young student named Uwa Omozuwa. She was studying in a church, working toward a degree in microbiology, when she was violently raped. Within days, she had died from the brutal injuries inflicted by her attacker.
When Ms. Omozuwa's death became public knowledge, the outrage was swift and sustained. Social media was awash with posters featuring her smiling face and the hashtag #JusticeForUwa. Talk-show hosts, newspapers and blogs focused on the case. People criticized the public response of the Redeemed Christian Church of God, in one of whose branches Ms. Omozuwa was assaulted. This was extremely unusual, since Nigerians rarely engage critically with anything relating to churches.
There was a consensus position: This kind of violence is unequivocally unacceptable. Nigerian women are fundamentally unsafe. Something has to be done about it.
Within weeks of the #JusticeForUwa campaign, another high-profile rape case entered the public domain. D'banj, a pioneering and much-loved star in Nigeria's music industry, was accused by a young woman of breaking into her hotel room and raping her.
Seyitan Babatayo made the allegations herself, on Twitter, posting pictures and details of how the assault had played out. According to her, D'banj made sexual advances through an assistant. After she refused, he somehow got a copy of her room key, let himself in during the night and raped her.
Unlike Ms. Omozuwa, Ms. Babatayo lived to tell her story. And this time the response was very different. Many — including a prominent human rights activist — cast aspersions on Ms. Babatayo and her perceptions of her experience. Her character was scrutinized (what was she doing in that hotel, anyway?), and her motives became the subject of heated speculation (clearly, she wanted some of D'banj's fame and money). Her word alone was not enough; to believe her, Nigerians needed her body, too. But Ms. Babatayo had made the great mistake of surviving.
The hypocrisy was typical of Nigeria, a country organized around the lethal combination of a violently patriarchal culture and a puritanical relationship to sex. Here, men are actively socialized into the understanding that women exist to submit to them, meet their needs and confirm their masculinity through sexual availability. Men and boys are conditioned to exercise dominance. And the bodies of women and girls are their most ubiquitous training grounds.
Between January and May, more than 700 rape cases were reported in Nigeria. Given that rape, even when there is a robust social and judicial framework for addressing the crime, is generally underreported and sexual violence tends to be treated in Nigeria as a taboo or "family matter," it's safe to infer the true number is far higher. A corrupt police force only makes matters worse.
In the past five years, hundreds of women — including me — have used social media to make credible allegations about sexual violence perpetrated by actors, social media celebrities, lecturers, colleagues, politicians, musicians and pastors. We come forward online because on the internet, we have a better, even if still tiny, chance of being believed and supported. Most survivors who make these claims don't go to the judicial system, because we know our society.
The truth is, the pain of women and girls — including the kind of pain caused by sexual violence — simply isn't a big deal in Nigeria. If anything, generalized female pain is a fundamental aspect of our social order. The more abuse a woman is able to meekly accept, the more virtue she is accorded by the people around her. And those who speak out against abuse are put back in their place.
In 2019, for example, a photographer, Busola Dakolo, said that Biodun Fatoyinbo, pastor of a hugely popular prosperity-gospel church, raped her on two occasions about 20 years ago, when she was a minor. She was not the first woman to accuse Mr. Fatoyinbo of rape. The pastor stepped down temporarily, but was back in the pulpit within a month.
That's the church. In the state, it's much the same. In 2016, a male senator, Dino Melaye, threatened another senator, Remi Tinubu, with rape. "Nothing will happen!" he bragged. Not only were there no consequences for Mr. Melaye's threat, a rally was organized in his defense — complete with branded T-shirts, banners and posters. He had spoken the truth: In Nigeria, nothing happens when women are raped.
Perhaps Ms. Babatayo knew that. Her allegations against D'banj were followed by a strange series of events. Her original tweets were deleted and promotional videos for D'banj's music were posted to her Twitter account. She was arrested by the police and detained for two days. Eventually, after several days of intense scrutiny and upheaval, Ms. Babatayo put out a statement saying that she and D'banj had reached a mutually satisfying "non-monetary" settlement. "I just want my peace," she said.
As a survivor myself, and one who has come forward publicly as well, I have some small idea of what Ms. Babatayo meant. It is excruciatingly unrewarding, for most of us, to raise our voices against the crushing weight of Nigeria's culture of misogyny.
I always believed Ms. Babatayo. And I always will. When confronted with rape allegations such as those leveled against D'banj, we tend to ask, "Given the circumstances, why would this man rape someone?" But in Nigeria, the more productive question to ask is, "Why would he not?"
OluTimehin Adegbeye (@OhTimehin) is a writer and a columnist at The Correspondent.
The Times is committed to publishing a diversity of letters to the editor. We'd like to hear what you think about this or any of our articles. Here are some tips. And here's our email: letters@nytimes.com.
https://www.nytimes.com/2020/09/04/opinion/nigeria-rape-sexual-abuse.html
--------
UN Inaugurates Skills Project for Women in Quetta
September 04, 2020
QUETTA:
The UNHCR Representative in Pakistan, Noriko Yoshida on Thursday inaugurated a skills development project for local and Afghan refugee women in Quetta.
The project is aimed at improving their skills and income-generating capacity.
It is pertinent to mention that this is UNHCR Pakistan's first-ever agreement with NAMA Women Advancement Establishment, a private sector partner based in the United Arab Emirates, to conduct a project to support and empower marginalised Afghan refugee and local women through skill enhancement in Balochistan.
The project will benefit 100 Afghan refugee and Pakistani women. These women will not only be trained but also be given monthly stipends to support their family while they work.
Approximately, 100 skilled and semi-skilled women will be taught how to weave carpets in two skill centres at Ghoasabad and Hazara Town. The UNHCR Representative Yoshida visited the skill training centre at Ghoasabad in Quetta and formally inaugurated the project where the female artisans will be trained and guided to produce Emirati-inspired designs.
She also interacted with the women present there and exchanged views on how this project will make a difference in their lives. The Representative assured that UNHCR will continue to implement projects that empower women.
Further on, commending NAMA's contribution and its role in empowering women socially and economically through such projects, she added that, "The outcomes and impact of such initiatives are always beneficial. The project will enable these women to stand on their own feet as well as support their families in a dignified manner."
https://tribune.com.pk/story/2262458/un-inaugurates-skills-project-for-women-in-quetta
--------
Equal-Pay Law A Boost for Women in UAE Private Sector
September 04, 2020
A new UAE law to ensure that women get paid equally as men for performing the same job in the private sector is not only a major boost for social inclusivity and female empowerment but also strives to ensure the protection of women's rights and support their role in the process of national development.
The decision is in accordance with the Decree of the Federal Law No. (6) of 2020 issued recently by President His Highness Sheikh Khalifa Bin Zayed Al Nahyan, amending some provisions of an earlier federal law.
Whether it's the induction of a number of women Cabinet ministers, the historic representation of women in the Federal National Council or an earlier decision to implement an equal pay law for men and women in the public sector, the UAE has always been a champion of gender parity in the Arab world.
Last year, it jumped 23 positions to become the highest ranked Arab country in the 2019 UNDP Gender Equality Index, with a global rank of 26.
The implementation of the new law will therefore go a long way in helping the UAE achieve its goal of being among the world's top 25 countries in that index.
Bridging the wage gap
The formation of the Gender Balance Council in 2015 and the launch of the Gender Balance Guide in 2017 have also played a major role in bridging the wage gap.
While the new law represents a significant step in attracting skilled and experienced women to the private sector workforce — especially Emirati talent — the onus now moves to private companies and businesses to ensure its quick and proper implementation.
The hard work for private sector HR departments has only just begun to eradicate any gender-based pay gap.
This includes addressing legacy issues not just restricted to pay disparity but also how women employees are hired and promoted in the private sector.
As the experience of countries such as the US and UK show, despite equal pay laws being in force for more than half-a-century there, the idea remains mostly a tokenism with reports of widespread discrimination in salaries, allowances and growth prospects.
Most pay-parity programmes continue to be used as marketing tools than to address the actual problem.
The private sector in the UAE must learn from these experiences to be genuine and honest in their intent in enforcing the law.
When properly implemented, the law will not only usher in a new era of equality in the workplace but also become a game-changer in boosting the UAE's global competitiveness.
https://gulfnews.com/opinion/editorials/equal-pay-law-a-boost-for-women-in-uae-private-sector-1.73627574
--------
Fawzia Koofi: Without Women's Rights in Afghanistan, Democracy Will Never Be Complete
Ismaeel Naar
04 September 2020
Without women's rights in Afghanistan, democracy will never be complete, veteran Afghan politician Fawzia Koofi told Al Arabiya in an exclusive interview shortly before an assassination attempt was made on her life earlier last month.
Koofi, a prominent women's rights advocate and member of the Afghan team tasked with negotiating with the Taliban, sustained minor injuries in an attack on August 15 in Kabul by unknown gunmen.
For all the latest headlines, follow our Google News channel online or via the app.
Days earlier, Koofi sat down with Al Arabiya's senior anchor Maysoon Noueihed in Kabul as part of the network's series of exclusive interviews with Afghan leaders ahead of planned intra-Afghan peace talks with the Taliban.
"We have to make sure that women's issue is incorporated into any stage during the agreement because I think women's rights in Afghanistan are interconnected with many progress, with freedom of speech, for instance, with freedom of political gatherings and political participation. So, if you really ignore women's rights in this process, that means democracy is not completed. That means other freedoms and values will also be undermined," Koofi told Al Arabiya.
Afghan officials described the attack on Koofi's life last month as an assassination attempt, although a spokesman for the Taliban denied any involvement.
Koofi is part of a government-mandated team of negotiators tasked with facing and meeting with the Taliban to agree on a deal that would mark another attempt to reach a long-term ceasefire after the country's 18 years of war. The team includes five women, including Koofi.
"As a woman member of the negotiation team, my expectation is that the public in Afghanistan should not expect only that for a woman member of this negotiation team to talk about women's rights during the talks. Women's rights are interconnected to democracy, to freedom of speech, to how the future government of Afghanistan will be. So, therefore, I think that matter for a woman is not just for women. It's about all the values," she told Al Arabiya.
https://english.alarabiya.net/en/features/2020/09/04/Fawzia-Koofi-Without-women-s-rights-in-Afghanistan-democracy-will-never-be-complete
--------
Parents' Heartfelt Appeal to Female Saudi Child-Snatcher Sentenced to Death for Abducting 3 Babies
September 04, 2020
MAKKAH: The parents of a child snatched in 1996 by a Saudi woman, nicknamed the Dammam Kidnapper, on Thursday made a heartfelt appeal for her to reveal their son's whereabouts after a court sentenced her to death.
Noori Habtoor, the father of missing Nassim Habtoor, said he feared that if the Saudi Criminal Court's ruling in the triple abduction case was carried out his family may never discover the boy's fate.
The female kidnapper, who was also on trial for taking two other baby boys, has refused to say where Nassim, who would now be in his 20s, is located. The court hearing in Dammam, in the Kingdom's Eastern Province, also sentenced a Yemeni, who assisted her, to 25 years in prison.
Habtoor told Arab News: "We want her (the kidnapper) to talk and reveal the information she has. I wish that Nassim's mother and I could talk to her in private, so that she reveals our son's location before it is too late."
He said that the third child kidnapped by the woman in Dammam, Youssef Al-Amari, was snatched on Sept. 9, 1996, and Nassim 10 days later, both from the same place.
The kidnapper had testified to taking a child from Dammam Corniche at about the same time that Nassim vanished. The other children were kidnapped from a hospital in the city.
"The kidnapper did not admit to kidnapping the rest of the babies, let alone Nassim. The evidence is conclusive in her sentencing, but she is playing deaf and mute instead of confessing to his location, while knowing about our ongoing search and our heartache," added Habtoor.
The other child that disappeared was Moussa Al-Khanizi. His father, Ali Al-Khanizi, told Arab News that the trial had been fair and impartial, and that its outcome had "satisfied" the family after years of waiting, sleeplessness, and pain.
He said Moussa's mother had experienced immense suffering after the son she gave birth to disappeared in the blink of an eye, adding that the woman kidnapper should now disclose any criminal accomplices and reveal Nassim's whereabouts.
"We all realize that the kidnapper knows Nassim Habtoor's location, and is evading the disclosure of his location, and in this regard, we are urging her son, lawyer, brothers, and relatives to help us, and whether she kidnapped other babies.
"This would make us stand with her and demand reducing her sentence, otherwise, she will face the death penalty," Al-Khanizi added.
Lawyer Hisham Al-Faraj said the court judges' verdict reflected the serious nature of the crime and hoped the death penalty would act as a deterrent to others.
"The judicial right is guaranteed even for those proven guilty due to the systems in the country, and even for those proven guilty in such crimes and sentenced to death, the Court of Appeals' verification is obligatory, which means that the case will be referred to the first degree court and the court of appeals to ensure that the defendant deserves the death penalty.
"Even after the investigation of the Court of Appeals with judges who have decades of experience, the decision is not final. In order to ensure people's rights, it is the Supreme Court's duty — that has judges with around 40 years of experience — to look into the case in the death penalty," Al-Faraj added.
https://www.arabnews.com/node/1729241/saudi-arabia
--------
Govt Has Enacted Laws to Safeguard Property Rights of Women: Minister
Ikram Junaidi
04 Sep 2020
ISLAMABAD: Whilst admitting that people in the country are not gender neutral, Minister for Law and Justice Barrister Mohammad Farogh Naseem said on Thursday that Constitution and laws did not discriminate against women in any way. He said the government has enacted laws to safeguard the property rights of women.
The law, if implemented in letter and spirit, will guarantee the rights to a woman on her property, within three months of filing a complaint with the ombudsman.
"The Supreme Court judges are eager to have a female colleague elevated to serve with them at the Supreme Court. Last year, Judge Lubna Saleem Pervaiz was sworn in as the first female judge of the Islamabad High Court and the chief justice is very happy with her performance," he said while addressing the virtual launch ceremony of a project titled 'Increasing Women's Representation in Law' at the Australian High Commission.
The ceremony was streamed live on Facebook.
Mr Naseem said that awareness regarding laws, enacted to help build women's capacity in the legal profession is vital for woman empowerment. He said there were brilliant judges, highly educated and competent women associated with the legal profession.
Says Constitution, laws do not discriminate against women in any way
The overall mindset in Pakistan has changed and women in judiciary are being given the space, for which there was a dire need.
He said the incumbent government has done a lot on the agenda of women empowerment."We have enacted law to safeguard women's property rights.
The law if implemented in letter and spirit, will guarantee right of a woman on her property within three months of filing a complaint with the ombudsperson.
There is a need to create awareness regarding this landmark legislation and other such laws, so no one usurps the legal rights of a woman, and also so that women are fully aware of where they can have redressal," he said.
Mr Naseem expressed support for the initiative and said the symposia will help in the capacity building of young men and women in the legal profession.
Parliamentary Secretary for Law and Justice Barrister Maleeka Bukhari, hailing the government's agenda regarding women empowerment, said there is a dire need to address the gender gap in the legal profession and women should have a place in the decision making quarters.
"The present government has enacted laws to support women and children with legal aid in criminal cases. The web portal/app on women in law will help identify women lawyers in Pakistan," she said.
Increasing Women's Representation in Law is a joint initiative of Australian High Commission, Group Development Pakistan (GDP), Women in Law Network and British High Commission while Ministry of Law and Justice will also collaborate and facilitate the it. A memorandum of understanding was signed by Ministry of Law and Justice, GDP and Women in Law Network for this purpose.
The project envisages three activities as deliverables including women in law awards, symposia on increasing women's representation in law and other aspects of gender, child justice and diversity in law, and a webportal, mobile app to highlight the achievements of women in law.
Australian High Commissioner to Pakistan Dr Geoffrey Shaw, Deputy British High Commissioner to Pakistan Mrs Alison Blackburn, GDP Executive Director Ms Valerie Khan, Women in Law Network head Ms Nida Usman Chaudry and Ms Ambreen Abbasi from the Ministry of Law and Justice also participated in the ceremony.
https://www.dawn.com/news/1577759
--------
Perception of women in Turkish society changes positively: Study
September 04 2020
The feminist movement in Turkey is having positive feedback on public attitudes, according to a recent survey conducted by KONDA, a research and consultancy firm that specializes in public opinion polling.
The study showed that fewer people agreed with the old saying "men both love and beat," and fewer people said that women should watch what they wear at work and school to avoid violence and harassment compared to five years ago.
Aimed at finding out whether there had been any social change related to violence against women in the country, face-to-face interviews were conducted with 3,569 people in 32 provinces for the research, titled "August '20 Barometer."
The rate of those who think that unlawful acts can be committed for honor has dropped from 45 percent to 21 percent, according to the research.
Some 248 women were murdered this year so far, according to Anıt Sayaç, an online epitaph of all women murdered by men in the country. Among the "justifications" for these murders were suspected of being cheated on, divorce requests, refusal to get back together, and so-called "honor killings."
The study revealed that the rate of those who said "women should be careful about what they wear" had dropped from 80 percent to 32 percent while the rate of those with a mindset that a man could both love and beat (woman) had dropped from 20 percent to 6 percent in five years.
The results also showed that only 7 percent of survey participants were in favor of Turkey's possible withdrawal from the Istanbul Convention, a Council of Europe treaty aiming to combat violence against women.
However, only one-third of the society has information about the Istanbul Convention, while more than 60 percent do not know the content of the key treaty, according to the findings.
"There has been a significant change in the mentality of the society about violence against women," KONDA has commented, briefly sharing the observations based on the results.
"While women are gaining their place and weightage in daily life in a rapidly urbanizing and metropolitan country, women are also the triggers of mental transformation," KONDA noted.
https://www.hurriyetdailynews.com/perception-of-women-in-turkish-society-changes-positively-study-157944
--------
URL: https://www.newageislam.com/islam-women-feminism/ghazala-ahmad-amu-journalism-student/d/122792
New Age Islam, Islam Online, Islamic Website, African Muslim News, Arab World News, South Asia News, Indian Muslim News, World Muslim News, Women in Islam, Islamic Feminism, Arab Women, Women In Arab, Islamophobia in America, Muslim Women in West, Islam Women and Feminism