07 February 2021
• First Woman Head Of Muslim Council Of Britain , Zara Mohammed, Vows To Inspire Women And Fight Islamophobia
• Gigi Hadid And Zayn Malik Want Their Daughter To Explore Their Islamic Roots
• UAE Leads Countries Advocating Women's Rights At Global Level
• KP Govt Warns Bajaur Jirga Of Action Over Women-Specific Restrictions
• Saira Khan 'Felt Caged' Having Secret Boyfriends And 'A Cheeky Drink' As Muslim Woman
• Edmonton Police Investigate Two Separate Hate-Motivated Attacks Against Muslim Women
• Laws Must Be Implemented Strictly To Reduce Crimes Against Women: TRS' K Kavitha
Compiled By New Age Islam News Bureau
URL: https://www.newageislam.com/islam-women-feminism/first-woman-head-muslim-council/d/124245
-------
First Woman Head Of Muslim Council Of Britain , Zara Mohammed, Vows To Inspire Women And Fight Islamophobia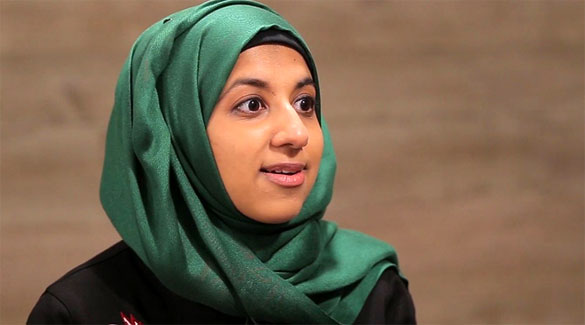 Zara Mohammed is the first women head (Photo: Zara Mohammed Twitter)
-----
By David Parsley
February 5, 2021
It has been a big week for Zara Mohammed. "It's so exciting," she enthuses. "I can't believe it. I can't wait to get going."
Ms Mohammed has just become the first ever female secretary general of the Muslim Council of Britain (MCB) and she is in celebratory mood. Her parents are pretty chuffed, too. "They're so proud," she says. "I couldn't have done this without their support and encouragement."
At 29, she is also the youngest leader of the MCB and is quick to point out that she is the first leader from Scotland. The proud Glaswegian is already putting in place her priorities and recognises her appointment offers an opportunity to show women – young and old – that they have a key role to play in the representation of their community.
"I think being the first woman is really inspiring and encouraging to others," she says. "Of course, my gender shouldn't make a difference, but I do hope my appointment can act as an inspiration to other women."
She is also hoping that her success will dispel some myths about the Muslim community and the role of women within it. "I think it really does remove the stereotypes," she says. "We can showcase not just the work of MCB but everyday Muslims, and that women can lead. That the organisation backed a woman to lead – and it was mosques, Imams and scholars that voted for me – is a testament of where we're at as a community and as an organisation."
While in more usual times Ms Mohammed may be able to focus on inspiring women and young girls to take more leading roles in the community, she is, of course, coming to the fore in the midst of a global pandemic. Unsurprisingly, the first item on her agenda is to continue the work of the council at a time when scepticism and concern over Covid-19 vaccines continue in many communities.
Undated handout photo issued by the Muslim Council of Britain of Zara Mohammed who has been elected the first female secretary general of the Muslim Council of Britain (MCB). Issue date: Sunday January 31, 2021. PA Photo. Zara Mohammed, a masters graduate in human rights law and a training and development consultant, was elected to Britain?s largest umbrella body of mosques, Islamic schools and Muslim associations. See PA story SOCIAL Mohammed. Photo credit should read: MCB/PA Wire NOTE TO EDITORS: This handout photo may only be used in for editorial reporting purposes for the contemporaneous illustration of events, things or the people in the image or facts mentioned in the caption. Reuse of the picture may require further permission from the copyright holder.
Zara Mohammed says that mosques, Imams and scholars voting for her are 'a testament of where we're at as a community and as an organisation' (Photo: PA)
"It's really important to showcase that we are actually here to work for the common good," adds the masters graduate in human rights law. "We've been doing that through our Covid-19 response, challenging the misinformation, working with different partners, civil society groups and inter-faith groups to make sure our communities get the guidance they need. We're all trying to work together to overcome this pandemic."
Another issue very much on Ms Mohammed's plate is the rise in Islamophobia. According to the latest Government statistics, Muslims were the target of half of the 6,822 religious hate crimes recorded by the police in the year ending March 2020.
"We are still are seeing a pervasiveness of Islamophobia," she says. "Brexit obviously had a role in it, but it's always been there and we've seen it on a global scale. There's more to be done. We want to dispel this myth that we're a different or alien population."
Boris Johnson's comments in 2018 referring to Muslim women wearing burkas looking like "letter boxes" has not helped matters, she says, adding that there was evidence to show people found it more acceptable to repeat such comments after the then Conservative backbencher chose to use such language. "I think everybody remembers that," she says. "You remember it. I remember it."
When it comes to the departure of Donald Trump from the White House, Ms Mohammed does not hold back."I think the whole planet breathed a sigh of relief," she says. "He gave a lot of confidence to racists and we all saw what happened on Capitol Hill. I think it is good for everybody that he's gone."
But that is enough negativity for the new secretary general. She believes there is a great deal of good to be done and she wants to crack on with it. Her enthusiasm and optimism are infectious. "I can't wait to get on with the work," she says. "There's a lot to do and I really want to make a difference."
https://inews.co.uk/news/uk/zara-mohammed-first-woman-head-muslim-council-britain-inspire-women-fight-islamophobia-860826?ITO=newsnow
--------
Gigi Hadid and Zayn Malik want their daughter to explore their Islamic roots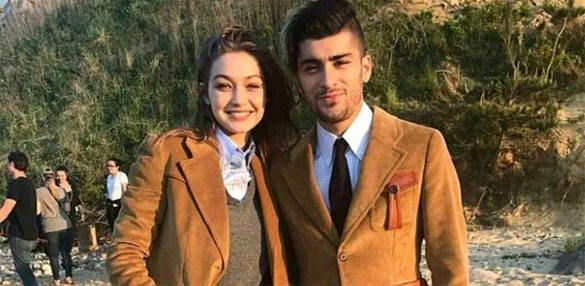 Gigi Hadid and Zayn Malik
-----
Feb 06 2021
Web Desk
Gigi Hadid is opening up about her and boyfriend Zayn Malik's parenting methods for their daughter Khai.
The 25-year-old fashion icon opened up about the new parents teaching their four-month-old daughter about the different backgrounds, cultures and religions that represent her.
Speaking about what religion her daughter will follow, with Zayn hailing from a Muslim background and Gigi also have Islamic roots through her father, the model said she wants Khai to explore.
"I felt like I was allowed to learn about every religion when I was a kid. I think it's good to take different pieces of different religions that you connect with, and I think that's how we'll do that," she said in her interview to Vogue.
"I think that just giving your child the opportunity to explore different interests is such a beautiful thing," she went on to say.
She also opened up about the Islamophobia that she and her brother Anwar Hadid had to tackle growing up and how she wants her daughter to deal with it differently.
"My brother, when he was in elementary school, someone said to him, 'Your dad's a terrorist,' because that was after 9/11," she said.
"I think that [Zayn and I] both want our daughter to understand fully all of her background — and also we want to prepare her," she continued.
"If someone does say something to her at school, we want to give her the tools to understand why other kids would do that and where that comes from," she added.
Gigi grew up in a family of immersed faith as her father, Mohamed Hadid is a Palestinian Muslim while her mother, Yolanda Hadid is Christian.
Zayn on the other hand, also grew up in a Muslim family with his roots in Pakistan.
https://www.geo.tv/latest/333616-gigi-hadid-and-zayn-malik-want-their-daughter-to-explore-their-islamic-roots
---------
UAE leads countries advocating women's rights at global level
07-02-2021
The United Arab Emirates is at the forefront of the countries advocating women's rights at the global level through a series of initiatives and programmes aimed at supporting and empowering women in many societies and countries.
The UAE tops advanced ranks on many global indicators related to supporting women's rights and empowerment, as well as its unprecedented achievement globally in achieving equality in parliamentary representation during the 16th legislative chapter of the Federal National Council.
On the UAE's efforts supporting women at the global level, the initiatives and efforts of Her Highness Sheikha Fatima Bint Mubarak, Chairwoman of the General Women's Union (GWU), President of the Supreme Council for Motherhood and Childhood, and Supreme Chairwoman of the Family Development Foundation (FDF), should be highlighted first as Sheikha Fatima is considered the first champion of women worldwide thanks to her efforts in this field.
For many years, Sheikha Fatima Bint Mubarak, sponsored, presided over and supported a group of specialised conferences in the Arab, international and Islamic worlds to empower women and enhance their stature.
Under the generous patronage of Her Highness, the UAE hosted in October 2019 a ceremony and symposium for the launch of the 'Arab Document on Women's Rights in the UAE', organised by the Federal National Council in cooperation with the Arab Parliament, in appreciation of the pioneering role of the UAE and its record of civilisational achievements in the process of empowering women.
Since the establishment of the UAE federation in 1971, the UAE has been keen to join international conventions on women's issues and protecting their rights, including the Convention on the Elimination of All Forms of Discrimination against Women in 2004, the Convention on Working Hours in Industry in 1982, and the Forced Labour Convention in 1982, the International Convention on Labour Inspection in Industry and Trade in 1982, the Night Work (Women) Convention in 1982, the Convention concerning Equal Remuneration for Men and Women Workers for Work of Equal Value in 1996, and the Abolition of Forced Labour Convention in 1996 And the Convention on Minimum Age for Admission to Employment, in 1996.
The UAE has a strong and growing relationship with UN Women, as it was a member of the UN Women Executive Board between 2013 and 2018, and assumed the presidency of the Executive Council of UN Women in 2017.
The UAE has provided the UN Women - since its inception in 2010 - with financial support amounting to about US$26 million, to strengthen its efforts to empower women worldwide, make the country ranked first in the Arab world and tenth in the world.
The UAE opened a liaison office for the UN Women in Abu Dhabi in 2016, under the generous patronage of Her Highness Sheikha Fatima bint Mubarak, and in partnership with the General Women's Union.
Since then, UN Women Liaison Office for the GCC has launched the "Women Peace and Security Training Programme". The programme aims to prepare female military officers for UN peacekeeping operations and increase the pool of female military officers (both in terms of numbers as well as geographic diversity), create peer-to-peer networks among female military officers to provide support during future deployments and drive the strategic objectives of UN Security Council resolution 1325, with particular attention to the importance of capacity building and training.
Education is considered essential for women's economic empowerment, and according to the World Economic Forum 2014 report on the gender gap, the UAE has been able to achieve equality between men and women in educational attainment, as 77% of Emirati women enrol in higher education, representing 70% of university graduates.
During its membership in the United Nations Human Rights Council, the UAE highlighted its fundamental belief that women and men are equal partners in society, promoting the equal right to education by every girl. In June 2017, the UN Human Rights Council unanimously passed a draft resolution put forth by the UAE during the 35th session of the Council in Geneva on the right of girls to receive an education. The resolution called upon states to eliminate obstacles to girls' education, including discriminatory policies, poverty, tradition, religious considerations, or financial hardship. It also called for additional action to ensure the safety of girls outside the school perimeter against sexual violence and threats posed by terrorist groups.
The UAE also initiated a joint statement by 75 countries at the Human Rights Council in June 2014, which condemned attacks on girls because they attend or wish to attend school. The UAE led in the unanimous adoption by the Council in September 2014 of a resolution to convene a panel discussion at the Council's session in June 2015 to share lessons learned and best practices on realizing the equal enjoyment of the right to education by every girl.
https://www.gulftoday.ae/news/2021/02/06/uae-leads-countries-advocating-womens-rights-at-global-level
--------
KP govt warns Bajaur jirga of action over women-specific restrictions
Dawn Report
February 7, 2021
PESHAWAR/BAJAUR: The Khyber Pakhtunkhwa government on Saturday warned Bajaur tribesmen that it would take action against them if they failed to withdraw a local jirga decision of banning women from collecting cash stipends by themselves and making telephone calls to the local FM radio stations.
On Friday, a jirga in Mamond tehsil's Warah area had banned local women from visiting cash collecting centres set up by the World Bank under a cash grant scheme and making phone calls to the local FM stations insisting the acts are against local customs. It also announced fines for ban violators.
In a statement issued here, spokesman for the provincial government Kamran Khan Bangash said the Constitution had no provision for jirgas.
He said the government had directed the divisional commissioner and deputy commissioner of Bajaur tribal district to hold talks with tribesmen to persuade them to withdraw their decision otherwise action would be taken against them under the law.
"There is no justification left for holding jirgas to decide matters after the tribal region's merger with the province. Only the district administration is empowered to take decisions at tehsil and district levels and jirgas have no legality," he said.
He said the decision taken by the jirga was against the law and Constitution and that no jirga was empowered to take such decisions related to women.
The jirga also declared that the visit of women to centres every month to receive the Child Wellness Grant was against local customs.
Tribal elders had said they had repeatedly requested the programme management to either give the amount to male members of the relevant women's families or arrange women staff members at centres operated under the Sada-i-Amn programme of the bank, but to no avail.
They announced that no woman would be allowed to visit the centres from Saturday and Rs10,000 fine would be imposed on any tribesman, who allowed his female family member to visit the centres.
The jirga had also announced Rs10, 000 fine for the family of any woman, who called the local FM radio stations over the telephone.
Deputy commissioner of Bajaur Fayyaz Khan told reporters that the district administration had taken serious notice of the ban and strongly condemned it.
He said the ban imposed by elders on women from visiting the World Bank cash grant centres and calling the local FM radio stations was a matter of serious concern for the administration as they were 'totally' against fundamental human rights.
"The decision of elders is stupid and unlawful. No one has the right to ban the movement of women in the region after the merger of tribal districts with the province and extension of the country's regular judicial system in the region."
Mr Fayyaz said the elders' decision was an attempt to take the law into their own hands, which the administration would never allow.
He said it was the moral and legal responsibility of the elders to approach to the district administration if they had any concerns and complaints about the procedure of cash grant scheme.
The deputy commissioner said elders had neither approached the administration nor lodged complaints about the scheme before imposing a ban on women in a jirga.
He said there was no legal status of jirga decisions in the region after the merger of tribal districts with province and extensions of judicial system in the area.
He said a team of the district administration's officials headed by the additional deputy commissioner would visit the area today (Sunday) to persuade elders form withdrawing their decision.
The deputy commissioner, however, said the first information reports would be registered against elders if they refused to withdraw their decisions to take legal action against them.
Meanwhile, scorers of women and rights activists on Saturday criticised the elders of Mamond tribe in Bajaur district for stopping women from visiting the World Bank cash distribution centres and calling the local radio stations.
They told Dawn that the elders had no right and authority to impose such restrictions as Bajaur was part of the province, which had a proper judicial system.
The women and rights activists said on one hand, the elders were not bothered about thousands of women working in fields away from their homes but on the other, they were stopping poor women from visiting the World Bank cash distribution centres in the name of the local customs and traditions.
They demanded strict action against the jirga over the 'shameful and unlawful' anti-women decisions and appealed to the chief justice of the Peshawar High Court to take a suo moto notice of the matter.
https://www.dawn.com/news/1605881/kp-govt-warns-bajaur-jirga-of-action-over-women-specific-restrictions
---------
Saira Khan 'felt caged' having secret boyfriends and 'a cheeky drink' as Muslim woman
ByMolly Pike
6 FEB 2021
Saira Khan has opened up about the 'shame' she felt as a Muslim woman that had boyfriends and sometimes enjoyed a drink.
The former Loose Women star, 50, has shared that she is no longer a practising Muslim, as she explained that she now wants to live by her own rules.
In her column for The Mirror, Saira wrote: "People assume that because we have Muslim parents we are practising Muslims, that we have read the Quran, that we fast every Ramadan, that we don't drink, that we don't have sex before marriage."
She added: "Saying I'm Muslim and then having a boyfriend behind closed doors, wearing clothes that go against the Muslim dress code, having a cheeky drink and living a non-Muslim life only brings guilt, self-loathing, loneliness and a feeling of being caged.
"I know that one of the reasons I have been so angry and unhappy in my life is because of the many contradictions I've had to live with."
She added: "My milestones have always been tinged with shame and guilt – marrying Steve, being on the telly talking about my life, adopting a child, and not following Islamic rules on her inheritance rights."
"I feel that by saying this as a public figure, I will no longer inadvertently confuse or unintentionally hurt others of the Muslim faith."
https://www.mirror.co.uk/3am/celebrity-news/saira-khan-felt-caged-having-23454926
--------
Edmonton police investigate two separate hate-motivated attacks against Muslim women
By The Canadian Press
Feb. 5, 2021
EDMONTON - Police in Edmonton say they are investigating two separate hate-motivated attacks against Muslim women on the same day.
The first took place around noon on Wednesday at the University of Alberta transit centre when a 19-year-old woman wearing a hijab was approached by an unknown man.
Police say the suspect made racial comments, then became aggressive toward her, but a transit employee intervened and the man left before any assault occurred.
The second attack took place just over an hour later along Whyte Avenue, a popular pedestrian street, where a 27-year-old woman wearing a burqa was walking alone on the sidewalk.
Police say a man ran across the road, stopped in front of the woman, blocked her path and yelled insults at her before he crossed the street again.
The woman thought he was gone so she kept walking, but police say he came up behind her, pushed her to the ground and made threats to kill her and tear off her burqa.
"These recent attacks, in addition to the December attacks at Southgate Mall, all happened in public areas and in daytime, which shows an extremely alarming trend threatening the safety of the Muslim community," Sgt. Gary Willits of the hate crimes and violent extremism unit said in a news release.
"We recognize the impact and trauma of these attacks are significant to the victims, their loved ones, and the broader community. We will be working closely with community leaders to seek solutions."
On Dec. 8, two women wearing hijabs were sitting in a car at Southgate Mall's parking lot when a man came up to the passenger side and began screaming. They said the man shattered a window, then chased and knocked the passenger to the ground as she tried to run away.
Richard Bradley Stevens, 41, was charged with two counts of assault and one count of mischief. His trial date has been set for Aug. 18-19 in Edmonton provincial court.
In that case, a 23-year-old woman wearing a hijab had just entered the transit station when she was approached by a woman who yelled at her and tried to hit her on the head with a shopping bag. The woman was able to run away and an Edmonton Transit Service peace officer called police.
https://www.thestar.com/news/canada/2021/02/05/edmonton-police-investigate-two-separate-hate-motivated-attacks-against-muslim-women.html
--------
Laws Must Be Implemented Strictly To Reduce Crimes Against Women: TRS' K Kavitha
06 February, 2021
by ANI
Hyderabad (Telangana) [India] February 6 (ANI): Telangana Rashtra Samithi (TRS) party MLC K Kavitha on Saturday said that strict implementation of existing laws would prevent the crime against women in the state.
"The laws for the safety of women must be enforced properly for the safety and security of women. Public and police must work hand in hand to reduce violence against women," Kavitha said while addressing a gathering at the distribution of Sangamitra awards held in Rachakonda Police Commissionerate limits.
She added that the administration ensure that severe steps are taken to reduce the crimes against women.
Asserting that Telangana can only be prosperous when the women of the state are happy and safe, she said that the 'SHE' teams, which are the brain-child of Cheif Minister of Telangana K Chandrashekhar Rao, were formed to ensure the safety of women.
The initiative by Telangana to provide 33 per cent reservation for women in Telangana Police Department has been looked up to as an ideal move and is adopted by many other states, she added.
http://www.businessworld.in/article/Laws-must-be-implemented-strictly-to-reduce-crimes-against-women-TRS-K-Kavitha/06-02-2021-374597/
--------
URL: https://www.newageislam.com/islam-women-feminism/first-woman-head-muslim-council/d/124245
New Age Islam, Islam Online, Islamic Website, African Muslim News, Arab World News, South Asia News, Indian Muslim News, World Muslim News, Women in Islam, Islamic Feminism, Arab Women, Women In Arab, Islamophobia in America, Muslim Women in West, Islam Women and Feminism