New Age Islam News Bureau
29 November 2021
• Pakistan Holds First Women In Law Awards, Asma Hamid Bags Advocate Of The Year Title
• Iran's Women Say New Family Law Puts Their Health At Risk
• Iraq: Court Hearing Resumes On Marriage Of 12-Year-Old Girl
• Saba Saqib, Alkhidmat Trust Lahore Urges Muslim Women To Become Role Model For All Women
• Israel To Host Miss Universe Contest As Planned Despite COVID-19 Fears: Minister
• Egypt Attaches Great Attention To Promoting Women's Rights: Shoukry
Compiled by New Age Islam News Bureau
URL: https://www.newageislam.com/islam-women-feminism/saudi-female-racer-juffali-f1-gp/d/125863
--------
First Saudi Female Racer, Reema Juffali Appointed Ambassador For F1 GP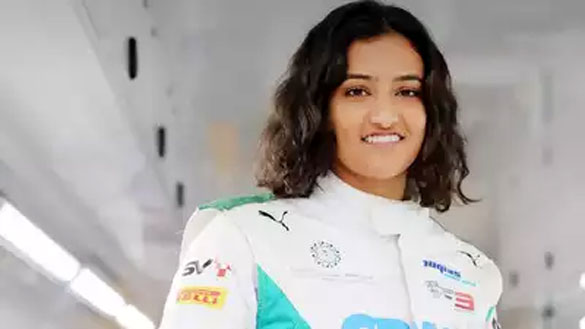 Reema Juffali. (Twitter Photo)
-----
Nov 29, 2021
Saudi Arabia's first female racing driver Reema Juffali has been appointed an ambassador for the country's inaugural Formula One Grand Prix in Jeddah this week, organisers said on Monday.
The 29-year-old, who competed in the British Formula Three championship this year, will be one of the first to drive a lap of the street circuit along the shores of the Red Sea.
She will also take part in a track shakedown of a 1979 Williams Formula One car, which carried sponsorship for national airline Saudia.
I'm incredibly honoured to be chosen as an ambassador for the @SaudiArabianGP.Check out my website for more detai… https://t.co/b8GqqQssE2
— Reema Juffali - ريما الجفالي (@reemajuffali) 1638177785000
"I'm really looking forward to taking part in the activities over the race weekend and I hope that my story and journey can provide some inspiration to anyone thinking of following their dream," she said in a statement.
Saudi Arabia lifted a ban on women driving in 2018 and Juffali became the first Saudi female license holder to compete in a series that same year.
Sunday's Formula One race will be the third of four in the Middle East this season and could also be a title decider.
Red Bull's Max Verstappen leads Mercedes' seven times world champion Lewis Hamilton by eight points ahead of the penultimate round.
Source: Times of India
https://timesofindia.indiatimes.com/sports/racing/top-stories/first-saudi-female-racer-appointed-ambassador-for-f1-gp/articleshow/87980099.cms
--------
Pakistan Holds First Women In Law Awards, Asma Hamid Bags Advocate Of The Year Title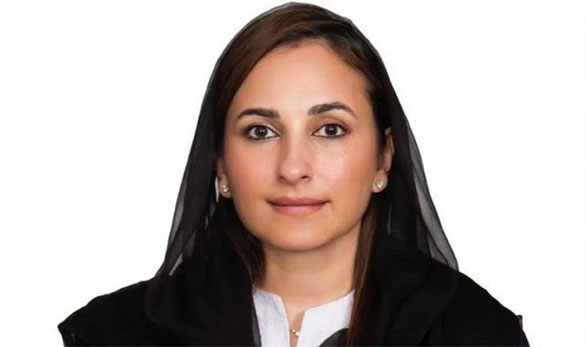 Asma Hamid
----
November 25, 2021
Pakistan's 1st Women in Law Awards 2020-21 and symposium on diversity and inclusion took place on Wednesday, November 24, 2021 in Islamabad.
The Women in Law Initiative Pakistan is a leading and pioneer collective working for equality of opportunity and networking of female lawyers in Pakistan. It was established in the year 2016 and has consistently worked to highlight and mainstream gender equality in the legal profession through various initiatives.
This collaborative project was curated by Women in Law Initiative Pakistan under patronage of Federal Ministry of Law and Justice with Support from Australian High Commission and British High Commission and Group Development Pakistan (GDP) featured 71 nominees in 18 categories. Advocate Asma Hamid was declared winner in the category 'Advocate of the Year' while Maliha Zia Lari won the award for 'Outstanding Comeback of the Year' and as Gender and Diversity Champion (Sindh). The awards also honoured law students, rising stars and gender and diversity champions. In the entity categories, Axis law Chambers won the award for most inclusive law firm amongst others.
The complete list of winners is as follows:
Advocate of the Year: Asma Hamid
Rising Star of the Year: Winner — Barrister Jugnoo Kazmi, 1st Runner Up — Khushbakht Shah Jillani, 2nd Runner Up — Hira Saleem
Gender Project/Initiative of the Year: Banning Two-Finger Test Petition Axis Law Chambers
Most inclusive law firm: Axis Law Chambers
Best Gender and Diversity Rights Advocacy: Blueveins
Best Prosecutor: Alvina Shah
Best ADR Lawyer: Dr Nudrat Piracha
Pro bono Contributor of the Year: Barrister Jannat Ali Kalyar
Mentor of the Year: Shabnam Ishaque
Academic of the Year: Abira Ashfaq
Unsung Achiever of the Year: Noor ul sabah
Outstanding Comeback of the Year: Maliha Zia Lari
Transactional Lawyer of the Year: Amina Ahmed
Sole Practitioner of the Year: Barrister Shayyan Qaiser
In-House Legal Counsel: Fatima Gohar & Mehvish Muneera (TIE)
Gender and Diversity Champions: Maliha Zia Lari, Rubina Naz, Maria Farooq, Sabira Islam
Legal Department of the Year: Novo Nordisk Pharma
Law Student of the Year: Winner — Maha Hussain, 1st Runner Up — Ashba Nawaz, 2nd Runner Up — Neelum Ibrar Chattan
The awards are aimed to promote visibility to the work of female legal professionals and encourage entities to promote inclusive practices. Addressing the event, Parliamentary Secretary Barrister Maleeka Bokhari said: "I am delighted that today we are finally formally celebrating women's achievements in law. It is a great moment for me and very refreshing indeed."
Speaking on the occasion Nida Usman Chaudhary, the founder of Women in Law initiative Pakistan and curator of this collaborative action for increasing women's representation in law said: "To see female lawyers being given their due recognition and visibility at the national level has truly been a dream for which we at Women in Law have worked for all these years. This would never have been possible without the leading support of Hon'able Federal Law Minister Dr Muhammad Farogh Nasim and Parliamentary Secretary, Federal Ministry of Law and Justice, Barrister Maleeka Bukhari. Their dedication, commitment and role for increasing women's representation in law through this historic public-private partnership will pave the way for a more inclusive legal profession and contribute to access to justice in more ways that we can imagine. In spite of the challenges that came our way, support from the Federal Ministry, our sponsors, the Australian High Commission, the British High Commission and implementing partner, Group Development Pakistan, has been unflinching for which I am very grateful. We are very happy that all our hard work is now coming together for everyone to see."
The event began with a symposium on diversity and inclusion which featured a panel talk on fair representation. The speakers included Justice (r) Naisra Iqbal, Barrister Taimur Malik, Barrister Aneesa Agha and ASP Ayesha Gul. The panel talk was moderated by Valerie Khan from GDP. The panel highlighted the need for institutional responsibility and reforms for fair representation in the justice sector through constitutional and legal amendments but also softer measures for undertaking gap analysis studies, gender audit of laws and policies and setting up of diversity and inclusion committees to ensure fair representation in all sphere of justice sector, including in the process and conversations towards this reform.
The event also featured the launch of 'Pakistan Journal of Diversity and Inclusion' — Pakistan's premier international publication featuring original academic legal scholarship on thematic areas designed to promote debate and discourse around diversity, inclusion and reforms. It was followed by paper presentations by individual authors whose papers had been shortlisted and selected for publication in the Pakistan Journal of Diversity and Inclusion.
Source: Dawn
https://www.dawn.com/news/1660176
--------
Iran's women say new family law puts their health at risk
November 28, 2021
SANANDAJ, Iran - Nergiz Bahmani sits in a gynecologist's office in Sanandaj, in Iran's Kurdistan province. Rage and anger paint her facial features. She is pregnant and wants an abortion, unwilling to experience the physical and mental agony she suffered after her first child. But a new law has made access to medications, pills, and abortion clinics more difficult.
"I got married ten years ago and, mentally, I wasn't ready to have children. But, pressured by my husband's family, I was obligated to get pregnant six years ago. After giving birth, I got depression and a number of physical illnesses. Sometimes I wished death upon my child because I thought the child was the cause of my pain," Bahmani, 36, told Rudaw English.
"I no longer want to have a child. The psychologists who I visited also told me that," she said, her hands shaking. "Two weeks ago, I was told I'm pregnant, despite using the pill. I don't want to suffer from my previous pain again."
A new law, however, is making it difficult for Bahmani to get the abortion she wants. The Youthful Population and Protection of the Family law has generated a lot of controversy among women's civil and rights activists.
The law severely restricts access to abortion, contraception, and voluntary sterilization services. The goal is to boost the declining fertility rates, but critics say the law tramples on women's human rights.
Under the law, those who facilitate abortion are threatened with heavy punishment. UN experts have called for its abolishment, referring to article 61 that states that abortion, if carried out on a large scale, would fall under the crime of "corruption on earth" and would carry the death penalty.
Since the law came into force, access to birth control and abortions has fallen. Women who were previously able to obtain an illegal abortion can no longer do so.
"My husband and I decided to abort the baby at three months. But, we have been back and forth in doctor's visits for two weeks. The psychologists don't find my plea for aborting the baby justifiable and we can't access the process of abortion like before," said Bahmani. "Three days ago, we convinced a doctor in Sanandaj to perform the surgery for an amount of money, but the doctor said we have to get the medications ourselves. My husband has looked for them in all the pharmacies in Sanandaj and Kermashah, but he couldn't find the drugs that were readily available before."
Bahmani and her husband decided to visit Tehran as they have been told smuggled drugs can be found in the capital's Naser Khosrow Street. "I don't want to repeat my previous experience and suffer from all that pain again," she said.
Women's rights activists are worried about how this law will affect women's health and their ability to help women.
"Some of the articles of the youthful population law threaten to punish those who want to teach and educate mothers about childbirth," legal expert and women's rights activist Maryam Husseini told Rudaw English.
She's also worried that the law could lead to an unsafe black market.
"Passing a law that doesn't consider the health of mothers will definitely lead to an increase in smuggled drugs and [illegal] abortion surgeries, whose victims are women. From now on, we have to expect that a large number of abortion surgeries will be taking place in illegal places that might be nonstandard, leaving the mother with physical and sexual problems, and sometimes death," she said.
Sumaya Ahmed, 38, had an abortion four days ago.
"My child was three months old when I knew I was pregnant. Our economic situation isn't good. We didn't want to raise my child in Iran's chaotic situation that has an unclear future," Ahmed told Rudaw English through Instagram. Unemployment and poverty have risen in Iran under US sanctions and the coronavirus pandemic.
When Ahmed decided to get an abortion, she could not find a legal option. "After a few days of searching, we found a doctor and convinced him to perform the surgery illegally for 10 million toman, which is much higher than before," she said.
"I suffered from a lot of pain and I'm still in pain, but I'm glad that in this terrible situation, I didn't bring another person into this community that is filled with crisis."
The new bill also restricts access to contraception methods such as drugs or condoms that are becoming hard to find or very expensive.
At a pharmacy in Sanandaj, 30-year-old Hameed* waits for the other customers to leave and then in a low voice asks the pharmacist for condoms. The pharmacist hands him a pack priced at 80,000 tomans ($3). Hameed is shocked and says the price was only 20,000 tomans last month.
Hameed has been married for two years. "I don't want us to have children because of our economic situation and I don't want my wife to take contraceptive pills because of their side effects, so I use condoms. But after the new law, condoms either can't be found in pharmacies or their prices have gone up really high compared to before, which makes it hard for us to buy," he tells Rudaw English.
A lack of access to condoms could increase the spread of disease, some experts are warning. "The youthful population law that limits access to contraception methods like condoms could lead to an increased spread of the AIDS virus," said Masoud Mardani, a member of Iran's anti-AIDS committee.
Source: Rudaw
https://www.rudaw.net/english/middleeast/iran/271120212
--------
Iraq: Court hearing resumes on marriage of 12-year-old girl
By Shawn Yuan
28 Nov 2021
Baghdad, Iraq – A court has resumed hearing a case in which a judge was asked to formalise a religious wedding between a 12-year-old girl and a 25-year-old man, raising concerns across Iraq.
It was not clear whether a verdict would be given on Sunday.
The court, located in Baghdad's Kadhamiya district, adjourned the case last week as demonstrators rallied in front of the court, chanting and holding banners with slogans such as: "Child marriage is a crime against children," and "No to child marriage".
"Children should be at home watching cartoons, not be married," said one demonstrator in front of the courthouse last week. "That's why we are here today to show our condemnation."
The case was first brought under the spotlight when the mother of the girl – in a video – called on authorities to save her daughter. The mother told local media her 12-year-old daughter had been raped and forced into a marriage to her stepfather's brother.
A department of the Ministry of Interior that deals with violence against women, however, said in a statement after meeting the girl, her father, and her husband that it was assured she had not been coerced into marriage.
"No matter what, a marriage between a 12-year-old girl and a 25-year-old man is simply not acceptable," Hala, an advocate for women's and children's rights in Iraq, told Al Jazeera, asking to be identified only by her first name.
The law in Iraq states the legal age for marriage is 18, but that it could be lowered to 15 in "urgent" cases should the person in question's father consent to marriage.
The Convention on the Elimination of All Forms of Discrimination Against Women (CEDAW), a universal legal document aimed at protecting women's rights, also states marriage under the age of 18 is a form of forced marriage.
Yet despite the legal provisions, child marriage is rampant in Iraq, especially in rural areas, and other countries in the region. Poverty and religious practices drove many parents into marrying their young daughters off, hoping it would either ease the burden of the family or bring financial support.
According to the Multiple Indicator Cluster Surveys (MICS) conducted by the government of Iraq and published in 2018, 7.2 percent of married women aged 20 to 24 were first wed before they turned 15 years old, and another 20.2 percent were married before age 18.
"Child marriage is a violation of human rights, compromising the development of girls and often resulting in early pregnancy and social isolation, with little education and poor vocational training reinforcing the gendered nature of poverty," UNICEF, a participant in the survey, said.
Despite the furore surrounding this case, many other girls do not enjoy the same level of attention, according to legal professionals.
"This case gets particular media attention because the mother of the young girl went on social media and stirred up nationwide discussion," Mariam Albawab, a Baghdad-based lawyer who works on children's rights cases in Iraq, told Al Jazeera.
"However, there are thousands of cases that have gone under the media radar, and many of those marriages went ahead without much notice or condemnation."
Save the Children, an international NGO, has called for the minimum age of marriage to be at least 18 years and for the removal of any exceptions to this rule.
"You thought the story in Capernaum would all be fictional, but in fact, its plotline is being replayed every day here in Iraq," Hala said, referring to the Lebanese film released in 2018 with a story that entailed a money-strapped family trying to sell their 11-year-old daughter in exchange for two chickens.
Source: Al Jazeera
https://www.aljazeera.com/news/2021/11/28/iraq-court-hearing-resumed-for-the-marriage-of-12-year-old-girl
--------
Saba Saqib, Alkhidmat Trust Lahore Urges Muslim Women To Become Role Model For All Women
November 29, 2021
Vice President Alkhidmat Foundation Women Wing Trust Lahore Saba Saqib has said that being a Muslim we should have to become role model for women of the world.
This was stated by Saba Saqib while addressing the distribution ceremony of certificates among the female students who completed two years Fehmul Quran Diploma Course and Computer Short Course at Alkhidmat Foundation Women Wing Trust Lahore, Community Center Punjab Society.
Education Program Manager Sumera Chapra, Shain Tariq from Quran institute Lahore, Yasmin Saleem, students of the institution and parents attended the ceremony. On the occasion shields and certificates were distributed among the female students who completed the course.
Saba Saqib said that Alkhidamt Foundation Women Wing Trust is not only imparting Islamic education among the women but also offering sewing, embroidery and computer short courses for them so that they could play their responsibility in looking after their families in a dignified manner.
While addressing the ceremony Sumera Chapra said that the women who have completed the Fehmul Quran Diploma Course will lit the candle of the religion in better way.
Source: Pakistan Observer
https://pakobserver.net/saba-urges-muslim-women-to-become-role-model-for-all-women/
--------
Israel to host Miss Universe contest as planned despite COVID-19 fears: Minister
28 November ,2021
Israel will host the Miss Universe beauty pageant on Dec 12 despite imposing travel restrictions in a bid to stave off the Omicron strain of the coronavirus, Tourism Minister Yoel Razvozov said on Sunday.
He said participants in the contest, to be held in the Red Sea resort of Eilat, will be granted waivers from the curbs. Israel announced on Saturday it was banning the entry of foreigners into the country.
Source: Al Arabiya
https://english.alarabiya.net/News/middle-east/2021/11/28/Israel-to-host-Miss-Universe-contest-as-planned-despite-COVID-19-fears-Minister
--------
Egypt attaches great attention to promoting women's rights: Shoukry
November 27, 2021
Egypt's Foreign Minister Sameh Shoukry has met with Sima Bahous, the Executive Director of the United Nations Entity for Gender Equality and Empowerment of Women (UN Women), during her current visit to Egypt.
Bahous' visit coincided with the launch of a 16-day campaign to face violence against women in Egypt, under the slogan "Kony" (Be).
Ahmed Hafez, spokesperson for the Foreign Ministry, said that Shoukry stressed that Egypt attaches great attention to promoting women's rights in various fields and combating violence and harmful practices against them.
The minister also highlighted the unprecedented boom in various fields in Egypt and the launch of initiatives aimed at supporting women's rights. He reviewed the Egyptian government's efforts to empower women in various state bodies, which resulted in the rise of women's representation in the Egyptian parliament to 25%.
For her part, Bahous praised Egypt's efforts to empower women, noting that it chose Egypt as her first destination after assuming the leadership of UN Women because of its leading role in promoting women's rights.
She also hailed Egypt's active role in international and regional forums in support of women's rights. She added that the UN Women looks forward to enhancing cooperation with the Egyptian government in the coming period.
Source: Daily News Egypt
https://dailynewsegypt.com/2021/11/27/egypt-attaches-great-attention-to-promoting-womens-rights-shoukry/
--------
URL: https://www.newageislam.com/islam-women-feminism/saudi-female-racer-juffali-f1-gp/d/125863
New Age Islam, Islam Online, Islamic Website, African Muslim News, Arab World News, South Asia News, Indian Muslim News, World Muslim News, Women in Islam, Islamic Feminism, Arab Women, Women In Arab, Islamophobia in America, Muslim Women in West, Islam Women and Feminism