New Age Islam News Bureau
25 May 2022
• No Country Can Develop Unless Giving Opportunities To Women: Pakistan Minister Shazia Marri
• Will Arrested Woman in Karachi University Attack Get Same Justice as Mazari: Pak Senator
• Women Activists from Mansehra to Join March: PTI Leader
• Iran Women Victorious Over Thailand In IWBF Asia Oceania Championships
Compiled by New Age Islam News Bureau
URL: https://newageislam.com/islam-women-feminism/fawzia-amini-judge-human-rights/d/127087
--------
Fawzia Amini, Afghan Female Judge Awarded Prestigious Human Rights Prize from the Lantos Foundation for Human Rights and Justice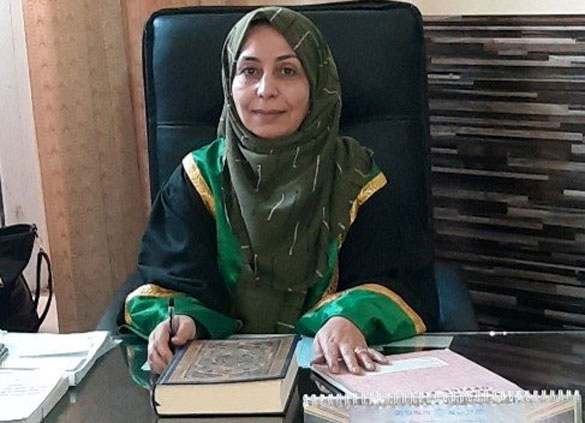 Judge Fawzia Amini
----
Diane Taylor
24 May 2022
One of Afghanistan's top female judges has been honoured with an international human rights award while she continues her work to advocate for her country's women and girls from a London hotel.
Fawzia Amini, 48, fled Afghanistan last summer after the Taliban takeover of the country. She had been one of Afghanistan's leading female judges, former head of the legal department at the Ministry of Women, senior judge in the Supreme Court, and head of the violence against women court.
Amini is one of three Afghan women who have received this year's Lantos Prize, a prestigious international human rights award from the Lantos Foundation for Human Rights and Justice. Previous recipients include the Dalai Lama and the Hong Kong human rights activist Joshua Wong.
The other two recipients of the prize, awarded to the women on 18 May in Washington DC, are the country's first female tech CEO, Roya Mahboob, and Khalida Popal, co-founder and captain of Afghanistan's first women's soccer team. All three live abroad.
Amini, her husband and the couple's four daughters, have been stuck in a London hotel for almost nine months along with thousands of other Afghans the UK government pledged to resettle here. Government sources have admitted there are still 12,000 Afghans in hotels, a number that has changed little since the end of November 2021, although government sources told the Guardian that officials have been working as fast as possible to move Afghan families into homes of their own. The sources described hotels as a "first step" and a "stopgap".
The sources added that more than 6,000 people had moved – or were in the process of being moved – into permanent accommodation since the first rescue flights in June 2021.
Afghanistan's Taliban rulers have begun enforcing an order requiring all female TV news presenters in the country to cover their faces while on air, as part of a hardline shift that has drawn condemnation from rights activists. Most female presenters have been seen with their faces covered after the Taliban's Ministry for the Propagation of Virtue and the Prevention of Vice began enforcing the decree.
Amini remains focused on trying to rescue 93 female judges and their families who are at risk in Afghanistan, a figure that has not reduced in recent months.
She also continues to advocate for the rights of women and girls in Afghanistan, participating in secret Zoom sessions to educate girls and women about their basic rights. These rights appear to be increasingly disregarded by the Taliban who have reneged on their promise to allow girls to attend secondary schools, and have issued new restrictions on freedom of movement for women outside the home saying that they must cover themselves from head to toe if they venture out.
Amini told the Guardian that while she was delighted to have received the prestigious human rights prize she was increasingly fearful about the safety of women judges and the lack of rights for women and girls.
"I am so worried that so many girls are losing their opportunities. They have no hope, no jobs and no food."
She said that while she and her family were very grateful to the UK government for rescuing them and very appreciative of the kindness shown to them and other Afghans by the British people, they, and around 100 other Afghans in the same hotel, had no idea when they would be moved to their own homes.
"Our children are attending school and my husband and I are attending college to improve our English. This hotel has become our community and our house."
Source: The Guardian
https://www.theguardian.com/world/2022/may/24/afghan-female-judge-awarded-prestigious-human-rights-prize
--------
No Country Can Develop Unless Giving Opportunities To Women: Pakistan Minister Shazia Marri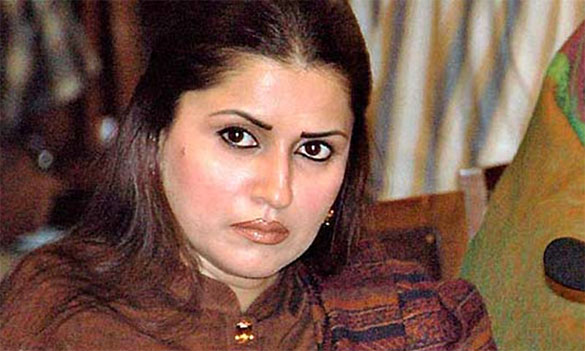 Shazia Marri
----
MAY 25, 2022
Federal Minister for Poverty Alleviation and Social Safety, Shazia Marri Tuesday said that no country can develop without the provision of opportunities to women for their contribution in national growth. "No country or nation can develop unless allow their women to stand side by side with men counterparts to play their role for nation development", she said while speaking at the "Pak-Afghan interlocutors interaction on the future of Afghanistan" arranged by Center for Research and Security Studies (CRSS).
Expressing concern over the current situation in Afghanistan, Shazia Marri said that since Pakistan and Afghanistan are immediate neighbours and share a border of around 2600 kilometres so there is no way to forget about Afghanistan. "Both the countries are connected with each other in many things and whatever happens in Afghanistan does have an effect on Pakistan and its people", she said. The federal minister said that Pakistan wants Afghanistan to overcome the challenges, develop and excel as it directly impact our people.
All nations that have developed around the world have achieved growth through giving equal excelling opportunities to both the genders. "Being born in the country where women have the constitutional rights, laws that protect them and social nets that take care of them, I can say whatever happening in Afghanistan is of more concern", she said. "If a girl or woman is talented and she can contribute to her country's development, she should be given an opportunity and appreciated for her spirit", she observed. Shazia Marri said that although she has not visited Afghanistan these days but the news coming out of there are not promising.
She said being a Muslim country, Islam gives rights to women and has attached great importance to the role of women which needs to be acknowledged by the Afghanistan's government. Shazia Marri emphasized that there should be an inclusive government in Afghanistan which give importance to all the stakeholders. She said the relationship Pakistan and Afghanistan share has historical roots right from the time when refugees came to Pakistan,lived with our communities and shared our culture."Pakistan supports Afghanistan and take pride in its development", she said. "Although I completely respect the sovereign status of the country, I can hope there will be more inclusion in policy making by the current government in Afghanistan", she said. She said that the policy makers in Afghanistan must understand that Pakistan will always be concerned about the situation there as an immediate neighbour and a well wisher.
About the Benazir Income Support Program (BISP), Shazia Marri said that the BISP Kafaalat program is financially supporting 7.28 million people in the country. She said generally a man is considered as a head of a family but it is women who qualifies for this program. She mentioned that the program is targeted to expanded upto eight million till June and 10 million afterwards. Responding to the recommendations of the participants, the federal minister said that she will forward a proposal before the current government to support the women from Afghanistan financially. She also assured to take up the visa related issues being faced by Afghan people with the higher authorities.
Source: Daily Times
https://dailytimes.com.pk/940573/no-country-can-develop-unless-giving-opportunities-to-women-marri/
--------
Will arrested woman in Karachi University attack get same justice as Mazari: Pak Senator
25 May, 2022
Islamabad [Pakistan], May 25 (ANI): Pakistan's National Party Senator Tahir Bizenjo asked the federal government whether the Baloch woman, who was arrested on suspicion after the Karachi University terror attack, will get the same justice as Pakistan Tehreek-e-Insaf (PTI) leader Shireen Mazari received, Pakistan vernacular media reported.
Bizenjo further said that in the past, many Baloch women were arrested and were kept in the camp without any facilities. He asked the governmnet, "What message is being given to the masses?"
Earlier, on May 16, hundreds of people blocked a highway to protest against the Counter-Terrorism Department here for arresting two women allegedly for a planned attack on Chinese nationals.
Pakistan police arrested two women while accusing one of them of being a would-be suicide bomber who planned to blow herself up near a vehicle carrying Chinese nationals along the CPEC highway, the Express Tribune reported citing a police statement.
This comes two weeks after three Chinese nationals, among the four persons, were killed in a car explosion, carried out by a female suicide bomber Shari Baloch, inside the premises of the University of Pakistan in Karachi.
The report further said that the alleged militant was arrested in the southwestern Balochistan province that borders Afghanistan and Iran adding that the accused belongs to the separatist Baloch Liberation Army (BLA), which has started using women militants as suicide bombers.
"The woman wanted to target a convoy of Chinese nationals and the attack was planned along a route of CPEC" police said, as quoted by the Express Tribune.
Police recovered explosives and detonators from the woman and investigated her, revealing her plans to target Chinese nationals. (ANI)
Source: The Print
https://theprint.in/world/will-arrested-woman-in-karachi-university-attack-get-same-justice-as-mazari-pak-senator/969802/
--------
Women activists from Mansehra to join march: PTI leader
May 25, 2022
MANSEHRA: A record number of activists to join the Pakistan Tehreek-i-Insaf long march today, a party leader claimed here on Tuesday.
"Though a large number of men activists will go to the federal capital to be part of the march, the participation of a great number of women would also be a record in history of Hazara division," Ambreen Swati, the PTI's coordinator for the march, told reporters.
Swati, who was notified as one of four coordinators from Hazara Division for the march, said that the party's female activists were actively pursuing their task to mobilise the women to the federal capital.
"The central president of PTI's women wing, Kanwal Shahzaib has also notified MPAs Momina Basit and Maleeha Asghar and Reena Malik as coordinators for the Hazara division e," she said.
The Hazara division's coordinator said women were the PTI's strong force and would stand shoulder to shoulder with their leader Imran Khan during the March.
Source: The News Pakistan
https://www.thenews.com.pk/print/960511-women-activists-from-mansehra-to-join-march-pti-leader
--------
Iran women victorious over Thailand in IWBF Asia Oceania Championships
May 23, 2022
The Iranian team had lost to Australia 61-30 in their opening match on Saturday and also lost to Japan 66-34.
They will play Japan on Wednesday.
China won the women's tournament at the last IWBF Asia Oceania Championships, but are absent this year for COVID-19 reasons.
Australia, Japan, Thailand and Iran are contesting the women's tournament.
The women's competition is scheduled to wrap up on May 27.
Source: Tehran Times
https://www.tehrantimes.com/news/472897/Iran-women-victorious-over-Thailand-in-IWBF-Asia-Oceania-Championships
--------
URL: https://newageislam.com/islam-women-feminism/fawzia-amini-judge-human-rights/d/127087
New Age Islam Islam Online, Islamic Website, African Muslim News, Arab World News, South Asia News, Indian Muslim News, World Muslim News, Women in Islam, Islamic Feminism, Arab Women, Women In Arab, Islamophobia in America, Muslim Women in West, Islam Women and Feminism