New Age Islam News Bureau
04 July 2022
• Sobia Khanum Appointed As First Female SHO Police in Balochistan
• Shihana Alazzaz Is the 1st Female Deputy Sec Gen of Saudi Cabinet
• King Salman Appoints Princess Haifa as Saudi Deputy Tourism Minister
• Saudi Women Participating in Makkah's General Cars Syndicate for the First Time
• 17 Pakistani Women Successfully Complete Energy Sector United States Pakistan Women's Council Programme
• Saudi Arabia's Women's Badminton Championship Begins With Participation of 60 Players
• Talli, A Way for Emirati Women to Preserve Their Money and Heritage
Compiled by New Age Islam News Bureau
URL: https://newageislam.com/islam-women-feminism/faezeh-hashemi-rafsanjani-blasphemy/d/127401
--------
Faezeh Hashemi, Daughter of Akbar Hashemi Rafsanjani, Ex-Iran President Charged With Propaganda, Blasphemy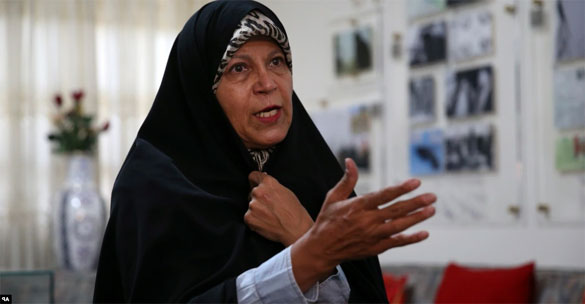 FILE - Faezeh Hashemi, the activist daughter of Iran's late President Akbar Hashemi Rafsanjani, speaks during an interview in Tehran, Iran, Sept. 6, 2018.
----
July 03, 2022
TEHRAN —
The daughter of Iran's former president Akbar Hashemi Rafsanjani was charged with carrying out propaganda activity against the country and blasphemy in social media comments, the judiciary said Sunday.
"The indictment... has been issued and referred to the court on the charges of propaganda activity against the system of the Islamic Republic of Iran and blasphemy," Tehran's chief prosecutor, Ali Salehi, said, according to the judiciary's website Mizan Online.
The charges are connected to comments reportedly made by Faezeh Hashemi, 59, a former lawmaker and a women's rights activist, during an audio debate on a social media forum in April.
Hashemi is reported to have said that Iran's demand for the Revolutionary Guards — the ideological arm of the country's military — to be removed from a U.S. terror list was "damaging" to the country's "national interests," according to local media.
Removal of the terror designation of the Guards is a key sticking point in negotiations over restoring Tehran's frayed 2015 nuclear deal with world powers.
Hashemi also made separate comments concerning Khadija, the wife of the Prophet Mohammed.
She is reported to have called Khadija a "businesswoman," showing that women can also engage in economic activity, and whose money the prophet spent.
She later said the comments had been a "joke... without any intention of causing insult," state news agency IRNA reported.
Hashemi's late father was a moderate who advocated improved ties with the West and the United States.
In 2012, she was sentenced to six months in jail on charges of "propaganda against the Islamic Republic."
Source: VOA News
https://www.voanews.com/a/ex-iran-president-s-daughter-charged-with-propaganda-blasphemy/6643537.html
--------
Sobia Khanum Appointed As First Female SHO Police In Balochistan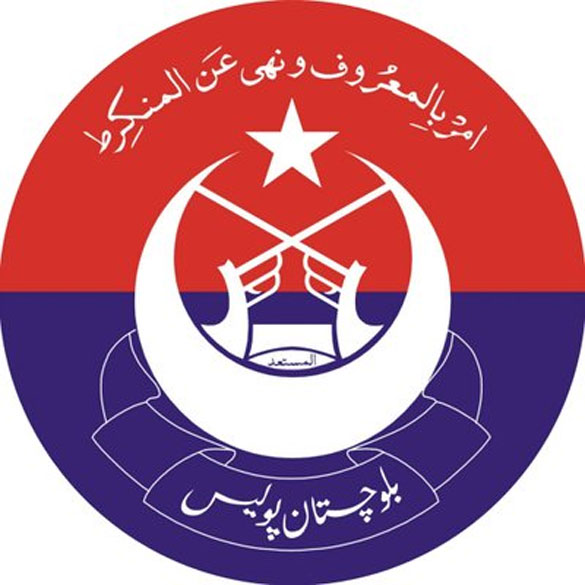 July 3, 2022
QUETTA: The Balochistan Police on Sunday appointed its first female Station House Officer (SHO) at a Quetta police station.
Sobia Khanum has been appointed as SHO Police Station Cantt in Quetta.
The Balochistan IG Police praising the female officer said that lady officers are performing their duties with due professionalism.
It may be mentioned here that the Balochistan Government had inaugurated the province's first women police station in March this year.
Then Inspector General Police (IGP) Balochistan Mohsin Hassan Butt had inaugurated the police station built in Quetta along with other officials and members of civil society.
The province's first police station for women will solve the problems of women under one roof and will play an important part in their empowerment, the IGP Balochistan then said.
Source: Pakistan Today
https://www.pakistantoday.com.pk/2022/07/03/balochistan-gets-its-first-female-sho/
--------
Shihana Alazzaz Is the 1st Female Deputy Sec Gen of Saudi Cabinet
4th July 2022
Shihana Alazzaz was appointed on Sunday by Custodian of the Two Holy Mosques King Salman to the position of Deputy Secretary-General of the Council of Ministers.
Since August 2018, Alazzaz has held these positions on the PIF Board of Directors: general counsel and secretary general.
In 2017, Alazzaz joined PIF as the Legal Division's head of transactions. She also participates in various executive committees including the management committee for the PIF. She heads a number of boards and board committees for PIF portfolio firms and participates on many more.
Alazzaz graduated with honours from Durham University in the UK with a law degree. Alazzaz spent nine years as a practising attorney with various multinational law firms before joining PIF.
The Supreme Court of New York in the United States and the Ministry of Justice both granted her a licence to practise law.
Following her graduation, Alazzaz spent more than three years working as an associate at the legal firm Baker McKenzie before joining Vinson & Elkins, where she worked as a senior associate for over five years before being advanced to counsel in 2016. She joined PIF as head of transactions in 2017 after leaving the company.
Alazzaz is regarded as one of the country of Saudi Arabia's first female attorneys. She took part in a variety of seminars and conferences targeted at inspiring and assisting young people, such as the yearly foreign affairs conference held at the American University of Colorado.
Besides giving lectures at several American universities, including Harvard University in Boston, She has delivered the keynote speech at the first German-Middle Eastern conference for young professionals in Berlin.
After being given the title of "The Deal Maker" in 2016, Alazzaz was chosen among the 100 Most Powerful Women in 2020 by Forbes Middle East.
Source: Siasat Daily
https://www.siasat.com/shihana-alazzaz-is-the-1st-female-deputy-sec-gen-of-saudi-cabinet-2363285/
--------
King Salman Appoints Princess Haifa as Saudi Deputy Tourism Minister
July 03, 2022
RIYADH: King Salman appointed Princess Haifa bint Mohammed as Saudi Arabia's deputy minister of tourism and Shihana Alazzaz as the deputy secretary-general of the Council of Ministers by royal decrees on Sunday.
Alazzaz was one of the first women licensed to practice law in Saudi Arabia and has held the post of general counsel at the Public Investment Fund.
Prince Abdulrahman bin Mohammed has been relieved of his post as secretary-general at the Council of Ministers and appointed as an adviser to the Royal Court.
Dr. Bandar bin Obaid bin Hamoud Al-Rasheed has been appointed secretary to Crown Prince Mohammed bin Salman in addition to his other duties.
Mansour bin Abdullah bin Ali bin Salama has been appointed deputy to Crown Prince Mohammed bin Salman's secretary.
Ayman bin Mohammed Al-Sayari has been appointed deputy governor for investment and research at the Saudi Central Bank.
Dr. Khalid bin Walid bin Fadl AlDhaher has been appointed deputy governor for control and technology at the Saudi Central Bank.
Abdulaziz bin Ismail bin Rashad Trabzoni has been appointed as an adviser at the Royal Court.
Dr. Rumaih bin Mohammed Al-Rumaih has been appointed deputy minister of transport and logistics services and assigned to carry out the work of the president of the Public Transport Authority.
Ihab bin Ghazi bin Fahmy Al-Hashani has been appointed deputy minister of municipal, rural affairs and housing.
Abdulaziz bin Hamad bin Saleh Al-Rumaih has been appointed deputy minister for planning and development at the Ministry of Health.
Ahmed bin Sufyan bin Abdul Razzaq Al-Hassan has been appointed assistant minister of transport and logistics services.
Source: Arab News
https://www.arabnews.com/node/2115661/saudi-arabia
--------
Saudi women participating in Makkah's General Cars Syndicate for the first time
TAREQ AL-THAQAFI
July 03, 2022
MAKKAH: Women will be part of the General Cars Syndicate in Makkah for the first time since it was set up nine decades ago.
The syndicate is an executive body that arranges and organizes pilgrim transportation through affiliated companies.
Khadijah Fida, a journalist and content creator at the syndicate, said: "A lot of women have been assisting with work for Hajj in the Kingdom for decades. I saw my father's work in this sector, along with my brother and husband, and today I have also participated in it. Our leadership has made it possible for women to work, especially in all government sectors, and play an active role in line with Saudi Vision 2030.
"Today, I represent the General Cars Syndicate in the media, public relations, creating quality material, and monitoring the successes of the transport information center during Hajj. I am proud and honored to be a woman from Makkah who works in the syndicate that greatly and actively contributes to the success of Hajj and the safe transport of pilgrims.
"We experience Makkah's Hajj and Umrah seasons, and the syndicate is always working on creating and establishing an institutional framework for this association that has made a dramatic difference in transport in Makkah to bring comfort to pilgrims who (earlier) struggled on dirt roads to reach Makkah."
Mervat Habhab, a customer service specialist at the syndicate's information center, said that women's roles had become more noticeable and significant.
"It is my mission to interact and address the situation of every beneficiary, based on their needs, and transport them to the relevant departments for a quick response and intervention. It is an honorable and wonderful mission to contribute to the service of pilgrims when those services were limited to men. In this prosperous era and these blessed days, I have the opportunity to play an important and active part as a woman from Makkah who loves God and her homeland."
Habhab added that government support motivated them to improve their work performance every year.
Binan Basnan, another customer service specialist at the syndicate, said: "I am proud and honored to work in a great institution such as the General Cars Syndicate that serves pilgrims on their Hajj journey through receiving their inquiries and complaints. I am grateful that women now have more professional opportunities to participate and serve during Hajj. I hope to be rewarded (by God) and thank our government, which gave us these great opportunities."
Source: Arab News
https://www.arabnews.com/node/2115846/saudi-arabia
--------
17 Pakistani Women Successfully Complete Energy Sector United States Pakistan Women's Council Programme
Ikram Junaidi
July 4, 2022
ISLAMABAD: As many as 17 Pakistani female university students successfully completed the four-week United States Pakistan Women's Council (USPWC) Future of Women in Energy Scholar's pilot programme.
United States Agency for International Development (USAID) Mission Director Reed Aeschliman presided over a graduation ceremony for the participants at the US Embassy in Islamabad.
According to a statement released on Sunday, the inaugural four-week programme was designed to encourage women to consider careers in the energy sector. All of the participants were female Pakistani students pursuing their undergraduate degrees in the sciences.
The programme is a product of the US's commitment towards promoting women's educational and economic participation in Pakistan's energy sector, it added.
Scholars developed projects related to energy economy
"As we celebrate 75 years of relations with Pakistan this year, today's milestone shows the scope of this amazing partnership. This programme supports women's empowerment, education, and job opportunities. It shows the depth and breadth of our mutual commitment and the opportunities for further cooperation," Mr Reed said.
The programme, a cooperative effort between USPWC, US Mission Pakistan, the US Department of State, the US Department of Energy, USAID, Texas A&M University, and Texas A&M University (Qatar), kicked off with a two-week study programme at Texas A&M University's campus in Qatar on June 3. Scholars learned about energy infrastructure, energy security, and the role of women in the energy sector, and developed independent projects on different facets of the energy economy.
The students returned to Pakistan for a two-week career immersion programme in Islamabad and Lahore, visiting public and private sector companies and agencies involved in Pakistan's energy sector.
They developed a practical understanding of the multifaceted challenges faced by Pakistan's energy sector.
Many Pakistani and international companies, and public-sector employers contributed in the programme. The US-Pakistan Women's Council is a public-private partnership that seeks to increase women's economic participation in Pakistan by catalysing commitments from the private sector, civil society, and government leaders in both countries to advance women's economic empowerment in Pakistan.
Source: Dawn
https://www.dawn.com/news/1698053/17-pakistani-women-successfully-complete-energy-sector-programme
--------
Saudi Arabia's women's badminton championship begins with participation of 60 players
June 27, 2022
RIYADH — The Kingdom's Women's Badminton Championship kicked off Monday in Riyadh with the participation of 60 players.
The Kingdom's women's badminton championship, organized by the Saudi Badminton Federation, will continue for two days for "doubles team" competitions at Prince Faisal Bin Fahd Stadium gymnasium in Riyadh.
Sixty players participated in the Kingdom's Women's Badminton Championship, representing badminton players from different regions around Saudi Arabia.
It is noteworthy that the championship is considered as one of the important Saudi championships that the Saudi Badminton Federation has held for the women's category since 2018.
The championship effectively contributed by spreading the game of badminton among women's sports in the Kingdom, as well as increasing and expanding the number of players practicing the game.
In addition, it also attracted talented champions from the domestic tournament to include them in the women's team and prepare them to represent the Kingdom during their participation abroad.
Source: Saudi Gazette
https://www.saudigazette.com.sa/article/622300/Sports/Saudi-Arabias-womens-badminton-championship-begins-with-participation-of-60-players
--------
Talli, a way for Emirati women to preserve their money and heritage
July 04, 2022
Sahar Ejaz
From the ancient Silk Route travelled a craft that quickly became part of the UAE's cultural fabric – quite literally. Emirati women in traditional trousers (sirwal) and robes (kandurah) adorned their hems with fashionable braided lace made from cotton, silk, gold and silver strips. At other times, they pierced the metal strips through sheer fabric of the head veil (sheilah) and flattened them like stars pressed into the night sky.
But the craft of talli was more than a fashion statement. Talli meant that the housewife could wear wealth wherever she went, and melt down the precious metals for sale whenever she needed. Today, talli looks a little different, kept alive by women who continue to keenly practise the art form fuelled by passion and memories.
We speak to Fatima Ali Al Naqbi, a 70-year-old Emirati artisan based in Dibba Al Hisn, Sharjah, who has over six decades of talli experience. Al Naqbi creates commissioned pieces with the Bidwa Social Development Programme centre under the Irthi Contemporary Crafts Council.
Offering academic insight is Islamic art curator and author Dr Reem Tariq El Mutwalli, who founded a digital archive for historical Arab dresses called The Zay Initiative. Dr El Mutwalli focuses on documenting and preserving the intimate link between Emirati women and their traditional garb for future generations, including the craft of talli, through the Initiative's website.
Multicultural origins
1. What is talli in its essence?
Dr El Mutwalli: Talli is a traditional craft of the region, carried from mother to daughter. The term is used both for the technique as well as the metal strips used; it's interchangeable.
The metal wire can be used in two formats: It could be flattened to create a very thin, 3mm-wide strip and painted in silver or gold to pierce fabric to create small symbols like stars or in running stitches. This fabric is then used as the head veil.
The other talli format used in the UAE is braided with cotton or silk threads, on an apparatus called the kajoojah (a cone-shaped metal stand for talli making), to create cords of different designs – there are over 40 with their own names. These cords are then taken and stitched to the neckline and cuffs of women's garments.
You see how the women sit down to braid a cord, which is then applied to an article of clothing; so I wouldn't call it an embroidery technique but a craft.
2. What is talli's connection to the UAE?
Dr El Mutwalli: The craft in itself is not unique to the UAE, and it's been practised by many cultures – from China all the way to Europe. Each culture developed it and worked on it in their own way.
For example, you have tur bi telli, which means talli on netting. It's a very famous craft practised in Egypt that became popular in the 1920s. They take netting and weave into it metallic straws that were sometimes dipped in silver or gold. Women wore them as shawls, dresses, and it was even part of the flapper dresses in the Western world.
Certain tribes in China like the Miao are also very famous for working with talli.
The word talli is thought to originate from two different sources: it could be from the Arabic word tal'a, meaning to coat something, because the wire was coated in silver or gold. That term went from Egypt to Turkey, and the Turks pronounced it as talli. It spread through the Ottoman Empire and into Iran, into India.
Others believe talli comes from the Sanskrit word tola, a unit of weight used to measure metals in India. In fact, most of the silver- or gold-coated strips of value used to come from Gujarat.
Artisan Al Naqbi: I started making talli when I was nine years old, and I'm about to be 70 now. When I first saw my friends doing it, I also wanted to develop my skills and learn it. I told my mother, but she did not agree with me. However, I brought the tools and started making talli myself. When we started out, the silver khous (strips) we used were imported from India.
3. How do the crafts of Zardozi and Mukaish that are prevalent in India relate to talli? What can they tell us about talli's possible origins?
Dr El Mutwalli: Ottoman, Iranian and Mughal courts were very much related and influenced by one another, and it is thought that the crafters and their descendants in all three shared some connections as they tended to move from one patronage to the other as one rose to power.
The Turkish terms tal or talli and sarma are known to indicate the same style of work. The Iranian term zardozi is more general and includes raised metal coil embroidery with other forms of metallic or bead work. Mukaish or Muqayyash (embroidery with metal strands used to pierce sheer fabric and draw dotted motifs), is surely more directly related to talli.
There is a very strong link to India, after all the first examples (from pre- and post-oil periods in recent history) were imported from India and much more continues to be imported from there to date.
4. If talli is not indigenous to the UAE, how did it become part of the country's heritage?
Dr El Mutwalli: I believe talli was brought to the UAE through merchants as they traded with the Indian Subcontinent as well as the Arabian Gulf. And eventually it became part and parcel of the cultural heritage of the area… we're talking pre-oil. We don't have the historical records to validate the exact year or time period.
The Arab world as a whole has always been a constant point of contact as a trade route on the Silk Road. Exchanges of techniques, materials and influences have always cross-pollinated each other. So it's not a one-way influence.
I came across talli when I first arrived as a child, to the UAE, in 1968….
Woven in female companionship
5. Describe a talli making session. Is it always a community affair?
Dr El Mutwalli: Some women sit in the afternoon or evening, when they're free, to create talli. Or they would gather in the mornings to meet with friends and family, female company, to work on it. It depends, because some of them did it for pleasure and others as a source of income.
Artisan Al Naqbi: I used to use a metal oil container as the kajoojah (unavailable then) for the mousadah (a cylindrical pillow, on which talli is braided) in the majlis. I practised talli until I got married, then I worked with my mother-in-law.
The first time, she made me a beit (cuff) of Sayr Yaay (a basic talli weave, meaning 'back and forth' in the Emirati dialect) which consists of 20 khous (straws). I also have a lot of talli dresses that are made by my mother and my sister.
6. What kind of threads are used? Does it depend on the pattern chosen by the artisan?
Dr El Mutwalli: Traditionally, women used the silver straw and combined it with a cotton thread, in the purest of white colour. When other colours became available, like green, red and black, the women started using them. All of these were imported.
There are a number of spools that are used to create these braids, and for each design, you will need a certain set of cotton spools, a set of silver strip spools and so on. Depending on how intricate the design is going to be, the number of spools used will increase. Talli Fatlah is a basic running stitch – the simplest format – where cotton and silk threads are braided with one spool of silver strip.
Artisan Al Naqbi: My favourite pattern is red and white talli Bu-Khousa (single strand). There are so many types. When we see one, we remember how it's done then make it.
7. How long does it take to weave one metre of talli?
Artisan Al Naqbi: In one day, I make one metre: It is two cycles on the kajoojah that makes one metre. I work from 8am to 1pm, take a break, and then work from 3 to 4pm. If I'm not able to work in the afternoon, then I do it in the evening after sunset, from 9 to 10pm after the Isha prayers.
The longest talli I made was 50 metres long, and it took me two months.
8. Does the craft look any different today?
Dr El Mutwalli: Today silver strip is very expensive, so it's hardly used. It takes a long time to order. What you get in the market now, instead, is something that was brought in in the 1980s. This was when the country opened up to the world due to oil wealth and imports began to enter from Japan.
The Japanese tinsel (strips of shiny metal foil) became very popular, and it came in many different colours. So today you see talli in green, red, multiple of colours, and even in rainbow or multi-coloured tinsel. It's no longer silver, no longer metal. Tinsel is much lighter and thinner.
Talli as savings worn on the body
9. Why did the women make talli?
Dr El Mutwalli: Creating these cords was something that women would do to participate in a socially interactive experience.
They could compete with each other, show off their skills, express their individuality and at the same time, it gave them the opportunity to have some sort of an income, since some excelled in it more than others and produced it for the surrounding community. It was a form of empowerment, too. There are many layers to talli, not just the fact that it's a craft.
The strips used in the braiding was generally metal coated in silver or gold, so if you burned the fabric, the silver would melt and it could be collected. The women would then sell the silver, when they were in need.
It is a form of 'zina wa khazinah', an Arabic saying. Zina means beauty and khazinah means wealth or savings. The women would wear something that's beautiful, but that very beautiful adornment could also be used to help a member of the family in need or when a situation arises. It was a very clever way of carrying your wealth on your body.
10. What does the craft of talli mean for you and your family?
Artisan Al Naqbi: Talli means a lot to me. We adorn our garments, kandurahs and other traditional dresses with it. Besides, when you make talli with your hands, it feels different and more valuable. You feel connected to it. The dresses are used on all occasions; Eid, engagements, weddings and social gatherings.
I enjoy it so much because it's my passion and hobby, and if I did not like talli, I would not be making it.
11. Where can we find talli today?
Dr El Mutwalli: You can go to the market and buy commercially made ones, the readymade braids, which can come from as far as South Korea. You can also place orders with the artisans, but it takes a long time to source the silver strips.
Talli is used less these days because traditional clothing is probably worn less or reserved mainly for specific occasions. Back then, it was used on a daily basis. Now people will argue this, since there are those who continue to dress in traditional garments.
Having said that, you also have many young UAE designers who are trying to incorporate traditional elements into their contemporary designs. Then you have societal and governmental initiatives that are trying to sustain these traditional crafts, encouraging the society to continue to apply them to their daily clothing.
Artisan Al Naqbi: I joined Irthi when I was 65 years old. I wish that young girls and women of all age groups would learn this craft because our generation will not live forever. The next generation should take our knowledge and pass it down to the one after. This heritage craft should never be forgotten.
Source: Gulf News
https://gulfnews.com/friday/art-people/talli-a-way-for-emirati-women-to-preserve-their-money-and-heritage-1.1649425851309
--------
URL: https://newageislam.com/islam-women-feminism/faezeh-hashemi-rafsanjani-blasphemy/d/127401


New Age Islam Islam Online, Islamic Website, African Muslim News, Arab World News, South Asia News, Indian Muslim News, World Muslim News, Women in Islam, Islamic Feminism, Arab Women, Women In Arab, Islamophobia in America, Muslim Women in West, Islam Women and Feminism