New Age Islam News Bureau
5 Aug 2014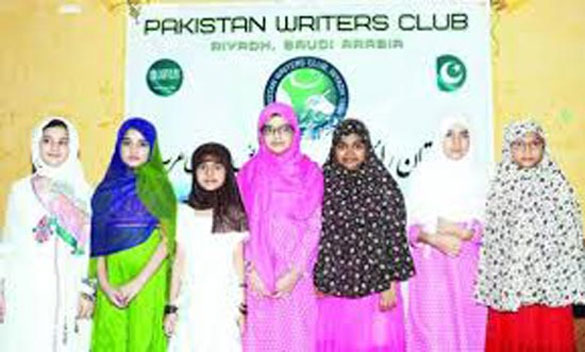 Photo: Six-Year-Old Girl Enthralls Audience with Qur'an Recitation
------------
• Spain Detains Two Teenage Girls as Jihad Suspects
• AMU Alumnus to Institute Scholarships for Female Students at AMU
• South African School Gives Hope to Pregnant Teens
• Nigeria Girl Faces Murder Trial over Forced Marriage
• Victoria Beckham Dress Sale to Benefit African Mothers with HIV
• US Summit Pushes Empowerment of Women in Africa
• Six-Year-Old Girl Enthralls Audience with Qur'an Recitation
• Domestic Violence is Widespread in Arab Countries
• Sheikha Fatima Applauds Emirati Women Who Signed Up For National Service
• Saudi Arabia Beheads Maid for Toddler Murder
• Israeli Teens' Mental Health Worsens When Arab-Israeli Conflict Does
Compiled by New Age Islam News Bureau
URL: https://newageislam.com/islam-women-feminism/emirati-women-rules-breastfeeding/d/98433
-------------
Emirati Women against Rules on Breastfeeding
August 5, 2014
DUBAI// Emirati women are against plans to make breastfeeding mandatory and allow officials to remove abused youngsters from families – moves proposed as part of a draft children's rights law – an online survey has suggested.
Alyazia Al Duhaim, 22, a master's student in public policy, said that more than half of the 115 respondents to her questionnaire, prepared as part of her research paper, were unhappy about state intervention in private matters.
"Many people supported child rights in general," said Ms Al Duhaim, a student at University College London. "But they aren't very happy with the breastfeeding clause and are concerned about the plan for child specialists.
"Emiratis care a lot about their families and believe another external actor, or the state, has no right to interfere in their family affairs."
The 72-article draft legislation was originally named after Wadeema, an eight-year-old Emirati girl who was tortured and beaten to death by her father and his girlfriend last year.
The law aims to guarantee specific rights for youngsters and limit violence against children, while enforcing strict penalties, protecting the child from society and from parents' negligence, and ensuring their right to an education.
It also looks at the creation of child-protection units that would have the legal backing to remove children from their homes if they were considered to be in imminent danger, and to intervene with regular visits in less severe cases.
Ms Al Duhaim said she shared the survey respondents' concerns.
"I am definitely for a child's right against violence and abuse. The state has to intervene in certain situations, but they should know where to draw the line. Child specialists can go in without passing the courts," she said.
"Preventing abuse is important but, at the same time, respondents believe there should be a way to respect people's privacy.
"Similarly, the breastfeeding law doesn't make sense. The Federal National Council debate is mostly from a male perspective. There are many women who can't breastfeed. It should be optional.
"Also, there is the issue of whether men can sue their wives over their inability to breastfeed. I don't understand why it is in the draft. I feel like it won't be passed."
The survey was intended for Emiratis and expatriates. Its purpose was to assess their knowledge of the draft law and child rights in the UAE, their opinions on a child's right to be breastfed and views on external specialists intervening in cases where a child was believed to be being abused by the family.
The survey also asks if the new law would undermine the authority of parents and stakeholders.
The Emirati student said she decided to use the draft law as the topic of her research paper because of the sweeping changes it proposed, and the reactions it had evoked from FNC ministers, lawyers, breastfeeding groups and women in the UAE, who could potentially be prosecuted if they did not breastfeed.
The survey went online a month ago. Ms Al Duhaim was hopeful more people would take part in it.
"Although I have to collate the results and hand in my paper by September, I might keep the survey open for personal reasons."
The survey can be found at qtrial2014.az1.qualtrics.com/SE/?SID=SV_40y9aiFOm1HgMAJ
pkannan@thenational.ae
http://www.thenational.ae/uae/emirati-women-against-rules-on-breastfeeding-online-survey-finds#ixzz39YABOfTc
-------------
Spain Detains Two Teenage Girls as Jihad Suspects
August 5, 2014
Spanish police said Monday they had detained a 14-year-old girl and a 19-year-old woman suspected of trying to join Islamic extremists fighting in Iraq and Syria.
Security forces stopped the teenagers on Saturday as they tried to enter Morocco allegedly to join the Islamic State of Iraq and Syria (ISIS), whose fighters have seized swathes of Iraq and Syria, the government said.
"The detention of two women recruited for jihad is a remarkable and unprecedented event in Spain," the interior ministry said in a statement.
The girl, who could not be identified because she is a minor, was just 14, an official said. The 19-year-old woman was named as Fauzia Allal Mohamed. Both are Spanish citizens.
Video footage released by the Spanish authorities showed the two women, both covered in black Niqabs, being led away from a small propeller plane, each flanked by balaclava-clad security men.
The pair were detained at the Beni Enzar border crossing in Melilla, one of two tiny Spanish territories on the north African coast. Both Melilla and the other Spanish city, Ceuta, share a border with Morocco.
Arranging logistics
"Both were trying to cross the border to Morocco with the aim of contacting the network which would move them immediately to a conflict zone between Syria and Iraq," the Spanish ministry said.
"Their intention was to join one of the cells of the terrorist organization of the self-proclaimed Islamic State," it said.
Spain's government said ISIS, which declared an "Islamic caliphate" on June 30 in Syria and Iraq, wanted to recruit as many foreign fighters as possible, luring them on jihadist web sites and forums and then helping to arrange the logistics of their transfer to war zones.
"The two women detained in this police operation are a clear example of this," the interior ministry said.
"Their radicalization, recruitment and later dispatch as combatants were perfectly planned and organized by a network that operates across north Africa and has as its main goal getting the maximum number of unquestioning combatants."
The recruitment of a minor showed that the network had no regard for its targets' sex, age or personal situation, the ministry said, adding that an investigation remained open.
The Spanish government has said it fears battle-hardened Islamist fighters may return to Spain from Syria and other conflict zones under the influence of Al-Qaeda-inspired groups, posing a threat of attacks.
Spanish security forces have led at least three significant raids on jihadist recruitment cells this year, arresting more than 20 people.
Spain this year marked the 10th anniversary of the March 11, 2004, Al-Qaeda-inspired bombing of four packed commuter trains in Madrid, which killed 191 people.
Since the train bombings, more than 470 suspected Islamic extremists have been arrested in Spain, according to the government.
http://english.alarabiya.net/en/News/middle-east/2014/08/04/Spain-detains-14-year-old-girl-as-jihad-suspect-.html
-------------
AMU Alumnus to institute scholarships for female students at AMU
August 5, 2014
Aligarh: Mr. C. D. Mittal, Chairman, Smt. Urmila Mittal Memorial trust and an alumnus of the Aligarh Muslim University has announced scholarships for female students of medicine and engineering faculties and AMU Schools.
Mr. Mittal, who received his Law degree from AMU in 1962 and Post Graduate Diploma in Business Administration thereafter, through a letter of intent, informed the Vice Chancellor, Lt. Gen. (Retd.) Zameer Uddin Shah regarding institution of 50 scholarships of Rs. 2,500 per month for full duration of a course initially for female students of Medicine and Engineering faculties. He also announced that he will provide 35 scholarships of Rs. 500 to female students of Senior Secondary School of AMU.
Today, Mr. Mittal met the Pro-Vice Chancellor, Brig. (Retd.) S. Ahmad Ali to finalize the process of awarding scholarship.
Mr. Mittal said that the Smt. Urmila Mittal Memorial Trust, New Delhi, established in memory of his mother is presently offering scholarships to about 500 girls mostly coming from Tikaram Girls' Inter College, Chiranjilal Girls' Inter College and some other local institutions in Aligarh. He said that, being an old boy of AMU, he would also like to bring AMU girl students of different courses, including those from its affiliated schools, into the purview of these scholarships. He said that the criteria of selection will be strictly based on genuine need of girls from economically weaker section of society who otherwise would not be able to pursue their education for the lack of money.
Mr. Mittal said that his father Shri Niranjan Lal Mittal served as the Honorary Special First Class Magistrate in Aligarh till his death.
http://twocircles.net/2014aug02/amu_alumnus_institute_scholarships_female_students_amu.html?utm_source=feedburner&utm_medium=email&utm_campaign=Feed%3A+Twocirclesnet-IndianMuslim+%28TwoCircles.net+-+Indian+Muslim+News%29#.U-EoBONdU4U
-------------
South African School Gives Hope to Pregnant Teens
August 5, 2014
A special school for pregnant teenagers in South Africa is trying to help end the cycle of poverty associated with early birth. South African researchers say around 30 percent of girls in the country get pregnant by the time they are 19 years old and only a third of them stay in school while they're pregnant or after their babies are born.
A typical day for most girls in high school is spent chatting and laughing during recess and breaks. There is one major difference between most teenage girls and girls in this community - here, most will become mothers by the end of this year.
The Pretoria Hospital School is the only education facility in South Africa which has a section dedicated to allowing pregnant students to carry on their education. The school currently has a 100 girls between the ages of 13 and 19.
Most pregnant girls are forced to leave their previous schools because of social stigma.
"I thought they would judge me, and that's why I left. When I was in grade 9, there was a girl in grade 10 who got pregnant. When we walked through the halls, girls would go like 'She's pregnant, she's pregnant!' So that's why I didn't want to stay, because I know what the people think, and they judge easily," explained Nicole.
Sometimes, schools themselves decide to expel pregnant girls, despite the fact that it is against South African law. Once outcasted, many pregnant teenagers never finish their secondary education. Pregnancy is the cause of more 30 percent of high school dropouts.
Dorothy came close to being part of the statistic. After being expelled from school and forced to stay home for months trying to find a school that would accept her, she arrived in the community earlier this year. She said she enjoys a prejudice-free environment. "I began to feel welcome and not discriminated against, and it was lovely. Because we could all share about the same thing. They are all mothers, we share the same pain, the same joys, and the teachers don't constantly tell us about what a bad deed we did and they support us," she said.
Rina Van Niekerk, the school's principal, said the major challenge is to bring every student up to the appropriate education level and keep them on track.
"There is no cut-off date for learners to enroll at our school. So you will find that learners end up with in the 3rd term of the year, but they are behind the work schedule that we are following. So you need to get the girl on par with the rest of the girls," she explained. "Another challenge that we have in high absenteeism rate among the girls. They suffer from pregnancy related illnesses very often."
A teaching section for pregnant teenage students opened in the mid-80s -- and remains the only such school in South Africa.
http://www.voanews.com/content/south-african-school-gives-hope-to-pregnant-teens/1971172.html
-------------
Nigeria Girl Faces Murder Trial over Forced Marriage
August 5, 2014
A Nigerian court Aug. 4 postponed the murder trial of a 14-year-old girl accused of poisoning the 35-year-old man she was forced to marry, a case that has thrown the spotlight on the influence of Islamic law in region.
Wasila Tasi'u has also been charged with the murder of three others who allegedly ate the food laced with rat poison that she prepared and served in April this year, a week after her marriage to Umaru Sani.
"Wasila was to appear today," but the case has been postponed indefinitely because of a backlog caused by a judicial staff strike, said Salisu Yakubu, registrar at the High Court in town of Gezawa.
Police say Tasi'u confessed to poisoning Sani and his guests at the wedding party in the village of Unguwar Yansoro village, about 60 kilometres (40 miles) outside Nigeria's second city of Kano.
"She did it because she was forced by her parents to marry a man she did not love," Kano state police spokesman Musa Magaji Majia told AFP.
Her lawyer Hussaina Aliyu rejects claims that her client made a legally valid confession.
She said Tasi'u was questioned by police without a parent or lawyer present and so any comments she may have made are inadmissible in court.
Aliyu, who works with International Federation of Women Lawyers (FIDA), has sought to have the case transferred to a juvenile court, a bid rejected by justice officials in Kano.
"All we are saying is do justice to her. Treat the case as it is. Treat her as a child," Aliyu said.
The marriage of teenage girls to much older men is rampant in deeply conservative, mainly Muslim northern Nigeria, especially in poorer rural areas.
The region has since 2000 been under Sharia Islamic law which some say does not prohibit the marriage of underage girls.
Under Nigeria's marriage act, which applies nationwide, a woman under the age of 21 who wants to marry must have the consent of her parents.
With that consent there is no minimum marrying age, including in the Christian south, "which is very, very unfortunate," said human rights lawyer Festus Keyamo.
But cases of underage marriage are rare in the south, and the Tasi'u case has called attention to the confusing hybrid legal system in the north, where the secular criminal code is unevenly applied as police and prosecutors try to strike a balance with Sharia provisions.
Jiti Ogunye, another rights lawyer, said Sharia was irrelevant in the Tasi'u case.
"A girl of 14 cannot stand trial under the criminal code. This case is just adding to our country's negative reputation in the eyes of the international community," he told AFP.
He called on Kano authorities to immediately dismiss the charges and start treating Tasi'u as a victim, noting the possibility she was raped by the man she was ordered to marry.
"Rather than talking about making her liable for an alleged crime, Kano state should be rehabilitating her. She is a victim," he added.
The issue of child marriage has been fiercely debated in Nigeria over the past year, sparked by a proposal from a northern lawmaker that any girl, regardless of her age, should be legally considered an adult with full citizenship rights.
The senator who floated the proposal, Ahmed Yerima of Zamfara state, had reportedly married a 13-year-old Egyptian girl and wanted her to become a Nigerian citizen.
The measure from Yerima, also an ex-governor of north-western Zamfara, has not become law, but the proposal was intensely criticised by activists who say Nigeria should not permit any application of Sharia, even in the north.
Defence lawyer Aliyu said the case should not be a debate about youth marriage in a Muslim society.
She supported Ogunye's argument that regardless of religion or region, a child cannot face criminal charges in a high court and the case must be moved to the juvenile system.
"She is still a child," the lawyer said.
http://www.hurriyetdailynews.com/nigeria-girl-faces-murder-trial-over-forced-marriage.aspx?pageID=238&nID=69965&NewsCatID=357
-------------
Victoria Beckham dress sale to benefit African mothers with HIV
August 5, 2014
LONDON, Aug 5 (Thomson Reuters Foundation) - British fashion designer and former pop star Victoria Beckham is giving away 600 pieces of clothing, including several evening dresses, to raise money and awareness for mothers living with HIV in sub-Saharan Africa.
Beckham's iconic, white Dolce and Gabbana dress worn for the 2003 MTV Video Music Awards is just one of the items to go under the hammer in aid of mothers2mothers (m2m), a charity that works to prevent the transmission of HIV from mothers to babies in nine countries including South Africa, Swaziland and Kenya.
Other pieces are from Beckham's days with the Spice Girls pop group, fashion shows, parties and red carpet appearances with husband and former England soccer captain David Beckham.
The money raised from the auction of Beckham's evening gowns, hats, shoes, bags, jewellery and costume pieces will be "transformational" for the organisation that trains and employs mothers living with HIV to mentor other HIV-positive mothers in their community, m2m founder, Mitch Besser, said.
The women work alongside doctors and nurses in understaffed health centres as members of the healthcare team.
"We've reached 1.2 million mothers since we started, but with more resources, we can reach more mothers. With more reach we prevent more infections and we keep more mothers alive to take care of their kids," said Besser, an obstetrician and gynaecologist by training.
"The funding is absolutely transformational for an organisation like ours," he told Thomson Reuters Foundation.
With an annual budget of around $20 million, m2m receives up to two thirds of its funding from the U.S. President's Emergency Plan for AIDS Relief (PEPFAR) - a programme to combat AIDS started by former U.S. President George W. Bush.
THE OUTNET.COM, the online fashion outlet which will host the private online sale from Aug. 20-25, said Beckham chose to donate proceeds to m2m after visiting South Africa in February and meeting some of the mothers affected by HIV.
"After spending just a few days with these remarkable women and learning more about the charity from Mitch, and his lovely wife Annie Lennox, I wanted to do as much as I could," Beckham said in a statement.
"It really was a life-changing experience. I've never experienced anything like it."
Sub-Saharan Africa is still the region hardest hit by HIV, with 24.7 million HIV-positive people in 2013.
Women account for 58 percent of those living with HIV in the region, which is also home to 85 percent of pregnant women living with HIV, according to UNAIDS.
Nevertheless there have been great strides in reducing the number of children infected with HIV worldwide - from 580,000 in 2001 to 240,000 in 2013.
Yet stigma, under-funded and under-equipped healthcare systems and problems engaging men are some of the obstacles to ending the epidemic in Africa, Besser said. (Thomson Reuters Foundation, the charitable arm of Thomson Reuters, covers underreported humanitarian, human rights, corruption and climate change issues. Visit www.trust.org)
http://in.reuters.com/article/2014/08/05/celebrities-aids-victoriabeckham-idINL6N0QA45W20140805
-------------
US summit pushes empowerment of women in Africa
August 5, 2014
A high-powered gathering at the US-Africa summit here on Monday discussed the situation of women in Africa and the need to empower girls as the key to the region's development.
But the most down-to-earth women came from Nkosazana Dlamini-Zuma, chairwoman of the African Union:
When discussing women, speak to men of their daughters -- not their wives -- she said. Share your cares with other women, and at the end of the day make some time for yourself.
"Just go and have a massage or something," she said.
Amid applause, the weighty discussions of programs and initiatives quickly gave way to other ideas about how to change mindsets in Africa and elsewhere about the changing role of women.
Mental well-being is as important as physical well-being and society "should promote it," said Dlamini Zuma, a doctor and anti-apartheid activist who served as health and foreign minister in her native South Africa.
World Bank President James Kim chimed in that the link between stereotypes and expectations are shown in studies in behavioral economics "so stunning you can't quite believe they are actually true."
"In a group of young South Asian girls, they did a lot better on science tests when they were reminded that they are Asians than when they were reminded that they are girls," he said.
"So just little, small cues made a huge difference."
"The point is our heads are embedded with all these stereotypes that have a huge impact on our performance," he said.
"And so what's really, really important is that young girls be given a different set of messages from the very beginning."
Women make up more than 50 percent of the agricultural work force in sub-Saharan Africa, but they are only three to 20 percent of the landholders.
Delegates made the case for intervention to promote women's education, micro-financing and access to agricultural equipment.
"What we know is when we empower women and girls we maximize production, we spur innovation, and we position ourselves to lead," said Valerie Jarret, a senior advisor to President Barack Obama.
She said leaders of five African countries --Sierra Leone, Senegal, Benin, Morocco and Tunisia -- have joined Obama in an "Equal Futures Partnership," committed to taking action to promote the participation of women in politics.
Summit participants said that while conditions for women are improving in Africa they have a long way to go.
Mali's President Ibrahim Boubacar Keita, who was elected in 2013 after a Tuareg and Islamist uprising that resulted in a French military intervention, said women had earned the right to be represented.
"During that time the women of Mali suffered a lot -- rapes, all sorts of violence," he said of the abuses inflicted by Islamists. "To sing or to wear jeans was considered bad. To listen to rap or other music except for religious music was criminal. To love was illegal. You could be whipped, you could be stoned... You're buried up to your neck and then stones are thrown at you until you die, until your head is totally crushed by the rocks."
"And during that period the women were very honorable, they struggled, they refused, and so they deserve a better life," he said, adding they are "asking for justice."
Jill Biden, the US vice president's wife and a keynote speaker at the event, said that in the turbulent Democratic Republic of Congo 1,000 women are raped every day, and 60 percent are gang rapes.
She said the stories of survivors were "heartbreaking," but said that during a recent trip she also found women "turning something that could have broken any one of us ... into a way to help others."
http://www.globalpost.com/dispatch/news/afp/140804/us-summit-pushes-empowerment-women-africa-0
-------------
Six-year-old girl enthralls audience with Qur'an recitation
August 5, 2014
A six-year-old girl enchanted the audience with a Qur'an recitation during a contest held in Riyadh over the weekend.
Abeer Nawab, a grade three student at the Pakistan International School (English section), mesmerized the audience with her unique voice.
The annual "Quirath" (Qur'an recitation) contest was organized by the Pakistan Writers Club (PWC) based in Riyadh.
This year's competition also marked a historic achievement for the PWC, where eight young girls were allowed to participate under the direct supervision of the recently established ladies' chapter.
Abeer was the youngest among the 26 contestants. Participants were given three minutes each and were graded on articulation, pronunciation and presentation.
The contestants were judged by Qari Mohammad Saeed, Qari Ashfaq Hussein, Gaylanee and Mohammad Zakir.
The winners from the boys' side included Abdul Moez Azhar, who came first, Waleed Azhar Abbas (second) and Shoaib Abu Baker (third).
The winners from the girls' side were Fatima Alzahraa Humayyun (first), Nabah Khalid (second) and Abeer Nawab (third).
The PWC has organized the contest every year during Ramadan since 1996 for children under the age of 15.
The evening program began with Qur'anic recitation made by Mohammad Saeed, followed by a poetry recitation in honor of the Prophet Muhammad (peace be upon him), which was read out by Qari Ashfaq Hussein.
The winners were announced jointly by Ashiq Hussein and Wardah Qureshi, convener of the ladies' chapter.
The event concluded with words of appreciation from the chief guest, Ghulam Sarwar Qureshi, who praised the young participants, parents and teachers, for putting in time and effort to strive for excellence.
Other notable speakers included Intezam ul Haq Thanwi and Parween Shamshad Siddique, as well as Saim Mughal, a former contestant and now an engineering student.
Qureshi thanked the parents of the female participants for their untiring efforts in ensuring their daughters were ready for the competition.
PWC president Faiz Al-Najdi offered words of gratitude to the participants and their parents, as well as to the audience and event sponsors. He also thanked members of the PWC and its ladies chapter for working so hard to make the event a success.
Ashiq Hussain, Aymen Zaheer, Rauf Moghal, Zubair Bhatti and Sanobar Sani were mentioned by name during his vote of thanks. He also thanked Shamahsd Siddiqui, Bashir Ahmed Choudhry, Fayaz Ali Khan, Rana Khalid, Waseem, Younus, Faisal Alvi and Javed Iqbal for sponsoring the event.
Participants were handed gift packs from event sponsors and the winners were honored with shields and prizes.
http://www.arabnews.com/news/saudi-arabia/611806
-------------
Domestic Violence is Widespread in Arab Countries
César Chelala
August 5, 2014
Gender violence, manifested essentially as violence against women, is one of the most significant epidemics in the Arab countries today. This kind of violence occurs in practically all countries in the region and affects families of all backgrounds, religions, and social spheres. It affects not only families but societies as a whole.
Worldwide, violence is as common a cause of death and disability as cancer among women of reproductive age. It is also a greater cause of ill health than traffic accidents and malaria put together. Public health experts increasingly consider violence against women a public health issue, one requiring a public health approach.
Various cultural, economic, and social factors, including shame and fear of retaliation from their partners, contribute to women's reluctance to denounce these acts. The lack of effective judicial response to their accusations contributes to their discouragement.
The experience of violence makes women more susceptible to a variety of health problems such as depression, suicide, and alcohol and drug abuse. Sexual violence increases women's risk of contracting sexually transmitted diseases, including HIV/AIDS (through forced sexual relations or because of the difficulty in persuading men to use condoms). It may also lead to various gynecological problems.
The World Organization Against Torture has expressed its concern regarding the high levels of violence against women worldwide. Although provisions related to domestic violence are included in several national policies and laws, there are difficulties in implementing them. According to the World Health Organization (WHO), "nearly half of women who die due to homicide are killed by their current or former husbands or boyfriends."
Public health experts increasingly consider violence against women a public health issue. Studies carried out in the Arab world show that 70 percent of violence occurs in big cities, and that in almost 80 percent of cases those responsible are the heads of families, such as fathers or eldest brothers. Both fathers and eldest brothers, in most cases, assert their right to punish their wives and children in any way they see appropriate.
In recent years, there has been some progress regarding this issue. Tunisia, for example, continues to raise the bar for Arab women's rights in the 21st century. In 1993, Zine El Abidine Ben Ali, who succeeded Habib Bourguiba as president of the country, improved the Code of Personal Status to give more rights to women. Article 207 in the penal code reducing the penalties for honor crimes was also abolished.
In Lebanon, domestic violence is a subject that is still taboo in Lebanese society. In 2009, however, a photographer and women's rights activist, Dalia Khamissy produced, with nine other women, an exhibition of photographs, "Behind the Doors: Through the Eyes of Women Survivors of Violence," which has served to highlight the problem in the country.
In Morocco, the Union of Women's Action (UAF) has organized forums to raise public awareness of violence against women, and lobby local groups to protect victimized women. At the same time, counseling centers have been set up to allow women to talk about their problems and receive help. In Egypt, where the phenomenon is pervasive in society, Beit Hawa (The House of Eve) was founded as the first comprehensive women's shelter in Egypt and the Arab world.
But more work has to be done if this epidemic of violence is going to be controlled. Government and community leaders should spearhead an effort to create a culture of openness and support to eliminate the stigma associated with this situation.
Furthermore, it is necessary not only to enact but also to enforce legislation that criminalizes all forms of violence against women, including marital rape. Laws should be followed up with plans for specific national action.
A report by the U.N. Economic and Social Commission for Western Asia (ESCWA) stated that women's lack of social participation "is primarily attributable to the existence of discriminatory laws, failure to implement the nondiscriminatory legislation that does exist, and a lack of awareness by women of their rights in such matters."
There cannot be true development in the Arab world without women's progress and the recognition of their rights. As the last human development report stated, "The rise of Arab women is in fact a prerequisite for an Arab renaissance and causally linked to the fate of the Arab world and its achievement of human development."
César Chelala, M.D., Ph.D. is an international public health consultant and the author of the Pan American Health Organization publications "Women's Health".
http://thewip.net/2014/07/30/domestic-violence-is-widespread-in-arab-countries/
-------------
Sheikha Fatima applauds Emirati women who signed up for national service
August 5, 2014
Sheikha Fatima bint Mubarak, chairwoman of the General Women's Union, has expressed her satisfaction with the response and enthusiasm of young Emirati women joining national service.
Sheikha Fatima, widow of the founding President Sheikh Zayed, received female officers who gave a presentation on the national service for women.
"We have proudly been seeing young Emirati women thronging recruitment centres to join up and express their loyalty to, and love for, their country, and their readiness to sacrifice for the sake of their country and for protecting its sovereignty, achievements and gains," Sheikha Fatima, was quotes as saying by the state news agency Wam.
"We greet Emirati women for their deep allegiance and genuine belonging, selflessness, generosity and constant readiness to defend the nation and national gains."
Sheikha Fatima noted the strong presence of Emirati women in all the units of the Armed Forces, including Air Force and Air Defence, and their ability to make it to the rank of brigadier.
She thanked all officials of National and Reserve Service Authority for their efforts and reiterated her support for them.
The deadline to register for national service was July 24.
Recruitment centres across the country said they had significant turnout from male and female applicants.
Graduates who have achieved a 90 per cent average or more during the past academic year will have the choice of entering the first batch of conscripts or postponing it until they receive their university degree.
Those with averages lower than 90 per cent will be going in the first batch if the conditions are fulfilled.
Students who have failed can postpone the recruitment until they have passed in the next academic year.
newsdesk@thenational.ae
http://www.thenational.ae/uae/government/sheikha-fatima-applauds-emirati-women-who-signed-up-for-national-service#ixzz39YA7EcxY
-------------
Saudi Arabia beheads maid for toddler murder
August 5, 2014
RIYADH // Saudi authorities beheaded a Nepali housemaid convicted of murdering a two-year-old boy by slitting his throat, the interior ministry said.
The house maid was found guilty of "slaughtering with a knife" the Saudi toddler Osama bin Maeed Al Enzi, the ministry said in a statement carried by SPA state news agency.
The ministry provided no details about the crime.
The maid's execution in the northern city of Arar brings to 16 the number of death sentences carried out this year in the kingdom.
Saudi Arabia executed 78 people in 2013, according to a count by AFP.
http://www.thenational.ae/world/middle-east/saudi-arabia-beheads-maid-for-toddler-murder
-------------
Israeli teens' mental health worsens when Arab-Israeli conflict does
August 5, 2014
As Israel's conflict with Hamas marks the end of its fourth week, a long-term study shows that drawn out Israel-Arab conflicts contribute to mental health problems among Israeli teens
Short bursts of violence have negative effects, but longer conflicts weigh more heavily on the young psyche, according to the study.
Published in the Journal of Traumatic Stress in June, the study evaluated the psychiatric and psychological state of nearly 9,000 Israeli Jewish teens over 14 years, from 1998 to 2011. The result is a kind of historical map of the mental health of a generation of young people.
Overall, the teens in the study were much more psychologically distressed than their American peers, who have been known to suffer angst themselves. The discrepancy was larger during escalations in the Arab-Israeli conflict – especially stretches of heightened rocket fire or suicide bombings – and smaller during periods of relative quiet. Psychiatric symptoms followed the same trend.
"Our study shows that adolescents are not unscarred by the conflict here – they hear sirens, they see buses exploding, they lose loved ones," said Prof. Michelle Slone of Tel Aviv University's School of Psychological Sciences, who coauthored the large, long-term cross-sectional study with Dr. Anat Shoshani from the Interdisciplinary Center in Herzliya. "It's the chronic conflict climate, more than acute violent events, that seems to erode mental health."
The findings have policy implications, the researchers say.
Hitting home
Israel has been in near-constant violent conflict with its neighbors since even before it declared statehood in 1948. The decade and a half of the study was no exception, encompassing periods of terrorism against Israelis, expansion and contraction of Israel's military control of Palestinian areas, two wars, and heavy rocket fire on Israel's northern and southern borders. Nearby, the Arab Spring was erupting and the Iranian nuclear threat was growing.
The researchers gauged the mental health of Israeli Jewish teens in relation to all this violence by annually evaluating different groups at the same schools in northern, central, and southern Israel. The teens were asked about personal experiences of the Arab-Israeli conflict – such as explosions, personal or family member injuries, and damage to property – and screened for psychiatric and psychological disorders.
"We heard examples of just about every way this conflict has touched young people's lives, from reliving bus bombs to suffering from nightmares and fears," said Slone.
Data analysis revealed a correlation between exposure to the conflict and mental health symptoms, especially anxiety, depression, obsessive-compulsive disorder, interpersonal sensitivity, phobias, and paranoia.
To look deeper, the researchers divided their results into eight time periods based on events in the Arab-Israeli conflict. The teens showed the most symptoms during escalations in the conflict: the 2006 Lebanon War with its Hezbollah rocket fire on Israel, Israel's Operation Cast Lead in Gaza and the Palestinian rocket fire that went with it in 2008, and global terrorism, including against Israelis abroad, between 2010 and 2011.
The worst of the worst periods for the teens' mental health were the peak of the Palestinian uprising between 2001 and 2003 and the Hezbollah rocket fire between 2006 and 2007 – drawn-out periods of terrorism rather than short-term wars or military operations. Slone said wars may be slightly easier for teens to handle because there is often a sense of solidarity, meaning, and control. Also, mental health professionals are mobilized to help.
The teens had the fewest symptoms during quieter periods in the conflict.
A generation at risk
As they expected, the researchers found that the teens had more personal experiences of the conflict during escalations than during lulls. These experiences accounted for the association between the conflict and mental health, they found.
In line with previous research, girls seemed more emotionally affected than boys, particularly during escalations in the conflict.
The results emphasize that Israel's violent environment puts its teens at risk for mental health problems, the researchers say. The fallout from the accumulated trauma goes well beyond post-traumatic stress disorder and may include a wide range of disorders, psychological symptoms, and developmental impairment, they say.
Because the Arab-Israeli conflict predates the state of Israel, the researchers were not able to assess the mental health of an unaffected group of Israelis. The study also did not measure whether the high levels of psychological symptoms found among the teen were associated with diagnosable disorders or dysfunction.
So would the end of Operation Protective Edge be good news for the mental health of Israel's teens? That might depend on what comes next. The study indicates that the fundamental problem is the ever-present conflict that forms the backdrop to Israeli teens' lives and sometimes takes center stage, to traumatic effect. Children are resilient, so resolution of the conflict could bring about spontaneous recovery, they say.
In the meantime, the researchers suggest that Israeli public health services should continue to offer psychological and psychiatric support to teens not just during and after escalations in the conflict, but also to prepare them during quieter periods.
http://www.timesofisrael.com/long-conflict-wears-on-teen-psyche-14-year-study/#ixzz39Y6H6aZk
-------------
URL: https://newageislam.com/islam-women-feminism/emirati-women-rules-breastfeeding/d/98433