New Age Islam News Bureau
19 September 2021
• Eight-Year-Old Girl Kidnapped, Raped By Neighbour In Karachi's Outskirts
• Taliban Replace Women's Government Ministry With All-Male 'Virtue' Ministry
• 'Women Make Up Half the Society': In Show of Solidarity, Afghan Boys Refrain From Going to School
• Opportunities Must Follow For Arab Women Who Are Increasingly Pursuing Stem Education
• Bengaluru: Hindu Man Beaten For Giving Lift To Muslim Lady Colleague; 2 Arrested
• Pervert Harasses Woman In Lahore In Gulshan-Ii-Ravi Area
• South African Muslim woman becomes head of oldest media watchdog
• Afghan women officials and diplomats seek asylum as the Taliban targets their jobs
• Radical Pakistan Cleric Booked After Taliban Flags Hoisted At Women's Seminary
Compiled by New Age Islam News Bureau
URL: https://www.newageislam.com/islam-women-feminism/rape-kidnapped-karachi/d/125391
--------
Eight-Year-Old Girl Kidnapped, Raped By Neighbour In Karachi's Outskirts
Staff Reporter
September 19, 2021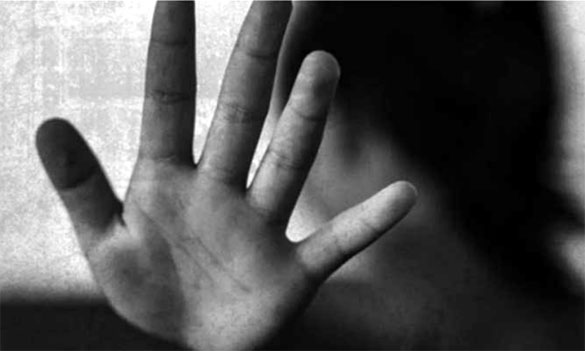 The additional police surgeon said the girl had been subjected to a violent sexual assault as there were several injuries on her body. 1642208— AFP/File
-----
KARACHI: A minor girl was kidnapped and raped allegedly by her 20-year-old neighbour in the outskirts of the city on Saturday, police and hospital officials said.
A police officer said that a man informed Madadgar-15 about the presence of an eight-year-old girl in Soomar Goth near Ayesha Masjid. It transpired that the girl was kidnapped a few hours before by a young man, who allegedly sexually assaulted her and fled.
However, the police claimed to have arrested the suspect and booked him in a case registered on the complaint of the victim's family.
Additional Police Surgeon Summaiya Syed confirmed that the girl was raped. She described it as a "horrible rape case of a minor girl" saying she was examined under anaesthesia by a medico-legal officer.
Malir SSP Irfan Bahadur said the held suspect was a neighbour of the minor girl. She along with her father was asleep on the roof of her home when the suspect kidnapped her early on Saturday morning and subjected her to criminal assault at a nearby plot.
Area SHO Zahid Husain said that Mohammed Mehmood, a transporter by profession, was standing beneath the Nagan Chowrangi flyover when armed robbers riding a motorbike emerged there and tried to snatch his mobile phone. As he put up resistance, the robbers opened fire and fled with the booty.
The man suffered a single bullet wound in the chest and died on the spot. The body was shifted to the Abbasi Shaheed Hospital for medico-legal formalities.
Source: Dawn
https://www.dawn.com/news/1647098/eight-year-old-girl-kidnapped-raped-by-neighbour-in-karachis-outskirts
----------
Taliban replace women's government ministry with all-male 'virtue' ministry
19 September 2021
Afghanistan's Taliban rulers have replaced the women's ministry with an all-male "vice and virtue ministry" tasked with enforcing the group's rigid interpretation of Islam.
The Taliban inside the new ministry said on Saturday they had not been informed about where or if a new women's ministry was being planned.
Also on Saturday, staff from the World Bank's $100 million Women's Economic Empowerment and Rural Development Program were escorted off the grounds.
A program member, Sharif Akhtar, who was escorted out with his staff, was at a loss to explain how or if the program could continue.
On Friday the UN Security Council unanimously approved a resolution stressing that Afghanistan's new Taliban rulers need to establish an inclusive government with "the full, equal and meaningful participation of women and upholding human rights".
It also stresses "the important role that the United Nations will continue to play in promoting peace and stability in Afghanistan".
The resolution, drafted by Norway and Estonia, essentially delays a decision by the Security Council on a new mandate for the UN mission, known as UNAMA, until March 17, 2022, giving members time to assess the actions of the Taliban government in the coming months.
In a joint statement to the council, Norway and Estonia said the resolution "sends a unified message that we stand behind the UN's efforts in Afghanistan going forward".
The resolution ensures that the UN mission can continue to monitor and report on human rights, protecting civilians, violations and abuses against children, "and to support the full, equal and meaningful participation of women in all levels of decision-making".
Source: AAP - SBS
https://www.sbs.com.au/news/taliban-replace-women-s-government-ministry-with-all-male-virtue-ministry/1dccd17e-9860-4251-ac65-e96bb7b42155
---------
'Women Make Up Half the Society': In Show of Solidarity, Afghan Boys Refrain From Going to School
SEPTEMBER 19, 2021
Since Afghanistan's take over by the Taliban and its imposition of a myriad of restrictions on women, some Afghan boys have refrained from going to school in solidarity with the girls of the country who have not yet been called back to school.
As boys made their way to the classrooms, some boys stayed back home asserting that women make up half the society and they will not show up at school until schools for girls are open too, reported the Wall Street Journal.
"Women make up half the society… I will not show up at school until girls' schools are open too," Rohullah, an 18-year-old student of Class 12, was quoted as saying by WSJ.
The Taliban education ministry on Friday ordered the reopening of boys' secondary schools while the reopening of girl's schools was still shrouded in mystery. "All male teachers and students should attend their educational institutions," a statement, issued late Friday, stated.
Taliban spokesperson Zabihullah Mujahid told the local Bakhtar News Agency on Saturday that arrangements were being made to reopen girls' secondary schools but he gave no date.
Talking to Reuters, a teacher at a private school in Kabul informed of a host of changes that were made before reopening the schools. "Girls study in the morning and boys in the afternoon. Male teachers teach boys and female teachers teach girls," said the teacher. Some teachers said that girls who are low in spirits are still contemplating if they want to resume school.
"The education of girls is fixing a generation. The education of boys may affect a family but the education of girls affects society," said the school's principal, Mohammadreza. "We are very closely following the matter so that girls can resume their education and complete their studies."
Meanwhile, the UN expressed that it is 'deeply worried' for the future of girls' schooling in Afghanistan. "It is critical that all girls, including older girls, are able to resume their education without any further delays. For that, we need female teachers to resume teaching," Unicef said.
Though, the Taliban have said they will not enforce the fundamentalist policies like their last rule, the future of women's rights and freedom in Afghanistan still remains questionable.
Source: News18
https://www.news18.com/news/world/women-make-up-half-the-society-in-show-of-solidarity-afghan-boys-refrain-from-going-to-school-4219835.html
----------
Opportunities Must Follow For Arab Women Who Are Increasingly Pursuing Stem Education
September 19th, 2021
In higher education institutions throughout the Arab world, there exists a significant gender gap among the student population – one that favors Arab women.
According to The Arab Gender Gap Report 2020 published by the United Nations Economic and Social Commission for Western Asia (ESCWA), a higher percentage of women are enrolled in higher education programs compared to the percentage of men at the standard tertiary age, in most Arab countries. The greatest gender gap can be observed in Qatar, where enrollment statistics favored women with 47 percent compared to 6 percent of men in higher education programs in 2016.
Arab women are not just pursuing degrees; they are pursuing education in scientific fields and at an increasing rate too. The report also detailed that there were in the United Arab Emirates and Kuwait four times more female graduates than male graduates in science-related disciplines.
According to Dr. Buthaina Al Ansari, accomplished Qatari businesswoman and jury member on Stars of Science season 13, these high rates of Arab women in the STEM fields underline their long-standing commitment to the region's development. "Many of us are now encouraged to pursue our scientific aspirations, but our drive to improve the lives of those around us and add to the region's wealth of knowledge have always been present," she said.
Jury member Dr. Al Ansari knows the importance of empowering Arab women looking to contribute to their communities. She previously served as a member on the boards of the Arab International Women's Forum and the Qatari Businesswomen Forum.
Dr. Al Ansari's commitment to supporting Arab women earned her recognition throughout the region where she was listed among the most Powerful Arab Women and was named Businesswoman of the Year 2011.
However, this uptick in female engagement with STEM education has not yet been translated in greater representation in the workforce. According to the UNESCO Science Report 2021, four Arab countries – Algeria, Egypt, Kuwait, and Tunisia – have achieved gender parity in the number of scientific researchers across all disciplines, with at least 45 percent of researchers being women. In the fields of engineering and technology alone, Kuwait managed to achieve parity; approximately 47 percent of researchers were women.
Engineer Sylia Khecheni, a Stars of Science alumna, is currently an Applied Research Project Manager at Ibtechar in Qatar after having worked as an R&D manager at Algerie Telecom. Sylia noted that women face multiple obstacles when it comes to finding work in these industries.
She said: "In general, jobs in the STEM-focused fields are quite limited for both Arab men and women. But men have the advantage as, for example, in Telecommunications & Networking, maintenance field jobs are the most requested and constitute a majority of the available jobs but target mainly men. It can be very difficult for a woman to find a place in these industries.
"Having more women in the field of STEM is crucial and is especially important to broaden our horizons and ensure sustainable development. We must continue to create more opportunities for women in these sectors to ensure that we are benefitting from female talent. I am optimistic about the future of women in STEM."
Stars of Science, the Qatar Foundation TV initiative is designed to help address this issue. The show has invited Arab innovators like Khecheni from across the region to compete on the show. To date, 320 women have participated in the show's casting across all its 13 seasons, and 29 women have competed as part of the show's Top Eight.
Khecheni participated in Season 10 of the show, with her invention, SkyCloak, the Home Privacy Drone Blocker. This device detects commercial Wi-Fi or radio-controlled drones before jamming remote control signals and blocking any live video transmissions within a specified area. Khecheni won third place and garnered enough support to continue working on SkyCloak after her time on the show.
Along with her team, she carried on with the development of SkyCloak and has successfully reached a third version MVP prototype that has been tested on over 50 different drones manufactured by 18 different vendors. She also managed to add to their block list some drones from the Category B.
Khecheni took home the grand prize and special recognition from the jury at the 2020 International Invention Fair of the Middle East, the largest specialized exhibition of inventions in the region hosting more than 60 nationalities and hundreds of inventions. Additionally, she acquired a patent for her innovation in April 2021.
"Stars of Science has always inspired Arab youth to wield their engineering and research expertise in service of their communities. Through women like Sylia, girls and women from across the region can hopefully be inspired to join the world of innovation and bring their own ideas to life," said Dr. Al Ansari.
As more and more women continue to enter tertiary education in pursuit of degrees in the STEM fields, the region will have access to an invaluable resource of human expertise. Initiatives like Stars of Science are important to ensuring that Arab women will continue to have opportunities as engineers, scientists, researchers, and more.
Watch the new Season 13 of Stars of Science on seven TV channels in the region and online, every Friday and Saturday starting from September 10 to October 22, where Professor Fouad Mrad – an expert on technology and innovation in the Arab world – will preside over a new crop of Arab innovators alongside new jury members Dr. Buthaina Al Ansari, an accomplished Qatari businesswoman, and Associate Professor Dr. Walid Albanna, winner of the show's Season 10.
Source: Al Bawaba
https://www.albawaba.com/business/pr/opportunities-must-follow-arab-women-who-are-increasingly-pursuing-stem-education
-----------
Bengaluru: Hindu man beaten for giving lift to Muslim lady colleague; 2 arrested
By Prathima Nandakumar
September 19, 2021
In a case of moral policing, the Bengaluru City Police on Sunday arrested two persons for accosting a biker and his female colleague on Saturday evening when the duo was riding back home after work.
The miscreants had waylaid the bike near the Dairy Circle on Bannerghatta Road and objected to the burqa-clad woman traveling with a Hindu youth.
In video footage posted on social media, the accused can be seen hitting the biker, a bank employee, for offering to drop the woman home and warned him against riding with any Muslim woman. The accused demanded to know who the woman's family members were and forced her to part with her husband's phone number. They also called the husband to enquire whether he was aware of his wife getting dropped home on a colleague's bike and expressed their displeasure on finding that the woman's family was aware of it.
When the woman demanded to know what wrong she had committed, they told her she was free to go anywhere but without her burqa, as she would bring "disrepute" to the community.
The accused told the woman that they had given a clear message on social media on what was unacceptable behaviour several times, yet she had dared to ride with a man from a different community. The men later forced the lady to get off the bike and hailed an autorickshaw and sent her home.
After the video went viral on social media, the police identified the accused based on the phone number that was recorded in the phone belonging to the woman's husband (when the accused had called him to complain about his wife).
City police commissioner Kamal Pant tweeted, "Acting swiftly, @BlrCityPolice has identified and secured two accused persons for assault on a bike rider traveling along with a woman of a different faith. A case is registered and firm legal action is initiated."
Chief Minister Basavaraj Bommai tweeted saying his government would deal with such incidents with an iron hand. "In connection with the case of assault on a man travelling with a woman of different faith, @BlrCityPolice has acted swiftly, identified, secured 2 accused persons, registered case & legal action is initiated. My Govt deals with such incidents with an iron hand."
Pramod Mutalik, founder of Srirama Sene, condemned the incident and said, "It is systematic ploy to single out Hindus and spread animosity between communities. There are many Muslims running businesses even outside the temples under Hindu names too. They depend on Hindu customers to earn money. But they are opposed to a Hindu youth extending help to a Muslim woman."
Source: The Week
https://www.theweek.in/news/india/2021/09/19/bengaluru-hindu-man-beaten-for-giving-lift-to-muslim-lady-colleague-2-arrested.html
--------
Pervert Harasses Woman In Lahore In Gulshan-Ii-Ravi Area
Staff Reporter
September 19, 2021
LAHORE: In a brash act of what appears to be exhibitionism, a young man stripped himself in front of a woman outside her home in Gulshan-i-Ravi area and fled the scene.
The despicable act by the man, who had apparently been stalking the woman on a bike, was recorded by a closed-circuit TV (CCTV) camera. But, because of the poor quality of the CCTV equipment installed in the street near the woman's Tauhid Park house, neither the offender could be recognised, nor the registration number of his bike was visible in the footage obtained by police.
Shocked by the sick gesture, the woman rushed inside the house, returning with her husband after a short while, but by the time the offender fled the scene, the footage showed.
The area residents called the police which confirmed the incident after obtaining the footage that was of little use because of its poor quality. The police, however, registered a case against the unknown man on the complaint of the woman's husband, Salahuddin Butt.
In the FIR, the complainant said his wife was returning home after dropping her children at the school when the incident occurred.
The footage later went viral on the social media which reminded the recent case of harassment of a woman at the Greater Iqbal Park by over 400 people.
ThBengaluru: Hindu man beaten for giving lift to Muslim lady colleague; 2 arrestede area residents condemned the incident, demanding early arrest of the offender and amendment to the existing laws to apply non-bailable sections in the cases of sexual harassment.
A senior lawyer, Ghulam Mustafa Chaudhry, regretted that the laws covering acts of sexual harassment generally did not prescribe any strict punishment for teasing of women etc.
The police said they were trying to get footage of other CCTV cameras installed in the area to trace the bike and the culprit.
Source: Dawn
https://www.dawn.com/news/1647111/pervert-harasses-woman-in-lahore-street
---------
South African Muslim woman becomes head of oldest media watchdog
DAOUD KUTTAB
September 18, 2021
VIENNA: South Africa's leading media figure has been elected as the 35th chairperson of the International Press Institute, the world's oldest media watchdog.
Khadija Patel, an investigative journalist and fourth-generation Muslim of Asian background, became the first woman, first non-European/American and first Muslim to ever become chair of the prestigious organization.
Set up in 1950 in New York City by 34 male editors and publishers and one female editor, the Vienna-based press institute has, in addition to Khadija, two other women in leadership positions: Italian Barbara Trionfi as executive director and Jordanian Etaf Roudan as an executive board member.
Speaking at the Vienna City Hall, Patel related her upbringing in South Africa where Muslim women were not encouraged to enter the media field.
"I was 12 when I told my English teacher that I wanted to become a journalist," Patel told fellow journalists from around the world. "After a long pause, my teacher said journalism is not an appropriate career for Muslim women."
In addition to becoming an investigative journalist, Patel was editor in chief of South African's Mail & Guardian and is now active in supporting young journalists in her position as head of programs for South Africa's International Fund for Public Interest Media.
Speaking about the profession, Khadija said being a journalist is the best job in the world. "The pay is not great, but it brings joy to its practitioners. Stories about repression, stories about abuse of power, stories about corruption need also to exist.
"We are complex beings. Our experiences are complex because there is no singular Hungarian or South African or Belarusian experience. Despite the complexity, journalism does allow us to understand each other better to bring joy to each other.
"For me, it is a bridge to inform, and at its most basic level, it is a bridge for each other. In a time when hatred abounds, journalism allows us to be nice to each other and to bring joy to each other."
Patel told Arab News: "I'm humbled by the volume of support that has greeted the news of my election to this position. I hope that I can repay that support by ensuring the IPI is led well during a particularly trying time for journalists around the world. And I hope we can inspire new generations of journalists around the world to do the same."
Trionfi said: "We are thrilled to welcome Khadija Patel as IPI's new board chair and greatly look forward to working with her to address the challenges facing independent journalism across the globe.
"It is no surprise that Khadija earned the trust of her fellow board members to take over the chair position, and her deep experience as a journalist and editor make her perfectly suited to this role."
Source:Arab News
https://www.arabnews.com/node/1931071/media
----------
Afghan women officials and diplomats seek asylum as the Taliban targets their jobs
Sonia Sarkar
19 Sep, 2021
Last week, when the newly appointed Taliban foreign minister called the ministry staffers for a briefing, a female desk officer hoped she would be able to retain her job and return to work.
The desk officer, who did not want to be named, had served in the previous Afghanistan government for three years and was expecting to be posted overseas this year. But the Taliban takeover left her and other women colleagues worrying about the future of their careers.
On Thursday, all hopes were dashed after the Taliban decree circulated on social media stating all women occupying senior posts in government offices to resign.
"My next promotion – which was supposed to be a posting at an Afghanistan embassy abroad – was due this month," the Kabul-based desk officer told This Week In Asia.
"But I don't see that coming my way any more, because the Taliban don't want women to pursue their careers. My education and professional experience will be wasted, if I remain alive under Taliban rule at all."
While the Taliban claimed it would offer amnesty to everyone who had worked with the previous Afghan regime, many female politicians, government officials and diplomats have sought asylum in places including the United States, Canada, Germany, Italy and Austria.
Those who have escaped to neighbouring countries such as Pakistan, Iran, Uzbekistan and India have continued to seek asylum in Western countries because they feel they will be safer there.
A female member of the previous Afghan parliament, who was last month evacuated to an undisclosed location from Kabul, anonymously told This Week In Asia that Western nations should prioritise the safety of women government workers.
"The West must consider their cases with priority as they cannot return to Afghanistan due to the double threat from Taliban – first, because they were government officials, and secondly, because they are women," she said.
Since the takeover on August 15, the Taliban has killed a woman for not covering her head, beaten up women in public for carrying out protests against them, and segregated female students from their male classmates in Kabul university.
The education ministry of Taliban allowed boys studying in secondary classes to go back to school on Saturday along with their male teachers but there was no mention of the girls studying in those grades. Later, Taliban told CNN that they are working for a secure transport system for girls.
It has also replaced the Women's Affairs Ministry with the Ministry for Preaching and Guidance and the Propagation of Virtue and the Prevention of Vice forcing former women employees of the erstwhile Women's Affairs Ministry to protest outside the building.
The staff of the World Bank's US$100 million Women's Economic Empowerment and Rural Development Programme, which used to run out of the same ministry, were escorted off the grounds.
Sayed Zekrullah Hashimi, a Taliban spokesperson, last week said that it was "not necessary" for a woman to be in cabinet, and that the role of women in Afghanistan was to "give birth" and "educate children with Islamic ethics".
But the former female parliamentarian said since the Taliban was looking for "international legitimacy", there was a chance it could gradually include women in the cabinet if it felt enough "pressure from the international community".
This Week In Asia contacted Suhail Shaheen, another Taliban spokesperson, to elaborate on the decree asking senior women officials to resign from government posts, but he did not respond.
A 2021 study by the World Bank stated that women above 15 years in Afghanistan accounted for 22 per cent of the labour force in 2019, as opposed to 15 per cent in 2009.
A WhatsApp group run by about 250 officials and diplomats from the previous Afghan foreign ministry has been flooded with messages concerning their future career prospects, the uncertainty over achieving political asylum, and the safe evacuation of family members who have been left behind in Afghanistan.
A female Afghan envoy working at the UN headquarters in Geneva, who declined to give her name, said she would urge the international community not to recognise the Taliban as a legitimate government.
She added that the Taliban would kill her if she returned to Afghanistan, because they had no tolerance for educated and independent women, especially those who had worked with the former government.
"But I will continue to document the humanitarian crisis back home for the UN to ensure that the world keeps its focus on Afghanistan," she said.
Meanwhile, the female foreign ministry official whose dream of an overseas posting was dashed, said she and other women colleagues sought help from senior Afghan diplomats based in Western countries to push their cases for asylum, but had not received much help.
"They are helping their own family members and fellow senior diplomats to get asylum. Unfortunately, most women are junior diplomats," she said.
The worst part, she added, was that the previous Ashraf Ghani government took away many diplomatic passports days before the Taliban seized power, and only a few figures who had a closer relationship to the regime got them back.
An Afghan woman passes by the building of former Ministry of Women Affairs, which has been replaced with the Ministry of Vice and Virtue. Photo: EPA-EFE
A month after the Taliban has taken power, most Afghan embassies are either already cash-starved or will no longer have the funds to pay the wages and rent of workers by next month, as the Taliban has not released any money to them.
Although Taliban foreign minister Amir Khan Muttaqi, last week said in a press conference that messages had been sent to all Afghan embassies telling them to continue work, many diplomats abroad said they had received no communication as yet.
A source at the Afghanistan embassy in Rome said the Taliban administration this week sought information about the details of all employees – including diplomats, technical and local staff – which Ambassador Khaled Ahmad Zekriya, who refused to recognise the Taliban cabinet, did not divulge.
The source said the embassy had three weeks ago told staffers their salaries would be paid until September 21 – which is the end of the month of Sunbulla in the Afghan calendar year 1400 – and their rents would be covered until October 15.
Mohammad Fahim Kashaf, who was serving as the First Secretary and Consul at the embassy, said Khaled "sacked" him earlier this month and prohibited his entry into the embassy because he had alleged the ambassador was "trying to withdraw money" from bank accounts belonging to the previous Afghanistan government, in a bid to flee to the US.
Zekriya told This Week in Asia that he did not have the "sole authority" to withdraw money from the bank accounts that are under the name of the Islamic Republic of Afghanistan.
According to Zekriya, Kashaf's termination letter was signed on September 2 by the previous Afghan deputy foreign minister, Mirwais Naab, upon the instruction of the foreign minister at the time, Mohammad Haneef Atmar. At that time, the Taliban had not formed its cabinet.
"Kashaf was terminated because he insulted and nullified the authority of the Islamic Republic of Afghanistan, the Ambassador, the State and its symbol – the flag. This is considered a diplomatic mutiny," Zekriya said. "Without my permission, he also entered my residence and created anarchy in the workplace."
Stressing that he "loves his country and flag", Kashaf insisted his dismissal was "invalid" because Afghanistan did not have a legitimate government when his employment was terminated.
Source: Scmp
https://www.scmp.com/week-asia/politics/article/3149312/afghan-women-officials-and-diplomats-seek-asylum-taliban-targets?module=perpetual_scroll&pgtype=article&campaign=3149312
----------
Radical Pakistan cleric booked after Taliban flags hoisted at women's seminary
19th September 2021
By PTI
ISLAMABAD: Pakistan police have registered a case against a prominent radical cleric and several others after the flags of the Afghan Taliban were found hoisted on the top of a women's seminary here run by him, according to a media report on Sunday.
The white flags of the Afghan Taliban were spotted on the rooftop of the Jamia Hafsa, a women's madrasa in the capital, on Saturday, Dawn newspaper reported.
After receiving information, the district administration sent a police contingent, including an anti-riot unit, which cordoned off the seminary.
A case was registered against Maulana Abdul Aziz -- who is the cleric of the famous Lal Masjid (Red Mosque)-- his collaborators as well as seminary students under the Anti-Terrorism Act (ATA) and different sections of the Pakistan Penal Code (PPC), the report said.
Officers of the capital administration said Aziz openly threatened the police, who arrived at the seminary to remove the flags, with dire consequences by using the name of the Afghan Taliban.
Some people affiliated with the seminary, including Aziz, also displayed weapons.
The seminary students and teachers also challenged the police and taunted them with remarks, sparking tension in the area.
"Area cleared, flags removed, case registered," the deputy commissioner Islamabad wrote on his Twitter handle.
This was the third time since August 21 the Afghan Taliban flags were hoisted on the seminary.
Earlier, at least five white flags were found installed on the rooftop of the seminary.
Hoisting of any flag is not a crime, as no law addresses the issue or under which legal action can be taken, the officers said, adding that the cleric took advantage of the legal lacuna.
However, hoisting flags of the Afghan Taliban on the building spread terror and insecurity among the residents, they said.
Aziz, who survived a military operation against the Lal Masjid in 2007, often violates local laws but always gets off scot-free as the government is afraid of extremist backlash in the country.
Source: New Indian Express
https://www.newindianexpress.com/world/2021/sep/19/radical-pakistan-cleric-booked-after-taliban-flags-hoisted-at-womens-seminary-2360893.html
-----------
URL: https://www.newageislam.com/islam-women-feminism/rape-kidnapped-karachi/d/125391
New Age Islam, Islam Online, Islamic Website, African Muslim News, Arab World News, South Asia News, Indian Muslim News, World Muslim News, Women in Islam, Islamic Feminism, Arab Women, Women In Arab, Islamophobia in America, Muslim Women in West, Islam Women and Feminism