New Age Islam News Bureau
01 January 2022
• Jamila, 28, Former Afghan Female Soldier: 'I Am So Afraid' Under Taliban
• Canada To Take In Female Afghan Judges From Greece
• Muslim Women's Group Spread Some Festive Cheer By Donating Gifts To Milton Keynes Charity
• Women-Led Muslim Org Takes Kids Of Different Faiths To Bandra's Mt Mary Church
• Female Collective Aims To Revive Traditional Najdi Building Styles In Riyadh
• Top Eight Saudi Women's Football Teams To Contest National Championships On New Year's Day
Compiled by New Age Islam News Bureau
URL: https://www.newageislam.com/islam-women-feminism/egyptian-prosecutors-ola-qaradawi/d/126081
--------
Egyptian Prosecutors Release Yusuf al-Qaradawi's Daughter, Ola Qaradawi, After 4 Years In Jail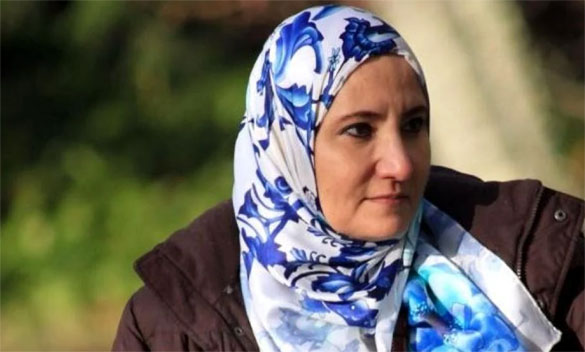 Ola Qaradawi, 60, was released after four years in pre-trial detention (Social media)
-----
Diana Chalhoub
31.12.2021
An Egyptian prosecution decided on Friday to release the daughter of prominent Muslim scholar Yusuf al-Qaradawi after spending four years in prison.
Egypt's official MENA news agency quoted an unnamed official source as saying that public prosecutors on Friday "decided to release Ola Qaradawi, pending investigations."
"The case includes a number of Brotherhood leaders, as the defendants face accusations of participating in the implementation of terrorist operations targeting the security forces and disrupting the work of state institutions," the agency said.
The case, in which the country's Public Prosecution Office charged Ola Qaradawi with "joining a terrorist group and financing terrorism," is the second case against her since her arrest, as well as that of her political activist husband, Hossam Khalaf, more than four years ago.
On June 30, 2017, Egyptian authorities arrested the two, with their detention renewed periodically since then.
On more than one occasion, Ola's defence team quoted her assertion during the investigation sessions that she "has not committed any act in violation of the law and that her arrest and detention throughout this period is just because she is the daughter of al-Qaradawi."
Al-Qaradawi, a Qatari citizen of Egyptian descent, is the chairman of the International Union of Muslim Scholars. He has written 120 books and is widely regarded as one of the most influential Muslim scholars in the world.
Source: Anadolu Agency
https://www.aa.com.tr/en/middle-east/egyptian-prosecutors-release-yusuf-al-qaradawis-daughter-after-4-years-in-jail/2462451
--------
Jamila, 28, Former Afghan Female Soldier: 'I Am So Afraid' Under Taliban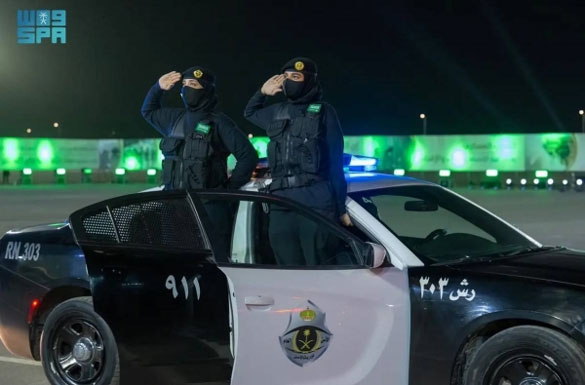 FILE - Newly-graduated female Afghan National Army (ANA) officers march during a graduation ceremony at the Afghan National Army training center in Kabul, Aug. 24, 2014.
-----
December 31, 2021
WASHINGTON —
Afghan women who served in the country's military are speaking out about how their life has changed under the Taliban.
"I feel like I am in prison," said Jamila, 28, a former Afghan military officer in the western city of Herat. "I have to be at home. I can't work or go out. I am so afraid."
More than 6,300 women served in the former Afghan National Defense and Security Forces (ANDSF). Now they face not only threats to their life as former members of the military but also the Taliban's imposed restrictions on their gender.
"We have no hope that things would change. I do not think that Afghan military women have any future under the Taliban," said Jamila, who did not want her real name to be revealed for fear of reprisals.
The Taliban, who seized power after the Afghan government collapsed on August 15, have imposed repressive rules on women, including banning women from work, secondary education, and long-distance travel.
Human Rights Watch and the United Nations accused the Taliban in November of the summary killing of more than 100 former Afghan security officials despite the group's promise of general amnesty.
Jamila served for 10 years in the 207th Zafar (Victory) Corps of the Afghan National Army, headquartered in Herat province. She says she now hears news every day of someone else who was killed or disappeared.
"I fear that they (the Taliban) might find me and kill me," she said.
Despite assurances from senior Taliban leaders that the group plans no retribution killings, Jamila said their word cannot be trusted.
The more than 6,300 women who served as security forces were a small fraction of the country's 300,000-strong force, but their careers represented a significant cultural shift for the conservative country.
Washington's Special Inspector General for Afghanistan Reconstruction, or SIGAR, reported in July that 4,253 women served in the police, 1,913 in the army and 146 in the air force.
Living in fear
Now, some of them are on the run.
"We have been moving from one place to another to avoid being identified," Jamila said.
Serving in the Afghan military was always a significant risk for the women, whose families sometimes opposed their work.
"Despite the enormous obstacles," said a SIGAR report in February 2021, Afghan women continued to join ANDSF "often at a great personal risk."
Jamila, a mother of two, said that her family had opposed her joining the army. And, she said, they blame her for the hardships they now face.
"They are telling me that you joined the army and that is why our lives are in danger."
Before the fall of Kabul to the Taliban, many women, government employees and social activists were killed in targeted attacks.
Of the seven Afghan women who were posthumously given the U.S. State Department's 2021 International Women of Courage Award, three were working with Afghan security agencies.
A U.S. State Department press release issued in March 2021 stated that honorary awards were given "to seven leaders and activists from Afghanistan who were assassinated for their dedication to improving the lives of Afghans."
Jamila said that after the Taliban takeover, some of her colleagues had escaped to Pakistan and Iran, but most of them remain in Afghanistan, living in fear.
"The majority could not flee because they do not have money (or) passport, or (are) having other problems," Jamila added.
'We fought them'
"I had no choice but to escape to Pakistan," said a former Afghan army officer, 25, who did not want her identity to be disclosed for safety reasons.
The former officer, who was also posted in the Zafar Corps in Herat, said that she had to escape just after the fall of the city into the Taliban's hands. "I went together with a family of my relatives and crossed to Pakistan."
She said that most of the women who had served in the military in her province were in danger since "we fought them. They wanted to kill us, and we wanted to kill them."
She does not see any future for her fellow female veterans in Afghanistan, she said. "Forget about the idea that they will let us go to work. They do not even let girls go to school. They do not accept women to be part of the society."
The Taliban's position on women's rights had not changed from what she had heard about the group's repressive rules in the 1990s, she added.
Under the Taliban, in the late '90s, women were denied education and employment. The militant group also forced women to cover themselves from head to toe and prevented women from leaving their houses without a male companion.
After the fall of the Taliban in 2001, Afghan women made some achievements. About 3.5 million girls were going to schools. About 30 percent of the civil servants and around 28 percent of parliamentarians were women.
Afghan women's rights activists worldwide have been protesting the Taliban takeover, which has curbed the rights and freedoms that Afghan women achieved over the past 20 years.
On Tuesday, dozens of women took to the streets of Kabul, demanding work, food and education.
Call for help
"No one cares about us right now," said the former army officer, adding that "NATO was supporting us. We were encouraged to join the army, but now we are forgotten."
She called on the international community to help relocate those women whose lives are at risk under the Taliban.
Hosna Jalil, Afghanistan's former deputy minister for women affairs who also served as deputy interior minister from December 2018 to January 2021, said that Afghan women who were working in the security sector are at great risk.
"Women (in the security sector), because their number was low and they can be identified easily, I think they are more vulnerable," she said.
Initiatives are underway to relocate some of the former Afghan military women to a safer place, Jalil said, "but the process, to tell you honestly, is very scattered and slow."
"And this is the reason that we lose them one by one," Jalil said, referring to the targeted killings of former Afghan military personnel.
Source: VOA News
https://www.voanews.com/a/former-afghan-female-soldier-i-am-so-afraid-under-taliban-/6376154.html
--------
Canada to take in female Afghan judges from Greece
01 Jan 2022
Spokesperson of the immigration minister of Canada has said that the country will resettle female Afghan judges who are now living in limbo in Greece after they were evacuated from Afghanistan.
The people that total 230 people also include family members of the judges.
In addition, the ministry is also willing to resettle unspecified numbers of gay, lesbian, transgender, bisexual, queer who had been referred by a third-party aid organization.
Though the specific date of taking in the people is not clear, it is said that the judges along with their family members will be resettled in 2022.
Canada has so far resettled 3,915 Afghans in connection with the Canadian government and 2,535 others on humanitarian grounds.
The country has pledged to take in up to 40,000 Afghan refugees but the exact date has not been given yet.
Tens of thousands of Afghan people fled their country after the Taliban recaptured power and during the US chaotic withdrawal from Kabul International Airport.
Source: Khaama Press
https://www.khaama.com/canada-to-take-in-female-afghan-judges-from-greece-74587/
--------
Muslim women's group spread some festive cheer by donating gifts to Milton Keynes charity
By Olga Norford
31st December 2021
Members of the Ahmadiyya Muslim Women's Association have been able to spread some festive cheer by donating Christmas gifts to Milton Keynes charity MK ACT.
Independent fundraising meant the Milton Keynes based group was able to generously donate 49 Christmas gifts suitable for various age groups which were distributed to families to add some festive cheer over the Christmas holiday.
MK Act is a charity which focuses on aiding and supporting families that have suffered from fear and other such issues resulting from domestic abuse. It has, for more than 45 years, provided safe, emergency accommodation for those affected and their children, providing a fresh start and helping them to reintegrate into society.
Currently they are providing refuge for 28 families, including 56 children. The resilience of such persons is incomparable and the support that the charity provides for them with is vital in assisting them to move past the trauma they have endured.
A spokesman for Ahmadiyya Muslim Women's Association, said: "In Islam, the giving of charity is repeatedly given great importance throughout the Holy Quran. The hallmark of a true Muslim is that he should care for all of God's creations and should comfort and support those in need.
"Not only this but Islam also gives clear instruction to safeguard and protect women in society. As such the Milton Keynes branch of the Ahmadiyya Muslim Women's Association (AMWA), also called Lajna Ima'illah, have worked in partnership with MK Act since early 2017 to donate for various events.
Source: Milton Keynes
https://www.miltonkeynes.co.uk/lifestyle/christmas/muslim-womens-group-spread-some-festive-cheer-by-donating-gifts-to-milton-keynes-charity-3511466
--------
Female collective aims to revive traditional Najdi building styles in Riyadh
December 31, 2021
RIYADH: Newcomers to Riyadh who visit At-Turaif, the historic district in Diriyah and the original home of the Saudi royal family, are invariably enchanted by the many mud brick buildings made in traditional Najdi architectural style.
These eye-catching structures, with their geometric motifs, triangular windows and golden colors that echo the desert landscape, rise from At-Turaif's narrow streets, offering a reminder of the Kingdom's origins.
Even amid Riyadh's drive toward urban growth — in line with Saudi Arabia's Vision 2030 economic reform program — Najdi architecture can still be found in certain areas of the Saudi capital.
The traditional architectural style found throughout the limestone plateau of Najdi, the geographic center of Saudi Arabia, is in many ways a focal point of Saudi heritage.
Now, as Riyadh steps up its urban development, a new design and architectural collective called Um Slaim, led by Saudi female architects Sara Alissa and Nojoud Al-Sudairi, aims to preserve and maintain Najdi architecture.
The collective, launched in early December, is named after the historic neighborhood of Um Slaim in Riyadh, known for its Najdi-style buildings.
"The Um Slaim project stems from the urgent need to protect the identity and social history of this part of the city in the face of redevelopment and gentrification," Alissa told Arab News.
"We named ourselves Um Slaim as it was our first site of research into early Najdi architecture."
The collective collaborates with other artists and architects to investigate the displacement of Najdi architecture as contemporary designs and styles gain precedence in Saudi Arabia.
The pair opened their "research lab," situated between Al-Murabba and Al-Futah, in early December.
Many residents in the area, mostly migrant workers, continue to live in the original adobe structures found there.
"During the 1970s, many people left these buildings and moved north in Riyadh during the urban expansion of the city," said Alissa. "We wanted to understand this architectural shift, not just the sociocultural shift, but architecturally. What happened? How did we move from mud-brick construction to concrete structures?"
The pair believe that a contemporary Najdi language is needed in Saudi architecture today.
"To establish this, we needed to understand what Najdi is," said Alissa.
For the launch, artworks and film were shown at the Um Slaim lab. These included "Tamwenat," a wall installation by Saudi female artist Maha Malluh that features everyday items collected from local markets to showcase the various ethnicities in central Riyadh.
"My Mother's Map," a short film by Tarfa Fahad, tells the story of the artist's mother, revealing the urban landscape through her early life and childhood memories in old central Riyadh. The film takes viewers into her home and along the main roads planned by her father, known as "Riyadh's engineer."
Najdi architecture's regional variations can be seen in domestic, religious and administrative Najdi buildings, with major stylistic aspects shared by all structures.
"Najdi architecture combines three main factors that solidify its harmony with the natural environment and influences its urban morphology: The need to respond to the hot desert climate, the need for privacy in residential buildings, and the need to use locally available materials such as mud brick, stone and wood," Alissa said.
In contemporary adaptations, Najdi buildings are characterized not only by traditional materials, but also their use of thermal and environmental elements.
"We have always been passionate about the essence of materials, where they are found, our natural surroundings, and the context of an architectural site," Alissa said.
As well as examining the effects of urban expansion in central Riyadh and celebrating the cultural diversity in the capital's old neighborhoods, the Um Slaim Collective is determined to explore the relationship between architecture and its surrounding environment, with new research into the preservation of architectural heritage through sustainable constructions.
Source: Arab News
https://www.arabnews.com/node/1996156/lifestyle
--------
Top eight Saudi women's football teams to contest national championships on New Year's Day
December 31, 2021
King Abdullah Sports City in Jeddah will welcome the eight top women's football teams in Saudi Arabia on New Year's Day as they compete for the national championship of the inaugural Regional Football League.
The 16-team competition — organized by the Saudi Arabian Football Federation (SAFF) — was split into three divisions, with the top three teams in the Central and Western regions and the top two from the Eastern region qualifying for national championships.
Central champions Al-Yamamah, Western champions Jeddah Eagles and Eastern title winners Eastern Flames will be among the favorites for the tournament. Miraas, The Storm, Sama, Al-Mamlaka and Challenge Al-Tahadi are the five other teams competing.
The championship kicks off on Saturday with two matches, Al Yamamah play Miraas at 6 p.m. local time, and at 9 p.m. Jeddah Eagles face Sama.
Sunday, January 2 will see The Storm face Al-Mamlaka, and Eastern Flames taking on Challenge Al-Tahadi.
The final will be played at 9 p.m. on Saturday, January 8.
Source: Arab News
https://www.arabnews.com/node/1996001/sport
--------
URL: https://www.newageislam.com/islam-women-feminism/egyptian-prosecutors-ola-qaradawi/d/126081
New Age Islam, Islam Online, Islamic Website, African Muslim News, Arab World News, South Asia News, Indian Muslim News, World Muslim News, Women in Islam, Islamic Feminism, Arab Women, Women In Arab, Islamophobia in America, Muslim Women in West, Islam Women and Feminism