New Age Islam News Bureau
22 May 2018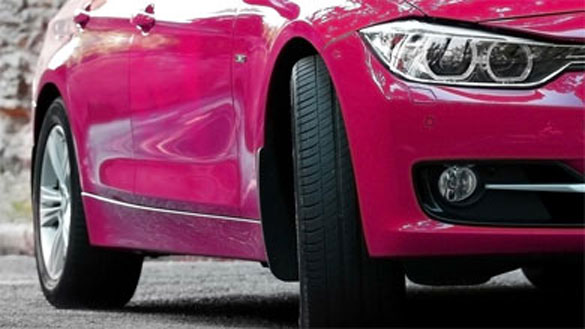 Women buyers are keen on registering the cars under their names, to ensure their ownership of the vehicles. (Shutterstock). Saudi women are selecting the colours of their new cars, as they prepare to officially drive on streets next month.
-----
• Israel Segregates Arab, Jewish Women in Maternity Wards
• Ahead Of First Official Drive Next Month, Saudi Women Choose Favourite Car Colours
• Pakistan's New Law Encourages Women Participation in Elections: Report
• French Muslim Student Maryam Pougetoux Hits Back Over Headscarf Claims
• 'They Deserve No Mercy': Iraq Deals Briskly With Accused 'Women of Isis
• Number of Underage Mothers in Turkey Down 82 Pct In Decade
• 11 Women Benefit From Lighter Sentences In Bahrain
• Women Literacy Level Observes Stark Discrepancies: UNDP
• Iran, Japan to Boost Cooperation in Women's Affairs
• Women of Iranian Resistance at IAWJ Conference in Argentina
• Iran: Ten-Fold Growth of Women Victims of Aids in Two Years
Compiled by New Age Islam News Bureau
URL: https://www.newageislam.com/islam-women-feminism/egypt-endowments-ministry-appoint-female/d/115322
--------
Egypt's Endowments Ministry to Appoint Female Preachers in Each Mosque
May. 22, 2018
CAIRO – 22 May 2018: The spokesman for Egypt's Ministry of Religious Endowments, Gaber Tayie, said the ministry will appoint two female preachers in each mosque nationwide to deliver regular sermons on women, children and family affairs for female worshipers.
Tayie asserted that women's prayer places will not be neglected anymore. Rather, the ministry will do its best to develop women's prayer facilities nationwide and provide all their needs, as part of a wide plan that aims to give more attention to women and family affairs, which have been neglected over the past decades.
Egypt's Ministry of Religious Endowments is one of the country's top state religious bodies tasked with the administration of mosques and Islamic cultural institutes, as well as training religious preachers.
Since 2014, Egypt's President Abdel Fatah al-Sisi frequently reiterated that reforming religious discourse is a key element in defeating terrorism.
The president said during an Al-Azhar ceremony in 2017 that renewing religious discourse, dealing with all terrorist groups equally, rebuilding regional state apparatuses, and cutting off funding to terrorist groups are key factors to the elimination of terrorism and extremist ideologies.
https://www.egypttoday.com/Article/1/50594/Endowments-ministry-to-appoint-female-preachers-in-each-mosque
--------
Israel Segregates Arab, Jewish Women in Maternity Wards
May 21, 2018
In at least four Israeli hospitals, Arab women are separated from Jewish women in maternity wards, Haaretz newspaper reported.
In a report based on testimonies collected from the four hospitals, the paper said the segregation policy has become the norm, explaining that the hospitals segregate the mothers either at their request of because they deem it right.
According to the paper, the testimonies were collected from women who gave birth at the Hadassah University Hospital, Mt. Scopus in Jerusalem; Haemek in Afula; Nahariya's Western Galilee Hospital in and Soroka Medical Center in Beersheba and who were victims of the segregation policy.
"We are trying to make separate rooms because the culture is really different and the visit hours," the paper quoted a hospital nurse as saying during a recorded phone call. "We feel very strongly that there is one person, and there is a clan, We try, we can't say 100 per cent, but on days that there's no pressure, we arrange separate accommodations [for people speaking] different languages," she added.
According to Haaretz, four Arab women filed a class demanding the hospitals end the policy and compensate those who were subjected to it, they believe the Ministry of Health is aware of the policy but turns a blind eye to it.
"The subject of segregation in maternity wards has been in the headlines for a long time; it was in the Knesset, it was in the press, it's not something new," the reported quoted Professor Alon Klement, Israel's most prominent class-action attorney and the clinic's academic supervisor, saying.
It is estimated that 1.8 million Arabs live in Israel; 20 per cent of the population.
https://www.middleeastmonitor.com/20180521-israel-segregates-arab-jewish-women-in-maternity-wards/
--------
Ahead Of First Official Drive Next Month, Saudi Women Choose Favourite Car Colours
21 May 2018
Saudi women are selecting the colors of their new cars, as they prepare to officially drive on streets next month.
The criteria they have set to select the type of car they want differed from one woman driver to another. For many, selecting a car not only depended on its important features and the driver's transport needs, but also considered what suits her lifestyle, and is easy to drive.
Besides the car's shape and model, Saudi women are opting for climate friendly cars; ones with less repair issues, and mostly, they prefer new cars over used ones.
Sara al-Otaibi said she prefers her car "to carry a light color" and has chosen "a large silver van", popular for family needs. Otaibi was keen on selecting a car that is "shaded" from the back, in addition to one with movable back seats, to put cushions and car seats for children.
Shereen Bawazeer also opted for light-colored cars, while Fatma Al-Tysan said she is more likely to drive a black car, favoring colors associated with luxury vehicles.
Amani al-Sulaimi said she prefers the black color too. With regard to the car's model, she said the choices depend on affordability. In her case, she's looking into BMWs, Mercedes, a Maybach or a Bentley.
Meanwhile, Khloud al-Harithi prefers orange or cyan colored cars. While Najat al-Majid said she likes eye-catching colors that also reflect femininity, such as pink and purple.
Lubna Mohammad said she was planning to buy a fuchsia-colored car but remembered that her friend in Egypt once told her that she wouldn't go for such colors to avoid calling the attention of male drivers around her.
Aziza al-Shehri said she thinks changing a car every two years is a necessity. She also finds saloon cars, JMC and van SUVs among her best choices, given their spacious interiors and luxurious look. Shades of brown with gold are her favorite, al-Shehri added.
On the other hand, a bank employee told Al Arabiya that many of their woman customers are opting for auto loans to buy cars so they would drive to work.
The employee said many of the cars being selected are 2018 models, and some buyers aren't fazed by the price, if they like the brand. She also said women buyers are keen on registering the cars under their names, to ensure their ownership of the vehicles. Car sales representative, Saad al-Shahrani, said Saudi women prefer luxurious car brands that are both comfortable and great to drive. He said the prices of such cars, which many women are opting for, range between 90,000 to 125,000 Saudi riyals.
While they focus on quality, the second thing the female drivers care about is the car's appearance, he added. Most of them choose lighter colors, while some prefer darker ones, noting that most buyers are working women.
https://english.alarabiya.net/en/features/2018/05/21/Saudi-women-pick-their-car-colors-ahead-of-driving-ban-lift-next-month.html
--------
Pakistan's New Law Encourages Women Participation in Elections: Report
May 22 2018
ISLAMABAD: Pakistan's recently passed Elections Act 2017 stresses for taking special measures to increase the participation of women, religious minorities, transgenders and disabled persons in the election process.
According to US Human Rights Report on Pakistan 2017, under the new election law, it is mandatory for every political party to give five per cent tickets to women. The law also gives right of the vote through postal ballot to the disabled persons.
The report said under the Elections Act 2017 if in any constituency women cast their vote less than 10 per cent than the election results of such constituency or polling station could be suspended.
It said that the new election law also stresses the early issuance of Computerized National Identity Card (CNIC) to non-Muslims, transgender and disabled persons, as CNIC is used for the identity of a voter.
It added there were allocated special seats for minorities in the Senate and National Assembly.
The report said that around 94 percent internally displaced persons (IDPs) returned back to Waziristan after the military operation against terrorists. The UN organizations like UNHCR, UNICEF and WFP had made joint efforts to support the IDPs, including their vaccination to protect them from various diseases.
Similarly, the government and welfare organisations had paid special focus on polio immunization drive for children under five years of age to protect them from poliovirus as there were threats of affecting these children from this disease due to restriction on an anti-polio drive from Taliban.
The Pakistan Army extended support to the government for internal security and continued operations at large level against terrorists with the support of civil and paramilitary forces, the report said.
It added the government officials extended support to non-governmental organizations for labour inspection. It said that the officials openly allowed for labour inspection to monitor the implementation of labour laws, particularly child labour.
https://www.pakistantoday.com.pk/2018/05/21/pakistans-new-law-encourages-women-participation-in-elections-report/
--------
French Muslim Student Maryam Pougetoux Hits Back Over Headscarf Claims
21 May 2018
A French student union leader who has been accused by ministers of using her headscarf for political gain has hit back, calling the claims "pathetic".
France's interior minister has personally criticised Maryam Pougetoux, who is Muslim, for being interviewed while wearing her headscarf.
"It's my faith," the student told Buzzfeed News, adding: "[My hijab] has no political function."
Ms Pougetoux, 19, is the president of the student union at Paris's Sorbonne.
She appeared in a documentary talking about student protests against the French president's educational reforms while wearing a hijab, or Muslim headscarf.
The French Equality Minister Marlene Schiappa said it was a "form of promotion of political Islam", adding that the students' union Unef "should tell us what values it wants to promote, clearly and coherently".
Meanwhile, Interior Minister Gérard Collomb said Ms Pougetoux's appearance in a hijab was a "provocation" that he found "shocking".
Wearing the Muslim headscarf was banned in French schools and some other public buildings in 2004 but it remains legal in universities.
'Hate messages'
In the Buzzfeed interview, Ms Pougetoux said (in French) the comments from politicians following her appearance on television were "pretty bad".
"I did not expect it to go up so high that it's almost a state affair. It is rather pathetic for a minister of the interior to make such remarks," she said.
Students began demonstrating in March over plans to give public universities the power to set admission criteria for basic degree courses for the first time. This is in contrast to the present policy which guarantees graduates a place at a public university.
Ms Pougetoux has also been the target of abuse on social media and said she had received "hate messages" after her phone number was shared online.
She told Buzzfeed she felt "fear" and that she had to be "careful" in public "because I did not know what could happen".
The student union has said that Ms Pougetoux is a victim of "racist, sexist and Islamophobic hatred".
France and the Muslim headscarf
A ban on Muslim headscarves and other "conspicuous" religious symbols at state schools in France was introduced in 2004.
It received overwhelming political and public support in a country where the separation of state and religion is enshrined in law.
In 2011, France became the first European country to ban the full-face Islamic veil in public places, while alternatives such as hijabs, which cover the head and hair, remained legal.
Under the ban no woman, French or foreign, is able to leave their home with their face hidden behind a veil without running the risk of a fine.
Former French President Nicolas Sarkozy, whose administration introduced the ban, said veils oppress women and were "not welcome" in France.
France has about five million Muslims - the largest Muslim minority in Western Europe - but it is thought only about 2,000 women wear the full-face veil.
http://www.bbc.com/news/world-europe-44195535
--------
'They Deserve No Mercy': Iraq Deals Briskly With Accused 'Women of Isis
22 May 2018
In a small holding room in a Baghdad court, French citizen Djamila Boutoutao cradled her two-year-old daughter and begged for help.
Boutoutao, 29, is accused of being a member of Islamic State. Whispering in her native tongue within earshot of other accused Isis members – all foreigners like her – she said life had become unbearable.
"I'm going mad here," said Boutoutao, a small bespectacled woman with a deadpan stare. "I'm facing a death sentence or life in prison. No one tells me anything, not the ambassador, not people in prison."
Guards moved closer as Boutoutao continued. So did her fellow accused – all from central Asia or Turkey, who had all lost husbands and, in some cases, children as the Islamic State collapsed in Iraq last year.
"Don't let them take my daughter away," she pleaded. "I am willing to offer money if you can contact my parents. Please get me out of here."
With that, the short conversation was shut down and Boutoutao returned to a corner, waiting for the judge in the adjoining room to summon her. There were no French officials present, and nothing at all to connect her to her former life in Lille. If convicted of joining the terrorist group, she faces life in a central Baghdad jail, or death by hanging.
All the 15 women in court last week had been widowed by the war that eventually ousted Isis from much of Iraq, killing tens of thousands of its members and replacing its promises of an Islamic utopia with a crushing defeat. The women here had in some cases willingly joined the group, travelling alone from Europe and central Asia, or with their partners, to what they believed to be a promised land.
More than 40,000 foreigners from 110 countries are estimated to have travelled to Iraq and Syria to join the jihadist group. Of those, around 1,900 are believed to have been French citizens, and around 800 were British.
Boutoutao arrived in Iraq in 2014, with her husband, Mohammed Nassereddine and two children. He was killed in Mosul in 2016 as was her son, Abdullah, one year later. She was captured by the Kurdish peshmerga in northern Iraq and eventually sent to Baghdad, where the fortified court in the centre of the capital has become a focal point of the post-Isis era.
Up to 1,000 women accused of belonging to Isis were rounded up from the ruins of Iraq's towns and cities and are now being held in Baghdad to face a reckoning from a society and government that remains deeply scarred by the past four years, with much of their anger directed at foreign fighters and their families. Up to 820 infants accompany the women, with some others yet to be born.
The proceedings had a sense of urgency, and so did the 10-minute hearings in Baghdad's central criminal court that have summarily dispensed with the accused foreign women, sentencing more than 40 to death, and dozens more to life in prison since the so-called caliphate crumbled.
Foreigners in particular, often carrying babies, are processed with an uncompromising efficiency rarely seen in other parts of Iraq's judicial system. In mopping up the aftermath of Isis, the court system has taken on the role of bringing the country towards a closure. As Iraqis try to stitch their torn social fabric back together, a stark resentment remains towards the jihadists whose rampage took a toll on a national psyche that was yet to recover from sanctions, invasion and civil war.
France and other European countries remain hostile to those of their citizens who are now facing Iraqi courts, insisting they should face local justice abroad. The French government has shown some leniency towards children orphaned by the fighting, but none towards adults who made decisions to join the group.
Earlier this year, the defence minister Florence Parly said those who did make it back to France would be "held to account for their acts". French officials have told their counterparts in the region, however, that those who failed to escape can expect no comfort.
With Isis now all but ousted from Iraq's lands, there is little talk of reconciliation. Asked what he would say to the leader of Isis, Abu Bakr al-Baghdadi if he was put in front of him, Sheikh Qais al-Khazali, the leader of one of Iraq's most feared Shia paramilitary groups, Asa'ib ahl al-Haq, said: "I would tell him he failed. He wasn't good enough. He was nothing and he is beneath us all."
Mustafa Rashid, a car dealer in east Baghdad was similarly scathing about the foreign prisoners. "Be damned with them," he said. "They deserve no mercy. The women too."
In the same court a day earlier, an Iraqi woman had been cleared of all charges and released after successfully mounting a defence that her brother had forced her to join Isis. While some Iraqi women, and large numbers of men, have been sentenced to death for their roles in the terrorist group's rampage, only a small number of foreign women have received any concession
"In the minds of Iraqis and the judiciary and the government, by virtue of the fact that you are foreign and chose to live in Isis territory there is a level of agency in what you did and more culpability," said Belkis Wille, the senior researcher for Iraq for Human Rights Watch. "It is not the same in the case of Iraqi women, where very specific evidence is often lessening sentences. If you buy a plane ticket, cross a border and make your choices, you are far more exposed."
The Baghdad courtroom was bustling with men who were shuffled into a dock in the centre of the room. A group of 12 were sentenced to death by hanging, then escorted back to cells. Next it was Zahraa Abdel Wahab Al Kaja's turn. Just turned 17 years old, and originally from Tajikistan, she also cradled a baby, whom she had dressed in a hijab, and seemed disorientated.
"I was brought to Syria about five years ago with my mum and dad," she said. "They married me to a Turkish man. He was good to me. This is his child. We settled in Iraq. My father and husband died. I am now imprisoned with my mother and daughter. I want to go back home, even though my country is no good. I didn't wear hijab back home. Isis is good, it taught me how to cover myself."
More women came and went: a Turk, a Russian, and two from Kyrgyzstan. In each case one of three judges asked several curt questions, then ordered the accused woman from the room. A prosecutor then made a short statement, and a defence lawyer read from a brief. Outside, one of the state-appointed defenders said he had not spoken with his client, and had only seen a summary of the investigation notes.
Human Rights Watch said that, despite its urging over the past two years, there had been no sign of lawyers playing a more proactive role, or the judiciary seeking more substantive evidence for prosecutions. Justice instead depended heavily on instinct, an official said during a break. "I've worked here for 10 years and I can tell who's innocent with one look in their eyes. I can tell you horror stories and I can share moments of magic."
Guards who bring the women from a nearby prison said most were unrepentant. "An Isis prisoner once asked me for something which I couldn't provide and she called me an infidel."
What to do with the children is a more vexing question for Iraqi authorities. Some infants chewed on apples while their mothers waited for their hearings. Others were passed around the women who each took turns at calming them.
"They will grow up to be just like [their mothers]," said one of the guards. "No, it's a sin to say that," said another. "All children are innocent."
"Maybe," came the reply. "But let's finish with this quickly. There are still so many of them."
https://www.theguardian.com/world/2018/may/22/they-deserve-no-mercy-iraq-deals-briskly-with-accused-women-of-isis
--------
Number of Underage Mothers in Turkey Down 82 Pct In Decade
May 21 2018
The number of "underage mothers" declined significantly between 2008 and 2017, according to data compiled by state-run Anadolu Agency.
A total of 227 females, under the age of 15, gave birth over the said period, down from 1,261, pointing to a sharp 82 percent decline, Turkish Statistical Institute (TÜİK) data showed.
According to the official figures, a total of 14,554 females, aged between 15 and 17, gave birth between 2008 and 2017, declining from 33,719 before this period. This translated into a 57 percent decline.
Over the same period, 54,449 females aged between 18 and 19 gave birth to children, marking a 36 percent decline, while the decline for the females aged between 20 and 24 was 20 percent, down to a total of 301,196.
The data also revealed that a total of 401,814 females within the age group of 25 to 29 years gave birth in the period of 2008-2017, a three percent decline. A total of 308,176 females aged between 30 and 34 gave birth in the same period that pointed to a 25 percent increase.
Women older than 35
The TÜİK data also showed a sharp increase in the number of women aged 35 and above that gave birth in the said period.
As for the age group of 35 and 39 years, a total of 165,264 women delivered children, translating into a sharp 60 percent increase. The increase for the women aged between 40 and 44 was 27 percent, with the number being at 33,115.
According to the data, the age-specific fertility rate in the 15-19 age group declined to 21 per thousand from 40, while the corresponding figure for the 20-24 age group fell to 97 per thousand from 1243 per thousand.
http://www.hurriyetdailynews.com/number-of-underage-mothers-in-turkey-down-82-pct-in-decade-132133
--------
11 Women Benefit From Lighter Sentences In Bahrain
May 21, 2018
Manama: The jail sentences of 11 women in Bahrain have been commuted to community service and participation in a rehabilitation programme, Attorney-General Ali Al Buainain said.
The women were found guilty by a court of law, but with the Alternative Punishment Law being ratified in Bahrain last year, the judges commuted their sentences.
The law was first applied in October when a septuagenarian had his two-month jail sentence commuted to house arrest.
The defendant was found guilty of claiming he was working in a lawyer's bureau and took 2,200 Bahraini dinars from an individual as fees for legal services.
A court of first instance sentenced the elderly man to two months, but his lawyer requested the sentence be commuted to community service, given his advanced age.
The judge accepted the plea and initially ordered that the defendant work as a gardener at a ministry for two months, but later changed it to house arrest after the lawyer argued that his client was suffering from poor health.
Law 18 of 2017 on penalties and alternatives procedures was reviewed by the cabinet in April and ratified in July.
The law stipulates that the alternative penalty should be freedom-depriving, but paves the way for the reintegration of the offender into society.
However, the law applies only when the jail sentence is less than one year and the alternative penalty is approved by the public prosecutor.
Alternative penalties include community service, residence in a specific place, banning access to a specific place or places, electronic observation and training programmes.
The government said the major aims of the alternative punishment include helping families and reducing overcrowding in jails.
https://gulfnews.com/news/gulf/bahrain/11-women-benefit-from-lighter-sentences-in-bahrain-1.2224656
--------
Women Literacy Level Observes Stark Discrepancies: UNDP
May 22, 2018
Islamabad: The United Nations Development Programme (UNDP) in its National Human Development Report (NHDR) stated that women literacy level observed stark discrepancies in the country.
According to the report, the austere disparities in literacy levels had appeared across different segments in Pakistan between more and less developed regions, male-female, and urban-rural.
To utter astonishment, Youth literacy varies from 94.5 per cent in Islamabad to 39.9 per cent in Fata while Fata and Balochistan have the lowest female youth literacy rates, 13.6 and 29.9 per cent respectively; Islamabad and Azad Jammu and Kashmir (AJK) have the highest, 92.9 and 82.8 per cent respectively.
The comprehensive survey discovered that similar disparities exist between rural and urban areas. The literacy rate for 10 years of age and above is 25 percentage points lower in rural areas compared to urban areas.
The relatively higher illiteracy rates for vulnerable categories such as women and rural dwellers indicate the intense deprivation of education. This also affects people's ability to make informed choices, it added.
The above facts indicate important challenges for how education is considered from a human development perspective, how education is measured, and what policies will improve outcomes and processes over time.
It is pertinent to mention that with a youth literacy of barely 70.7 per cent; Pakistan is surpassed by other South Asian countries particularly Maldives, Sri Lanka, Nepal, India, Bangladesh and Bhutan.
It is believed that overlapping dimensions of inequality along with income, location, and gender had reinforced the education disadvantage for Pakistan's mushrooming youth population. Regional differences within the country, whether between provinces or between rural and urban areas, strongly affect access to education and primary school completion rates.
For example, almost twice as many children from Balochistan, 47 per cent, never attended a school, compared to children in Punjab i.e.24 per cent. Similar disparity is visible between rural and urban areas as 37 and 19 per cent respectively.
Income, gender and disability further reinforce the inequalities in access to education for Pakistan's youth. Despite a wide range of policies, a quota system, special funding schemes and scholarship programmes aimed at making education more inclusive and increasing access to under-privileged groups, the enrolments present smaller percentages from the lower social strata.
Wealth inequality plays an important role in keeping individuals in and out of school. As Malik and Rose (2015) note, "gender inequities exacerbate wealth inequities at least in rural communities, where among poor children, 74 per cent of girls have never been to school compared to 55 per cent of boys. However, there is no gender gap among urban children from wealthy families.
Overlapping geographical, wealth-related, and gender inequalities increase when children enter school – only 15 per cent of poor rural girls complete primary school, compared to 40 per cent of their male counterparts".
Pakistan's Annual Status of Education Report (ASER) 2015 finds that children (3-16 years) from the poorest quartile, regardless of location, are twice as likely to remain out of school compared to the richest.
Girls from poor families are 20 per cent more likely to remain out of school than their male counterparts i.e.32 per cent females are out-of-school overall compared to the male rate of 52 per cent.
Many participants at the National Youth Consultations expressed concerns about the cost attached to obtaining higher education (fees, books, and transportation). All these essentials being unaffordable deprive them access to higher education, the report added.
https://www.thenews.com.pk/print/319678-women-literacy-level-observes-stark-discrepancies-undp
--------
Iran, Japan to Boost Cooperation in Women's Affairs
May 21, 2018
The Iranian entrepreneurship development foundation for women and youth, which is non-profit NGO, and the Japanese Sasakawa Peace Foundation are tasked to form the working group.
The decision was made in the international workshop of challenges and opportunities for women's entrepreneurship held in the National Library of Iran on May 14, Mehr news agency reported.
So far, some studies have been conducted in this regard by both countries and the results will be published in the future.
"The Islamic Republic of Iran is determined to help boost participation of women in the job market as part of the sixth five-year development plan," said Gholam-Hossein Dehqani, the Iranian deputy foreign minister for legal and international affairs.
Women play an important role in the global trade and there is no reason they cannot play the same role in Iran, Dehqani said.
The government is working to provide women with appropriate job opportunities, support equality in wages for men and women, protect security and health of women in the workplace, help them maintain life-work balance and set heavy punishment or those who harass female workers, he added.
Moreover, the official said the government is working to facilitate women's access to internet and technology, a report by women.gov.ir said.
Majlis (the Iranian parliament), has also enacted legislations aimed at empowering women, including a bill to protect women from violence, the deputy foreign minister said.
Dehqani expressed hope Iran and Japan will expand cooperation on issues related to women's entrepreneurship and will be able to help boost the role of women in the society and family.
Speaking at the gathering, Masoumeh Ebtekar, the vice-president for women and family affairs, said that the administration has put boosting women's entrepreneurship on its agenda, as Iranian women are highly educated and capable of participating in economic activities.
"A big part of Iranian women holds university degrees. Besides, the number of women studying at universities is more than men in all majors except for engineering ones," she said.
However, Ebtekar said, women have less participation in the job market, a problem that needs to be fixed.
Ebtekar further hoped that the conference, aimed at exchanging experience between the two countries on women's entrepreneurship, will help improve the situation of women in Iran and Japan.
Executive Director at the Sasakawa Peace Foundation Junko Chano said Iran and Japan will form a joint research team to explore and assess the situation of women entrepreneurship in Iran and Japan and come up with solutions to improve them.
The Sasakawa Peace Foundation, an affiliate of Nippon Foundation, is a public foundation corporation that conducts research activities, policy recommendations, and international collaboration aimed at the formation of a new governance system of human society that is more sustainable for environment, oceans, and human welfare.
The foundation has been involved in several projects to promote mutual trust and understanding between Iran and Japan.
The two countries have held two rounds of a joint symposium in 2016 and 2017, which provide a platform for cooperation between the two nations in areas such as economic empowerment of women, introducing successful models of entrepreneurship and supportive government policies.
The workshop was coordinated by Iran's vice-presidency for women's and family affairs, Foreign Ministry, the National Library, and Japan's Sasakawa Peace Foundation.
http://www.tehrantimes.com/news/423786/Iran-Japan-to-boost-cooperation-in-women-s-affairs
--------
Women of Iranian Resistance at IAWJ Conference in Argentina
22 May 2018
The 14th International Conference of the International Association of Women Judges (IAWJ), entitled, "Building bridges between women judges of the world," was held in Buenos Aires on May 2-6, 2018, hosting over 900 judges from 78 countries across the globe.
Prominent women judges, judicial personalities including ministers of justice, head justices of supreme courts and heads of judicial boards from 80 countries in five continents discussed worldwide justice for women, the progresses made and challenges facing them, removal of misogynous articles from the laws of all countries, and the role and impact of women judges in the advancement of systems of justice in the world.
On the invitation of IAWJ, a delegation of the NCRI Women's Committee participated in the event and met with prominent judicial personalities, informing them of the misogynous laws in force in Iran and conveying the experiences of the Iranian Resistance gained through four decades of struggle for freedom and democracy, especially the leading role of women in the Iranian Resistance. The Women's Committee delegation also provided valuable documents which were enthusiastically received by judges and jurists participating in the conference.
The conference entitled, "more women, more justice," was opened by Ms. Susana Medina, Minister of the High Court of Justice of Entre Ríos and President of the International Association of Women Judges (IAWJ). Argentina's Minister of Justice and Human Rights, Chief Justice and deputy Chief Justice of the Supreme Court, President of the local government of Buenos Aires, and Minister of the High Court of Buenos Aires district also addressed the conference and welcomed the guests.
Prominent personalities including Ms. Elena Highton de Nolasco, co-founder of IAWJ, the first female member of the Supreme Court, and the current deputy to the Chief Justice of Argentina; Governor Maria Eugenia Vidal, Governor of Buenos Aires and the first female governor in Argentina's history; Ms. Jody Wilson–Raybould, Justice Minister of Canada; and Ms. Alicia Pucheta, Vice President of Paraguay also delivered speeches.
Mrs. Maryam Rajavi, the Iranian opposition leader and President-elect of the National Council of Resistance of Iran; Ms. Sonia Sotomayor, Associate Justice of the Supreme Court of the United States; Baroness Lady Brenda Hale, President of the Supreme Court of the United Kingdom and former President of IAWJ; Ms. Ruth Bader Gingsburg, Associate Justice of the U.S. Supreme Court, sent video messages to the conference.
The conference featured 23 panels where participants exchanged views on legal advancements in countering violence against women, sexual violence in various communities, women's legal status and its global prospects, trafficking of women, the symptoms and social impact of abduction of children in international cases and a glance at the Hague's 1980 Convention, the role of women in environmental protection and lasting growth in societies, women's role in modern technology in justice systems, women's perspective on leadership, international justice network, building bridges for international justice, digital transfer of legal data to facilitate examination of legal cases and save time and human force, gender equality and rejection of discrimination at work places with particular emphasis on justice ministries.
On the third day of the conference, in the presence of the Palestinian Ambassador to Argentina, a documentary report was presented on the long path paved by Judge Kholood Al-Faqeeh, the first woman Sharia judge in Palestine. The audience applauded the documentary as a symbol of women's leadership and their impact on social and legal relationships.
On the final day of the conference, prominent judges received awards. They included Hon. Justice Dr. T.A. Doherty, President of the Special Court for Sierra Leone, for a lifetime effort and hard work to uphold justice in the world.
In the end, Judge Vanessa Ruiz, Senior Judge of the District of Columbia Court of Appeals, was elected as the new president of the International Association of Women Judges.
https://women.ncr-iran.org/activities/5094-women-of-iranian-resistance-at-iawj-conference-in-argentina
--------
Iran: Ten-Fold Growth of Women Victims of Aids in Two Years
21 May 2018
The number of AIDs victims among women has increased ten folds in the past two years.
In an interview on May 19, 2018, Minoo Mohraz, head of the AIDs Research Center, announced, "The number of women suffering from AIDs increases every year. Even in the past couple of years, the number of AIDs victims among women has grown ten folds.
The number of women who suffer from AIDs has been increasing." (The state-run khabaronline.ir – May 19, 2018)
Earliers, Hamidreza Fat'hi, head of the Department for Prevention of Drug Addiction in the Ministry of Health, had declared, "women's share of drug addiction is rapidly on the rise." (The state-run IRNA news agency, February 5, 2017)
https://women.ncr-iran.org/iran-women-news/5090-iran-ten-fold-growth-of-women-victims-of-aids-in-two-years
--------
URL: https://www.newageislam.com/islam-women-feminism/egypt-endowments-ministry-appoint-female/d/115322
New Age Islam, Islam Online, Islamic Website, African Muslim News, Arab World News, South Asia News, Indian Muslim News, World Muslim News, Women in Islam, Islamic Feminism, Arab Women, Women In Arab, Islamophobia in America, Muslim Women in West, Islam Women and Feminism