New Age Islam News Bureau
21 January 2021
• Zahara Begum, Organizer, Tahera Trust Raising Funds For Ram Temple In Ayodhya
• Jean Castex, Macron's Premier Rejects Veil Ban For Muslim Girls in France
• Ayesha Wants To Encourage Women In Profession Of Marriage Registrar
• Qatar Forum For Female Engineers Launched
• Hyderabadi Woman, Kauser Banu Facing Torture In Oman After She Refuses To Marry Old Omani National
• Cosmetics Entrepreneur Muhammad Sajjad Kamaruz Zaman Pleads Not Guilty To Dressing Up As A Woman
• Coronavirus: Israel Includes Pregnant Women On COVID-19 Vaccines Priority List
Compiled by New Age Islam News Bureau
URL: https://www.newageislam.com/islam-women-feminism/egypt-cabinet-toughens-law-banning/d/124117
--------
Egypt's Cabinet Toughens Law Banning Female Genital Mutilation
January 21, 2021
By Menna A. Farouk, Thomson Reuters Foundation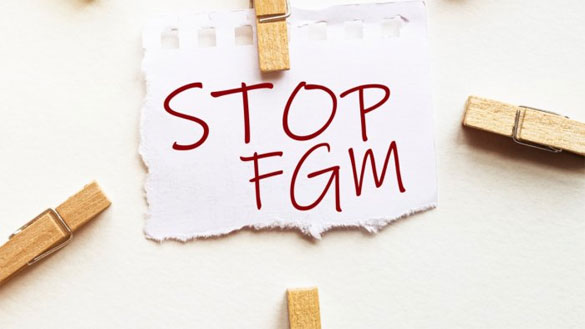 CAIRO, Jan 21 (Thomson Reuters Foundation) - Egypt's cabinet has toughened a law banning female genital mutilation (FGM) - imposing jail terms of up to 20 years as part of efforts to stamp out the ancient practice.
Nearly 90% of Egyptian women and girls aged between 15 and 49 have undergone FGM, according to a 2016 survey by the U.N. Children's Fund (UNICEF), and the ritual is practised widely by both Muslims and Christians despite the 2008 ban.
Amendments to the FGM law approved by the cabinet on Wednesday include hiking the maximum sentence from the current seven years and banning doctors and other medical staff involved in FGM from practising their profession for up to five years.
Under the changes, prison terms of between five and 20 years will be recommended depending on who performed the surgery and whether it caused permanent damage or death, a government statement said.
The person requesting FGM will also face imprisonment, according to the amendments, which must still be approved by parliament and the president.
FGM typically involves the partial or total removal of the external genitalia and can cause long-lasting mental and physical health problems including chronic infections, infertility and childbirth complications.
It is the second time that Egypt's government has approved amendments to the legislation banning FGM.
The law was tightened five years ago to make it a criminal offence to request or carry out the widely condemned practice.
But highlighting the difficulty of eliminating FGM in Egypt, where there is widespread acceptance of it, no one has been successfully prosecuted under the 2016 law and women's rights groups say the ban has not been well enforced.
"It's a good step, but we don't want only laws on paper with no implementation," Entessar El-Saeed, director of the Cairo Foundation for Development and Law, told the Thomson Reuters Foundation.
El-Saeed said imposing strict prison terms on doctors and other perpetrators of the crime could prove difficult because there is an entrenched belief in Egyptian society that FGM is not a crime.
While Somalia has the world's highest FGM prevalence, with 98% of women having been cut, Egypt has the greatest number of women who have undergone it, according to UNICEF.
Reda El Danbouki, executive director of the Women's Center for Guidance and Legal Awareness, said the amendments would not help eliminate the practice unless judges, policemen and other law-enforcement officials started to take the issue seriously.
"Most of them do not take cases seriously because they believe it is for the benefit of the girl to undergo female circumcision for the protection of her chastity," he said. (Reporting by Menna A. Farouk; Editing by Helen Popper; Please credit the Thomson Reuters Foundation, the charitable arm of Thomson Reuters, that covers the lives of people around the world who struggle to live freely or fairly. Visit news.trust.org)
https://www.reuters.com/article/egypt-women-law/egypts-cabinet-toughens-law-banning-female-genital-mutilation-idUSL8N2JW26Z
--------
Zahara Begum, Organizer, Tahera Trust Raising Funds For Ram Temple In Ayodhya
Jan 20, 2021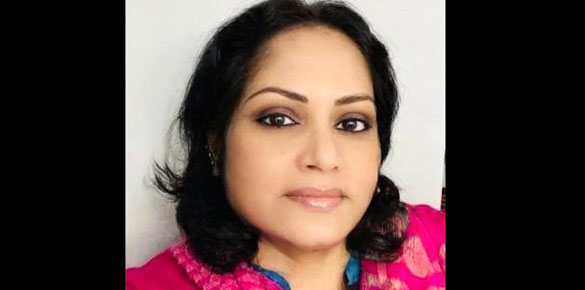 Zahara Begum, organizer, Tahera Trust
-----
VIJAYAWADA: Zahara Begum, organizer, Tahera Trust in on an unusual mission – she is exhorting fellow members of the Muslim community to contribute funds towards the construction of a grand temple for Hindu god Lord Ram at Ayodhya.
Speaking to Deccan Chronicle, she recalled that all communities, including Muslims, would pool efforts to support their Hindu brothers and sisters in organising Pooja for Vinayaka Chavithi, Dasara and Ram Navami by offering donations, in the true spirit and tradition of India, and its rich 'Unity in Diversity'.
She appealed to Muslim community to come forward generously to cooperate in all possible manners, including offering donations, towards the construction of Ram temple at Ayodhya in the same spirit.
Ms Zahara appealed to fellow Muslims to donate money through Nidhi Samarpana, during the Nidhi Sekarana program for building of Ram temple at Ayodhya, purely on a voluntary basis. She said that Muslims can start contributing donate from Rs 10 to any larger amount of their choice towards the fund.
She recalled that while working for years with villages, sometimes remote, though several of them have over the last decade advanced a lot, she had noticed that in almost all villages, Hindus have donated land for construction of mosques, idgahs and also for burial grounds for the Muslim community.
"Non-Muslims have donated a great extent of cultivable land of their volition to Muslims," she said, adding not only giving land, Hindus have also helped construct masjids, Idgahs and kabarastans (graveyards).
Ms Zahara further said, "we are blessed to be in a country where Lord Ram was born. We are fortunate that the temple is going to be built during our time. Lord Ram has taught 'Dharma' as a way of life' and stands as an exemplar for the entire world."
"Let us come together and participate in this divine activity and help in construction of a great Ram temple at Ayodhya with an open heart," she added.
She further said India means spirituality, a rich heritage, multi-traditional, multi-cultural, multi-linguistic milieu, unlike any other country in the world. People of all communities, including Muslims, have freedoms in India unlike in many other countries and share pride in being Indian.
https://www.deccanchronicle.com/nation/in-other-news/190121/muslim-woman-raising-funds-for-ram-temple-in-ayodhya.html
--------
Jean Castex, Macron's Premier Rejects Veil Ban For Muslim Girls in France
By Ania Nussbaum
January 19, 2021
French Prime Minister Jean Castex ruled out a proposal to outlaw religious veils for children as his government seeks to strike a balance between upholding a secular tradition and respecting cultural differences.
The idea of legally stopping minors from wearing a facial covering seen on Muslim women was from a member of Emmanuel Macron's own centrist party. It comes as the president is up for re-election next year and trying to put through parliament a controversial law to fight combat Islamic extremism.
Castex said targeting minors was not the goal.
An amendment -- which would have banned minors from wearing head scarves in public -- was rejected on Monday despite the backing of some senior figures in Macron's party and far-right leader Marine Le Pen.
The symbol of the veil, and what it represents in modern French society, runs the risk of damaging Macron at a sensitive time when he's fighting a pandemic and the lingering outrage from the beheading of a teacher by a terrorist.
Macron Plows Ahead in Fight Against Extremism With Key Law
His response, which included empowering the police and closing mosques suspected of receiving illicit money, opened him up to criticism from countries such as Turkey that France was now targeting Muslims and stirred a debate on tolerance, rule of law and methods to combat extremism.
France banned visible religious signs in schools in 2004 and clothing that covers faces, including burqas and niqabs, in 2010.
https://www.bloomberg.com/news/articles/2021-01-18/macron-s-premier-rejects-veil-ban-for-muslim-girls-in-france
--------
Ayesha Wants To Encourage Women In Profession Of Marriage Registrar
Tapos Kanti Das
Jan 21,2021
Ayesha Siddiqa whose petition to become a Muslim marriage registrar was rejected by the High Court for being a woman has said that she would continue her legal battle to achieve her target for the cause of women.
The HC, after hearing a writ petition filed by Ayesha, of Phulbari in Dinajpur, challenging the legality of Sekendar Ali's appointment as Muslim nikah registrar, on February 26, 2020 upheld a law ministry order appointing Sekendar as registrar, instead of Ayesha.
The full verdict, released recently disqualifying women from Nikah registration, says, 'It has to be borne in mind that due to certain physical condition, a woman cannot enter the mosque during a certain time of the month. She is even excused from performing the mandatory daily prayers during this particular time.'
The judgement continues, 'This physical disqualification does not allow her to conduct religious task. We are mindful of the fact that Muslim marriage is a religious ceremony and has to be guided by the terms and dictates of Islam.'
After the release of the full judgement, different political parties and rights organisations expressed their dissatisfaction, saying that the court's decision contradicts with the constitution.
Talking to New Age, Ayesha, 39, said that she passed Fazil examinations from a madrassah and had all the qualifications to become a Nikah registrar.
She applied to be a marriage registrar in 2012 after seeing a circular for appointing Muslim marriage registrars for Phulbari municipality.
The circular did not mention that only males and not females would be able to become a Nikah registrar, she said.
After an interview, her name was sent to the law ministry for appointment by a five-member panel but the ministry in 2014 rejected the selection.
Later, she challenged the government decision in the HC.
'There is no female Nikah registrar in the country. As both men and women are working in all the sectors in the country, I felt encouraged to apply. If I can become a marriage registrar, I would be a pioneer in bringing women in the profession and there would be jobs for women in this sector,' she said.
'During the marriage, both the bride and bridegroom have their legal guardians and witnesses and an individual solemnise the marriage. A marriage registrar's task is to registrar the marriage after reviewing whether all the rules and regulations have been followed properly. So, any physical condition should not be a bar to do so,' she said.
The Nikah registrars must graduate from a recognised madrasah or Islamic school and live in the area where they would work.
'I will continue my legal battle. I appealed to the Appellate Division challenging the High Court order on March 9, 2020. My appeal has been pending for hearing. I hope I will get justice this time,' she said.
In a statement on January 12, Jatiya Samajtantrik Dal-Jasad president Hasanul Huq Inu and general secretary Shirin Akhter said that the verdict contradicted with the constitution and the state could not differentiate between men and women for their gender identities.
They urged the Chief Justice to review the 'anti-constitutional' verdict by forming the full court of the Appellate Division.
In a separate statement, women rights organisation Naripokkho said that they were disappointed, stunned and enraged at the HC judgement and said that the verdict proved that the country was advancing along the path of conservative way, not towards progress.
The organisation alleged that the verdict was a violation of women's constitutional right to select their own profession.
https://www.newagebd.net/article/127829/ayesha-wants-to-encourage-women-in-profession-of-marriage-registrar
--------
Qatar Forum For Female Engineers Launched
05 Jan 2021
Doha: The first meeting for Qatar Forum for Female Engineers recently took place virtually. Over half of the Forum's 80 registered members, representing various sectors in the State of Qatar, attended the event. The meeting included the opening speech by the Forum's Chairperson, Dr. Hanan Farhat, and the Vice-Chairperson, Eng. Abeer Buhelaiqa.
Aysha Al Mudahka, Director of Strategic Initiative and Partnership Development at Qatar Foundation's CEO's office, praised this important initiative to enhance capabilities, job opportunities, and development for Qatar's female engineers. Two leading female figures in Qatar delivered keynote speeches, Dr. Amal Al Maliki, Founding Dean of the College of Humanities and Social Sciences at Hamad Bin Khalifa University, and Dr. Buthaina Al Ansari, an expert in strategic development and human resources at Beacon Consulting and one of the influential women in the Middle East.
Dr. Al Malki's talk focused on the challenges that women in Qatar face. "It is easy to find bright, successful examples if we look at other Arab women and their stories, yet every country has its distinctive history, culture, and sociopolitical characteristics that shape the stories of its women. Our countries in the Arabian Gulf are unique and different from other Arab countries. As a cultural entity, it has been most resistant to change. The case in Qatar is a reflection of that with its developing climate that is in constant negotiation in terms of gender identity and gender parity and what it means to the existing cultural and religious structures," Al Malki said.
"Qatari women now enjoy somehow equal opportunities in both education and employment, and this is being translated into laws and regulations that are and hopefully will continue to be set to protect such rights."
Al Malki emphasised Qatar Foundation's support for a thriving climate that connects education, community, and decision and policy-makers.
"The number of female graduates across Education City has increased dramatically, feeding the job market and more importantly providing new career areas with the first women employees. For example, in Texas A&M-Qatar, 46 percent of the student body are women, and 51.6 percent of undergraduate engineers are women," she said.
On the other hand, Dr. Al Ansari focused on the development and the importance of empowering women. She stressed the importance of Qatar's indicators, numbers, and advanced centers from the sustainable development goals in developing major projects, as the numbers and indicators indicate the quality of services provided to the individual and society.
She discussed the comparison between equality and justice to empower women socially, economically, and legally to become partners for men in developing society and providing women with skills and proper education and equal opportunities in positions, elections, and promotions in the labour market. She talked about the importance of developing and updating human resources policies, including working hours, promotions strategy in the career ladder, the maternity leave period, training, and development methodology. These policies should focus on women's leadership skills, including communication skills, negotiation skills, decision-making skills, and team building.
Dr. Hanan Farhat, the Chairperson of the Forum, who worked in the oil and gas industry for over 25 years before joining Qatar Foundation, said, "Establishing this Forum dates back to 2019, when we noticed that a large number of women, who have obtained an engineering degree find it difficult to get engineering jobs, especially engineering field positions. Several of these women leave the workforce within the first three years of employment. This raised an alarm, especially that women are half of the workforce in the country, who should be empowered and strengthened."
Engineer Abeer Buhelaiqa, Vice-Chairperson of the Forum, an active member in the oil and gas sector, said, "The Forum's vision is to inspire and empower female engineers as leaders in the engineering field."
https://www.thepeninsulaqatar.com/article/05/01/2021/Qatar-Forum-for-Female-Engineers-launched
--------
Hyderabadi Woman, Kauser Banu Facing Torture In Oman After She Refuses To Marry Old Omani National
2nd January 2021
Hyderabad: A Hyderabadi woman, Kauser Banu is reportedly facing torture in Oman after she refused the marriage proposal to an old physically-handicapped Omani National.
Giving the details of the series of event that landed Kauser Banu into trouble in Oman, her elder sister, Syeda Rafeeqa Banu said that it all started after a woman by name Fatima who runs a chain of beauty parlours in the Middle East country offered a job.
According to Rafeeqa, one day, Kauser who used to reside in Chanchalguda and work in a beauty parlour in Hyderabad came in contact with Hyderabadi-origin woman Fatima who had settled in Oman after marriage with Omani National.
Hyderabadi woman was offered job
"Later, Fatima offered Kauser the job of a beautician in her beauty parlour with a salary of Rs 50,000 in Muscat, Oman. On December 8, 2020, Kouser went to Muscat", Syeda Rafeeqa Banu said.
"After Kauser reached Oman, Fatima asked her to marry an old physically-handicapped Omani National. When my sister rejected the marriage proposal, Fatima started torturing her," Rafeeqa added.
It is not an isolated incident wherein Indian women are tortured in the Middle East countries. In 2020, two similar incidents were reported in Hyderabad.
Similar cases
In the month of March, a case surfaced wherein a Hyderabadi woman who used to work at her Kafeel's residence was tortured by her employer. She was not even given adequate food.
Earlier, a woman from Falknuma was trafficked to Oman by a local agent on the pretext of giving her employment. In Hyderabad, she was offered a job of a beautician, however, after reaching Oman, she was forced to work as a housemaid in a local residence.
https://www.siasat.com/hyderabadi-woman-facing-torture-in-oman-after-she-refuses-to-marry-old-man-2058694/
--------
Cosmetics entrepreneur Muhammad Sajjad Kamaruz Zaman Pleads Not Guilty To Dressing Up As A Woman
January 20, 2021
KUALA LUMPUR: Cosmetics entrepreneur Muhammad Sajjad Kamaruz Zaman, or better known as Nur Sajat, has been charged in the Shah Alam Syariah High Court with dressing up as a woman at a religious event three years ago, and bringing Islam into contempt.
In the proceedings that took place on Jan 6, Muhammad Sajjad, 35, however, pleaded not guilty after the charge was read out to him before Syarie judge Mohammad Khalid Shaee @ Shaii.
The accused, as a man, was accused of bringing contempt to the religion of Islam by dressing up as a woman at a Yasin recitation and solat hajat event.
The offence was allegedly committed at his beauty centre in Section 16, Shah Alam, at 7.30pm on Feb 23, 2018.
The charge under Section 10(a) of the Syariah Criminal Offences Enactment (Selangor) 1995 carries a fine of up to RM5,000 or imprisonment up to three years, or both, upon conviction.
The court allowed Muhammad Sajjad bail of RM3,000 and fixed Feb 25 for case mention.
Deputy syarie prosecutor Atras Mohd Zain appeared for the prosecution.
On Jan 6, a video of the cosmetic entrepreneur crying in distress while being handcuffed went viral on social media.
A few days later, in a posting on his Instagram account, Muhammad Sajjad explained that he was detained by the Selangor Islamic Religious Department (Jais) over a report that was lodged against him in 2018.
https://www.freemalaysiatoday.com/category/nation/2021/01/20/nur-sajat-pleads-not-guilty-to-dressing-up-as-woman/
--------
Coronavirus: Israel includes pregnant women on COVID-19 vaccines priority list
20 January 2021
Israel has included pregnant women among those getting priority access to COVID-19 vaccines, seeing no risk to them or their fetuses, a senior public health official said on Wednesday.
The decision followed the hospitalization this week of several pregnant women with COVID-19 complications amid surging coronavirus contagions. At least one was put on a ventilator and her baby delivered by Caesarean section, Israeli media said.
Israel launched a vaccination drive on December 19 with a focus on the elderly, those with risky medical conditions and some emergency workers. More than a quarter of its citizens have now received the Pfizer Inc. vaccine, health officials say.
"Today we are recommending that pregnant women, mainly those with high morbidity risk factors, get the vaccine," Nachman Ash, the national coordinator on the pandemic, told public broadcaster Kan radio. "We have put them on the priority list."
He said that despite the absence of research into the vaccination of pregnant women, "when looking at the biological logic, we assess that there is no risk to the pregnancy, no risk to the fetus".
A Pfizer spokeswoman said use of the vaccine on pregnant women is "a health regulatory organization's decision".
The European drug regulator last month said the Pfizer vaccine, developed with German partner BioNTech, should be considered for pregnant women on a case-by-case basis.
https://english.alarabiya.net/en/News/middle-east/2021/01/20/Coronavirus-Coronavirus-Israel-includes-pregnant-women-on-COVID-19-vaccines-priority-list
--------
URL: https://www.newageislam.com/islam-women-feminism/egypt-cabinet-toughens-law-banning/d/124117
New Age Islam, Islam Online, Islamic Website, African Muslim News, Arab World News, South Asia News, Indian Muslim News, World Muslim News, Women in Islam, Islamic Feminism, Arab Women, Women In Arab, Islamophobia in America, Muslim Women in West, Islam Women and Feminism