New Age Islam News Bureau
17 Nov 2016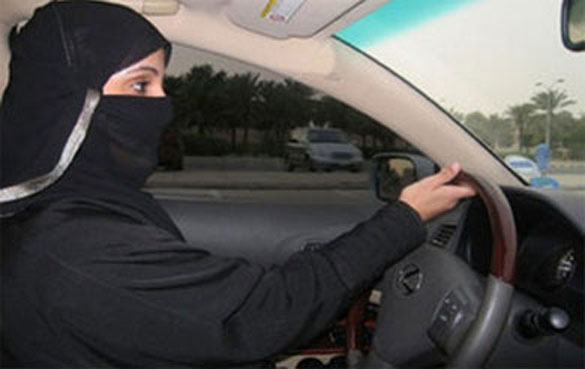 Representative image
-------
• Muslim Girl's Hijab Ripped off In front Of Students in US
• Pak Council of Islamic Ideology proposes gap between engagements, Nikah
• Honour Killings: Will Tighter Laws In Pakistan Affect The UK Too?
• Toxic Pollutants Choke Iraqi Children Caught In Islamic State Retreat
• Muslim Woman: I Don't Feel Safe in US Wearing a Headscarf
• Local Jewish, Muslim Women Combine Forces for Good Will
• Women's Sports Sector Can Generate 250,000 Jobs
• Arab and Jewish Women Have Equal Fertility Rates
Compiled by New Age Islam News Bureau
URL: https://www.newageislam.com/islam,-women-and-feminism/new-age-islam-news-bureau/driving-while-veiled--georgia-aims-to-ban-muslim-women-off-the-roads/d/109126
--------
Driving While Veiled: Georgia Aims to Ban Muslim Women off The Roads
11.16.2016
GEORGIA - State legislators are aiming to ban Muslim women from wearing a Burqa and other head coverings that might disguise their face when they are driving.
House Bill 3, filed by state Rep. Jason Spencer, R-Woodbine, would subject female Muslim garb under the state's anti-masking statute — which originally was aimed at the Ku Klux Klan.
Bert Brantley, the commissioner of the state Department of Driver Services, said wearing burqas in state license photographs is already prohibited.
"We have agency rules against any kind of facial covering," Brantley told The Atlanta Journal-Constitution. "We have to be able to see from below the chin to above the eyebrows."
However, the loose interpretation of the new bill not only means that women wearing a Burqa could be prohibited from driving. Muslim women who simply wear a hijab could also be at risk of losing their license.
State Rep. Spencer said his legislation is intended to apply to women operating motor vehicles on public roadways, but the wording also suggests the restriction might apply to any kind of public property.
When asked whether his bill was designed to ban burqas on all public property, Spencer said, "No."
But he declined to elaborate on the need for the bill or why women should not be allowed to wear burqas while driving.
He later told a local affiliate that his bill "is simply a response to constituents that do have concerns of the rise of Islamic terrorism, and we in the state of Georgia do not want our laws used against us and to take advantage of us."
The proposal is likely to become entangled with the broader debate over "religious liberty" legislation likely to be reintroduced in the General Assembly session that begins Jan. 9. A key proponent of past "religious liberty" bills, state Sen. Josh McKoon, R-Columbus, on Wednesday said he opposes Spencer's bill.
Spencer's bill has spurred bipartisan opposition. House Minority Leader Stacey Abrams, D-Atlanta, called the measure "bigoted" and a "direct result of the rhetoric we heard during Donald Trump's campaign run.
The head of the Georgia chapter of the Council on American-Islamic Relations said very few Muslim women disguise their face, but those that do have a constitutional right to do so.
"The bill is a bad solution to a nonexistent problem," Edward Ahmed Mitchell, executive director of the Council on American-Islamic Relations in Georgia, told The Huffington Post. "[These Muslim women] are not endangering themselves or anyone else. We have a new president, but not a new Constitution. The bill is unnecessary and unconstitutional, and we intend to oppose it if it goes forward."
http://www.arabamericannews.com/news/news/id_13235/Driving-while-veiled:-Georgia-aims-to-ban-Muslim-women-off-the-roads.html
--------
Muslim girl's hijab ripped off in front of students in US
November 16, 2016
Chicago, Nov 16 : A Muslim student's hijab was allegedly ripped off and her hair pulled down by a classmate at a school in Minnesota, the latest in a series of assaults and threats reported against headscarf-wearing women in the US following Donald Trump's win. The incident took place at Northdale Middle School in Coon Rapids, Minnesota, prompting Anoka-Hennepin School District to launch an investigation into what Council on American-Islamic Relations (CAIR) is calling an assault. CAIR's Minnesota chapter released a statement yesterday expressing concern over the school district?s response to the incident that took place on Friday.
The family of the student reported to CAIR that a classmate came up behind the student, removed her hijab and threw it on the ground, then pulled her hair down in front of other students. CAIR alleged the school district did not respond to the incident until yesterday, the Star Tribune reported. "School officials must take immediate actions to ensure that all students, regardless of their faith or ethnicity, are provided a safe learning environment," CAIR-MN Executive Director Jaylani Hussein said in a statement. "It should not take days to respond to an apparently bias-motivated assault on a student," Hussein said.
Hussein added that the aggressor was also targeting other Muslim female students. The district confirmed the incident and is working to find out where the breakdown of communication between the parent and the school took place, district spokesman Jim Skelly was quoted as saying. District officials have reached out to CAIR, Skelly said. The district released a statement stating that CAIR?s description of the incident "is inconsistent with the district's understanding." "The preliminary findings of the investigation indicate that this was isolated and not motivated by bias," the statement said. "However, the concerns of the family reflect similar concerns around the metro and align with the need in our communities to find ways to talk about race and culture constructively and respectfully," it said. The Northdale incident is one of several cases of harassment reported at Minnesota schools following the election.
Racist graffiti mentioning President-elect Trump by name was reported last week at Maple Grove high school. Also a slew of incidents of intimidation and assaults have been reported across the country against hijab-clad women post election. A Muslim student of Michigan University last week was approached by an unidentified man who yelled at her and threatened to set her on fire if she did not remove her hijab, prompting police to probe the hate crime incident. The woman, who was not named, complied and left the area. Also last week, a Muslim high-school teacher in Georgia was told to hang herself with her headscarf in a handwritten anonymous note she received in her classroom. The CA
http://www.india.com/news/world/muslim-girls-hijab-ripped-off-in-front-of-students-in-us-1649861/
--------
Pak Council of Islamic Ideology proposes gap between engagements, Nikah
November 17, 2016
ISLAMABAD - The Council of Islamic Ideology (CII) on Wednesday suggested a gap between engagement and Nikah to help stem the growing number of divorce cases.
The religious body, which met under the chair of CII Chairman Maulana Mohammad Khan Sheerani, noted that the gap may help the would-be husband and wife to understand each other.
While expressing concern over the surge in divorce cases, some of the members attributed it to the hurry in Nikah along with the engagement only to end up, in most case, in divorce after differences develop between the two (couple) or the respective families.
CII member Samia Raheel Qazi said that in some cases, where the brides have to proceed abroad, they require Nikah much before the formal marriage for processing of travel documents. In such cases, Nikah and the engagement become necessary. Moulana Sheerani said that engagement before Nikah was desirable as it would give time to the families of both bride and bridegroom to understand each other.
He further said that Nikah through Wali (custodian) is permissible in Islam but the final say to accept the Nikah rests with the bride.
Zahid Mahmood Qasmi said that there is practice to marry a girl with Holy Quran, or tree and other unnatural things, which is forbidden in Islam and such a practice should be declared unlawful and compoundable offence.
Dr Samia Qazi said that in some parts of Khyber-Pakhtunkhwa the girl's hand was asked by firing at the doorstep of the girl or by the public announcement which should be stopped forthwith and declared unlawful.
Justice (retd) Manzoor Hussain Gillani said that in AJK the marriage of a girl child was fixed at the time of her birth which is also against Islam and should be checked through law.
The CII meeting also took serious notice of a private channel's programme ridiculing the CII member's letter seeking a bill on the men's rights and protection against domestic violence. The CII through a unanimous resolution demanded of the PEMRA to take stern action against the channel.
"The council members took strong exception to the programme stating that the issue was yet not taken up by the council for deliberation yet the channel discussed it, which they considered an insult to the respected members of the council," said Syed Manzoor Gillani, a member of the council.
The members asked the CII chairman to write a letter to the PEMRA chairman for stern action against the channel for infringing the CII's sanctity.
The council also adopted a resolution to condemn the Shah Noorani shrine blast and also condemned recent terrorist attacks in Karachi. The members of the council also paid glowing tribute to the valiant soldiers who laid down their lives on LoC in defence of the motherland.
President of Pakistan Mamnoon Hussain would likely address the CII session today on the last day of its three-day session concluding Thursday.
http://nation.com.pk/national/17-Nov-2016/cii-proposes-gap-between-engagement-nikah
--------
Honour killings: Will tighter laws in Pakistan affect the UK too?
Nov 16, 2016
Shafilea Ahmed was like most British teenagers. She wanted to wear fashionable clothes, she wanted to hang around with her friends, she wanted boyfriends. Shafilea had ambitions to go to university, to study law.
Unlike most British teenagers, Bradford-born Shafilea ended up dead at the age of 17, killed by her own parents following months of violent abuse. Iftikhar and Farzana Ahmed are both in prison, jailed in 2012 for a minimum of 25 years each.
They denied the charges at Chester Crown Court. To them the crime was not theirs. It was Shafilea's, for daring to bring shame on the family with her Western ways and her ambitions.
Shafilea Ahmed died on 11 September, 2003, for honour. Her case was a shocking one. But her murder is, according to Leeds-based charity Karma Nirvana, just the tip of the iceberg. Karma Nirvana runs a help-line and advice service for women in the UK at risk from so-called honour-based violence and forced marriage.
It's difficult to know just how many women are suffering; many keep silent in case of retribution and the ingrained fear of bringing shame on their families.
But the charity says that in 2015, 6,700 calls were received. It had 250 reports of honour-based violence and forced marriage every single month; a quarter of those involved girls under the age of 17 – Shafilea Ahmed's age when she died – while those from the 18–24 age range accounted for 40 per cent. The charity received six reports last year concerning children aged under 10.
Karma Nirvana was set up by Jasvinder Sanghera, CBE. Born in Derby, she describes herself as a "survivor of forced marriage". Her 2007 memoir Shame, a Sunday Times bestseller, described in detail how she was shown a photograph of the man she was to marry, no arguments brooked. She was 14. Like Shafilea Ahmed, Jasvinder rebelled. Unlike Shafilea, she survived, running away from her family, incurring their wrath and bringing shame on her name. Now she is determined to help other women in the same situation.
Shame is the grease that oils the wheels of honour-based violence in Asian cultures. So much so, that on the sub-continent, in India and Pakistan, it has been sometimes difficult to obtain prosecutions for honour killings. The shame is the victim's, not the perpetrator's. If the family of the victim "forgives" the accused, then he can walk away from court, a free man. As most honour killings take place within family units, this has historically meant prosecutions collapsing, even when there is indisputable evidence of the dead body of a young woman before the court.
However, last month that changed quite significantly. Pakistan's parliament unanimously passed legislation that closed this loop-hole; a "pardon" from the family can still get the accused off the hook of the death penalty, but they are instead faced with a mandatory life sentence.
"Without a doubt, this law is going to have an influence on the UK," says Jasvinder Sanghera. "It should hopefully send a strong message to people over here and have a positive impact."
Why should a law passed in Pakistan affect lives in England? For two reasons. The main one, says Sanghera, is that values held by Pakistani families are firmly entrenched in immigrant families to the UK, even several generations down the line.
She says, "Many people migrated to the UK in the early 1950s from Pakistan. We know that there are these attitudes about young women in areas of Pakistan and those values have become entrenched in families who have been living in the UK for decades.
"This new legislation in Pakistan is to be welcomed and obviously means things are going in the right direction. The question is whether it creates enough of a cultural shift to change attitudes over here."
You might expect that violence and murder – whatever the reasons given for them – are more difficult to cover up and hide in Britain than they might be in, say, rural Pakistan. However, investigations into honour-based crime is something of a grey area in the UK. Last week the Huffington Post put in Freedom of Information requests to the country's 43 police forces asking for the numbers of honour-based violence reports they had received from 2011-2016. In some areas, said the Huffington Post, just three per cent of reports resulted in charges.
Sanghera says, "In many cases, the victims are reluctant to prosecute, and there can also be a reluctance on the part of the CPS or the police to pursue cases." This is partly because they think they might be accused of racism Sanghera adds.
The other factor is that families can close ranks. Shafilea Ahmed died in 2003 but it was nine years before her parents were eventually brought to court. Sanghera says, "Some families feel they are actually above the law. They have no remorse for their crimes. In their eyes, it is not them who has done anything wrong, but the daughter, the sister, who has brought shame on them in some way."
There is another reason why the law passed in Pakistan last month might have a positive effect for British Asian girls as well. Some 500 women a year are killed in Pakistan in honour killings; this, says Sanghera, could be just the tip of the iceberg. And many of both the reported cases and those that never come to court involve young British Asian women.
http://www.independent.co.uk/news/uk/politics/will-the-closing-of-a-loop-hole-in-honour-killings-in-pakistan-affect-the-uk-too-a7418771.html
--------
Toxic pollutants choke Iraqi children caught in Islamic State retreat
November 17, 2016
QAYYARA, Iraq (Thomson Reuters Foundation) - Under a cloud of black smoke, a group of around a dozen children wearing flimsy sandals have gathered to play.
Oil wells around the Iraqi town of Qayyara are still burning, weeks after they were torched by Islamic State militants in an attempt to slow the Iraqi army's advance.
Under the shadow of an oil fire, the children are coated in black soot. "Yes, yes!" they said, coughing, when asked if they were suffering from breathing difficulties because of the smoke.
"We are scared of it, the smoke makes it difficult to breathe," said a 10-year-old girl with green eyes and gold and red sandals caked in dirt. Not far away, an Iraqi soldier fired a few rounds from his Kalashnikov rifle into the air.
A month into their battle with Iraqi forces for control of the city of Mosul, the jihadists are leaving behind not just physical devastation but environmental damage from a cocktail of toxic pollutants, human rights groups say.
In Qarraya, a town 60 km (35 miles) south of Mosul, Islamic State fighters launched at least three chemical attacks in September and October after Iraqi forces recaptured the town in August, Human Rights Watch (HRW) said in a report last week.
A chemical weapons expert told HRW the attacks caused painful burns to at least seven people, consistent with exposure to low levels of a chemical warfare agent known as 'vesicants', or blister agents.
"ISIS attacks using toxic chemicals show a brutal disregard for human life and the laws of war," said Lama Fakih, HRW's deputy Middle East director, referring to Islamic State.
"As ISIS fighters flee, they have been repeatedly attacking and endangering the civilians they left behind, increasing concerns for residents of Mosul and other contested areas."
The United Nations says Islamic State is stockpiling ammonia and sulphur in civilian areas and fears it intends to carry out more chemical attacks as Iraqi forces, backed by U.S. air power, battle the jihadists in an effort to drive them out of Mosul, their last major stronghold in Iraq.
OIL WELLS TORCHED
In Qayyara, children and adults still remember public acts of violence and executions for disobeying the strict laws of the ultra-hardline Sunni Muslim group that seized the town in 2014.
"They closed our schools and taught (our people) how to kill, fight, and sacrifice," said Anas Mahmood, 21, who refused to join the militant group but missed two years of education while living under Islamic State.
Now the smoke haze from oil fires is a constant reminder of the destruction wrought by the militants.
Since the beginning of the summer, Islamic State fighters have set fire to more than a dozen oil wells in the area, according to the United Nations.
In late October, the embattled militants set fire to stocks of sulphur at the Mishraq chemical plant south of Mosul as Iraqi forces advanced, residents said.
The noxious sulphur clouds caused a burning sensation in the throat and sore, red eyes for those living nearby in Qayyara. That fire has now been extinguished, but most of oil fires are still burning, resulting in breathing difficulties, skin problems and misery.
At the medical clinic in Qayyara, the chief nurse, Miriam Ali, 50, said she had seen dozens of cases of civilians struggling to breathe.
The clinic is poorly supplied and without adequate power. Empty oxygen canisters line the wall outside the treatment rooms. A man was carried into the clinic with a white cloth over his mouth, gasping for breath.
"Our biggest problem is the smoke," Ali told the Thomson Reuters Foundation. "Even our health workers here are suffering from difficulty breathing."
Children are especially at risk because they have smaller airways and are closer to the ground where sulphur oxides and other fumes accumulate, Wael Hatahet, a technical officer for the World Health Organization (WHO) told the Thomson Reuters Foundation in an email.
A 100,000-strong alliance of Iraqi forces, backed by U.S.-led coalition airstrikes, has almost surrounded Mosul, a month into the campaign to drive out Islamic State.
The jihadists' defences have been breached only in the east of the city but Iraqi forces have recaptured dozens of towns and villages in the surrounding areas.
More than 54,000 people have been displaced so far in the campaign and ultimately, 700,000 people are thought likely to need shelter, food, water or medical support.
Ahmed Ali, 29, took part in the battle to retake Qayyara and said the fighting was particularly fierce around the main hospital. Now, he lives close to one of the burning oil pits.
"This is not a normal life," he said. "At night the smoke comes down on the cities and the houses ... our health is bad and everything is destroyed."
http://nation.com.pk/international/17-Nov-2016/toxic-pollutants-choke-iraqi-children-caught-in-islamic-state-retreat
--------
Muslim woman: I don't feel safe in US wearing a headscarf
November 16, 2016
Alaa Basatneh is Muslim and has been wearing a headscarf for the past 12 years. But these days when she goes outside, she switches to a hat.
"It's no longer safe to walk on the streets with a headscarf," she told CNN's Carol Costello on Wednesday.
Basatneh, a Miami-based writer who covers justice for the news and culture site Fusion, said much of this fear stems from Donald Trump. The President-elect said during his campaign that he wants to ban Muslims from traveling to the United States and suggested that profiling would be an effective way to prevent terrorism.
"[Trump] really opened a large wound within the Muslim community," she said. "And to me, personally, I think he needs to apologize for what he's been saying. And ... reassure the Muslim community that we will be safe."
In a TV interview that aired Sunday, Trump called on his supporters to stop harassing minorities.
To illustrate her point, Basatneh told Costello that a few days ago an older white man sitting near her in a Miami hospital waiting room took out a pocket knife and placed it on the empty seat between them.
"I felt threatened," she said. "I was shocked. And I was waiting to be stabbed just for the fact that I was wearing my headscarf."
Basatneh said that when the man got up, he said "deport them all" as he walked past. Worse, no one else in the room reacted.
"There were about 20 people in that room," she said. "And everyone just carried on their normal conversations as if nothing happened."
Being Muslim American in the year of Donald Trump
Many Muslim women wear headscarves, or hijabs, as a sign of their faith and a symbol of modesty.
Basatneh said she has been on the receiving end of negative comments before, but had never seen someone take out a weapon. She also said she isn't sure when things will get better. But she did share some advice for her fellow Americans.
"Get to know your Muslim neighbors," she said. "Get to know more about Islam ... just get to know us more, because we are extending a hand."
http://edition.cnn.com/2016/11/16/us/woman-afraid-to-wear-head-scarf-costello-intv-cnntv/
--------
Local Jewish, Muslim women combine forces for good will
Nov 16, 2016
PANAMA CITY, Fla. (WJHG/WECP) - "This one needs PB&J and this one just needs jelly," said one young woman, stuffing a bag with foodstuffs.
Like peanut butter and jelly, some local ladies have found a way to make perfect a unique combination.
"The power of middle aged women having breakfast that's basically what you're looking at here!" laughed Alia Adhal.
What you'd look at this evening at the Bay County Islamic Society is community service - served by two different communities. It's a joint force of women from the Islamic Society and the women of Jewish Temple B'nai Israel teaming up for an interfaith, charity organization. They call themselves the Interfaith Saddqa/Tzedakah Group, Arabic and Hebrew, respectively, for "charity."
"I think intercultural understanding is the most critical need in the world today," said Lisa Rahn.
The Temple's sisterhood leader said the group developed out of the divisiveness of this election.
"The Jewish woman really wanted to reach out to our Muslim sisters and show our support to them," Rahn said.
After meeting up several months ago and feeling like they'd found long lost friends - they decided to use the power of their similarities for good.
Wednesday night, the ladies worked together to pack 100 bags of food for local children in need during the Thanksgiving break. Ladies at the mosque have been doing the backpack program for local schools regularly and were happy to have the women from Temple B'nai Israel step in.
The women are hoping to grow the group and find friendship and stewardship in every kind of flavor.
"Just goodwill toward everyone and I think that that's really a message we really need these days," Adhal said. "When they see people of different religions coming together and doing this, then really anything is possible."
"I think when women join forces to do things in the world," Rahn said, "fabulous things happen."
http://www.wjhg.com/content/news/Local-Jewish-Muslim-women-combine-forces-for-good-will--401607695.html
--------
Women's sports sector can generate 250,000 jobs
Nov 17, 2016
By Layan Damanhouri and Hanan Alnufaie
RIYADH — The sports sector for women has the potential to create 250,000 jobs, according to Vice President of Women's Affairs of the General Authority of Sports Princess Reema Bint Bandar Bin Sultan.
"It's time to include women in sports for a healthier society and a productive economy," she said addressing an audience on the second day of the MiSK Global Forum here Wednesday.
"We — especially women — must incorporate physical fitness in our lives," said Princess Reema, who assumed office on Aug. 1.
"Our role is to allow this nation more opportunities for physical fitness and health and to create healthy citizens. We're a partner of the health sector," she said.
Sports are a large part of the economy, she added, urging members of the private sector and young entrepreneurs to reach out and invest in the sports sector.
Sports have the power to change society, according to renowned athlete and philanthropist Dikembe Mutombo, chairman and president of the Dikembe Mutombo Foundation.
"Keeping our women healthy is a challenge. We need to invest for women at a young age. The more the investment, the more the productivity."
Asked what to expect for women's sports in the coming years, Princess Reema said, "The goal is to offer women the opportunity to engage more."
"What exists today is an army of enthusiastic women who understand the value for this country," she said. "We need to invest in unity and team spirit."
"As the labor force increases, we need to diligently practice skills. I have noticed that the private sector is engaged. They're looking for someone to provide a roadmap. Our culture is different and our needs are different," she said.
The General Authority of Sports seeks to work with entrepreneurs and unlock many sectors in sports, including manufacturing, retail, tourism, the repair industry, sports journalism and more.
"If we want to have an elite team, we need to invest in school and post-school level children. Today we may not have the expertise. But we need to create the business that trains people," Princess Reema said.
The rewards are not only financial, but also social. Sports help build an integrated and healthy family. "We are a family-oriented and a mobile people," she said, adding, "Only recent history has made us sedentary."
She invited partners to invest and help create a sports ecosystem in Saudi Arabia.
Addressing the Forum, Faris Al-Torki, founder & CEO of Faris Breakfast, highlighted the main tips of how to do business with family and successfully manage it.
He also discussed the significance of striking a balance between family and business.
He said personal branding plays a crucial role in the business.
Omar Samra, the first Egyptian and youngest Arab to reach the top of Mount Everest, said he wants to help Arab youth re-connect individuals with nature and ultimately themselves through authentic and ethical life-transformational experiences around the globe.
"Besides I want to inspire those young individuals not to be afraid of abandoning the corporate track and to start bravely their own businesses and to accept heartbreaking losses as an essential part of your road to success," said Samra, who founded Egypt's Wild Guanabana.
Alvy Ray Smith, cofounder of two successful startups — Pixar and Altamira, told Saudi Gazette that computers are getting revolutionarily very fast. "And we as humankind must not lag behind. On the contrary, we must keep advancing — as it is never too late."
Smith was the first director of computer graphics at Lucasfilm and an original member of the Computer Graphics Lab of the New York Institute of Technology. He was also the first Graphics Fellow at Microsoft and has witnessed the birth of the personal computer during his time with Xerox PARC.
Smith also proposed and negotiated the Academy-Award winning Disney computer animation production system, CAPS, and was instrumental as a Regent in initiating the Visible Human Project of the National Library of Medicine.
http://saudigazette.com.sa/saudi-arabia/womens-sports-sector-can-generate-250000-jobs/
--------
Arab and Jewish women have equal fertility rates
16/11/16
The fertility rates of Jewish and Arab women reached parity for the first time ever in 2015, the Central Bureau of Statistics reported Tuesday.
The announcement, which was made to mark International Child Day, stated that both Jewish and Arab women had given birth to an average of 3.13 children as of 2015.
The replacement rate required to keep a population stable is approximately 2.1 children per woman, though this can vary from country to country depending on mortality rates.
There has been a trend of rising Jewish fertility rates and declining Arab fertility rates in Israel in recent years. In 2000 the Arab fertility rate was 4.3 children per women while Jewish women had less than half as many children, with a fertility rate of 2.6.
Israel has the highest fertility rate of any of the developed member nations of the Organization for Economic Co-operation and Development (OECD) according to the OECD website.
http://www.israelnationalnews.com/News/News.aspx/220404
--------
URL: https://www.newageislam.com/islam,-women-and-feminism/new-age-islam-news-bureau/driving-while-veiled--georgia-aims-to-ban-muslim-women-off-the-roads/d/109126
New Age Islam, Islam Online, Islamic Website, African Muslim News, Arab World News, South Asia News, Indian Muslim News, World Muslim News, Womens in Islam, Islamic Feminism, Arab Women, Womens In Arab, Islamphobia in America, Muslim Women in West, Islam Women and Feminism, Moderate Islam, Moderate Muslims, Progressive Islam, Progressive Muslims, Liberal Islam